With NotificationX Pro you can easily show your Elementor Form Submission Alert to give your visitors credibility and persuade them to submit their queries as well. On your WordPress website, you can create stunning Elementor Form Submission Alert popups to keep visitors interested. Check out the guideline below to see how to display Elemenetor Form Submission Alert using NotificationX on any WordPress site. 
Note: Make sure you have installed & activated Elementor Pro on your WordPress dashboard. 
Step 1: Go To 'Add New' Dashboard #
Make sure you have installed & activated NotificationX Pro plugin on your WordPress website. If you have already done it, you are then all ready to configure the Elementor Forms alert easily. 
Step 2: Pick Contact Form As Type & Source #
From the 'Source Tab', select 'Contact Form' as your notification type and choose 'Elementor Form' as your source.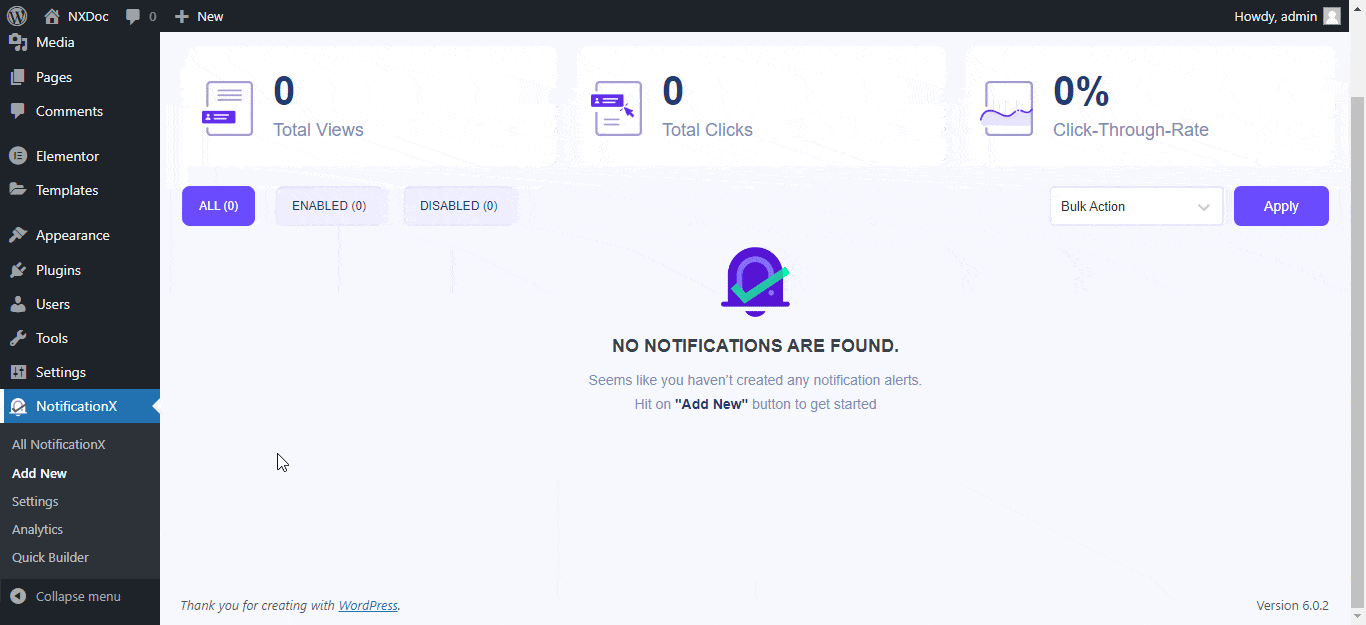 Step 3: Choose Your Elementor Form Theme #
From the 'Design' tab choose any notification theme you want. If you enable the 'Advanced Design' option you can tweak the form 'Background Color', and 'Text Color' with endless 'Border' customization options. 
Under the 'Typography' tab you can set your preferred font size for the texts. Also, you can customize the placement of your images easily.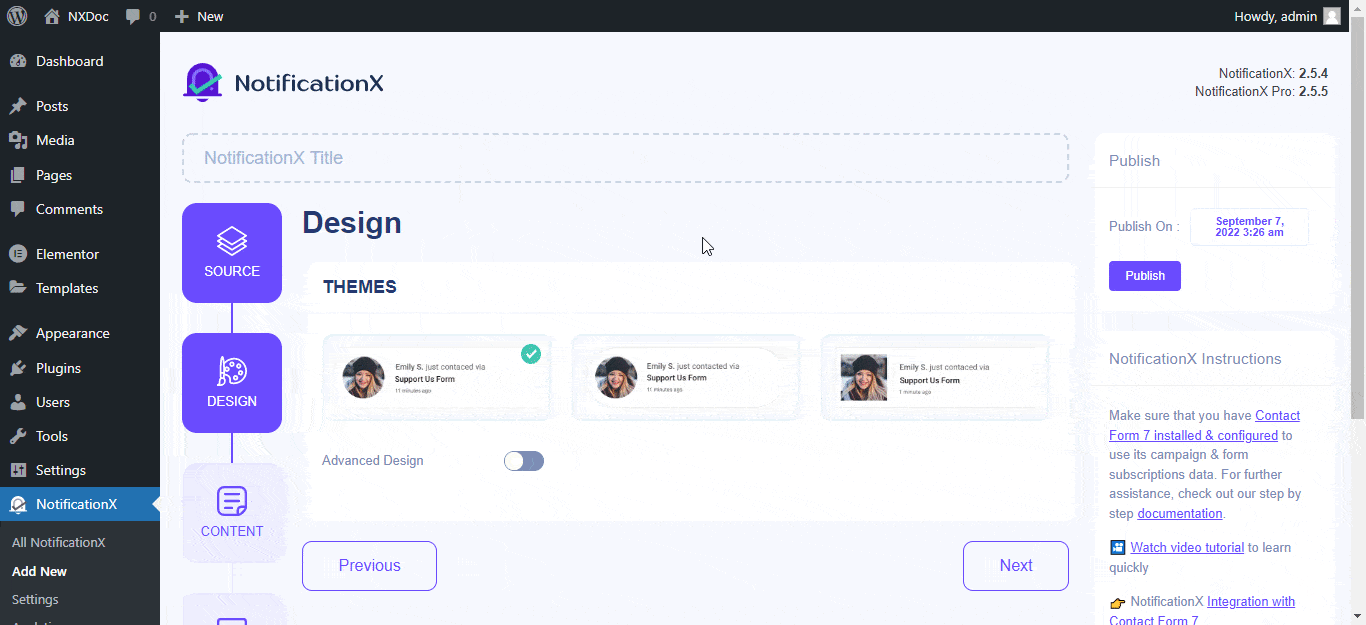 Step 4: Set The Elementor Form Content #
To change your form content, go to the 'Content' tab and you will have many advanced options to customize your form. From there you can select your  Form and customize the Notification Template. If you enable the 'Advanced Template' option you can manually add attributes to your contact form. Activate the 'Random Order' option to display notifications in random order.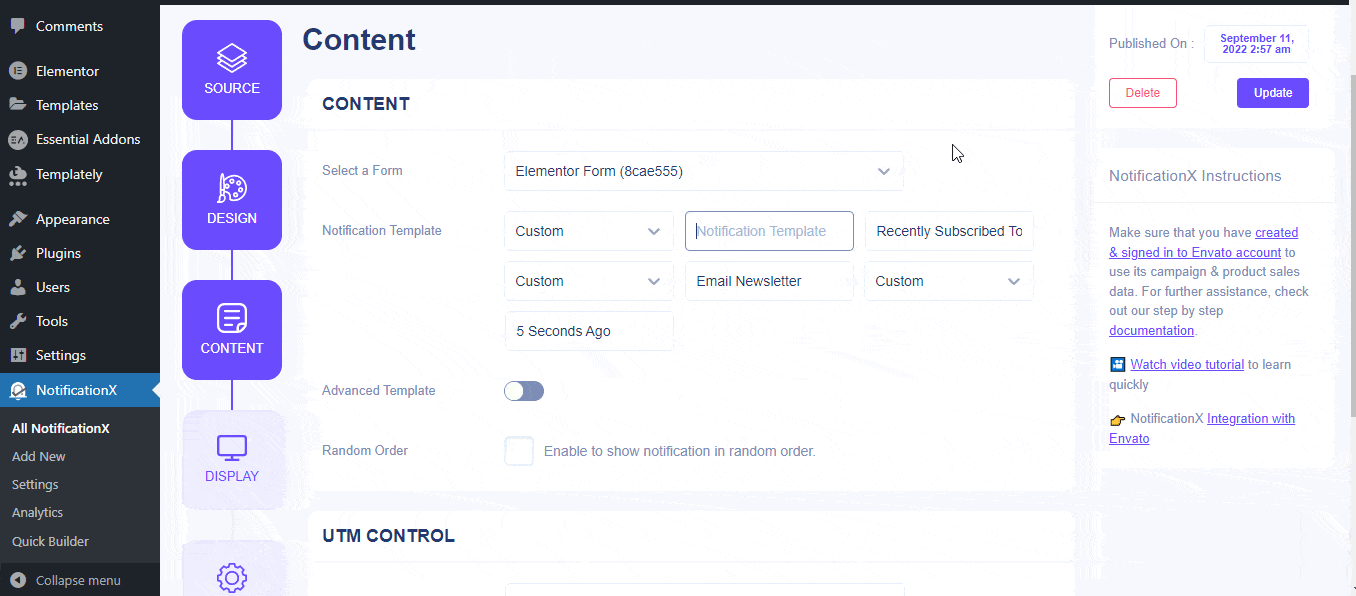 Step 5: Customize The Elementor Form Display #
Under the 'Display' tab, you can either upload any image or showcase the default images. You can set the visibility of your notification anywhere you want with proper display conditions.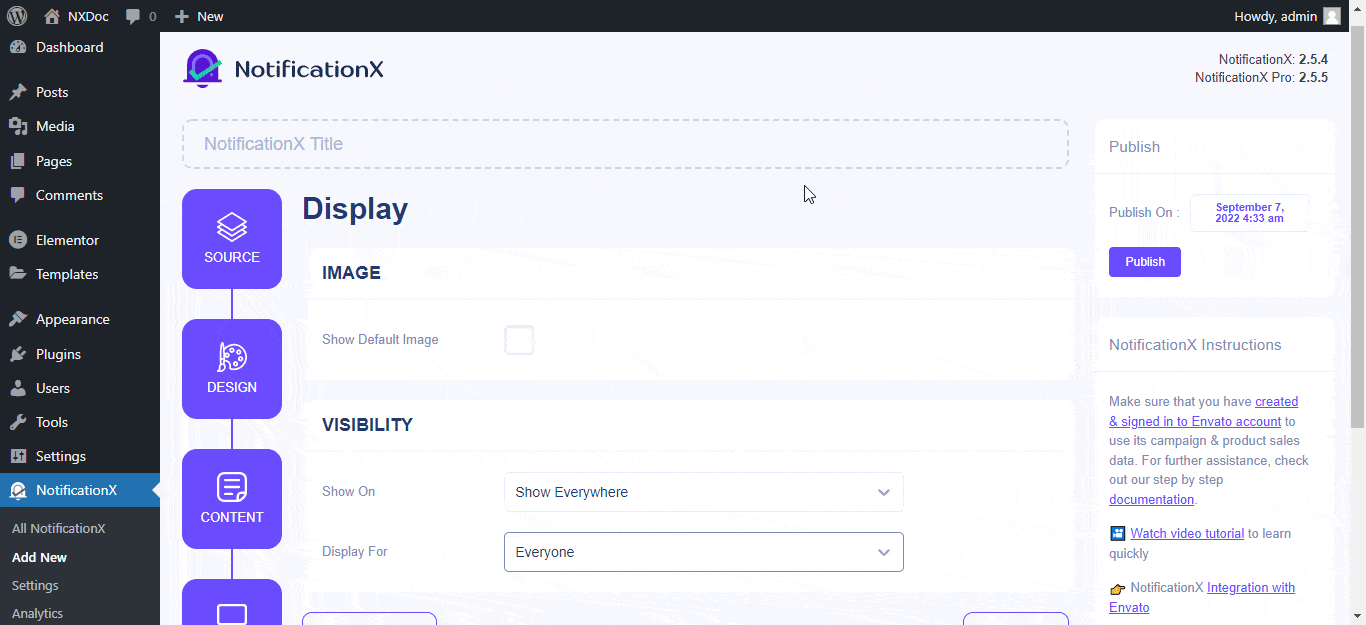 Step 6: Configure The Form Settings #
From the 'Customize' tab, you can change your Elementor form 'Appearance', 'Queue Management', 'Timing', 'Sound Settings', etc with ease.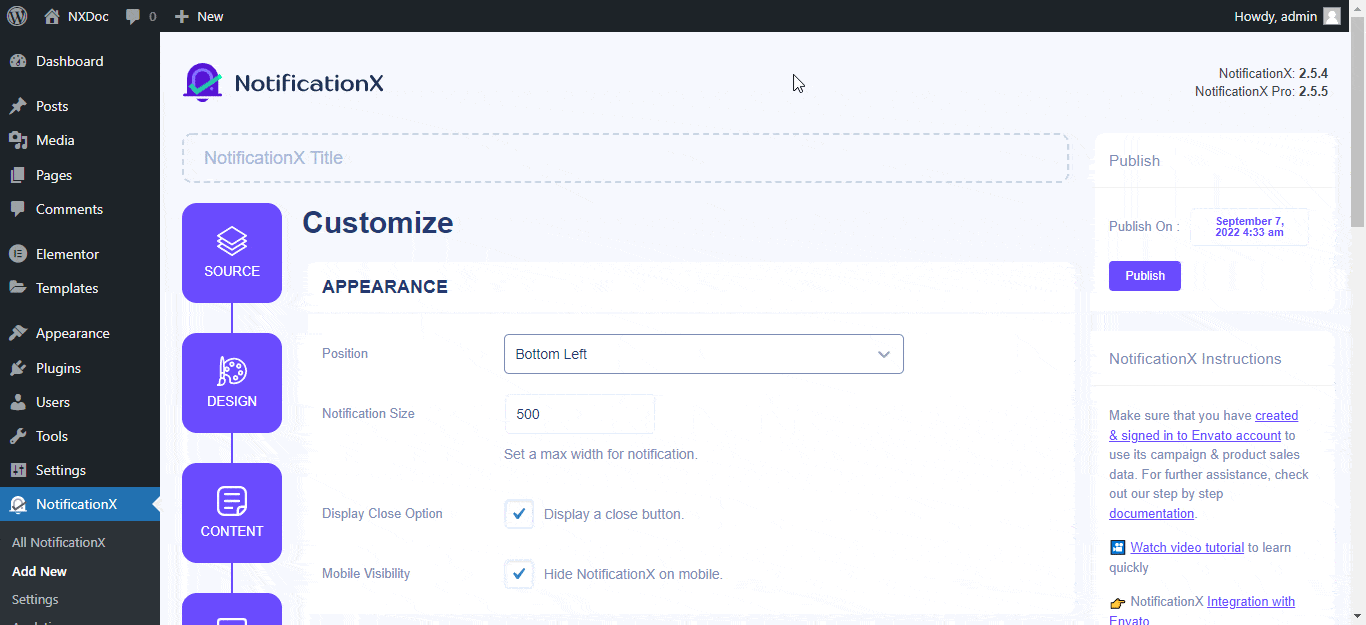 Final Outcome #
By following these mentioned steps and a bit more modifying, this is how you can display single, multiple, Elementor submission alerts using NotificationX.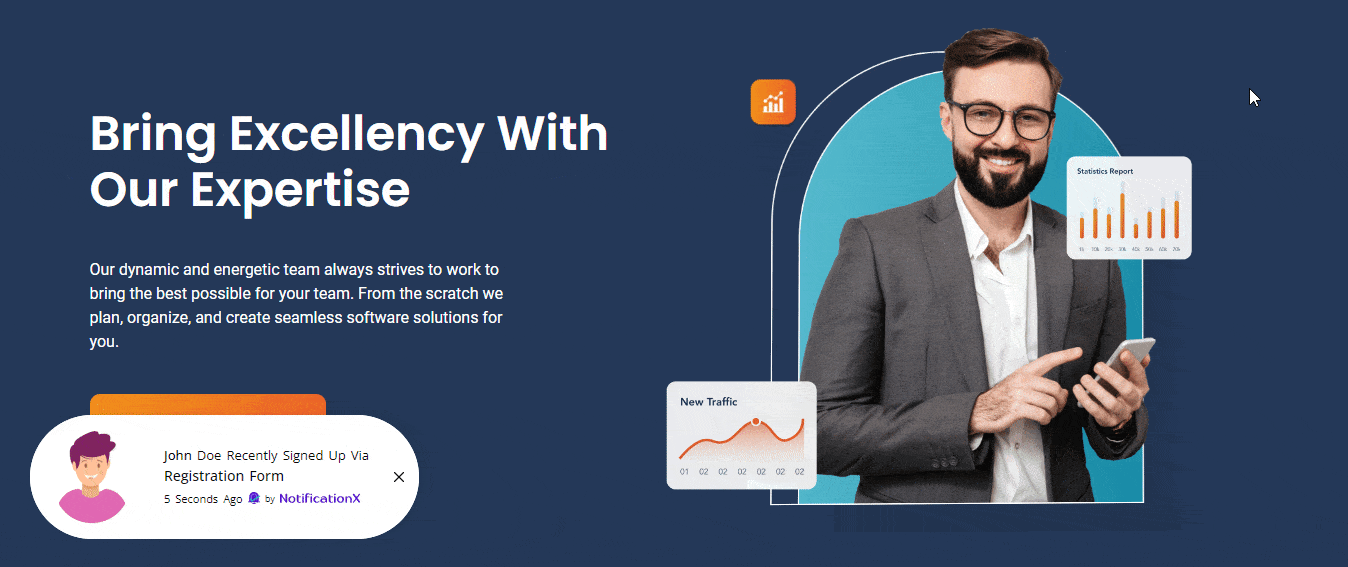 If you face any issues or need any further assistance, feel free to contact our Support Team.