NotificationX Builder gives you the freedom to choose the type of notification alert which you want to display on your WordPress website along with the source of that particular alert.
Let's follow the below guidelines to learn how to use the 'Source' tab in NotificationX:
Step 1: Create A New Notification Alert #
First of all, go to your WordPress Dashboard and navigate to wp-admin -> NotificationX -> NotificationX Builder. Or, directly click on the 'Add New' option from the side panel of our WordPress dashboard as shown with an arrow below.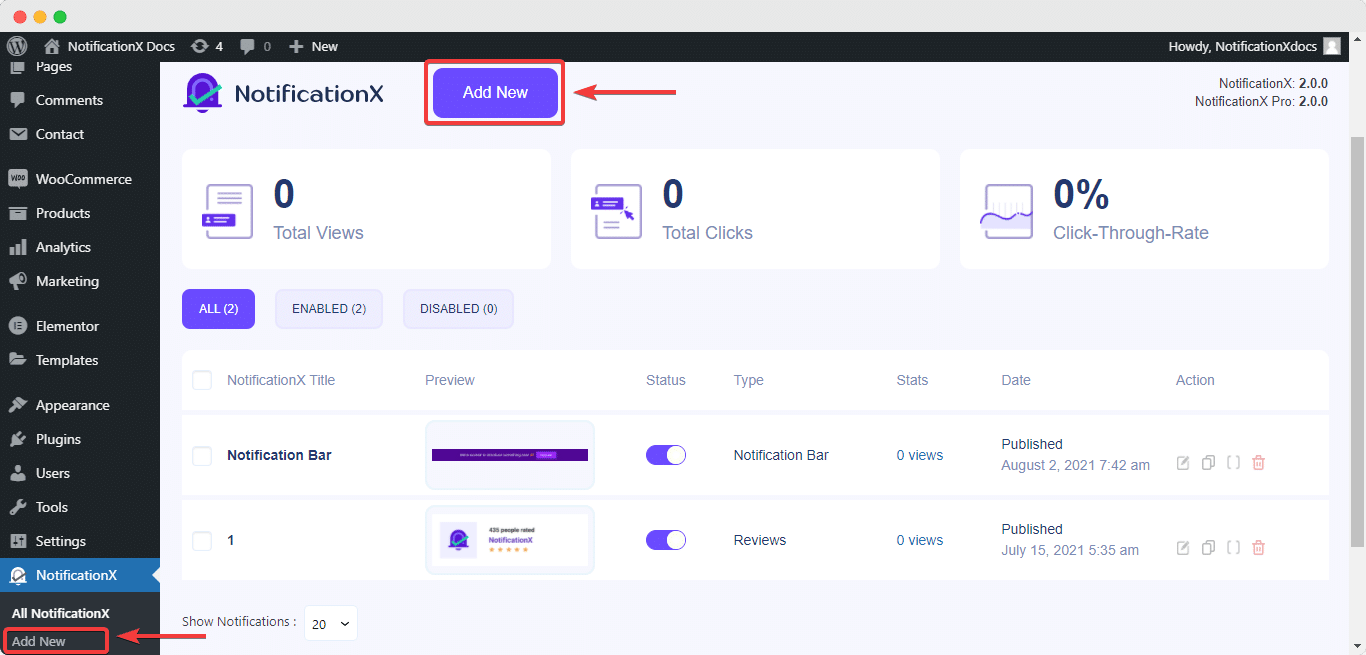 Step 2: Select A Notification Source #
Afterward, you can go ahead & pick up your preferred 'Notification Type'. Based on the type you choose, define the 'Source' for your notification alert and you will be all set to go.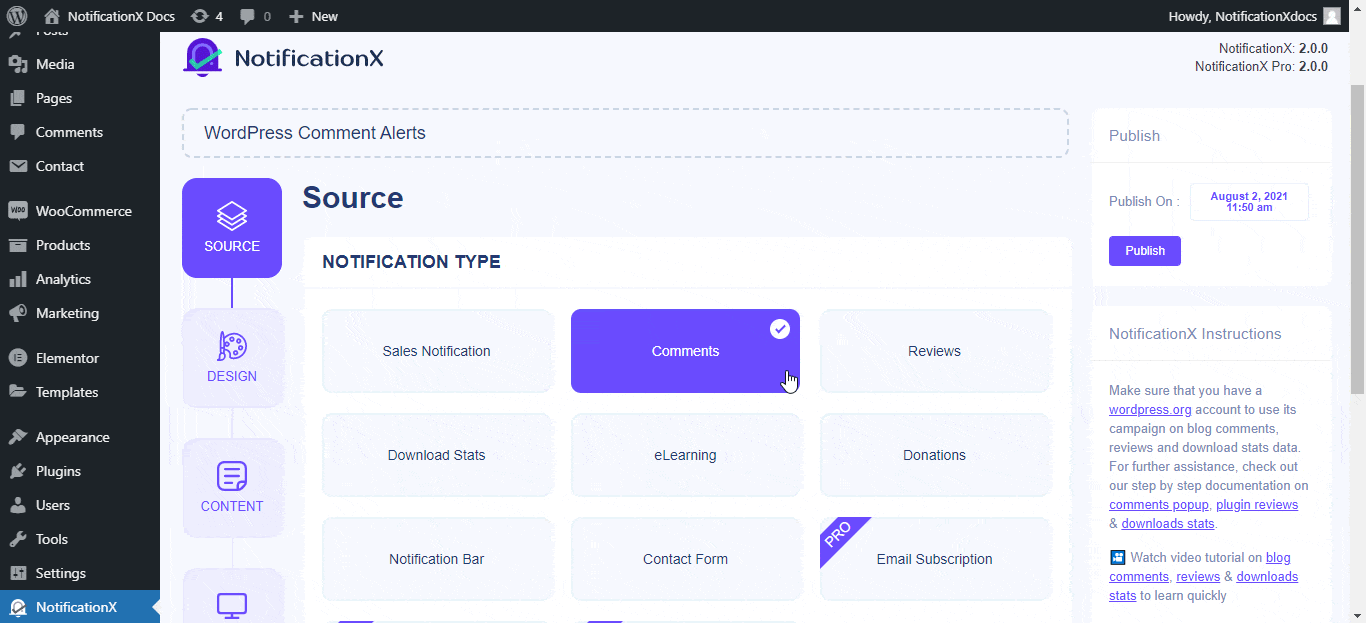 This is how, based on your sources, you can display different types of notification alerts on your WordPress site.
Getting Stuck? Feel free to contact our Dedicated Support Team for queries and further assistance.