How to Use the Analytics Tool in NotificationX? #
NotifictationX gives you this amazing opportunity to generate marketing reports of your notification alerts for any specific day. Thanks to its Analytics tool,  you can easily gather data based on how many times a certain notification popup has been viewed, clicked or even its Click-through Rate.
Let's follow this below guideline to get started with Analytics Tool in NotificationX:
First of all, configure Analytics Settings by navigating to your WordPress Dashboard -> NotificationX -> Settings -> Analytics & Reporting. You can choose from which set of users you want the Analytics report to be generated from. You can pick from out of these available options: Everyone, Guests Only or Registered Users Only. Besides, You can exclude Bot Analytics from the Settings by ticking the checkbox as well.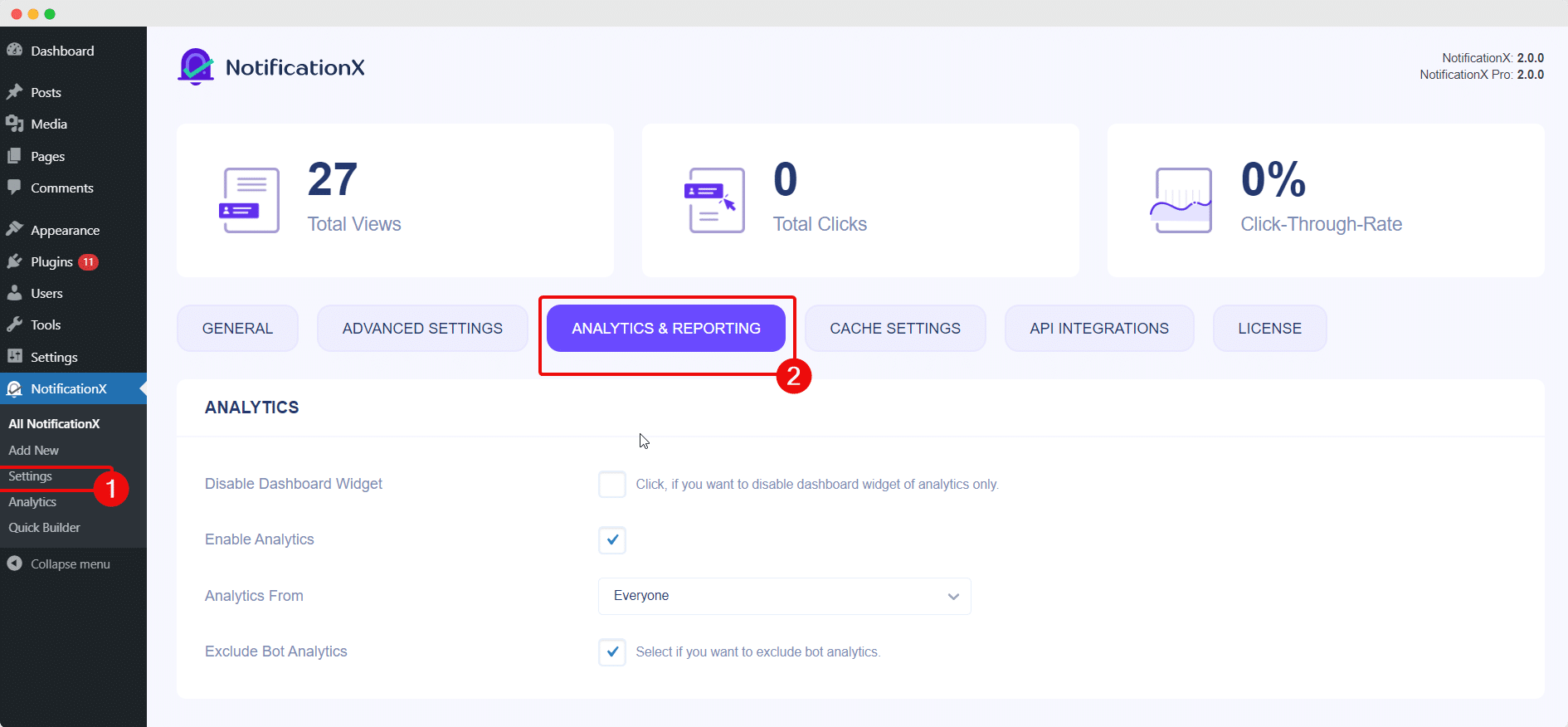 From NotificationX Builder (wp-admin -> NotificationX -> NotificationX), you can check the number of times each of your notification alerts has been 'Viewed'. Besides, you can directly go to the Full Analytics Report if you click on the number of 'Views'.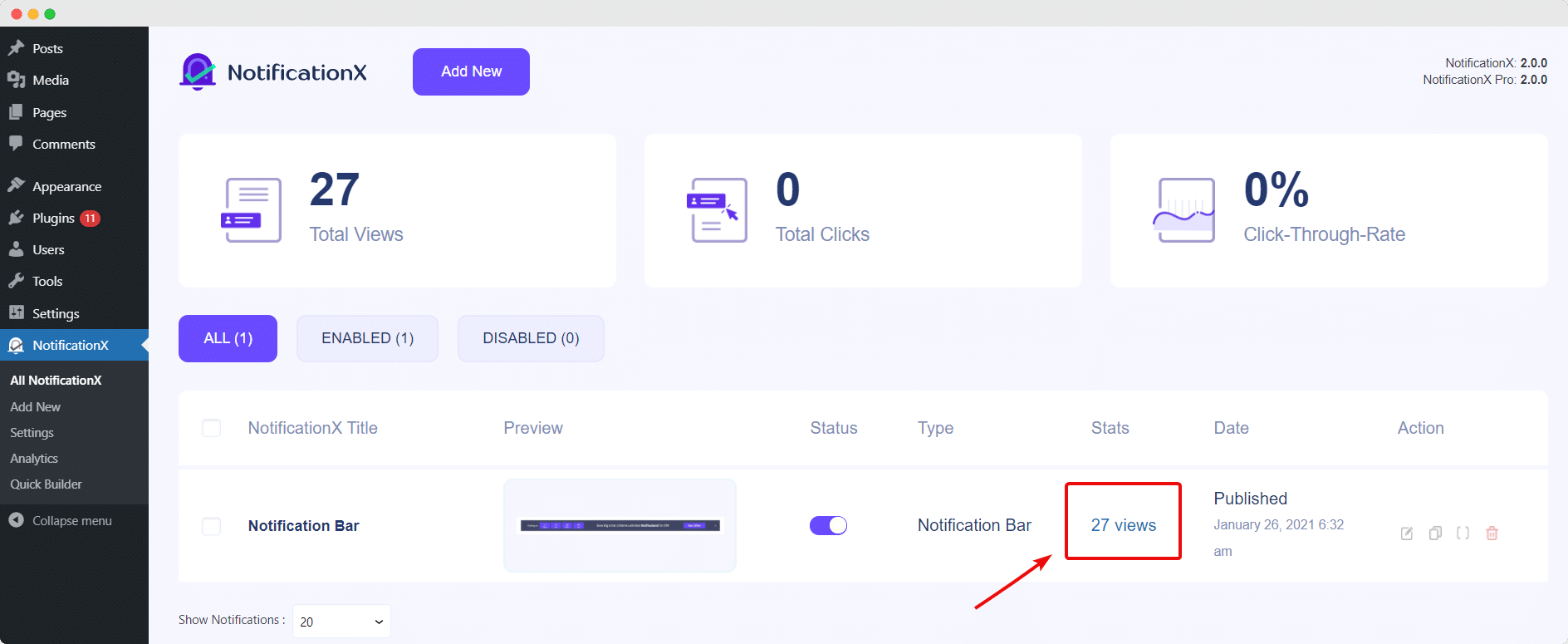 To check out the detailed overview Report of NotificationX Analytics, simply just navigate to wp-admin -> NotificationX -> Analytics. From here, you can choose the type of notification for which the report will be generated. You can pick a Start & End Date for the analysis as well. As a result, the data will be shown for that time frame.
Besides, you even have the freedom to measure your data based on 3 Comparison Factors: Views, Clicks & Click-Through Rates (CTR). Depending on the factor you have chosen, the data will be shown accordingly. From the Graphical Interface, you can analyse your data for any specific day you want.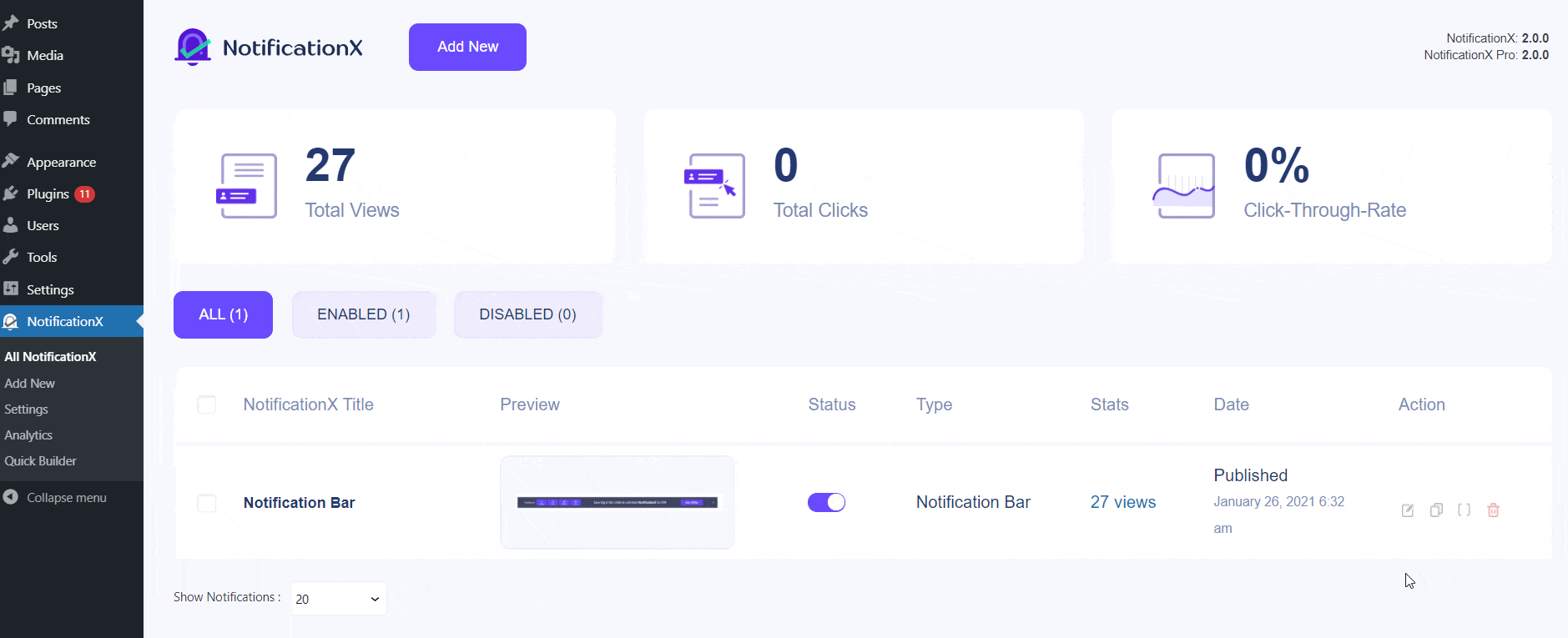 This is how you can analyse your marketing campaigns through this Analytics Tool of NotificationX and boost your conversion rate.
Getting Stuck? Feel free to Contact our Dedicated Support Team.