NotificationX PRO allows its users to display their notifications anywhere they want by using Shortcode. You can now display your popup notification in your WordPress posts, pages, or wherever you wish. There is no binding anymore! Let's follow the below guideline to display Notification Alerts using Shortcode:
How to Use Shortcode in NotificationX: #
Step 1 – Copy the Shortcode #
Before you begin, make sure that you have configured NotificationX on your WordPress website and created at least one notification. Now, from the NotificationX dashboard (wp-admin → NotificationX → All NotificationX), you will see the list of your notifications. From below the title of each notification, just simply click on Shortcode option here and the shortcode of that individual notification will be copied to your clipboard.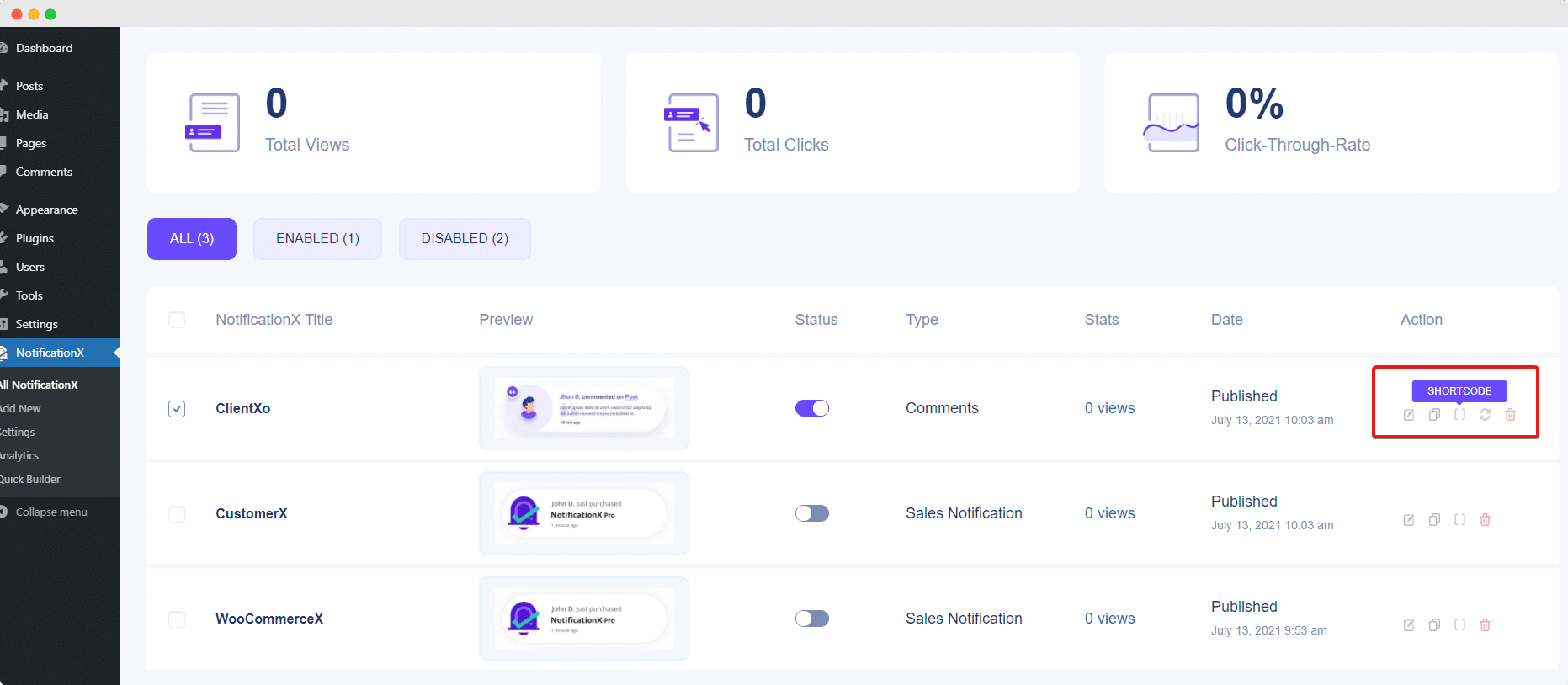 Step 2 – Paste the Shortcode #
Now, go to your desired page or post where you want to display the FOMO notification alert and simply just paste the shortcode. Then update it and you will be all done!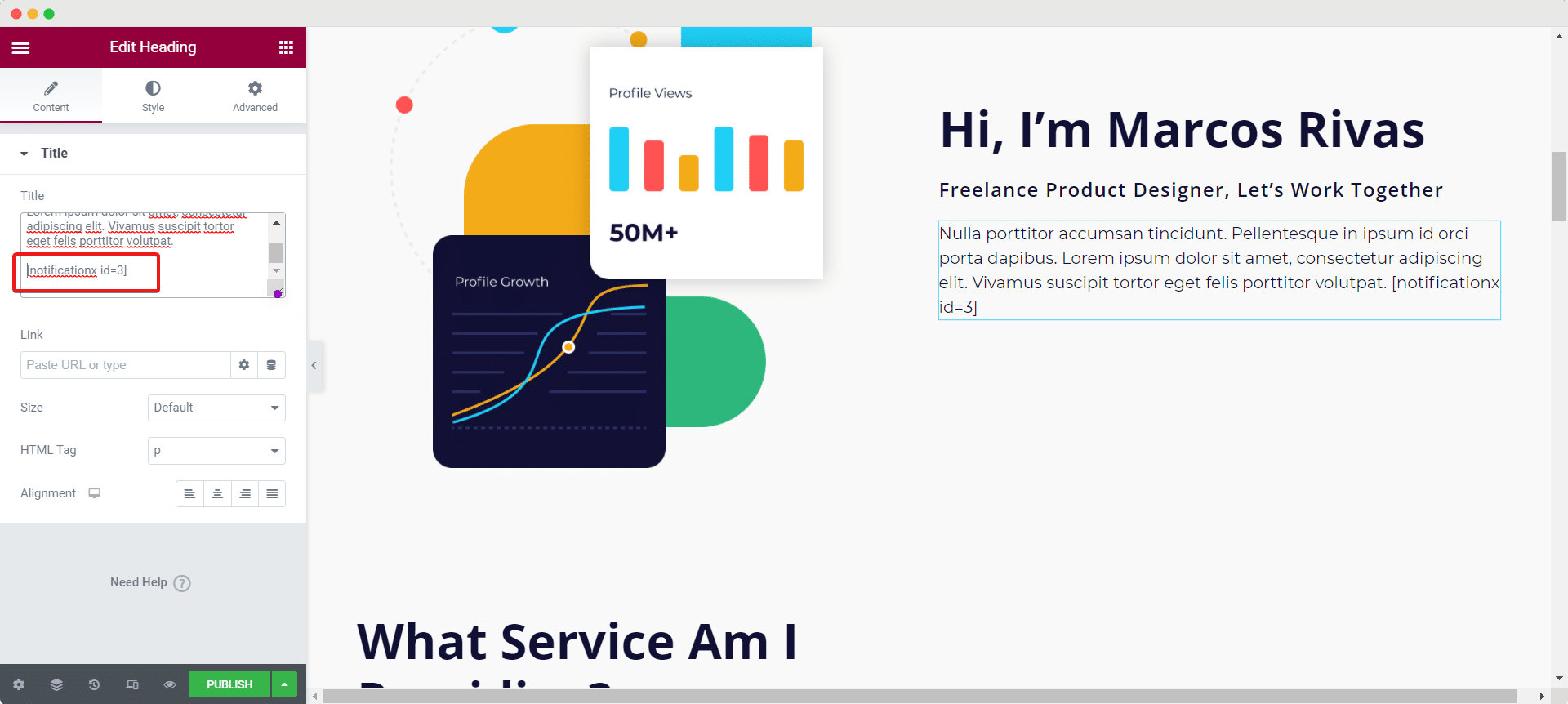 After you have completed the previous step, you will see the notification alert like this: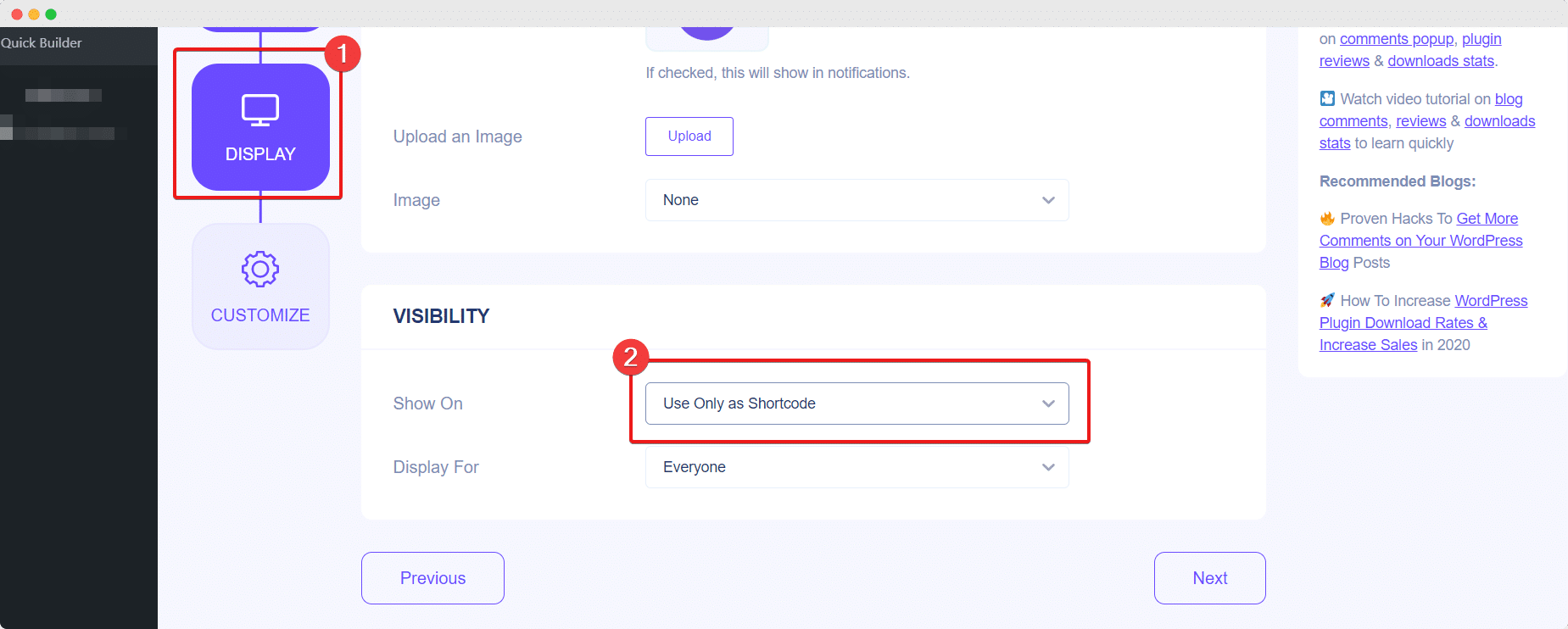 Use Notification Alert Only as Shortcode: #
You have the control to display the notification popup only by using Shortcode and hide the default notification alert. If you are creating a new notification then make sure you have completed the previous steps which are 'Source', 'Design', 'Content'. After that come to the 'Display' tab. On the other hand, if you already have a notification created then go inside your specific notification from the NotificationX dashboard and navigate to the 'Display' Tab page. From the 'Visibility' section, click the dropdown menu of 'Show On' option and select the 'Use Only as Shortcode'. Then, click on the 'Update' button.
After that, you will not see the default notification popup. It will be displayed only to that place where you have placed your shortcode.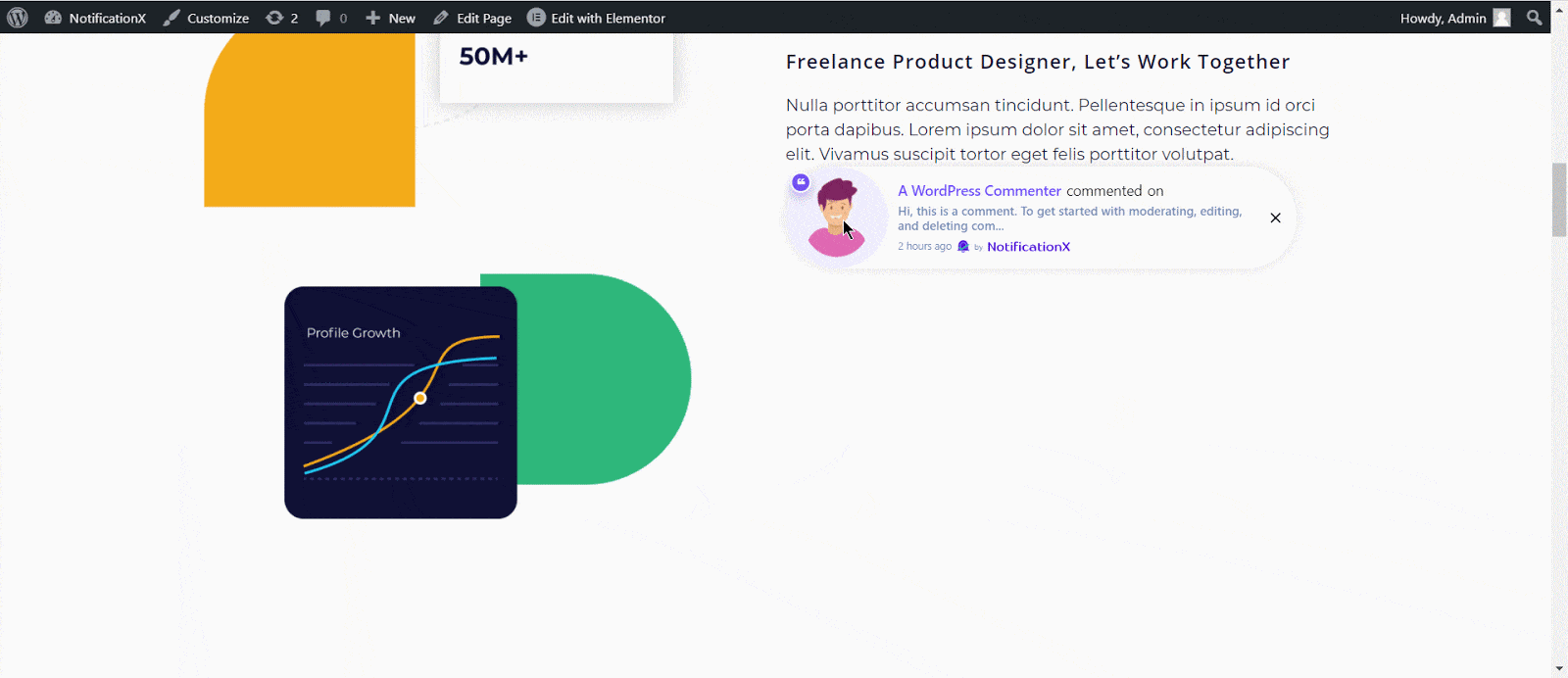 This is how you can easily use the shortcode feature to add amazing notification alerts and display them anywhere on your WordPress website without any hassle.
If you face any issues, you can contact our Support Team here.