NotificationX allows you to design stunning Notification Bars by using the Elementor page builder. With the introduction of Elementor integration, you will have the flexibility to choose and customize beautifully designed ready-made Elemetor templates on your WordPress website for free. You can display your latest sales, discounts, or urgent announcements amazingly on the website to influence your potential customers to buy your products or take your services.  Check out this below guideline to see how to configure the 'Notification bar with Elementor' menggunakan NotificationX:
Step 1: Create A Notification Bar #
Pertama sekali, Pergi ke Papan Pemuka WordPress anda dan arahkan ke wp-admin ->NotificationX -> All NotificationX. Kemudian dari kanan, klik 'Tambah Baru'.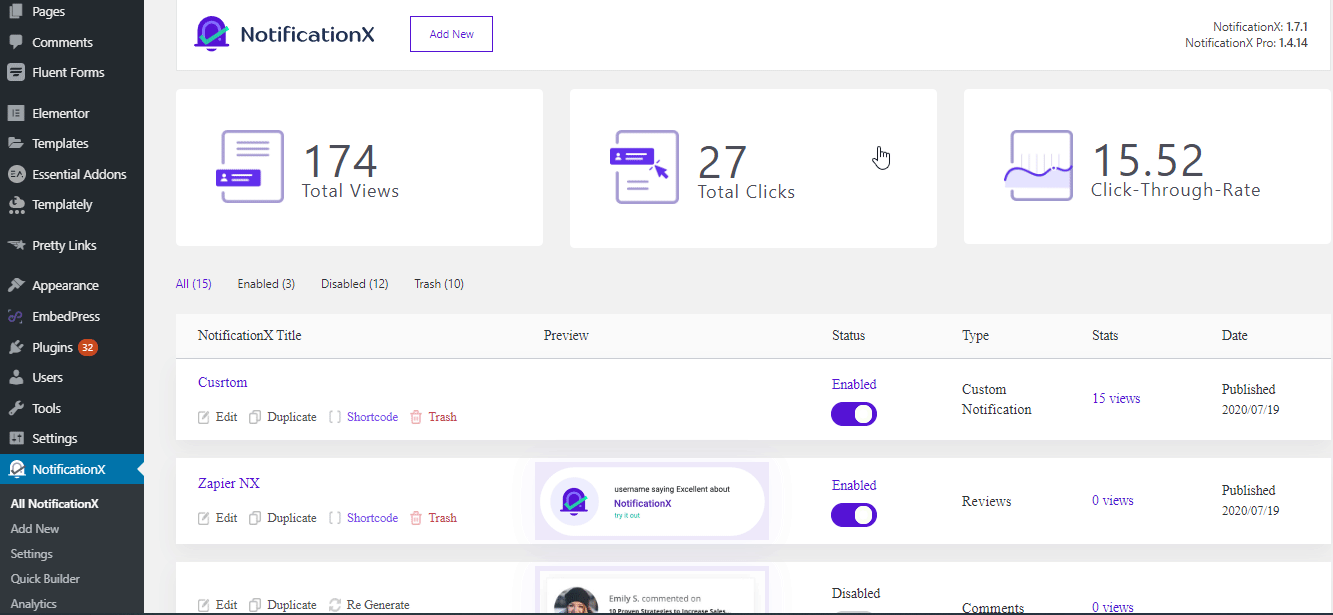 After you are done, you will get redirected to the 'Sumber' Tab page of your NotificationX. Use the drop-down menu to choose  'Bar Pemberitahuan' sebagai jenis Sumber anda. Kemudian klik pada butang 'Next'.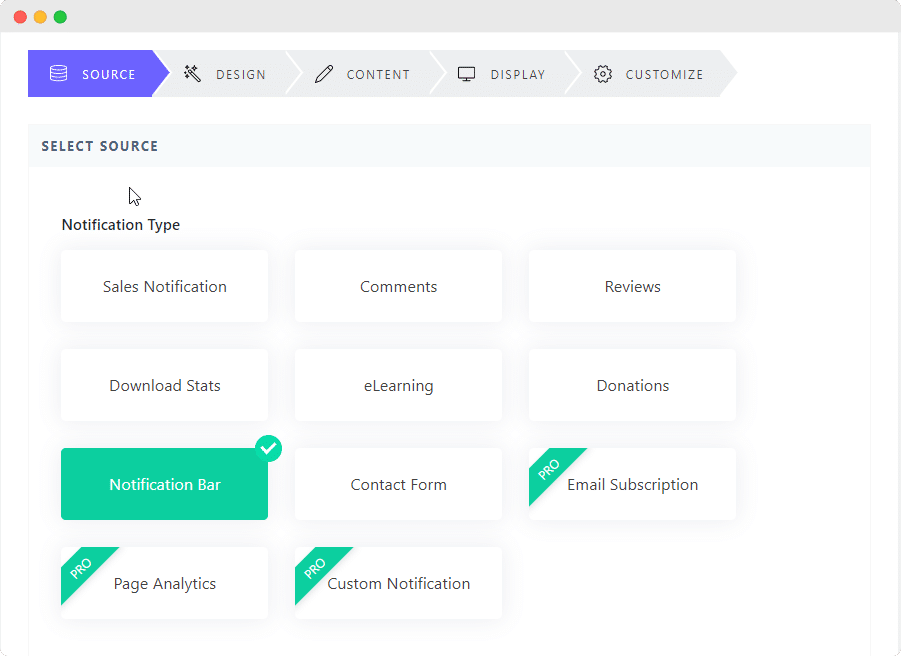 Step 2: Configure The Design Section #
Daripada 'Reka Bentuk' tab, you will find the 'Build with Elementor' option. Simply by clicking on it, you will find the all pre-made layouts for your Notification Bar.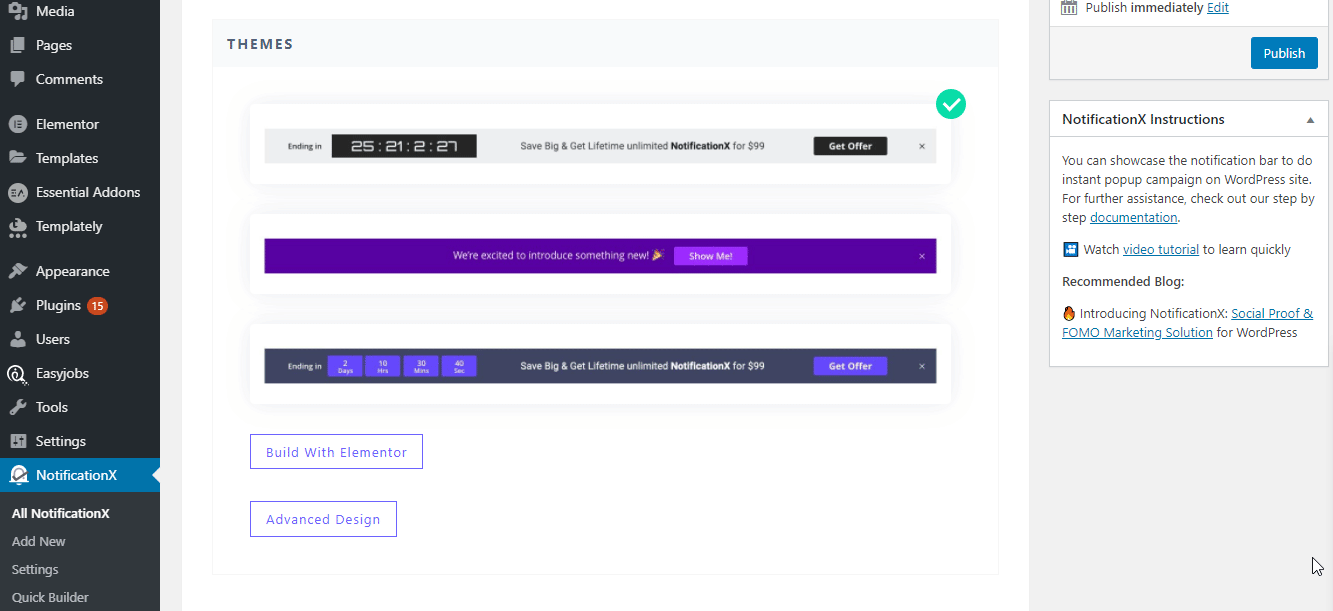 After choosing your preferred template, simply go ahead & hit the 'Import' butang.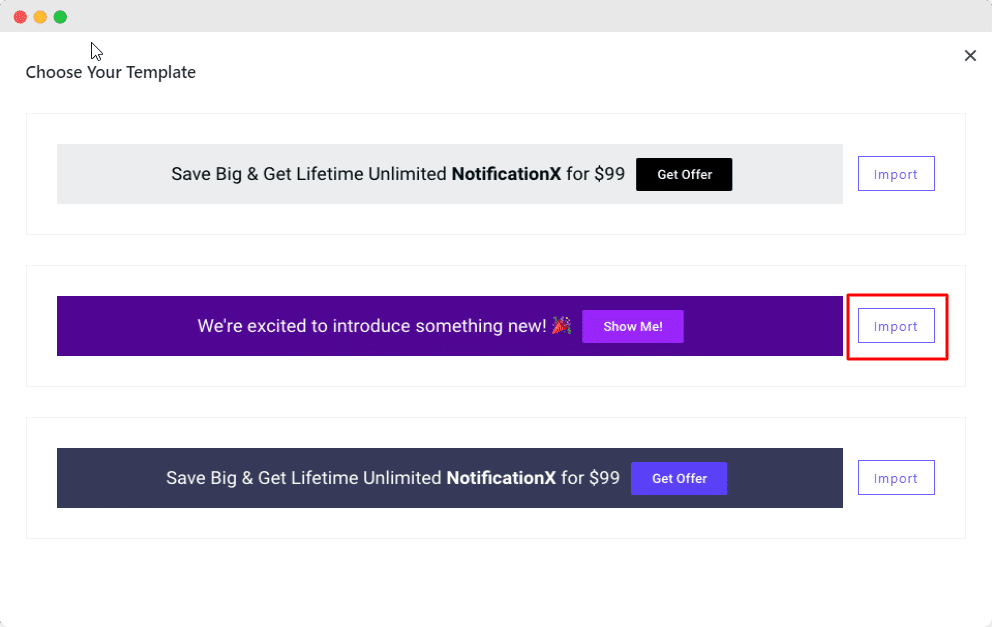 Afterward, hit the 'Seterusnya' button that will redirect you to the 'Paparan' section of your Notification Bar. You can now configure its settings to choose the location of your site where you want to display your notification bar. Afterward, simply configure the settings from the 'Sesuaikan' tab and hit on the 'Menerbitkan' butang.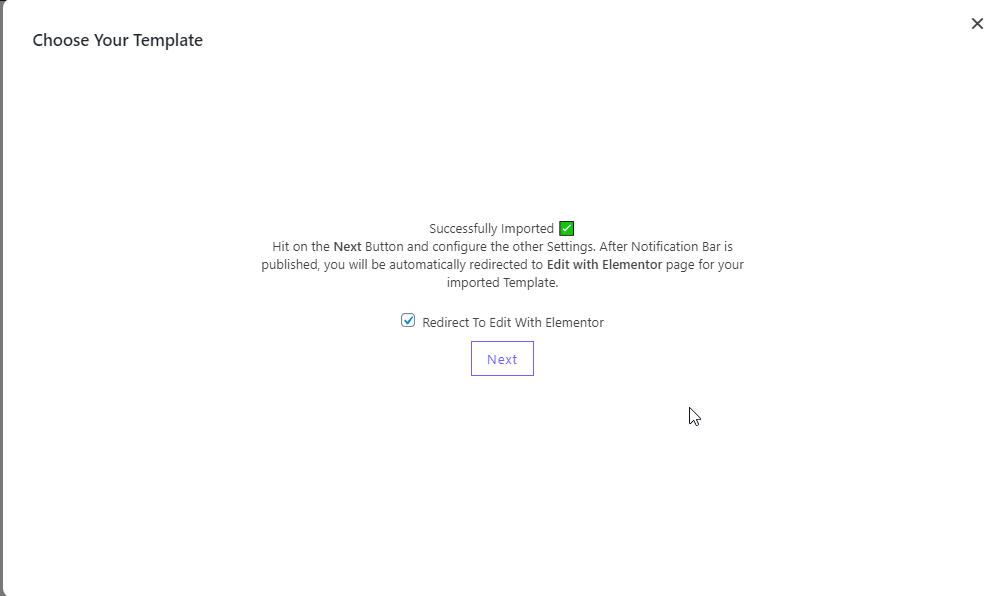 Once you are done with the previous steps, you will be automatically redirected to the Elementor editor. Afterward, you can design and customize the Notification Bar section any way you want with your preferred styling options.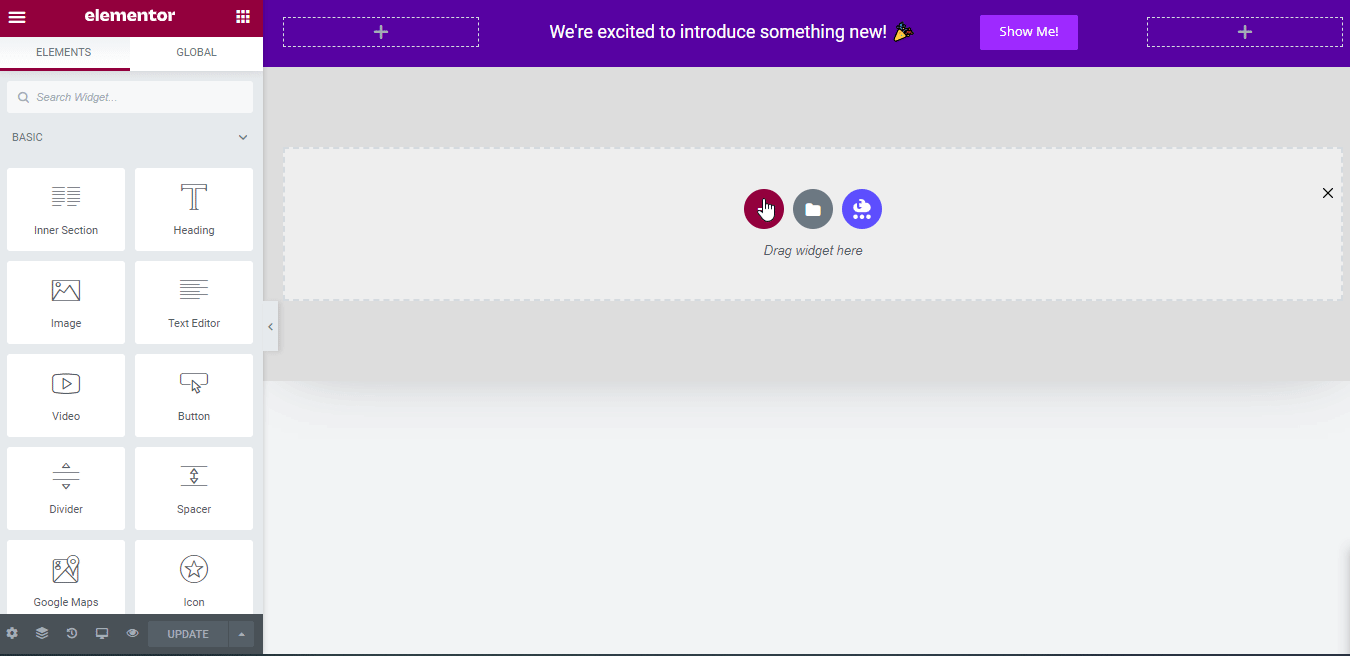 If you want, you can add new Elementor widgets and customize the design as per your preference.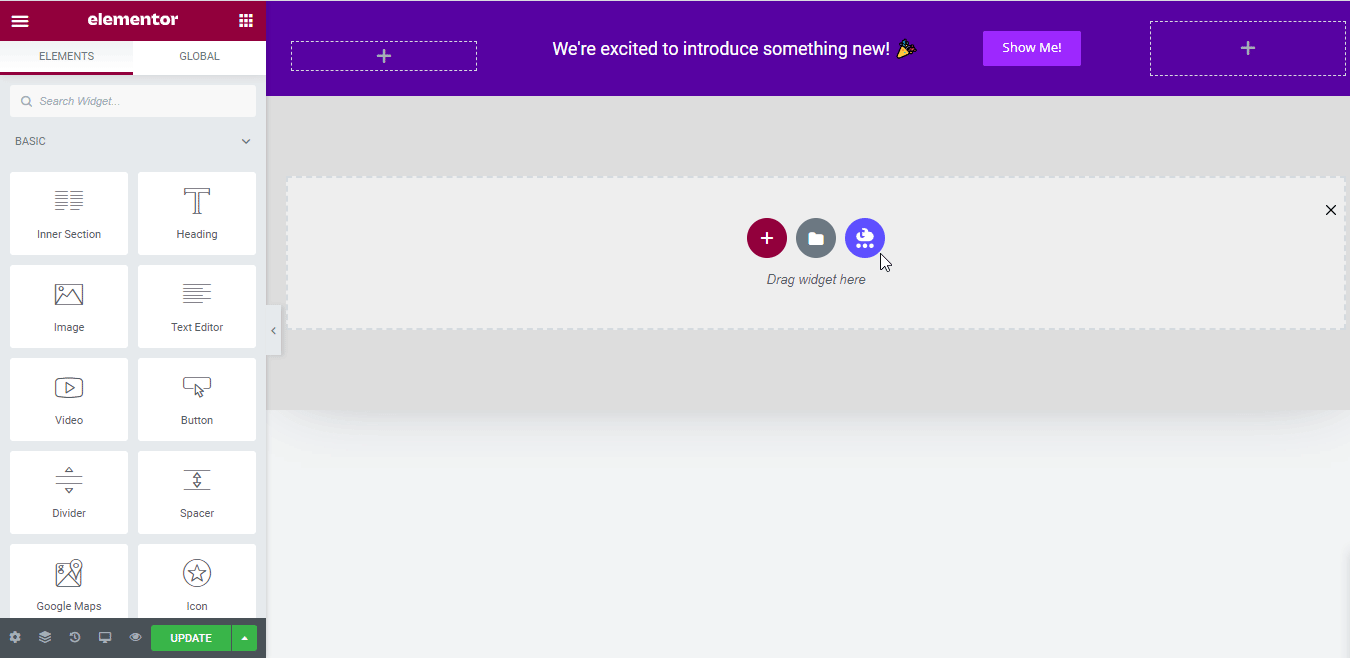 Hasil Akhir #
By following these mentioned steps and a bit more modifying, this is how your Notification Bar with Elementor will appear on your WordPress website. For more information on how to configure the notification bar, you can check out the detailed documentation di sini.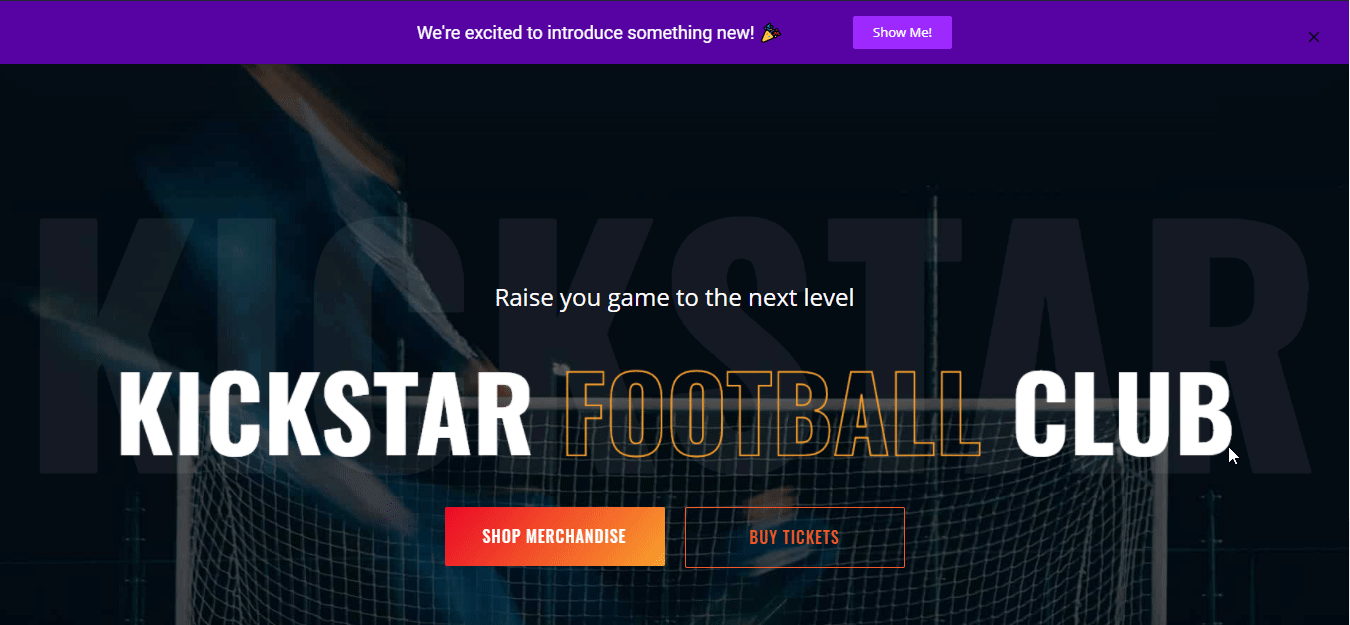 With the help of NotificationX, this is how you can easily create and design stunning Notification Bars with Elementor & increase your conversion in the process.
Getting Stuck? If you face any issues, you can contact our Pasukan penyokong.