To integrate Google Reviews with NotificationX, first, you have to collect API key from Google Console. Later, you will need this key to showcase Google Review alerts on your site with NotificationX. 
How To Collect API Key From Google Console? #
Login to Google Console and add a new project. After you have created a new project, go to the 'Navigation Menu' as shown below to collect API key from Google Console.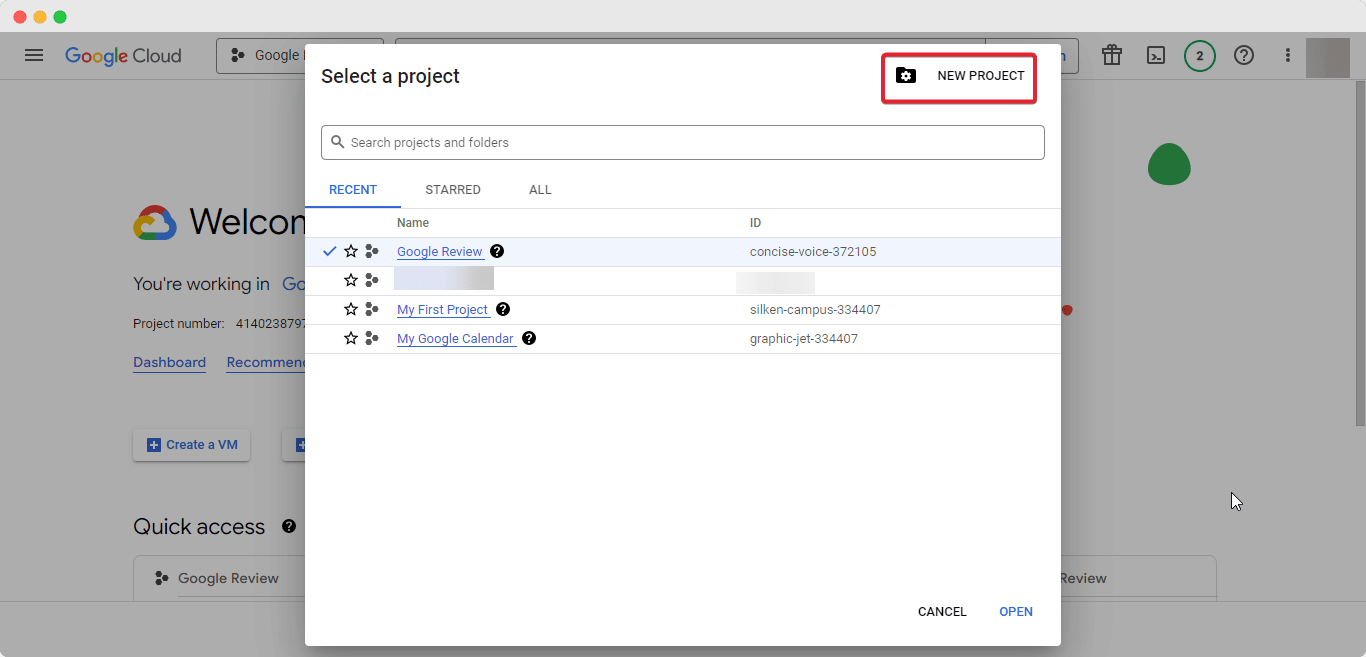 Next, navigate to APIs and services→Credentials→ CREATE CREDENTIALS→ API Key. Copy and save the Google Console API key for later use. 
Now from the navigation menu click on 'ENABLE APIS AND SERVICES'. After clicking you will be redirected to the API library page. On the search bar hit 'Places API' and activate it.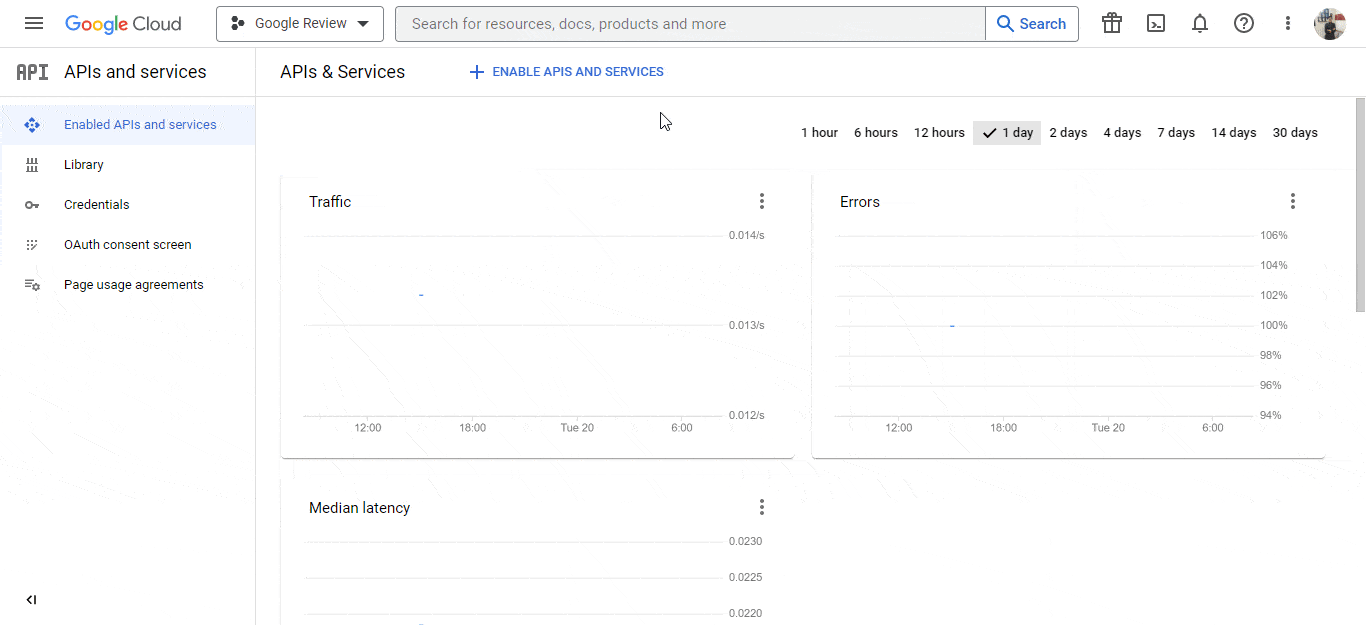 After you have activated the Places API, Google Console will prompt you to have a billing account if you have no account. For more follow this documentation and create your billing account.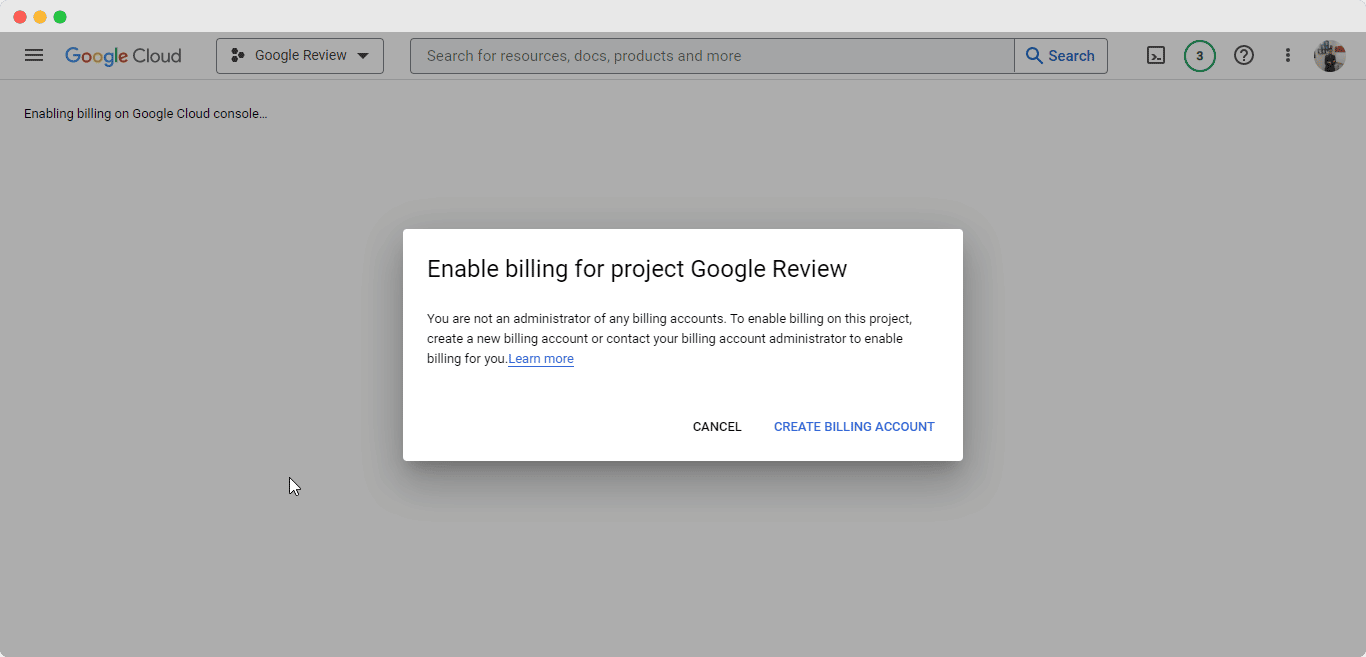 Click on 'CREATE BILLING ACCOUNT' to create one for yourself. For map APIs, you will get a $200 monthly credit at no charge.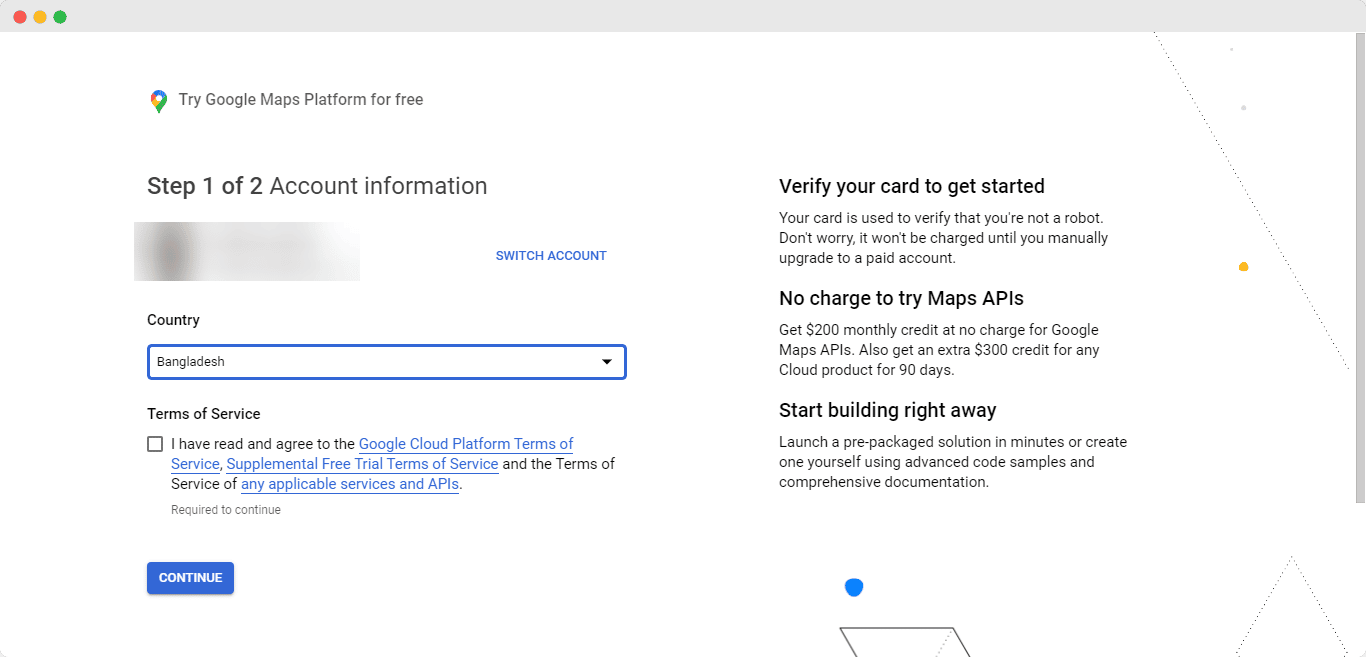 This is how you can easily collect API key from Google console easily. All you have to is follow the steps mentioned above. 
如果您遇到任何问题或需要进一步的帮助,请随时与我们联系 支持团队.