Jij kan configure YouTube with NotificationX and display social proof popups for your YouTube channel or videos. Learn how to collect YouTube API Key following the simple step-by-step guidelines below.
How To Collect YouTube API Key? #
To configure YouTube with Kennisgeving X, you need to retrieve the API key first from your Google Cloud account. Follow the steps below to retrieve the API key for the YouTube channel.
Step 1: Login To Google Cloud Account #
First, log in to Google Cloud Console. From there, go to the 'Enabled APIs and Services' tabblad.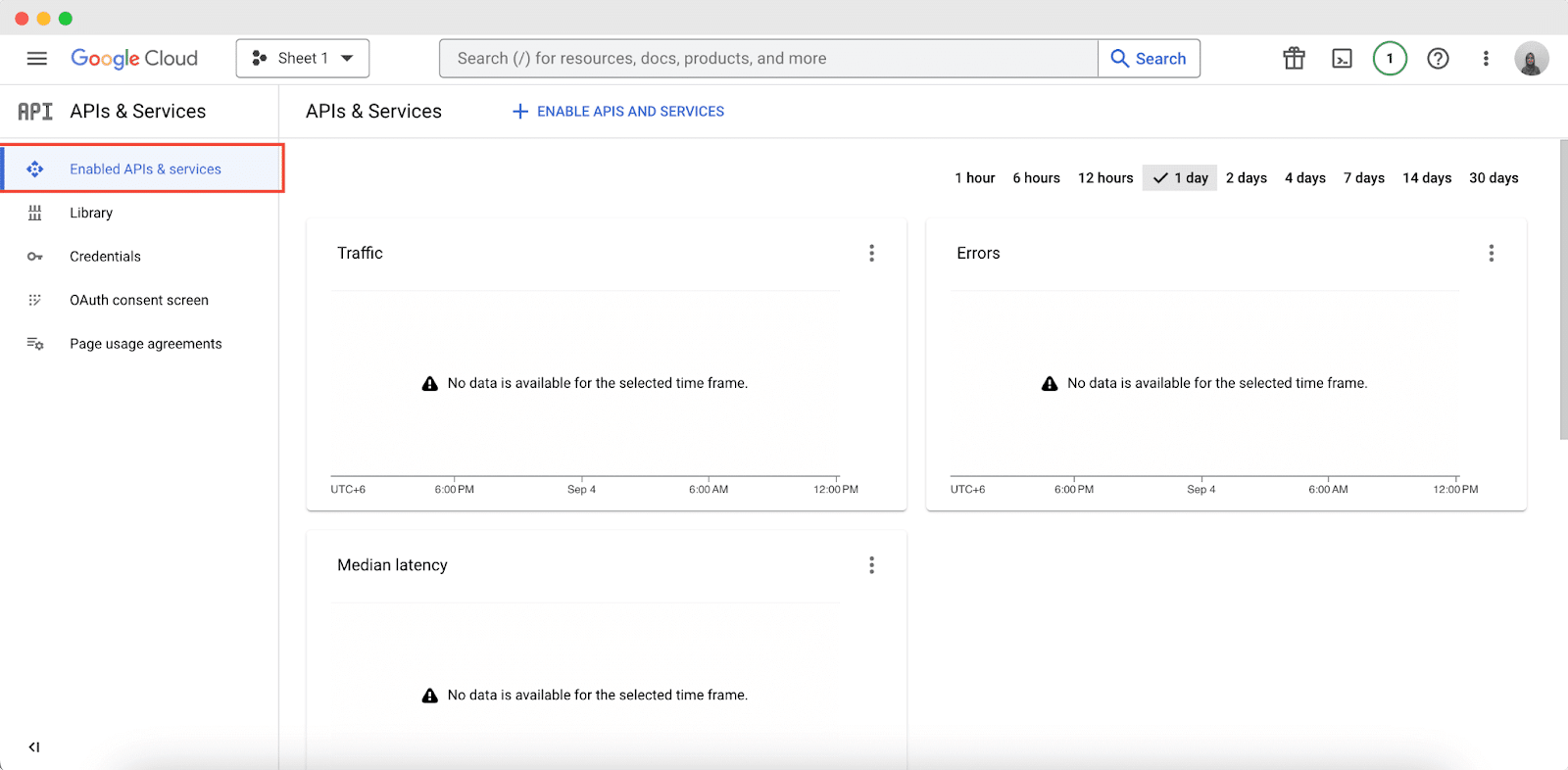 Step 2: Create A New Project #
Now click on 'Select A Project'. A new popup will appear from where you can create a new project as well. Click on 'New Project' from the popup. Add a suitable 'Project Name,' Organization, etc., and hit 'Create' as displayed below.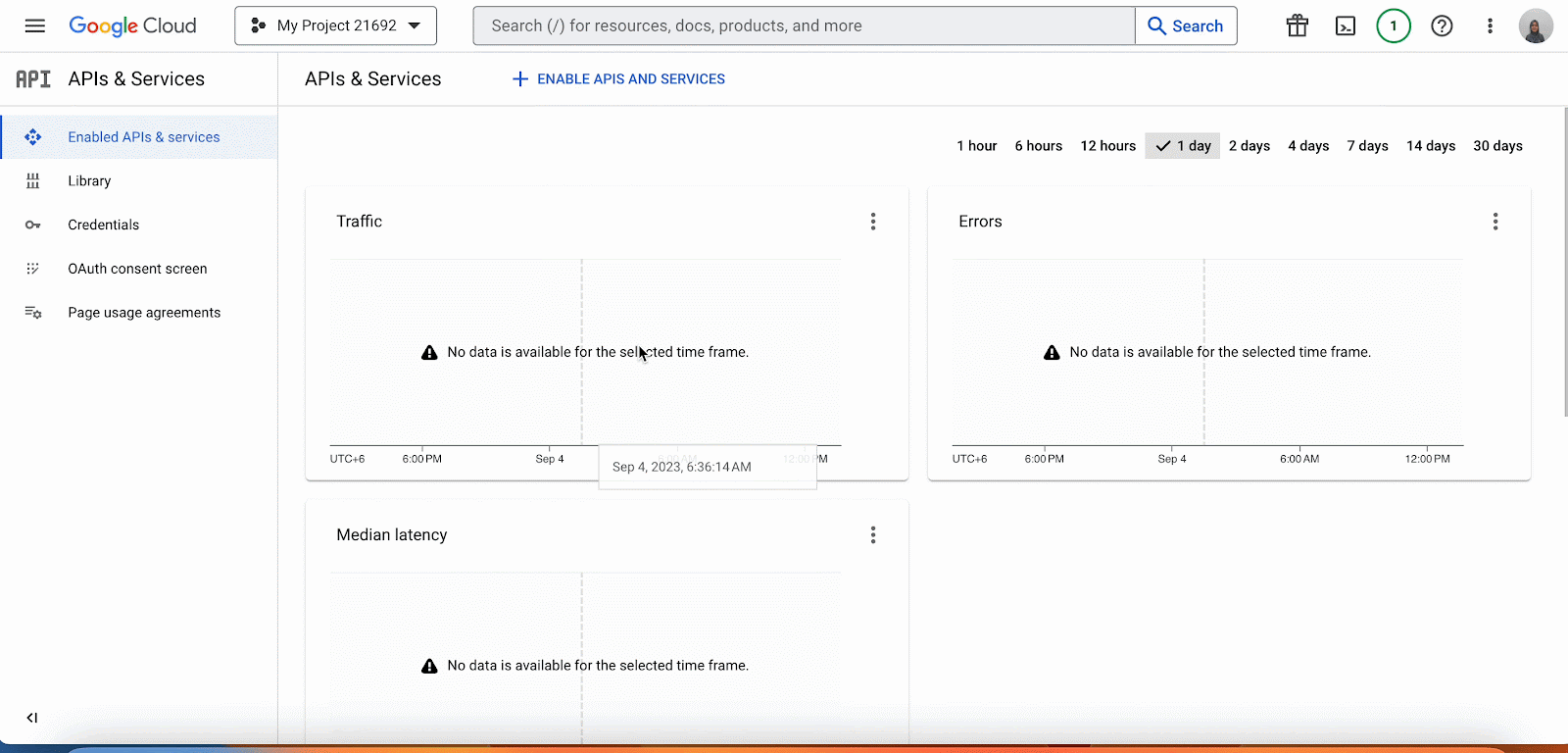 Step 3: Choose Enable API Keys & Services #
Go to the new project you created. You will see the following interface once you click on the new project.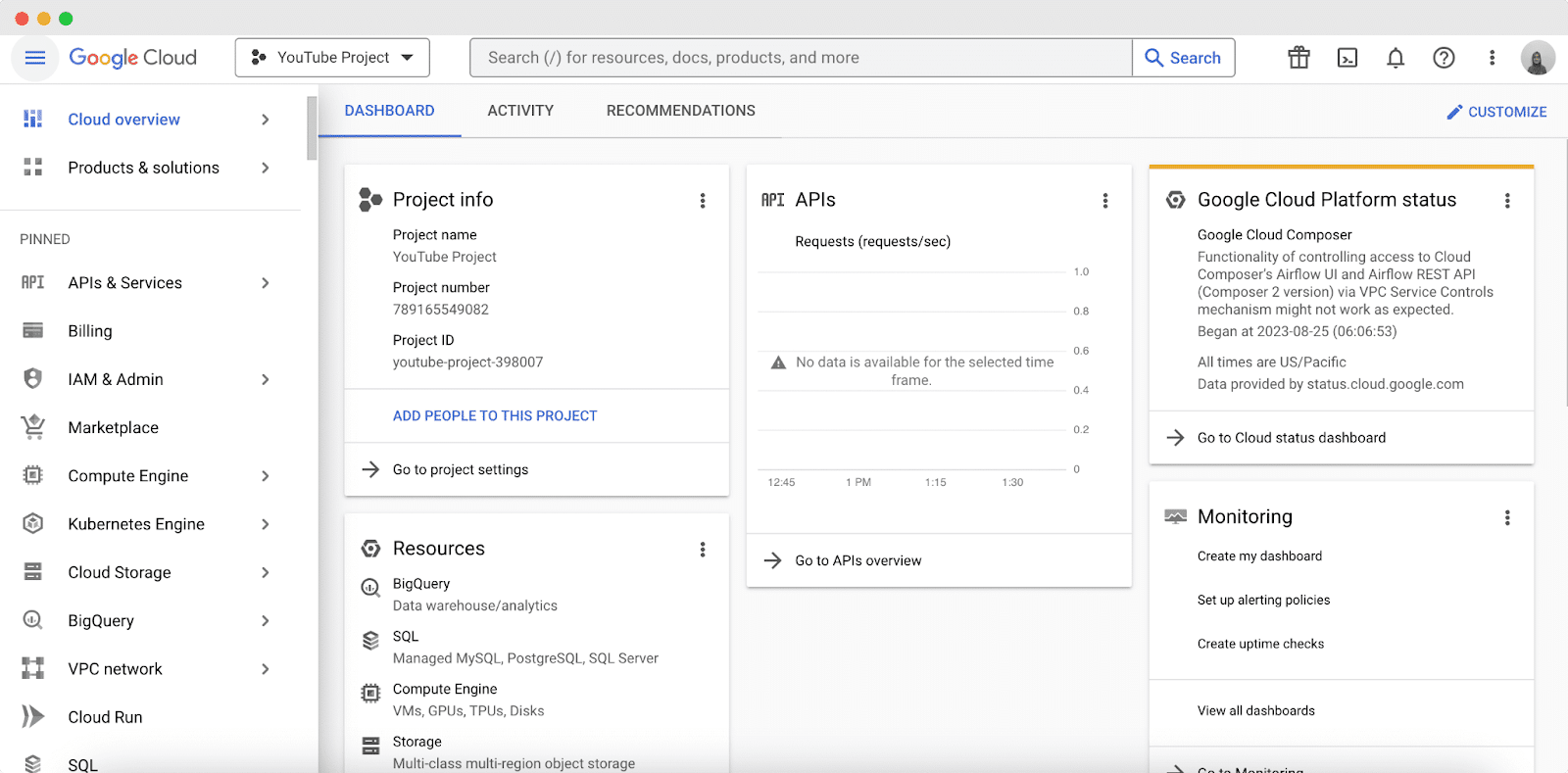 Now, go to the 'Enabled APIs & Services' tab again. Click on the '+ ENABLE APIS AND SERVICES' button. This will redirect you to another page. Search YouTube from the search bar there and choose 'YouTube data API v3'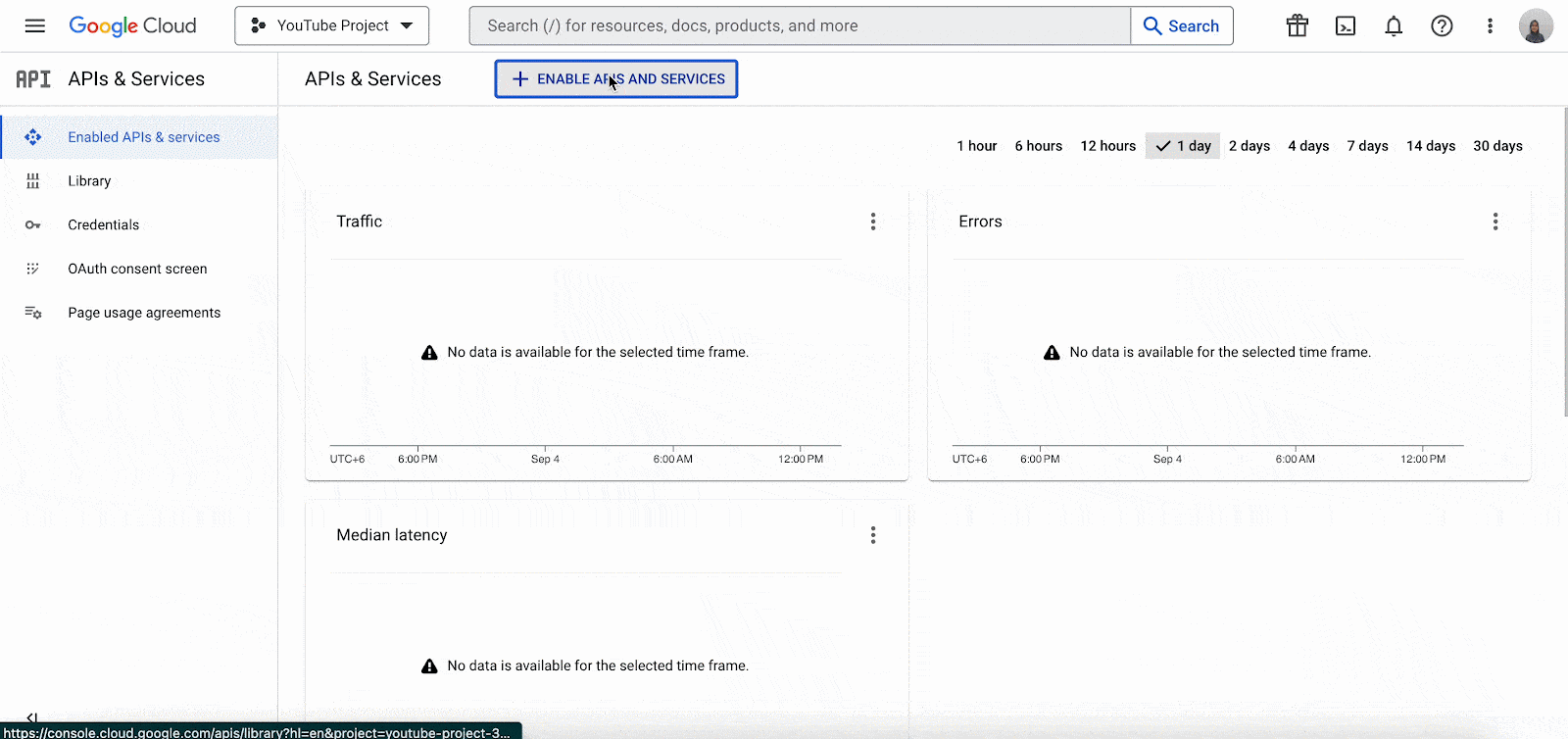 Step 4: Create YouTube API Credentials #
Now click on 'YouTube Data API v3' → Enable → Create Credentials. You will see another interface as shown below, after that.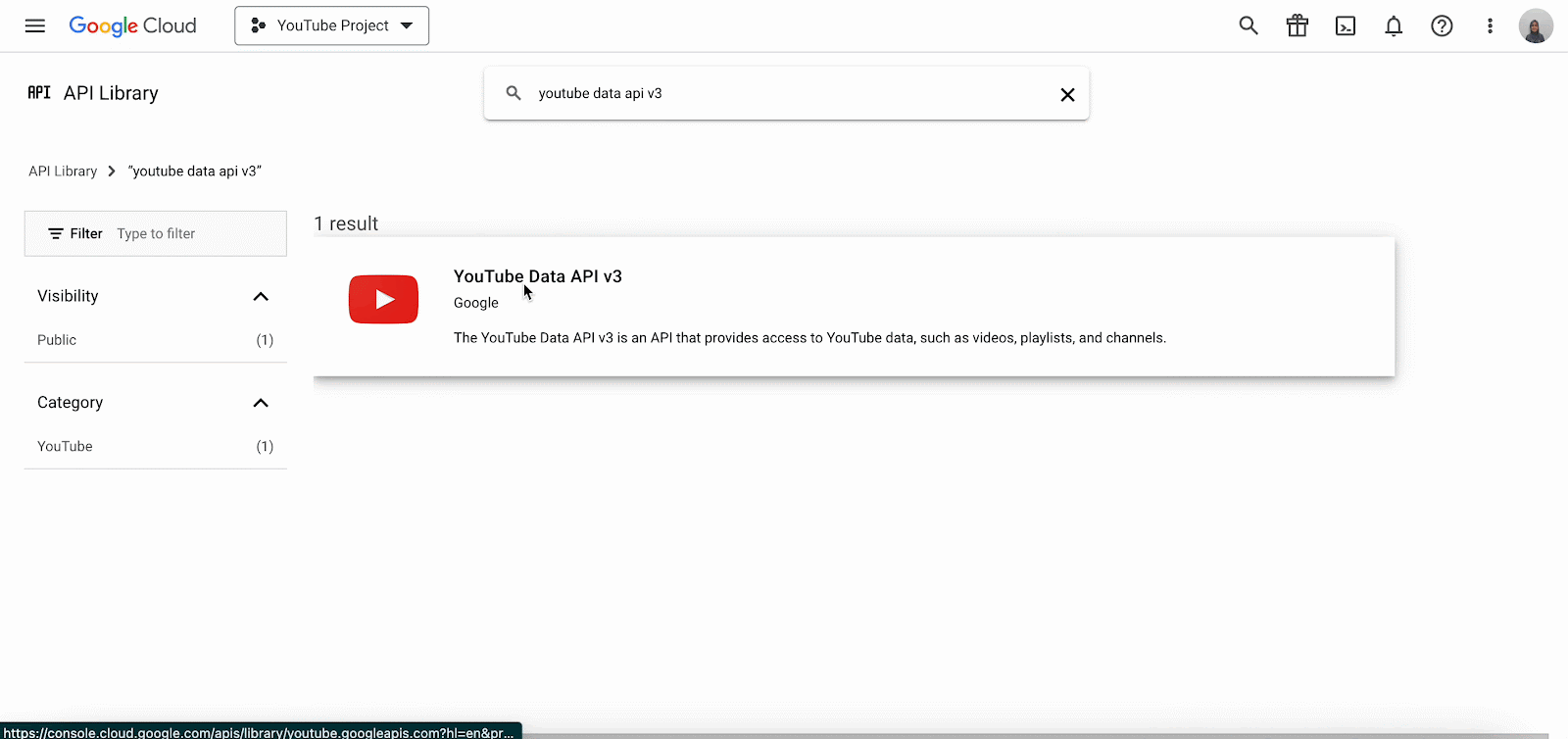 Choose 'Public Data' as the credential type and hit 'De volgende'. You will get the API key now. Copy it and hit 'Done'.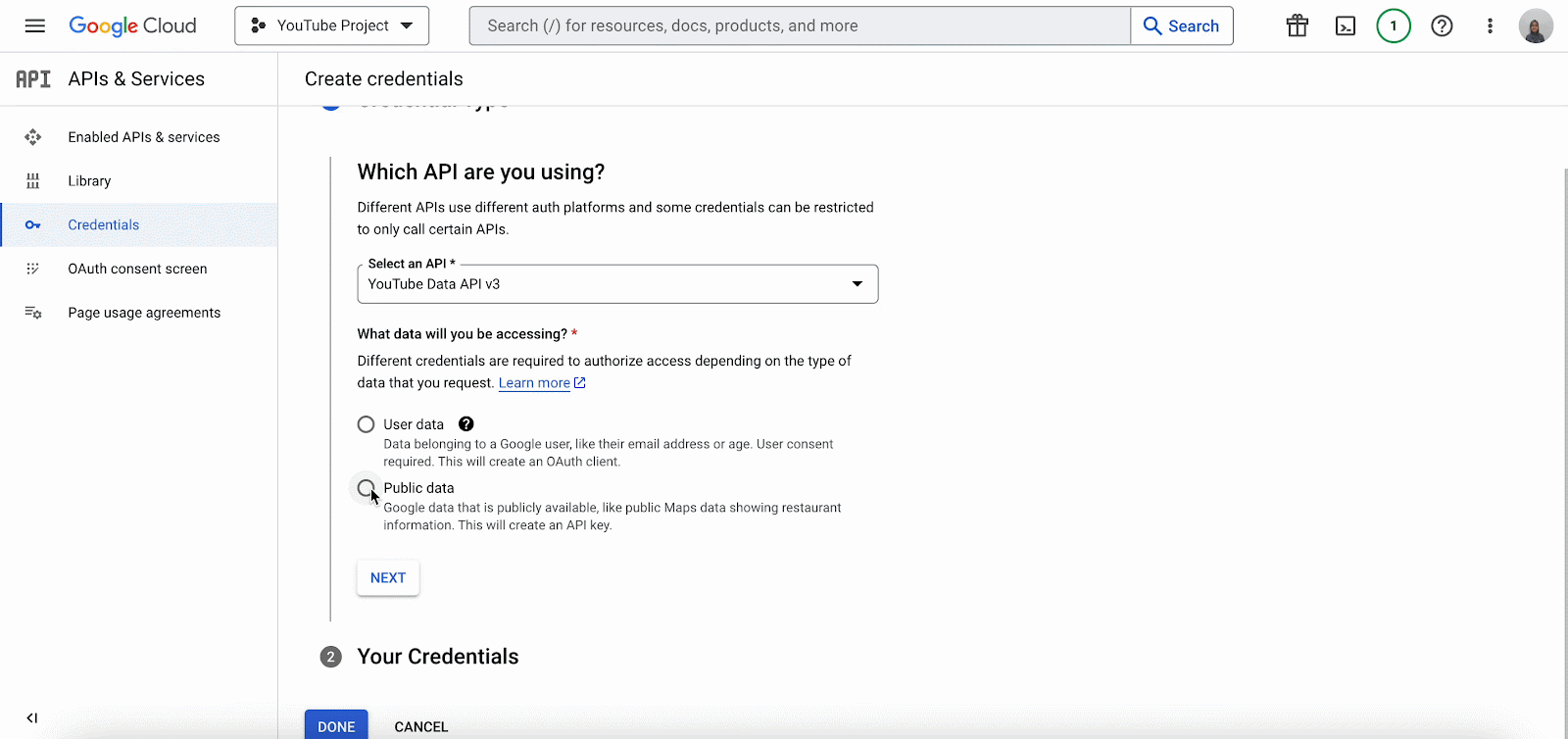 Step 5: Set The API Key Restrictions #
Now, go to the 'Credentials' tab. You can check the API key and edit it if needed. From the 'Actions' option, click on the dots icon and set API restrictions as displayed below.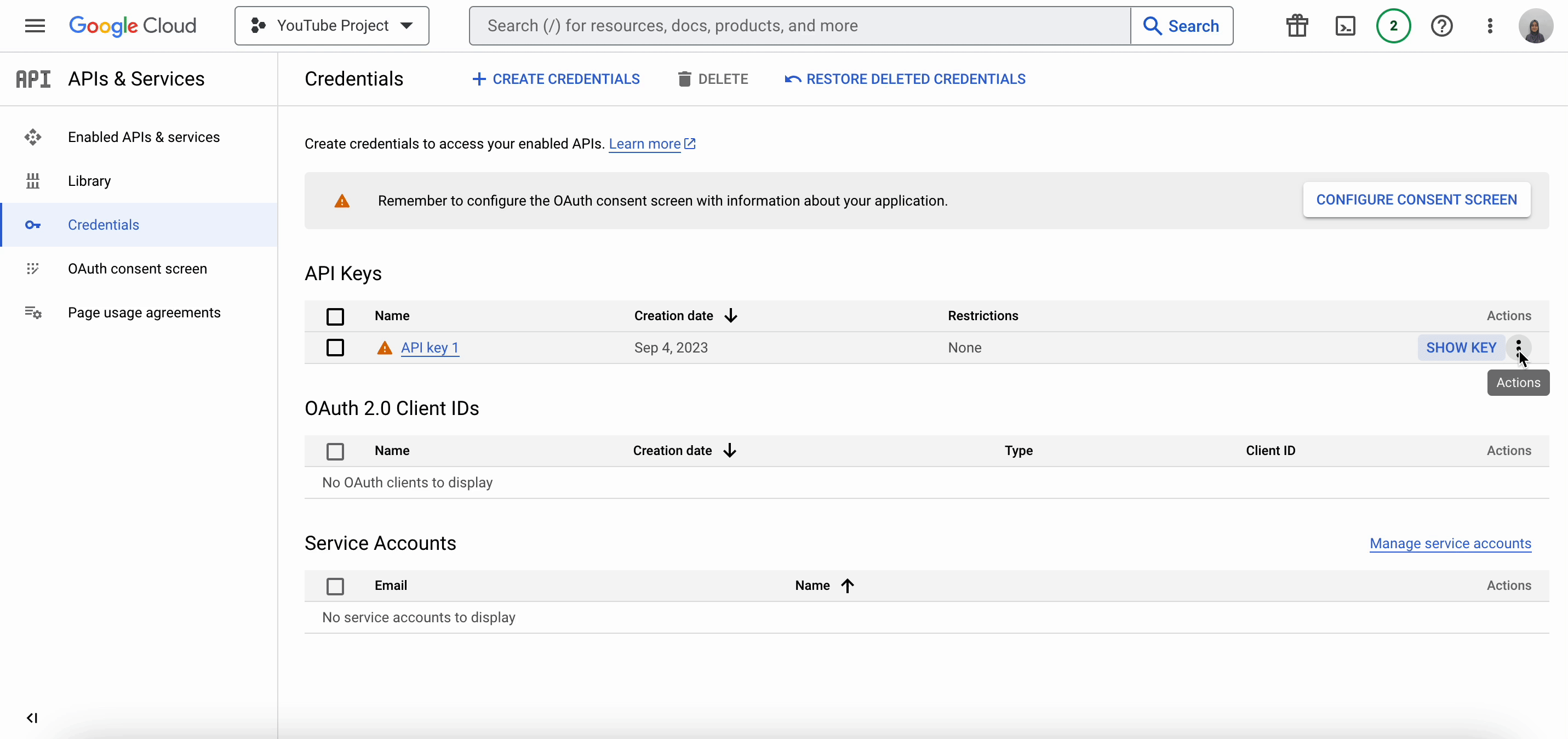 Thus, you can collect the YouTube API Key and configure YouTube with NotificationX to show video engagement popups on your website.
Getting stuck? Feel free to reach out to our support team voor verdere assistentie.