Embracing social proof examples is a great way to grow, sustain, and increase the revenue of your business. Whatever business you run, social proof always helps to boost sales. And how you are using social proof examples to get immediate results depends on the right guidelines. Read on till the end to find out the tested & proven social proof examples & increase sales instantly.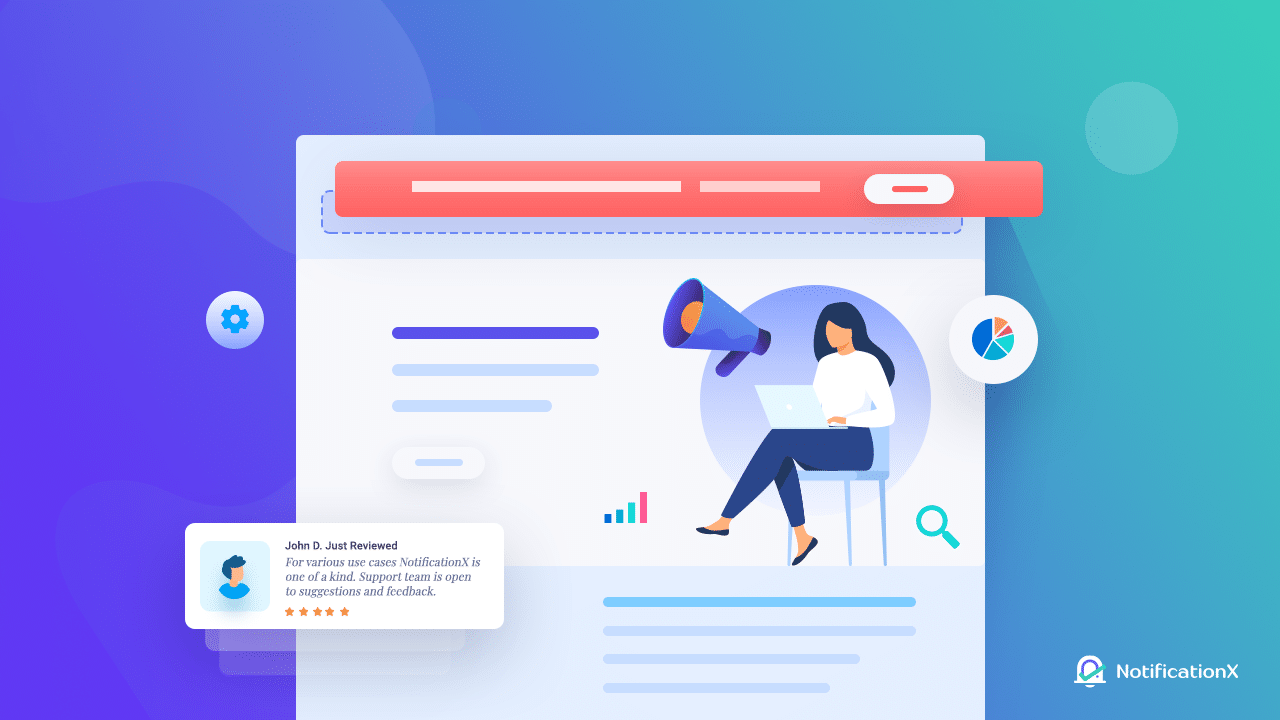 How Do Social Proofs Work To Influence Human Behaviour?
You have already heard the buzzing keyword of marketing strategy, FOMO, and Social Proofs. But what are they and why will you need them? Let's clarify all your questions with proper statistics. 93% of online customers check reviews and ratings before ordering any product or service. Potential customers trust other users' reviews 12 times more than the product's description. All this data represents that customers need proof before purchasing anything. 
Social proofs are a physical phenomenon and now it's used as a business strategy widely. It's all about you being influenced by other people's positive or negative opinions or reviews. There are so many ways to implement this strategy like by displaying your products' download stats, user reviews, sales statistics, etc on your website. And with all of these types, real-time notifications create 3 times more engagement than other tactics. 
Creating urgency and demand to get a particular thing is known as the FOMO strategy, and that stands for "Fear Of Missing Out". Statistics show that 60% of millennials purchase products or services only because of FOMO. So no matter what niche group you are targeting, it's always best to implement this effective marketing tactic of showing social proofs on your website. 
NotificationX: Best Marketing Solution For Social Proofs & Fomo Strategy In WordPress
The best way to increase sales on a website is to create that product or service urgency and demand among your customers. So introducing you to NotificationX – the best marketing plugin for WordPress. It will help you display live social proof popups on your website to influence your potential customers on an instance. Also, add credibility to your online business growth right away. 
As a business owner, you have to follow and cope with all the latest digital trends to run your online business successfully. From your website, you can showcase social proofs directly, and that will encourage more people to become your regular customers.

Introducing 10+ Tested & Proven Social Proof Examples to Boost WordPress Sales
Using social proof effectively to boost sales is one of the oldest yet powerful tactics to make any business successful. Due to human behavior psychology, people get interested in buying what others are buying. Here 10+ tested  & proven social proof examples are given so that you can effortlessly reach your target profit margin swiftly. 
Sky-Rocket Your Business Sales With Interactive Popups
To sustain your business and keep upscaling, you need to create a proper plan to increase sales in a continuous process. When you showcase how many people have purchased your products or who are purchasing them, this will trigger new customers to make the buying decision. It is one of the proven social proof examples. 
You can count on NotificationX to display sales alert notifications on your WordPress website sales count easily. If you can integrate Freemius, Easy Digital Downloads, Envato, or other sources to your WooCommerce website. NotificationX can easily fetch your product sales numbers from these sources and display them interactively on your website. 
NotificationX can fetch real-time data from these solutions directly and display it in a beautiful popup on your website to attract potential customers and boost conversion on an instance. 
Increase Website Engagement Impressively
If you can grow your website engagements, it will boost your WordPress sales eventually. More engagements result in ranking your site in search engines and more people become interested in buying your products and services. 
Displaying user comments is another tested  & proven social proof example. When you display your website comments interactively with NotificationX, that will grab new visitors' attention, take them to the post and they may become your regular customers. Thus your website engagement and sales will boost mutually.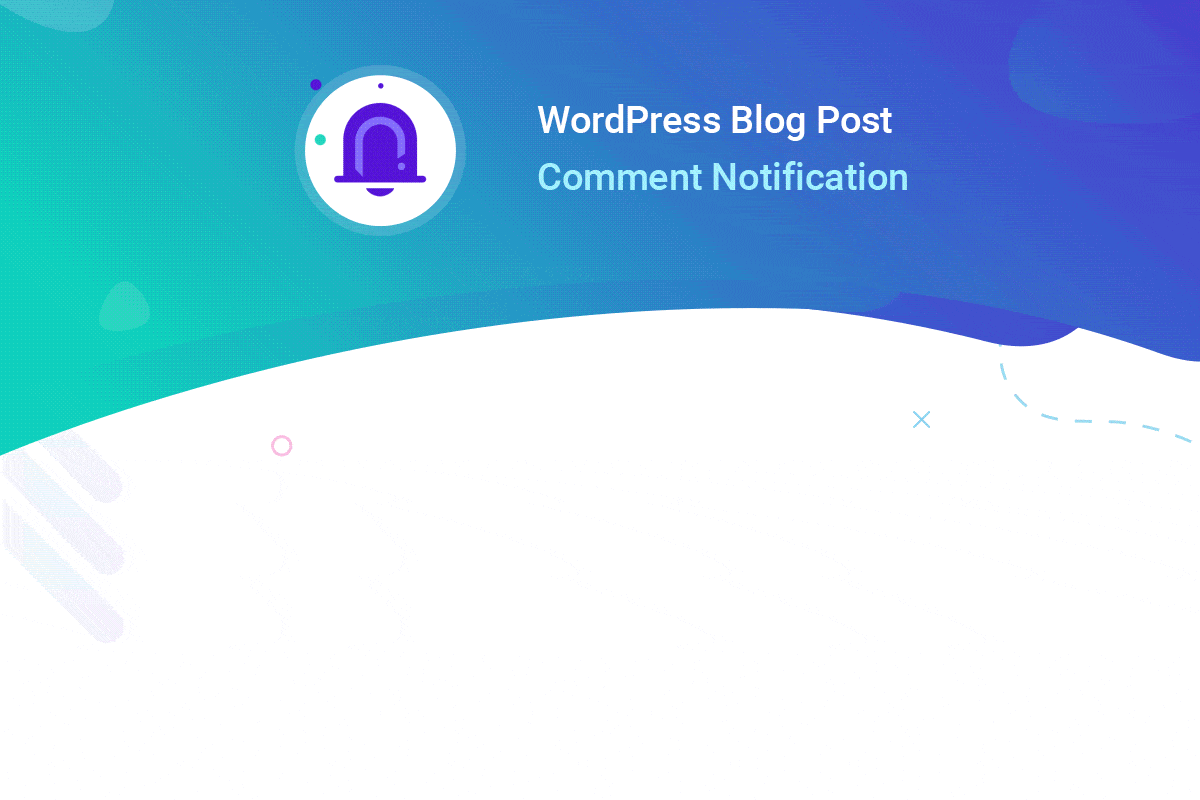 Draw Attentions With Captivating Notification Bar
Every Company runs various types of holiday sales, discounts offers for its precious customers. If you can't make these announcements noticeable to your website visitors, ultimately all your efforts will go in vain. 
One of the common proven social proof examples is to display these offers, promotions, announcements with a notification bar on your WordPress website. So that site visitors can check your offers, click directly on the offers and eventually purchase your products. 
You can choose NotificationX notification bar from multiple ready themes or design yourself with Elementor to showcase your creativity. It is also now completely integrated with WordPress's most popular website builder Elementor.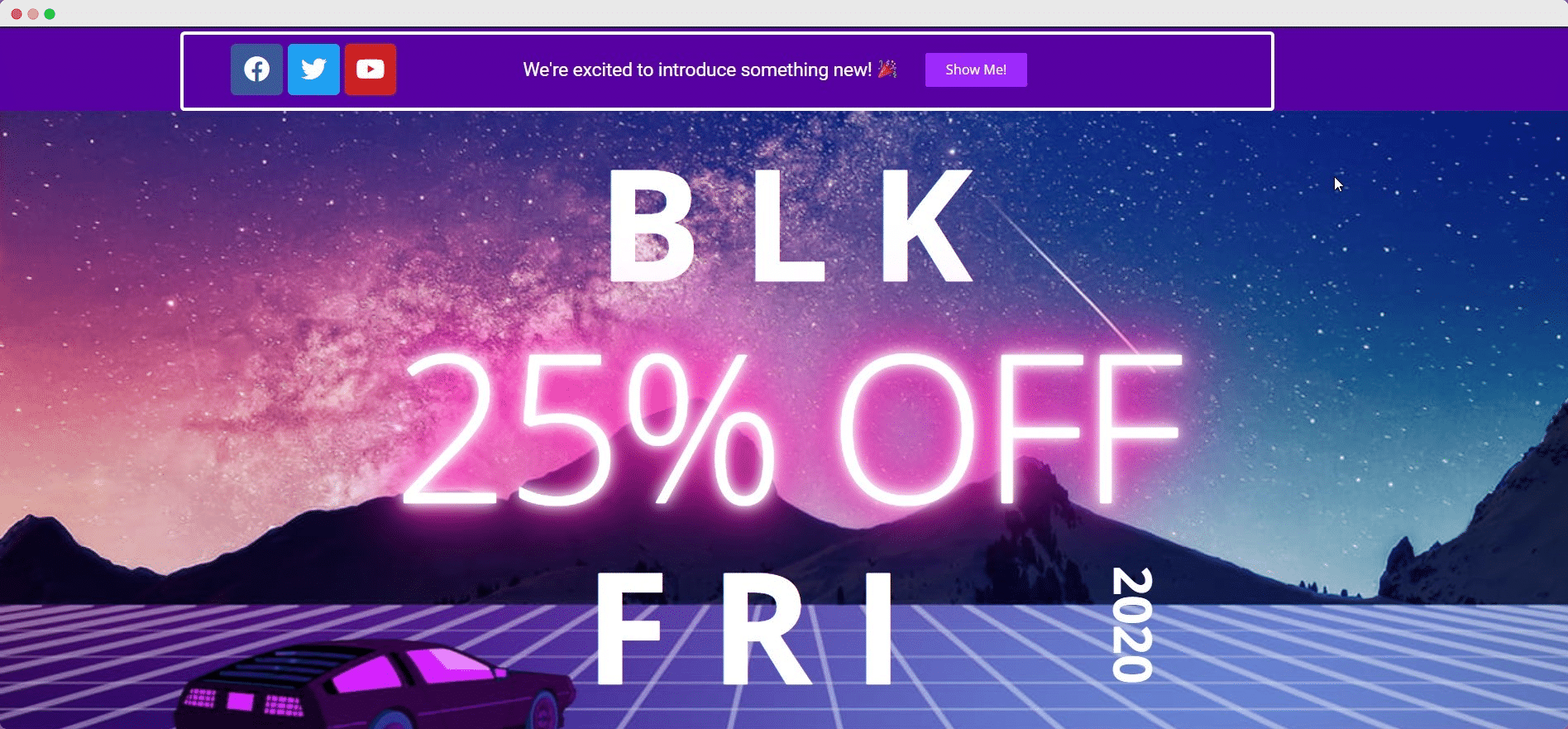 Showcase Real-Time Review Teasers To Build Trust 
Almost nine out of ten people read online reviews before purchasing anything via online stores, by the statistics of Oberlo. To accelerate your online sales, showcasing present customer reviews works as a catalyst. Now the question is how to preview review teasers to attract new customers? 
When you preview reviews as a popup on your landing pages, that triggers most of the visitors. As they can get acknowledged for what others are saying about your product without letting them on the landing page. NotificationX helps you to implement these social proof examples easily. You can fetch reviews directly from WooCommerce, Freemius, ReviewX, Zapier, etc, and display them on your website.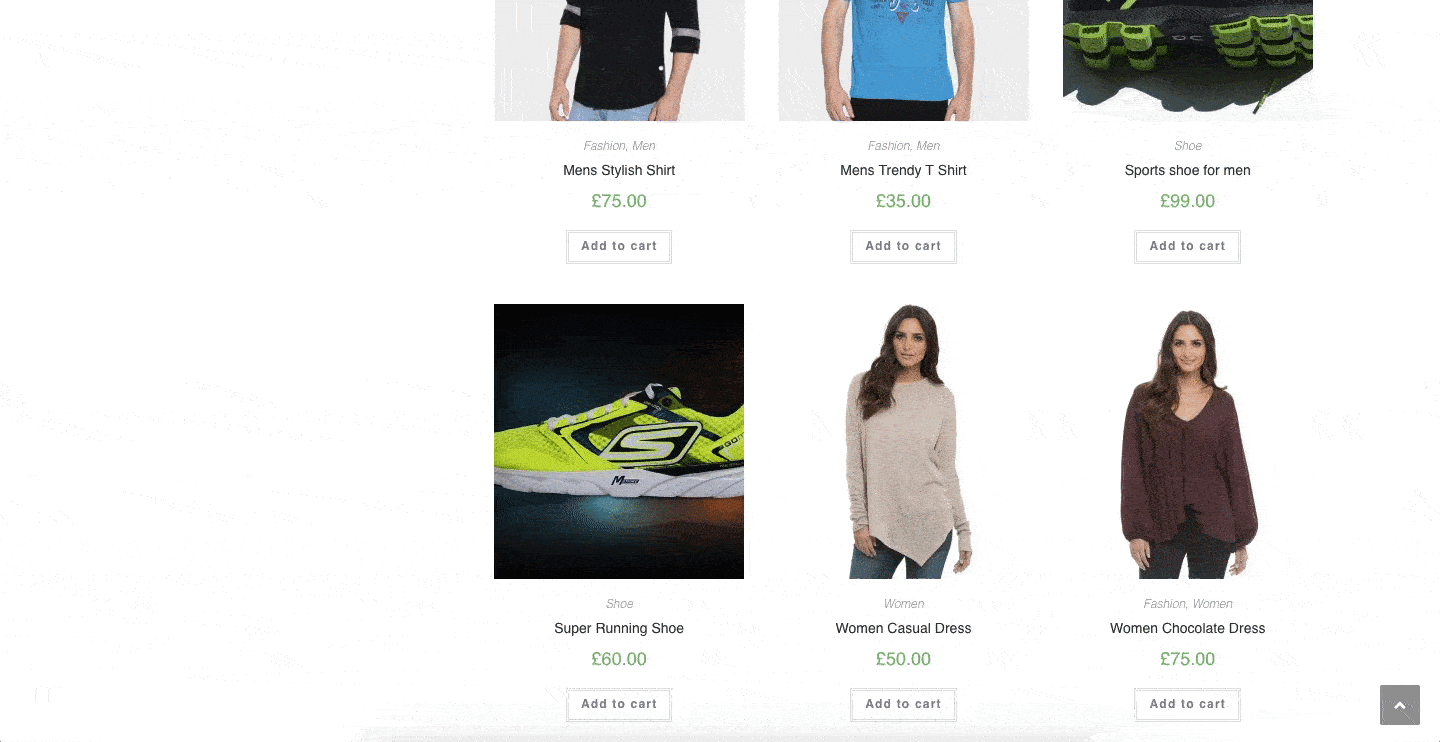 Let The Download Numbers Talk
When you are creating software, design kits, or SaaS solutions, then the number of your product downloads matter a lot. Download statistics of your products represent popularity and usefulness. If you can display how many people have downloaded your products at a particular time, that will make your site visitors interested in your product. Eventually, they may get enchanted with the download statistics and become your lifetime customers. 
A great tool to easily implement these social proof examples is NotificationX. You can display recent download statistics in a small but attention-grabbing popup. These popups are clickable so that whoever clicks on them will take them directly to the product landing page.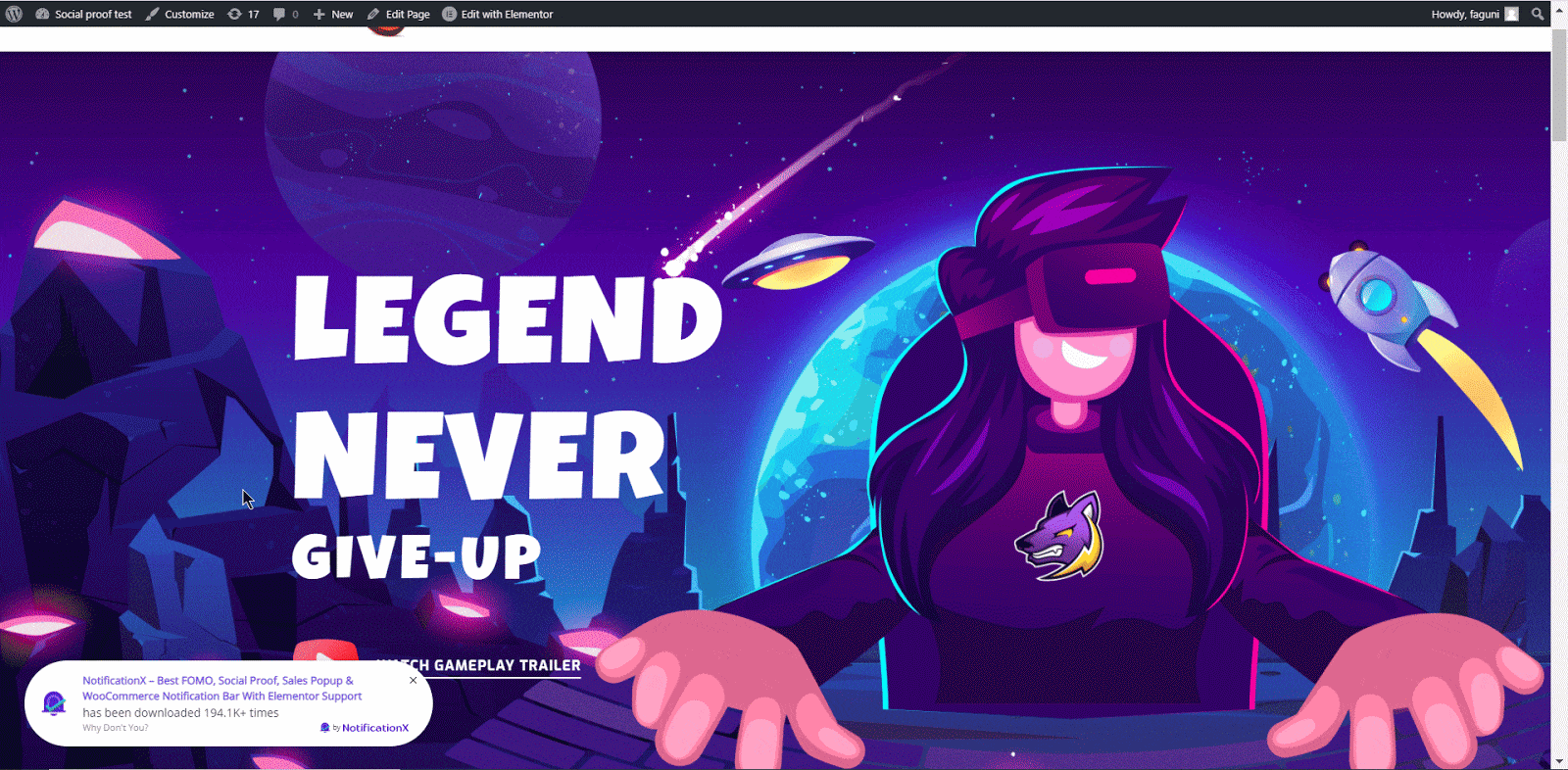 Upscale Sales By Displaying Statistics
Running exclusive deals and offers on your website and wondering how to increase sales? If you can interactively display to your site visitors how many people are purchasing your deals, visiting your deals page, etc, it will influence them to take immediate action. By displaying metrics from Google Analytics that are appealing and interesting, you will be able to easily build trust in your products.  
All these tested & proven social proof examples will boost your WordPress sales splendidly. You can connect your Google Analytics account instantly with NotificationX and run successful deal campaigns at the end of the day.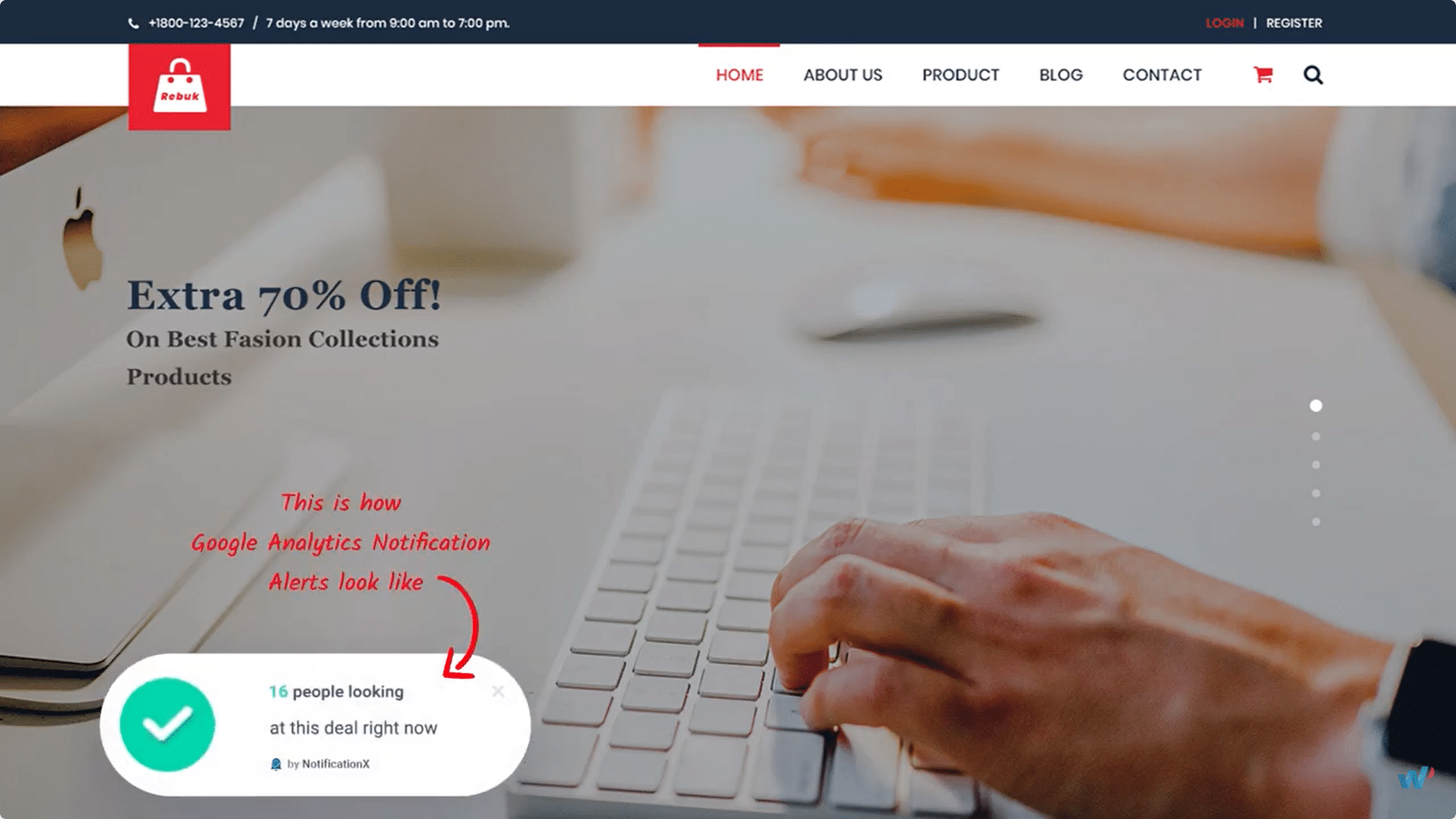 Boost Your Email Subscription List
Showcasing your email subscription list is one of the tested  & proven social proof examples. If you can display interactively how many people are subscribing to your blog or website, it will trigger other visitors to subscribe. You can use these huge email collections in email marketing, providing exclusive discounts, or sharing fun tutorials, insights into your products. 
NotificationX's amazing email subscription popup alerts will hook visitors on your website and feel the urge to subscribe to your website. These social proof examples will also help you in increasing your user base. 
Increase Interactions With Customers Via Contact Forms 
You can skyrocket your sales by building direct communication with customers and influence others as well. Thus you can study your customers' pain points easily and improvise your product quality, quantity, marketing tactics, and so on. 
NotificationX allows you to display who or how many people have communicated with you directly from any contact forms you are using. This will add credibility to your visitors and encourage them to give their feedback as well. 
Create Buzz With Social Shares
Social media plays a vital role in boosting up your online sales. Now there are 3.5 billion social media users worldwide. If you can use your social platforms wisely you will get the desired revenue from sales in the end. With every product detail page or blog page, you can provide a direct social share option. 
Nowadays people enjoy sharing their views widely with others. If they find your articles or products useful, they will share them on social media and more interested customers will get the opportunity to know about your business. At the same time, if you can display how many people are sharing your blogs and product details it will encourage them to share more often. These social proof examples will help you in leveraging your sales.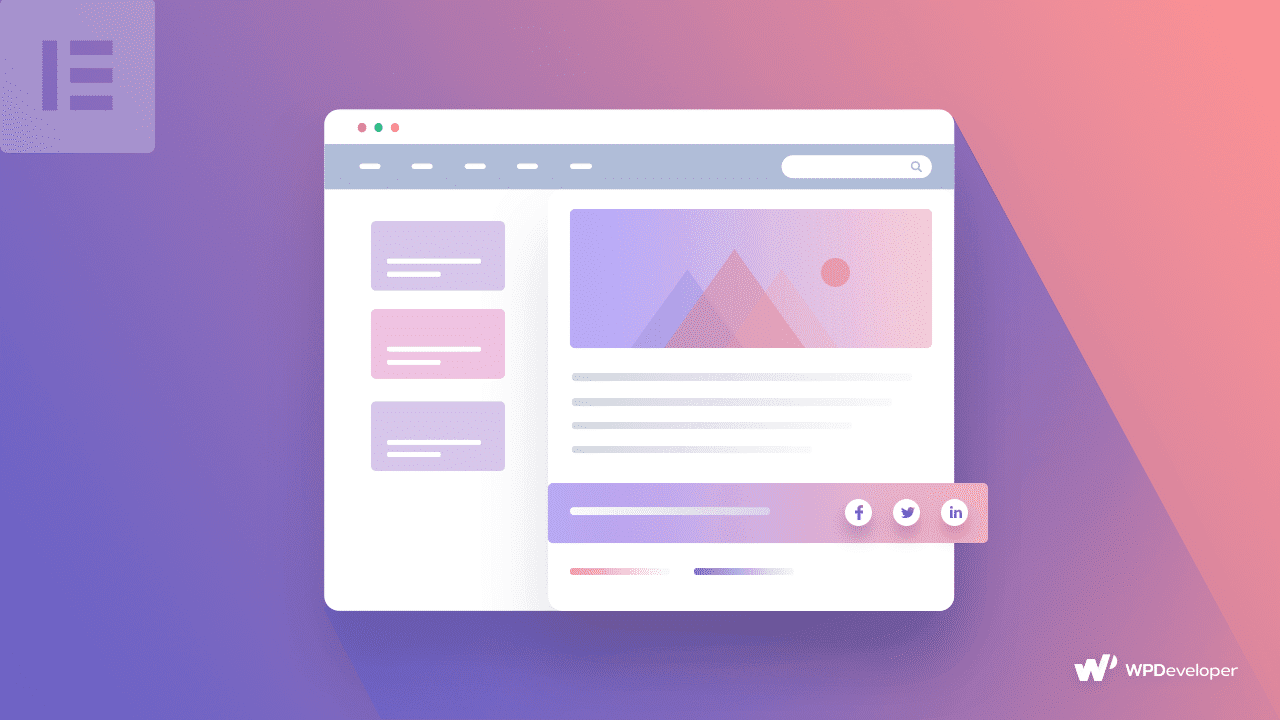 Share Success Stories To Influence Others
About 76% of customers make their buying decision after reading other stories and reviews. Almost four out of three people look for five-star ratings while purchasing from online shops. If you can beautifully represent your customer success stories on your website, then will radically boost your WordPress sales. People trust user reviews, stories more than product details. You can implement these social proof examples by adding a separate case study or customer success story page on your website. 
Influence Customers Displaying Region-wise Data
Every business has its own buying persona from different regions. People from cold regions won't be interested in buying products that people from sunny regions are buying. If you can display your products region-wise purchasing history, it will motivate customers from that particular region to purchase them. You can beautifully execute these social proof examples with NotificationX. 
Include Evergreen Timer To Create Urgency
Using an Evergreen timer is one of the famous social proof examples. It's a dynamic timer to showcase exclusive promotional offers to potential customers. Using this technique, your website visitors will feel a sense of urgency, and that will help boost your sales.
NotificationX allows you to implement this cool social proof tactic with its notification bar. You can easily build an evergreen timer notification bar NotificationX and keep grabbing visitors' attention.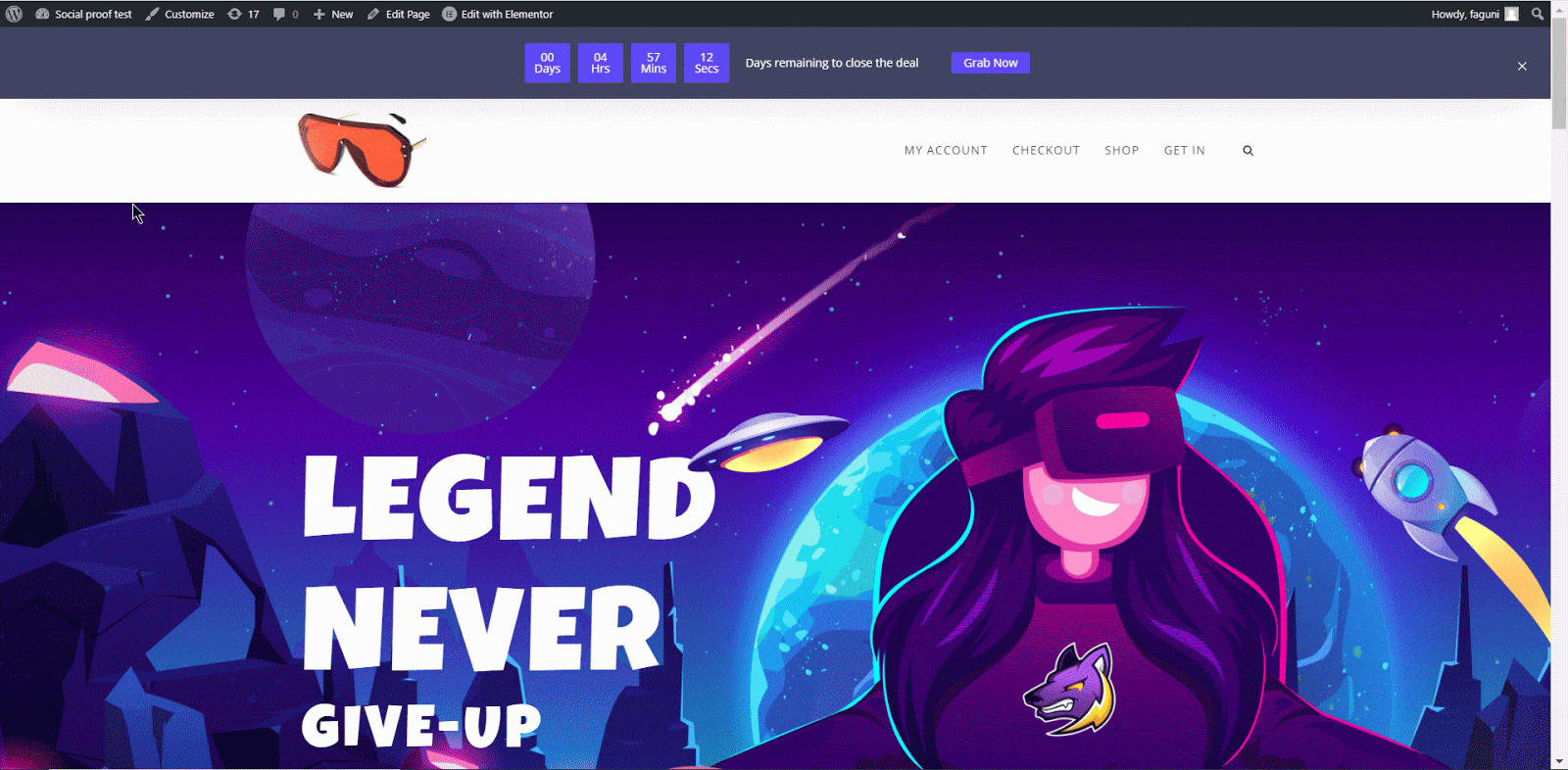 Explore NotificationX To Collect Social Proof Examples
The most practiced social proof examples can be easily executed with NotificationX. Its attractive and resourceful popups will help you to attract new customers, build credibility, and boost your WordPress sales. You will find NotificattionX free version in this WordPress repository. 
If you want to skyrocket your sales and implement all social proof examples, you should go for NotificationX Pro. And get access to all unlimited integrations and continuous support if you get stuck at any point. 
Measure Social Proof Examples Data With NotificationX Advanced In-Built Analytics
By using NotificationX Analytics & Reporting, evaluating your social proof marketing campaigns is a breeze. Simply configure your dashboard's analytics feature and regularly check your reports to get insightful data. This will allow you to select and determine the right, effective marketing strategy to increase business.
NotificationX Pro offers more than just analytics and reporting. A number of popular platforms are also integrated, including Freemius, Zapier, MailChimp, Envato, etc. NotificationX can be integrated into Google Analytics so that you can grab real-time data on visitor counts, views, and even geolocation. This will boost WordPress sales on your website and help you grow it.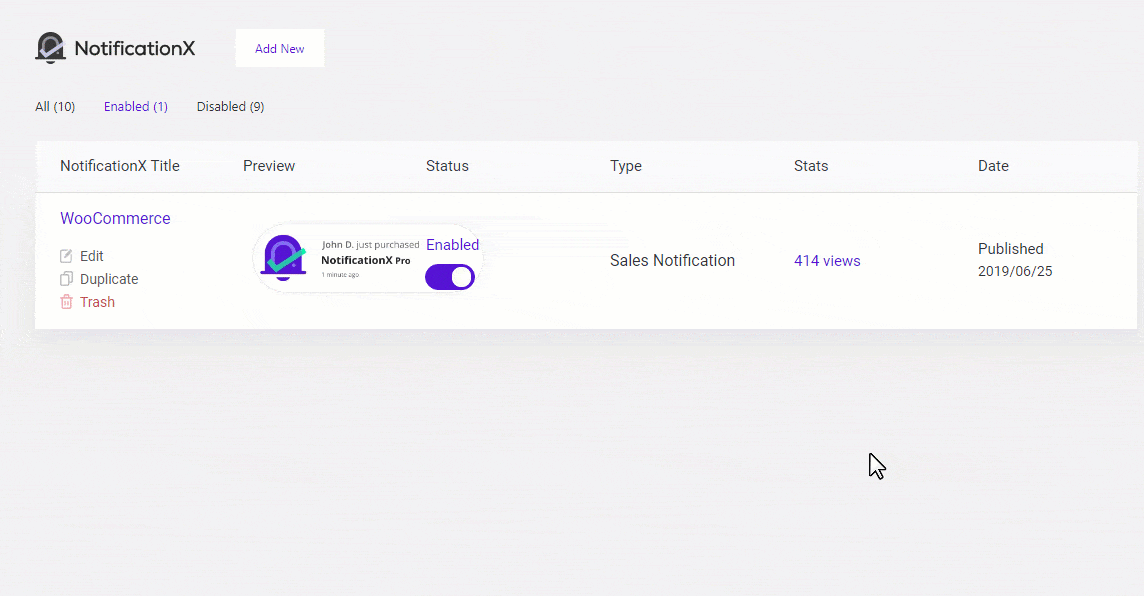 Boost Your WordPress Sales With NotificationX
So, What are you Waiting For? Get started with NotificationX to implement tested  & proven social proof examples and accelerate your WordPress sales. Choose these social proof examples and see outstanding effects on your sales. Don't forget to experiment with all of these tactics and share your success story with us. To get more of these kinds of insights, news, and updates, subscribe to our blog immediately.