Great sales strategies can lead your business to success no matter what happens. Sales strategy is considered the set of business decisions you make accordingly by showing it in actions and getting ultimate sales performance to evaluate the overall growth. It will eventually help you achieve your business goals in the long run.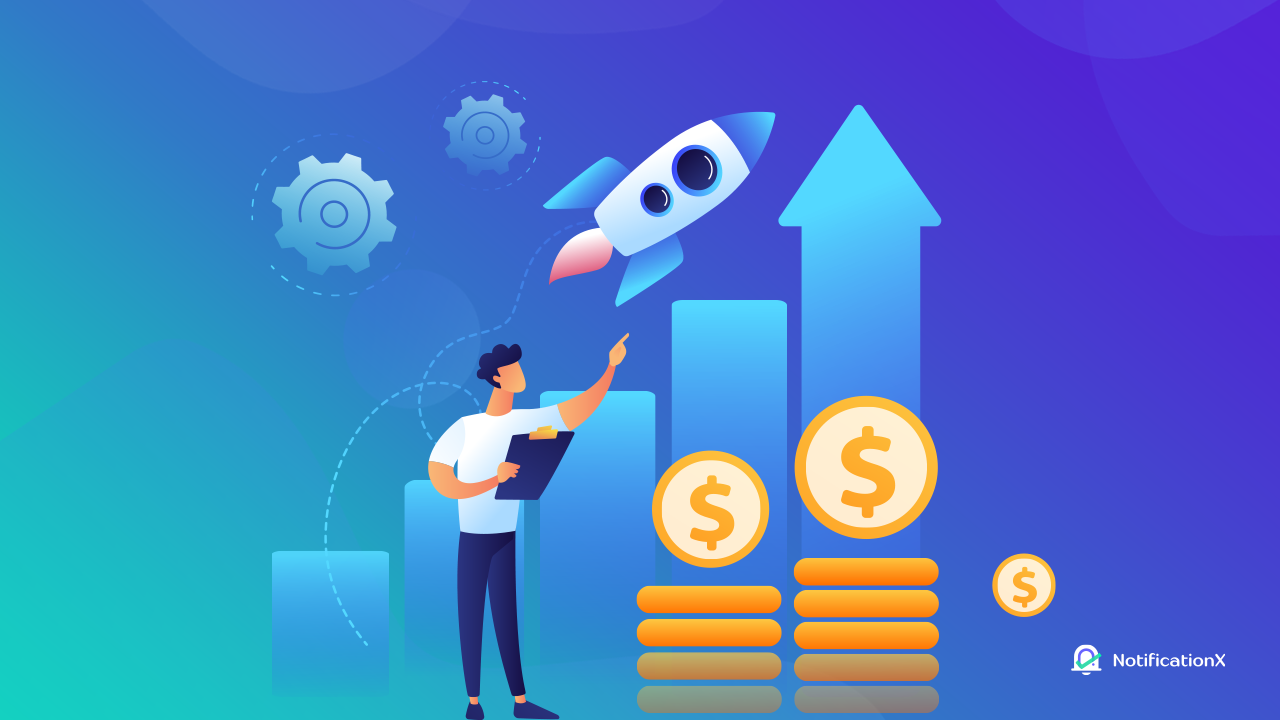 If you can develop the best sales approaches, you can easily promote your products or services reasonably and reach out to your targeted customers to boost sales. Suppose you are running an eCommerce site. This is very important to find out where your targeted customers have laid down. It is because you are not able to make enough sales or exposure. There you have to set up your mind and develop the best sales strategies.  
The first thing is you should make your eCommerce site search engine friendly to get the on the fingertip of your targeted customers during searches. Social media platforms can be another sales strategy to reach out to your target customer base and boost sales. And if you consider, there will be a lot more on the line to come up with the best sales strategies that will fuel recovery and revenue growth. Exciting? Let's now take a look at the top 5 sales strategies below!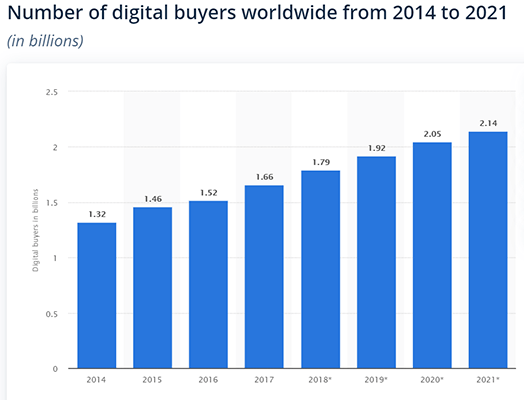 Source: Statistica
Types Of Sales Strategies You Should Know
There are two types of sales strategies you should focus on: one is inbound sales, and another is outbound sales. Take a look at below to know all details: 
Inbound Sales Strategies:
Inbound sales consider a set of strategies, a lead will come from your potential customer by reaching out to your organization and inquiring about your products or services. They might find you organically through searches, or by any random blogs or posts. 
For instance, inbound sales strategies can be done by doing blogging or any type of content creation and promotion through general posting on social media platforms or others. It completely considers an organic process where customers will reach out to you to know more about your products and services. 
Outbound Sales Strategies: 
Outbound sales consider a set of strategies where businesses draw targeted customers' attention to get their products or services. There are possibilities that your potential customers are unaware of your product offers or more. And by the right outbound approaches, you can reach out to them. 
Outbound sales strategies are all about creating ads. It can be search ads, campaigns, or any type of paid media promotion that will help you as a business owner or salesperson to reach out to your potential customers. 
In today's trend, marketers or sales reps mix both sales strategies to reach out to their right customer bases and boost sales accordingly. 
5 Sales Strategies To Fuel Recovery And Revenue Growth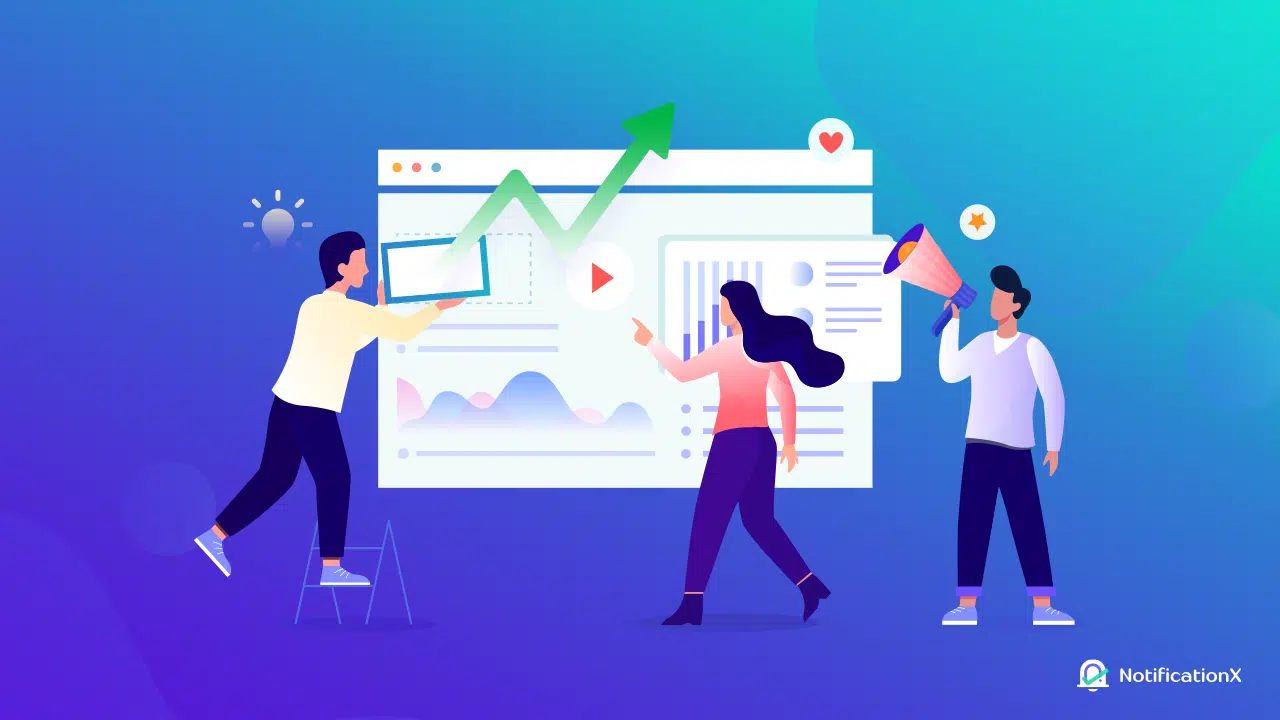 As you already know about the types of sales strategies and other details. Now have a look at the top 5 sales strategies you can apply to fuel recovery and revenue growth below:  
Understand Your Buyer Personas:
You should focus on understanding your buyer personas like what are their necessities, and requirements, and accordingly plan for your sales strategies. Like if you are selling jewelry, what latest design patterns do your targeted customers are liking, what difference you could offer, and more. You have to analyze your target customers' demographic data like age, gender, other geographic location, and a lot more.    
Assess Sales Forecast:
A sales forecast is one of the best ways to look at what new things are coming into your pipeline, what should be in the pipeline, and more in detail. It is all about measuring the current situation of your business, even accordingly changing the plan during any social, political, economic crisis, or pandemic. Every element you have to take into account to asses sales forecast to come up with the best sales strategies that earn more revenue and boost growth, 
Reevaluate Go-To-Market Strategy:
You always have to get up-to-date about the latest market trends, strategies, and customer change behavior. To boost revenue and sales you have to reevaluate your present marketing strategy and change if you feel the necessity. 
Use Social Media Platforms:
Targeting social media platforms can make your brand get great exposure in today's business trends. You can easily reach out to your customers organically through continuous posting, social shares and involvement in communities, and more. If you properly utilize these social platforms, it can be one of the best sales strategies you can take into account.  
Create A Complete Plan To Generate Demand
After doing overall research about business fields, customers, and others, you will definitely reach out to one point. There you have to create a complete step-by-step plan and necessary changes if at some point you feel the need. This makes you organize every strategy to generate demands and boost sales.
Learn More: Top 10+ Marketing Trends To Promote Products & Engage More Audiences
Apply The Best Sales Strategies & Boost Revenue
 
Best business sales strategies can lead you toward your target customers and accelerate revenue growth. You have to just understand your business prospects and plan accordingly to get success. Hope these 5 sales strategies will help you to fuel recovery and revenue growth. Let us know your experience by commenting below. 
To find out more exciting blogs, and tutorials, subscribe to our blog, and don't forget to join the amazing Facebook community.