To succeed in the highly competitive marketing world, following the top marketing trends will help you to stay ahead of the game. Modern problems require modern solutions – so does your business, especially when you are planning to promote products and engage more audience.  If you are a business owner or a marketer, then this blog will help you to understand the marketing trends, how to promote products, how to engage audience, and more.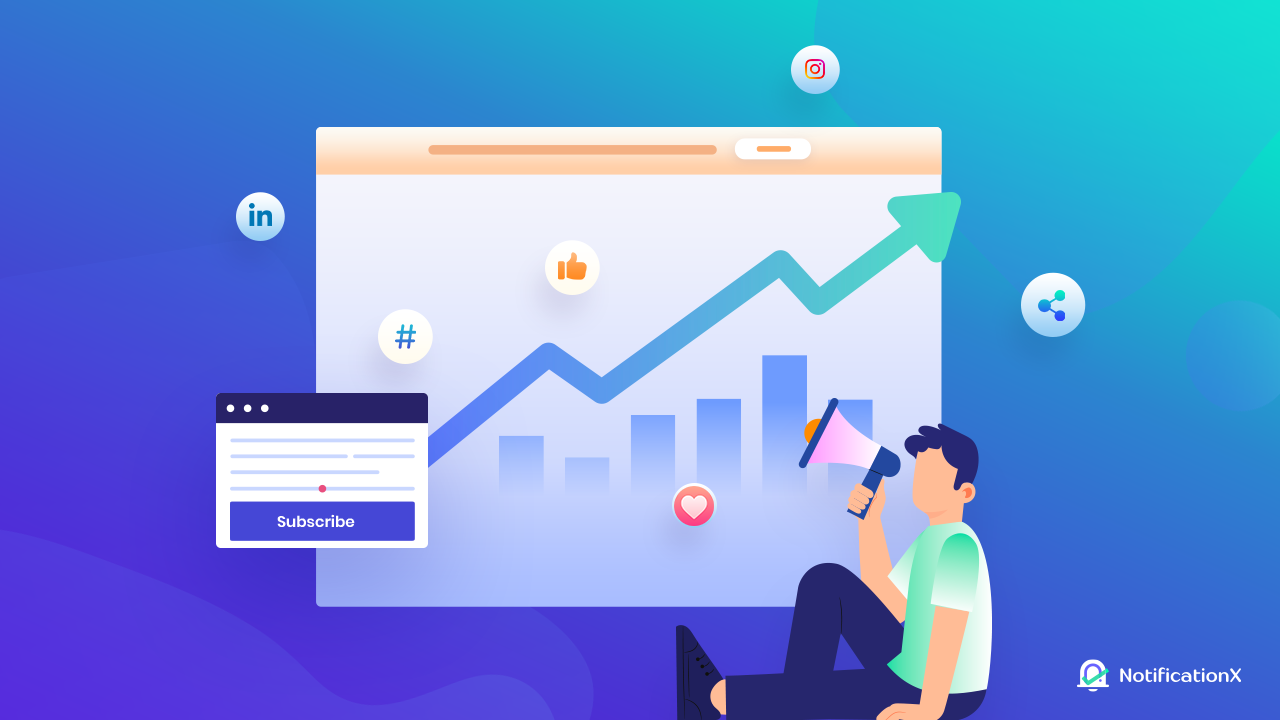 In marketing, things may move as fast as lightning. Most of the time when you are brainstorming a new marketing campaign or strategy, all of a sudden, a new statistic or technology gets released. We see new marketing trends and techniques emerge yearly, quarterly, and even monthly, transforming the way we attract, target, and engage more audience.
🤔 Why Should You Focus On Following Marketing Trends?
In order to discuss the top marketing trends businesses are using to promote products and engage consumers, let's first explore why you should follow marketing trends. When any marketing strategy becomes so popular that similar types of businesses start adopting it, that's when it's called a marketing trend.
Here is a list of the immense benefits you can reap by following marketing trends:
💡 In the early stages of a company, there is a strong chance that you have not accumulated enough data on the buyers. Marketing trends enable you to keep up with the way your consumers' shop and research your products and services.
💡 In some cases, the most popular marketing strategies are outdone very quickly. Consumer preferences and behavior are changing all the time, and marketing trends help businesses adjust to these changes.
💡 When you become an expert at analyzing marketing strategies, it will provide you with an edge in predicting marketing trends. As a result, you'll be ahead of the curve when it comes to identifying your target market and what they want from your business.
💡 Keeping up with marketing trends can save you a lot of money. By listening and responding to ongoing marketing campaigns in the market, you can avoid investing in less effective campaigns.
💡 Knowing the top marketing trends not only helps you engage more audiences instantly. As you remain relevant among your competitors and your target market for now and for the future, you will have a competitive advantage.
Most Notable Changes In Marketing Trends Of 2023
The world has changed dramatically in the last two years. And it also marked its effects on lifestyle, audience preferences, marketing trends, and so on. The ability of an agency to capitalize on current marketing trends can make or break their profits, so keeping an eye on the latest is crucial to staying ahead of the competition.
How are marketing trends shaping the year 2023? Can an agency use its knowledge about these trends to leverage the most popular types of marketing and advertising? These questions may also pop into your head, so make sure you check out this section.
Adoption Of Automation At A Faster Pace
Automating the entire marketing campaigns and buyers' journey is the largest marketing trend we are watching for 2023. In recent years, marketers felt an increasing need for tools that allowed them to accomplish all their tasks with less effort. For that marketers are continuing to adopt automation in order to enhance efficiency and produce results faster.
Creating New Opportunities For Business With eCommerce
Recent years have seen the use of e-commerce increase significantly. In 2020, e-commerce grew tremendously, but a wide variety of services also adapted to the digital landscape, and, in turn, we saw more e-commerce purchasing options. Businesses that previously could not possibly be run remotely now offer digital sessions, appointments, purchasing, and personal wellness consultations via platforms like Zoom and all need a reliable e-commerce solution to maximize their potential.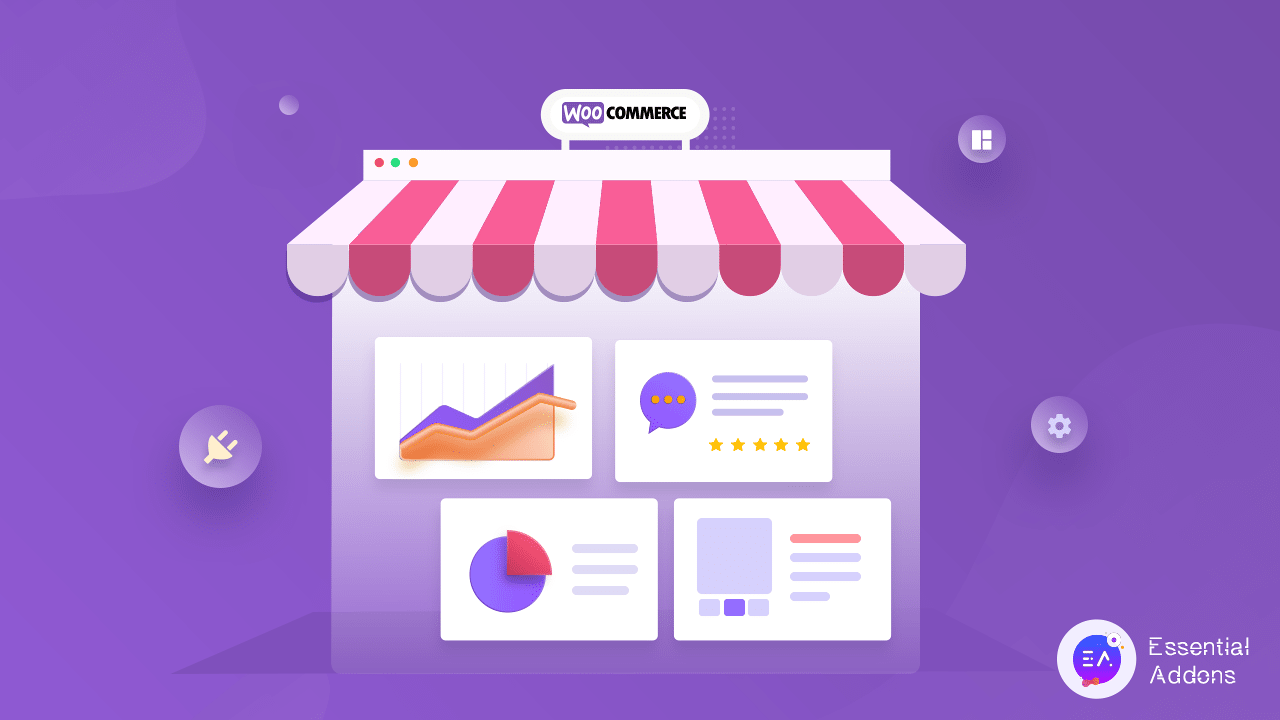 Influencer Marketing Is Getting More Popular
'Word Of Mouth' is one of the oldest marketing trends to promote products and engage more audience. So it is no surprise that influencer marketing is now bigger and better than ever. When it comes to boosting your brand awareness, collaborating with the right influencers who talk to the right audience can help you get the word out about your business. 
Browser Cookies Are Losing Popularity
At the start of the internet, cookies were considered gems in marketing strategies. But the situation is changing in recent times. Google Chrome made the decision to phase out cookies, and other companies like Apple are also following the same move. This is pushing marketers to look at alternatives to cookies. Make sure you are aware of cookie replacements to avoid wasting your paid advertising budget. 
Increased Use Of Programmatic Advertising
Programmatic advertising is your best friend when it comes to marketing trends in 2023. Especially when paid marketing campaigns are part of your strategy. In addition to offering real-time reporting, granular targeting options, fraud protection, and detailed budgeting optimization, this marketing trend has many reasons for it to be taken seriously. 
Popularity Of Short Videos & Live Streamings Remain High
In the coming years, short videos with rapid editing will continue to grow in popularity. TikTok began the trend, which was then adopted by Instagram, and it will continue to gain traction not only with young users. The power of social media cannot be underestimated, especially from a business perspective. It is expected that 2023 will be the year of live streaming wars, with audiences tuning in to streams made by gamers, musicians, and influencers. In order to be unique, marketers should exploit live streams with natural e-commerce integrations. 
10+ Top Emerging Marketing Trends To Promote Products 
It's time to dive into popular marketing strategies. Check out these top marketing trends that will help your business not just survive, but also promote products & engage more audiences.
Market Your Business Using Own Website
It is no longer a secret that websites have become an essential component of every type of business. Developing unique and effective marketing strategies for businesses has never been easier than with websites. So it's high time, you should implement this marketing trend and promote products. 
To build a fully functional website in WordPress, you can count on Elementor website builder. It will offer you drag and drop feature with a live previewing interface, that will help to create websites without any coding experience. To promote products and drive sales, you should create web pages like a landing page, the home page, product page, contact us page, etc.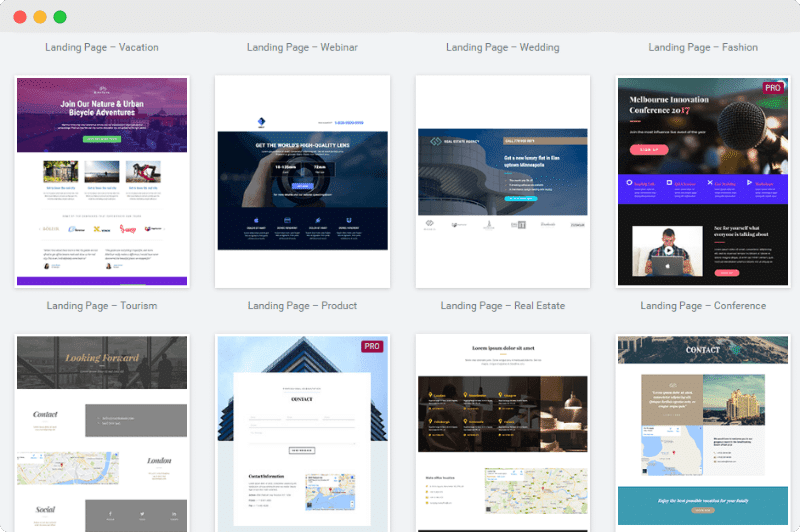 To boost audience engagements, you can include interactive popups, happy customers review teasers, eye-catching call-to-action buttons, and many more. Websites help to promote your product without investing too much money in paid marketing campaigns. 
Start Investing In Inbound Marketing
Due to the recent covid situation, the whole world has gotten on the internet. A few years ago, people couldn't imagine giving a pitch on virtual platforms, promoting products online, or holding virtual fairs and workshops. Moreover, when you are stuck in the same place, it's not also popular to look for new leads physically for your business. 
That's why inbound marketing methodology is now the most practiced marketing trend. All popular brands are now investing in inbound marketing. Moreover, consumers value personalized, relevant product promotions rather than interruptive messages.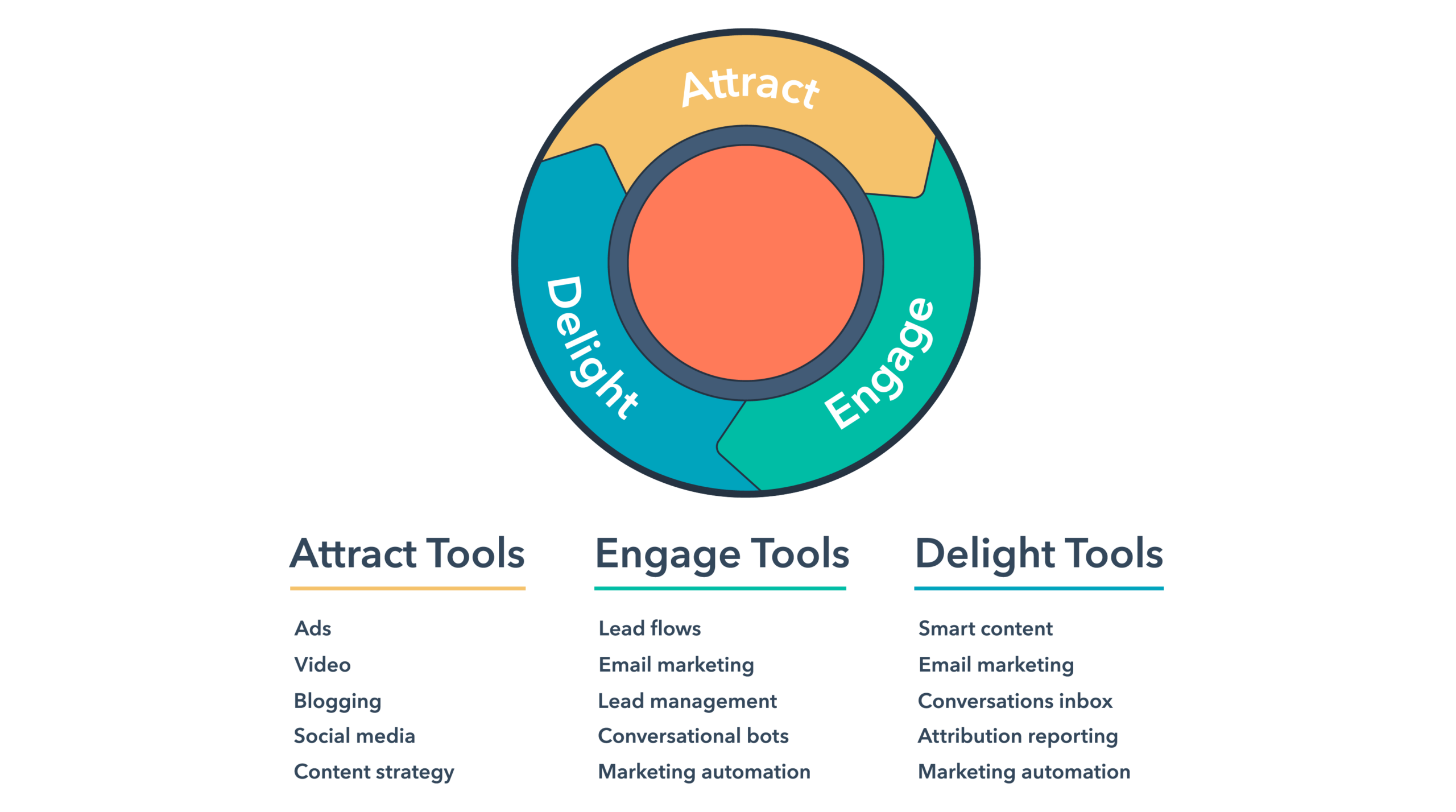 Focus On Video Content To Engage More Audience
With the impending pandemic, the effectiveness and popularity of video marketing have skyrocketed even more. Until recently, video creation was limited due to expensive production costs and resources. It's much easier to access today. As the cost barrier for video has decreased, it has become easier to incorporate video into your marketing strategy. The only thing you need for creating a video is a smartphone, and video editing software, such as Adobe Premiere Pro.
Enhancing Content Experiences
When landing pages are plagued by slow pop-ups, unnecessary advertisements, and cluttered formatting, readers can easily leave the site. As important as your product or service is, you should also consider how it is presented. Customer frustration will make them less likely to browse your website rather than look elsewhere for content if it is difficult to navigate.
In the present time, 'Content is the king of marketing'. Apart from only landing page content, creating blogs, documentation, case studies, tutorials, are what engage more audience and eventually lead to sales conversion. 
Personalized Email Campaigns Still Holding Their Top Place
Email marketing has been a popular marketing strategy since the beginning of online marketing. Emails have been a part of daily life for most of us, so it is one of the best channels to run marketing campaigns and promote products. That's why email marketing remains one of the most prominent methods of marketing products and blogs. 
You can set up your email marketing strategy with MailChimp if you use WordPress. Among the flexible and popular marketing tools, MailChimp would be one of the most popular. Thus, your email list can grow and website traffic can go up.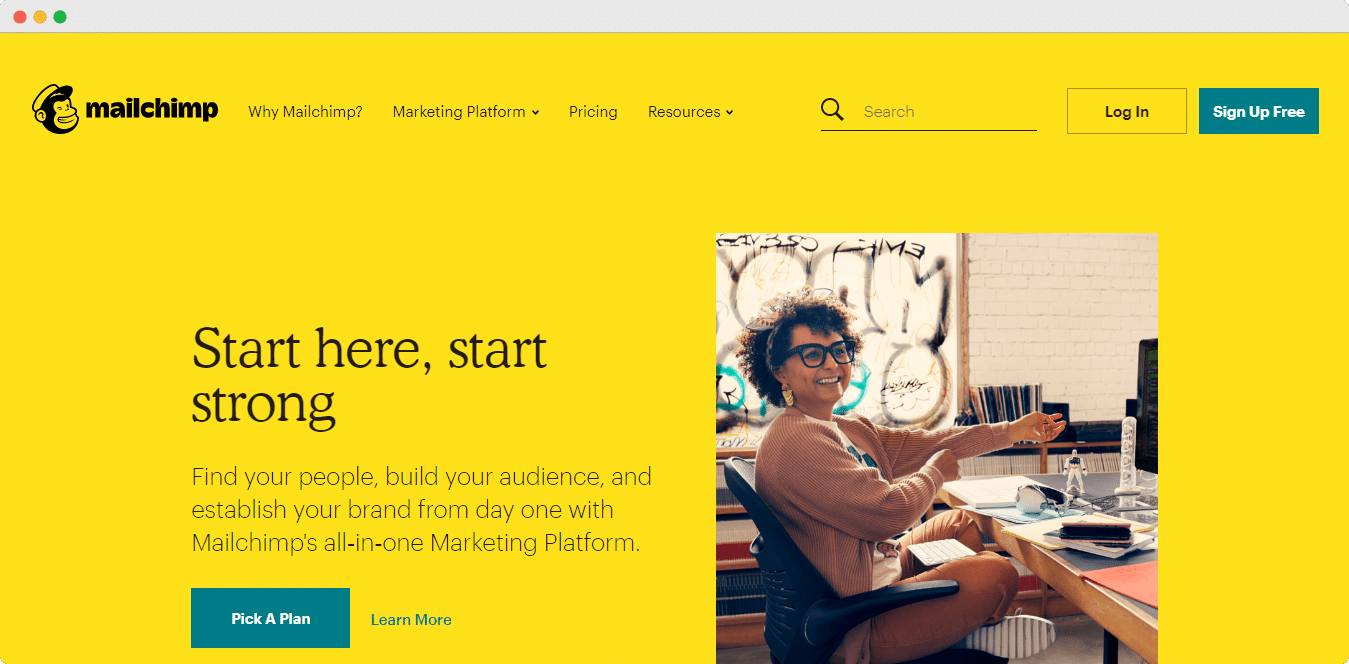 Live Streaming Platforms Are Playing A Great Role
Live streaming was once accessible to people related to the media world. Now with the advanced technology, it has become available to people of all users. Apart from creating websites and running paid marketing promotions, live streaming platforms help users to get a real look at products or services that you are providing. Gamers, musicians, eCommerce owners are getting more of this marketing trend to promote their products. 
Engage More Audience In Site With Chatbots
The trend of automating marketing includes chatbots, which are helping companies have a big edge over their competitors. In the era of globalization, customers no longer wait only for opening and closing hours; they search for another shop immediately if they find any closed. In this case, chatbots make your business available 24/7 to your site visitors and customer leads. Some chatbots are so advanced that they can help you in making appointments and more.  
Prioritize On Collecting Customer Feedback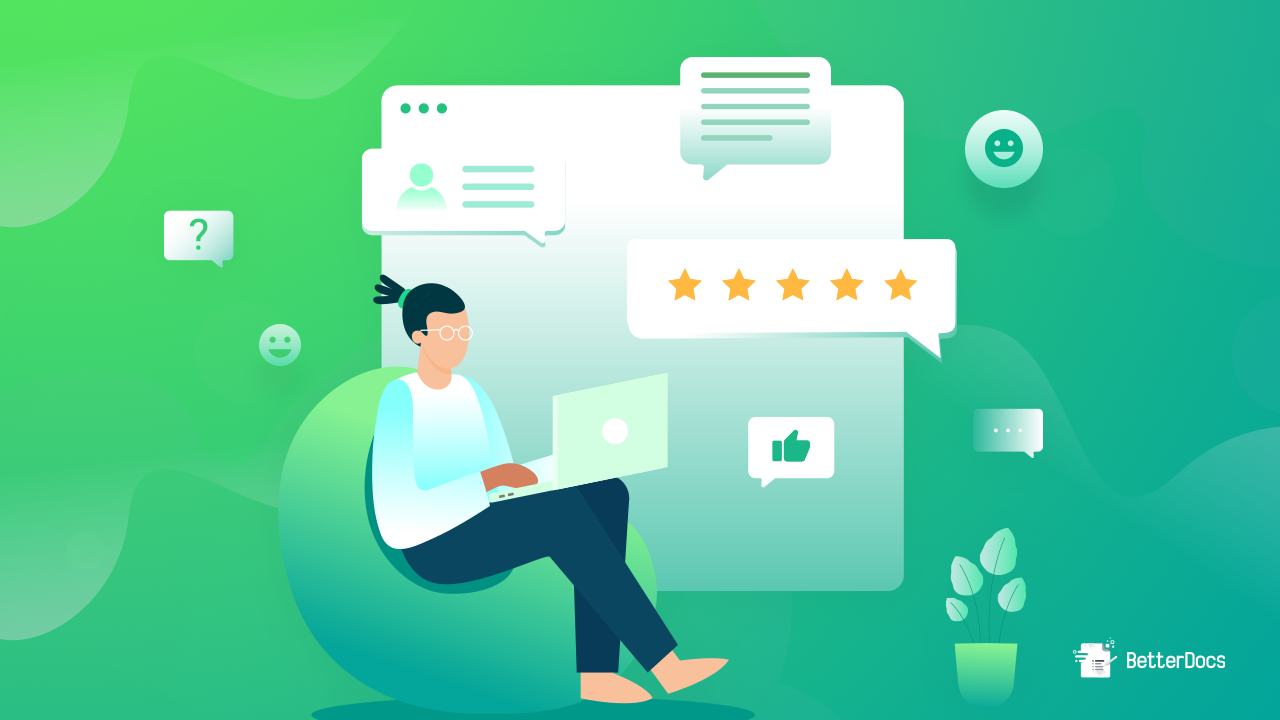 Detailed feedback from customers speaks to the satisfaction or dissatisfaction of a product or service, as well as their overall experience with a company. 
User feedback and reviews are invaluable in any business–you cannot find a more reliable or valuable way to gauge a business's quality than through user feedback. Moreover, customer feedback attracts your potential buyer persona. As customers find other customers' feedback more credible than the company's description or product promotions. All popular brands are now focusing on customer feedback as a marketing trend.  
Get Involved In Influencer Marketing
Another recent marketing trend is promoting products with the help of influencers. Social platforms like Instagram have created a new marketing strategy to promote products and engage more audiences. The fact that influencers are viewed as "normal" people (unlike celebrity-hard-to-reach figures) leads audience members to see them as friends and family and more likely to trust their opinions and recommendations.
Increase User Engagements With Social Proofs
In the 21st century, social proofs have been used widely as a business strategy. It's all about influencing potential customers by other customers' positive or negative opinions or reviews. 93% of online customers read reviews and ratings before buying anything. The average consumer trusts other customers' reviews 12 times more than the product description. All of this data suggests that customers love to purchase anything by reviewing social proofs.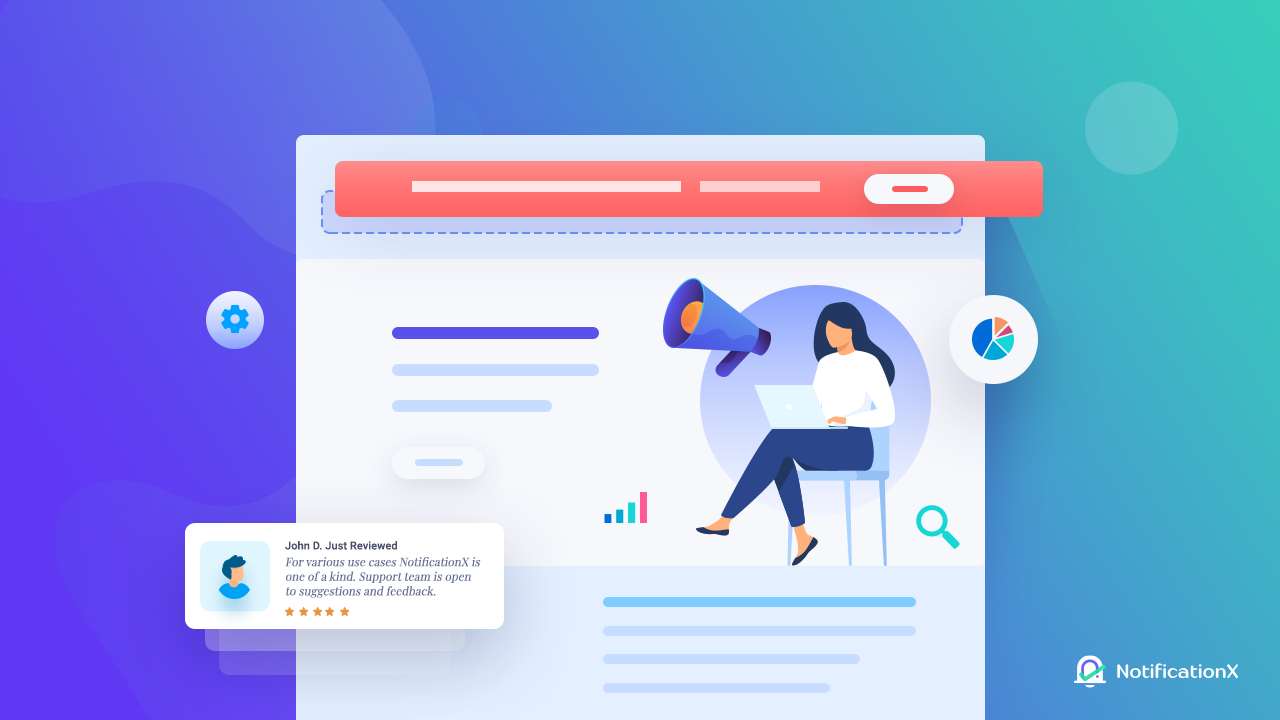 If you want to sustain and involve more audiences in your business, you need to develop a proper marketing plan. Marketing that leverages social proof effectively to boost sales is one of the oldest and most powerful marketing trends in business today. Behavioral psychology dictates that people are attracted to what others are buying. And it's the main practice of social proof to increase your sales. 
Bring Artificial Intelligence (AI) To Your business
Today, artificial intelligence is a part of everyone's daily lives. A song on Spotify, a person on Facebook tagged, or a text message from Siri uses artificial intelligence. AI will become more prevalent (especially among consumers) over time, increasing the demand for businesses and marketers. 
Furthermore, AI can be extremely helpful when making data-driven decisions. You should therefore explore ways you can implement AI into your business's marketing strategies in order to better serve customers and simplify your life.
Provide Data Control Facility For Your Customers
Data privacy is now part of human rights. Every business, no matter if it is a bank, lemonade stand, or software company, relies on data to function properly. Everything from marketing to sales to service depends on it. It's no secret to hackers. As a result, businesses are untrustworthy and consumers are exploited when information is compromised.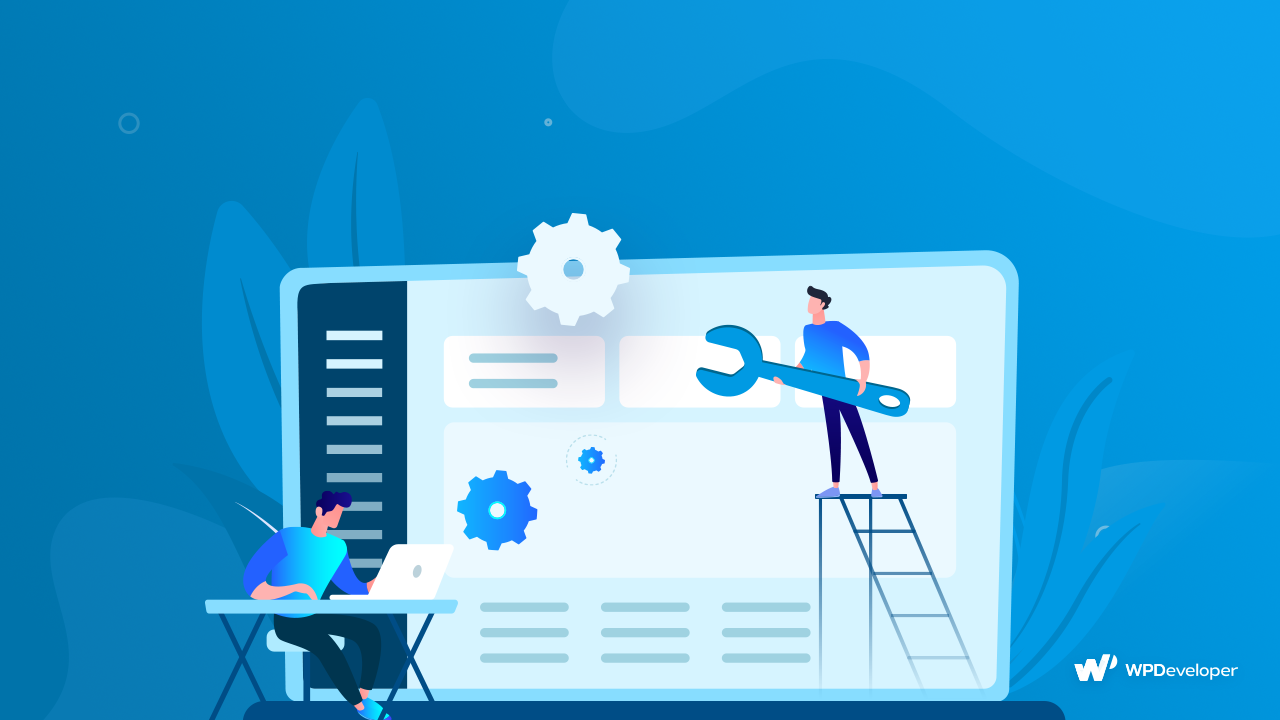 In order to comply with GDPR laws and protect customers' data, organizations must ensure that the data they collect is collected legally and safely. The practice of this marketing trend is helping popular brands to build credibility and engage more audiences.
Become More Active  On Social Media 
It is no secret that social media platforms are controlling a big part of your marketing campaigns. Social networks are more accessible due to internet availability. In a world where businesses are competing for customers, social media is the best way to reach out to them. Here are the most popular social media platforms that are setting new marketing trends. 
Get Involved In Social Networking With Facebook
Facebook is the hub for socializing, marketing, activism, and whatnot! Due to its huge user base, you can run successful marketing campaigns and reach out to niche audiences. Furthermore, Facebook Watch and Facebook Shop have given an online entity to small and middle-sized businesses. Promoting your product on Facebook will make it easier for you to engage with more people. 
Powerful Short Videos On TikTok
In light of the growing popularity of video content creators, TikTok can provide new opportunities to them. Whether it is a contract business or a homemade bakery business, TikTok is gaining more popularity as a medium for product promotion.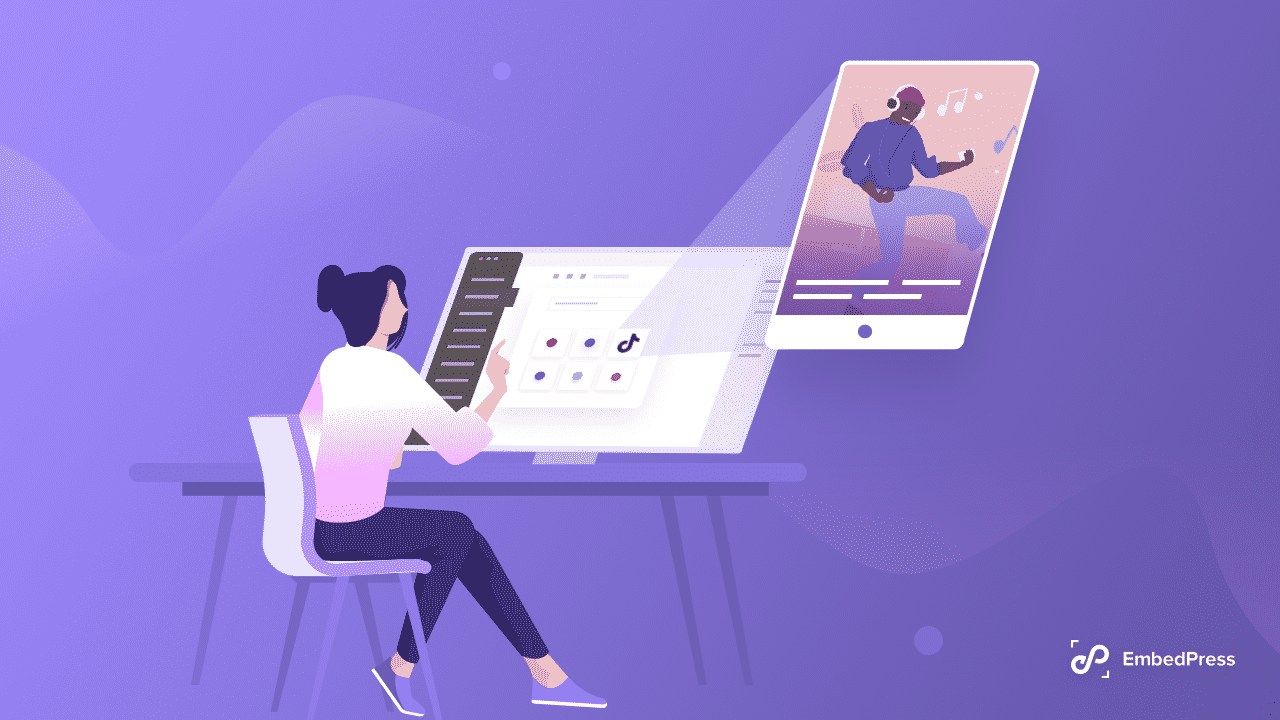 All you have to do is have a TikTok account, from editing to creating with the ready template, you can do all here. In addition, its improved features to directly communicate with followers have made leads generation and sales growth so easy.
Enlight Customers With Insightful YouTube Videos 
YouTube has evolved from being a funny content platform to a promotional marketing tool. Now people not only upload tutorials or insightful videos about their business but also give the opportunity for paid promotion. Also, including tags makes it more suitable for marketing campaigns and engaging more audiences. 
Create Authenticity With LinkedIn
Originally seen as a job-seeking and job-giving social media platform, LinkedIn has now become a status symbol of your business's commitment and authenticity. People are likely to start looking for information about your products or company on Facebook or LinkedIn once they hear about it. Managing marketing campaigns successfully is also made easier thanks to its advanced ads manager. 
Bring Your Content In Trend With Reddit 
Reddit is the social platform that decides which content will be trending at present. Its simple interface and easy process to express reactions about contents help to get users' attention easily. Music industries, eCommerce industries prioritized Reddit's trendings to make changes in your business. 
Create Engagement With Twitter
It is another popular tool for making content trending. The vast use of trending hashtags makes Twitter so popular among marketers to reach niche audiences.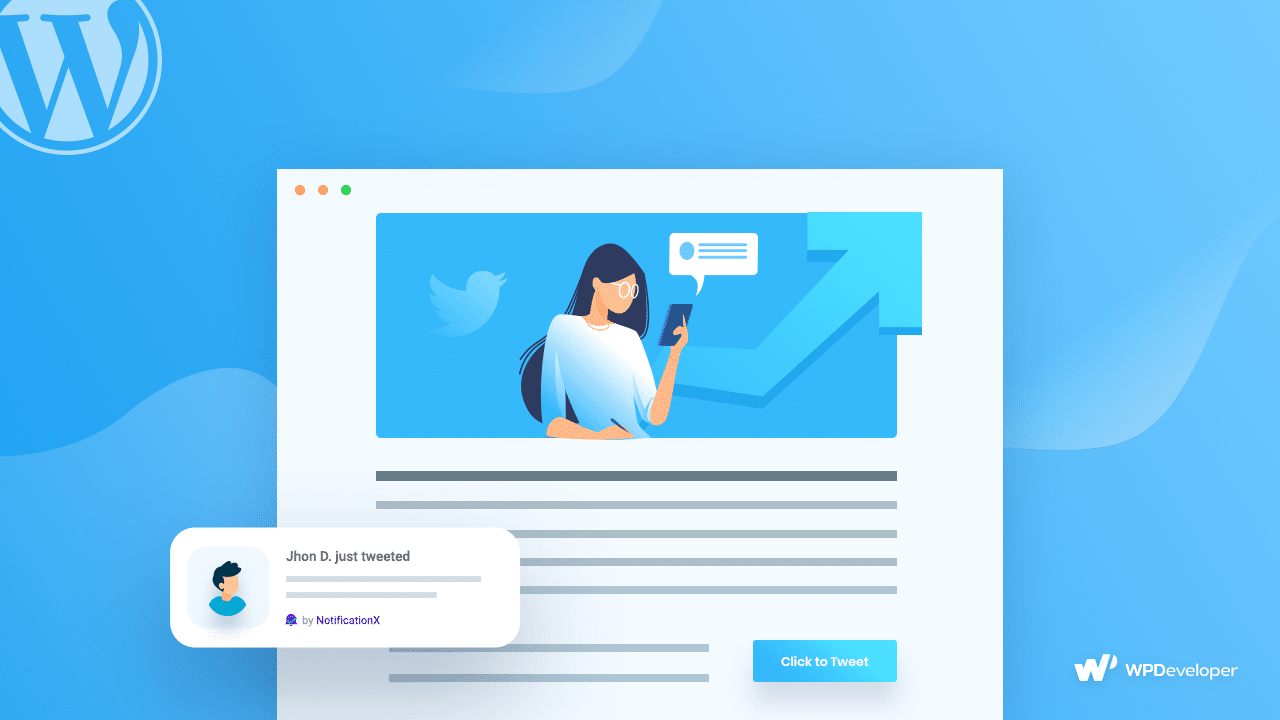 Moreover, the easiest way to share one's own opinion with others makes Twitter more engaging. Service-based business or product-based, Twitter will help you to engage more audiences. 
Become A Brand With Instagram Shots
Influencer marketing has been pioneered by Instagram. The ability to express yourself through daily life images made it popular with people of all ages. Furthermore, promoting products and becoming an influential person helps to promote your product to your neighbor. 
💡 Bonus: Hacks To Stay Current With New Marketing  Strategies & Trends
Above mentioned marketing trends are definitely the popular ones at this time. In addition, they will help you to promote products and engage more audiences. However, as mentioned at the beginning, emerging marketing trends have no end. They will continue to change at their own pace. If you want to keep up with the pace of marketing trends, then follow these hacks below: 
⚡ Run Parallel Marketing Campaigns Along With Split Testing
Running parallel marketing campaigns at the same time is always better than running them sequentially. Unless you do so, you will not be able to gather enough data to predict which are engaging more audiences. Additionally, you'll get a good idea of the latest marketing trends. 
With this in mind, NotificationX can assist you in running numerous marketing campaigns simultaneously. There are many interactive features you can create, including review teasers, download statistics, sales popups, and more.
Are you wondering which marketing campaigns will get your products promoted & engage more audiences? To find it out, split testing is the best option. With the killer WordPress plugin BetterLinks, it is possible to create unique marketing campaigns. BetterLinks will tell you which of your campaigns performs best when you create them and tell BetterLinks about them. Consequently, you can easily determine your future steps by getting a clear understanding of marketing trends.
Get Started With Analytic Tools To Predict Trends
The best way to get an idea about future marketing trends is from analytics tools. You'll be able to anticipate future marketing trends, as well as make decisions based on this insightful data if you have an advanced and interactive analytics tool available. For WordPress users, the analytic plugins are Analitify, Google Analytics, and so on.  
Try To Follow Top Resources About Marketing Strategies
The more you invest in learning the better chance to get a clear idea of how to promote products and engage more audiences. This is often a great time to invest in a course, blogs, and magazines, and in other resources. From these places, you can learn basic ideas about marketing, which will definitely help you in predicting future marketing trends. 
Grow Your Network By Joining Forums & Groups
For staying current in this field, there is no better place to turn than forums, meetups, and online groups. From these places, you can get the latest news about marketing trends as well as discuss with experts easily. You can find groups on Facebook, LinkedIn, and in other places focused on the subject of digital marketing or commerce, or more specific topics such as social media. Whenever you post or converse, remember to be specific. The more specific you are, the more relevant your thread will be.
Keep An Eye On Social Media Trending
Social media platforms made it easier to keep track of the latest trends. Almost all popular social media platforms have a feature to showcase the latest trends. Browsing those places, you can get a clear idea about future predictions and the latest marketing trends at the same time. Moreover, the use of hashtags made it easier to follow up-to-date marketing trends.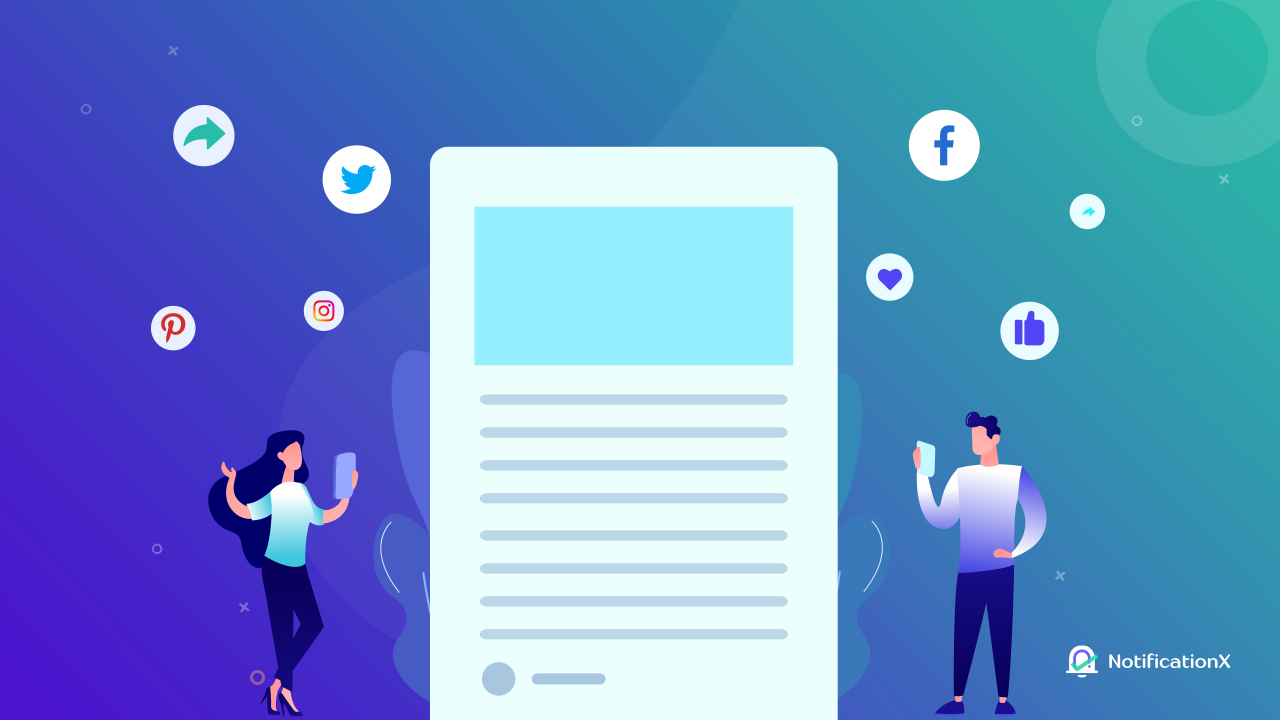 🚀 Promote Products With Powerful Marketing Campaigns 
No matter how much knowledge you gather about marketing trends, if you can't implement them, then you won't be able to successfully market your business. Moreover, need not worry if your current marketing campaigns and advertisements do not align with these trends. 
Bookmark this blog and gradually weave these changes into your marketing efforts and ensure that all of your activities are legal and compliant. As long as you keep your finger on the pulse of current marketing trends, and you remain open to change, your business will definitely not fall behind.
Eagerly waiting to hear about your thoughts. You can easily share your thoughts via comments or by joining our Facebook community. Also, subscribe to our blog if you don't want to miss our latest blogs, tutorials, insights, and all.