When thinking about digital marketing channels, what comes to your mind first? Undoubtedly, your first priority should be to use the marketing solution that allows you to reach the maximum number of potential customers. And while channels like Facebook, YouTube, emails, and others are currently dominating the industry, WhatsApp marketing has a tremendous possibility of becoming a major, popular marketing channel soon.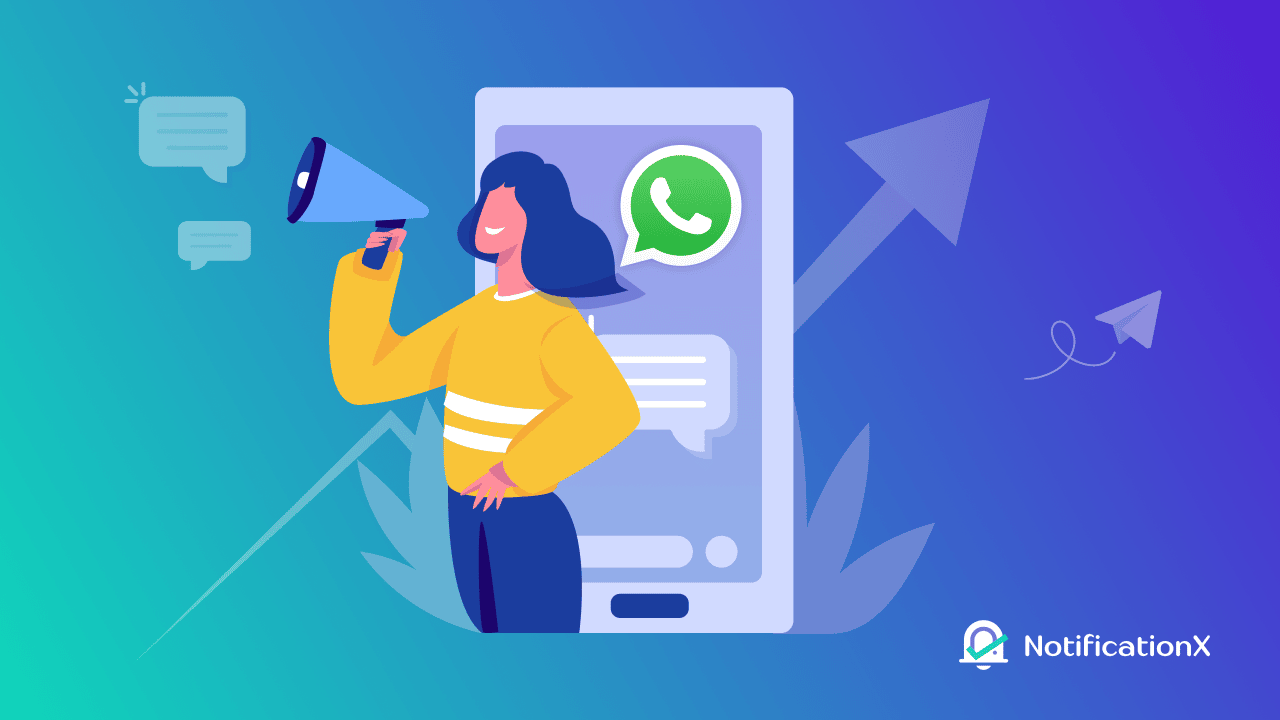 So, do you want to know how you can easily leverage all the features and facilities of WhatsApp marketing to reach more audiences and skyrocket website traffic? Then, dive right into the main part of our blog to find out more.
📢 A Walkthrough On The Basics Of WhatsApp Marketing
In the simplest words, WhatsApp marketing is the process of promoting your business or website through the instant messaging and voice-over-IP app 'WhatsApp', owned by the American company Meta Platforms. Any marketing activities you do with this free app can be called WhatsApp marketing. Nowadays, more than 2 billion people from different parts of the world use this messaging app for communication.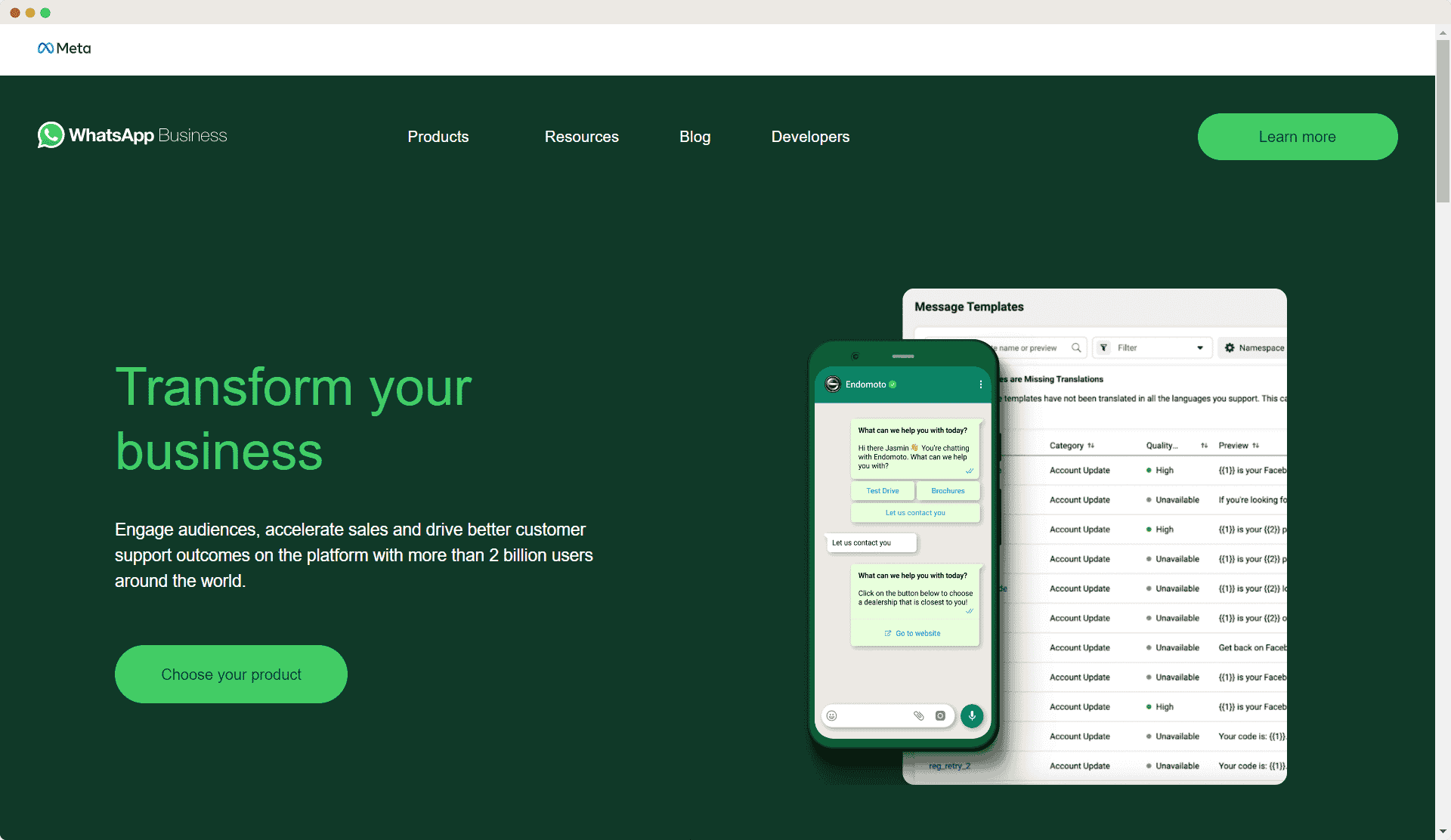 Surprisingly, WhatsApp messages have 99% open rates, and 80% of the messages are viewed within just 5 minutes after they are sent. So, it can be a major and sure-win marketing channel for your business and can easily increase your company's conversion rates. 
To get into further depth, this instant messaging app has two different types of accounts for business owners to help them with all their marketing needs. While you can use the WhatsApp Business API for medium to large businesses, if you have a small but growing business, you can use the WhatsApp Business App. Each of these types has different permission for use for marketing purposes to help you strategize your marketing tactics according to all your needs. 
Now, let's have a look at the WhatsApp features that you can use for promoting your business below:
⭐ WhatsApp Business Messaging:
With the business messaging features from WhatsApp, you can easily communicate with your customers without any delay. It even has exclusive features for creating ready message templates that will help you quickly reply to your customers when needed. 
Besides, with personalization, sending automated greeting messages and away messages when you are available to your customers is super easy with WhatsApp. So, this feature could help your business to maintain excellent communication with your customers and improve your branding.
⭐ WhatsApp Business Broadcasts:
WhatsApp has added another amazing feature, 'WhatsApp Business Broadcasts', to easily share promotional messages to your customers. You can easily share engaging, non-transactional messages with your clients and inform them about anything – the latest news, updates, sales offers, and more. In this way, promoting your business, confirming bookings, sending reminders, etc. to your customers will be super easy now.
⭐ WhatsApp Shopping Features:
This instant messaging app recently launched shopping features for the business to directly run a business and organization within WhatsApp. It comes with Catalog & Cart features, to sell and buy products easily. So, you can use this feature to increase sales for your business without having any eCommerce website. Though, this feature is not very rich, as a small business it can be handy for sure.
⭐ WhatsApp Pay: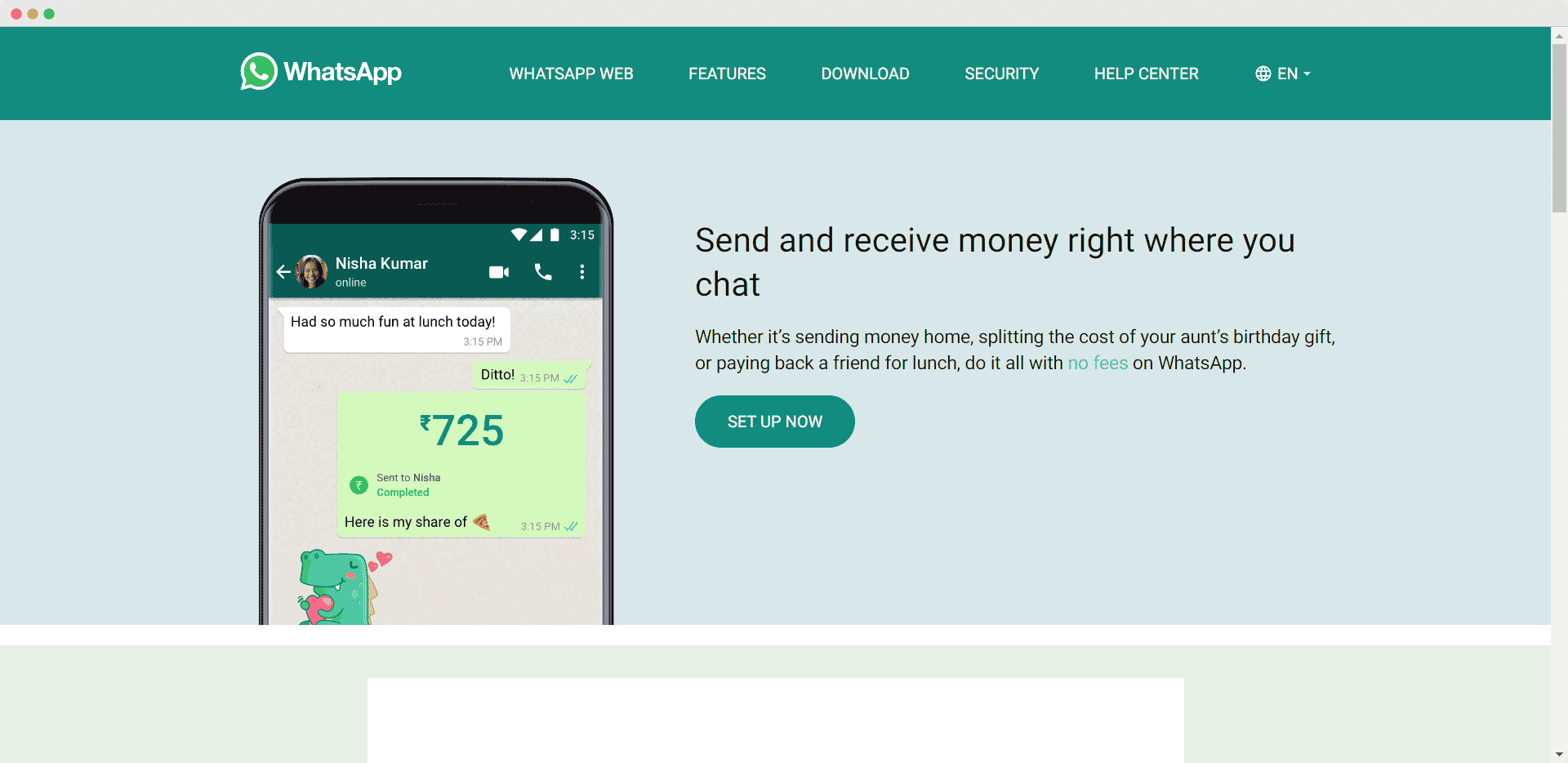 As WhatsApp added the shopping features for its users, a direct payment method was needed to complete the transactions. Therefore, after years of testing and evaluations, they have launched WhatsApp Pay which is powered by Facebook Pay. Using this feature you can easily buy and sell products directly from WhatsApp. So, if you have a small business this feature could be extremely helpful for you for transactions. 
💡 How You Can Get Benefited From WhatsApp Marketing Strategy
Marketing through WhatsApp can offer a number of benefits for your business. Using this marketing channel, you can easily enhance your branding strategy and get more results. Now, let's have a look at the advantages of using WhatsApp for marketing below.
🕸️ Build Profound Relationships With Customers
According to a survey conducted by Facebook, 55% of customers prefer messaging a business instead of emailing. It is a lot easier for them to communicate using a messaging app than email. As the WhatsApp messaging app is specially used for personal communication most often, a marketer can easily use the benefits from it. So, as a marketer, you can easily build a keen relationship with your customers and promote your business easily.
📈 Higher Conversion Rate For Your Business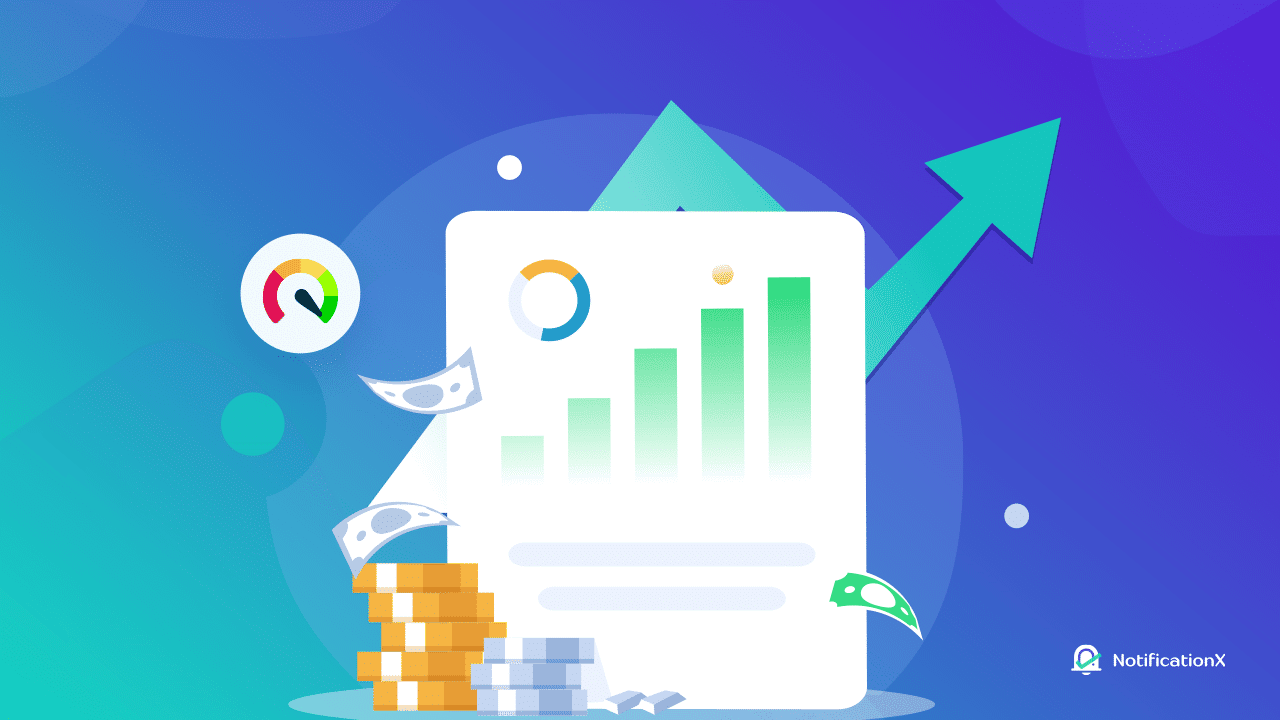 No matter which marketing channel you use, a high sales conversion rate is crucial to maximizing your profit. Also, you need to optimize your conversion rate to get the best return on your investment. According to a study, after contact establishment, you can easily increase the chance of conversion rate by 112.6% through text messaging. Therefore, the WhatsApp marketing strategy can be your ultimate solution to boost your conversion rate.
💸 Take Advantage Of Low Cost Of Marketing
Cost minimization is very important for businesses, especially if it is small and rising. So, if you are looking for a low-cost marketing channel, WhatsApp can be a handy channel for you. Among the other marketing channels, if you use WhatsApp for marketing, it won't cost you much to reach your potential customers. With little investment, you can connect with more than 2 billion active WhatsApp users and achieve your marketing goals.
📊 Skyrocket Your Sales In A Short Period
With the instant messaging app, WhatsApp, you can simply increase the number of sales by adding your contact on your website. According to a case study, adding WhatsApp contact on your website can increase your sales by 27%. Besides, as you can establish direct relationships with your customers through personal messaging, you can easily build trust resulting in more sales for your business.
📢 Get Started With WhatsApp Marketing For Your Business
WhatsApp marketing may not be a popular marketing channel yet, however, for small businesses it can be a major channel for reaching customers. You can build a keen relationship with your customers and enhance your credibility with them through personal messaging. With so many advantages that marketing through WhatsApp offers, we think this is the high time to take WhatsApp marketing seriously for your business.
What are your thoughts on WhatsApp marketing? Let us know on our Facebook Community. And if you want to read more useful blogs, guides, updates, and more, you can subscribe to our blog.