Launching an eCommerce business might look easy, but promoting your products and establishing a customer base requires solid marketing. To help you with that, the six Cs of eCommerce can play a vital role in increasing sales by establishing a proper marketing channel.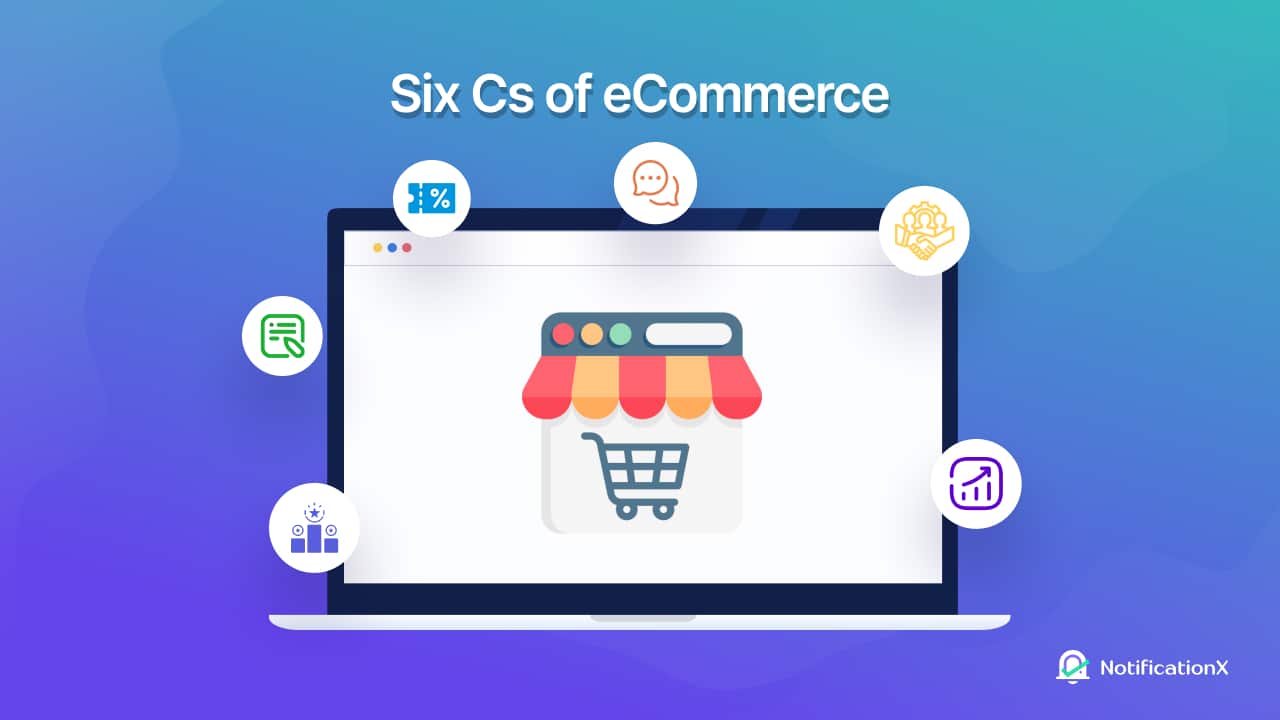 Successful eCommerce businesses use omnichannel marketing strategies that best serve their business model according to the values, stakeholders, products, teams, and consumers. If you are new and seeking growth, you need trending platforms like Google, Facebook, and email marketing. But these Cs of marketing will help you stay ahead of competitors.
💡 Why Do You Need Six Cs Of eCommerce? Definition And Importance
The Cs of eCommerce marketing is a situation analysis approach that can assist you in determining your online business's benefits and drawbacks. This contains six terms and helps develop a successful marketing plan that matches your company structure.
Six Cs of eCommerce typically include:
🎯 Content
🎯 Communication
🎯 Coupons
🎯 Convenience
🎯 Collaborations
🎯 Competition
Together with other commonly used business tools such as the SWOT analysis, the six Cs of eCommerce serve as a technique for helping online business owners make choices and implement practical marketing plans.
On the other hand, for different e-commerce platforms, you might adopt different approaches. For example, most small and medium-sized businesses usually take the 5 Cs of marketing plans for digital marketing strategies. It's a widely popular approach consisting of Company, Collaborators, Customers, Competitors, and Context.
Additionally, depending on your eCommerce shop's product volume and business type, you might take 4 Cs of marketing strategies or 3 Cs of marketing approaches, keeping the key elements constant: Company, Customers, and Competition.
Let's take a short look at how six eCommerce Cs can be important to your business:
🌟 A company's inner health can be assessed using the six Cs of eCommerce marketing analysis. After that, thoroughly analyzing how well the business is doing in its primary operations is much less hassle.
🌟 You can quickly identify your eCommerce business's strengths, weaknesses, opportunities, and threats using the standard three or four Cs of marketing analysis.
🌟 Making good selections requires a firm knowledge of the six Cs of eCommerce and the discipline to put them into practice.
📈 How Can You Increase Sales Using The Six Cs Of eCommerce?
When it comes to reaching business objectives through marketing policies, there is no alternative for understanding different areas of your company, from content to competitors.
A six Cs of eCommerce study will provide an in-depth look at the essential elements impacting your company. As a result, you fully understand your company's core drivers and can give insight into their function and relationship.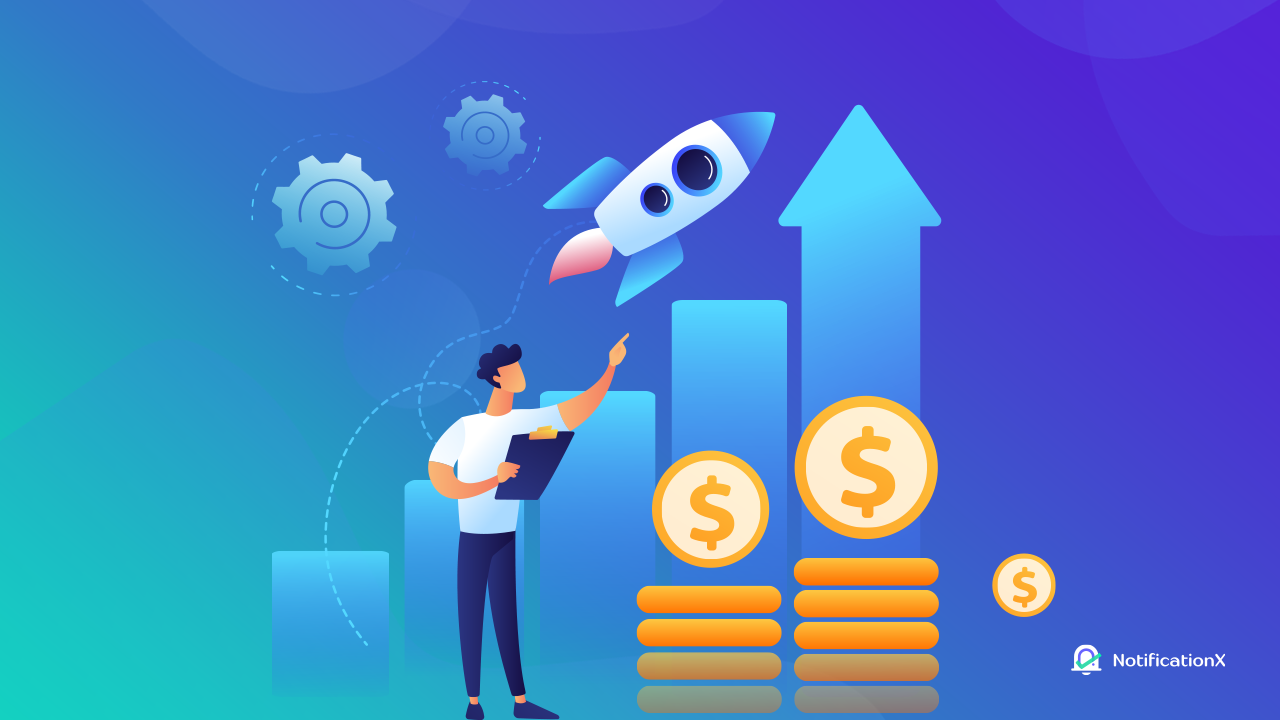 Then, you can make smart decisions about your marketing strategies, such as reaching your target audience through multiple marketing channels (such as influencer marketing) or surpassing your competitors.
Now, let's discuss how you can increase your eCommerce sales using the six Cs of marketing.
🎉 Keep Content Unique, Turn Visitors Into Customers
"Content is King," as the saying goes. And it's reasonable to think that marketing and content go alongside one another everywhere—whether it's a picture, video, article, graphics, banners, headlines, or anything else. Marketing generates the need, and content fills it.
Investing in quality content is always a smart idea. Make sure your content is unique, readable, and clear. Additionally, you must keep your content updated with new information about your products and services to grow constantly.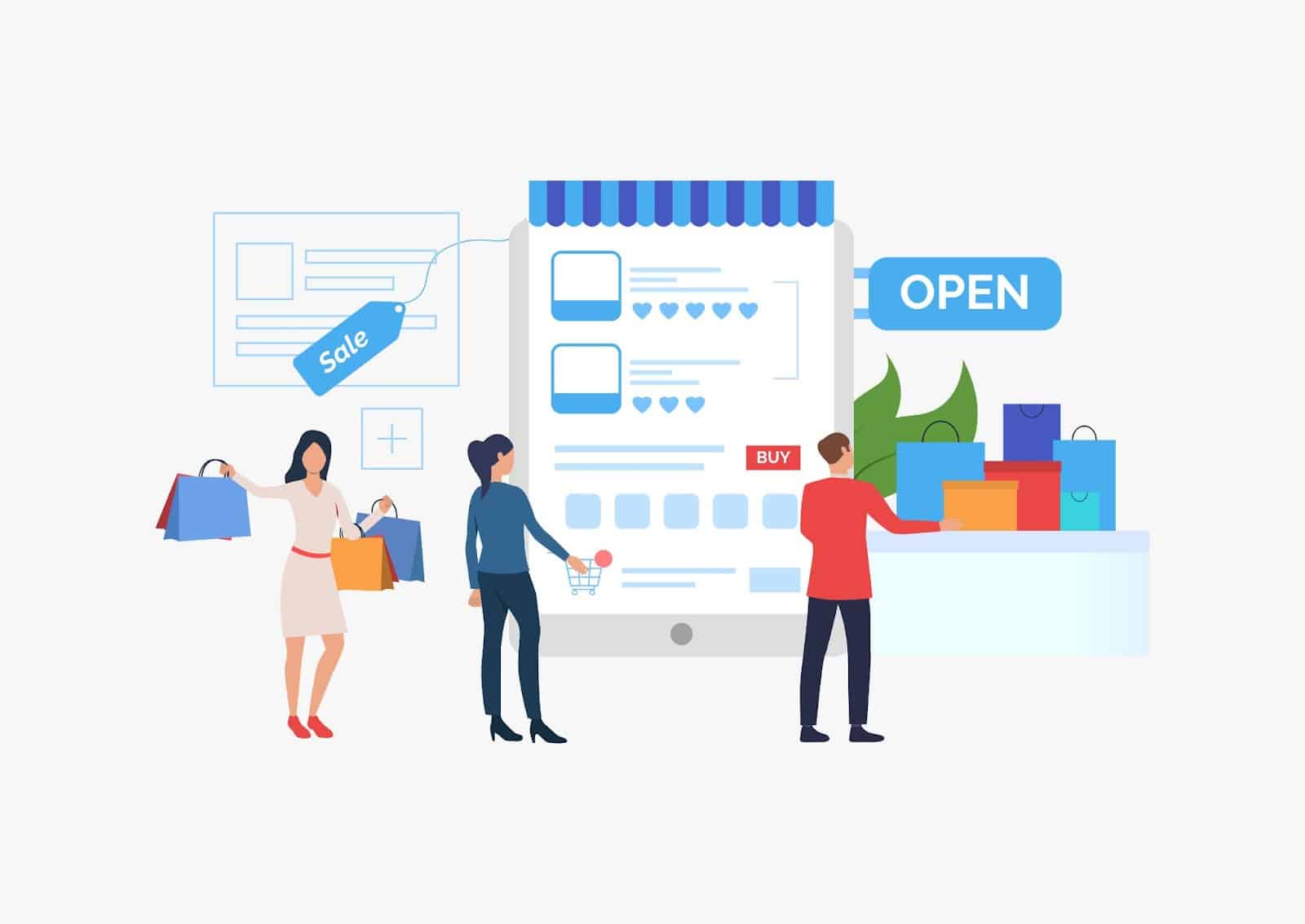 As a small business owner, you can utilize media and written content to boost the popularity of your product. A creative essay writer can assist you in selecting the right phrases to connect with your audience.
As content is one of the six Cs of eCommerce to help your business grow, your content needs to be precise and meaningful. Here's what to consider when making content:
👉 Your target audience's needs
👉 Relevant to your brand tone
👉 Informative content of multiple lengths
👉 Visual Representation with images and graphs
👉 Increase blog engagement
👉 Effective SEO optimization
👉 Competitor analysis to surpass them
👉 Focus on popular and top products
👉 Email marketing for more engagement
🤝 Build Effective Communication Means
Communication is the foundation for every purchase or customer relationship building in an online store. Success depends on your ability to keep in touch with your visitors from the moment they click on your link until they make a purchase. As such, it is one of the six Cs of eCommerce marketing pillars for successful online promotion.
As online stores operate 24/7, customers expect to reach a customer representative anytime with queries. Live chat and prompt responses to support tickets increase customer satisfaction and encourage repeat visits.
Online customer service requires clear, concise communication. Your most frequent contact methods are emails, live chat, a knowledge base, and phone calls. So, you need to build effective communication through these means, and your level of care leads to a purchase.
How to build effective communication in your eCommerce business:
👉 Your customer communications should be personal. Protect their privacy. However, to boost customers' confidence, you can share positive comments from satisfied customers.
👉 Your customers are the most important investment. When they are on a query, respect their time. Never disconnect calls/chats in the middle of a conversation.
👉 Use tools like chatbots and sms apps to stay connected and give instant replies.
👉 Build social media platforms and groups, so the consumers can engage with themselves and grow a community.
🏷️ Provide Coupons For Commercial Benefits
Coupons are vouchers provided to consumers to get discounts on their purchases from a certain shop. Like any promotional tool, coupons significantly influence your company and are one of the six Cs of eCommerce.
Coupons increase sales and help you to get new clients. Moreover, it affects the buying cycle, increases conversion rates, decreases abandoned carts, and benefits brand loyalty.
Here are some coupon marketing strategies to increase your eCommerce sales:
👉 Increase sales of slow-moving products.
👉 Motivate your clients to spend more money.
👉 Plan out your coupon deal kinds and offers.
👉 Take advantage of limited-time specials.
👉 Employ a variety of distribution outlets.
👉 Increase the effectiveness of your discount referral campaign.
👉 Target holidays and seasonal purchases.
🤹 Provide Customer Convenience
Convenience is a major reason why online purchasing has grown in recent years. This is why it is one of the key components of the six Cs of eCommerce.
Shopping online provides the ease of buying products when and when convenient for you, using a payment method of your choosing, and having your item delivered conveniently.
eCommerce allows a person to complete their shopping within a few clicks. But it's not enough until your products/services are easily accessible to the consumers and delivered to their doorstep smoothly.
You have to study your audiences' needs to seek any gap, from the landing page to the checkout page, that lets your consumers ignore your products and increase bounce rates. Your ultimate goal is to simplify the whole buying process.
Here's how to achieve the ultimate convenience of eCommerce to increase sales:
👉 Make your product page simple with multiple choices of product sizes and colors. You can use a simple eCommerce template pack from hundreds if you are using WooCommerce.
👉 Optimize your pages to be equally responsive on multiple devices like PCs, mobile, and tablets.
👉 Optimize the checkout page, so customers can quickly move to the payment methods. Make the adding to the cart button simple.
👉 Provide multiple payment options, including the cash-on-delivery method.
👉 Avoid using multiple popups and ads. It irritates the customers.
👉 Make the return and refund options simple and quick.
🤝 Collaborations Help Get New Audiences
When doing business online, collaborations from influencing people are the latest trend. People nowadays mostly live on social media full of famous people and follow their lifestyles.
So, influencer marketing is helpful for businesses trying to expand their customer base through online channels like blogs and social media. So, it's another vital element of the six Cs of eCommerce.
Very simply, influencer marketing is the process of gaining popularity for your company via the promotion of an individual who already has a sizable following and audience. Brand awareness campaigns are a popular tool for influential people to use when trying to spread the word about your business.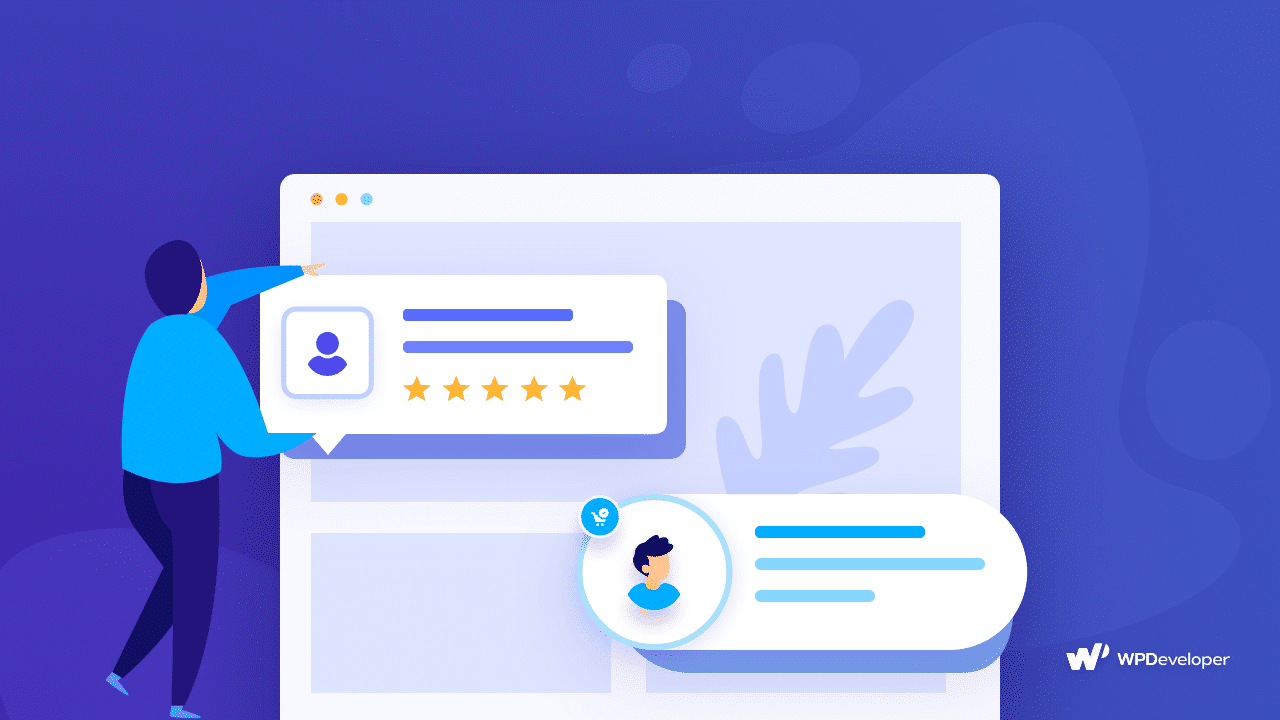 While developing an effective influencer marketing strategy requires significant effort, the payoff, in the long run, will more than justify the initial investment. Plus, you should look for quality personalities over gathering a lot of individuals.
Here's what to look for when you're seeking collaborations for eCommerce marketing:
👉 List influencers according to your need. For beauty products, choose celebrities with clean skin. On the other hand, you could choose famous fitness models for a gym business.
👉 Check the influencers' engagement with the audience. To do so, read comments and check likes on their social platforms.
👉 Check the blogs they are mentioned in and their values in them.
👉 Calculate Return On Investment (ROI) hypothetically before cracking any deal with that person.
👉After signing a deal, wait for the results and discover where you need improvements.
💡 Take Advantage Of The Competition
Competition should be handled seriously at every stage of company development, from conducting a SWOT analysis to evaluating market saturation. This is why it's one of the six Cs of eCommerce.
As a company owner, you should be mindful of the risks your competitors pose. At the same time, it offers a great opportunity to beat the competition, knowing what they already have.
Knowing your competitors well and out—their market share, strengths, weaknesses, and customer-gathering strategies—is essential for standing out from the crowd.
Use what you've learned about your competitors to improve your products, including pricing, service, after-sale care, discounts, and more. You should also try to find niches that your contenders haven't explored.
Here's what you can do to stay competitive in eCommerce and increase your sales:
👉 Take the time to learn about the potential size of your market.
👉 Check the online and offline expansion of your competitors.
👉 See how your competitors are promoting their products.
👉 Analyze their technological capabilities.
👉 Find out what other companies are pricing and offers.
👉 Make yourself a client of your competitors.
📣 FOMO eCommerce Marketing: How Can You Increase Sales With It?
It's difficult to imagine you wouldn't buy anything merely because someone else did. Consumers want to see what other people purchase. Only following the six Cs of eCommerce might not be enough.
Global marketers use FOMO marketing to increase sales. This method can potentially boost website traffic and turn visitors into repeat customers.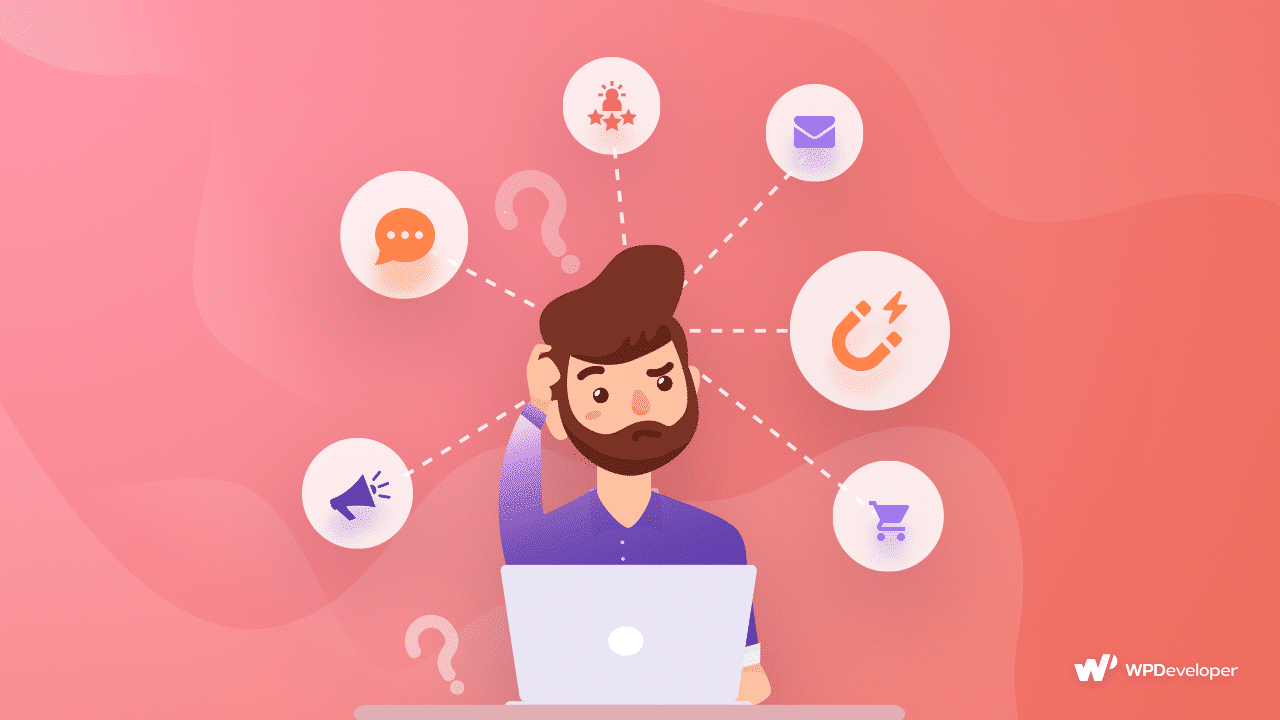 FOMO (Fear of Missing Out) is a popular marketing strategy nowadays. This FOMO marketing method may assist business owners in swiftly increasing sales. How does FOMO work? Well, let's see.
🔔 Draws Attention to Your Limited Stock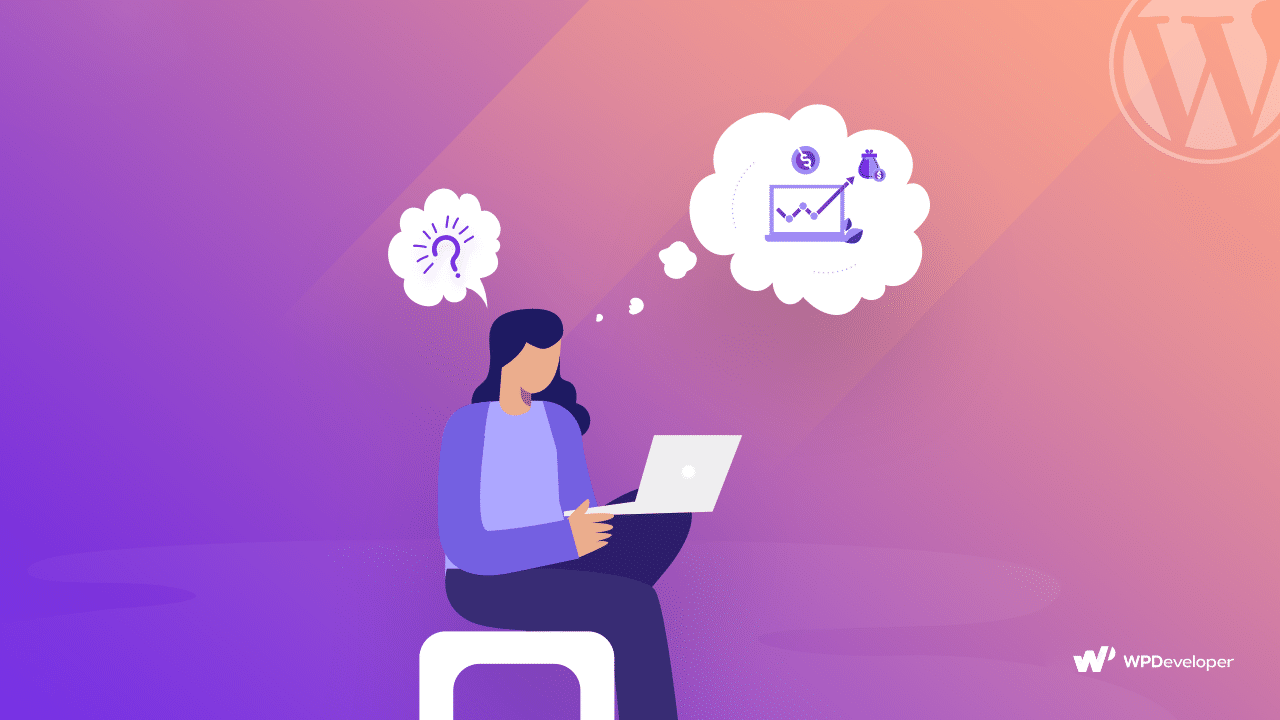 Showing a product's limited supply is a terrific strategy to attract buyers and boost conversions. Most FOMO marketers do this. Consumers will know which things are selling out quickly, which are in demand, and how much time is left to buy your popular product. Through this FOMO strategy, they will often be urged to buy your products quickly.
🔔 Shows Coupons/Sales Offers With Countdown
Customers are pushed to act on time-limited deals. This special deal works whether you view it on the top bar or opt-in notification alert. So, use a countdown timer to emphasize special, limited-time offers. These limited-time deals on every page of your website may encourage people to buy.
🔔 Offers Convincing Emails
When you create email subject lines that make people click and read, you must compose them to engage readers quickly. This way, you will get more customers from the email marketing campaigns.
🔔 Displays Pop-Up Messages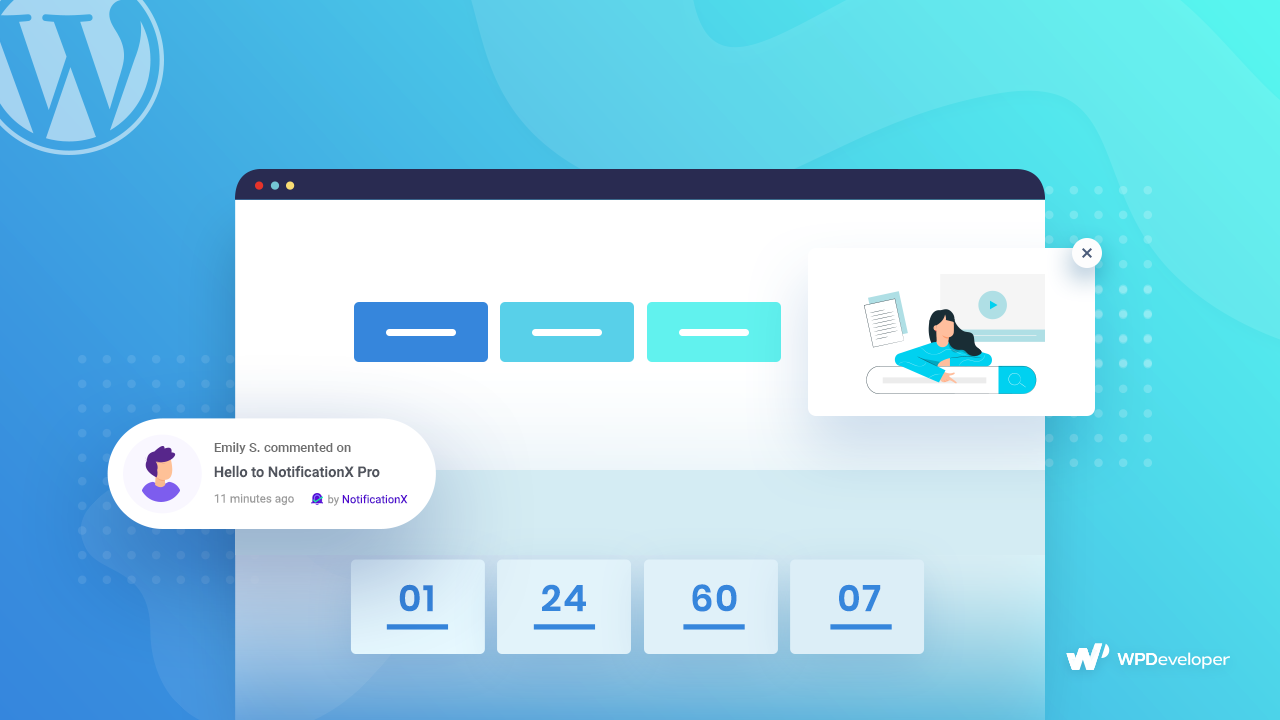 A popup alert window on your website that shows any Social Proof notice immediately informs website visitors about the most recent purchases made by your loyal clients. You may also send out sales announcement notifications.
📢 What FOMO Tool Can Boost Your eCommerce Business?
Along with following the six Cs of eCommerce approaches, you now know that you can use FOMO to increase sales. So how can you get started with this powerful marketing strategy? NotificationX is an easy workaround for this. This is an effective FOMO and social-proof solution for WordPress websites.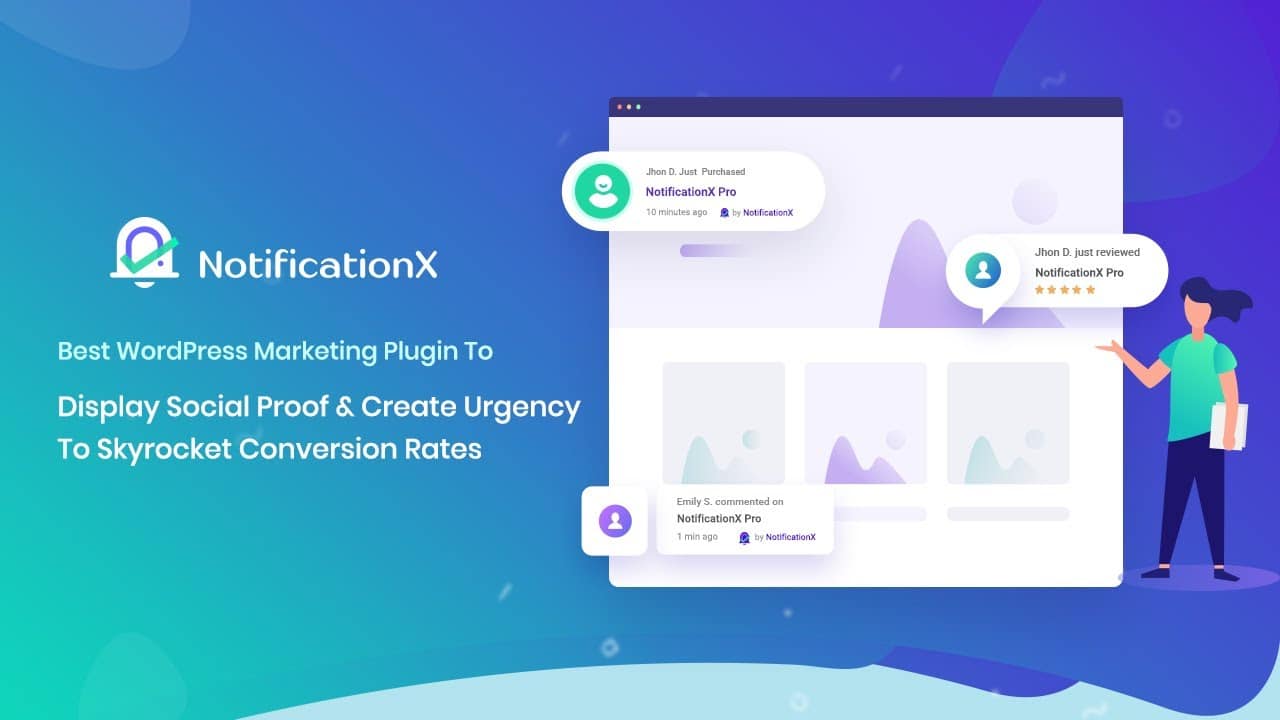 With the help of NotificationX, you can make prospective customers miss out on deals, reviews, ratings, comments, email subscriptions, and more with attention-grabbing popups.
It lets you:
👉 Display notifications from online storefronts like WooCommerce, Freemius, Easy Digital Downloads, and more.
👉 Make review teasers or pop-ups and display them on your site to encourage more reviews.
👉 Display promotions in pop-up opt-in boxes.
👉Track your site's popularity using Google Analytics.
🚀 Skyrocket Your Sales With the Six Cs Of eCommerce And FOMO Marketing
So, we have discussed how you can increase your eCommerce sales using the six Cs of eCommerce approaches. If you are a small business owner, you might do the job using the other 4 Cs of marketing or 5 Cs of marketing, where the main goal is to attract potential customers and increase sales.
However, for today's competitive marketing, using a FOMO marketing approach could be the best solution, along with the six Cs of eCommerce marketing for your business. For that, NotificationX could be your ultimate pick.
If you have found this blog helpful, feel free to share your opinion and feedback on how you would agree or disagree with our Facebook community. You can also subscribe to our blogs for valuable tutorials, guides, knowledge, tips, and the latest WordPress updates.