The greatest way to ensure maximum conversions for eCommerce businesses is to provide the best user experience across all possible touchpoints and channels. This is precisely where omnichannel marketing comes into play. But what is this marketing strategy, and why is it necessary for eCommerce success in this age of advancing technologies? We have the answers to all your questions; keep reading the detailed guide below to find out more.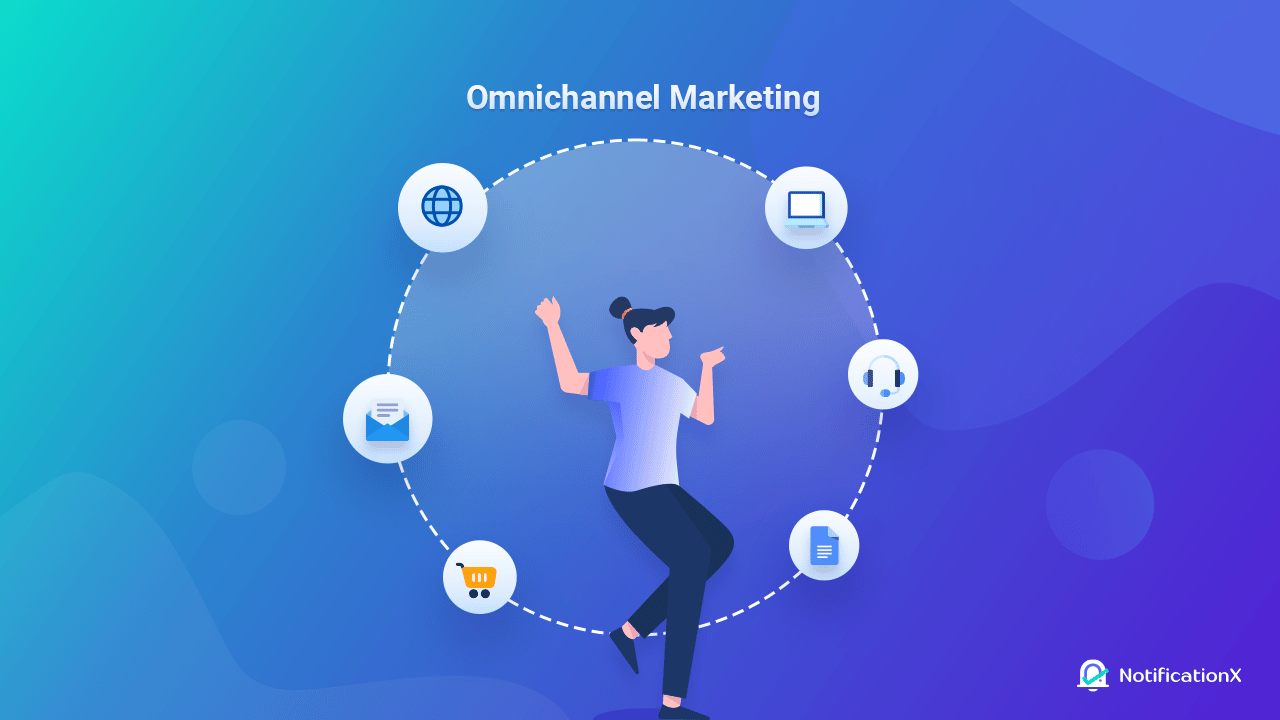 What Is Omnichannel Marketing: Advanced Cross-Channel Strategy
Many eCommerce business owners believe "omnichannel marketing" is a term that refers to the use of multiple channels of marketing to reach customers. But in reality, it is much more than just that. And with this guide, we have the detailed meaning of the marketing strategy simplified to help you understand it without hassle.
So, exactly what is omnichannel marketing? It is a cross-channel strategy that provides customers with a seamless and integrated shopping experience from the first touchpoint to the very last. And when we say "touchpoints," we mean every possible point-of-sale or channel in a customer's lifecycle or journey, including both physical and digital media.  
"Where possible, we always advise clients to adopt an omnichannel approach to marketing and sales. This is because according to studies, shoppers who buy from in-store and online have a 30% higher lifetime value than those that just shop with one channel," says Donald Chan, founder of IMPACT, a digital marketing agency in Singapore.
This seamless, integrated experience requires all your systems, platforms, and channels to be integrated with each other to create a unified voice for your brand or business. Moreso, when using this strategy, effective automation must be used across all of these platforms to collect and transfer consistent data throughout all marketing touchpoints. Therefore, regardless of where customers or prospects come across your brand, they will encounter the same content or information on every platform.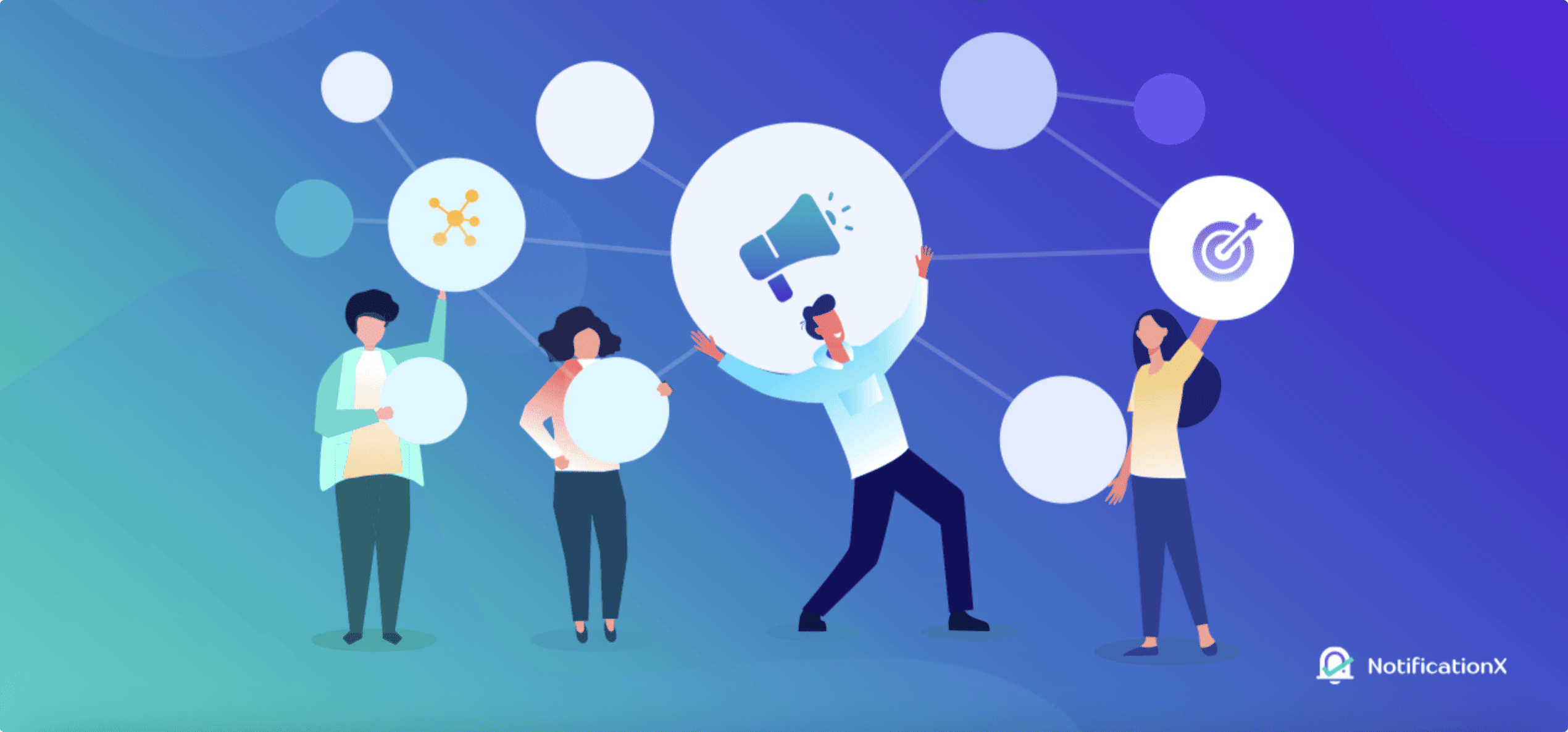 The foundation of omnichannel marketing strategies is that the underlying data gets updated automatically, allowing your communication or content to adapt across all channels instantly. Additionally, as mentioned earlier, this marketing approach's primary goal is to enhance seamlessness in a user's shopping experience – meaning all marketing content should be relevant and consistent to every prospective customer as they come.
Let us look at an example for a clearer understanding of how the omnichannel strategy makes the customer journey an intricate web of targeted outreach at every touchpoint on multiple channels. Suppose a customer explores a product from your business website but needs to complete his purchase. Instantly, information about the incomplete purchase will be updated in your database. Afterward, with omnichannel marketing, you can ensure a deeply personalized experience for that particular customer.
If you want to ensure he becomes a paying customer for your company, the next step should be to send a follow-up cart abandonment email. If he later buys your products and enters the customer lifecycle, emails or text messages that are suited to his experience can be sent to him — an offer to upgrade to the next subscription level, a specialized coupon, offers for complementary products, etc. Ultimately, the steps would be personalized to each individual, bringing about a much higher probability of driving sales.
Differences: Omnichannel Marketing vs. Multichannel Marketing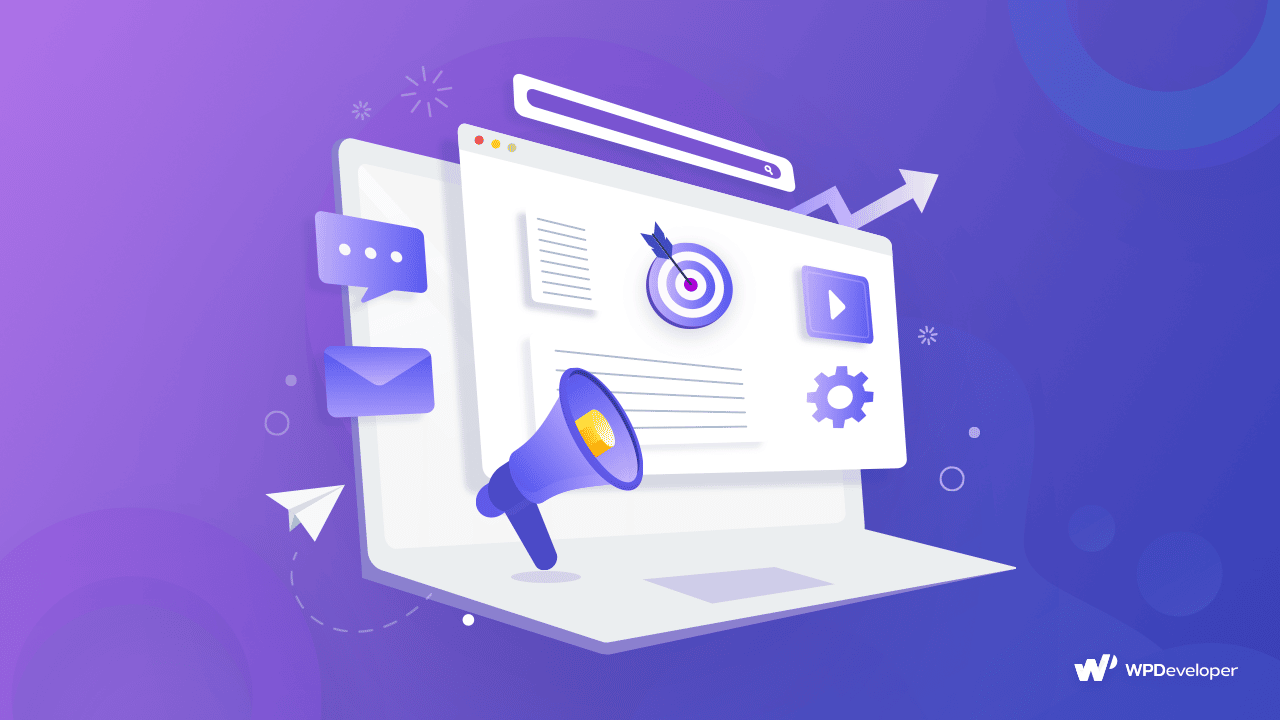 Now that you have an idea of what omnichannel marketing is, let's understand why we said omnichannel marketing is more than just using multiple channels of marketing. And to do so, we need to learn the basics of multichannel marketing and why the two terms cannot be used interchangeably. While both marketing terms focus on using multiple channels to reach customers, the two are worlds apart regarding strategies.
Multichannel marketing refers to using more than one channel of communication to execute sales campaigns. However, the content used for this marketing strategy is not necessarily personalized to customers' experiences and according to the different marketing touchpoints.
Still confused about how this is not considered a multichannel marketing strategy? Then, check out the differences listed below based on two different criteria:
🎯 The Focuses Of The Strategies Are Different: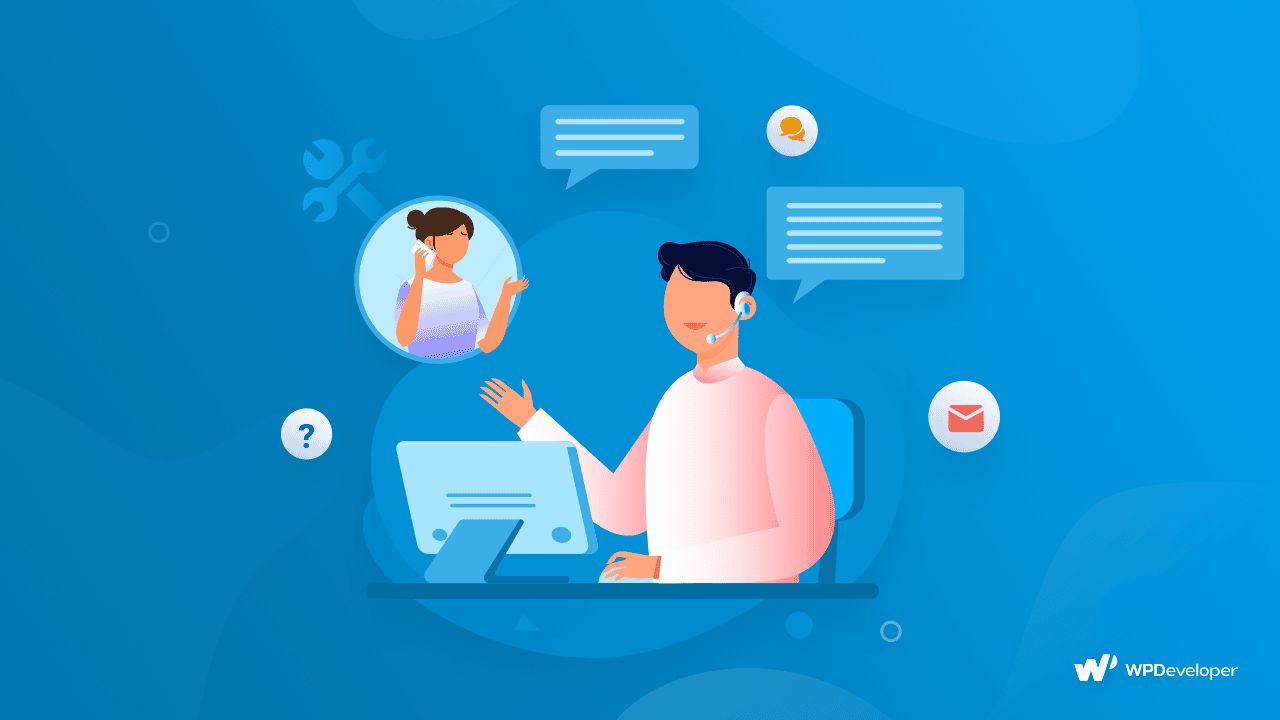 By now, you must have understood that omnichannel marketing focuses on the customers' experience. Therefore, when using omnichannel marketing for your business campaigns, you must carefully integrate all channels of contact and produce personalized content for customers.
So, when well-executed omnichannel campaigns are carried out, you send a clear message to your existing and potential customers. You are paying attention to their customer behaviors and purchasing patterns to tailor their customer journey to their specific needs.
On the other hand, multichannel marketing tactics put their complete focus on promoting the brand, product, or service. So, if you are utilizing the other marketing strategy, you can use the same static content for all customers across all channels as long as the product or service is promoted correctly.
⭐ Consistency Levels Vary, As Well As Engagement Rates
You also ensure consistency when you constantly and promptly update all your marketing channels to ensure a smoothly integrated experience for your customers. Customers will see similar or up-to-date content, no matter which channel they explore your business through. This helps to maintain engagement across all channels.
On the other hand, consistency varies when you're using multichannel marketing tactics and can lead to customer dissatisfaction. Would you like it if you browsed through outfit options on a store's social media page (looked up prices and selected your preferred dress size and color), only to discover the outfit was sold out on the company website and not to be restocked? Similarly, prospective customers will not either. And this will only lead to lower engagement rates and higher retention rates.
Benefits Of Utilizing Omnichannel Marketing For Your Business
In this new age of business, every industry focuses on keeping the user experience at the forefront of its goals. And a successful omnichannel marketing strategy where you have multiple channels enabled to reach customers and have them seamlessly unified and integrated can be the best approach. It boosts the company's growth like no other means of action.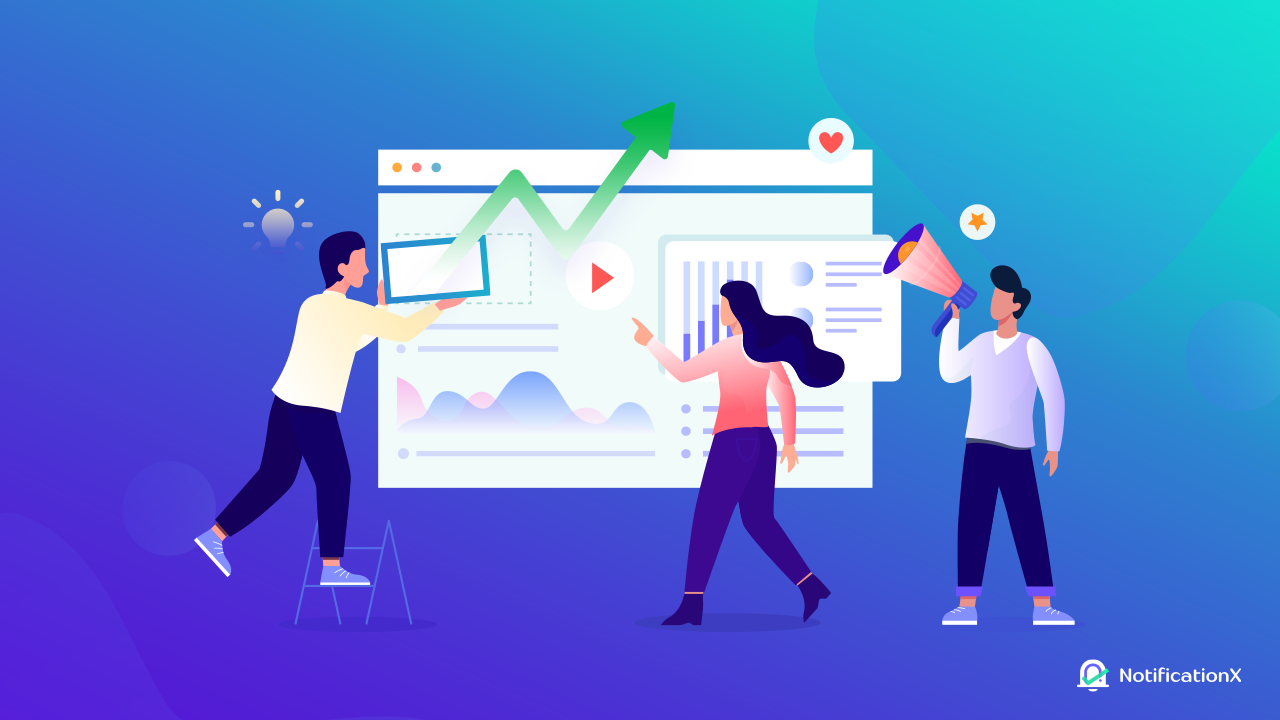 💰 Boosts Revenue & Return On Investment (ROI)
There is a certain level of personalization that can only be achieved through omnichannel marketing. Moreover, the customer or prospect is engaged at every touchpoint through all possible channels of marketing. This screams that customer satisfaction is at the forefront of a company's goals.
And when prospective customers feel like they are being valued as such, they tend to make a more positive purchasing decision than usual, thus leading to an increase in company revenue and return on investment (ROI).
🤝 Helps To Improve Customer Loyalty
Following suit from the previous point, when an existing or potential customer receives such personalized and targeted messages, they tend to become more loyal to your business. In 2021, research showed that omnichannel strategies earned a 494% higher order from customers engaged with personalized content through the different marketing channels. You can only imagine how much more customer loyalty or conversion you will be able to see now that more and more companies are shifting to this marketing strategy.
💡 Improves Brand Recall Among Customers
Brand recall is a topic that must be covered while discussing customer loyalty. Omnichannel marketing emphasizes cross-channel consistency, which ensures that your customers will perceive your brand uniformly and reliably across all platforms and devices. This consistency improves the recall of your brand by your consumers. If your target market can quickly recall your brand as a credible business, they will be more likely to buy from you.
Moreover, an omnichannel marketing strategy can be an excellent opportunity for eCommerce brands to ensure a higher payoff. Research shows that brands have witnessed at least 90% higher retention rates and lead generation when using three or more integrated marketing channels.
Channels That You Should Use For Omnichannel Marketing
How do you know which channels to invest in and optimize for your omnichannel strategies? We have a list. Below you will find the offline and digital marketing channels that lead to the most positive impacts: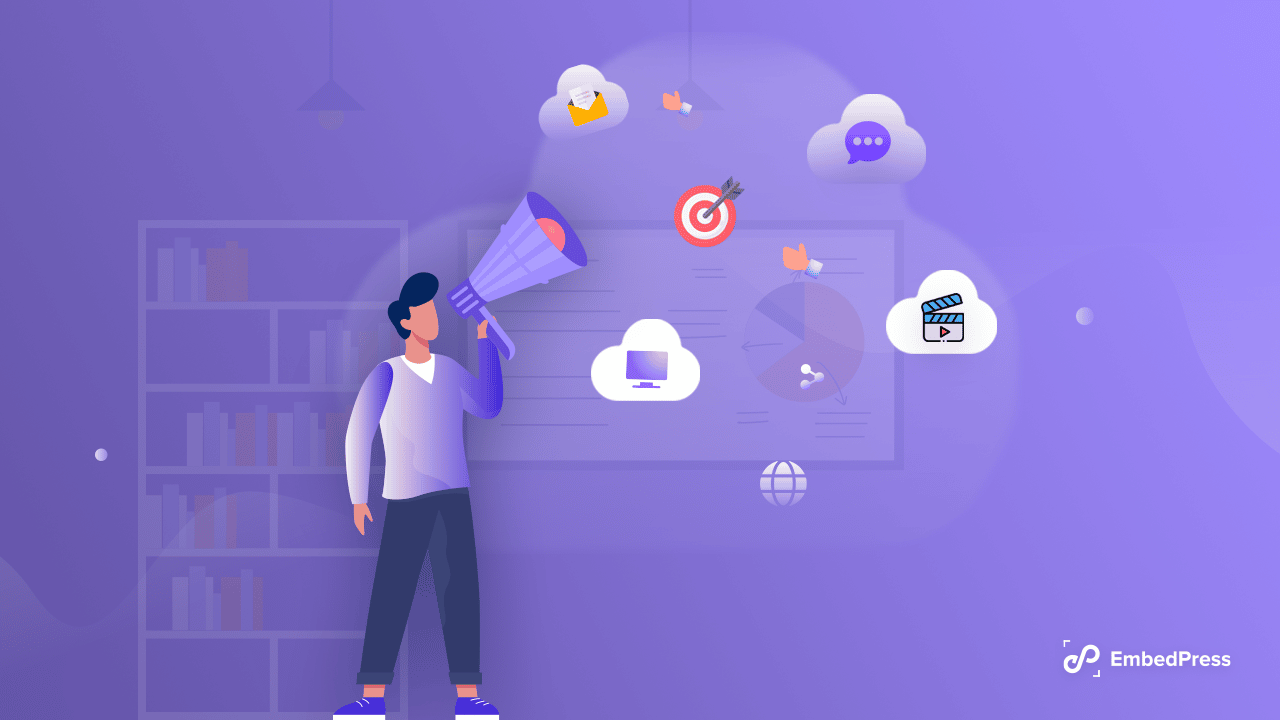 Store websites or apps
Social media platforms
Email marketing channels
Chatbots or automated texts
Ads on different mediums
Magazines and press media
Interaction with a customer service representative
But knowing these channels will not help create the best strategies for your business or brand. These days, prospects and potential customers must follow a linear path when making online or offline purchases. Therefore, you need to know where your customers are coming from and which methods of communication they prefer.
Build A Successful Omnichannel Marketing Strategy In Easy Steps
Below, check out the detailed step-by-step guide to efficiently creating a successful omnichannel marketing strategy. Use them and personalize them according to your business and brand for the best effects.
Step 1: Think Customer First & Map Our Their Journey
As mentioned earlier, the main focus of omnichannel marketing is optimized customer experience. So when crafting an omnichannel strategy, you need to consider your customer's perspective. Then you need to map the customer journey and align content for each channel according to each touchpoint. Make changes and updates to the departments of your company according to your plan.
Step 2: Collect & Leverage All The Data You Can Gather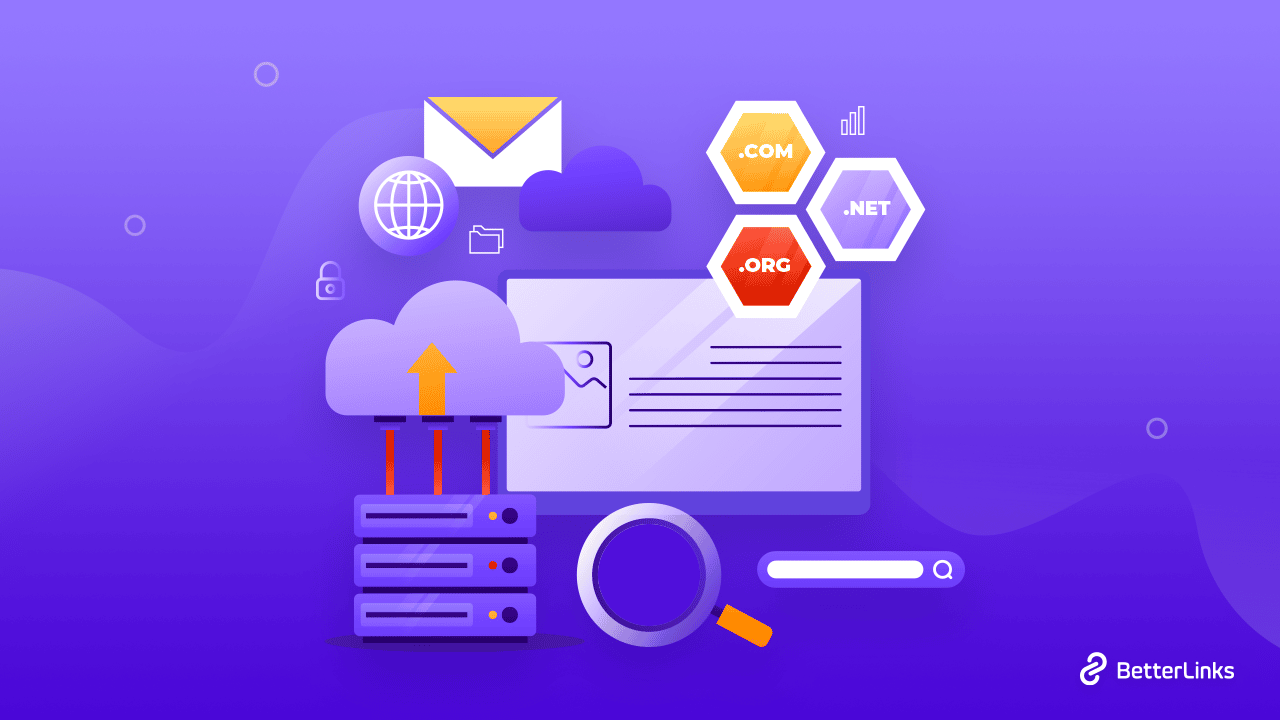 While mapping out your customers' journey, you will cross data requirements for various steps. So what you need to do next is to collect, evaluate, and leverage all necessary information. 
These can help you analyze and target your outreach content for the different touchpoints according to channel popularity. For example, you might get traffic from websites and mobile apps. You can analyze which is helping to convert more customers and invest more in that channel – which is where our next step comes in.
Step 3: Analyze Which Channels You Should Invest In More
Find out which channels are bringing you the most customers. Or, if you want to go further, analyze which media or channels earn you the maximum revenue. These are important for winning engagement and creating complementary campaigns for each phase in a customer's lifecycle.
Try to gather information from the marketing team and your customer service team. These teams are usually in direct contact with customers or prospective buyers. They can tell what type of campaigns or features get noticed the most.
Step 4: Segment Customers Based On Marketing Touchpoints & Personalize
Now that you have the necessary data and have figured out which channels you want to optimize the most, it's time to segment the customers according to different marketing touchpoints. You can also look at demographics such as age, gender, location, and others to segment users according to touchpoints.
It would be best to plan your marketing content so that campaigns/messages/emails would be sent out readily when a customer reaches a touchpoint of sale. You need to be ready to deliver relevant and personalized content and send it to customers in separate but complementary campaigns. 
Step 5: Update & Optimize All Marketing Stack Available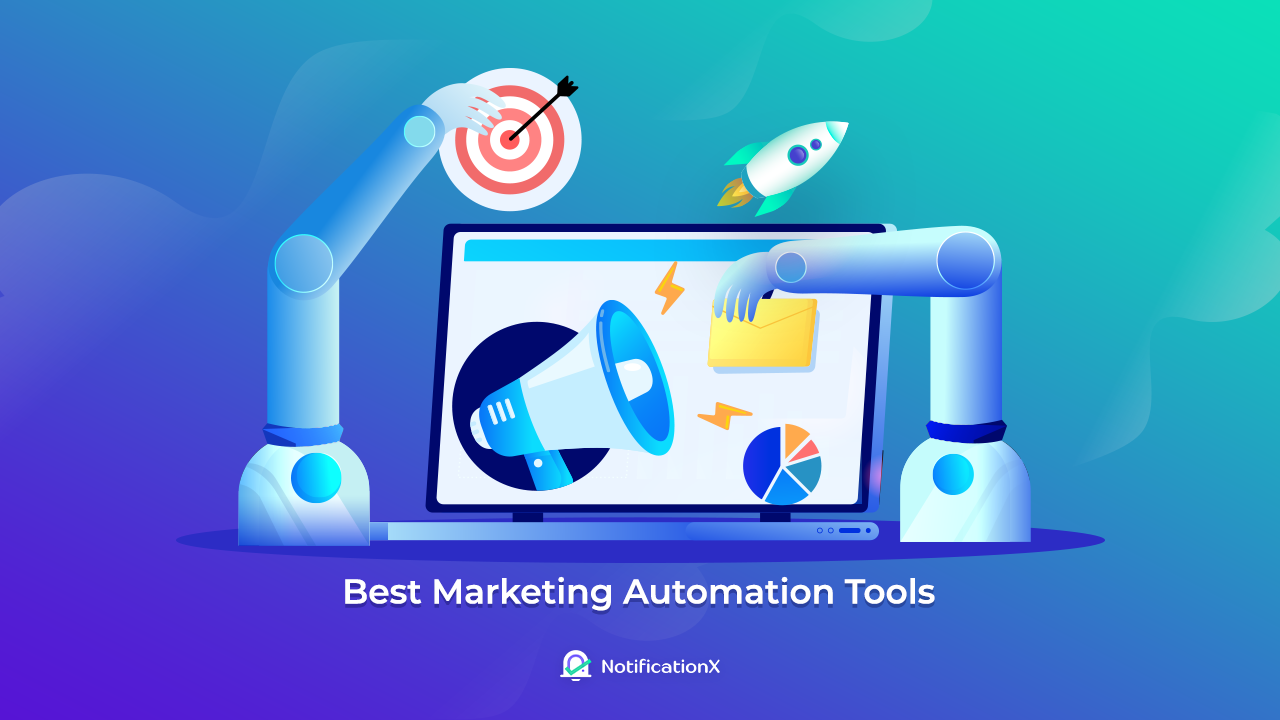 Additionally, since omnichannel marketing depends highly on automation, you must update your stack of marketing solutions and plugins. You can use email or content optimization tools, exclusive notification alerts, or push notification tools. Or you can also use content schedulers and automated chatbots. Check out our list of the five best marketing automation tools you can use for your omnichannel strategy.
Step 6: Create A Consistent Content Strategy Across All Channels
You have to ensure that content remains consistent across all platforms and channels for each touchpoint. It should not be that customers of the same touchpoint get different messages. The content of the message might be personalized or tailored for other individuals, but the overall gist of the message should be constant.
Step 7: Track, Test, Measure Outcomes & Repeat
And finally, one of the most essential steps in planning and carrying out your omnichannel marketing strategy is to track, test, and measure the outcomes. See how investing in different channels affects your business's conversion rates and sales. You can even try A/B testing and other tracking techniques. Use the results you obtain from your campaigns and then optimize your channels accordingly again.
Examples: Renowned Businesses Using Omnichannel Marketing
And finally, before we conclude, here are two outstanding examples of renowned businesses using omnichannel strategies in their marketing campaigns.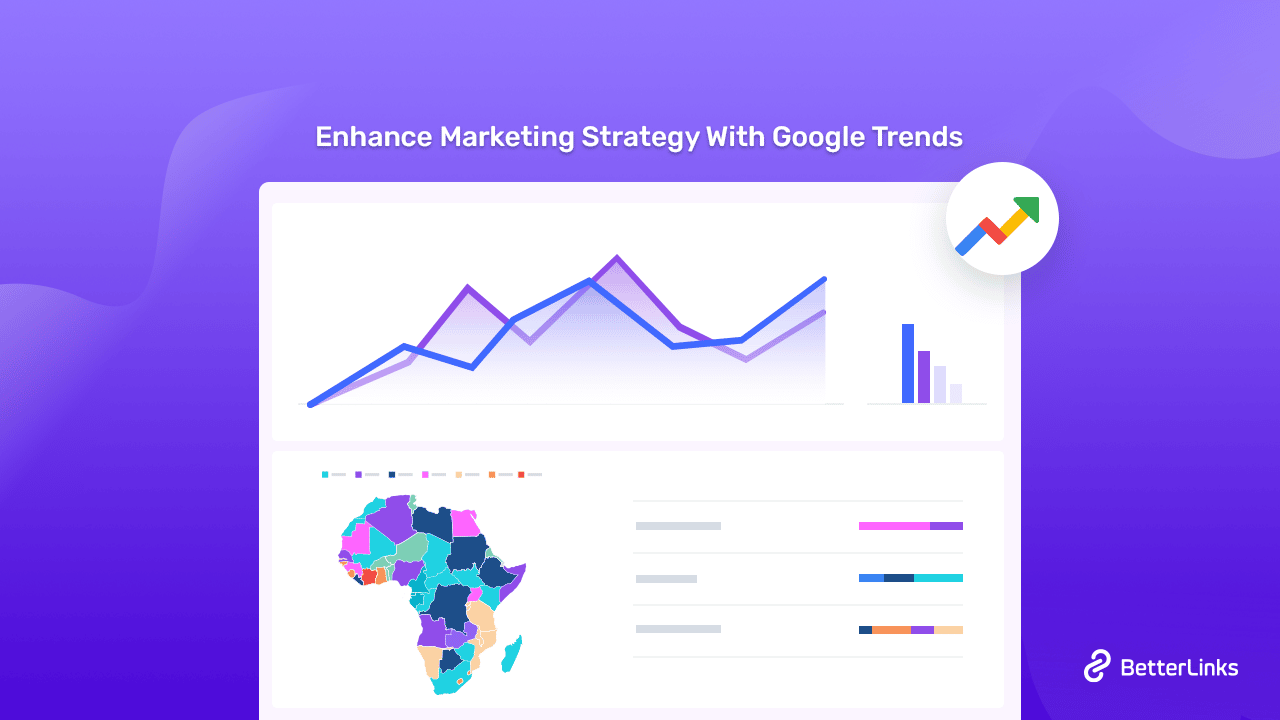 Starbucks: Seamless Data Updates Across All Channels
The Starbucks rewards app is a stellar omnichannel experience out today, as can be seen by just glancing at it. To start with, you receive a free rewards card that you can use each time you make a purchase. Moreover, unlike conventional customer loyalty programs, Starbucks has made it possible to check and reload your card through phone, website, in-store, or on the app. Real-time updates are made to the card and your profile on all channels so that messages and marketing content remain consistent.
Sephora:
The world's largest retailer of cosmetics, Sephora, provides another outstanding omnichannel experience that links online and in-store shopping experiences for its customers. Customers can use in-store tablets to access their "Beauty Bag" account while shopping in addition to beauty classes and free makeovers. They can use this account to search for item information and use software to try on items virtually. If a product appeals to them, they can add it to a wish list and use the app to buy everything.
Boost Customer Experiences With Omnichannel Marketing Strategies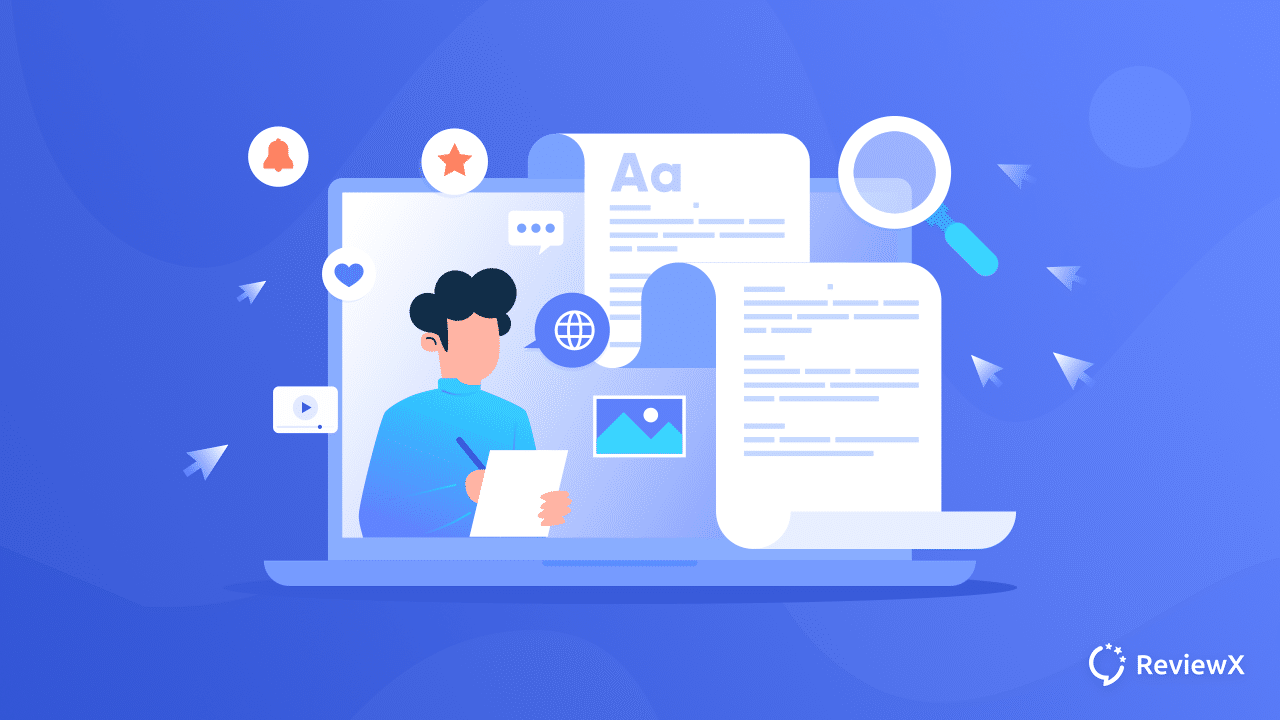 With that, we want to conclude our complete yet very easy guide on creating your omnichannel marketing strategy for your business. Let us know if this blog helps you by commenting below; we would love to hear about your experience. Subscribe to our blog for similar tips, the latest news, and marketing guides. Or, join our friendly and very helpful community on Facebook today.