When a website visitor becomes a lead, they step closer to becoming a paid customer for your business. However, you have to take the necessary measures to ensure these visitors become leads for your business in the first place. And for that, you need to lay out some powerful lead magnets on your sites that effectively encourage them to move forward in the customer lifecycle. But wondering what can be the best lead magnet idea to consider implementing? Worry no longer because, with this complete guide, we bring you 20 of the most attractive ideas and lead magnet examples to take inspiration from.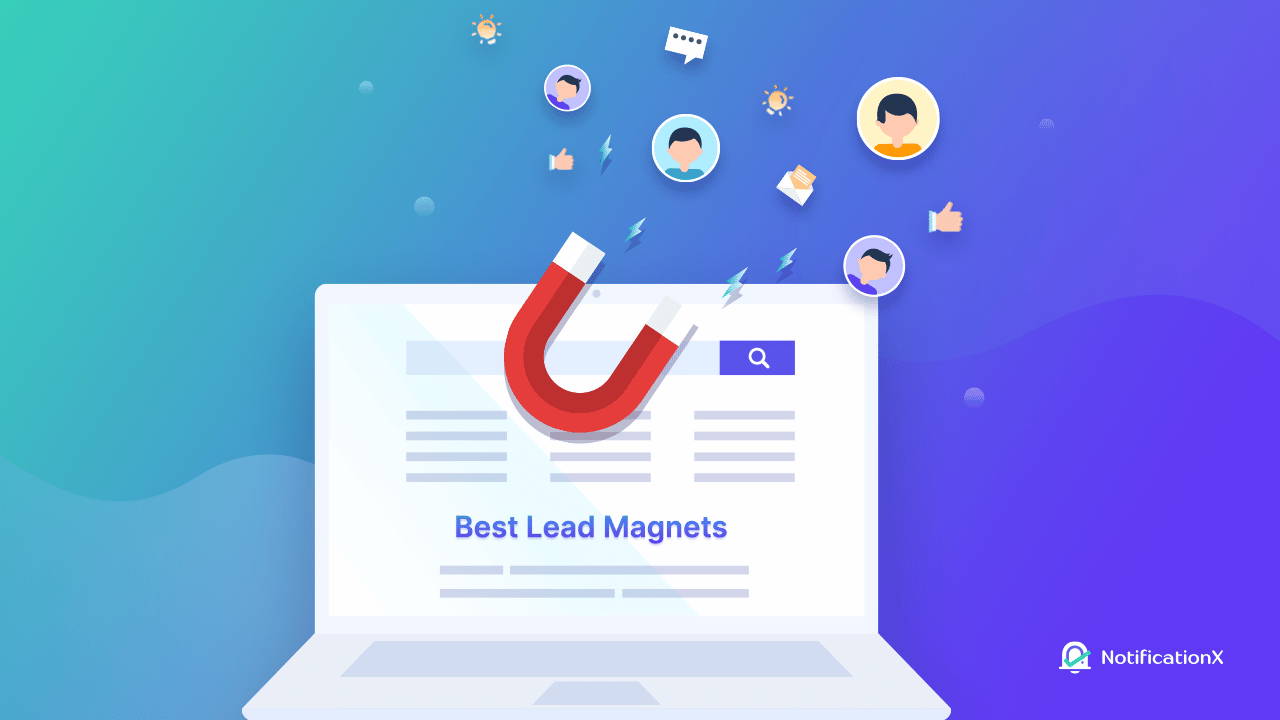 What Is Meant By The Term 'Lead Magnets': Quick Overview
Ever come across a new webpage offering just the content resource that you need but only allows you to access the content once you have signed up for the website's email subscription list? If yes, then you have already encountered a lead magnet on that site you were visiting. And if you were compelled to share your email address to view the resource in question, you are now a lead for that business. It's no secret that most new website visitors would not want to immediately sign up to your site's mailing list or make a purchase. In situations like this, a lead magnet can be the perfect tool. 
A lead magnet is a marketing tool that provides valuable content, incentive, or benefactions (such as free downloadable resources, product trials, special discounts, etc.) to website visitors in exchange for their contact information. And when the visitor submits their personal data, they become a lead making your marketing strategy a success.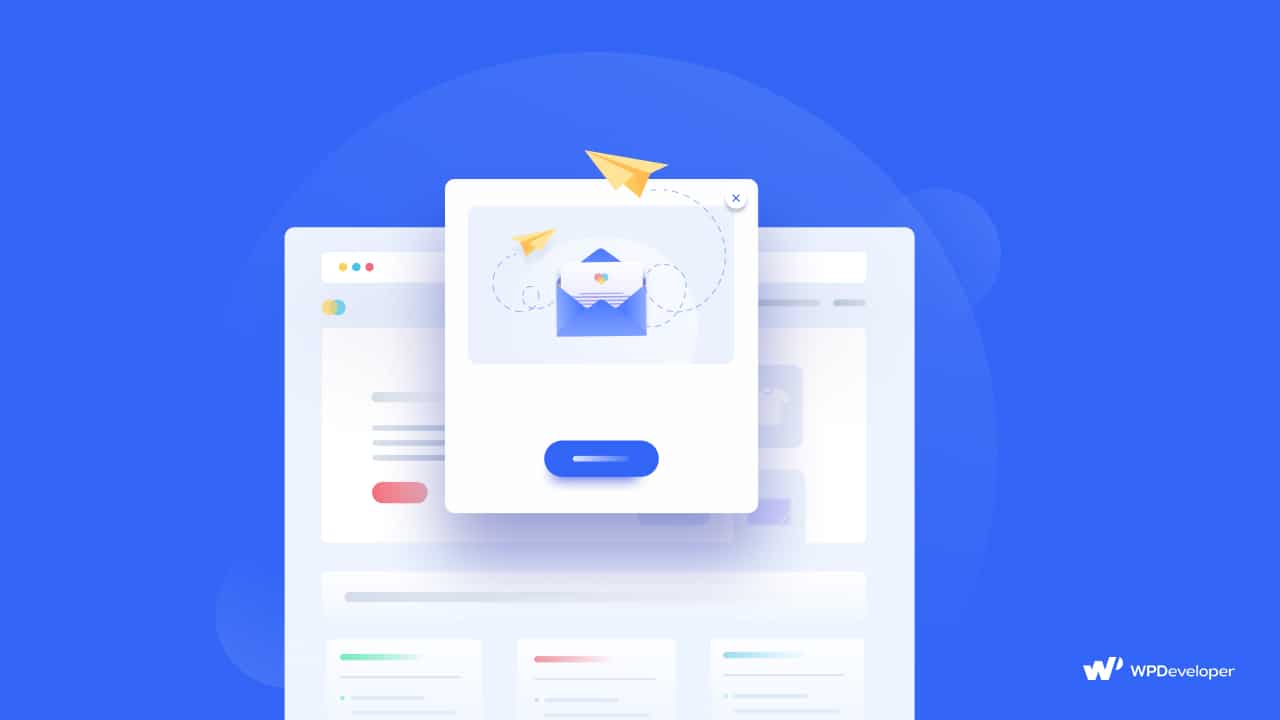 A lead magnet must have immediate value and usefulness for the customers to attract response. Therefore, the very purpose of a lead magnet is to collect relevant contact information from your potential customers, take them to the next phase of their customer cycle and convert as many leads as possible. Afterward, you can email them updates about your business, inform them about your promotions, or simply share helpful tips and tricks – anything that will eventually turn the leads into paying customers.
Advantages Of Using Lead Magnets To Boost Conversions
As mentioned earlier, visitors rarely feel compelled to sign up for email lists or personal accounts when visiting a site for the first time. However, a well-placed lead magnet offers not only information but added value to your target customers, which will convince them to take the leap and become a lead. 
This way, by using strategic lead magnet ideas, you will be able to get high-quality leads who will eventually take your website's sales and conversion rates up a notch. Moreover, you'll also be able to build a certain amount of authority and credibility among potential and existing customers. Most importantly, you will be able to perform analysis to find out 'what' exactly attracts new leads and 'what' potential customers might find helpful on your site. And the best part? All of this can be accomplished much more easily than using other, popular lead generation strategies.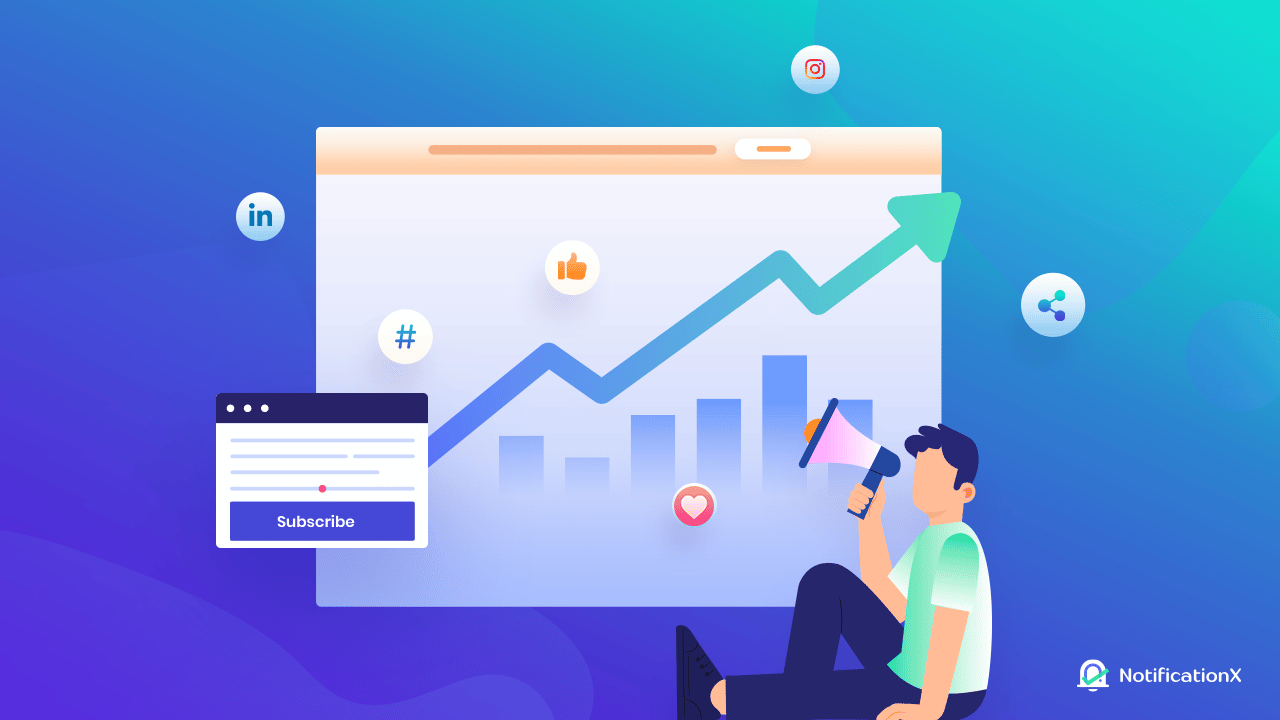 What Makes An Effective Lead Magnet That Can Instantly Attract?
Now, with a clear idea of what an effective lead magnet is and how it can help your business generate leads and grow, it is time to create some for yourself. But what makes a lead magnet genuinely effective? There are 6 qualities or features that your lead magnet should have if you want it to be irresistible and catch visitors' attention immediately as they appear:  
🎯 Offers a real solution or incentive: To successfully grab your customers' eyes, you have to offer something that can be the perfect solution or motivation that the prospective user might need. If you do not provide them with the information or benefit with enough immediate value, web visitors will not find it compelling to share their personal data. 
🎯 Consist of high value: Following suit of the previous point, your lead magnet should offer something quite valuable – both in perceived value and actual value. For example, it might be the rare solution to a question users might find helpful and not anywhere else. Only then will the potential user immediately sign up with their email address without hesitation to reveal the answer they need.
🎯 Must be instantly accessible: Your site's lead magnet will work best if it is something that can be delivered right away – continuing the example from above, the reader needs to be able to immediately download the answer as they come across it and sign up to be a lead. Most people value instant gratification and their user experience will be boosted regardless of how little time they have spent on your site till then.
🎯 Be super specific & understandable: The more specific you try to be about the benefits and advantages of your lead magnet, the better it will convert potential customers. And with that, you'll also have to make the content of the lead magnets easy to digest or understand.
🎯 Have a professional look: For your target audience to share their contact details, they want to know that what they will receive in return is credible. One way to achieve this is to ensure that it looks professional by using only high-quality images. 
🎯 Demonstrates your expertise or UVP: Your lead magnet should show your knowledge or expertise on a unique value proposition when someone uses it. In the long run, it is an important quality this assists in converting leads into consumers.
Top 20 Effective Lead Magnet Ideas For Your Businesses With Examples
So now that you have a clear understanding of what lead magnets are and why using them to boost incoming traffic to your website, here a list of the best and most effective lead magnet ideas that you can choose from for your business:
⭐ eBooks: Share Exclusive Content Sources As Lead Magnets
When looking for content sources, most users prefer working with data from eBooks or PDFs. So providing access to eBook sources that are packed with valuable, well-written, and easy to read information can be a very effective lead magnet to use on your websites in exchange for the users' personal information. 
The key to making an ebook an effective lead magnet is ensuring that it can provide readers with a step-by-step guide or all the right data needed to achieve a specific goal. These are incredibly irresistible when they offer free knowledge or education on complex topics or the business niche that readers might find challenging to get online or anywhere else. 
On many sites, eBooks or guidebooks are available as premium content or are a part of a larger content distribution program. So, if you provide a rare opportunity to get a unique chance to get free access to such exclusive content, it will be a very effective lead magnet. 
⭐ Newsletter Sign Up: Provide Regular Updates To Generate Leads
A newsletter or email sign up as a lead magnet does not require an introduction and can be listed as the most popular one. Through this magnet, you can provide detailed reports containing the most recent news from your company and industry happenings, the latest blogs published on your site, relevant videos, and much more. It can also be a simple digital letter distributed to subscribers by a business or an individual blogger about a specific subject. 
You need to remember that to become a subscriber and receive regular news and updates from your website, website visitors must provide their email addresses and join your mailing lists. This makes them a lead and makes your business marketing strategy of using newsletters as your lead magnet very effective.
⭐ Checklists: Add Customized, Summarized With Actionable Tips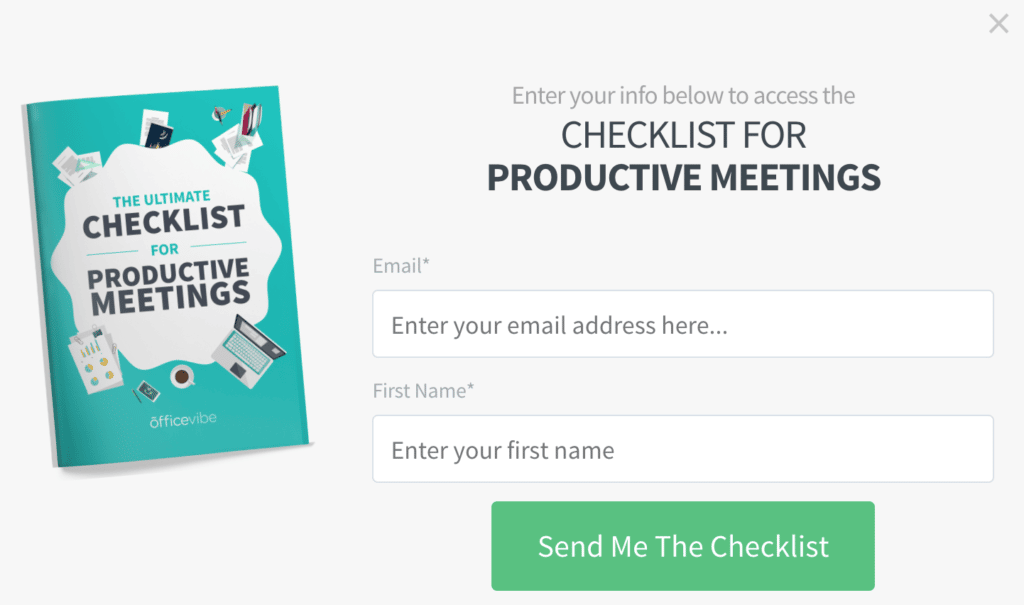 An excellent lead magnet idea can be to provide special, customized checklists. It can be especially great for small firms and entrepreneurs because it is simple to create and does not require a significant investment of time and resources. And these checklists can be used to accompany video lessons, how-to blog pieces, and recipes, among other things. 
Checklists Lead Magnet brings you a truly unbelievable number of possibilities. For example, suppose you have recently written and published a blog post on your site. In that case, you can easily repurpose it as a printable checklist that summarizes all the actionable tips that your users need to follow. To make it more user-friendly, be sure to include bullet points, number the steps and include checkboxes where they can indicate if they have completed that specific step.
⭐ Cheat Sheets: Summarize Important Information & Data For Use
But lead magnets do not have to be about formal or professional information sources only. If you're looking for a way to assist your target audience in resolving a problem, creating cheat sheets can be the most effective form of lead magnet for your website. Just like in school classwork, the cheat sheet will provide important information briefly and concisely summarized on one page and can facilitate subscribers with a collection of data.
It can even be a list of codes the reader might need to play an online game, which can be a perfect lead magnet use case for gaming websites. They will instantly grab the attention of any interested onlookers and get them to sign up as your leads now.
⭐ Templates: Help Create Any Content Using Ready Templates 
Multiple websites provide valuable templates that visitors can use for various types of work – such as creating a feedback form. And these allow professionals to keep the quality of their work consistent without needing to go over the same problem multiple times.
It makes his work more accessible and is, therefore, a valuable help to anyone in a need. More individuals will use the template if it is user-friendly and professional. It can, of course, and should be customized according to unique workflows.
⭐ Free Softwares: Offer Special Access To Hard-To-Find Tools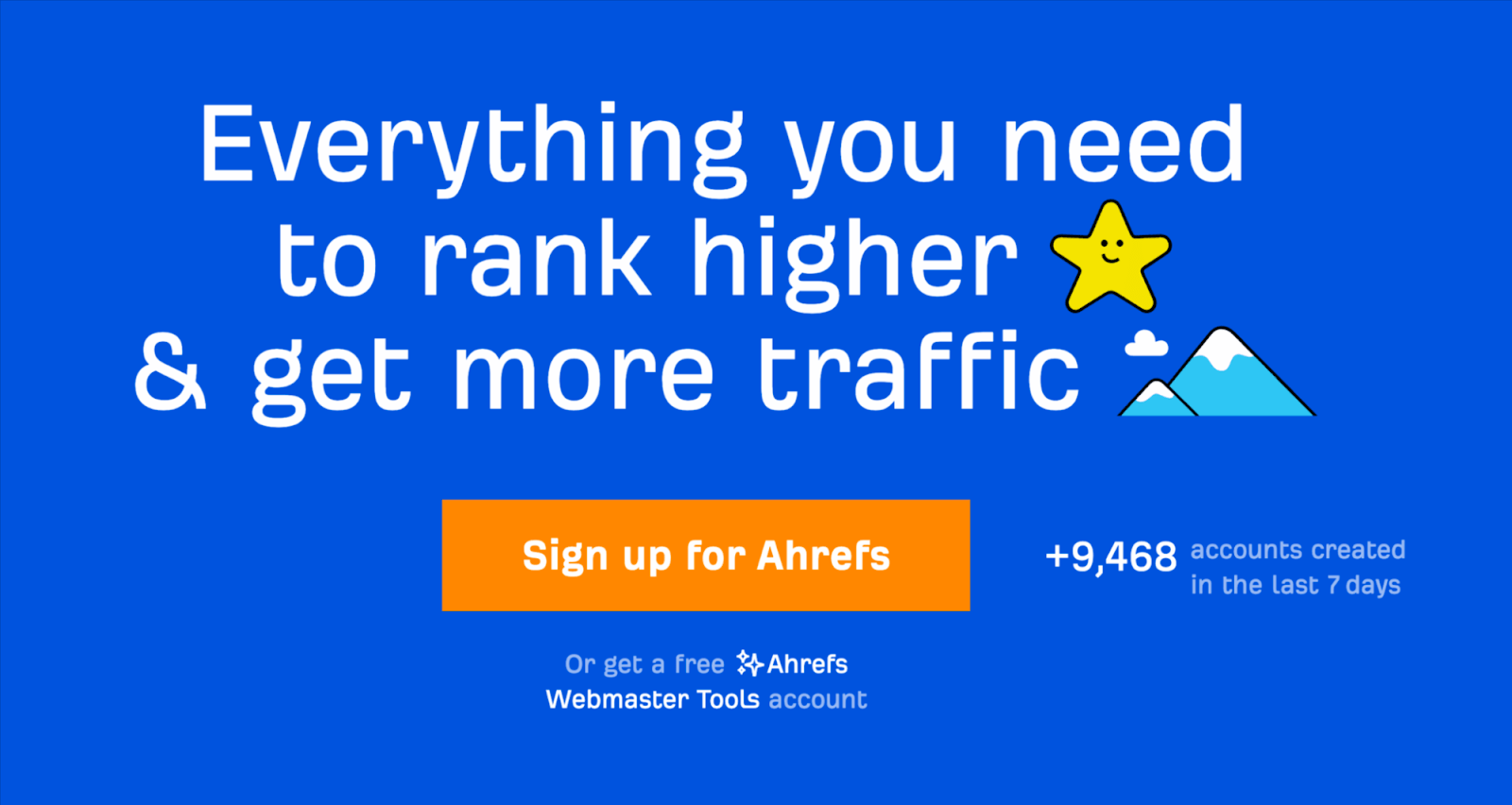 Now, giving out free tools and software to new website visitors can seem quite a lot, especially in exchange for mere contact information. However, this is the lead magnet that a lot of businesses and organizations have been leveraging lately to give website visitors more than they expect. It will surely drive potential customers to your website and build conversion rates. 
You can easily ask your visitors to sign up for any free packages for the software, WordPress plugins, or any tools your company offers. Or, you can develop toolboxes or toolkits that hold a complete collection of software, templates, checklists, and much more to inspire leads to subscribe to your website.
⭐ Product Trials: Allow Users To Try Free Samples Of PRO Tools
Following suite, you can also provide special and exclusive product trials or samples. And you can take it up a notch with this lead magnet by offering limited-time, premium product trials and samples. 
This will help customers get an idea of what your company or website has to offer its users if they convert. This type of lead magnet is extremely common in SaaS organizations. 
⭐ Early Access: Add Limited Customers To Exclusive Waiting Lists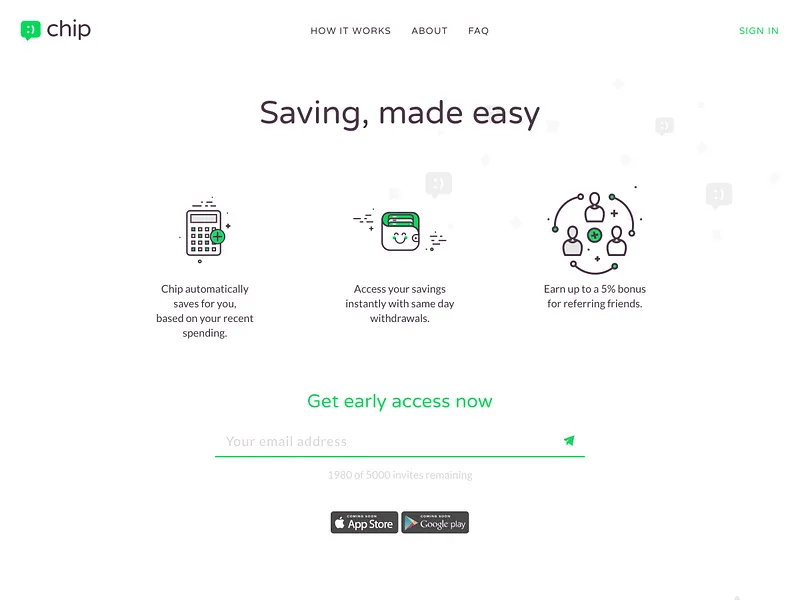 Sometimes you can also get potential customers subscribed to your brand website by signing them up for early access or waiting lists of products that can be a game-changer for the business niche you are a part of. You can create a special early access lead magnet for a limited number of people before you launch a grand product.
The group of potential customers who get this access will gain trust over your company, while others will be interested to be a part of your business in other marketing campaigns. It can be the perfect lead magnet and also FOMO marketing strategy for your business. 
⭐ Sales Materials: Give Out Product Demos To Potential Buyers
Guided product demos and sales materials can be an effective lead magnet for your business to attract a large number of users to your product and service. Depending on your target audience and market, you can also try to hand out materials like product comparisons, fact sheets, or third-party reviews and reports of your product.
You can also follow the image example provided above and allow customers to sign up to demo consultations from experts from your company. This will surely interest customers given all they have to provide in exchange are company name, work email, and other personal information.

They will be able to try out your product thoroughly with the help of customer care or service team. This will ensure they know exactly how to use the product regardless of how difficult it is to operate without specialized guides. And, eventually, this will guarantee that these potential users and others will be drawn to your product and convert to paying customers. 
⭐ Discounts & Bonuses: Give Irresistible Offers Users Can't Deny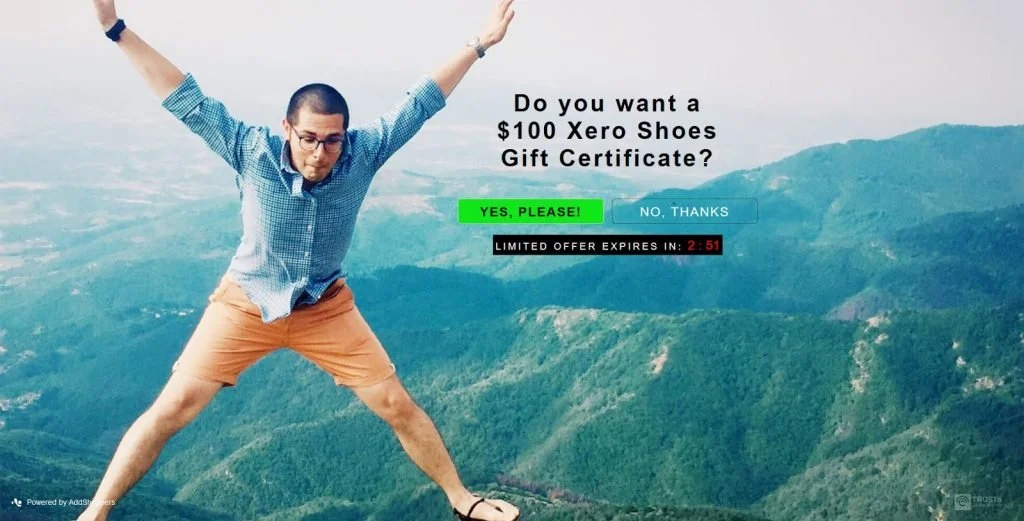 Without a second thought, you can already tell that this is one of the most effective and popular lead magnets that not only generate large numbers of leads for your business but also brings you conversions. Offering a discount, gift certificate, or a bonus in exchange for an email address can be quite the win-win situation for both your company and its customers.
Check out how to can create lucrative discount lead magnets in the form of exit intent popups from this detailed listicle guide here. 
⭐ Expert's Advice: Interest Customers With Free Assessments
Another effective way of getting customers to sign up for your email list or to provide personal information can be to interest them in getting a free assessment or advice from an expert. They can get solutions to any problems associated with the market niche your company or website is part of at the price of nothing but providing some data. 
In this example, agency Single Grain offers a free, custom marketing plan from their own specialist who can provide the best consultation for anyone starting their own business. 
⭐ White Papers: A Lead Magnet That Converts With Important Data
A white paper is an in-depth thought leadership item that provides your audience with unique data, perspectives, or guidance. It lies somewhere between a B2B sales pitch and an academic paper and aims to be a serious document full of all the necessary data and facts. 
⭐ Webinars: Invite Potential Users To Physical Or Virtual Summits 
You can also stand out in the industry by providing customers with an invite to exclusive webinars or virtual summits. And why is this more effective than other lead magnets? Because interested users are more likely to feel more influenced by physical or virtual summits than competitors' educational materials.
After providing the necessary contact information, the user can log into the online webinar and get provided with the needed addresses to visit the physical event, and receive important information. In addition, a live chat enables communication with the other participants in the room. Therefore, a webinar lead magnet is perceived to be of very high value. 
⭐ Contests, Quizzes, & Giveaways: Promise An Undeniable Prize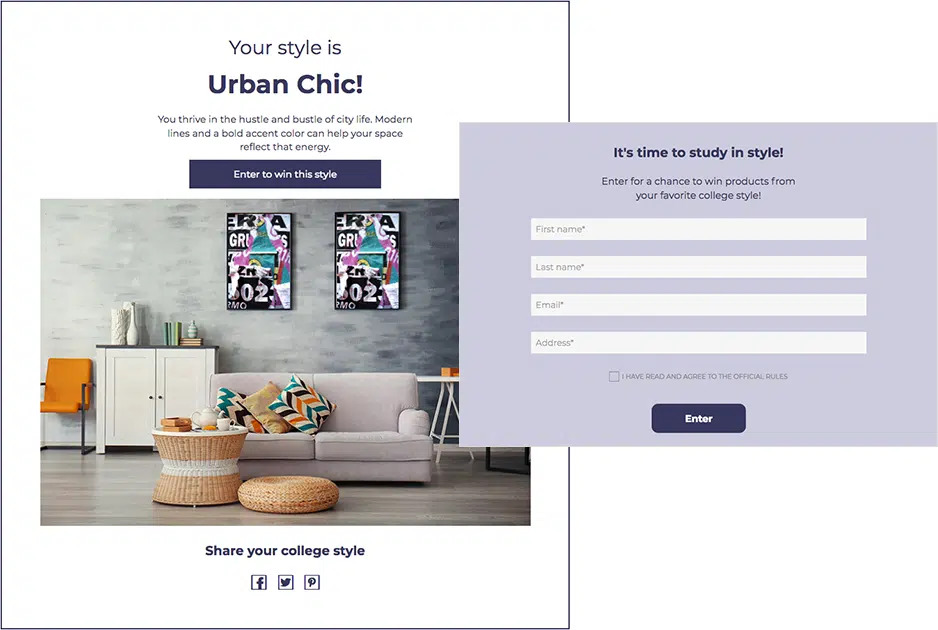 One way to instantly get the attention of any website visitor is to engage them with contests, quizzes, or giveaways that promise the winner special prizes. Here's an interesting example that combines a quiz and a contest. First, the website visitor will need to complete a personality quiz to reveal their perfect home decor style – as it can be seen here as 'Urban Chic'. Then, they can enter the contest to win furniture in that exact style. 
The quiz is a lead magnet that helps engage potential customers with a highly interactive question-answer style. Everyone likes to test their own knowledge and learn something new in the process. Your desired customer will receive the results of the quiz after the e-mail address has been disclosed.
⭐ Industrial Reports: Produce Exclusive Data About The Market Niche
Website visitors who are interested in the industry or market niche that you are a part of might find it very helpful and inviting if your site can provide them with exclusive data or reports about the market. You will also find many visitors looking up such survey materials and data for their personal use. 
If you provide such information on your website, a lot of customers might come across your site who was not even supposed to look it up or search for it directly. And as you can already tell, this type of lead magnet not only brings you lots of leads but high traffic, sales, and conversions. 
⭐ Product Calculators: Help To-Be Users With Insightful Analytics 
This type of lead magnet sources product calculators for purposes specific to a given problem: ROI calculators, financial calculators, statistical significance calculators, and so on. And these can be a brilliant and highly effective way to bring in many business leads or B2B prospects because many decisions can be made using the insightful analytics data that these types of calculators provide.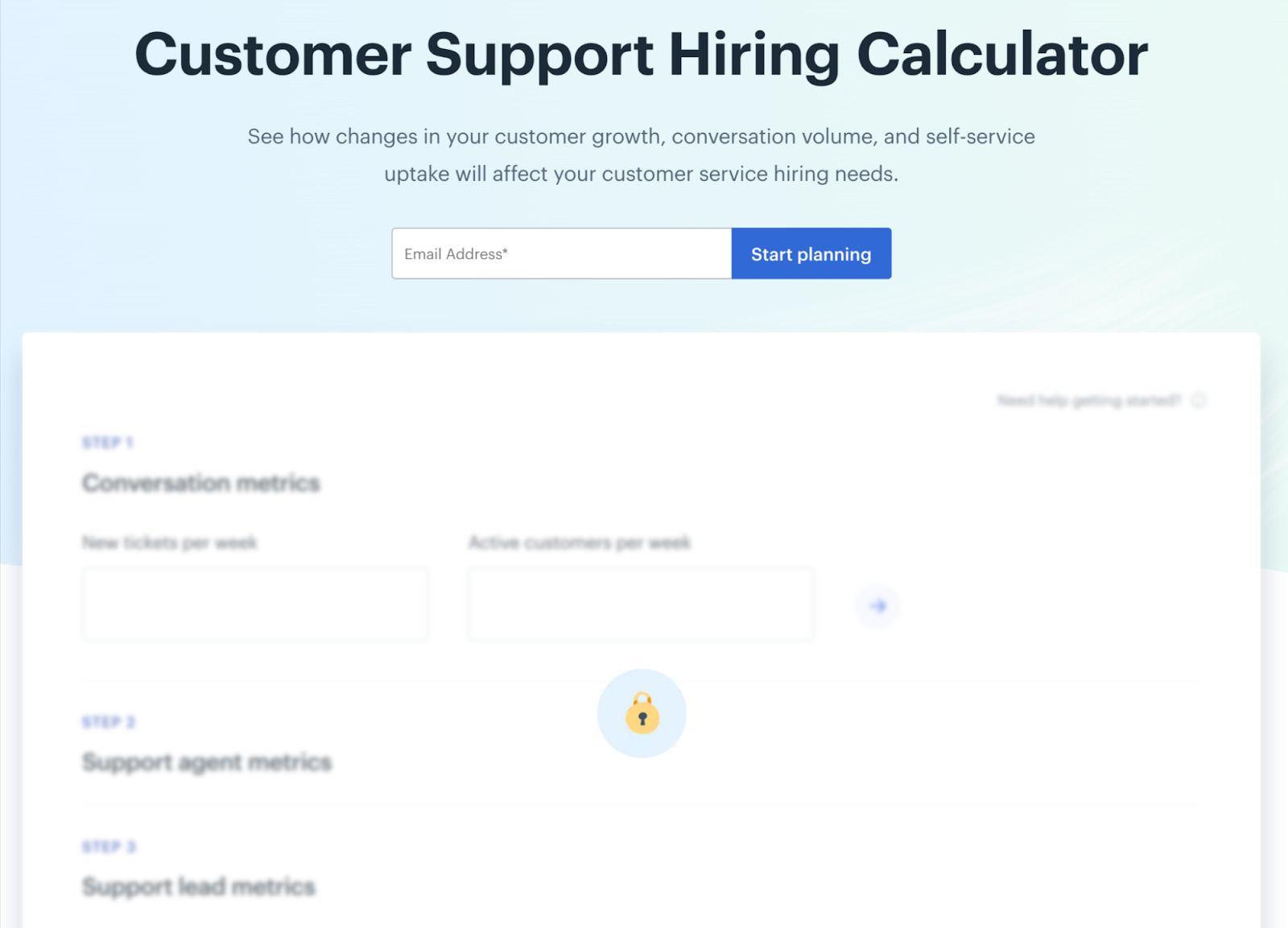 In the example provided above, you can see how HelpScout uses a lead magnet to collect the email address of a potential user and then allow them to use the unique calculator needed to find conversion metrics.
⭐ Detailed Infographic & Statistics: Engage With Graphic Content
With a graphical statistic, you can impressively help potential users and website readers relate to ongoing trends in the industry and get engaged with your company's product portfolio. 
In reality, infographics can increase web traffic by 12% or more than regular content, while 42 percent of marketing respondents believe that original images, including infographics, are the most appealing to their viewers. 
⭐ Case Study & Surveys: Provide Explanations With Real-Life Examples 
A concrete case study as a lead magnet allows you to explain a complex issue in a unique way using a real-life example to any user who might need information on the related topic. In this way, applications can be easily explained and possible challenges in connection with the example given are pointed out. As a Lead Magnet, you can send the survey result to the prospect after entering their contact details.
⭐ Exclusive Access: Introduce Users To Business Communities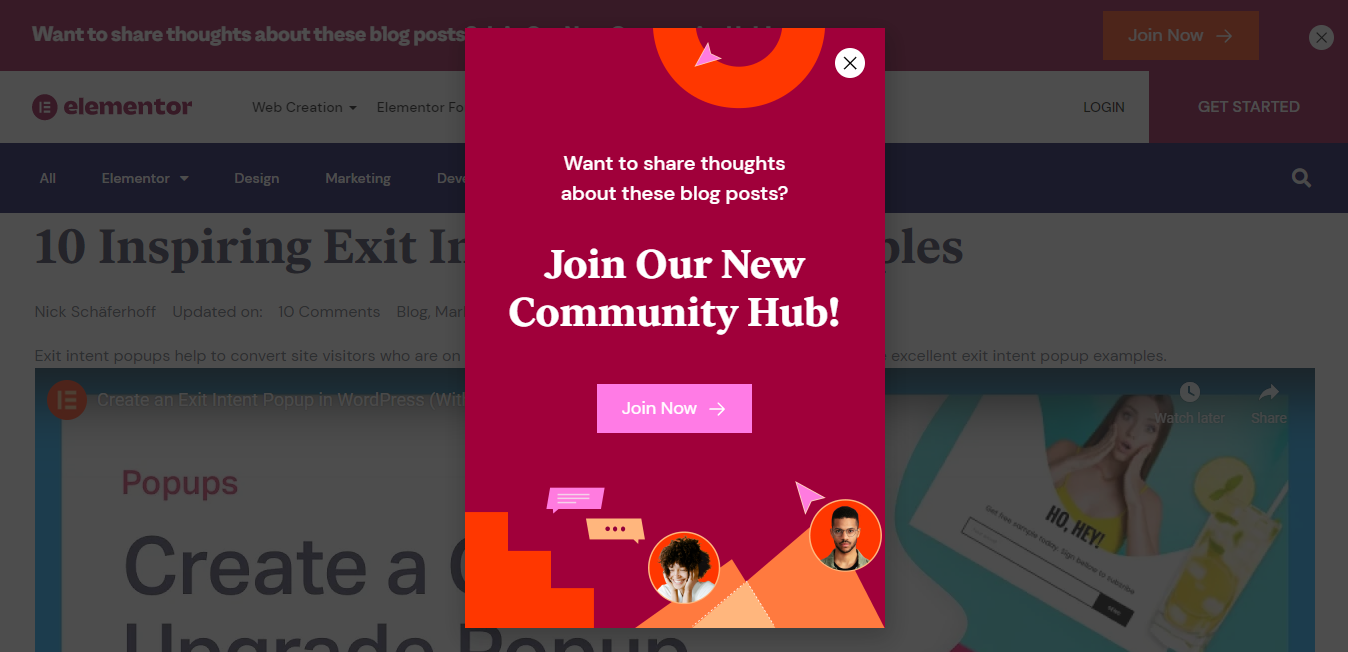 Many businesses and websites grow their traffic and users through managing friendly communities on platforms like LinkedIn, Facebook, Twitter and Slack. There, customers and users can discuss topics related to their needs and businesses. You can generate leads successfully by offering website visitors exclusive access to these communities.
⭐Free Shipping or Delivery: Appeal To Leads With Shipping Offers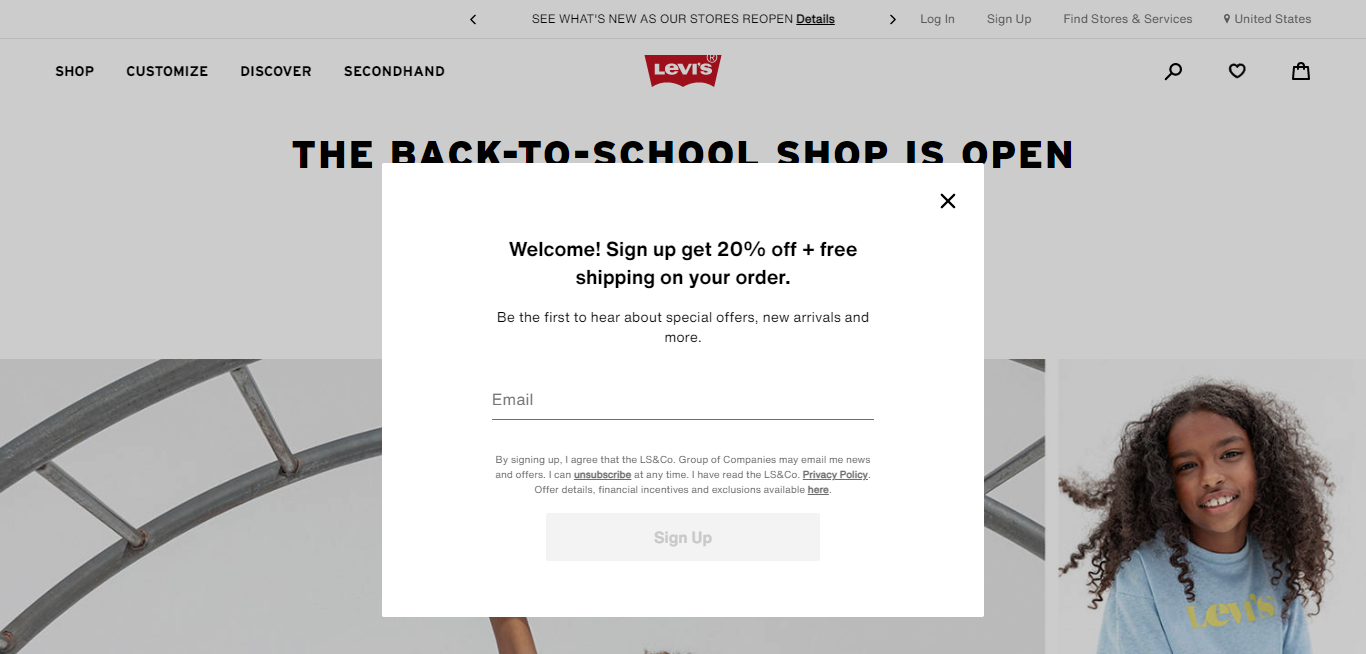 And finally, an exceptionally popular and effective lead magnet that you can use on your website is a free shipping or delivery lead magnet. Like a discount magnet, offering free shipping also appeals to potential users. For a visitor who is already interested in purchasing from your shop, it'll only seem logical to get free shipping too. Such offers will bring in lots of leads and skyrocket your sales and conversions.
Create Effective Lead Magnets For Successful Marketing Campaigns
With that, we want to conclude our detailed guide on effective lead magnets that successfully bring leads and traffic to your business. We hope the lead magnet ideas we have provided in our blog helped inspire you to add personalized touches that make your lead magnets popup and attract visitors to your brand. Give them a try, and let us know your experience with them on your sites by commenting below; we would love to hear from you.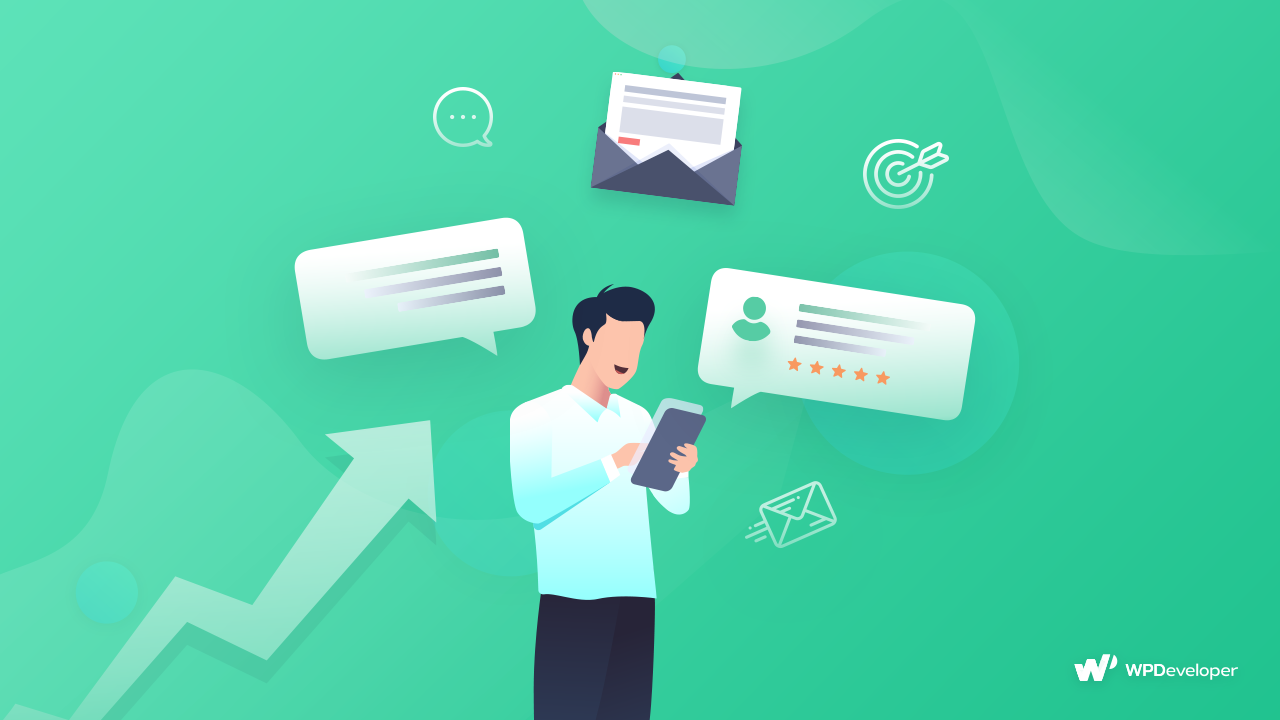 To get more useful information about how to improve your WordPress websites and skyrocket leads and sales, subscribe to our blog. Also, join our friendly and helpful Facebook community to share your thoughts with other WordPress users and developers.