If you want to make an impact online through your WordPress blog posts, you should focus on your social media engagement. With proper planning you can reach your targeted audience and create brand awareness more effectively.
The impact of social media engagement is, the more social media buzz you create, the more likely you are to see steady traffic coming from social media to your site. Start reading to figure out how smartly you can boost social site traffic while converting more shares and likes to your WordPress posts.
One of the concerns after creating a website with WordPress is how to drive traffic and engagement to your WordPress posts. Before taking a closer look at why social media engagement is crucial for your WordPress posts, let's review what social media engagements are. If you get comments, likes, shares, subscriptions, views, mentions, etc. through social media sharing, these are counted as social media engagement.
Why Does Social Media Engagement Even Matter For Your Website?
By the recent data of SmartInsights, average internet users around the world use 30% time on social networks each day. If you utilize this time strategically to set up your social media marketing, you can easily boost your social media engagement without any hassle. This can successfully be done with your WordPress post views, shares, and more. So let's now find out why your site needs social media engagement:
Improve Search Engines Visibility
One of the main motives of every website is to increase their search engine visibility and rank higher in search engines. If you check the matrix to improve SEO rank, you will find social engagement at the top of the list.
Sharing your WordPress posts on multiple social media platforms will help you distribute your content more widely, increase the lifespan of your posts, improve your online visibility and organic traffic, and many more. The more clicks your website gets, the more search engines will mark your link as useful, and eventually rank your website higher. Thus your website will get more online visibility for free due to social media engagement. 
Helps To Reach Your Niche Audience
Selecting a niche customer and targeting them from the billions of internet users is not an easy task to do. If you start posting regularly on social media and analyze social media engagements, it will help you perfectly to reach your niche audience and save both your time and money.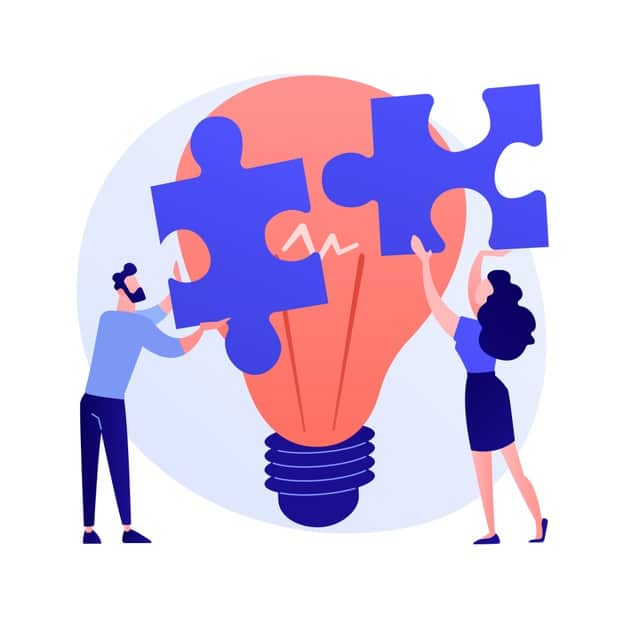 When a person first visits a website, he or she looks at the impression of your business on search engines, and social media platforms. It's now one of the simplest tactics to check the reputation by checking the likes, posts views, followers, and others to be assured about the credibility of your business, especially when it's new.
Make A Big Impact On Revenues
By generating social interaction and engagement on social media posts can help you reach out to your target audience on an instance. That eventually helps to build brand awareness and ultimately that creates a great impact on earning revenues. For instance, if any of your website posts get trending on Twitter or Youtube, it automatically appears on people's feeds and influences them to take action.
Now you have got a clear idea of why social media engagement matter for your WordPress posts, right? Keep reading to find out ways to increase social media engagement. 
How To Increase Social Media Engagement For WordPress Posts
Promoting your blog posts on multiple social networking sites can instantly boost both website and social media site traffic and engagements. And for WordPress posts, it can easily be done by following some simple social media marketing tactics. This strategic approach can improve your site reputation, help you to reach a broader audience, and grow your business in the long run. 
Let's take a look at how to get more social media engagements for your WordPress posts.
Schedule Posts For Multiple Social Platforms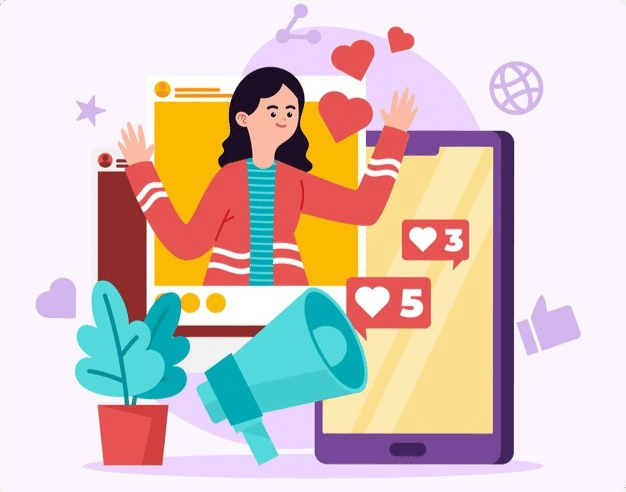 Now there are so many social media platforms, which means so many opportunities to share your posts and increase social media engagements. If your niche customers are active on multiple social platforms, then sharing posts on multiple social accounts altogether will help you be successful as a marketer or others.
Share WordPress Posts Regularly & Consistently
To boost views and shares on your WordPress posts, you have to first create a social media strategy of sharing the posts on multiple social media platforms. This should be done on a regular basis and multiple times. If you are worried that your followers will get pissed off when they see the same content shared multiple times, let's share research CoSchedule conducted in this regard.
The reality is that no one really notices or reads your all published posts regularly. Besides re-sharing your website posts will help you reach multiple followers, hitting multiple time zones, keep the regular audience engaged, and many more.

Respond Actively To Get More Customer's Reactions
Many businesses use social media as a customer service and support tool. It's the most effective tool to nurture the lead and build a long-term relationship with your customers. Whether you are a website owner or digital marketer, you have to. increase social media engagement, and it doesn't end right after you share WordPress posts on your social media profiles, pages, or groups. You must also be aware and respond back to your followers' reactions, comments, re-tweets, and shares. In this way, you can increase social engagements smartly.
Maintain A Visually Attractive Posts Scheduled Calendar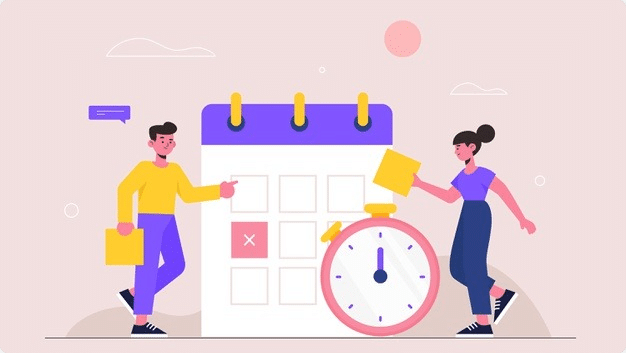 It's really hard to keep track of when or what to share on social media manually. The social media engagement on an instance will decrease if erroneously scheduled posts are missed. You can eliminate these hassles by using a schedule calendar, from which you can plan, schedule, and highlight each one for sharing when, where, and how. Furthermore, you can monitor all social media engagements at a glance from the schedule calendar and be more productive. 
Analyze Constantly What Engage Followers
The competitive analysis involves understanding how your competitors effectively engage with their followers. Find out what type of content is driving the most comments, clicks, impressions, and shares on the latest trend. This can help you create better planning to make your social media marketing successful, in the meantime boost your social media engagements.
Take An Advantage of Auto Social Sharing Plugin
If you are looking for an easy-to-use solution to increase social media engagement, then you can go for the auto social share plugin for your WordPress-built website. Plugins are easy to get started and will help you in social sharing, post publish scheduling, and many more.
If you are looking for an all-in-one one plugin to handle your content planning as well as increase social media engagement, you can rely on SchedulePress which was known earlier as WP Scheduled Posts plugin. This unique content planning and management solution has 8000+ happy users and is backed up by prominent WordPress plugin creator WPDeveloper.  
It is important to visualize and manage all your tactics from one place. SchedulePress provides you with an interactive UI dashboard from where you can find out scheduled and unscheduled posts, social media engagements of each post, and many more.
SchedulePress Stunning Features To Smoothen Social Media Engagement
If you are seeking to implement the above-mentioned tactics in order to increase social media engagement, SchedulePress will surely amaze you with its fully-functional, advanced features. It will smoothen your social media engagements and boosts WordPress post views, shares, and more.
Let's explore how SchedulePress auto social share features with other exclusive updates. 
Share On Multiple Social Media Profiles At Once
You can integrate more than one social media platform by using SchedulePress and share your WordPress scheduled posts on multiple social media marketing platforms at the same time.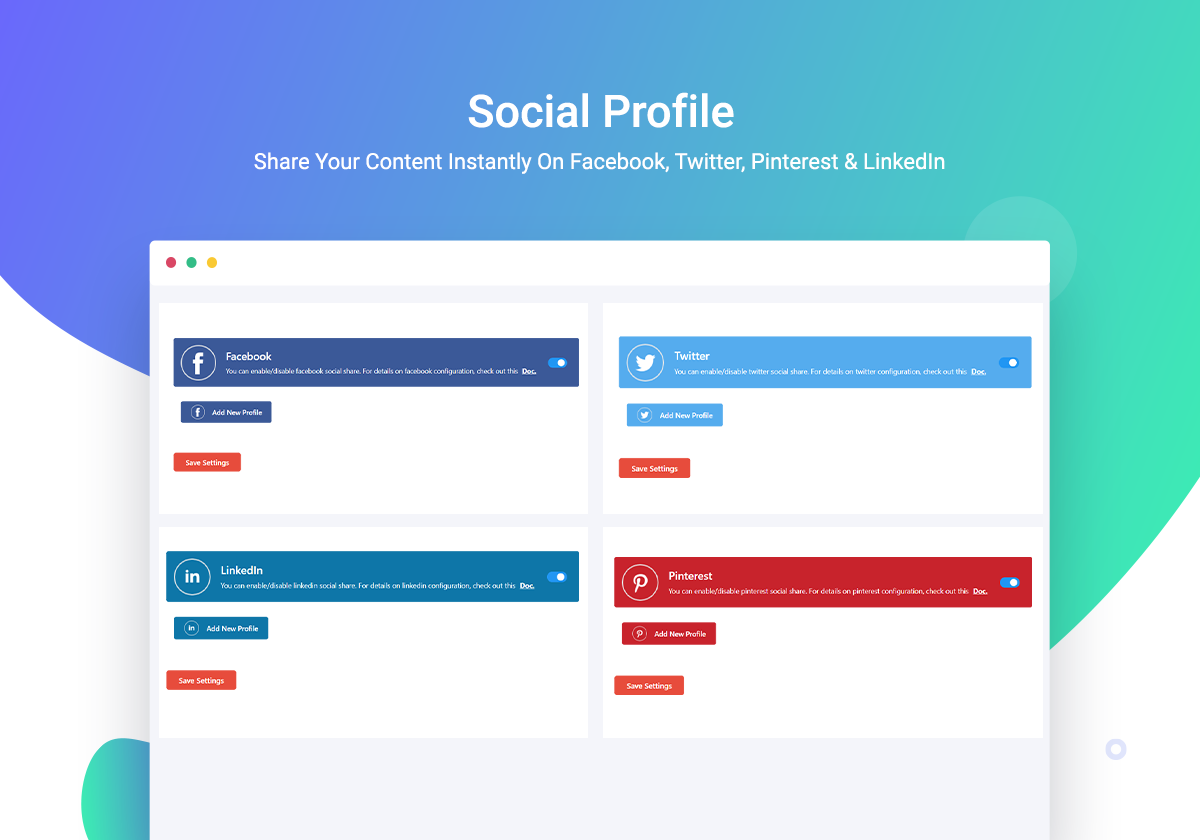 If your niche audience is from Facebook, Twitter, LinkedIn, Pinterest, etc social media sites, you can easily integrate these platforms from your WordPress dashboard easily with SchedulePress. Each post can be customized separately, depending on the type of social media site appearances on which one you want to share your posts. You will have both options to automatically or instantly from the WordPress Editorial you can share your posts right away. Get excited? 
Customize Social Share Templates For Different Platforms
SchedulePress not only lets you share post links, but it also lets you customize and configure your social share posts outlook for multiple social media platforms. For instance, posts on Twitter get the most positive impression and increase social media engagement. If you can share with short attractive captions and useful tags. You can experiment with the look of your social templates and share your posts on the spot.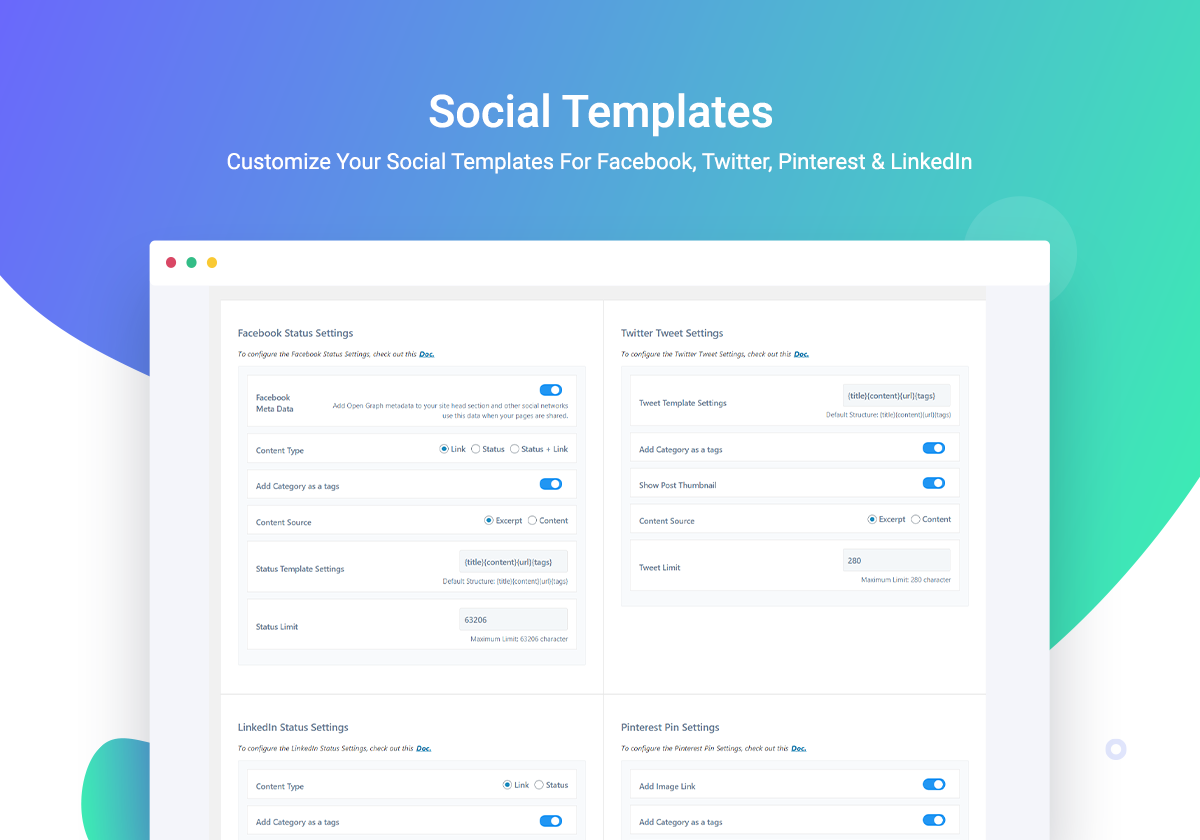 Plan Ahead With A Well-Designed Schedule Calendar
Schedule Calendar of SchedulePress comes up with a beautifully designed drag & drop capability that lets you plan your content efficiently. You can schedule all unscheduled blogs there, change the date of your scheduled blogs to another date, drag the specific blog posts to the desired date, and so on. Moreover, you can easily create new posts and schedule them at a time that you prefer. It allows you to also select the content status you want: Draft, Pending Review, or Scheduled.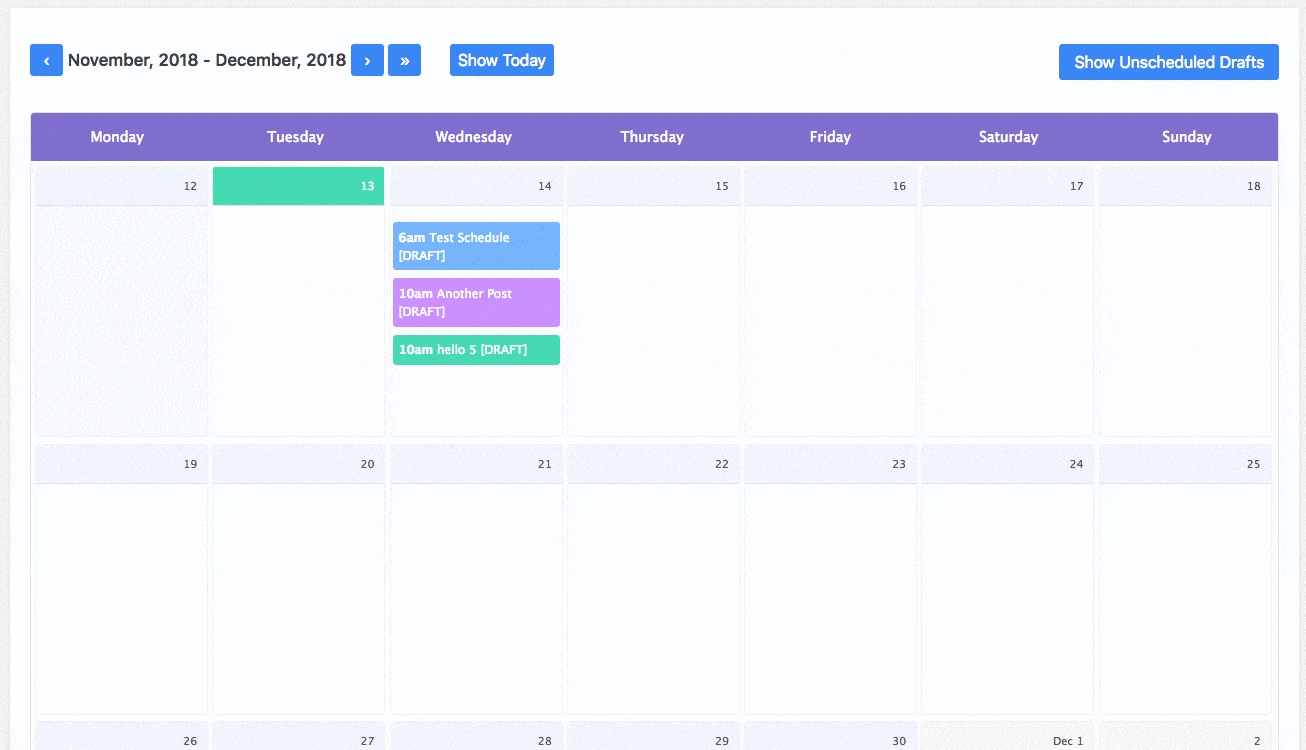 Bonus Tips: Manage Post Scheduling Productively Using SchedulePress
These are just a few of the many features of the SchedulePress plugin, you can do much more with it. Let's find them out. 
Use Auto Scheduler To Stay Stress Free
When your niche audiences are located in different time zones, SchedulePress lets you schedule and publish your posts automatically in your preferred time zone. With the auto-scheduler feature, you only have to provide a range or choose a time interval of publishing your all scheduled posts. This way you can publish posts automatically on multiple social platforms at a time and improve social media engagement.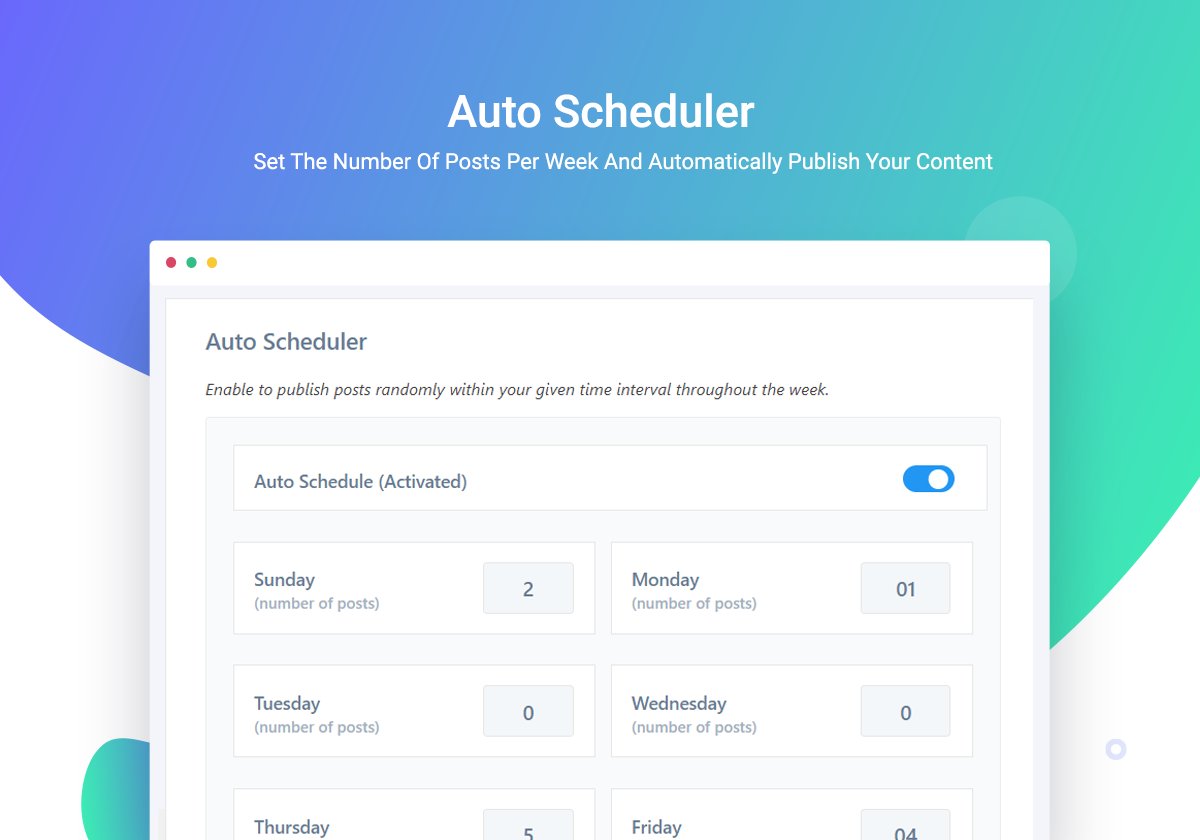 Manually Schedule Posts & Publish
If you want to pick your scheduled posts publishing time all by yourself, SchedulePress offers your manual-schedule handler. This feature gives you total control over your content planning. You can customize the publishing time and date according to your needs in order to boost your WordPress account's views, share, and many more. 
Manage The Missed Schedule Errors
Due to technical error, your WordPress scheduled posts may miss their scheduled time. SchedulePress can take care of all your missed scheduled posts. You have to just enable the missed scheduler handler exclusive feature from SchedulePress Settings. The plugin will take responsibility for notifying you about the missed schedule errors, reschedule them automatically.
This is how
SchedulePress
makes it effortless for you to generate a lot of social media engagement with shares, comments, likes, and so on. Hopefully, you got a clear idea of boosting your WordPress post traffic with social media engagement.