One of the biggest challenges of creating a successful website is finding ways to get free traffic with super effective marketing strategies. Even when you are creating interesting, relevant content and posting consistently on schedule, your visitor count may not be growing.
Sometimes, it's not simply enough to create and promote content; you have to go one step further if you want more visitors to come to your website and boost your conversions. In today's post, we are going to teach you some clever hacks to get free traffic using WordPress plugins.
Top Hacks To Get Free Traffic To Your Website
Whether you are running an online business on WordPress, or your personal website, increasing your number of visitors should definitely be one of your first priorities. The more free traffic you can get, the higher chances you have to boost your conversions. Check out some of these growth hacks that you can use to get free traffic and boost engagement on your WordPress website.
Share Your Content On Social Media Platforms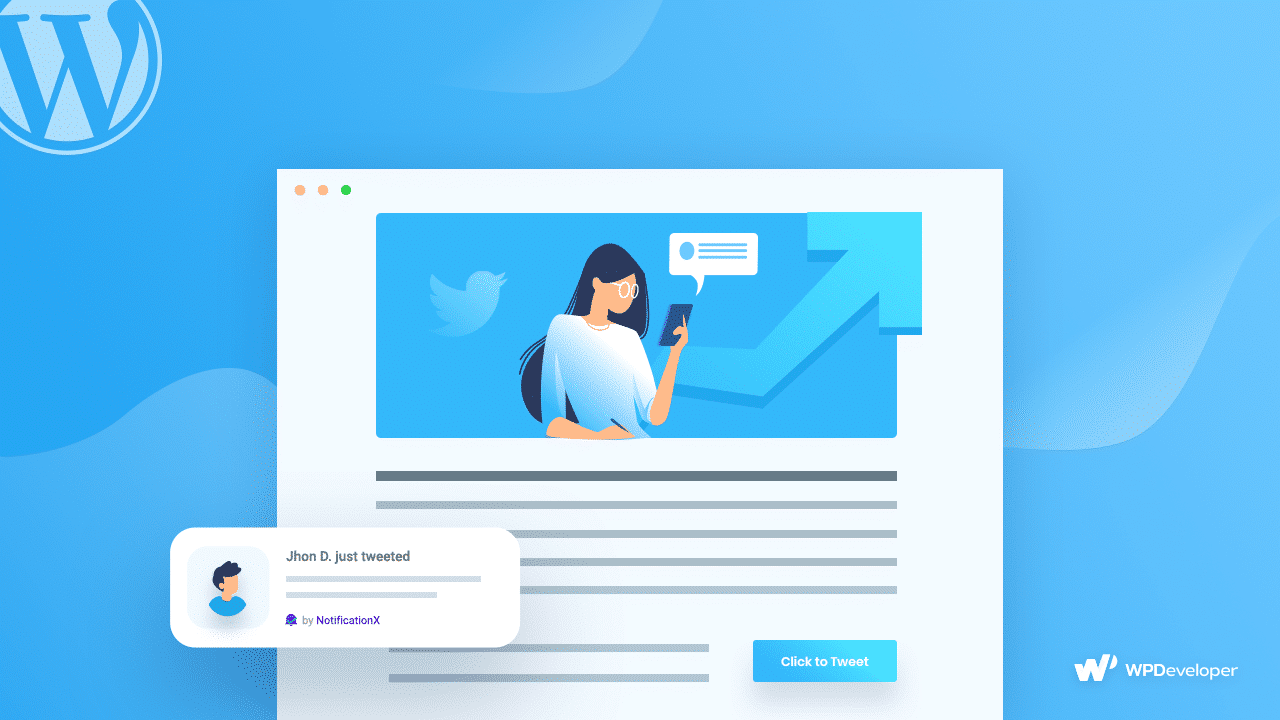 This may seem obvious, but you should never underestimate the power of social media networks. With nearly nearly 3.8 billion actively using platforms like Facebook and Twitter, sharing your content on these social networks is crucial. So, always make sure to share your content on all the popular social media platforms at the right time. Check out our top ways to increase your Twitter engagement rate if you want to get free traffic to your WordPress website from your Twitter account.
Get Free Traffic To Your Website From Forums
Building an online community can also help you get free traffic to your website. Online forums like Reddit or Quora are great places to meet and connect with your target audience. You can communicate with them on these forums and focus on building your network. Once you have built your community, you will be able to easily get free traffic to your website by participating actively in these forums.
Build Trust & Credibility With Social Proof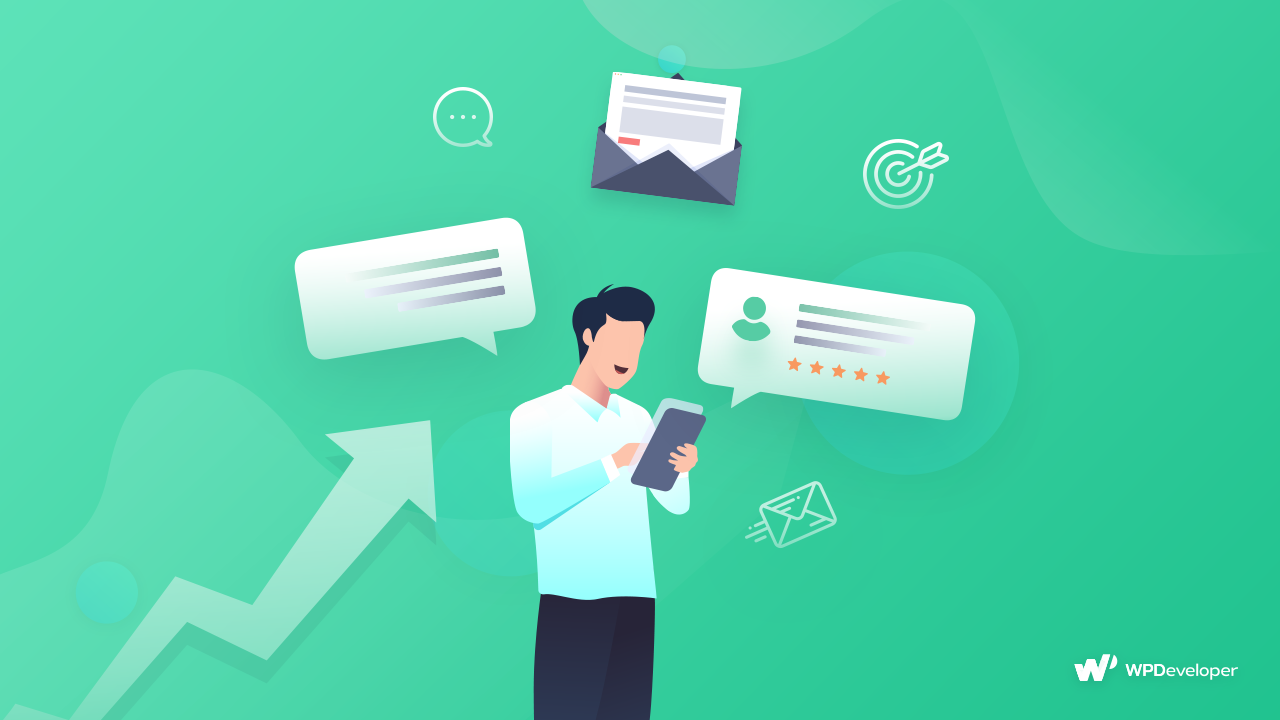 If you want people to visit your website frequently, then you need to show them that you are reliable and trustworthy. Thankfully, this is very easy to go with a marketing tactic known as social proof. These include any and all user-generated content such as comments, sales, reviews, tweets and even website visits and download counts. By showing your site visitors that other people are also visiting your website, commenting on your posts or tweeting about your products, you can build trust and get free traffic.
NotificationX: Best WordPress Plugin For Social Proof To Get Free Traffic
Thankfully, it is very easy to use social proof and get free traffic using WordPress plugins. With the help of NotificationX, a powerful social proof solution, you can get free traffic to your website by displaying attractive popups for comments, reviews, sales, and much more. 
Want to find out how it works? Then let's dive in to see how you can use NotificationX WordPress plugin to grow your website with social proof.
Display Stunning Comment Popups To Boost Engagement
If you want new visitors to remain on your website, you need to show them what other people are saying about your site. An easy way to do this is by displaying comment popups on your web pages. By leveraging comments from your previous site visitors, you can get free traffic and boost engagement with NotificationX. 
To do this, all you have to do is install and activate NotificationX. Then, create a new comment popup notification by going to NotificationX→ Add New and choosing 'Comments' as your 'Source'.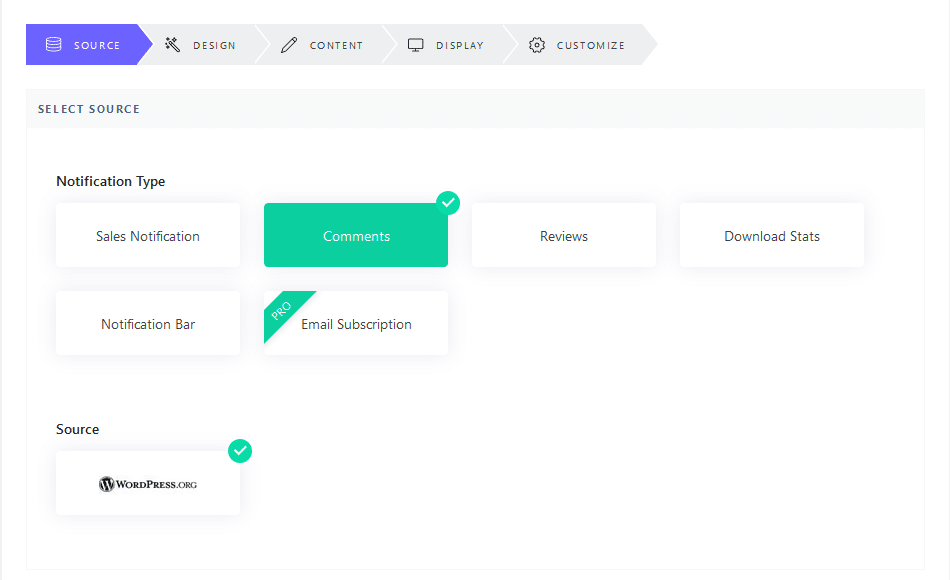 Next, configure the content, design and appearance of your comment popup in NotificationX. There are tons of options in NotificationX to help you customize your comment popup easily in any way you want. It will take less than two minutes to set it all up, and you won't have to worry about coding either. 
When you are done, your site visitors will be able to see beautiful comment popups on your website as shown below. This way, you can gain credibility and get free traffic by encouraging visitors to continue browsing through your website. Check out this detailed documentation to find out how to customize and configure the content of your comment popups with NotificationX.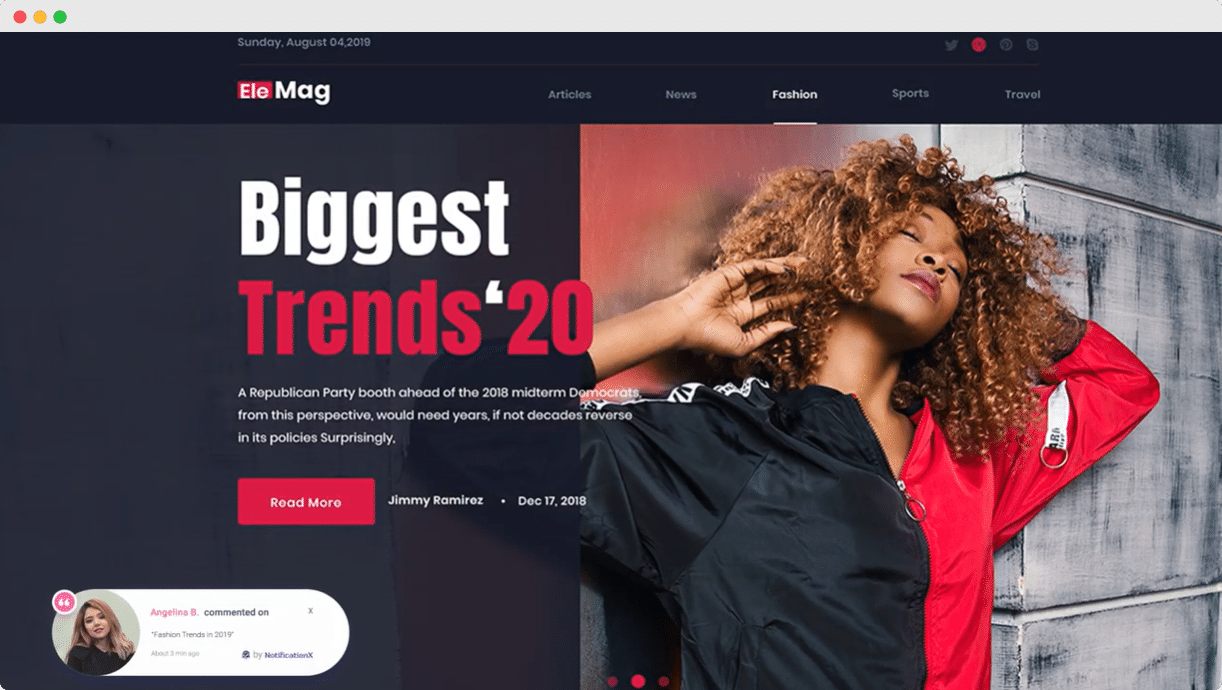 Get Free Traffic By Gaining Trust With Review Popups 
You can gain trust from new visitors by creating review popups in NotificationX and get free traffic that way. When a new site visitor sees reviews from other people on your website, they will be able to view as someone who is reliable and trustworthy. This may encourage them to visit your website again, make purchases or recommend you to their friends and family. 
For eCommerce businesses, sharing customer reviews and gaining trust is extremely important. Thankfully, with NotificationX, you can get free traffic to your website no matter what type of WordPress eCommerce platform you are using. NotifcationX comes with powerful integrations with many popular WordPress solutions like WooCommerce, Freemius, Easy Digital Downloads and more.
For example, if you are using WooCommerce, you can gain credibility and trust from potential customers by displaying review popups with NotificationX.  This way, you will be able to skyrocket your WooCommerce sales with NotificationX.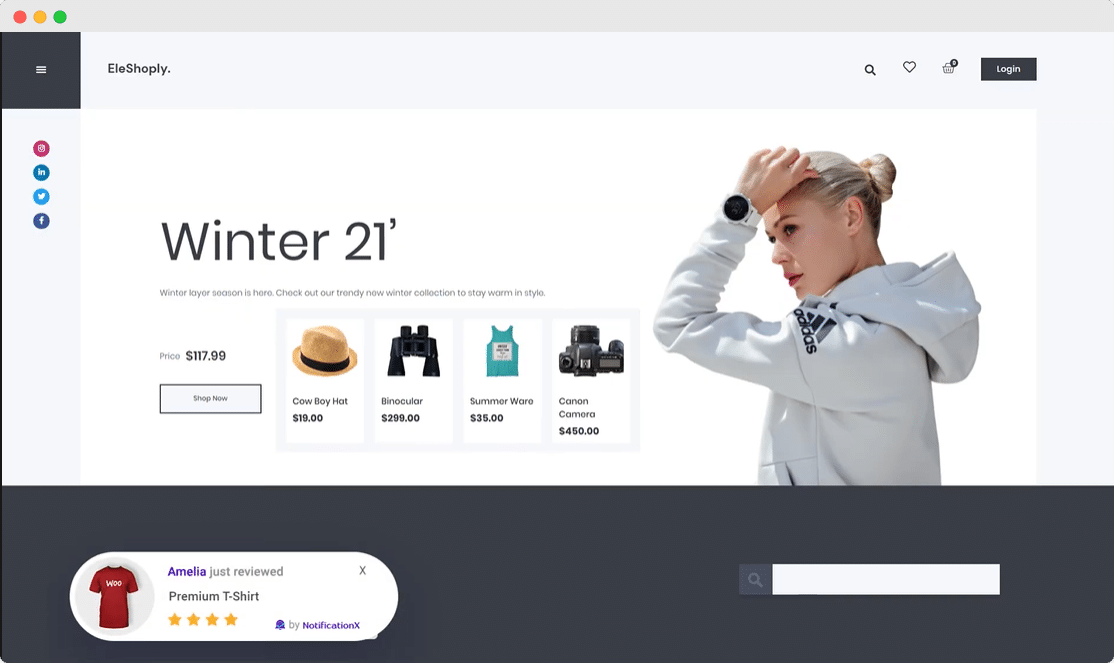 Use WordPress Notification Bars To Increase Conversions
Another easy hack to get free traffic with NotificationX is by creating a WordPress notification bar for your website. A notification bar is essentially a small banner displayed at the top or bottom of your page. You can use it for special announcements, sales promotions, or even to invite visitors to subscribe for your newsletter. 
With NotificationX, you can design and display stunning WordPress notification bars complete with eye-catching Call To Action buttons, animated countdown and even use dynamic evergreen timers too. This way, whenever your site visitor clicks on the button on your notification bar, you will be able to increase your conversions and get free traffic to your website.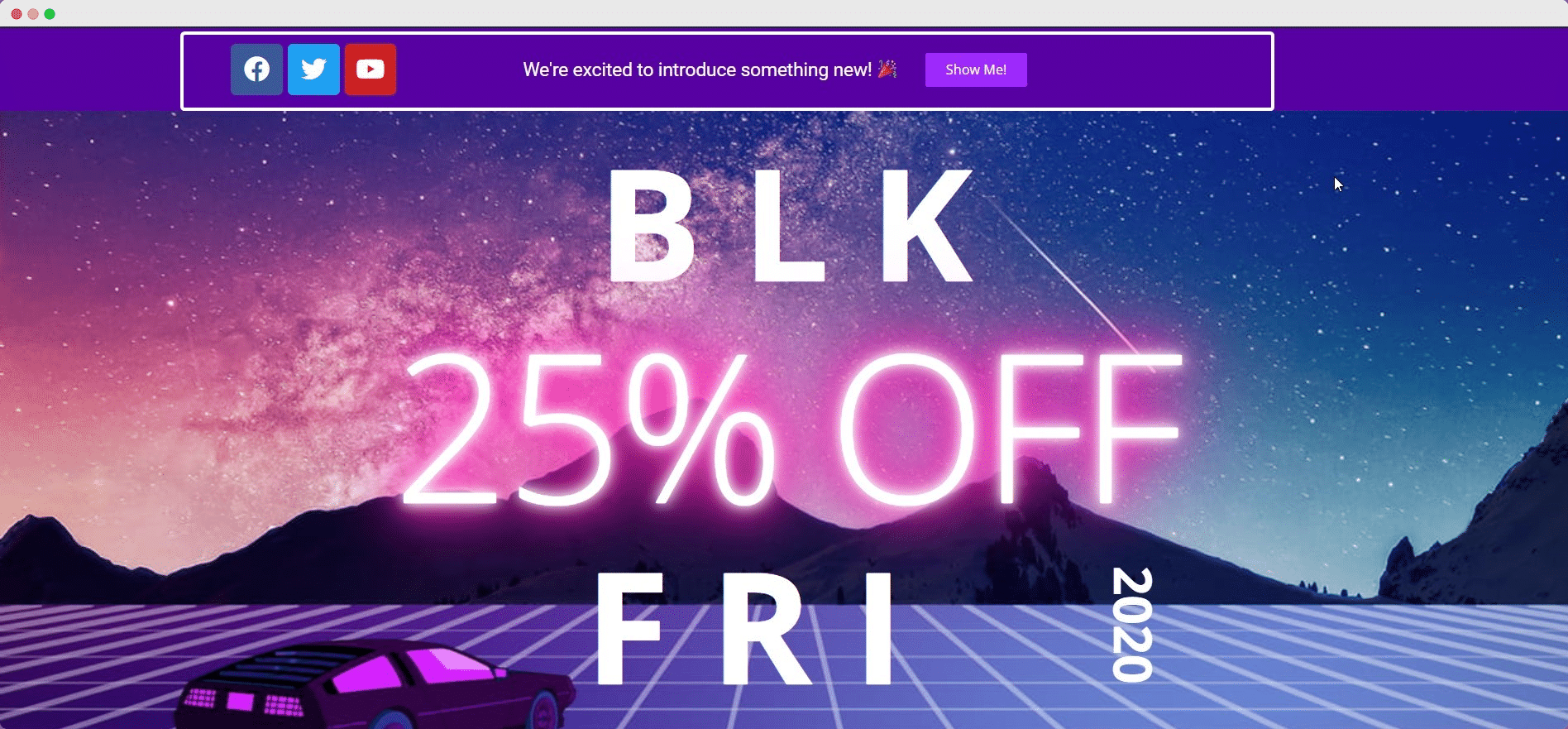 Use Google Analytics With NotificationX To Display Visitor Counts
Did you know that you can leverage your current visitor count to get even more traffic to your website? Using NotificationX integration with Google Analytics, you can display the number of people who have visited your website during a particular time period using attractive popup alerts. 
This way, whenever new site visitors are browsing your web pages, they will see that other people have also visited your website. They will be see your visitor count and feel more confident about the authenticity of your website.
Displaying visitor count alerts would require a few additional steps as you have to connect NotificationX with Google Analytics. However, the end result is worth it, as you will be able to leverage your current visitor statistics to get even more traffic to your website.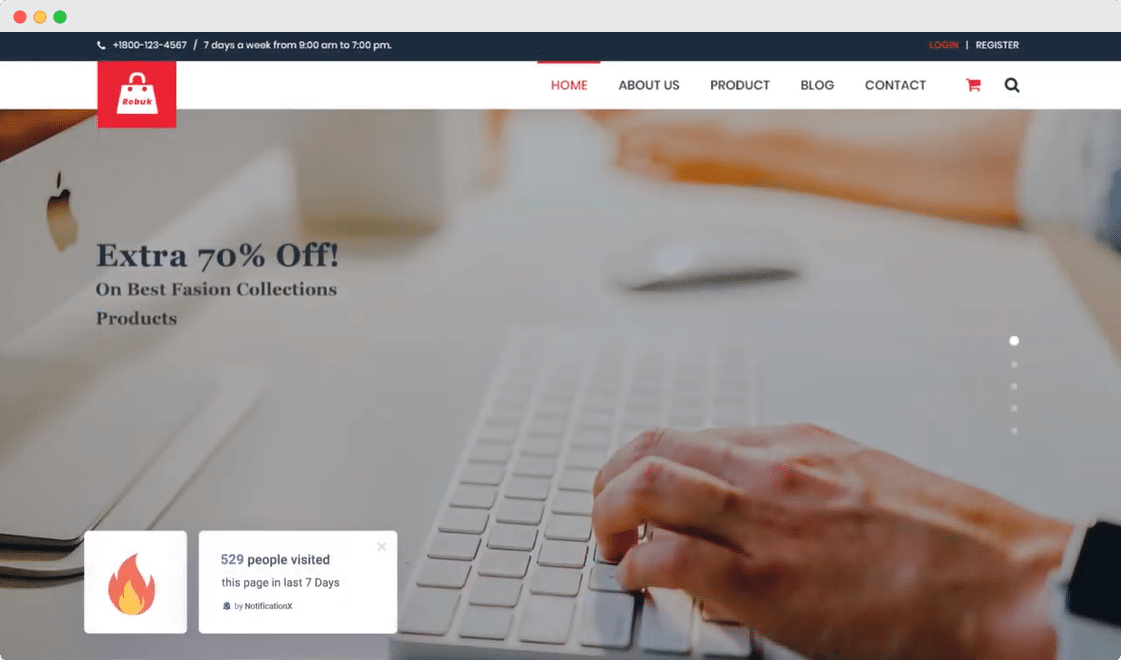 Grow Your Mailing List By Displaying Email Subscription Counts
Besides this, there is another way to get more traffic to your WordPress website. If you want your visitors to keep returning, then you should focus on growing your email subscribers list.
Using social proof, you can create beautiful popup alerts in NotificationX whenever someone subscribes to your email list. This will encourage others to sign up for your newsletter as well. Thus, you will be able to get more traffic by sending emails for new content, updates and announcements to your subscribers.
To help you do this, NotificationX Pro comes with seamless integration with several popular WordPress email marketing tools. These include MailChimp, ConvertKit, ContactForms and much more. This way, you will be able to improve your email marketing strategy with social proof and get more traffic to your website.
Want to find out more? Check out this video to get a quick tutorial on how to create email subscription popup alerts in NotificationX. 
To sum it up, there are several ways you can get free traffic to your website using WordPress plugins like NotificationX. Try these growth hacks for yourself, and share your experience with us in the comments below. 
Make sure to subscribe to our blog to get the latest updates, fun tutorials, and more. You can also join our Facebook community and connect with other WordPress users like yourself.