If you are a plugin developer, then you are probably wondering how you can increase sales of your plugin and earn more revenues. We've got the answer for you–you'd be surprised how easy it can be to increase WordPress plugin sales by using a few quick, clever strategies.
👩‍💻 7 Common Struggles of WordPress Plugin Developers
While creating and developing a WordPress plugin is hard work, increasing sales of your plugin might seem even harder if you don't know how to start.
This is because most WordPress plugin developers face many challenges when they are about to sell their plugins. In order to tackle these challenges, we need to first understand them. Let's take a look at some of the common struggles faced by most WordPress plugin developers.
1. Not Getting Enough Traffic
This is one of the first struggles faced by WordPress plugin developers, especially those who have just launched a new plugin. Without a significant amount of visitors to your site, your plugin will not be visible to a large number of potential customers. And so, it will be very challenging to increase plugin sales.
Fortunately, there are several hacks to get more traffic to your website that you can use to overcome this challenge. 
2. Very Low to Zero Engagement
It's not simply enough to have a large amount of traffic to your site if all they do is browse through your website but not take any action. You also want to have high engagement in the form of comments, click-through-rates, and social shares. Without enough engagement, you will not see a rise in your WordPress plugin sales.
3. Sales Are Not Increasing Over Time
Sometimes, the challenge isn't even increasing traffic or engagement. Sometimes, many plugin developers see high numbers of sales when they first launch their plugin. Over a period of time however, they notice that their WordPress plugin sales are no longer increasing. Eventually sales even begin to decline.
4. Email List Is Not Growing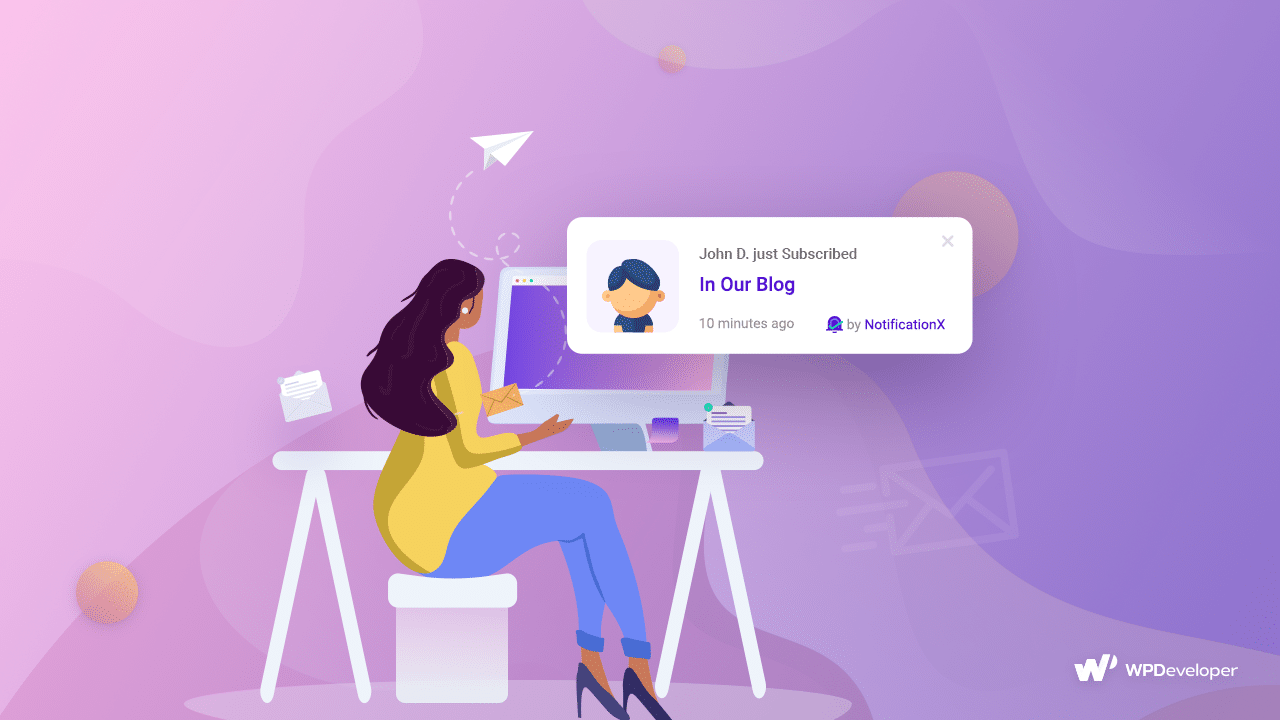 As a WordPress plugin developer, you want your potential customers to know more about your plugins. You want them to know about important updates, cool new features, and sales promotion offers. To do that you need to grow your email list. For a lot of WordPress plugin developers though, this can be difficult to achieve.
5. No Recognition By Others
To increase plugin sales, you want people to talk about how great your plugin is and how strongly they recommend it. However, it is hard to gain recognition for your plugin, and this is a challenge that many WordPress developers face when they try to boost their sales.
6. Struggle To Build Credibility
Without recognition, you might not have enough credibility to increase WordPress plugin sales. Why would a potential customer want to spend money on your plugin if they are not sure you can be trusted? If you had to struggle to build credibility–well, you're not alone, but there is an easy solution for this too, which we will show below.
7. Not Enough Exposure On Social Media
Gaining recognition and building credibility requires people to talk about your plugin and recommend them to others. Exposure on social media can go a long way to help you with this. Nearly everyone on the internet these days uses one or more social media platforms, but it can be challenging to get people to recommend your plugin on their social networks.
📣 Keys To Increase WordPress Plugin Sales
A few very effective, tried-and-tested strategies to increase sales are Fear Of Missing Out (FOMO) marketing and social proof marketing. Not sure what these terms mean? Don't worry, we're here to help. 
FOMO marketing is essentially a psychological marketing technique that pushes customers to purchase your products by instilling a fear of missing out on a good offer. In other words, this type of marketing strategy convinces your potential customers to believe that they must try out your product, or else they'll be missing out.
To do this, you obviously need to convince your potential customers that your products are worth buying. Luckily this is very easy to do with social proof.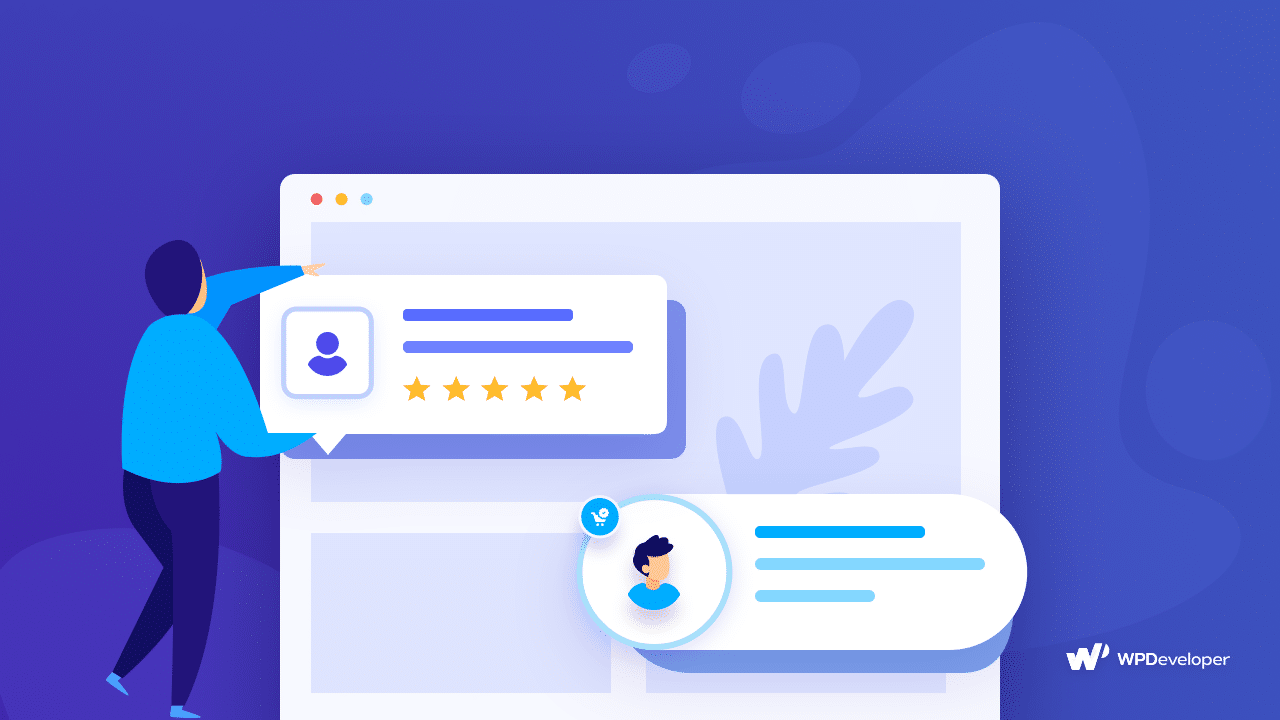 Social proof marketing is based on the psychological concept that most people will follow the actions of the masses. This means that your potential customers will be interested in purchasing your plugin if they see that other customers have done the same. 
Have you ever visited a website and seen a small pop-up showing you positive reviews of a product? That's an example of FOMO and social proof marketing. These marketing strategies are used by almost everyone, because they have been proven to be effective methods to increase sales.
🔥 How To Increase Plugin Sales With Social Proof?
Now that you know what is meant by FOMO & social proof, let's take a quick look at how you can leverage these marketing strategies to increase WordPress plugin sales.
Share positive reviews to

build credibility
Increase engagement

by displaying comments and email subscriptions

Create urgency

with sales notifications and download counts
🔔 NotificationX: The Best WordPress Marketing Solution
These are some basic ways you can increase plugin sales by taking advantage of FOMO and social proof marketing. However, to do this quickly and easily, you'll need to use effective, FOMO & social proof solutions. 
How will you know which one is the best and most effective solution for you though? Well, lucky for you, we have the answer: NotificationX.
🚀 How To Increase Plugin Sales With NotificationX?
NotificationX is brought to you by WPDeveloper, the same team behind popular WordPress solutions like Essential Addons For Elementor, BetterDocs, SchedulePress and Templately, and powering up over 3 million websites.
NotificationX helps you create attractive, attention-grabbing social proof popups for sales, comments, reviews, download counts and much more to make your visitors feel an urgency to purchase your products. It is a very powerful tool for any WordPress plugin developer who wants to increase their sales with FOMO & social proof marketing.
To get an idea of what kind of notification alerts you can display with NotificationX, take a look at some of these websites that are using NotificationX to create attractive popups on their pages.
There are tons of cool features that you can use to increase plugin sales with NotificationX. In this blog post, we are going to go into more details about what each of these features are and how you can use them.
Before we do that though, the first thing you need to do is install and activate NotificationX.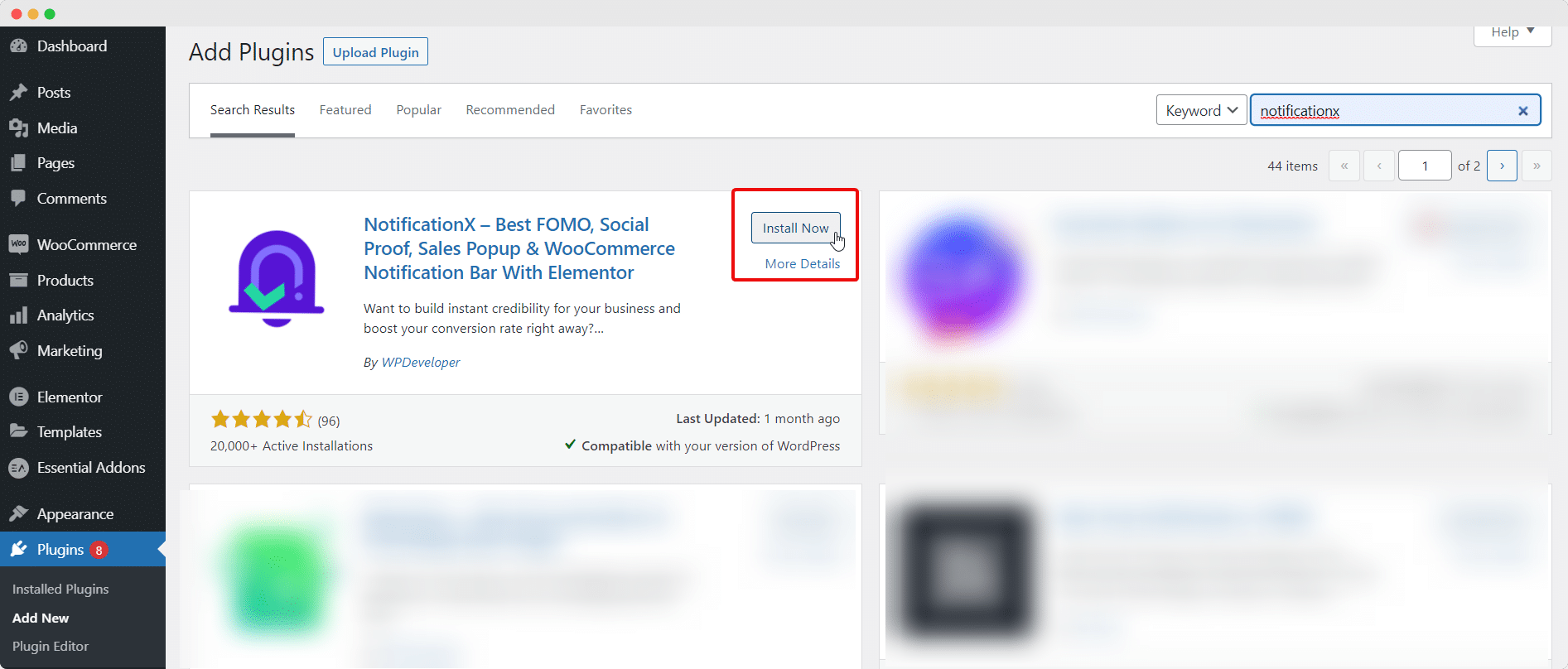 Once you have done that successfully, you can follow our step-by-step guide on how you can increase plugin sales with NotificationX.
1. Display WordPress Plugin Sales Notifications With NotificationX
An easy way to get potential customers to purchase your plugin is to show that other customers are also purchasing your plugin.
To use sales notification alerts on your website you have to navigate to your WordPress dashboard, head over to 'NotificationX' and click on the 'Add New' button.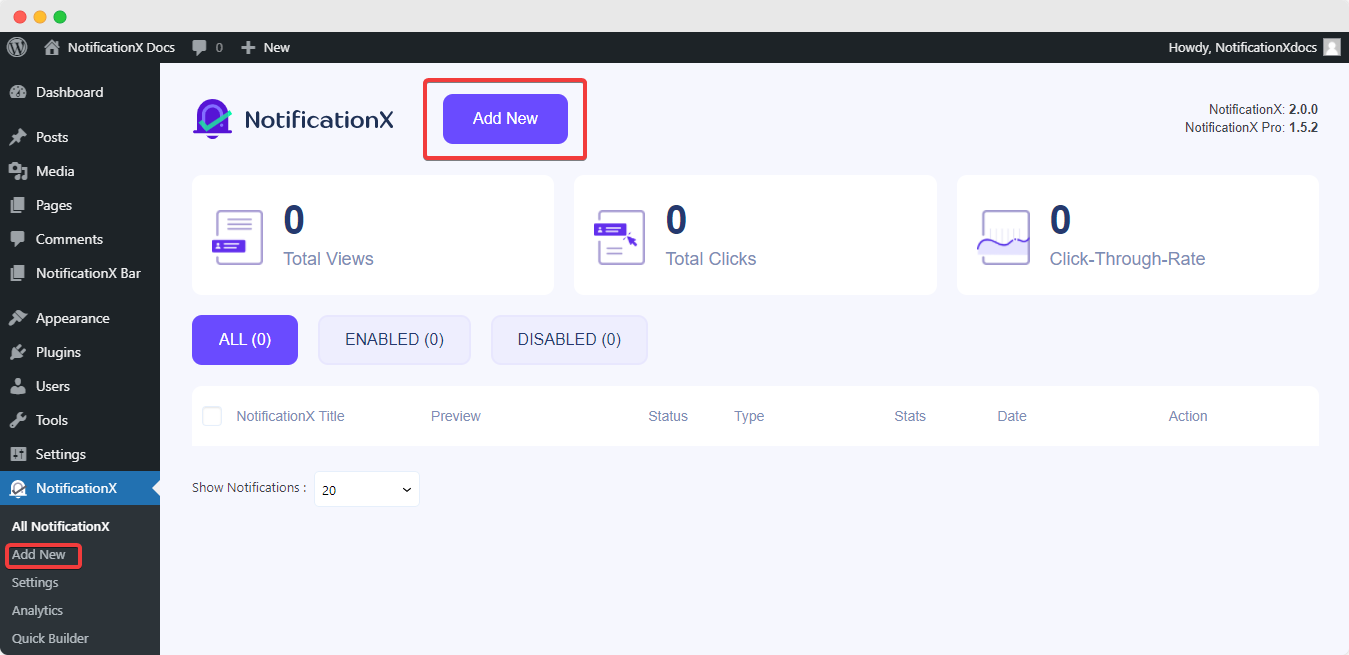 After this you can choose the type of notification (in this case, it will be Sales Notification) and also which e-commerce platform the sales notification should come from. You can do all of this by clicking on the 'Source' tab and playing around with the options there.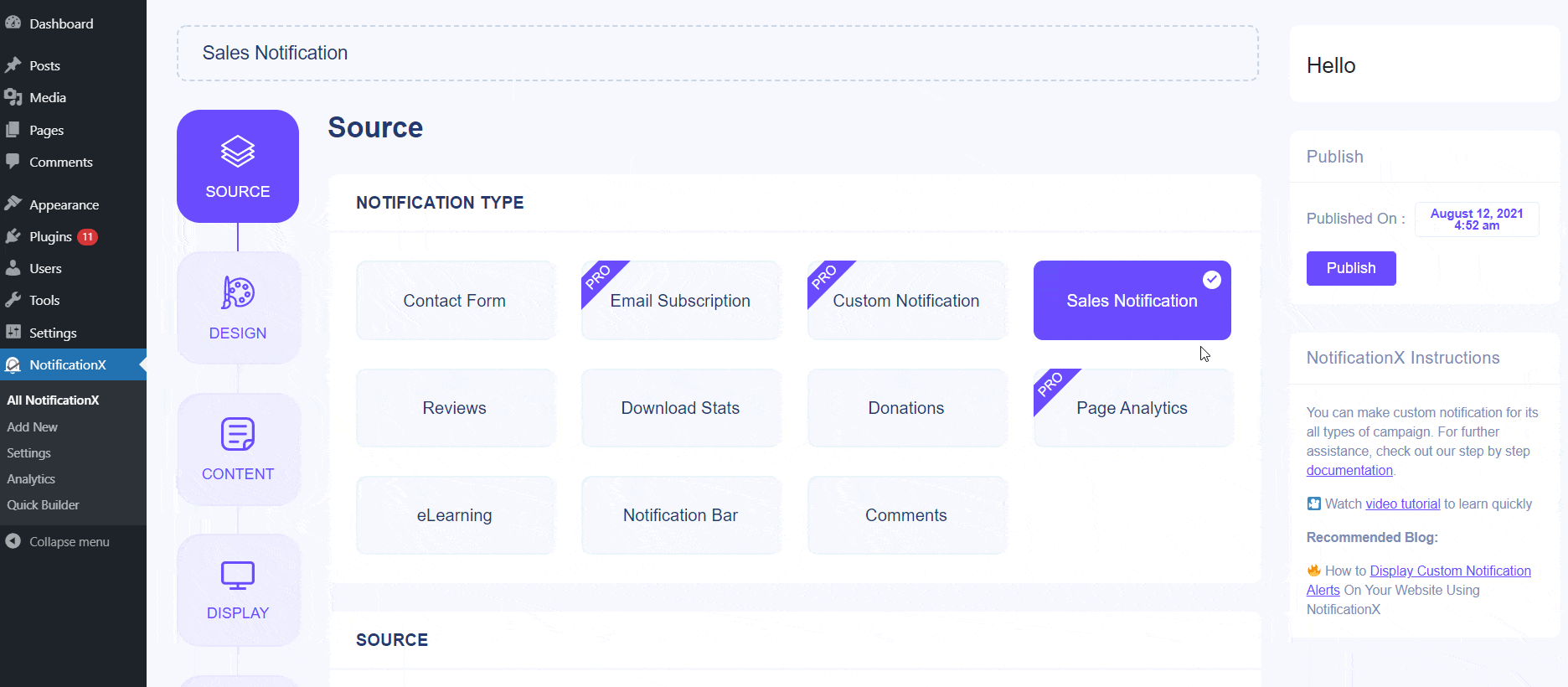 You can change the design of your alert by going to the 'Design' tab and choose the content for your sales alert from 'Content' tab. On the other hand, the 'Display' tab lets you choose how your notification alerts will be displayed, on which pages on your site you'd like to display them and even choose who will be able to see the notification alerts too. 
Finally, the 'Customize' tab will allow you to customize the appearance of your notification alerts by letting you adjust the position, notification size, mobile visibility and much more.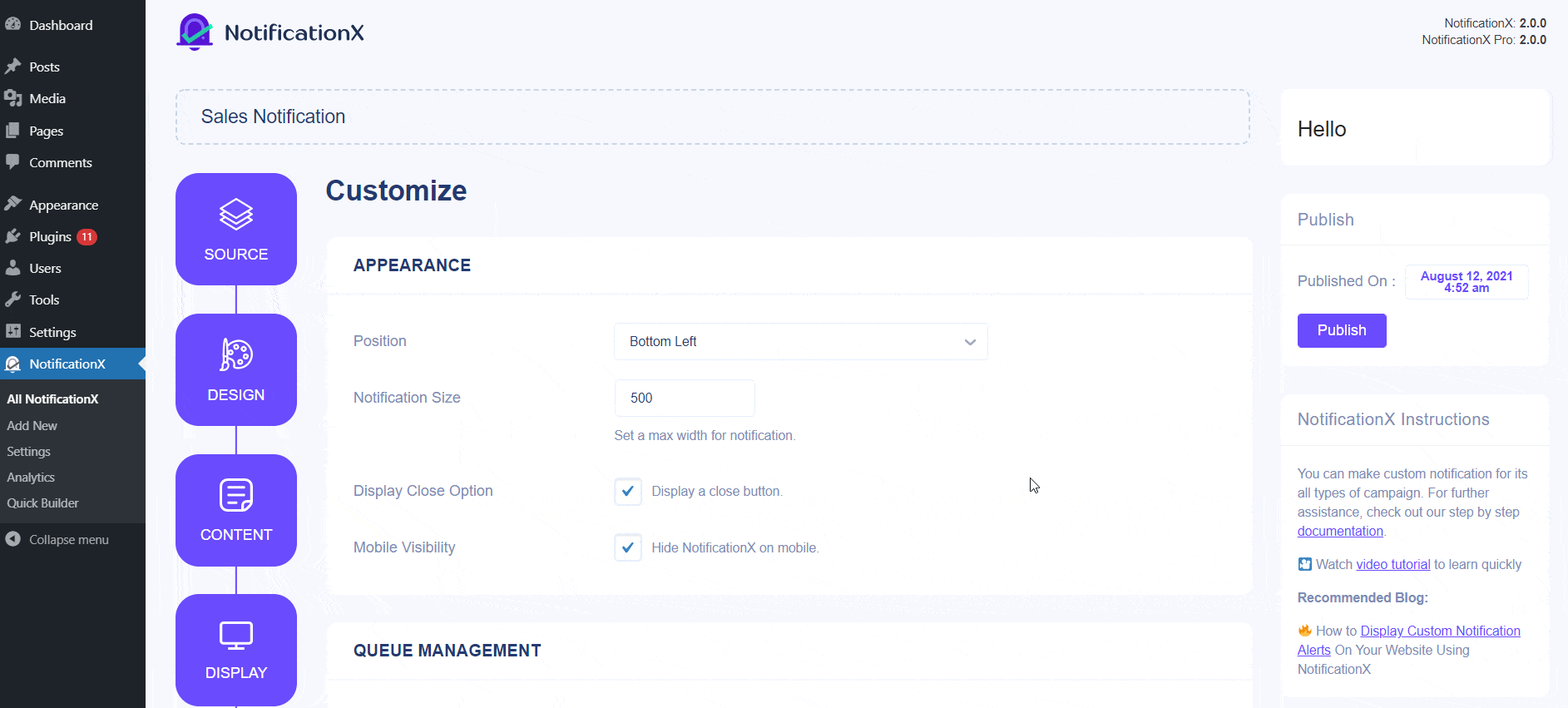 Play around with all the options available by going into each tab and tweaking around with the settings. Once you are done, you will be able to create a beautiful, compelling sales alert notification on your WordPress website like the one shown below.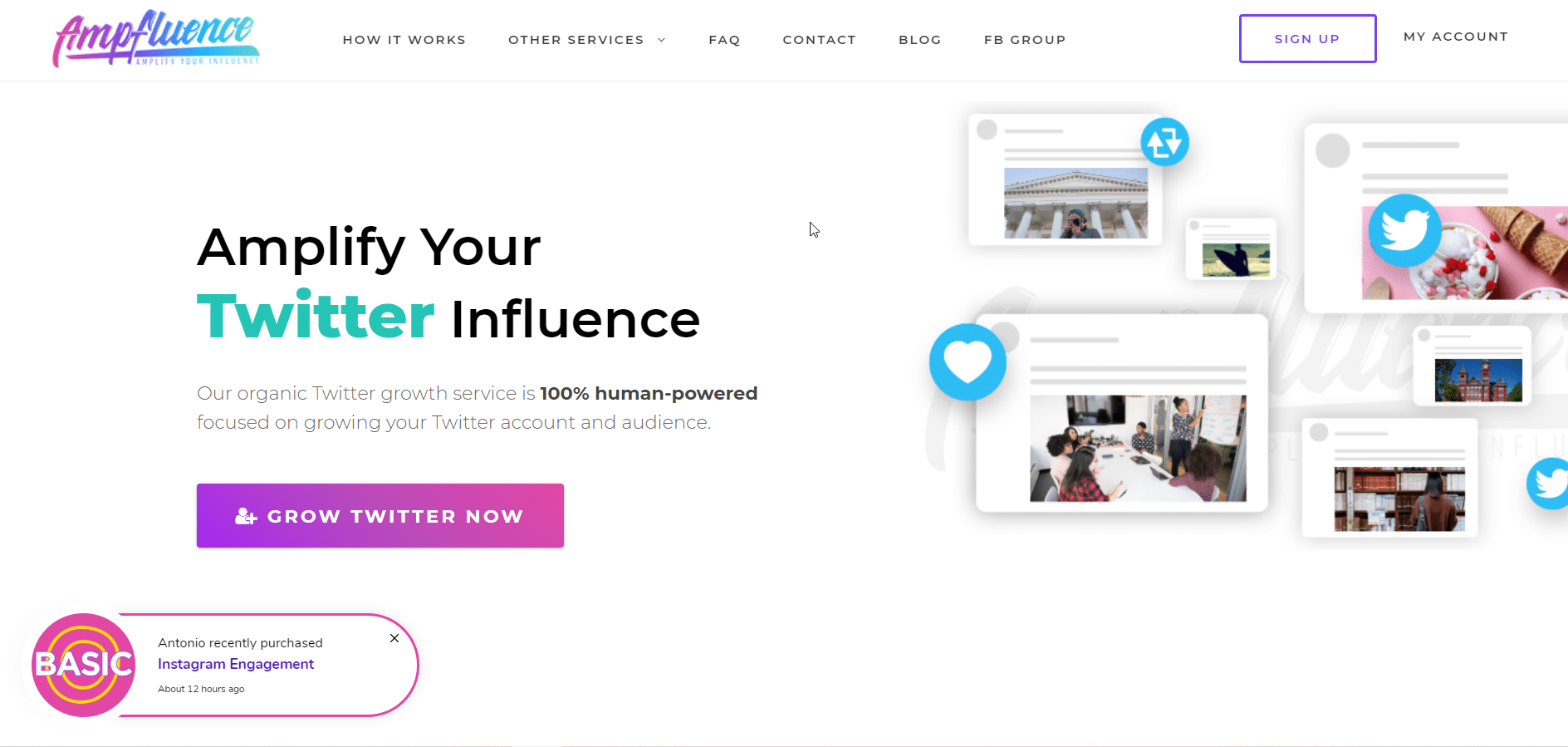 2. Gain Credibility With Review Popups To Increase Plugin Sales
Building credibility for your plugin and getting your potential customers to see you as trustworthy is easy to do with NotificationX. All you need to do is create review popups and display them on your site. 
You can do this in much the same way you would set up sales notifications alerts for your website, except this time you will choose 'Review' as your notification type.
Customize your review popup and style it however you want to. If you want, you can choose to display your plugins' ratings instead of text reviews. Display them anywhere on your site to start building credibility with social proof and thus increase sales too.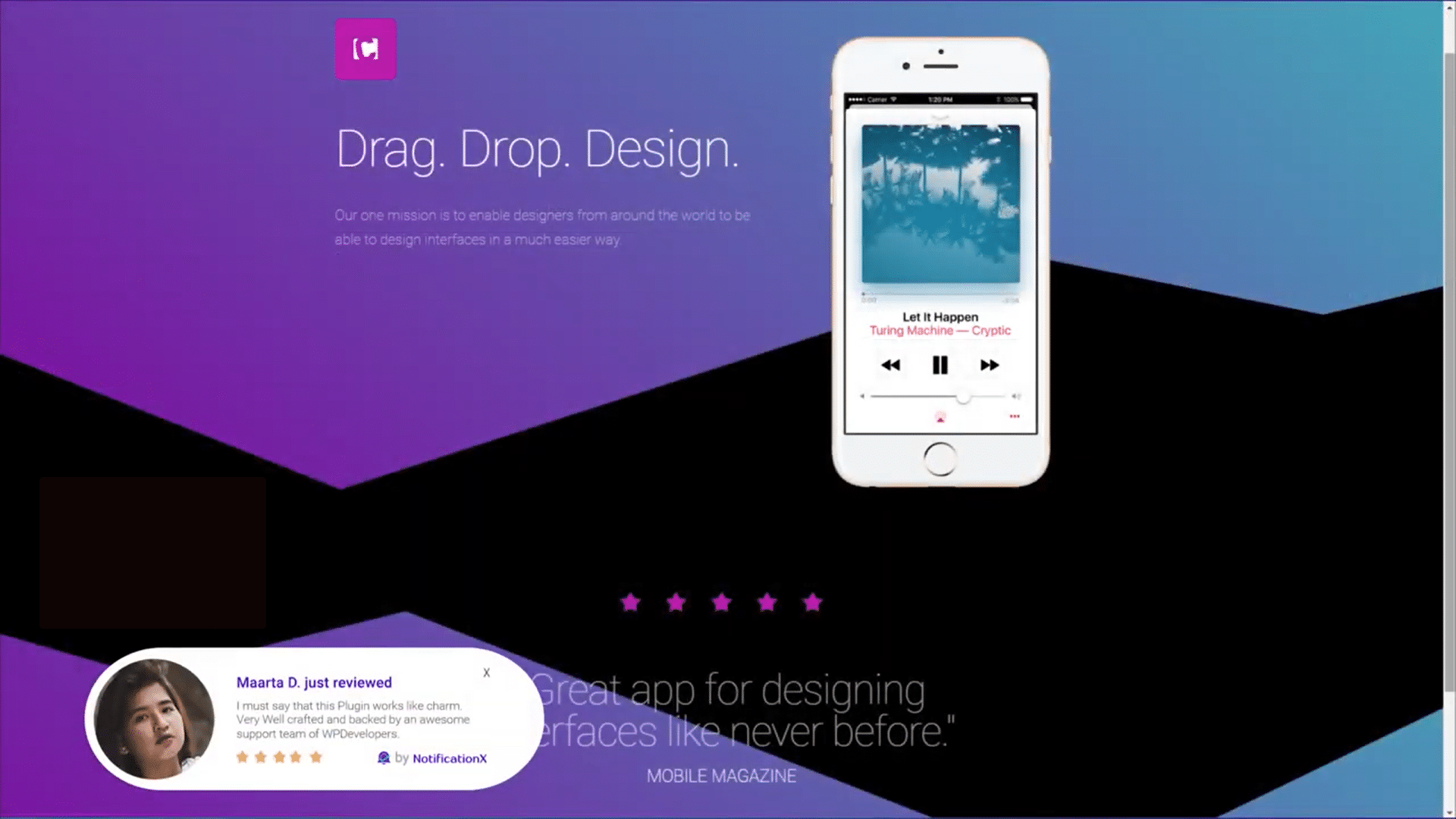 3. Integrate With Envato, Zapier, Freemius, WooCommerce & More
To help you display sales notification alerts on your WordPress website, NotificationX gives you full, advanced integration with a huge number of e-commerce platforms such as Envato, Zapier, Freemius, WooCommerce, and Easy Digital Downloads.
This means that if you have a store set up on any of these platforms, whenever you make a purchase, NotificationX will display a sales alert for it. You can check out all of their Integrations Page to find out all the platforms that can be integrated with NotificationX.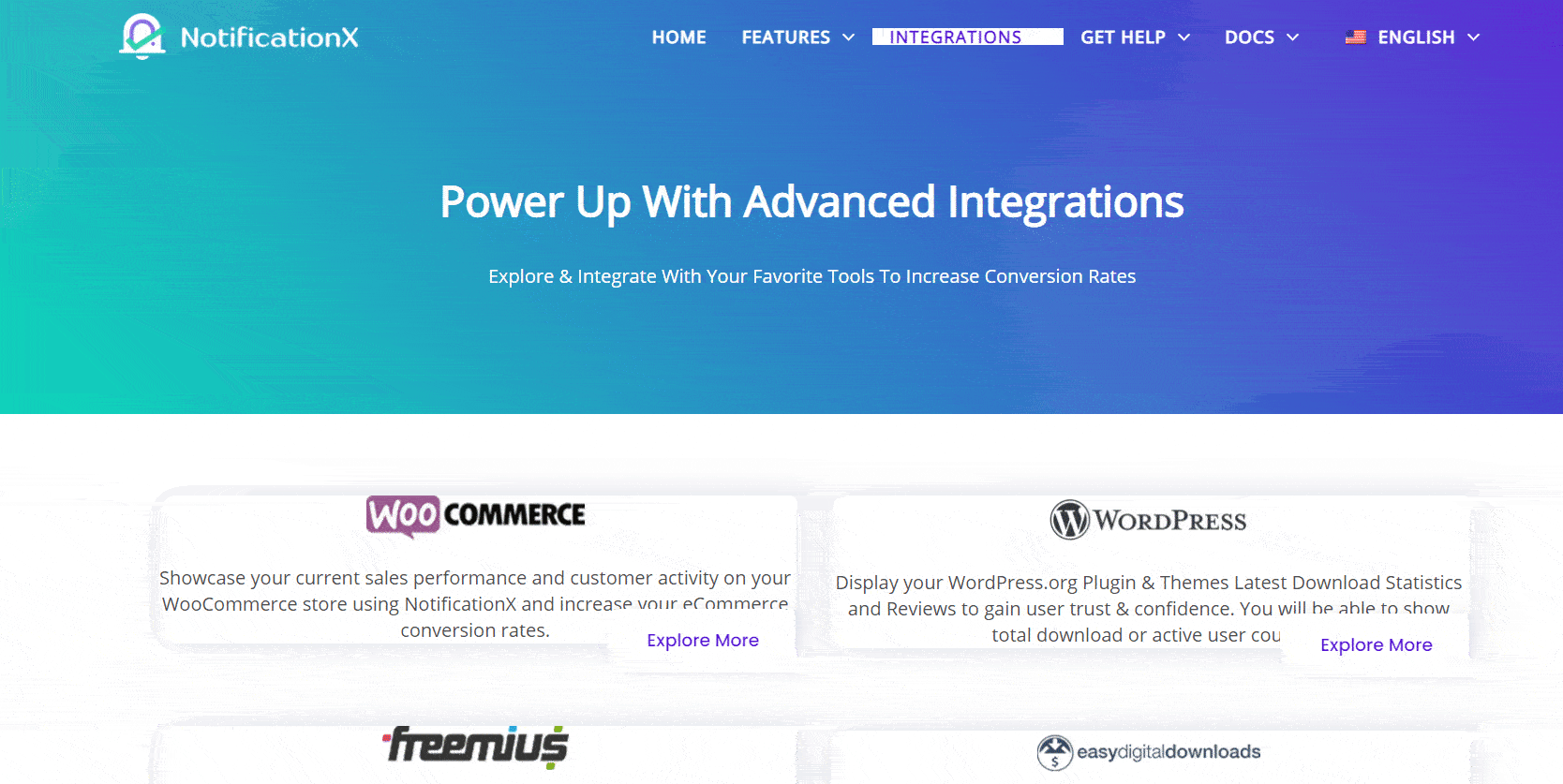 4. Display Special Offers With A Customizable Notification Bar
To increase sales, you have probably planned several promotional campaigns, but how will you get your potential customers to be interested in them?
One easy way to do this is to by creating a WordPress notification bar or optin bar. This bar is completely customizable and only takes a few minutes to set up. Just select the Notification Bar from the 'Source' tab as your notification type and customize the bar however you want to. After you are done, you will be able to see an eye-catching notification bar on your website to help you increase sales.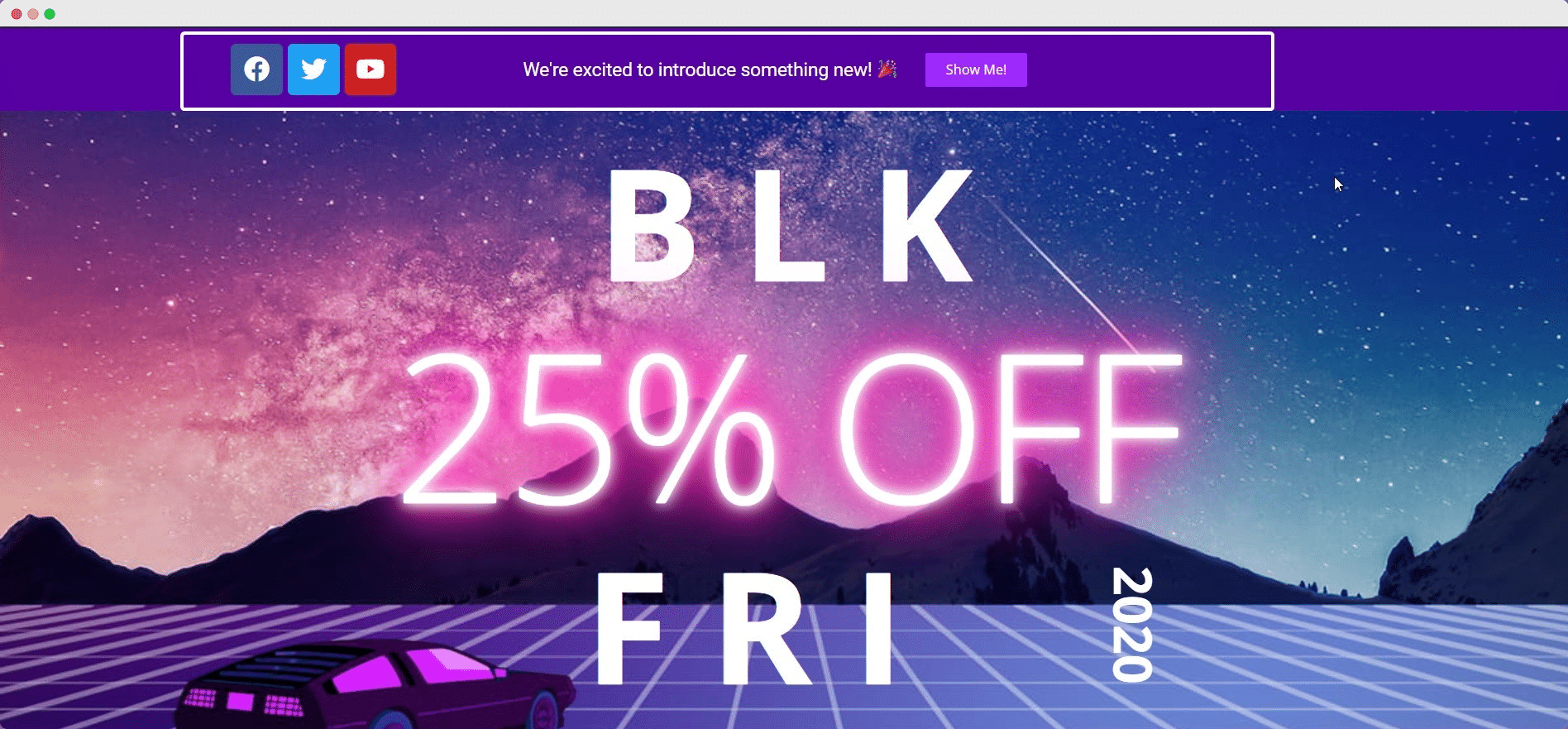 While you are customizing your notification bar, you might see an option to add an animated countdown to your bar.
Animated countdowns are a great way to create urgency in your customers, especially if your promotional campaigns are set to run for a short, limited period of time. And with NotificationX, you can easily add dynamic, evergreen timers on your notification bar without any coding for greater impact. 
Customize your notification bar with animated countdowns and watch as yours sales increase dramatically.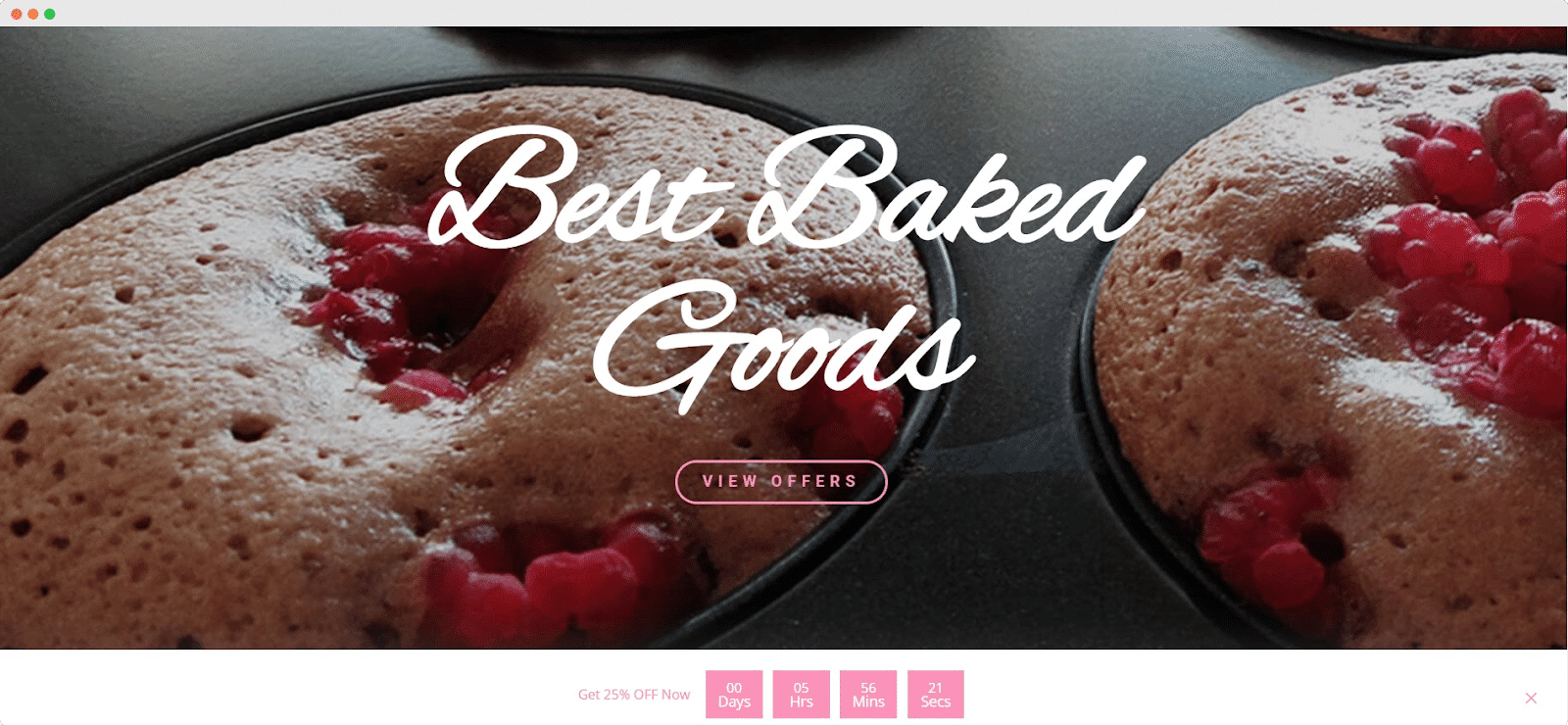 5. Display WordPress Plugin Download Stats
Aside from showing sales alerts, you can also compel your customers to give your plugin a try by displaying 'Download Stats' using NotificationX. The steps for this are exactly the same as before, except you will be choosing Download Stats from the 'Source' tab as your notification type. 
You have the option to choose whether you want to show the download statistics for 24 hours, the past 7 days, the number of active users who are using your plugin or simply display how many times your plugin has been downloaded.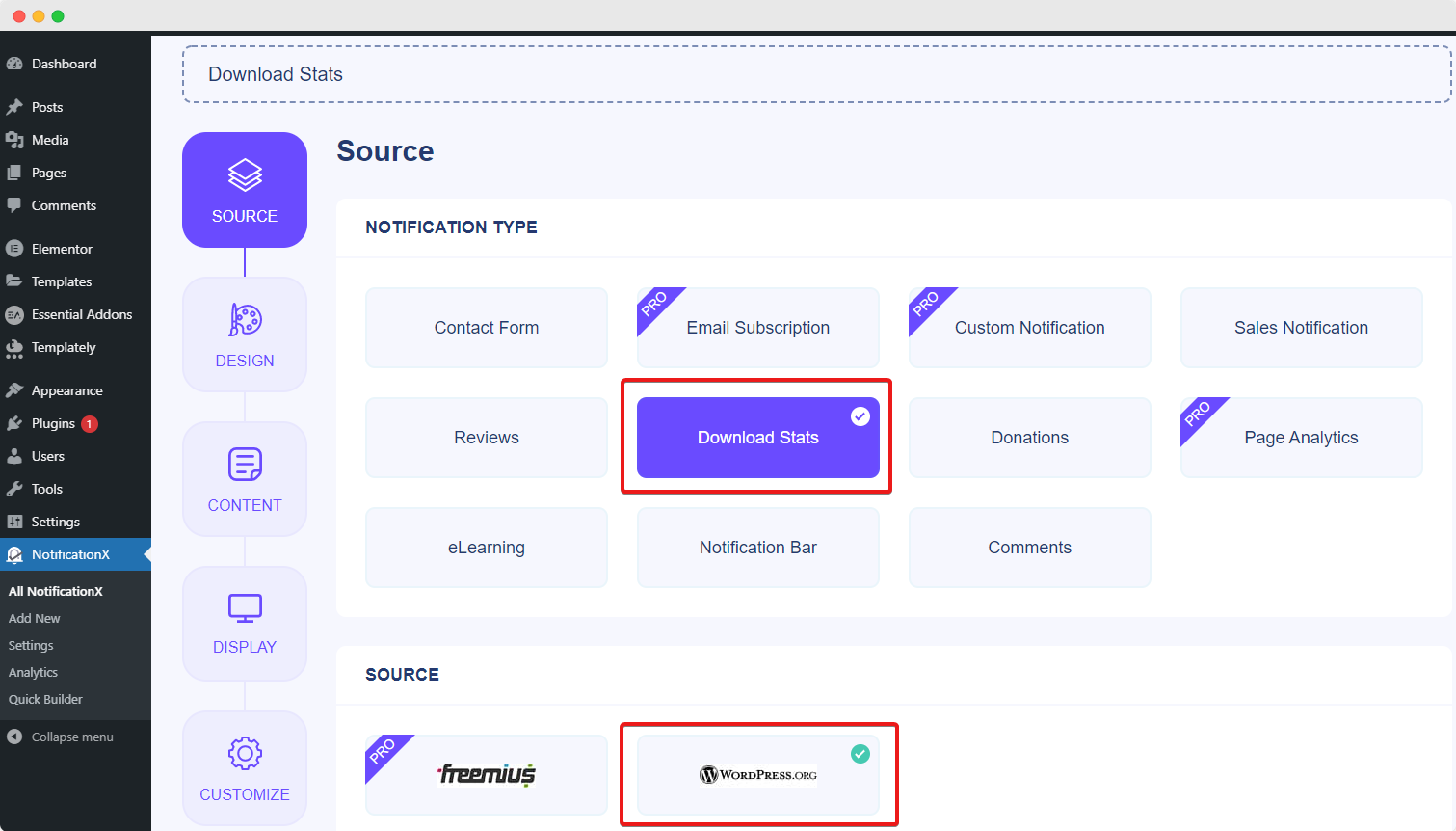 Once you are done designing and adding the content you want to display, you are ready to proudly show how many times your plugin has been downloaded.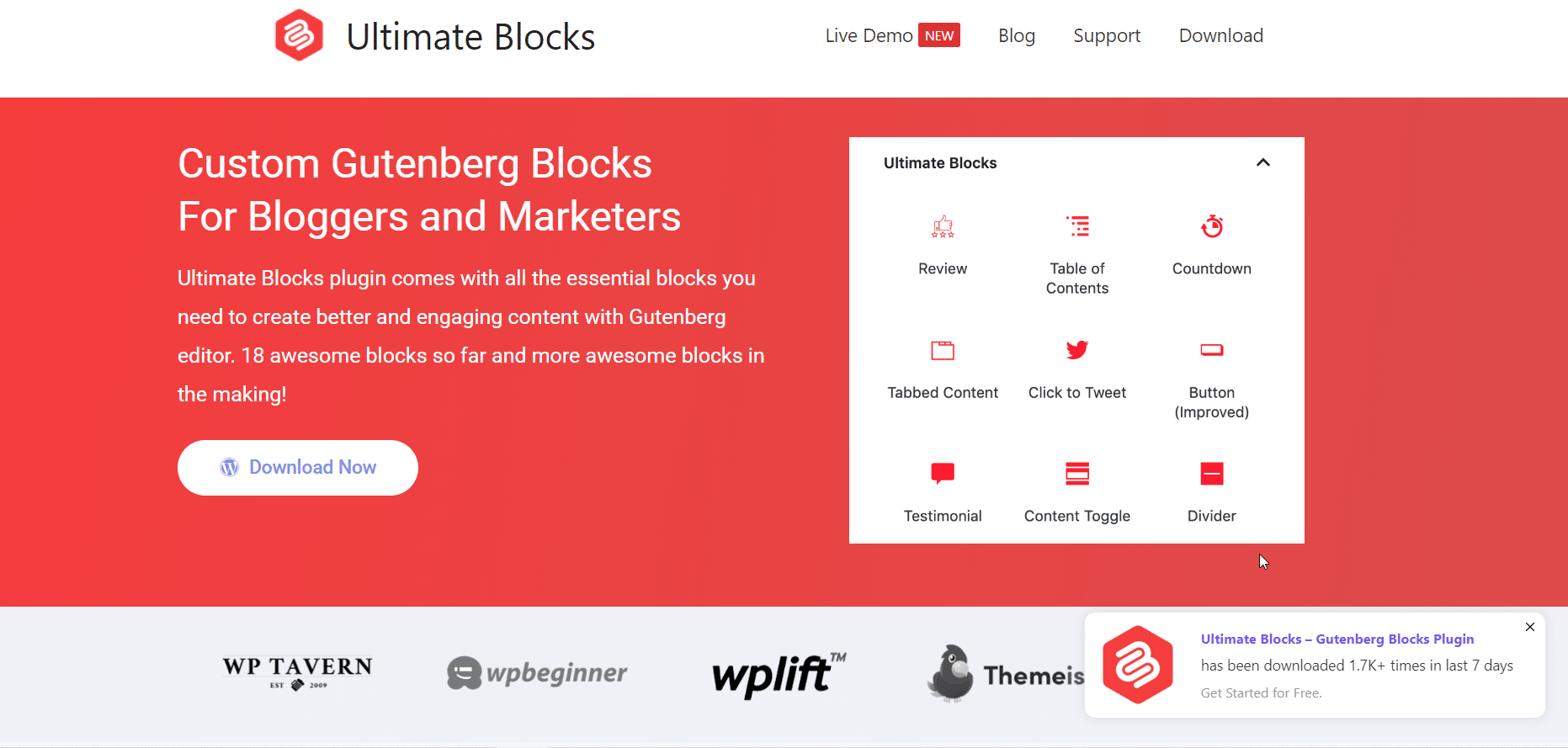 6. Get Useful Insights With Analytics Tool
To understand how well your marketing campaigns are working so you can figure out what needs to be improved, you can use the Analytics tool in NotificationX to get insightful data and reports.  
To do this you need to navigate to your WordPress Dashboard -> NotificationX -> Settings -> Analytics & Reporting. Here you will be able to choose which set of users you want to generate Analytics reports from, and also choose whether you want to enable Bot Analytics.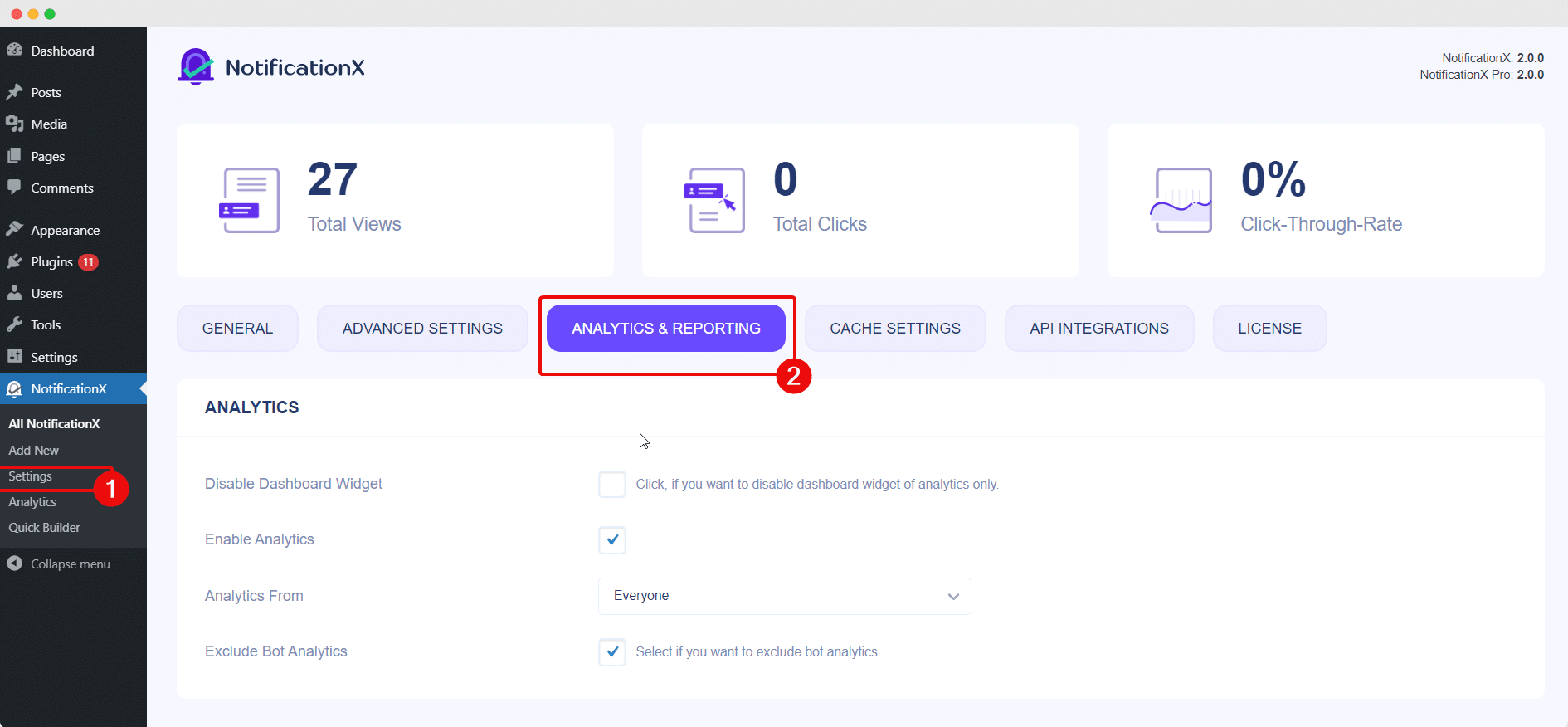 You can also measure your data on the basis of three comparison factors: Views, Clicks & Clickthrough Rates. By navigating to wp-admin -> NotificationX -> Analytics you will be able to view your Analytics reports for any specific day.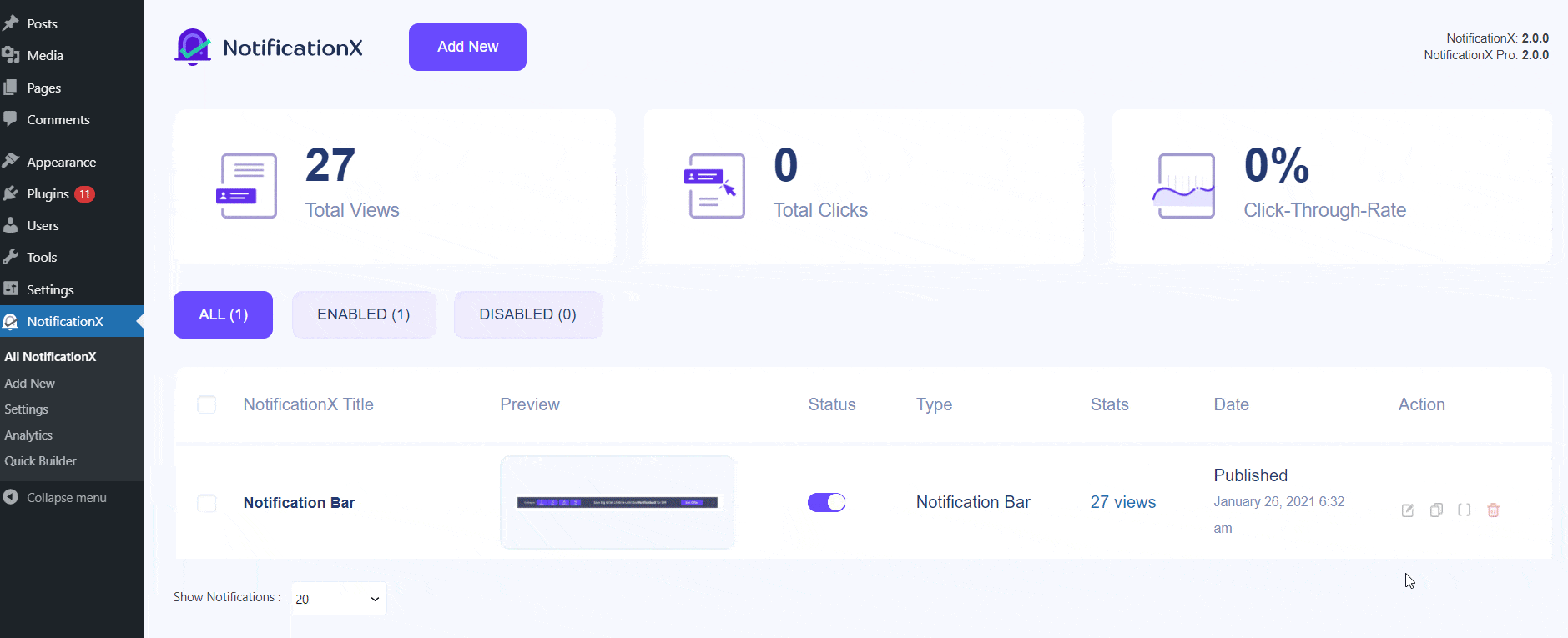 7. Experience Advanced Integration With Google Analytics
NotificationX provides seamless, advanced integration with Google Analytics, which means you can show your Google Analytics visitors count alerts anywhere on your WordPress website. You can even display Geolocation based sales alerts to show your customers how many people from different regions are purchasing your plugin.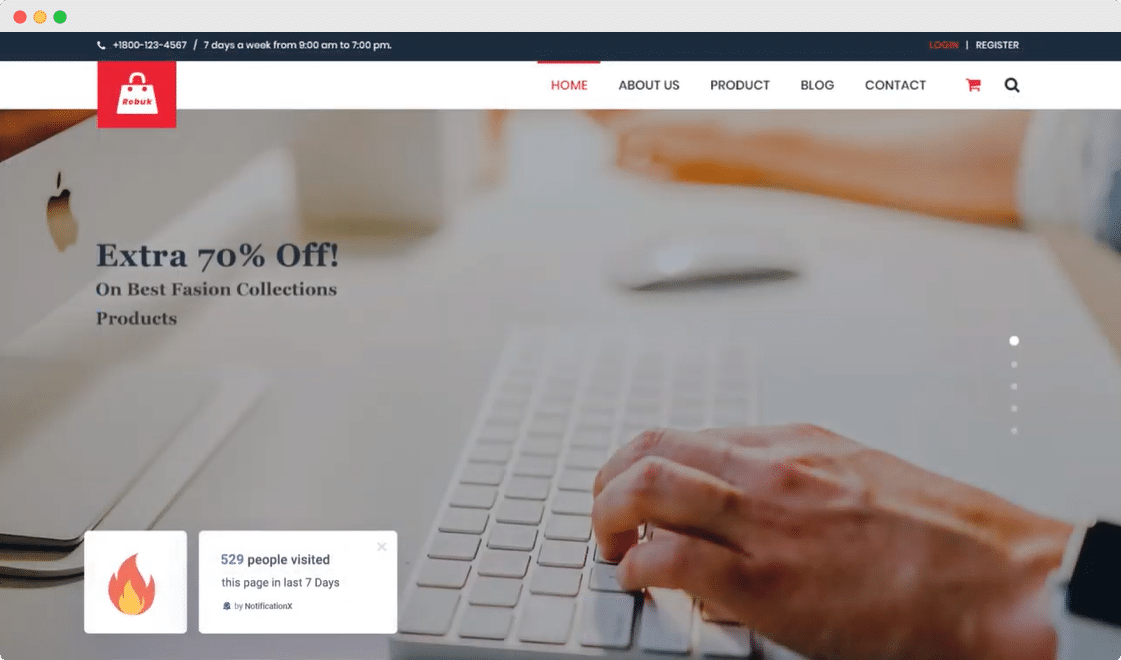 Setting up your Google Analytics visitors count alerts might seem slightly tricky at first, but once you get the hang of it, you'll see that the results are worth it.
That's how NotificationX will help any WordPress plugin developer to increase sales by using FOMO & social proof marketing strategies.
Ready to power up your site and increase plugin sales with NotificationX? Then try out NotificationX for free today or unlock all premium, exclusive features with NotificationX PRO.