While there are numerous ways to generate FOMO through marketing strategies, having a live visitor counter is one of the most popular. You can easily retain your viewers and improve engagement by displaying a real-time updated counter that conveys the actual number of visitors to your web page. Let's explore what else a live visitor counter can do for your business website and which ones are the best for you.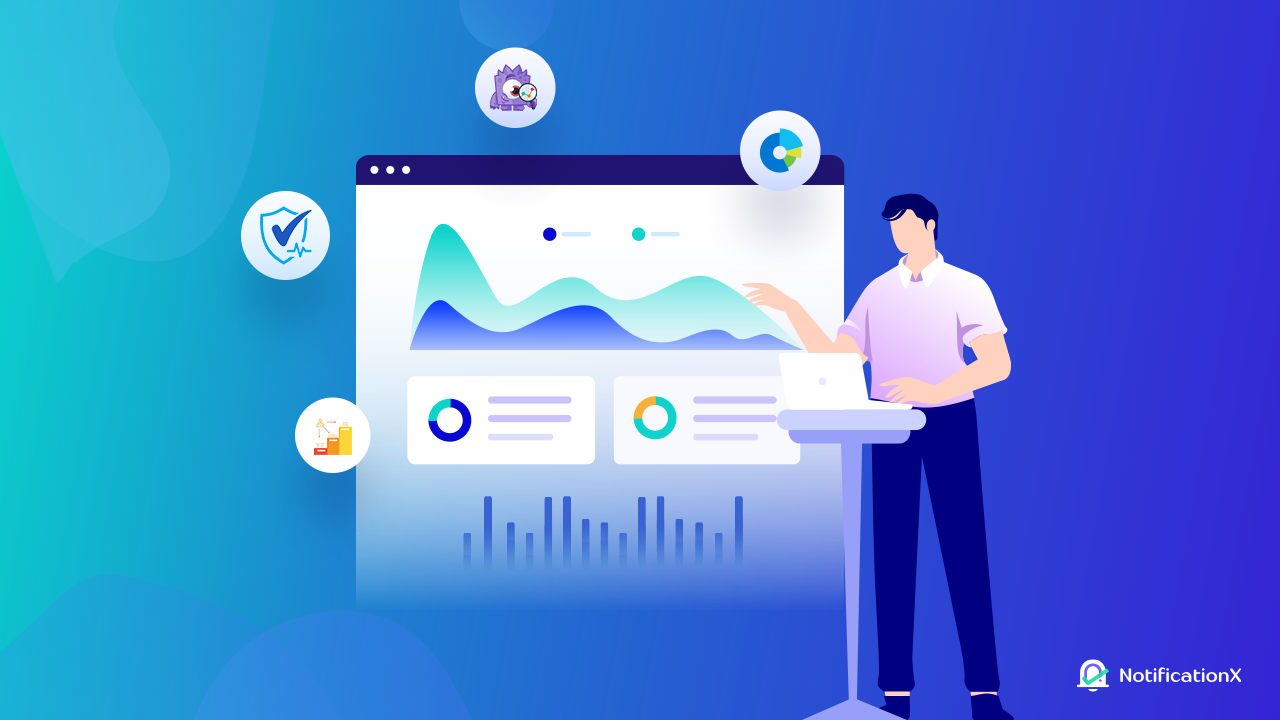 The main purpose of showing live visitor counts is to demonstrate to your site's visitors how popular your content or product pages are. When the counter number goes up, your visitors will readily trust your brand or company. Eventually, it will increase conversions and bring more traffic to your website.
🎉 Top Reasons For Using Live Visitor Counters For WordPress
While there are multiple perks of using live visitor counters on your WordPress website, you need to consider some of the top reasons before you start with it. There are lots of live visitor counter plugins available in WordPress, from which you need to choose the best ones for you. Before you get started, let's dive in to learn about the top reasons for using these plugins. 
Increase Your Brand's Truthfulness
As a marketer, you might know already that most people do not trust just any brand or website to make a purchase. To get to that point, your business must reach the level of trustworthiness that will convince your potential customers. 
Among the most important reasons for including a live visitor counter on your website is to increase trust in your brand. With the help of other tools, you can increase the likelihood of new visitors taking action on your site by displaying how popular your content is. Most of the time, people prefer to trust and engage with brands when they see how many other people have visited a product page or blog post.
Create Instant FOMO Among Web Visitors
It is expected that not everyone who visits your site will make a purchase decision instantly. For that you need to push them and convince them to take action in terms of opting for your product or service. In that case, a live visitor counter can assist you in creating a sense of FOMO among visitors, which can persuade them to make a purchase decision. 
Produce Well Optimized Content That Converts
The best perk of using live visitor counter plugins for your WordPress is to improve your content marketing strategy. When you analyze the data of the visitors, you will understand what your target audience is responding to frequently. By gaining enough data from these, you can plan for a subscription to your newsletter if you want. You can have an idea of how many visitors will be compelled to see your content. Then you can use that data to create better content in order to attract more qualified leads to your business. 
These are some of the most common reasons why people use live visitor counter plugins on their WordPress websites. You can get the most out of it if you use more complementary plugins with it.
Top 6 Live Visitor Counter Plugins For WordPress To Build Credibility 
As you already have seen all the main reasons behind using visitor counter plugins for your website, we have listed down some of the best WordPress plugins. You don't have to sift through hundreds of plugins before deciding on the best one for your site. We have curated each one based on its functionalities and features to present to you with all ins and outs of these plugins. 
1. Live Visitor Counter
Live Visitor Counter is a free plugin for WordPress users with which you can easily display live visitors based on the total visitors count. You will also get a dark mode with a very lightweight system. Using this plugin, you can transfer numbers from previous counters. For a better user experience, you will get a transparent background style.
2. Visitor Traffic Real-Time Statistics

Another plugin called Visitor Traffic Real-Time Statistics helps you to track all aspects of your website's traffic in real-time, ensuring that you will always have the most up-to-date data at your fingertips. Whether you want to see how your traffic goes up and down throughout the day or monitor seasonal patterns, this plugin has you covered.
This plugin comes with a detailed overview page including total hits, country stats, exclusions, searches, search words, browser versions, and so on. Based on the last one or two weeks, your site visitors can view the total count of visitors on your site. That means you can get a weekly update of the visitor count. From the referred links, you can view the source of visitors easily. This plugin also comes with shortcode support to enhance your products easily.
3. TrustPulse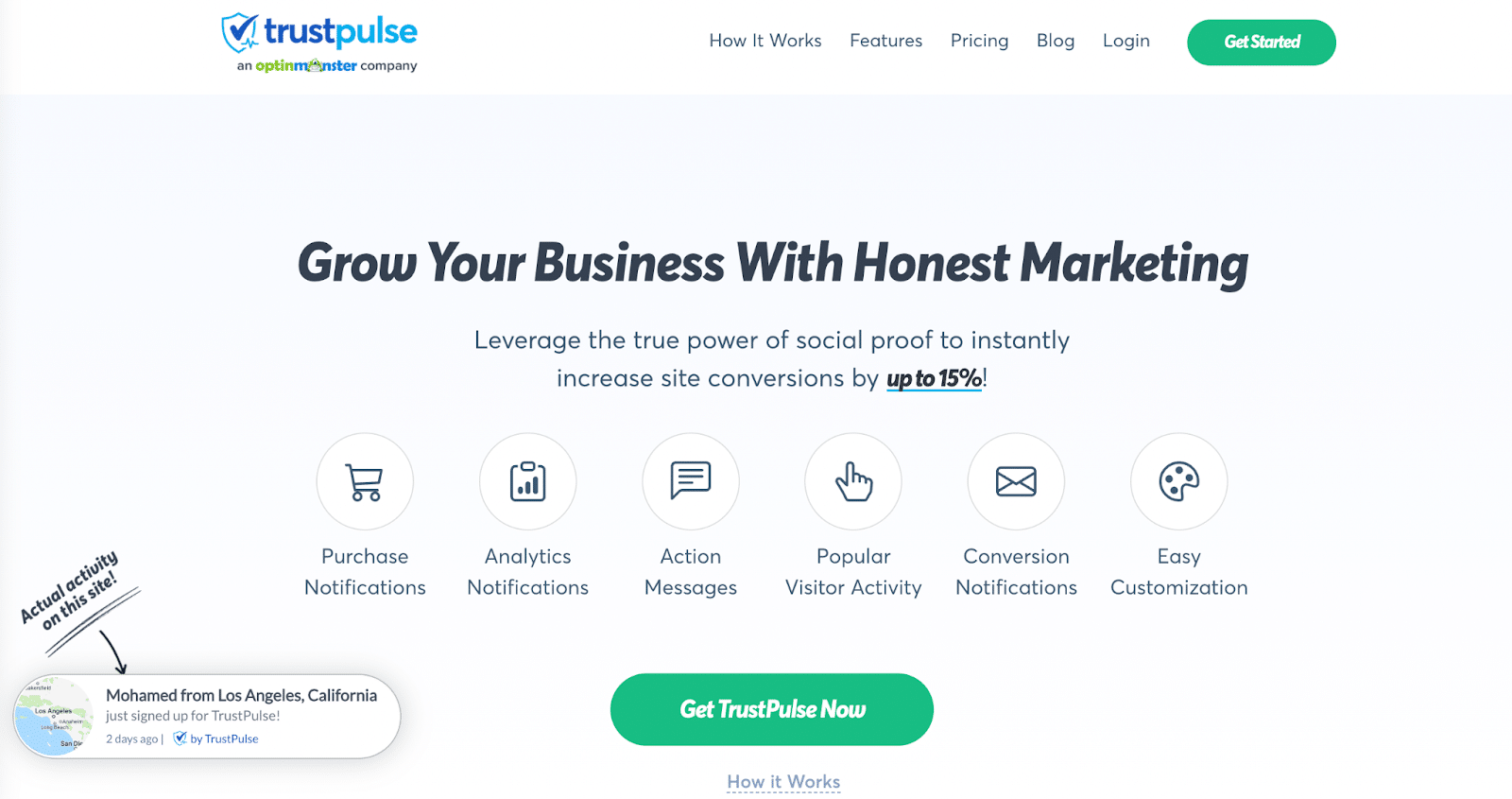 Did you know that 98% of visitors leave any website without taking any step? To solve this issue, you need to work on enhancing your brand's trustworthiness. For that, you can use the TrustPulse WordPress plugin by monitoring the overall performance of your website. You will have a real-time event tracker with a smart targeting option. You will also have a flexible design option. It works on any website you want and comes with a super-easy setup process.
4. WP Visitor Statistics

WP Visitor Statistics comes with detailed statistics on how many users are currently visiting your site. You can see the real-time statistics of visits and visit locations using this WordPress plugin. You can even see and track the GeoIP location of any visitor if you use the premium package. The display of an online live visitor counter is also a premium feature of this plugin. It also has an interactive geo-map to use. Overall this plugin is an ideal choice for the ones who are interested in gaining in detail reports on their live visitor count.
5. WPS Visitor Counter

WPS Visitor Counter can be an essential live visitor counter plugin in WordPress that can help you to show the current traffic status of your website. The presence of this type of plugin enhances your site's credibility. Using this plugin, you do not need to tell your visitors explicitly about the engagement or traffic you are getting on your content or web page is getting on a constant basis.
6. Post-Views Counter

Post View Counter is essential for the effectiveness of your website to increase engagement on your posts. With Post Views Counter, you can easily track how popular each of your posts is and which ones are receiving the most attention. Option to choose which post types will have their post viewpoints recorded and showcased.
✨Bonus: NotificationX To Pair Up & Boost Sales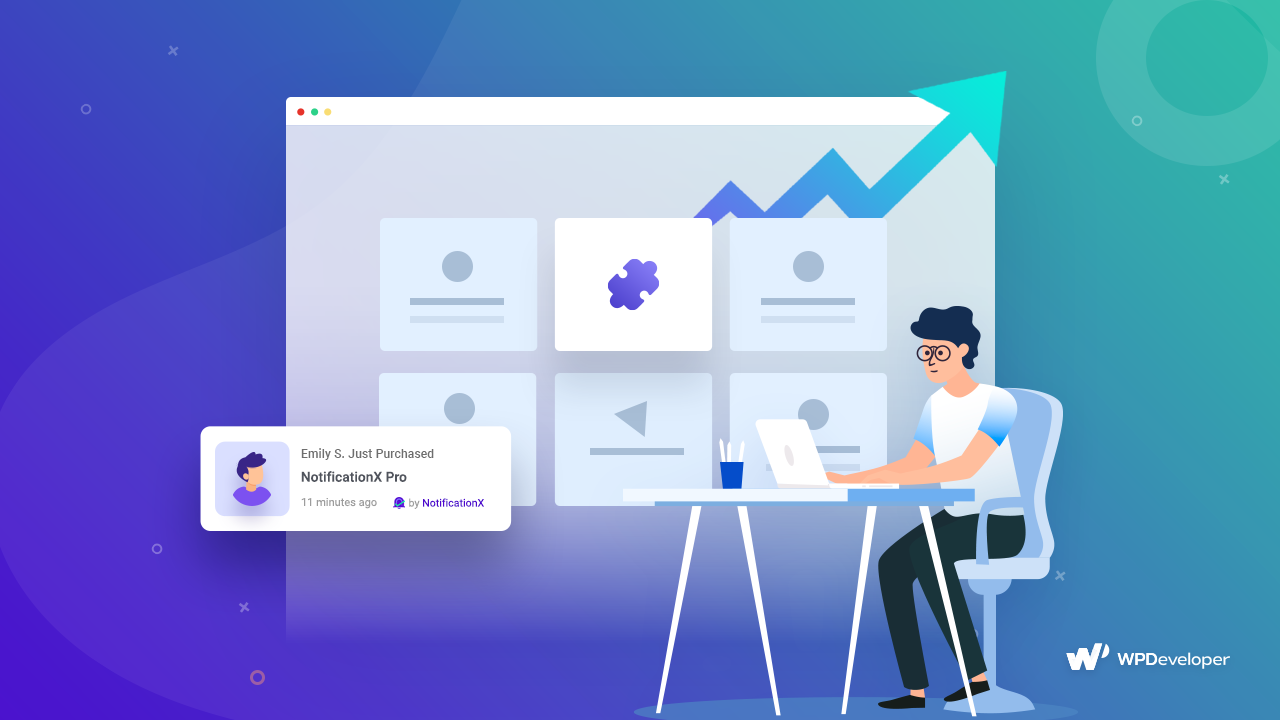 As mentioned above, you can pair up your live visitor counter plugin with another marketing tool like NotificationX to enhance your business furthermore. Google Analytics is a powerful tool used by digital marketers and organizations to gather information about who visits their websites, from what region and device, which pages they interact with, their interests, and more. 
NotificationX is the simplest plugin to accomplish this. This is a powerful WordPress marketing plugin that over 30,000 businesses rely on. You may use this plugin to create appealing notifications alerts or popups to display your Google Analytics visitor counter alerts on your website, creating a sense of urgency in your potential consumers to take advantage of your offers before they expire. 
This powerful tool is for any WordPress plugin developer looking to increase sales through FOMO and social proof marketing. If you can pair it up with any live visitor counter plugin, it will help you to successfully implement major marketing strategies. 
If you find this blog useful, you can subscribe to our newsletter to read more informative blogs like this. Join our community and share your valuable thoughts with us and stay connected with other WordPress users.