When it comes to building marketing tactics for your company, FOMO marketing can be the most effective strategy for converting potential customers into long-term customers. That is why you must be aware of the benefits of adopting FOMO marketing and FOMO marketing tools. Let's take a closer look and discover more about it.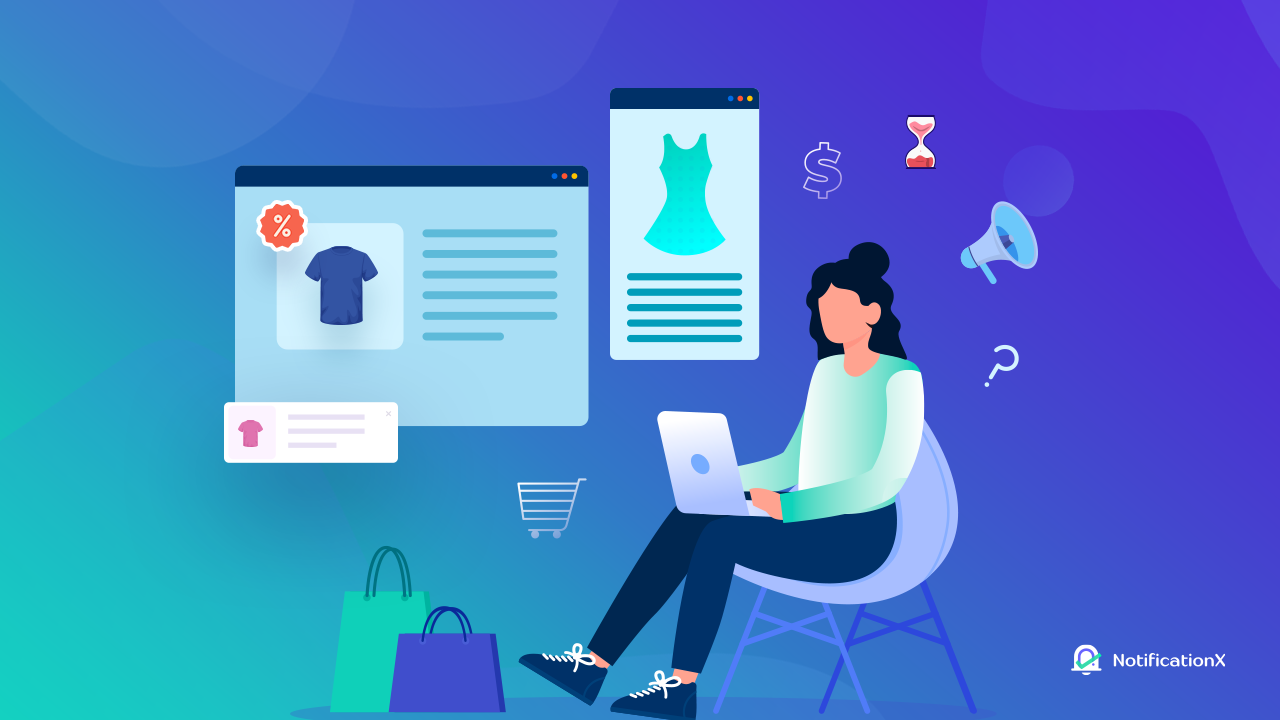 FOMO marketing is when a business applies advertising creatives to appeal to a customer's fear of missing out, and it often has a significant influence. By driving customers to make a speedy purchase choice, FOMO can help you drastically increase conversion rates and revenue.
What Are The Most Common Customer FOMO Triggers?
When developing business strategies, you must first comprehend and then act on the psychology of your customers. There are certain common indicators that can help you in implementing techniques such as FOMO, which stands for "fear of missing out." Your FOMO marketing will be successful if it is based on their potential behavior toward your product or service. Let's take a look at how these frequent customer FOMO triggers can help your business strategy.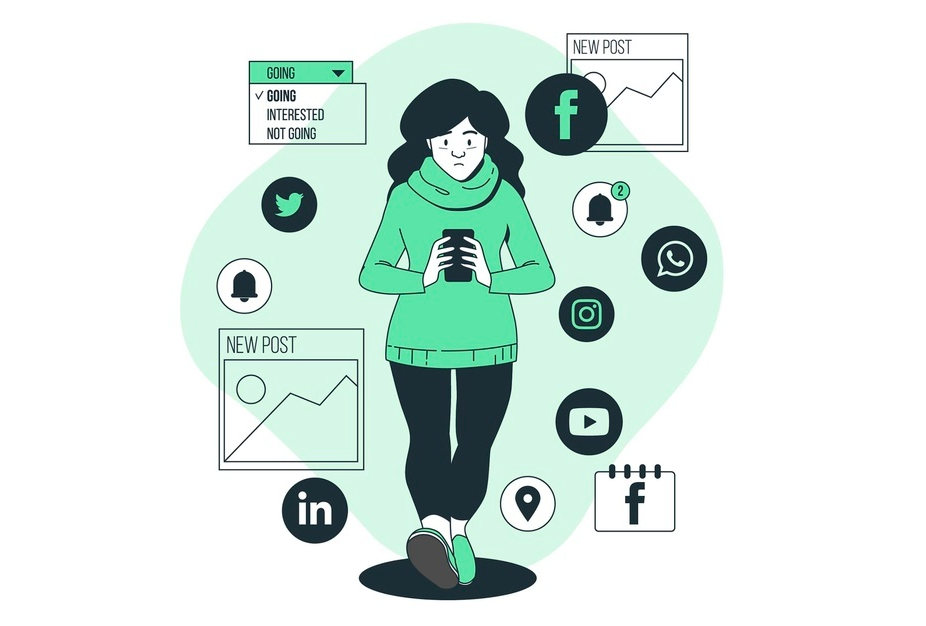 ⚠️ Create Scarcity Through Advertisement 
Common human psychology is to be drawn to things that aren't readily available right now. When selling a product or service, you might emphasize how unlikely it is that consumers would receive the service for a specific period of time. Your potential customers will be drawn to your offer for the fear of missing out, and they will seize the opportunity. This is how FOMO marketing will create a sense of scarcity and help you boost your sales. 
🔔 Develop Immediate Urgency Among Customers
Another way to begin using FOMO marketing is to create an immediate sense of urgency among customers. People will feel an impulse to pursue your offerings if they believe the offer is a rare opportunity. You can thus create urgency among your potential customers if you can accurately sell your products and services by saying things like 'Limited time offer,' 'One-time deal,' or 'Deal of the Day' or other effective power words.  That's how simple it is to siege the market using FOMO marketing.
⚡ Enhance Emotional Connectivity Of Your Products
While promoting your products, if you can connect with your customers through the emotional appeal of your product, it will also help you to create an impulse among them. Based on your customer's age, gender, culture, or even financial state, you can use your FOMO marketing strategies and grow your business. 
Guide To FOMO Marketing To Grow Your Business
By tailoring your marketing content to a more targeted demographic, you can ramp up the impact. Analyzing your customers and knowing their common traits will help you in identifying the most pressing issues you can solve for them. 
Another important aspect of any FOMO marketing plan is to draw attention to previously missed opportunities. Showing real deals and possibilities that your visitors have missed will motivate them to take advantage of new opportunities. Let's dive in to find out the FOMO marketing guide with the benefits that come with it. 
Promote Limited Stock Offer Availability 
When customers arrive on your website, you can use popups to highlight the limited supply or limited-time deals. As previously said, these kinds of popups or alerts might evoke a sense of scarcity, prompting them to purchase your products right away. 
If you're building a website with WordPress, you can use NotificationX to show live pop-ups of people who have signed up for the limited-time offer to your potential consumers. You can also use a website banner to display a timer or the number of items still available for purchase.

Showcase Best Seller Products To Create FOMO
People are more likely to follow the current fashion trend. You may utilize this sense of being trendy by displaying your shop's trending or best-selling products to generate an immediate sense of urgency, leading customers to purchase your products. This is an ideal position for implementing FOMO marketing strategies to help your company develop. 
Offer Free Shipping For Limited Time
Research says that almost 90% of customers prefer free shipping when it comes to buying online. If you know how and when to utilize it, free delivery can be an excellent FOMO marketing tactic. On the other hand, this research reveals that free delivery products have raised the price range by roughly 30%. As long as you keep an eye on your customers' psychology as part of your market research, offering free shipping can be a more viable FOMO marketing strategy for attracting the correct people.
Showcase Online Reviews By Real Customers
Did you know that 93% of people are directly influenced by online reviews by others? This is the ultimate result of any FOMO marketing. These days marketers are using this approach and collecting genuine customer reviews for their products. It is helping them to increase social proof at the same time, helping them to implement FOMO marketing strategy.
For WordPress users, the ReviewX plugin can be an ideal FOMO marketing tool if used right. You can show your customer feedback and convince your potential customers to pursue your offers.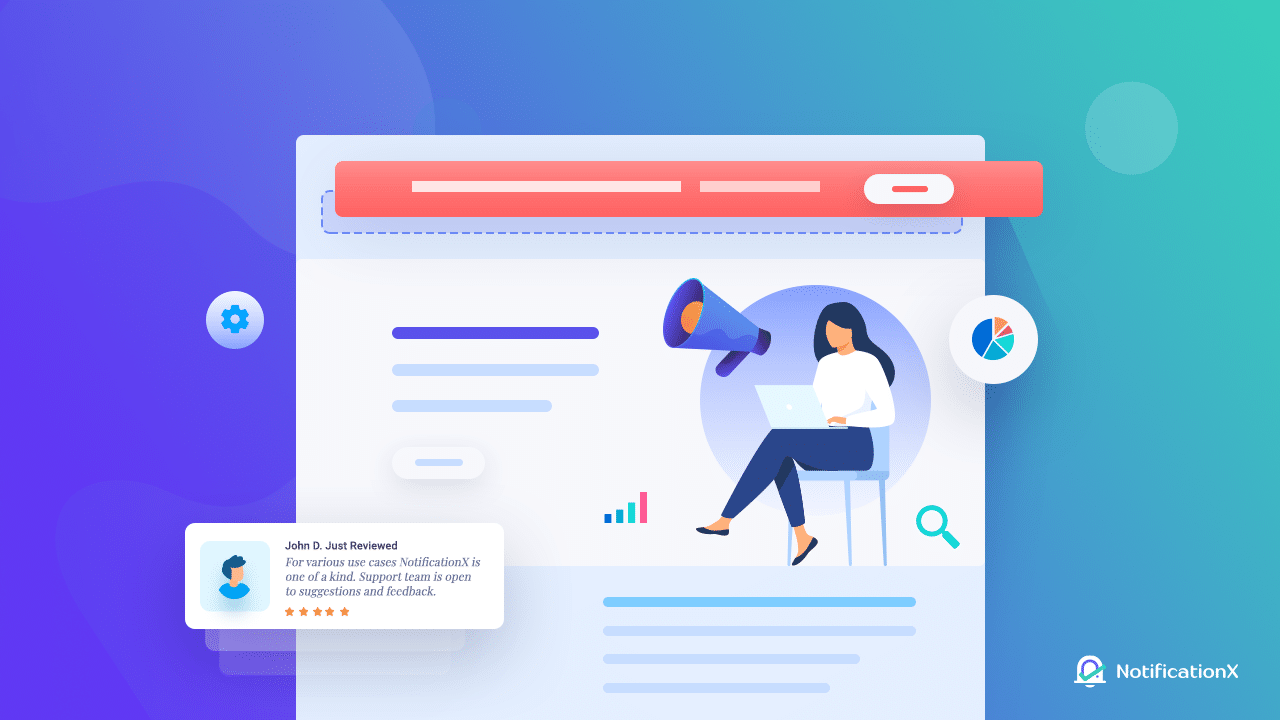 Countdown Timer For Better FOMO Tactic
Any website that wants to build instant desire among visitors needs a fantastic countdown timer. A countdown timer keeps your customers excited about forthcoming or ongoing sales or campaigns while also helping them manage their budget. As a FOMO marketing approach, it grabs their attention, which can lead to social media sharing and online advertising.
Early Bird Giveaway For Customers
Early bird offers exclusively implement FOMO marketing tactics as it comes with a limited discount offer where the discounted amount reduces with every passing day. This kind of approach rushes people to grab the opportunity and buy the product and service. To get the highest discount rate, people rush to get the offer which will ultimately increase your sales and boost your revenue.  
Create User-generated Content For Your Website
Promoting user-generated content will help you in utilizing FOMO marketing while also increasing brand exposure among all potential customers. When you promote what your existing customers have said about your product or service, it will encourage new customers to believe in your product or service since they will see other people vouching for it. 
Launch Online Competitions Or Contests
When people discover they are looking at something that other people want at the same moment, they develop a fear of missing out. If you want to try FOMO marketing here, you can create an online competition or contest in which individuals compete against each other to get a limited-edition product. People will try to participate in your contest in this situation, and your brand will gain exposure as a result. Your audience will grow as more people become interested in contests. As a consequence, FOMO marketing tactics can rapidly increase your consumer base without costing you a dime.
Utilize Influencer Marketing To Drive More Sales
Influencer marketing is very popular nowadays, and many people are influenced by it. Influencer marketing, if you think about it, is another FOMO marketing strategy that can help your company expand. Suppose you've paired with an influencer who will promote your product on social media based on their own experience.
When their followers or subscribers receive a positive review from an influencer online, they will feel compelled to test the product. You will be able to drive more sales instantly if you combine this method with a limited-time promotion.
Here we have presented some of the most useful FOMO marketing tactics that you can use to expand your brand recognition and boost your sales. If you find this blog useful and informative, subscribe to our blog to read more blogs like this or join the Facebook community to share your own FOMO tactics as well.