For any physical or online store, a complete point of sales system is essential. It helps to provide your customer with detailed cash receipts after purchasing using their preferred payment method. All these payment details have to be registered on your end and in the meantime, your customer ends with receipts.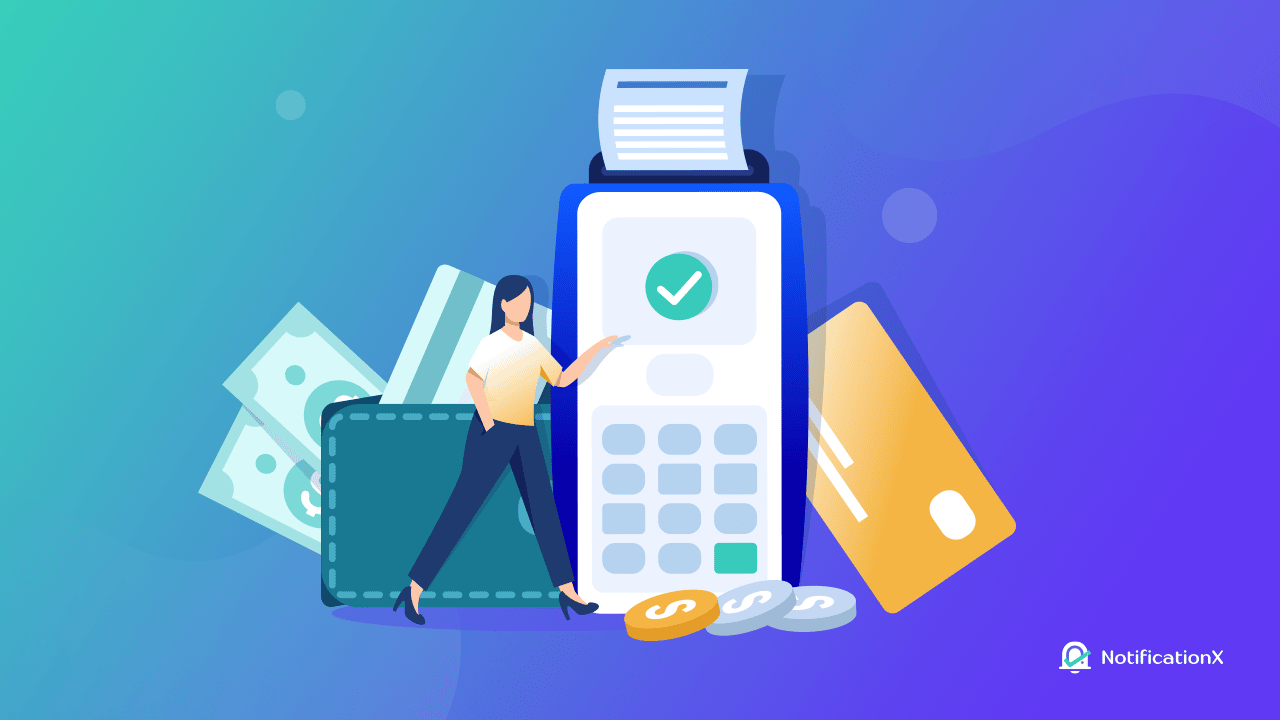 As POS systems refer to the cash register of a store. This allows your business to collect any types of payments from customers and get a complete track. Also, the point of sales system is managed differently for physical or online storefronts.  
However, if you are running an online business with a WordPress-built website, then this point of sales system can easily be managed. All you have to do is to get the best point of sale (POS) plugin to manage your whole cash register system with ease. Take a look below to get all the details!
What Does A Point Of Sales (POS) Plugin Do?
POS plugin is responsible for computing what amount customers have to pay against their purchase products and helps to provide complete receipts or invoices with the available payment options and all payment details. 
To make this point of sales concept more clear, suppose you are running a physical store then after getting all the products the customer will reach out to the counter. Any sales assistant will scan all the products, add the price with vats and finally provide the invoice to the customer to pay. Customers then select the payment methods with cash or cards. 
And for online stores, you have to first choose products and add them to your cart. Now select the payment types cash on delivery or credit card. There you will get a complete invoice of your purchasing list, what you have to pay after getting the product with payment options, and then the seller will print the receipt and attach it with your product delivery. 
Then you will check & pay the exact amount of the receipt to get your desired product. This whole process is considered the point of sale system. That means – 
A POS plugin helps you to accept customer payments and track your sales.

Also help businesses to fulfill their complex needs by managing inventory, customers, and others.

An easy-to-use POS system can meet all your business's needs without any hassles.

And you have to get the right POS plugin that will accomplish your business needs.
Overall this point of sales system is difficult to manage, this is why WordPress users are more on getting the best POS plugin for running their store online and more. 
Top 5 Best Point Of Sale (POS) Plugins For Your Business [2023] 
As you already know about point of sale systems and more, this time check out all the top 5 best points of sale (POS) plugins for your business in 2023. Get ready to compare and grab the best solution for your business:  
Square For WooCommerce 

Square for WooCommerce plugin can help your eCommerce store to sync between your inventory and product data. It securely accepts payments of credit cards via the Square payment gateway. It provides access to all major credit and debit card types that are compatible with digital wallets. 
Key Features Of WooCommerce Square
Supports for WooCommerce Subscriptions, WooCommerce Pre-Orders & others.

Customers can easily save payment methods and use them at checkout

Get automatic formatting, mobile-friendly inputs, retina card icons, and a lot more. 
WooCommerce POS

WooCommerce POS plugin comes with a simple interface that helps you take orders from your WooCommerce store at the point of sale. It's an alternative to Vend or Shopify POS. You also don't have to sync inventory and no monthly subscription fees are needed.
Key Features Of WooCommerce POS
Flexible, easy to use, and advanced point of sale managing interface.

Manage your customer payments and order without any hassles.

Also compatible with Vend & Shopify POS. 
PayPal Zettle POS 

PayPal Zettle POS plugin (formerly iZettle) considers itself one of the best one-stop shops for cutting-edge commerce tools. It offers everything your business needs. Like you can easily take quick payments, ease day-to-day management, and get the funding to grow. This pos solution allows you to take cash, card, contactless payments, and more. 
Key Features Of PayPal Zettle POS 
Easily connect your accounts, sync your library to PayPal Zettle and start selling.

Export individual collections of products or all from WooCommerce stores.

Manage products from one place and automatically synchronize all changes & a lot more.
Oliver POS 

Oliver POS is a Point of Sale (POS) plugin for WooCommerce. This solution is very simple, smart, and easy to use. Using Oliver POS one database and one platform that is the perfectly integrated WooCommerce POS for your shop.
This solution is built especially for both physical shops, eCommerce stores & mortar stores. 

Easily sell products using this one pos system & manage inventory in advance. 

It syncs with WooCommerce products, product inventory, customers, orders, settings & more.
Get Started With The Best Point Of Sales (POS) Plugin
Now, as you have already known all details of the POS plugin and all the top 5 best points of sale plugins, make sure you have picked the right solution for your business in 2023. And don't forget to let us know your real experience by commenting below. 
If you want to read more exciting blogs like this, subscribe to our blogs, and don't forget to join our Facebook community. Enjoy!
Read More Exciting Blogs Below: