Every minute, we publish thousands of content on the internet–whether they are in the form of images, videos, or blog and social media posts, there are tons of user-generated content being produced online, with little control over what is being said and shared. So how does a business keep track of what is being shared about them? The answer lies in content moderation.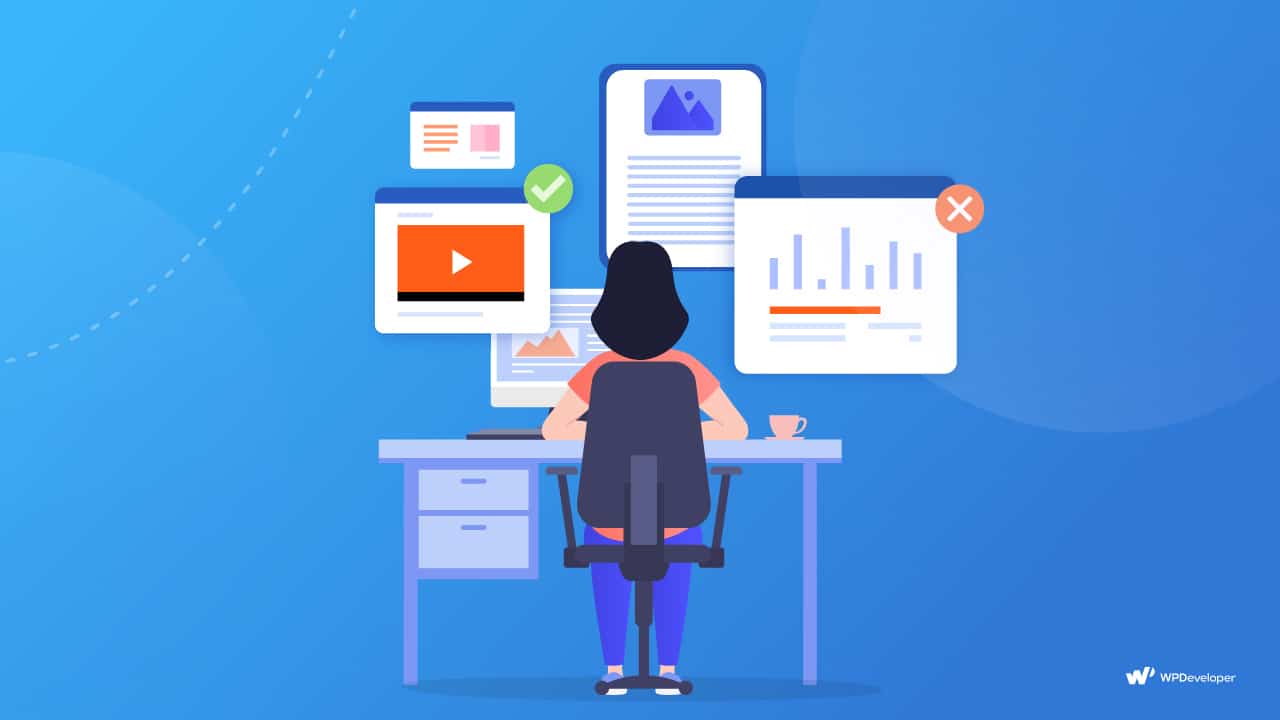 Enhancing Brand Image With Content Moderation
In today's changing and shifting digital landscape, all types of content that focus on a brand or product have incredible influence over future purchases, brand reputation and even search engine ranking.
For any business, this opens up a huge realm of possibilities. With the right content moderation practices, you can leverage this huge amount of контент, создаваемый пользователями to initiate discussions within your industry, influence purchases and interactions with potential customers, enhance your brand reputation, and, most importantly, protect your brand image from misinformation and scam.
Content moderation is a process where brands or businesses carefully regulate, monitor and evaluate the massive amount of user-generated content shared online. Usually, the purpose of content moderation is to ensure that the content is following the guidelines of the platform where it is being shared.
However, since any publicly available content affects both the consumer as well as the brands in question, content moderation can also help you enhance and protect your brand image.
One excellent example of content moderation can be Electronic Arts. The company is known for their active participation on social platforms including Twitter, Reddit, and Youtube, where they regularly interact with their users to answer questions, clarify miscommunications or misinformation, and promote positive reviews or comments about their products. Below is an example of Electronic Arts moderating content regarding their popular game, Sims 4, in response to complaints from users within the community.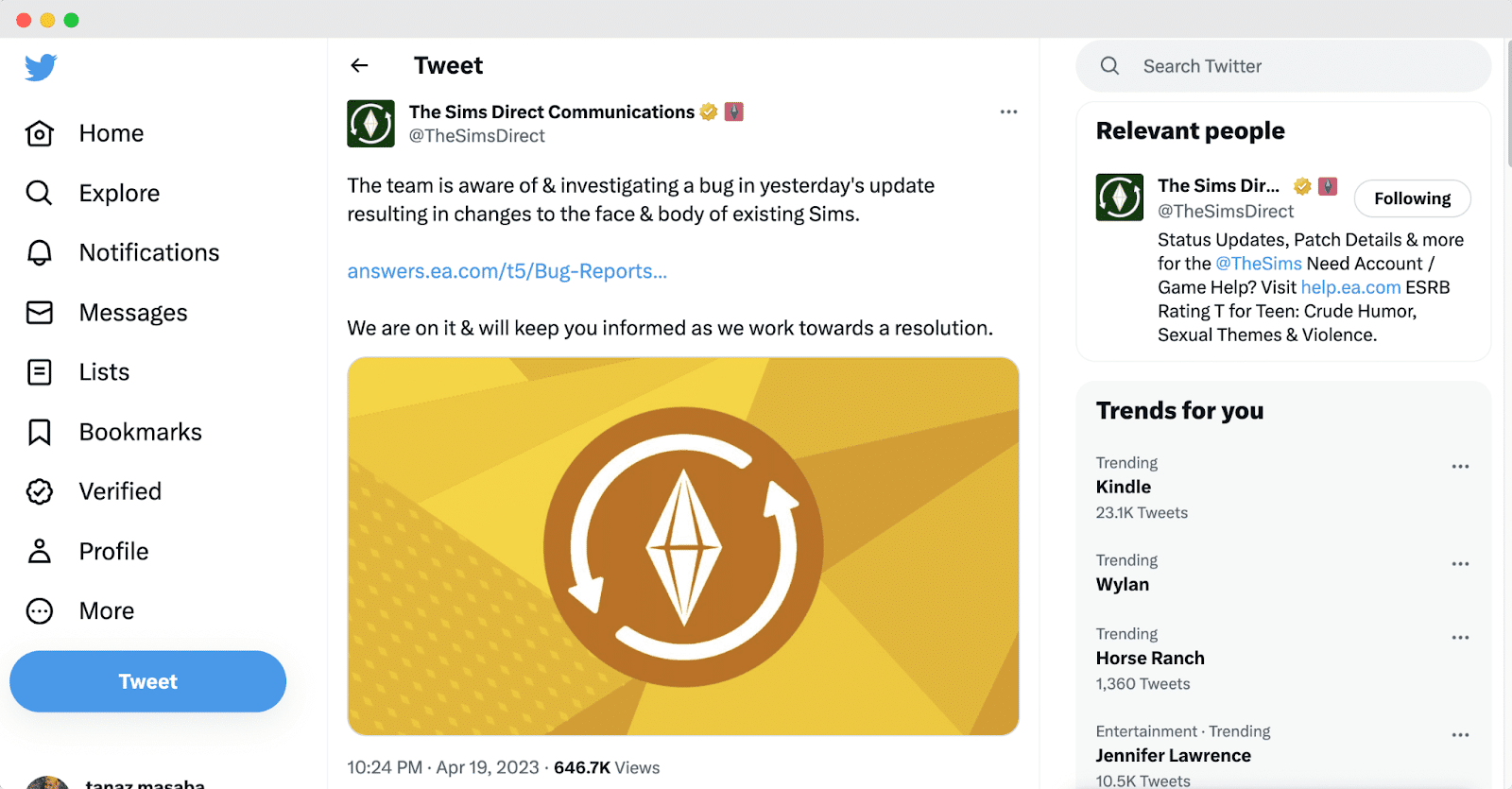 4 Types Of Content Moderation: Which One Should You Pick?
Now that we know what content moderation is let's see the different types of content moderation that brands can choose to enhance their reputation and initiate fruitful conversations with their users.
Pre-Moderation: Evaluating Content Before They Become Public
One practice of content moderation involves assigning skilled experts to carefully evaluate content before publishing them and making them publicly available.
A very common example of this within the WordPress community is when a user posts a comment on any post or page, and a notice appears stating that the comment is pending moderation.
One advantage of this type of content moderation practice is that it allows brands to check for malicious statements or misinformation and prevent them from being published.
However, pre-moderation also delays interactions and conversations within the community, especially if the community the brand is targeting is very active.
Post-Moderation: Managing And Evaluating Content After Publication
Another type of content moderation involves carefully tracking, evaluating, and responding to user-generated content after they are already published and shared.
While this type of post-moderation allows conversations about the brand to happen in real-time, the drawback is that your business would need to spend a significant amount of time to identify and evaluate content on a regular basis.
Reactive Moderation: Responding To Content Manually Over Time
There are certain platforms and online communities where the content shared needs to be flagged by users if they go against the community guidelines or if the majority of the users dislikes them. Reddit and Quora are examples of such communities with their use of the "downvote" feature.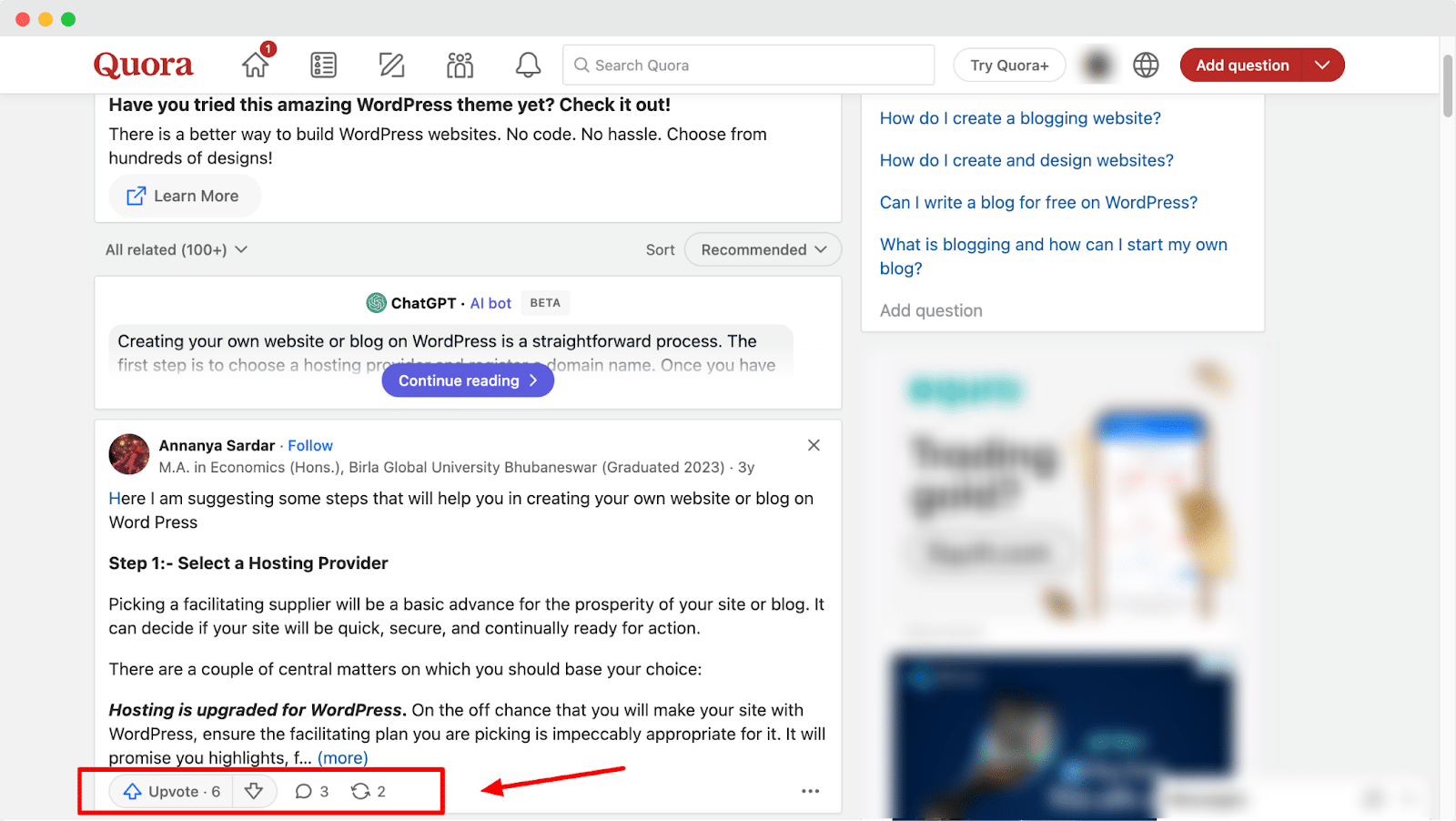 Distributed Moderation: Evaluating Content With Feedback From The Community
Finally, there is distributed content moderation. With this form of moderation, the community itself decides whether the content should be made public through a process of voting or discussion.
This type of content moderation allows much more involvement and engagement from users; however, for brands with complex products or services that require in-depth understanding, it might be risky to allow users to choose whether the content should be allowed on the platform.
Benefits Of Content Moderation In A Changing Digital Landscape
Regardless of which method of content moderation might be relevant for your business, the benefits of implementing this practice cannot be overstated. If your business has sufficient resources to invest in moderating user-generated content, then you should take advantage of this strategy.
Defend Against Scams, Fraudulence, Or Incorrect Information
The first and most important advantage of content moderation for any business is that it can be a very effective method to protect your brand image by responding to attempted scams, fraudulence, and the spread of misinformation.
By carefully regulating and tracking what is being said about your brand on the vast digital landscape, you are able to respond to any kind of slander against your brand and take the necessary steps to ensure the incident does not repeat itself.
One example of this can be when SHEIN responded to an ongoing scam on Twitter to alert their consumers about the fraudulent activity and clarify that the company itself does not endorse such activity.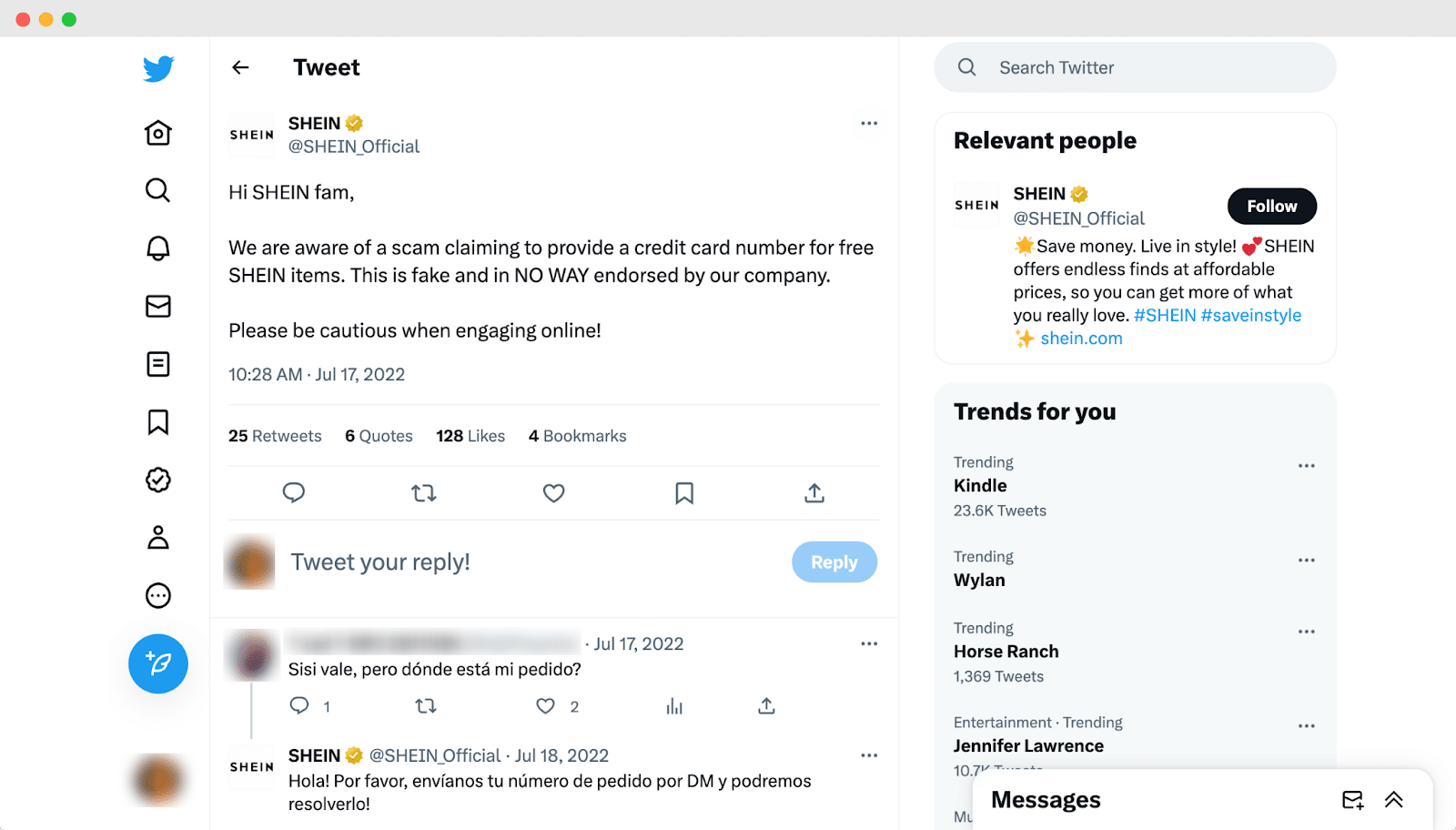 Drive Traffic To Your Site And Rank Higher On Search Pages
The more user-generated content are published about your brand, the easier it will be for you to boost your SEO rankings and appear on the first pages of the search results page.
Moreover, by implementing content moderation strategies you can also repurpose or reshare positive user-generated content on your site or social media pages. This will also help you drive traffic and rank higher on search pages.
Encourage Interactions Between Customer And Brand
Finally, the more you interact with your users, the more opportunities you have to provide better products and services and thus acquire more potential customers. Thus content moderation allows you to encourage interactions between customers and your brand, and help you build your presence in the hearts and minds of your users.
Enhance Your Business's Reputation With Content Moderation
To wrap it up, content moderation may require a significant investment of time and resources, but it is definitely worth the effort to protect your brand image and enhance your business's reputation. So if you haven't already taken the initiative, start moderating user-generated content today and connect on a deeper level with your audience.
Enjoyed this post? For more tutorials, tips and tricks, and the latest updates, подписывайтесь на наш блог или присоединяйтесь к нашему дружному Сообщество Facebook.