When planning to start your own eCommerce business, the first thing that comes to mind is which eCommerce platform to choose, WooCommerce vs Shopify. It doesn't have to be a matter of debate but rather depends on your business intent, handling capacity, and so on. To make your decision-making easier, we've created a detailed comparison between WooCommerce vs Shopify. Let's get started.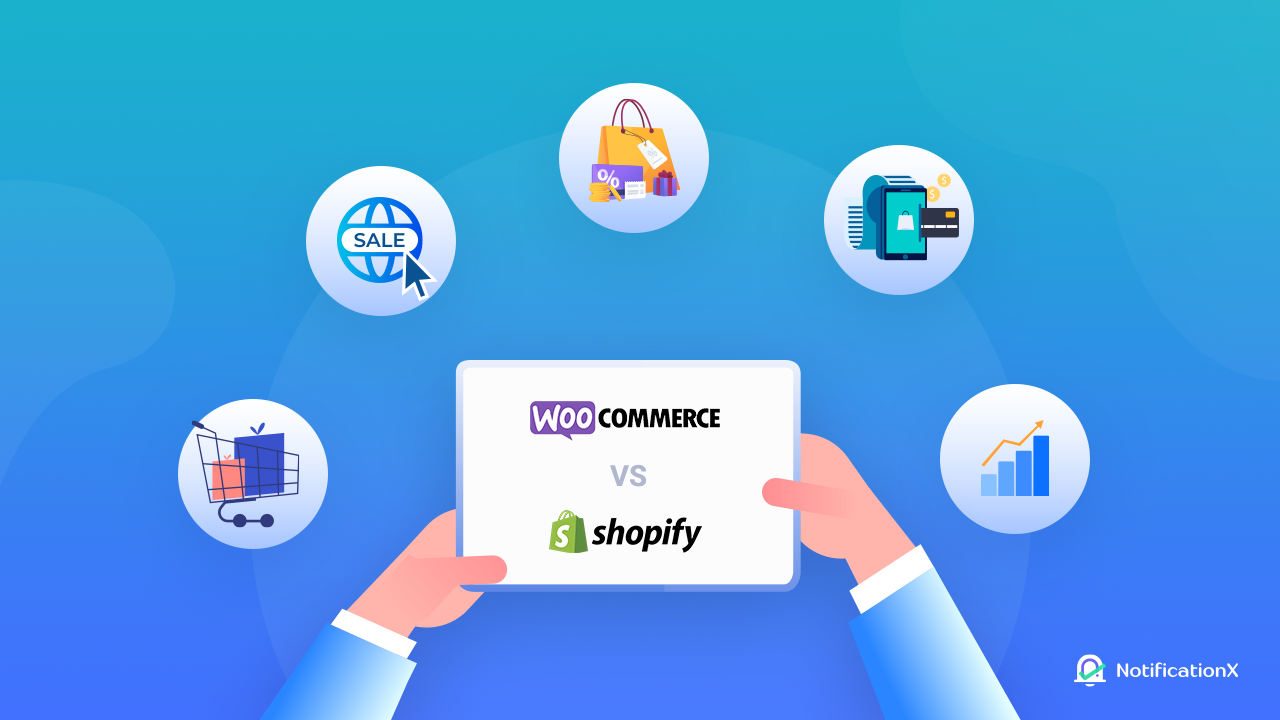 What Should Your eCommerce Site Must Have?
The structure and features of your eCommerce site depend mainly on you. Whether you choose WooCommerce or Shopify, they give you the flexibility to create all kinds of online stores. Let's find out what are the must-have things for your eCommerce site.
➡️ The first thing your online eCommerce site must have is flexibility and accessibility. Quickly managing your online store is a very important factor. 
➡️ eCommerce platforms structure has become so advanced that you can manage and customize your online store without coding. So check out what facilities are available on the platform you are going to choose. 
➡️ A smooth checkout process is what you need most to boost your eCommerce business. The checkout process mostly depends on the eCommerce platform you are going to choose.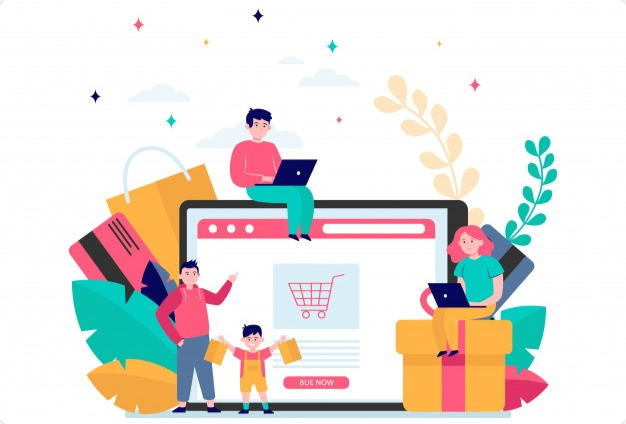 WooCommerce VS Shopify: Detailed Comparison Of Two Popular eCommerce platforms
WooCommerce vs Shopify pits two highly famous eCommerce companies against each other. Shopify has over 800,000 online stores, whereas WooCommerce claims it's the largest eCommerce platform on the web with 4,414,537 live websites. Before starting, let's check out these two giant eCommerce platforms briefly.  
Shopify: Best Beginner-Friendly eCommerce Platform
Shopify is easy to use, reliable and offers beautiful templates and excellent customer support. You will have to pay a monthly subscription for a solid platform with Shopify after its 14 day free trial. With Shopify, you can start a business from anywhere and anytime. 
WooCommerce: The Best eCommerce Platform For WordPress
The WooCommerce plugin transforms any WordPress site into a powerful online store. It is an open-source platform, thus free to download and install, resulting in a cost-effective solution for budget users.
Now let's dig into the comparison of WooCommerce vs Shopify, which one is suitable for your eCommerce site. 
What Platform Is Easier For Starting An Online Store?
When it is your first time setting up your online shop, you should choose the platform where you are most comfortable or where you can set up the store in fewer steps. Let's find out which platform is easier to use in this WooCommerce vs Shopify review.
Right after signing up in Shopify, it will take you to the setup wizard. The setup wizard will help you in creating your first online store by adding products, customizing themes, adding the domain, and setting up payments. In less than 5 minutes, you can create your online store with Shopify and start selling. 
In one setup you can add all kinds of descriptions and details of your products instantly. Moreover, without costing you a single penny you will get the domain name for your website.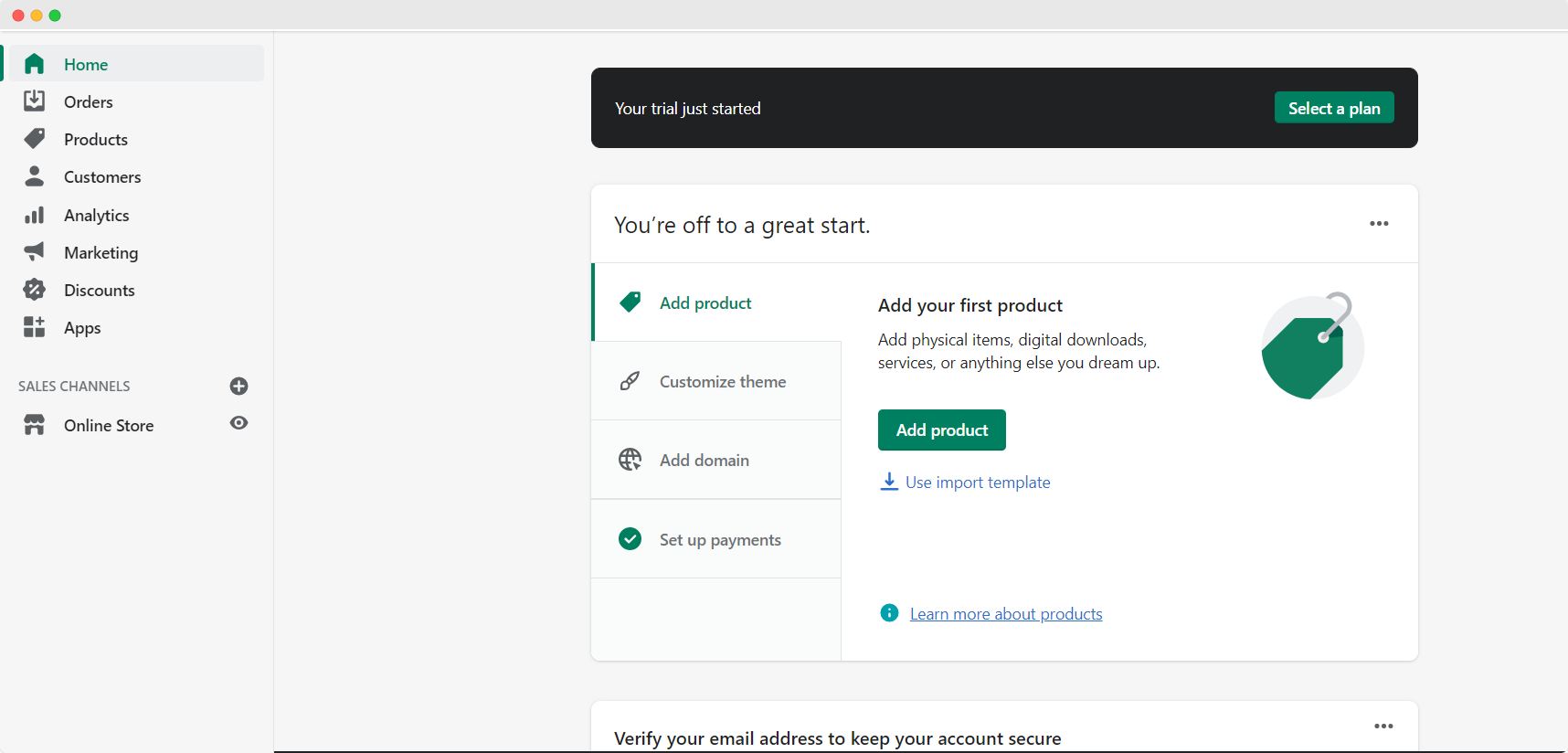 On the other hand, WooCommerce also offers you a quick setup wizard to add a product and launch your own online store. Without using a single line of code you can complete creating your own online store with Woocommerce. 
WooCommerce is an eCommerce platform of WordPress, so it's open source. Before starting to create your online store you should get a suitable domain name and renowned hosting provider to make your website live.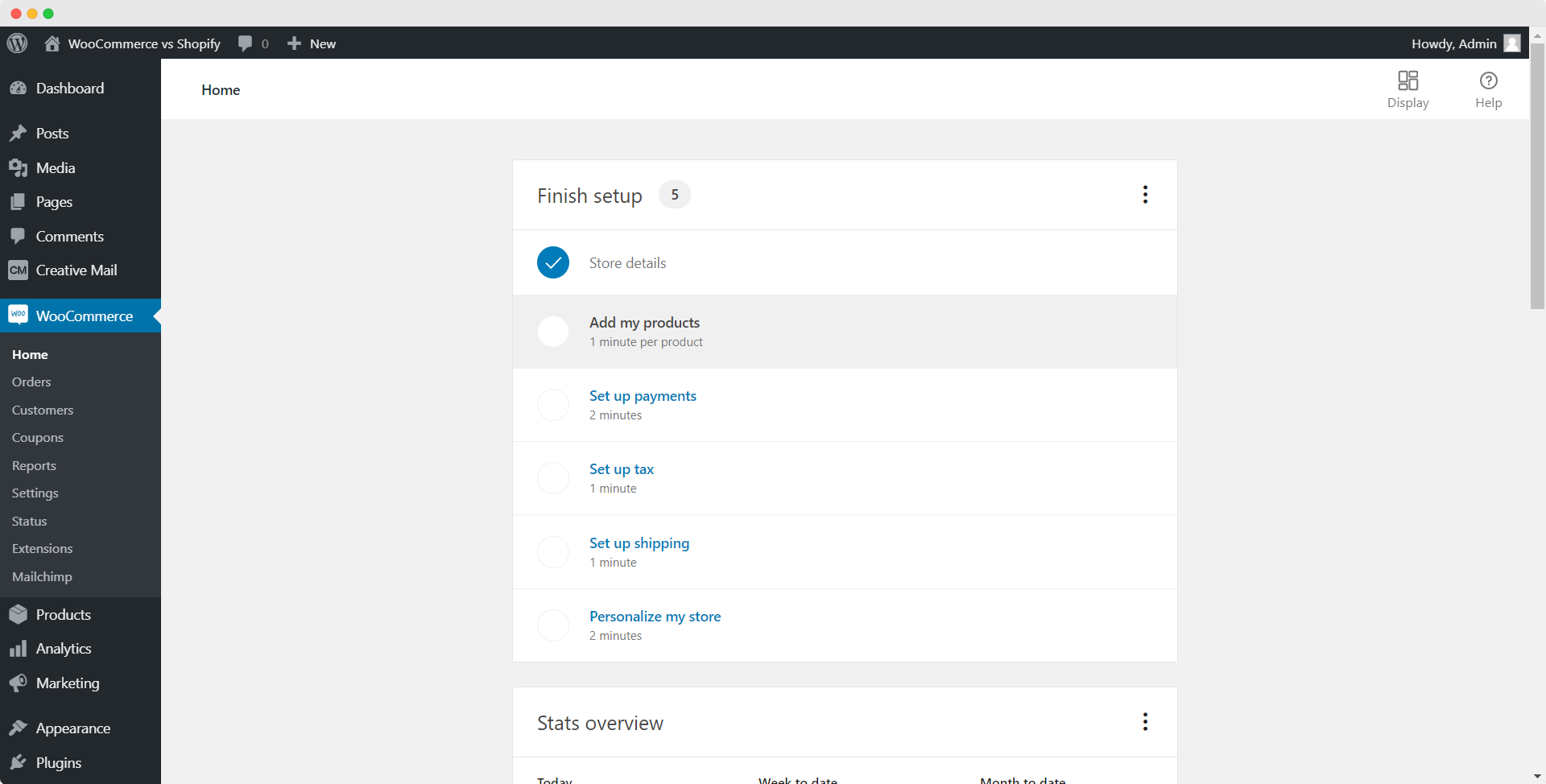 How Much Can You Control Website Functionality?
If you go for an open-source eCommerce platform like WooCommerce, you will get total flexibility and control over your website. You can design your website, add multiple functionalities, most importantly can control your website as you want.
With Shopify, you will get limited control over your website. Due to the fact that Shopify will host your eCommerce site, they will have full control over the website's functionality. You can't just come up with an instant plan and implement that instantly. Although Shopify prioritizes its users most and strives to give every user the most control over their websites.
 
Availability Of Multiple Payment Methods
The eCommerce platform concept emerges for the first time to make seamless online transactions via websites. Most eCommerce businesses have grown due to the ease of handling direct payments. Let's find out WooCommerce vs Shopify payment methods availability.
As Shopify is a built-in eCommerce platform, payment options are integrated with it. It has a wide range of payment options to make your customers' payment journey more smooth and painless.
You already have known that WooCommerce is an open-source eCommerce platform. So it didn't come with direct integration of payment methods. But the advantage is you can add as many payment methods as you need depending on your customers' buying persona. In WooCommerce your payment methods are available as a plugin, you can set them up in one click directly from WooCommerce as well.
How Is Ongoing Maintenance Handled On Each Platform?
The journey to building an online store doesn't stop when you add products. It needs to be maintained continually to bring you more revenue. Check out how WooCommerce vs Shopify handles ongoing maintenance.
Shopify handles all store maintenance and security, so you can focus on what you do best. That being said, it will be important for you to keep track of any apps you use, to make sure they continue to work properly.
Previously, we told you that WooCommerce gives you total control and ownership of your store. The tradeoff, of course, is that you're responsible for maintaining and safeguarding your store.
Plugins & Integration Compatibility
Installing apps or plugins enhances the features of your eCommerce site. Both of the eCommerce platforms, WooCommerce and Shopify offer integrations with different plugins to help you in managing your eCommerce platform more swiftly. But when it comes down to WooCommerce vs Shopify, which one wins?
Shopify can be integrated with more than 1,200 free and paid apps. However, if you have any doubts about whether to install an app, you should always look at the star rating or check the user reviews. You can get these plugins directly from your Shopify dashboard as well.
Open-source platforms like WooCommerce can be integrated with many different plugins. The choice is over 50,000 plugins, allowing you to design your eCommerce website the way you want. You can install and activate these plugins instantly from your website dashboard. With these amazing plugins, you can manage from a single product eCommerce site to multi-vendor eCommerce sites as well.
 
What More To Offer In Premium Versions?
When you are comparing WooCommerce vs Shopify based on the premium version facilities, you need to understand their pricing module first. Let's check them out one by one.
In Shopify, you can create an entire store, with Shopify providing hosting and domain name for paid plans. You will get to run your store with a 14 day free trial as well, but you can unleash more opportunities just by selecting a paid plan of Shopify.
With the upgraded pricing plans, facilities also increase. Such as, you get more staff accounts, open an online store for multiple locations, do fraud analysis, get store performance analysis reports, and many more.
For WooCommerce, the pricing model works differently. The plugin will cost you zero money to create an online store and add multiple products. But you have to pay for hosting, communications, security, SSL certificate, and many more. There are immense facilities available if you go for the premium version of each feature and plugin.
⭐ WooCommerce vs Shopify: Which One Should You Choose?
We've outlined the key differences of WooCommerce vs Shopify, so you know what's best for you. Here's a quick review:
Shopify is recommended if:
You need support around the clock, and security should be considered.

In a short period of time, you need a live website with limited technical know-how.

You want well-made templates that are easy to customize.
WooCommerce is advised if:
When you want to start an eCommerce business that requires plenty of personalization.

You would like to establish an online shop that sells in numerous regions.

Your site needs better design and hosting, and you would like more control over it.
So now the decision is yours, which is the winner between WooCommerce vs Shopify in your eyes? Don't forget to share your thoughts with us through comments or by joining our Facebook community. Stay tuned by subscribing to our blog to get these types of insightful comparisons, blogs, and many more.