When you are trying to boost the traffic and efficiency of your blog, WordPress plugins are your best bet if your site is powered by WordPress. Blogging has evolved from a personal digital diary to a marketing tool, an online income generator, and other uses. Creating a blog requires creativity, improving its efficiency and traffic requires tools as well as strategies that bring the desired results.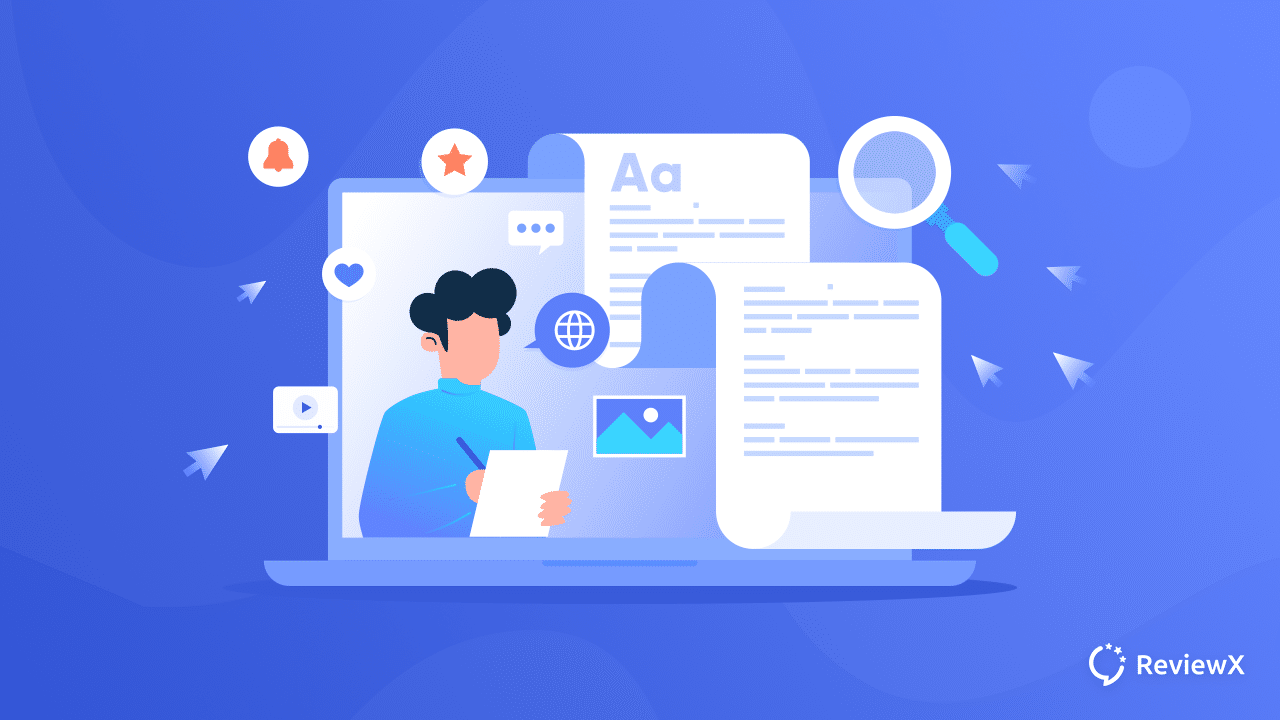 Blogging efficiency and traffic growth of your website also depend on how you are representing your blogs, how fast your site loads, how many people are landing on your blog organically, and so on. If you want to implement all tactics by coding or by third parties, it's a big hassle. To avoid this you can just install and activate powerful WordPress plugins and start managing your site. 
Choosing the right  WordPress plugins from 58,124 plugins is not an easy job. To ease your workload, here we have listed the best WordPress plugins to improve blogging efficiency and traffic. Let's find out all about them. 
Why Plugins Are Vital For WordPress Blogging Website
One of the biggest facilities of using WordPress as a blogging website is that you will get plugins for almost all functionality. From managing your WordPress website posts to search engine optimizations, you will get all types of plugins. 
Plugins are like specific functionalities wrapped in one independent package. No matter what theme you are using, you can install and activate any and start customizing your blogging website. 
Let's check out the reasons why should you need WordPress plugins for your blogging website below:
💡 When you are choosing a theme for your blogging website, it's difficult to find a theme with all the functionalities you are looking for. You can get WordPress plugins for almost all your core functions to advanced functionality. So with plugins, you can create a fully functional blogging website as you need.
💡 There are WordPress plugins for implementing marketing strategies. If you activate them, at a low cost you can improve blog traffic and reach target revenue easily. 
💡 Changing the same functionality by custom coding is difficult if you do not know how to code and it is expensive if you hire any developer. Plugins are easy to set up on your blogging website. 
9️⃣ Brilliant WordPress Plugins To Improve Blogging Efficiency 
When your blogging website is WordPress built there are so many options you will have to improve the efficiency of your blog with WordPress plugins. Here we have mentioned some amazing WordPress plugins you can go for. 
1. SchedulePress- Handle Scheduling & Content Calendar
The main reason your audience will stay connected to your blogging website is its content. So having a content marketing plan is so essential to improve blogging efficiency. It will help you in getting organized, planning ahead, attracting more audiences, and so on. 
SchedulePress comes with a built-in stunning calendar feature. Using it you can easily manage, schedule, and keep track of all of your posts, and most imortantly, improve blogging efficiency. If you miss scheduling any post, you can easily find that on the calendars sidebar. 
Its drag and drop feature will help you to put unscheduled posts into the calendar, and your content will be published in due time. You can even remove posts, edit them as required. If you feel the urge to schedule any post on a particular date, you can create that post directly from the Schedule Calendar.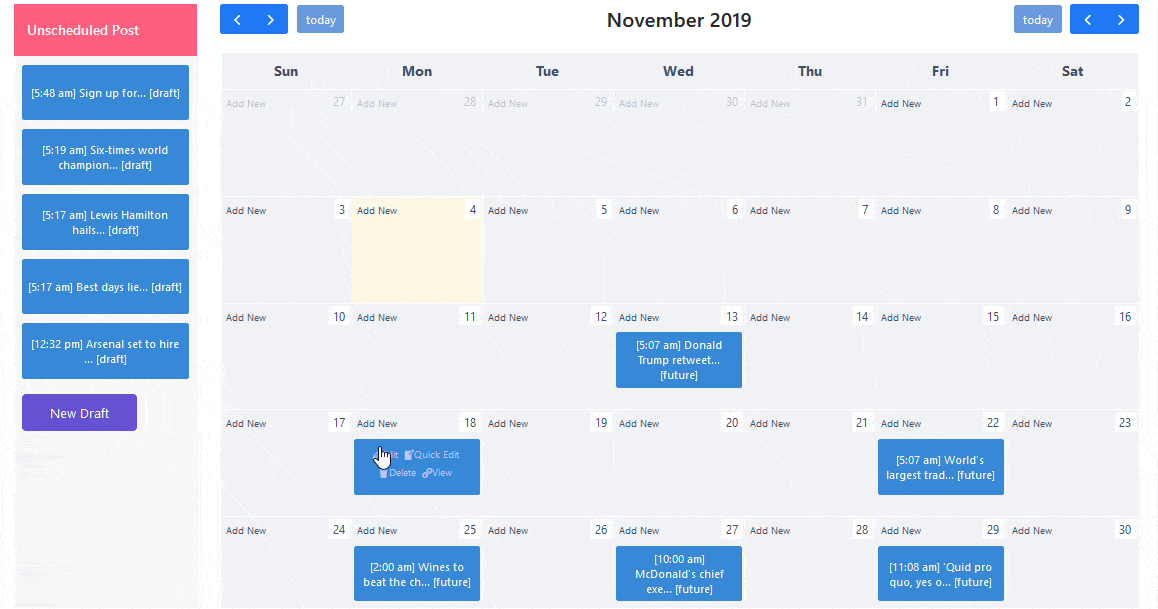 Another most practicing way of increasing blogging efficiency is to practice schedules. If you want visitors or readers of your blog posts regularly visiting your website, then you should practice publishing your posts routinely. It will help your viewers to grow a habit of regular visiting. It will also help your regular viewers have a clear idea about when to come for new posts. 
With the Auto Scheduling and Manual Scheduling feature of SchedulePress, you can handle all upcoming posts' schedules. You can turn on Miss Schedule Handler so that you will get notified and rescheduled the post.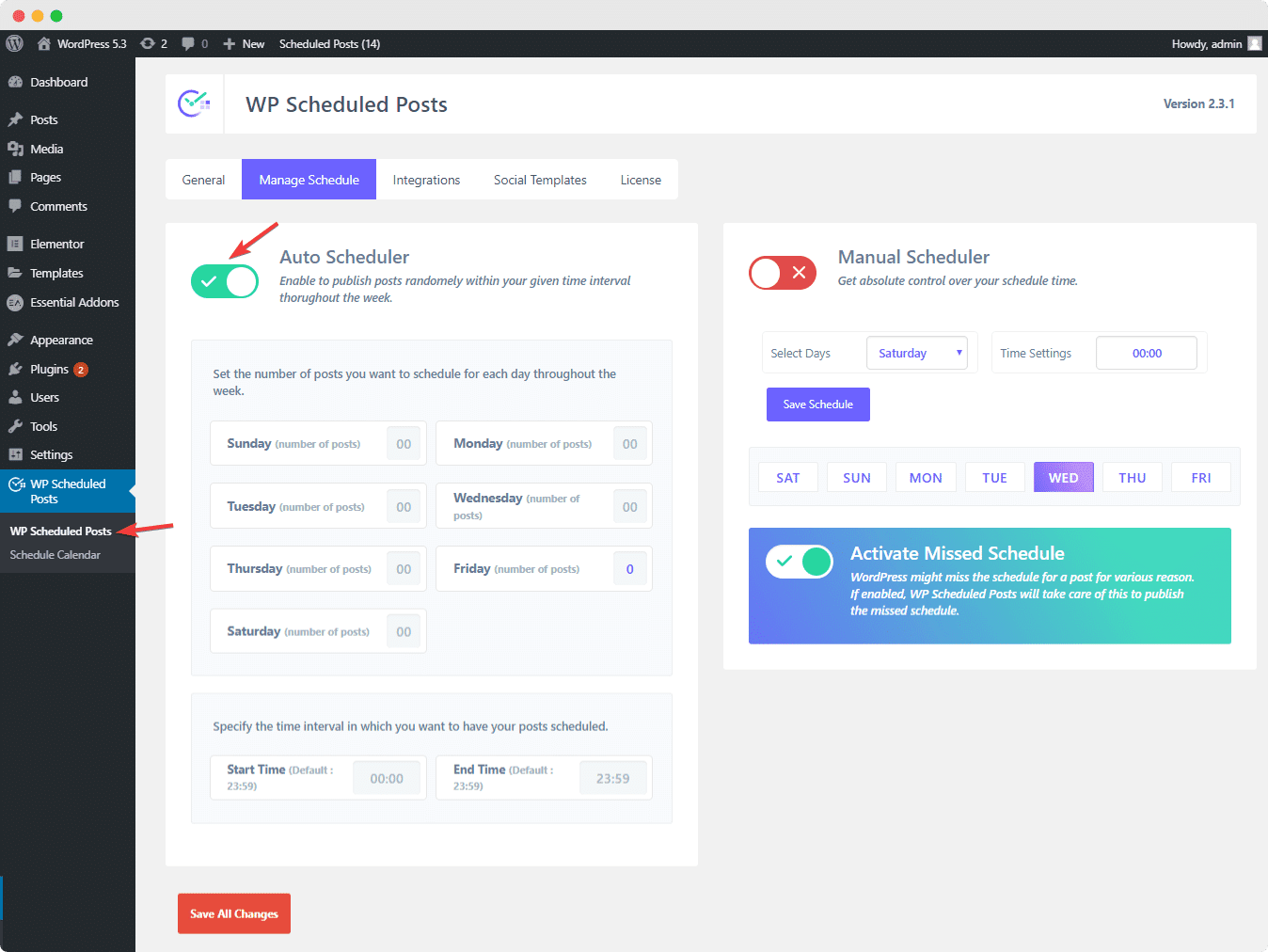 The best way to get more blog traffic is by sharing your posts on social media. You can get potential readers through that. When you have activated SchedulePress you will get the option to add all your social media accounts, content preview templates, etc. Auto social media sharing will help you to publish your posts on your blogging website and at the same time on various social platforms at the same time. 
2. EmbedPress – Embed Versatile & Dynamic Contents 
To improve blogging efficiency and readability, you must add related images, GIFs, videos, etc. to make them more interactive. You can also add reviews from multiple platforms, your social accounts sneak peek, and so on. Embedding all these manually will kill your valuable time. If you want to embed various sources in your posts instantly, you can install and activate EmbedPress. With a few clicks, all your sources will be embedded in your posts swiftly. 
3. Better Click To Tweet – Tweet Directly From Blog
If you can include more reader-engaging activity on your blogs it will reduce your bounce rate, improve blogging efficiency, and help the post to rank in search engines. Creating small clickable click-to-tweet snippets inside your content is a great way to enhance interaction. You can use Better Click To Tweet plugin for this. With this plugin, you can turn any content into tweetable content.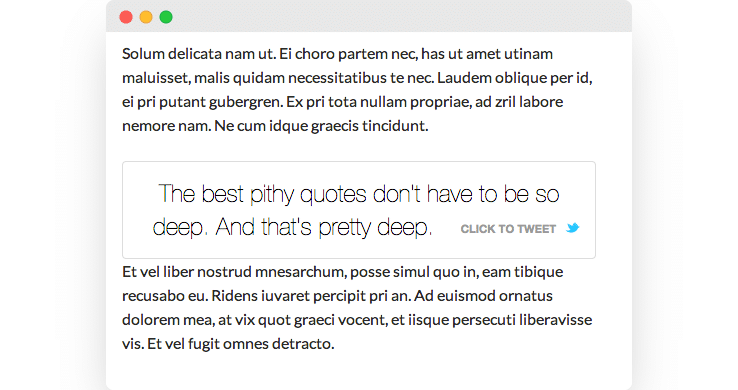 4. Smush- Make Blog Images Fast Loading
One of the major tactics to optimize your website & improve blogging efficiency is trimming down heavy images. Adobe states in a survey that almost 39% of people left blog reading because images didn't load or took too long to load. If you can activate Smush plugin, it will take care of all your heavy images and GIFs. it will optimize them to the required size without destroying the image quality. You can also set up 'Bulk Smush' so that every image is resized and optimized as per your specifications when it's uploaded.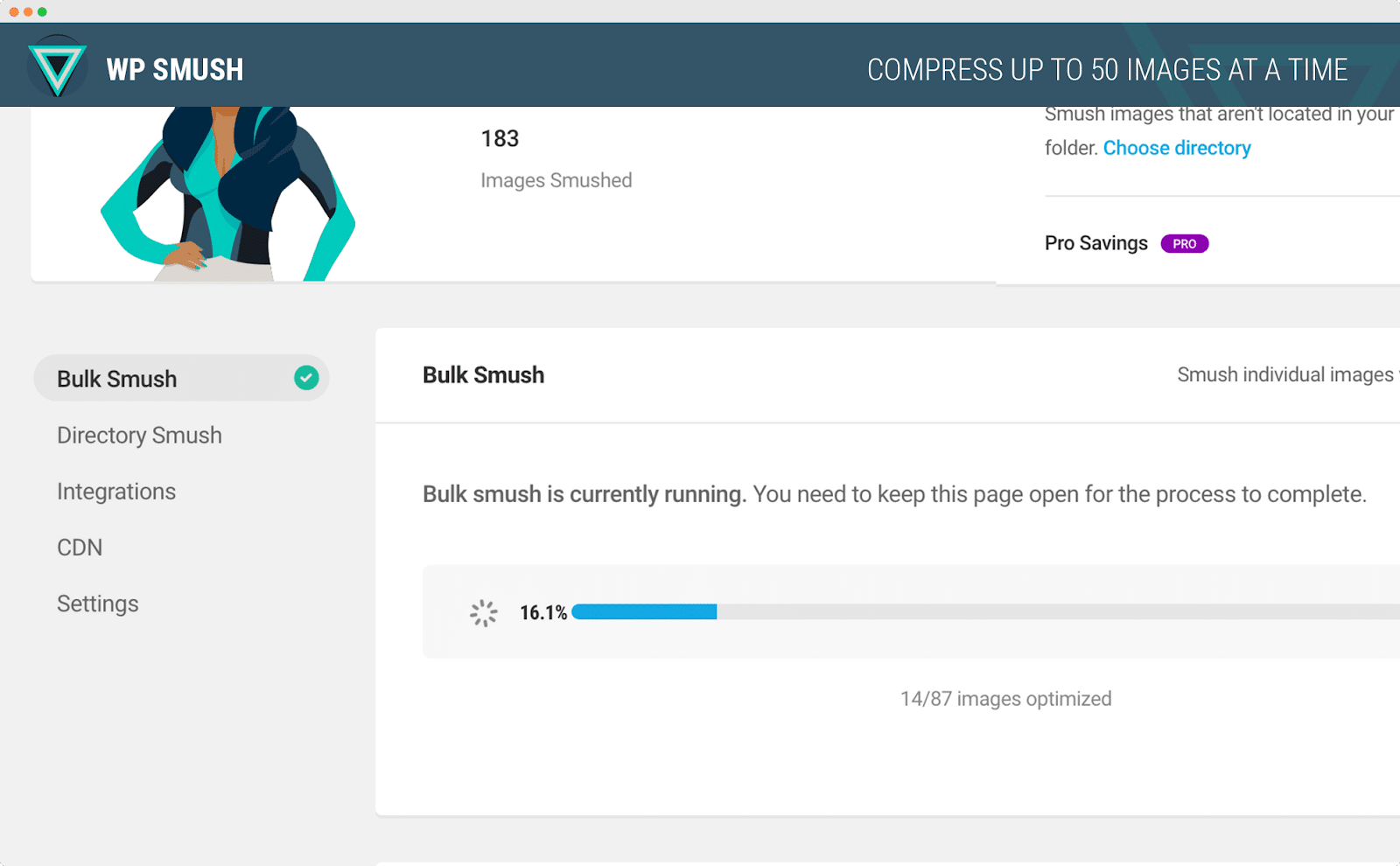 5. WP Super Cache – Improve Blogging Website Loading Speed
While upscaling the blogging efficiency, you must take care of your site loading speed. If your blogs take forever to load, then you may lose your blog traffic immediately. There are WordPress plugins to handle your site cache and improve your site speed. 
WP Super Cache is one of the famous WordPress plugins to improve your site's loading speed by reforming dynamic blog contents into static files that can be cached and delivered to site visitors instantly. So when any returning visitors come to read your blogs, they will load instantly. Thus your blogging efficiency will increase as well.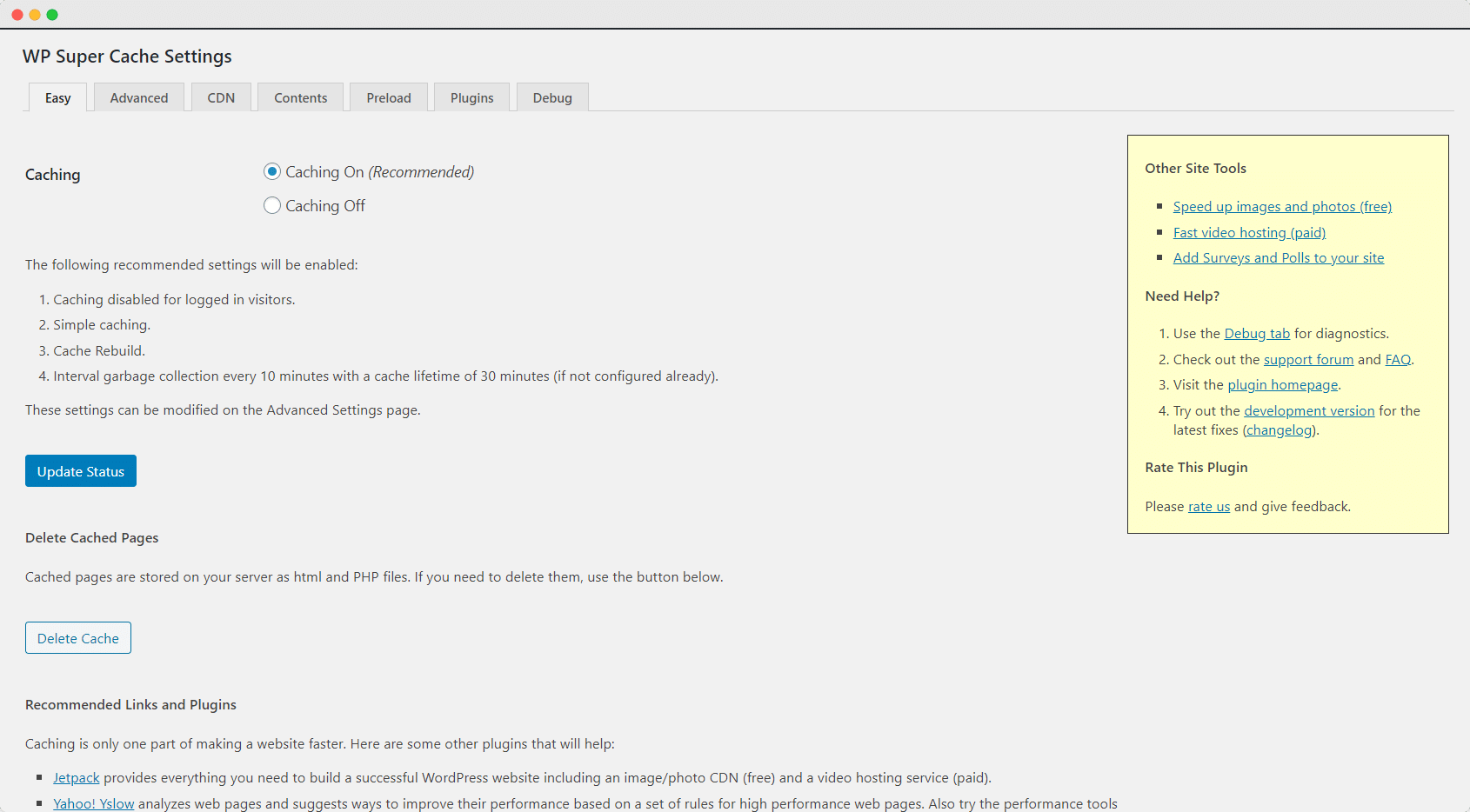 6. Comments By wpDiscuz – Manage Blog Comments Efficiently
Blogs create a communication bridge between you and your readers. One of the best practices to improve blogging efficiently is to let your readers share their opinions and thoughts on your blogs. It will keep your audience more engaged simply by letting them provide comments on your blog. It will improve blogging website SEO ranking as well. 
Comments By wpDiscuz is one of the most popular WordPress plugins for handling comments and displaying them more interactively. It is designed in such a way as to supercharge WordPress native comments. This plugin changes your website commenting experience and provides you with new user engagement features.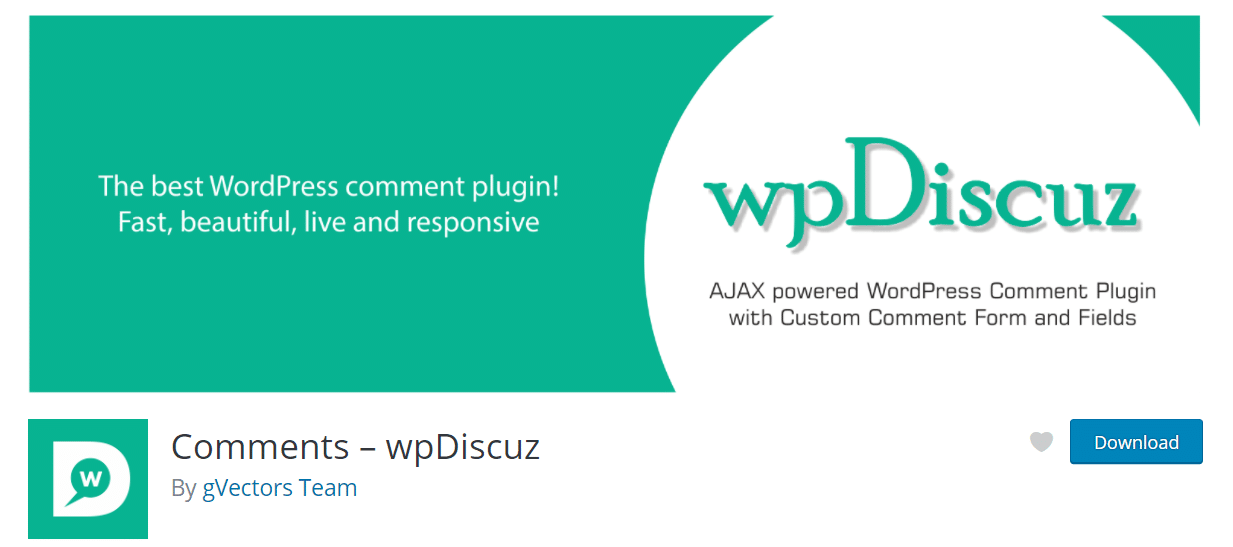 7. UpdraftPlus – Backup All Your Valuable Posts
No matter how reliable WordPress hosting you are using, there is always a chance of something going wrong. The worst scenario can be getting hacked or the site going down, or unexpectedly contents getting deleted. Moreover, if you are planning to do major changes like changing themes, you will need to keep a backup of all your blogs and resources. 
UpdraftPlus is one of the popular WordPress plugins for backing up your website resources. This plugin keeps the complete backup and you can restore them any time you want. Keeping backups reduces your pain and time from starting again from the beginning. You can manage your blogs more efficiently with this plugin.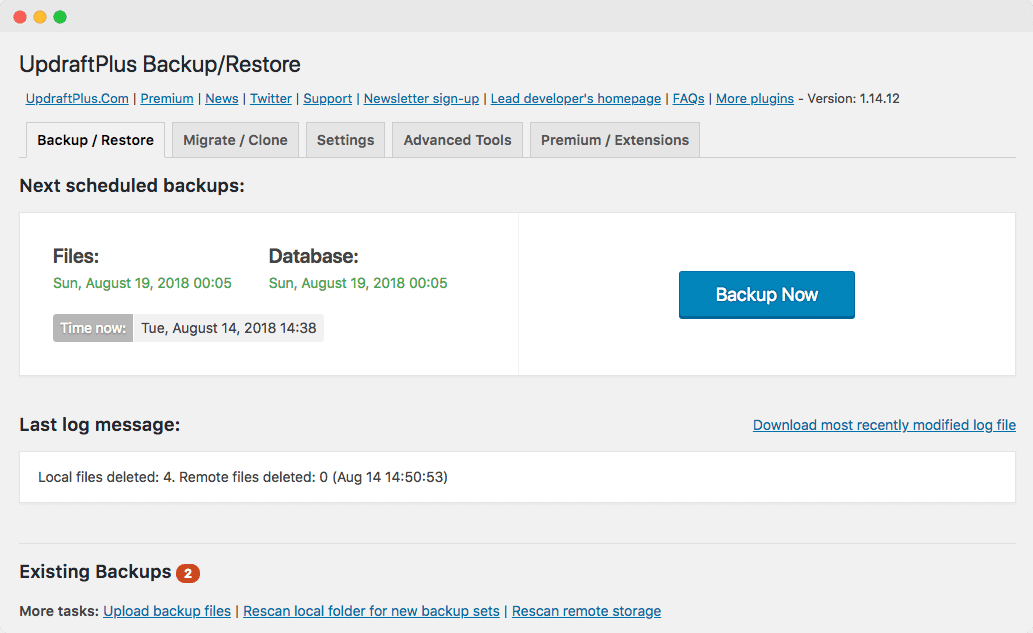 8. ThirstyAffiliates – Manage Affiliates Prominently
When you are using so many Affiliate links on your blogging website, it's hard to keep track of all of them manually, using WordPress plugins can reduce your work to half. To serve this purpose ThirstyAffiliates will help you to keep track of your affiliate links, how much you have earned, integrated payment methods, and so on. 
When you are writing blog posts, you can highlight words, and instantly they will be linked with your affiliate URL. This works just like the built-in link tool, you can search for the affiliate links you created easily by name. You can even use the Quick Add button to add affiliate links to ThirstyAffiliates on the fly while you are writing.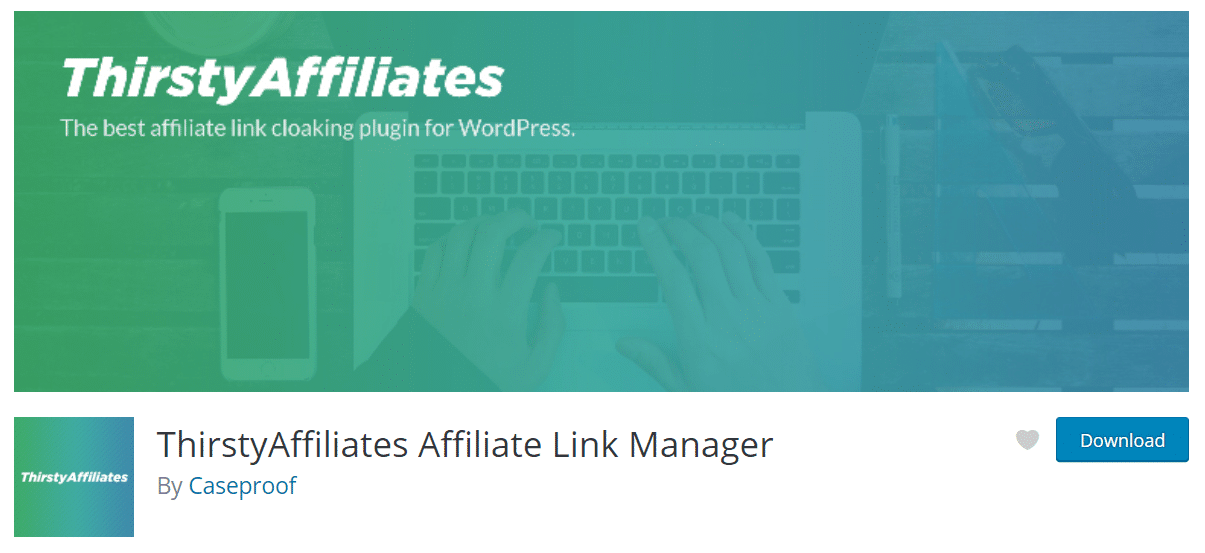 9. Redirection – Fix All The Broken Links
External and internal links are added in block content to build credibility, redirect them to a certain place, and so on. Sometimes links get broken because that page no longer exists or the URL has changed. If you keep broken links on your page, that will negatively impact your readers as they consider that as a vague link. 
To deal with this problem and improve blogging efficiency, you can count on Redirection – it's the most recommended WordPress plugin. This plugin will help you to find out all the broken links from your blog contents, manage 301 redirects, keep track of 404 errors, and so on. You can create and manage redirects quickly without having core database knowledge. Redirections will give you full support for regular expressions so you can create redirect patterns to match any number of URLs.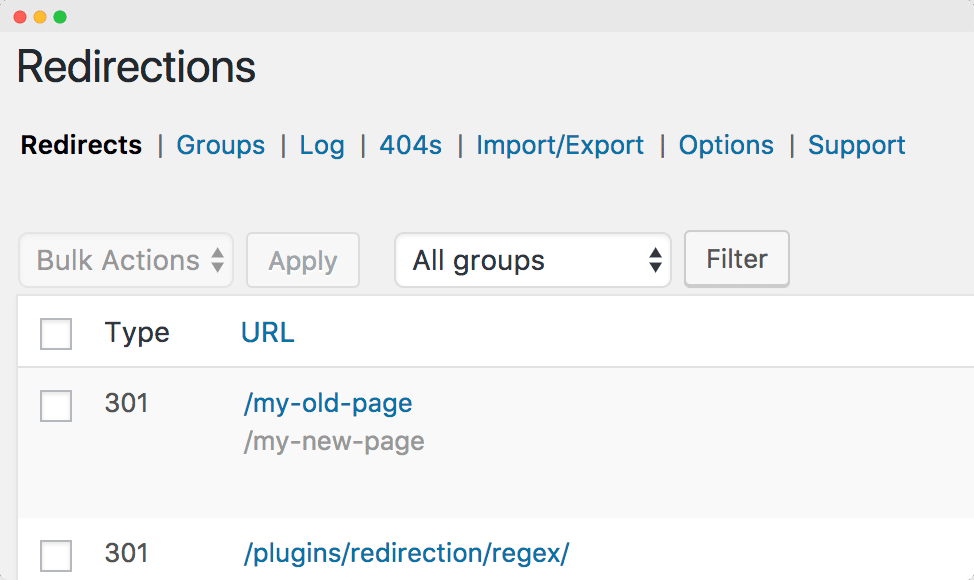 9️⃣ Best WordPress Plugins To Boost Blog Traffic 
Improving your blog traffic is a continuous process. You have to be very cautious of finding the right solution and plan to boost blog traffic. Many WordPress plugins are being introduced to improve your blog traffic and rank higher in search engines. Here we've prepared a list of the best WordPress plugins you can have to boost blog traffic of your website. 
1. Rank Math- Increase Blog Visibility In Search Results
Ranking higher in search engines is one of the pillars of growth because it increases blog traffic. The best way to do this is by optimizing your blog content using SEO principles. Remembering all these principles is a tough nut to crack and if you try to implement them manually one by one it will also kill your valuable time. 
Rank Math is one of the popular WordPress Plugins for increasing your blog visibility in search results. With this plugin you can do keyword research, studying your competition, and coming up with high-quality content regularly. This one plugin has the power of an entire SEO team and will boost your blog traffic.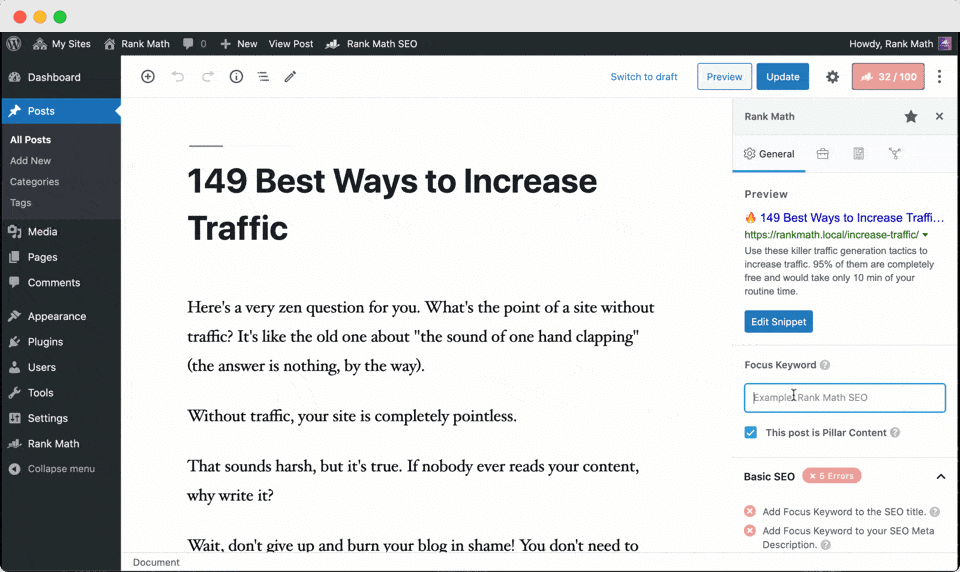 2. NotificationX – Increase Engagements With Social Proof
Social proofs are the most popular marketing strategy to increase your blog traffic.  When you will display how many readers have commented on your blogs with interactive pop-ups it will also influence new visitors to have a look at that blog and share their valuable comments also. That's exactly what NotificationX does to your blogs. It can directly fetch comments, comment cunts from your blogs and display them as popups on your selected pages.  
Moreover, you can get more blog traffics by displaying real-time data of commenters, readers, etc. You can easily display how many readers are reading your blogs at the moment. These will make your new visitors interested in your blog and eventually convert them into regular readers.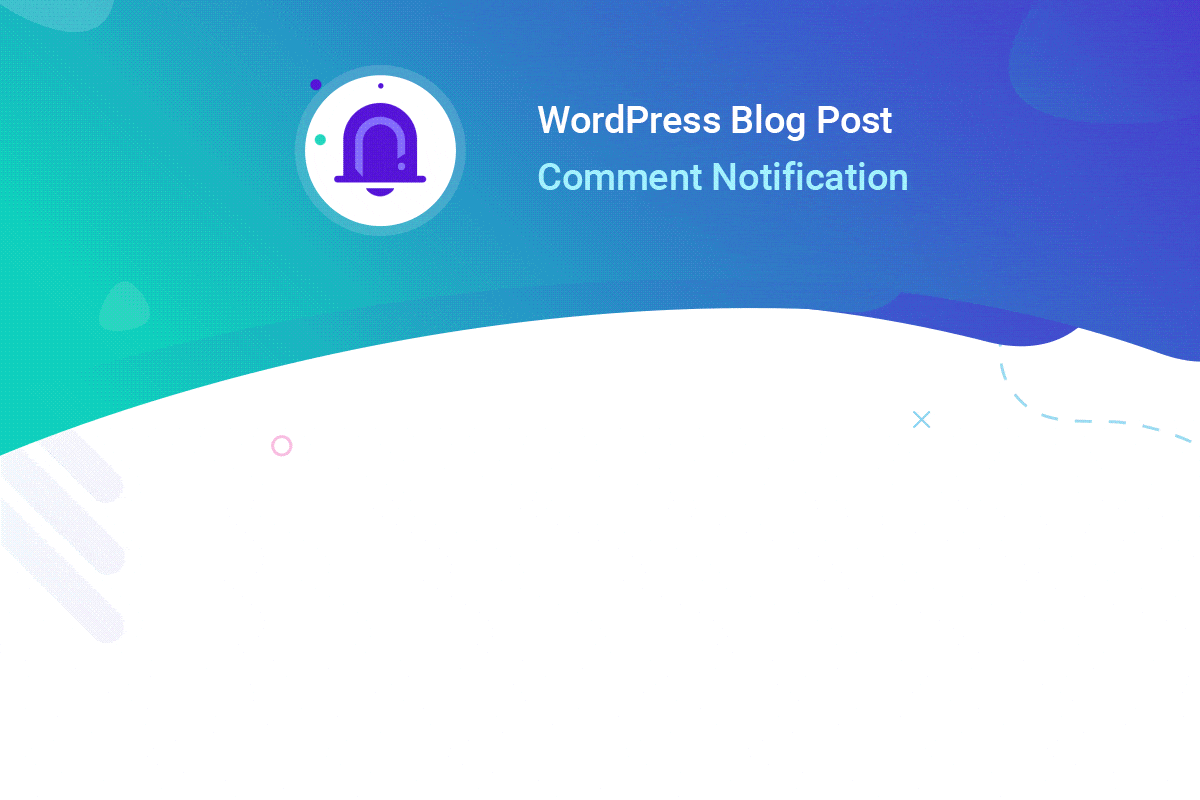 Email marketing is another strong tool to increase your blog traffic. You can send your promotional content, new content via emails, and get more visitors to your site. You can get a 760% increase in revenue with email marketing. NotificationX can help you in getting more email subscriptions by displaying how many people have subscribed to your newsletter. These social proof tactics will make more visitors interested in subscribing and eventually increase your blog traffic. 
3. Disable Comments – Fight Against the Spammers
Spam comments are the worst enemy of any website. It can reduce your SEO score and harm your blog traffic growth. To fight against spam Disable Comments is best among other WordPress plugins. This plugin will secure your blog from unwanted spam comments and give you control over your website. With this plugin, you can get full protection by disabling spam comments via XML-RPC and REST API.

4. Analytify – Analyze Your Audience To Make Informed Decisions
If you want to increase blogging website traffic then it's essential to run how people end up on your blog and how they engage with it. The only way to get this type of information is to have an analytics tool on your WordPress dashboard. So that you can overview all information, data at a glance and take improved steps to bring more blog traffic. 
Analytify will help you with statistics from Google Analytics in a beautiful way under the WordPress Posts/Pages at the front end, backend, and in its own dashboard. You can find insightful data like which country people are reading your blogs more, which blogs are not performing well, and so on. If you can utilize this data perfectly then your blog traffics will grow instantly.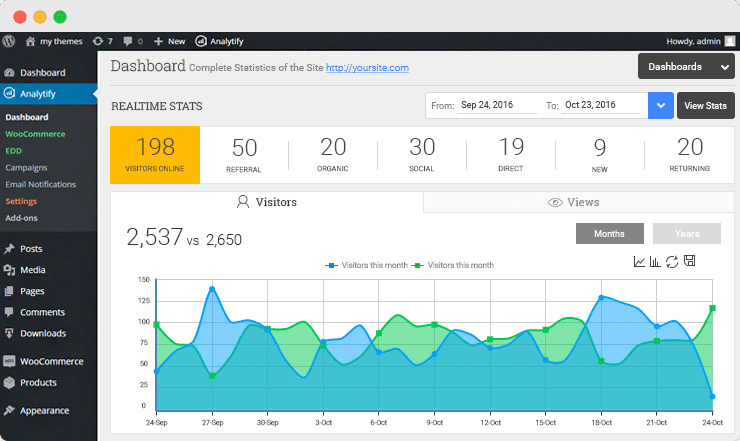 5. Beacon – Convert Posts Into Lead Magnets 
Creating newer content is not the only way of increasing blog traffic. If you can utilize your past blog posts wisely, you can be aware of the fact that highlighting those can bring more traffic to your site. If you are wondering how to get more traffic with your old posts, Beacon plugin brings the solution. 
This WordPress plugin can convert your posts, pages, or specific articles into ebooks, email templates, downloadable PDFs, etc, and publish those on your website. You can use them for email marketing and increase more engagements on your site. There are so many interactive templates to choose from for creating lead magnets. It will also help you to enrich your subscription list.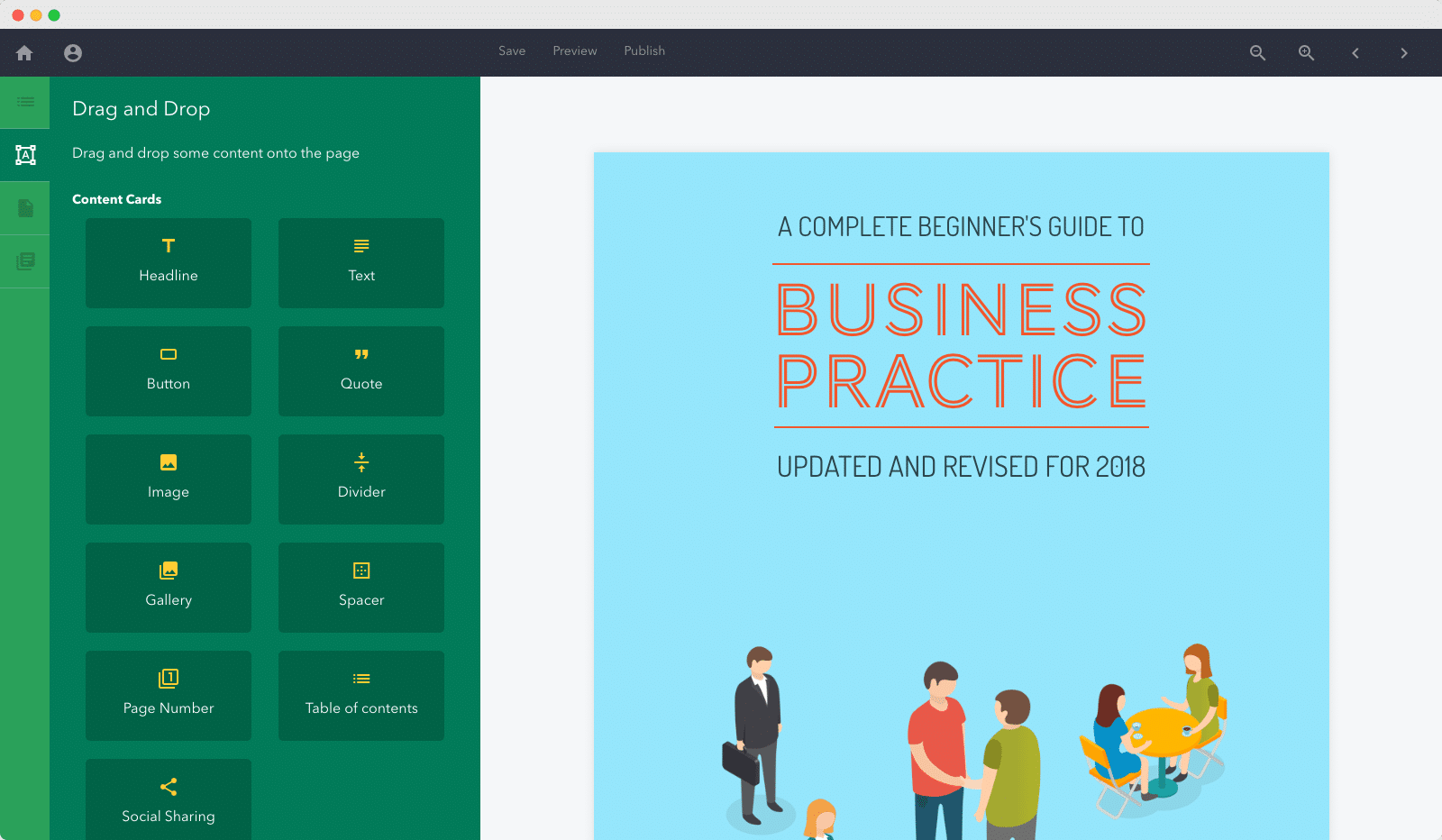 6. Fluent Form – Create Communication Bridge With Readers
You can provide opportunities for readers and visitors to communicate with you directly through your blog site. It will improve  blogging website engagements, enrich your email collections, etc. Fluent Form can help you to create interactive forms, contact forms, etc. with them you can run quiz campaigns, offer discount deals, etc. You can run multiple marketing campaigns in Fluent form to increase blog traffic.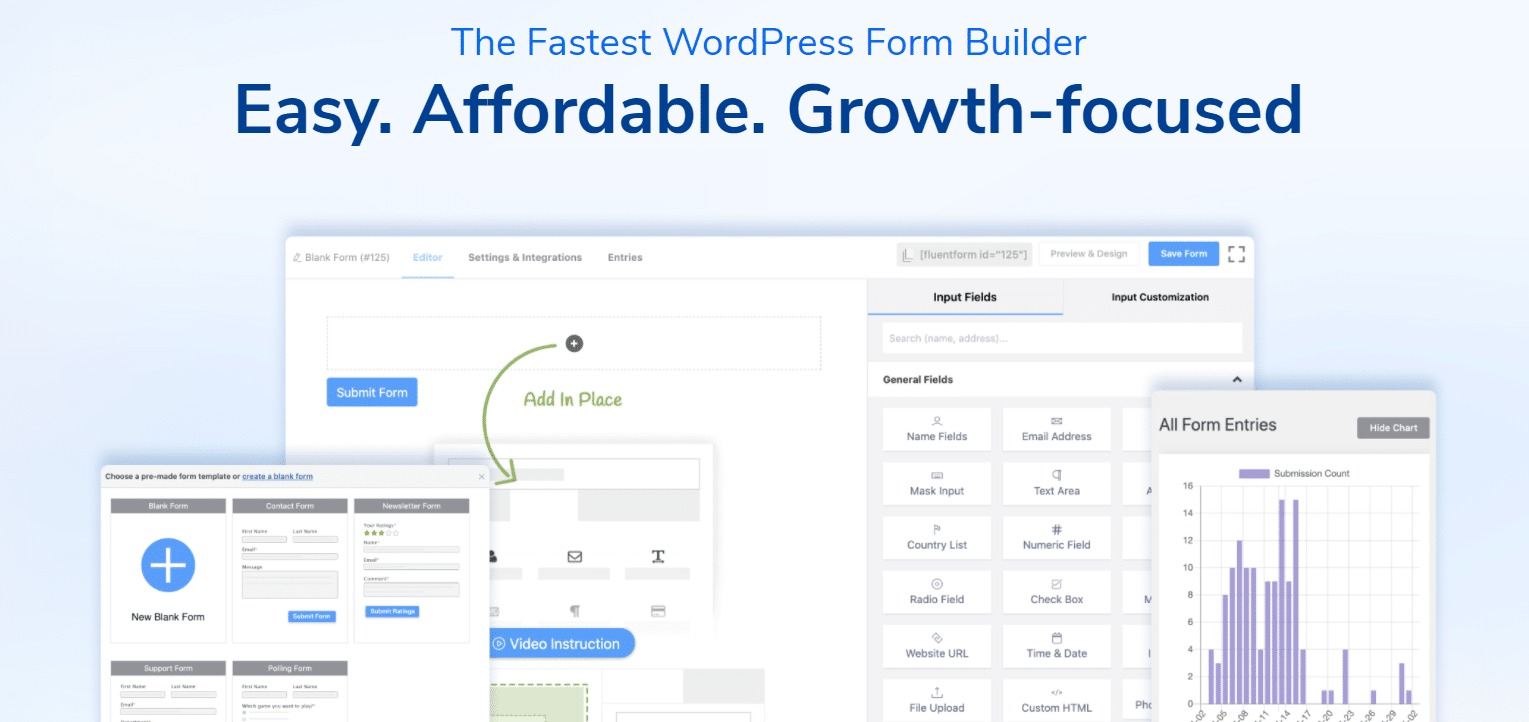 7. Ultimate Social Media Icons- Prompt Blogs On Social Media
A higher rate of reader counts, social share counts, and so on can help you to boost blog traffic. If you can put the facility to share your content on multiple social platforms, that will bring more new readers and rank the post higher on search engines. If you have activated the Ultimate Social Media Icon plugin, your readers can share them instantly on social media. So you can create a buzz on social media with this plugin instantly.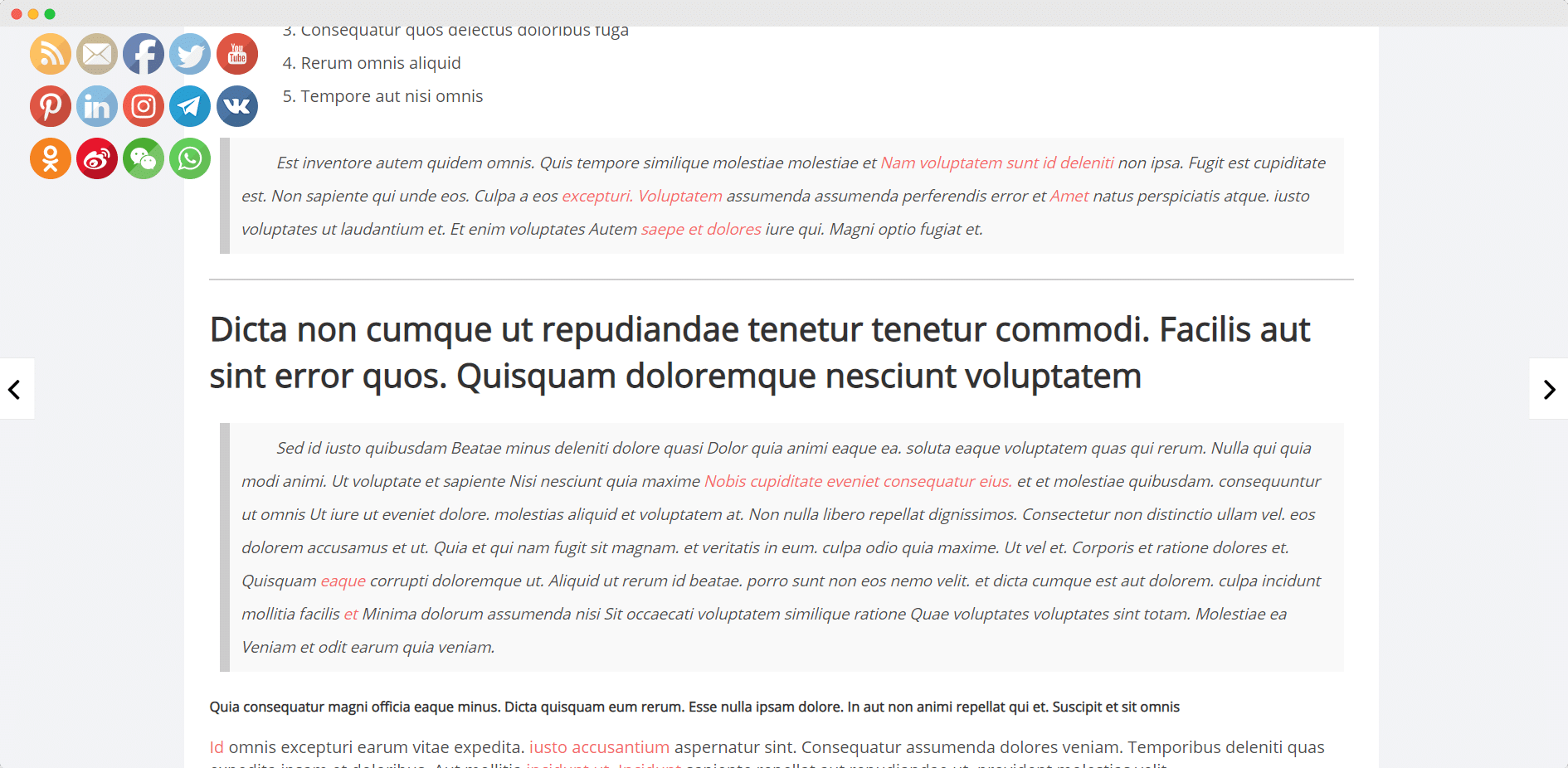 This WordPress plugin will let you display 16+ social media icons and you can set them as floating or any place on your blog. You can even showcase how many people have shared them on multiple social media. It will trigger present readers to share on social media as well. 
8. WPtouch- Improve Blogging Website Mobile Responsiveness
Almost 48% of mobile users abandon the website if it's not mobile-friendly. So not having a mobile-optimized blog can decrease your blog traffic. WPtouch is an easy-to-use WordPress plugin that will make your blog site mobile-friendly. To make your site mobile responsive you won't have to change the design layout with WPtouch. This plugin will customize the colors, fonts, navigation menus, and other features for your mobile website without adding any code.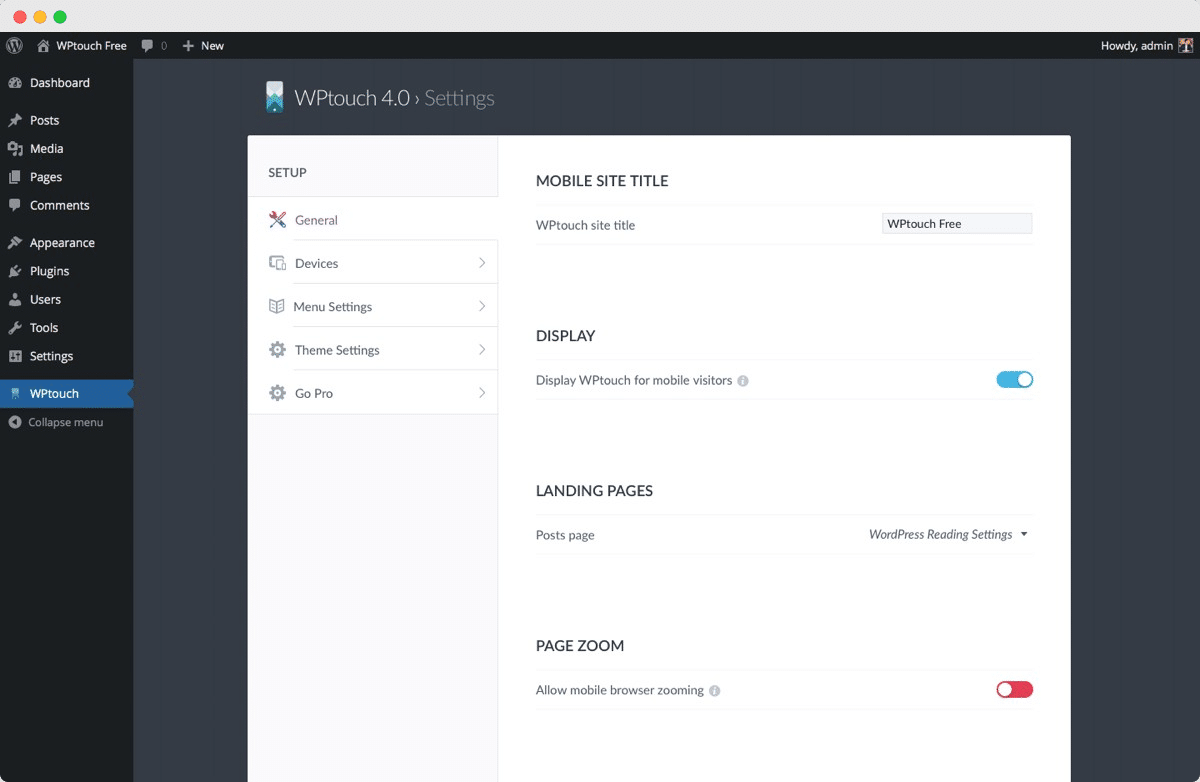 9. P3 Profiler- Maintain Website Performance
It's true that WordPress plugins can help improve your blog traffic and readability. But, your dashboard may send extra HTTP requests and database queries if you manage multiple WordPress plugins. This will make your website slow and sometimes your website may crash. Wondering how to handle all WordPress plugins efficiently? Here's come P3 Profiler plugin that can help you to manage all plugins together.
This plugin scans all other plugins internally and generates a detailed report of what plugin is wasting much space, which one is making it slower, etc. Once you discover the plugins that are negatively affecting your website's performance and load time, you can get rid of them, thereby improving your overall blog traffic and efficiency.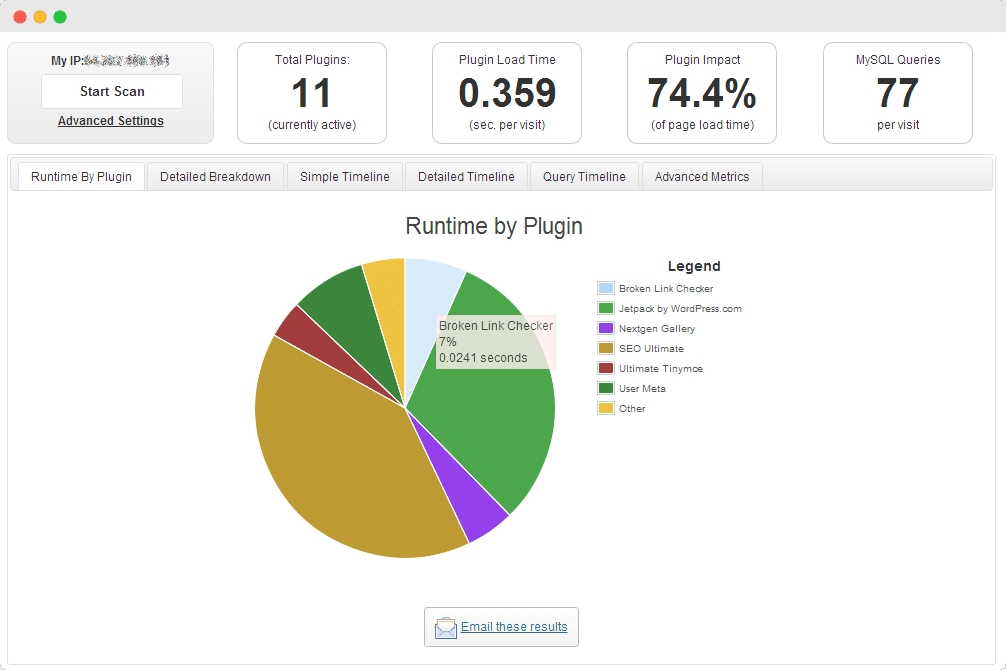 🔥 Pro Tips: Give Stunning Outlook & Improve Blogging Website Readability
A stunning outlook of your blogs will help you get more engagements. Moreover, by adding simple functionalities you can improve  blogging website readability. It will also help you in reducing the bounce rate of your site. If you are customizing and maintaining your site all by yourself and have less coding knowledge, these three WordPress plugins can help you. 
Elementor- The Most popular Website Builder 
Only with Drag and Drop, you can create a complete website with Elementor. If you don't want to create your website without coding, Elementor will help you with its interactive elements. You can even see the live preview of all your changes and customizations. Not even websites, you can create and customize your single blog posts with this plugin.

Some useful widgets for creating blog posts are Heading, Animated Headline, Blockquote, Share Buttons, Call to Action, Spacer, Divider, etc. With these widgets, you can give your blogs breathtaking looks and improve readability also. The more you will add interactivity, the more readers will feel more interested in posts. 
Essential Addons For Elementor
Essential Addons is the largest and most powerful Elementor library to make your posts and pages more user-friendly. At present, there are 70+ widgets. After installing and activating the plugin, you will find all the widgets in the Elementor Editor panel.

With the Reading Progress Bar Widget, your readers can see how much blog content is left on the page. If you want to display life events or products' journeys you can include Content Timeline. You can also revamp your blog post lists with Smart Post List, Dynamic Gallery, and Post Grid. All these widgets will add extra charm to your blogging website and blogs. 
Templately- The Ultimate Template Cloud For Elementor Templates
When you are not yourself a design expert, hiring designers to give your site a stunning look can cost you a fortune. If you are using Elementor page builder, then Templately's Elementor templates can be the best substitute for designers. Here you will get 1000+ ready templates. All you have to do is sign up in Templately, install and activate the plugin, and insert all amazing, beautifully designed ready templates on your site.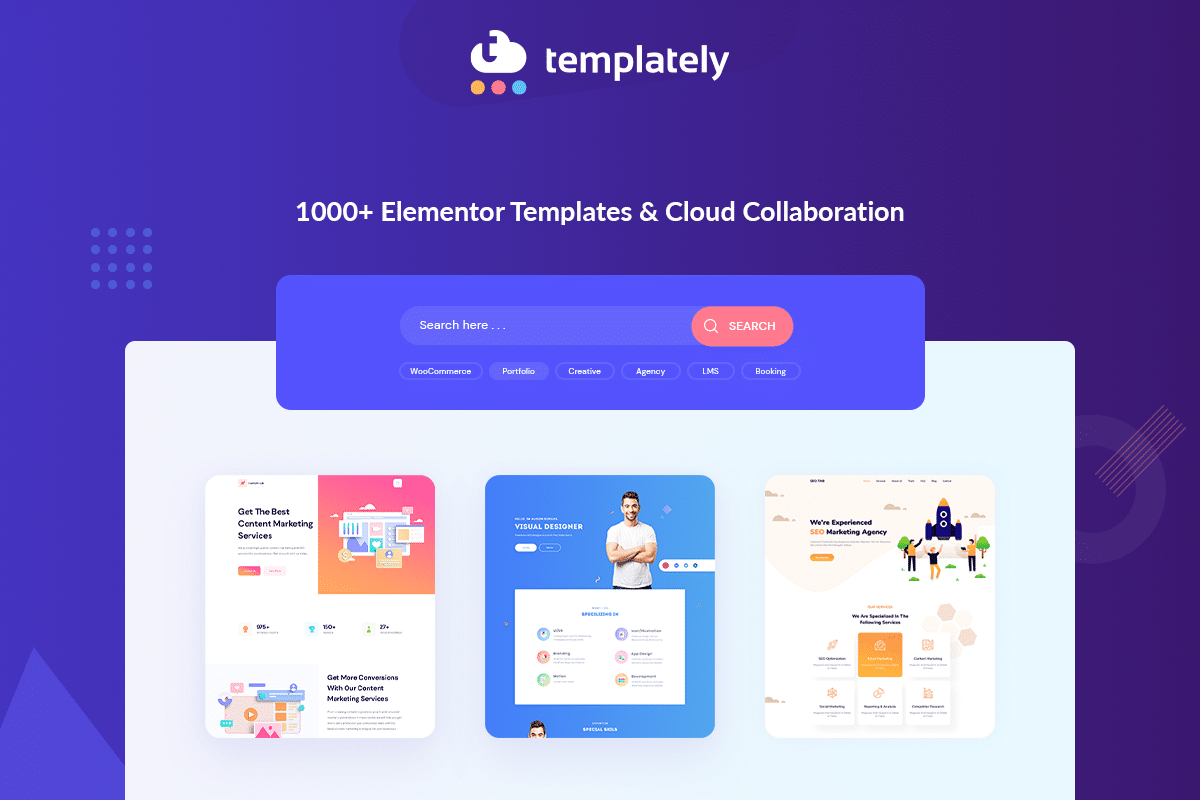 You will get almost all category templates here. You can revamp your website outlook as well as the appearance of your blog with these templates. It will increase your site engagements, get more readers, and so on. Especially for blogging, there are so many exclusive templates. Some of are the list of some Elementor templates you can go for your blogging website. 
🟢 BlogDrip Colorful Blog Template
🟢 Blog Metro – Blogger Website Template for WordPress
🟢 Mellafex – Makeup Artist Template Pack For Elementor
All these WordPress plugins will ensure a tremendous user experience for your visitors.  These plugins will also ensure your readers are getting an engaging experience well-worth their time. Whatever generic theme you are using you can install these plugins and start creating amazing blogs right away.
If you have enjoyed reading this blog then subscribe to our blog. So that you can get an update of our latest blogs, fun tutorials, insights, and so on. Also, don't forget to share your experience with these WordPress plugins' magnificent effects on your blogs with our Facebook community.