The secret to sticking out in a sea of advertising & increase Black Friday sales is to plan effective marketing campaigns. Consider it this way: deals are advertised at every store, whether it is an eCommerce site or a physical location. Customers are looking for these right now. So how can you get their attention?
To get over these kinds of situations easily, we are providing 5+ proven ways to increase sales during Black Friday and Cyber Monday.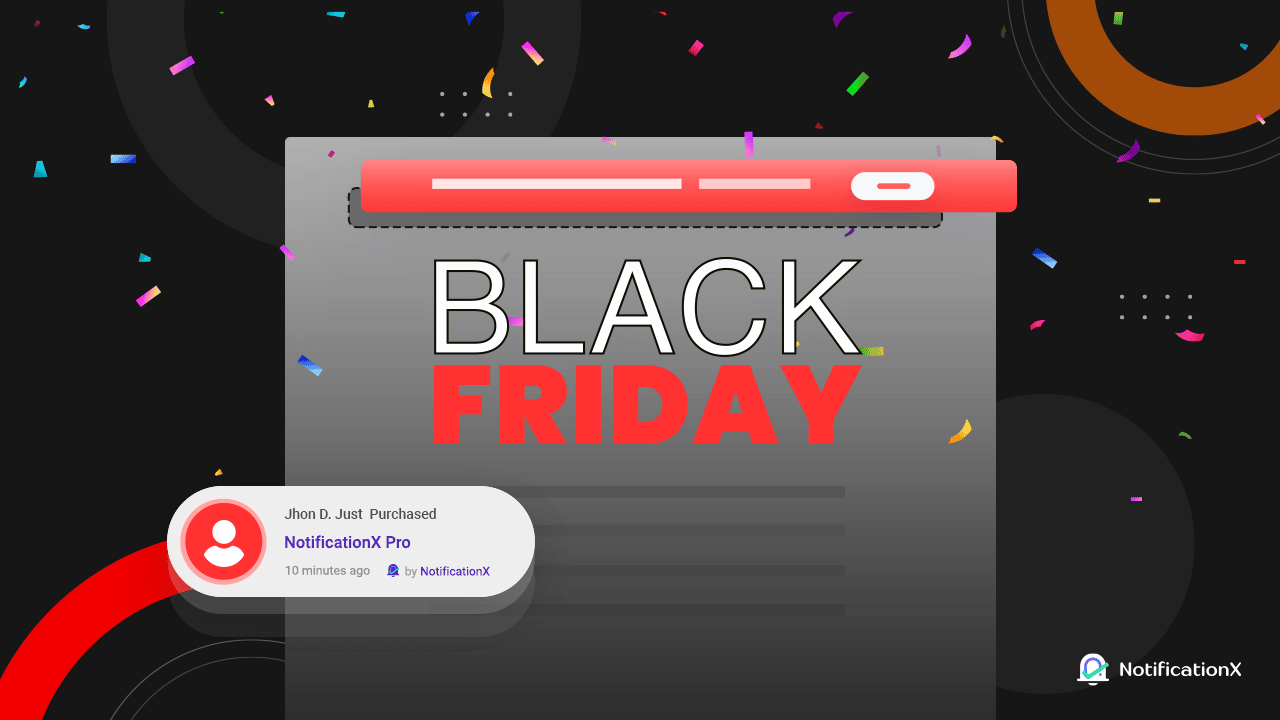 Be careful not to become frustrated while developing your Black Friday marketing approach. On a hectic sales day, it's simpler than you might imagine to stand out from the crowd.
Why Should You Target Black Friday & Cyber Monday To Increase Sales?
Following the upcoming American Thanksgiving day, naturally being the last Friday of November, the day is called "ব্ল্যাক ফ্রাইডে." It all started in Philadelphia, which always observed high traffic of shopaholic consumers just the day after Thanksgiving. Since then, this has been celebrated as a shopping festival by both customers and retailers.
Moreover, this is not just the end; it starts long before Friday, i.e., from the start of Black Friday week, and continues till the next day, officially called "Cyber Monday." This five-day shopping festival is the most yielding time for retailers by clearing their colossal stockpiles.
Let's check out why you should focus on Black Friday and Cyber Monday campaigns this year. 
Black Friday Shoppers Spend $430 On Average
দ্য statistics say, 93.2 million people made online purchases on ব্ল্যাক ফ্রাইডে season for an astounding $7.4 billion in revenue. These facts demonstrate the significance of Black Friday marketing strategies that are focused on results.
1st Buyers Take A Chance In Black Friday Sales!
The holiday season is a terrific time to try new companies because of all the discounts. Thus, a sizable share of Black Friday shoppers is first-time purchasers. 52% of buyers were first-time buyers. Although great, this was 8% less than the previous year.
Consumer Electronics had the largest percentage of first-time purchasers (89%) overall. Additionally, the lowest proportion of repeat clients was seen in this industry. In all industries, there were roughly 15%, 9%, and 5% of second, third, and fourth-time buyers, respectively.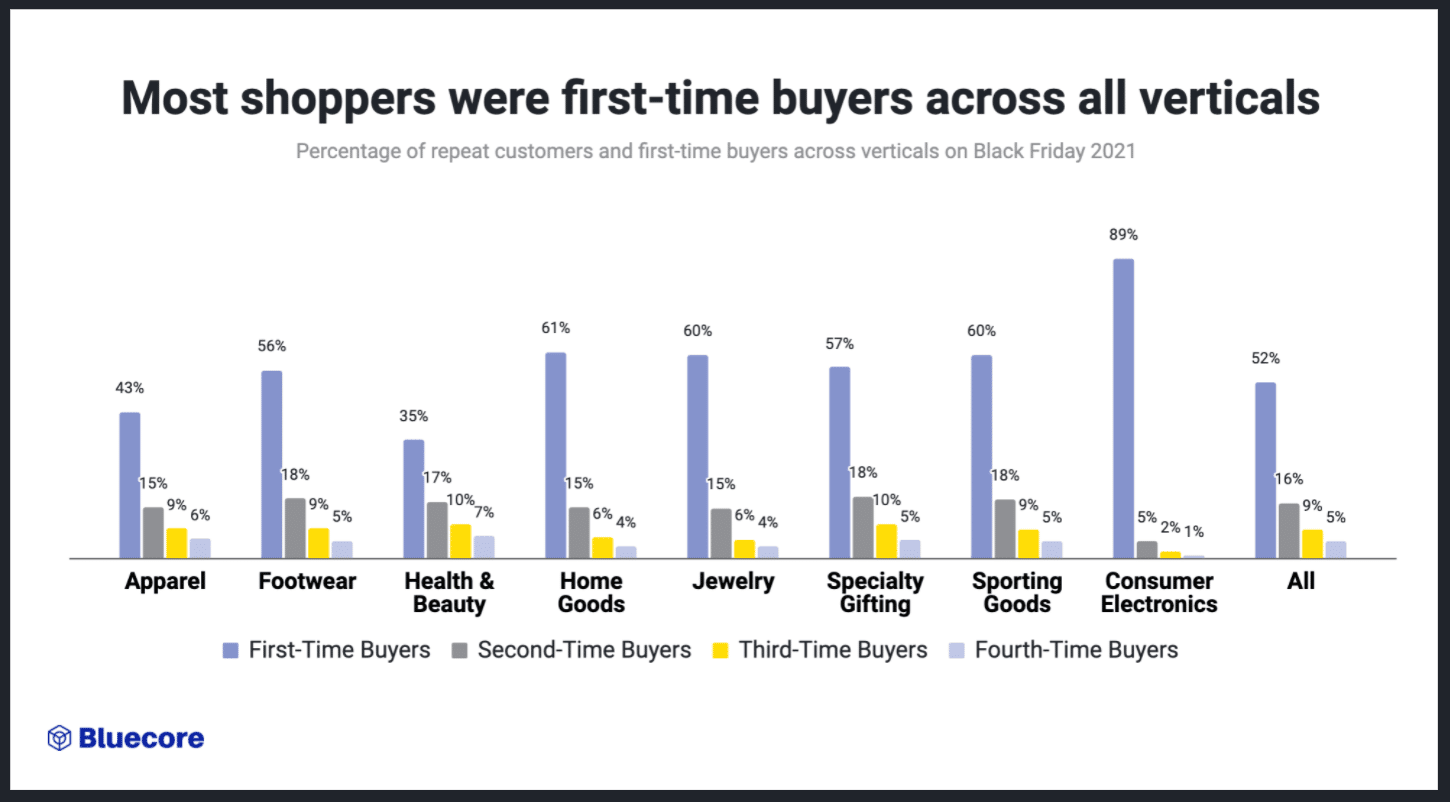 Image source: Bluecore
Brands need to get their hands on the tried-and-true sales-booster tactics in order to take control of this massive figure and the roaring response of the consumers.
Black Friday And Cyber Monday Campaign Prerequisites For ROI Spike
The campaign itself is the icing on top of your operations, it must be said. Your IT infrastructure must be prepared for the storm. On the morning of Black Friday, you'll find yourself seeing your hard-earned traffic slip through your fingers due to malfunctioning technology and a pipeline full of holes. Then it will be too late to take action.
To get every last bit of ROI from your Black Friday Cyber Monday campaigns, check again if:
Your back end is equipped to manage heavy traffic.

Your website's user experience is excellent.

You are aware of what to anticipate this year.
7+ Proven Ways To Increase Black Friday Sales
Not only you, but the whole world also waits eagerly to grab the best Black Friday & Cyber Monday deal. You can also enlist your business with others. Below are some proven ways that will help you to increase Black Friday sales rapidly. Let's have a look: 
🌟 Strategically Plan & Give Surprise Discounts
Black Friday & Cyber Monday are two of the best times to increase sales, so the first thing you should do is drop the price from the present one and offer huge discounts. You will be surprised to know that:
"50% Increase in Quantity Is the Same As a 33% Discount"
Now the concern is how much discount you should provide? To create more buzz you just can't drop the price drastically. It will increase the sale by won't bring any profit to your account! You have to plan strategically. According to research: 
📍A 10%–20% discount on a product results in a 7% rise in revenue and a 28% increase in unit sales.
📍 Even though unit sales increase compared to unit sales when things are discounted between 0-10%, discounts of more than 20% have the potential to reduce revenue per transaction, especially for discounts greater than 50%.
🌟 Create A Separate Black Friday & Cyber Monday Deal Page
After you set the discounted price of our service or products, the next situation is how your customers will find out about it. In this case, there is no alternative to the deals page. An eye-catching, SEO optimized Black Friday or Cyber Monday deal pages will surely grab the attention of your audience and dramatically increase sales. 
If you are familiar with the WordPress website building platform, then you can easily create a deal page without any coding.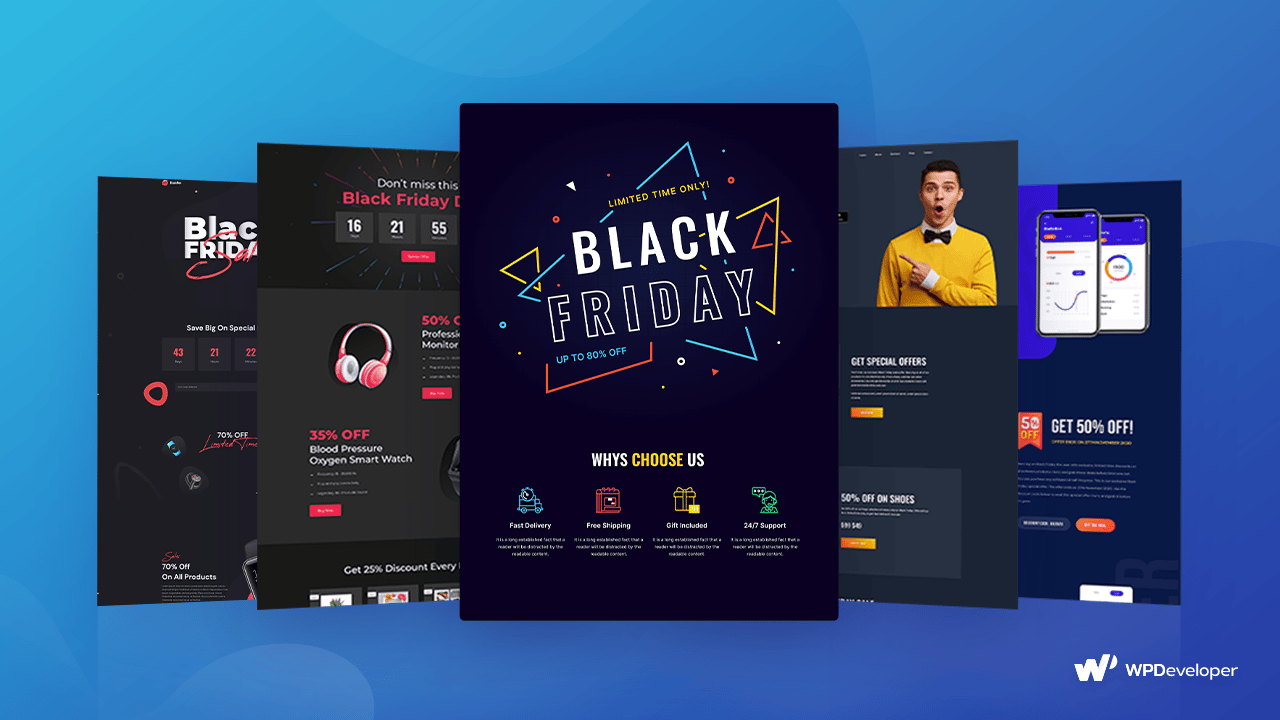 Here sharing the most popular WordPress deal page templates that you can use for your stunning deal page.
🛍️ Black Friday Landing Pages for Starter
🛍️ CrunchDealz Coupon/Deals Landing Page Template
🛍️ Black Friday Landing Pages for Pro
🛍️ EleCyber – Cyber Monday Landing Page Template
🛍️ CyberSell – Cyber Monday Landing Page Template
🌟 Add Notification Bars To Highlight Black Friday Deals
By now you are familiar with the 2 most important steps increase sales during Black Friday and Cyber Monday. Now how to get most of the audience's attention to your Black Friday discounts? In this case, using a Notification bar is a smart tactic. 
Whenever visitors will land on your website landing page, blog page, or any other page, the notification bar will appear on top of the page, describing your offers. It will instantly grab attention and increase Black Friday sales for your business.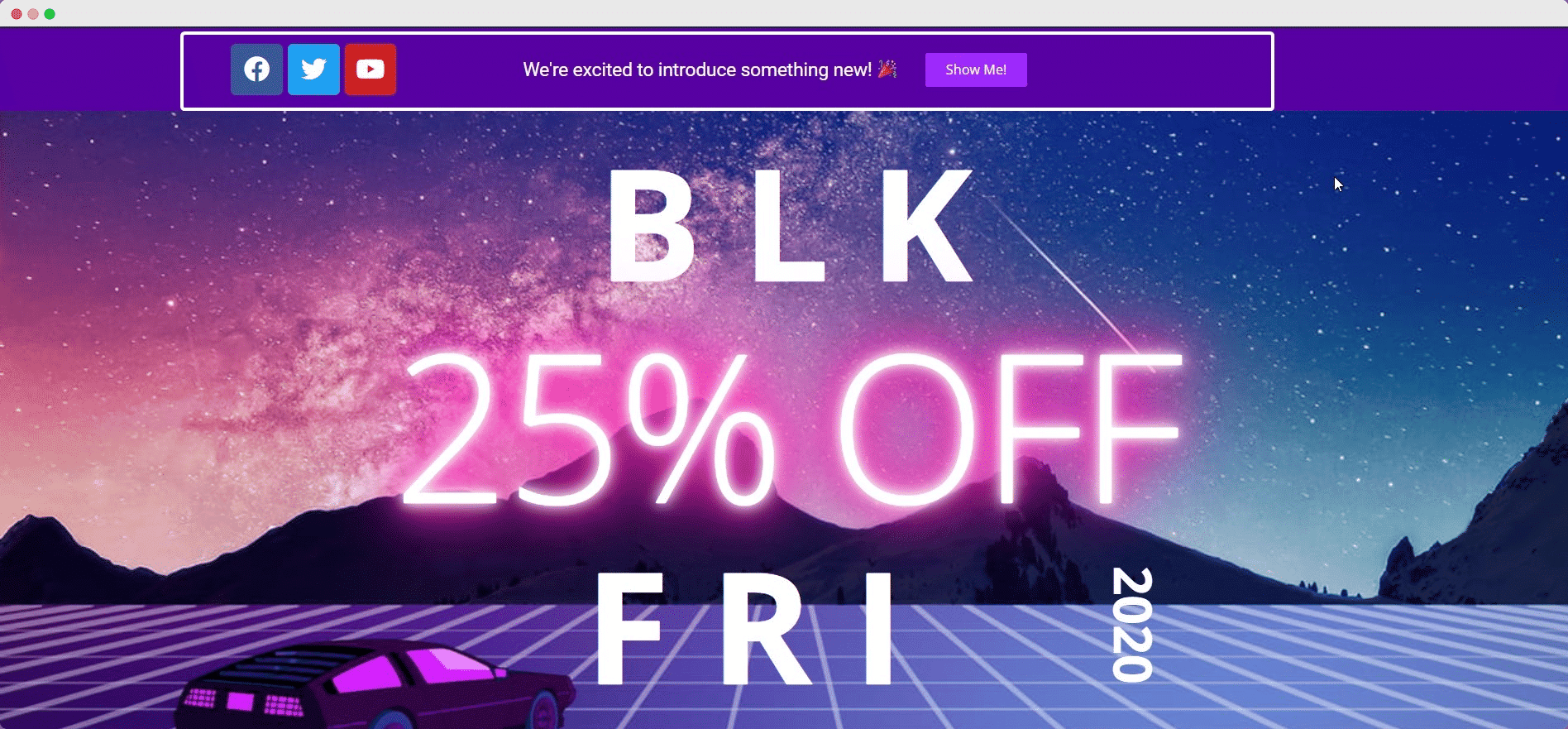 🌟 Include Evergreen Timer To Create FOMO
To make your deal notification bar more convertible, you can add an চিরসবুজ টাইমার and create FOMO. You can easily create urgency with the evergreen timer and increase Black Friday sales. 
💡 How To Create A Notification Bar For Your Website?
If your website is WordPress built and planning to create a notification bar, then good news for you! With the popular WordPress plugin, NotificationX, you can create a notification bar instantly and without coding. It is that much simpler.
👉  Learn To Create A Notification Bar
🌟 Get Your Discount Offers Listed On Others Deal Pages
Promoting your amazing Black Friday and Cyber Monday (BFCM) discounts only on your website and deal page won't grab much attention. Every Black Friday Cyber Monday season, so many renowned companies open deal pages to showcase all BFCM deals in one place.
For instance, if your product or service is WordPress related, then you will target deal pages where WordPress products are enlisted. The same goes for makeup brands, sports materials, electronic gadgets, etc. 
Usually, people save these BFCM deal pages and check them out every year. So, if you can enlist your Black Friday and Cyber Monday deals to these popular deal pages, then surely your sales will increase and get huge engagement on-site.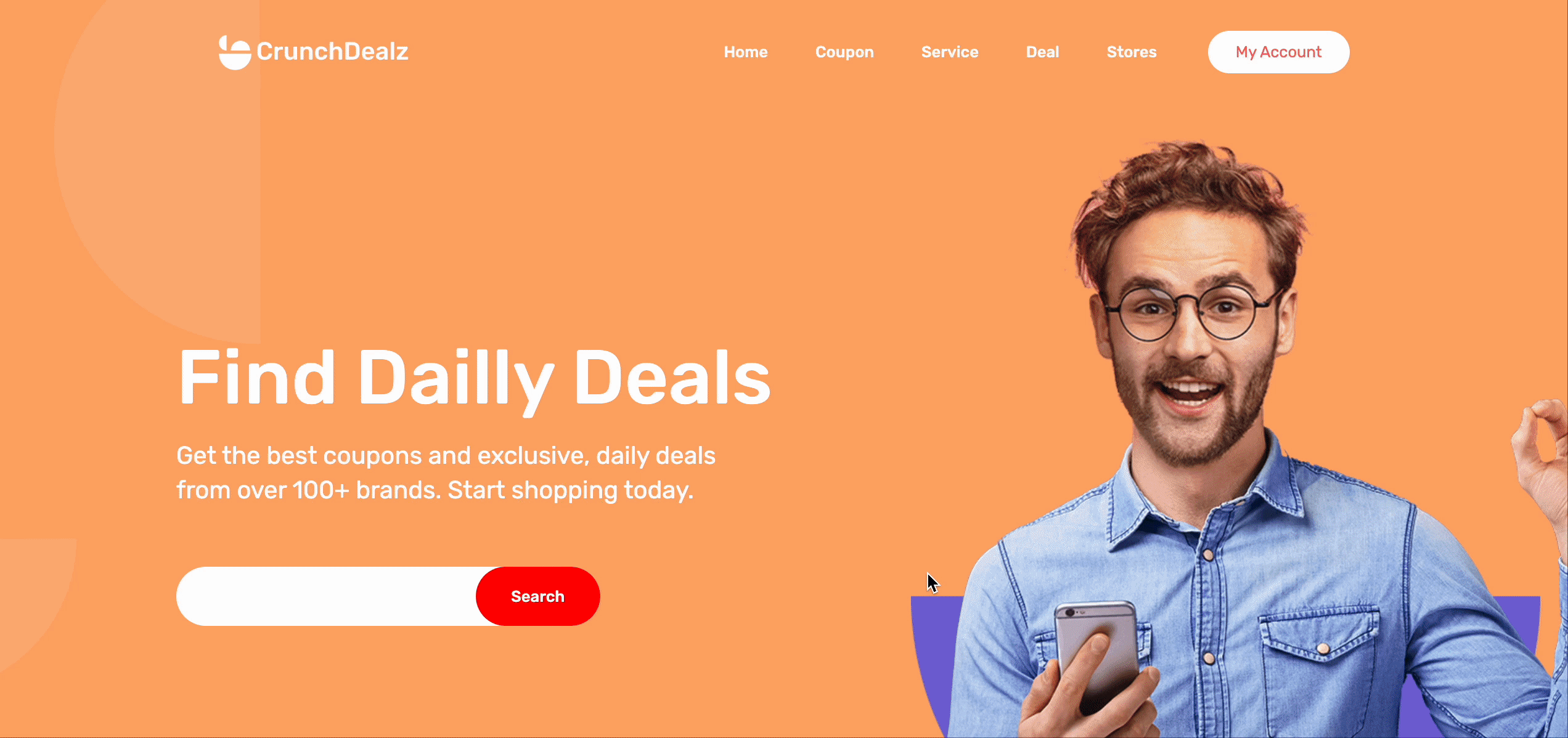 উৎস: CrunzDealz
🌟 Promote BFCM Deals On Popular Social Platforms
Nowadays, social media platforms carry great value in marketing as well. If you can promote your products or services, it will get a huge organic boost, and most importantly increase sales. In present times, people spend half of their day on social media. So, if you can promote your Black Friday deals there, you will definitely get a spike in sales.
🌟 Go For Paid Advertisement Both In Offline & Online
Another tested & proven way to increase sales during Black Friday and Cyber Monday is to advertise your BFCM huge discounts. It can be both offline and online advertisements. As offline promotions, you can target billboards, leaflets, posters, banners, etc. these things will grab attention instantly. 
On the other hand, planning for online advertisements is much cheaper. It will cost less and provide much more efficiency. You can schedule online advertisements for social media platforms, search engines, other websites, etc. 
🌟 Implement FOMO Tactics To Increase Sales
FOMO is one of the most popular psychological phenomena. Nowadays marketers use FOMO to increase sales, customer retention, brand awareness, etc. On your website, if you showcase who is buying your Black Friday deals, how many sales have been made so far, or how many licenses or products are left, it will trigger your audience and increase sales during Black Friday and Cyber Monday rapidly.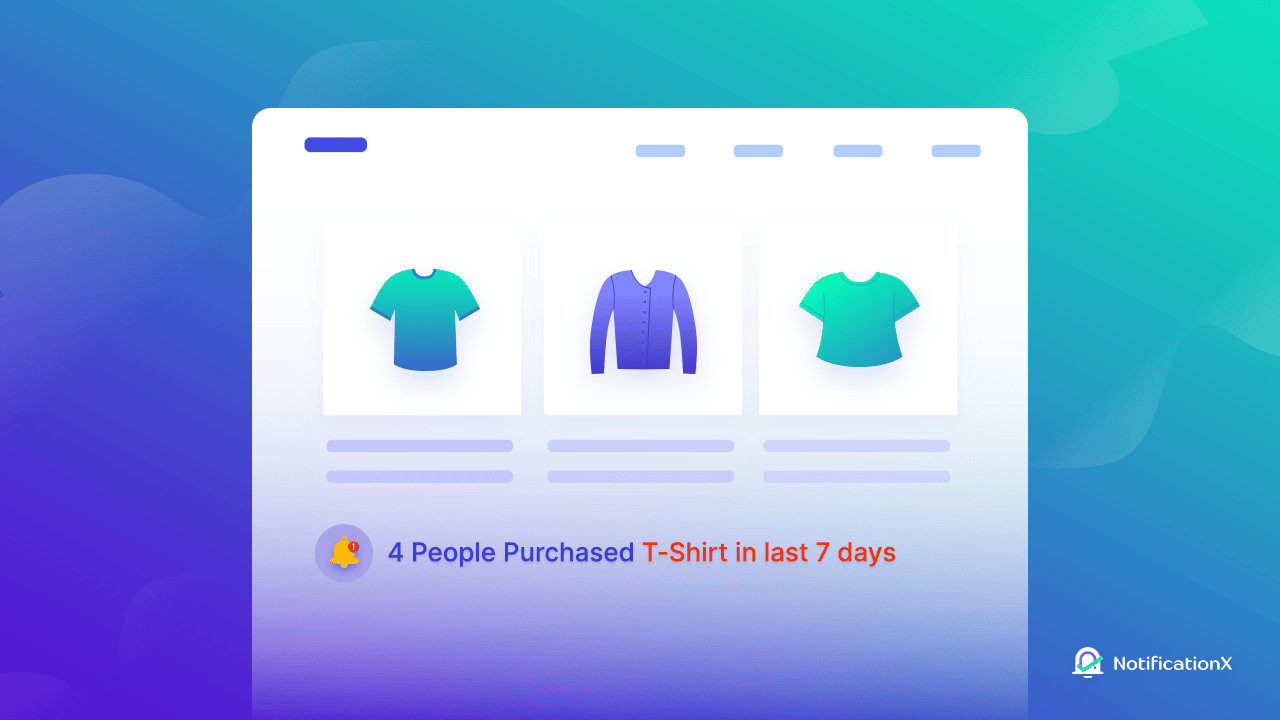 💡 To implement these FOMO tactics, the best way for WordPress site owners is to get a marketing plugin. For instance, you can choose NotificationX and use its cool features like download count popup, বৃদ্ধি সতর্কতা, optin banner, and the list goes on. 
🚀 Skyrocket Your Sales This Black Friday
These simple yet essential proven ways will increase sales this year no matter what kinds of service or product you sell! Hoping that this Black Friday & Cyber Monday sales season will be a huge success for you. Start planning & implementing today. 
Also, don't forget to subscribe our blogs for more of these kinds of stunning marketing tips, tricks, and strategies regularly.