Does it matter if display your product reviews and ratings of customers on your website? Well, in the digital world, people won't believe in your words without evidence. They want to see what others are saying about your product. They are in search of the comments, ratings, and recommendations before purchasing any item. That's why it matters to showcase positive customer opinions and their excellent rating in order to gain their trust.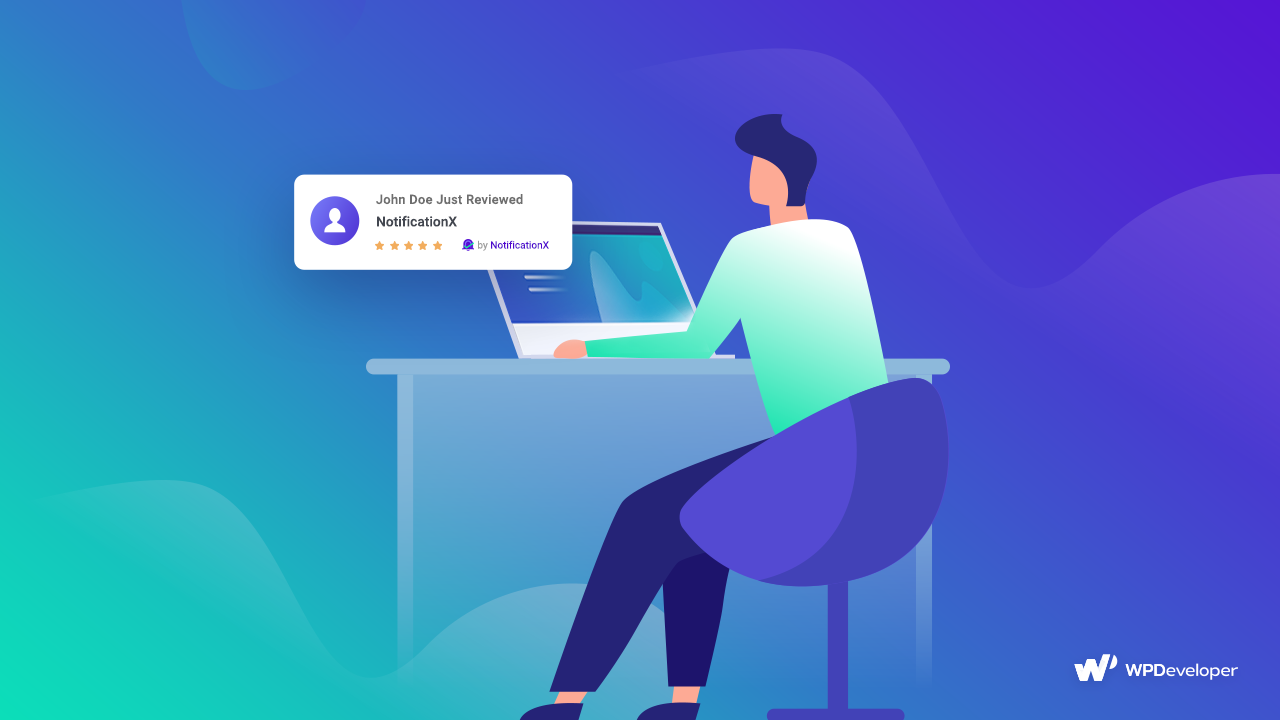 It has the power to build and ruin your brand name just within a day. So to convert your potential buyers into your permanent ones, you need to be aware of getting more social proof and showcase it beautifully on your website. It will help you to boost your site engagement and conversion on the spot. Let's check out some effective tips & tricks to get more positive product reviews and ratings instantly below!
Post Purchase Emails
Directly ask your clients to give a review is one of the most effective ways. But you have to this with modesty. To make it happen successfully, you can send a mail asking for their feedback after purchasing your products. They will get back to you after the usage for sure with both positive or negative reviews. This approach helps to improve your product quality, and you learn where you are being appreciated and you have to function well.
Instant Reply To Customers
It's a very obvious thing, if you don't interact with your users, you will not be able to grow your product reviews and ratings. After getting positive or negative reviews, you should thank them and solve their problem if they get any. This proactive approach has always been appreciated by buyers. That will help you to get more satisfied customers.
Customer Recommendations
Your buyer will automatically recommend your product to others if they find it workable and satisfied with your efforts. You should have added those features on your site that your customer can easily recommend your product to their friends & family. It will be beneficial to lead your potential clients in the right direction to take immediate purchasing decisions. So this is one of the simplest tips and tricks that you should use to get more reviews and ratings.
Display Visual Reviews
In the latest trend, collecting product reviews and ratings with visual content are more acceptable. That adds credibility and will uplift your product more than others. You have to come with this facility that your customer can insert images, short videos, or gifs on their reviews. It works as strong social proof evidence that can help you to grow your business faster.
Share Reviews On Social Media
You should share your customers' excellent reviews and ratings on social media with the exact code. It will encourage them to give more productive reviews of your product. Also to make them feel satisfied that you have acknowledged their comments. It will inspire other buyers to give more instant feedback. This will help you to gain customer trust to boost your product sales and conversions by that time.
Display Real-Time Data
If you can display real-time customer reviews on your website with popup notifications, this will surely make your business credible to boost sales. That's why right now social proof popup plugins are on hype. Once you configure your tool, it then automatically then fetch and display your customer reviews on your website. So when your potential buyers will reach out to your site, they will feel convinced to buy your product after seeing your customer reviews popup notification alert.
Get The Best Social Proof Plugin For WordPress To Get Trust
Let me introduce you with NotificationX – the best WordPress marketing plugin. That will help you to display your buyer's real-time product reviews and ratings on an amazing Fomo popup. This will lead you to add credibility by showing strong social proof evidence live on the website.
So whenever your potential buyers will visit your website, they will feel influenced to make an immediate purchase decision to accelerate sales. Instead of WordPress, it has powerful integration with some exclusive plugins like WooCommerce, ReviewX, Zapier, and more. Sounds amazing right? Let's get started to explore its advanced product reviews features.
Watch The Video Tutorial
How Can You Add Product Reviews And Ratings With NotificationX?
You have to first installed and activated NotificationX to display your product reviews and ratings of your buyers on your WordPress site. Afterward, just follow the simple guidelines below to showcase your product reviews and ratings on your website:
Step 1: Add New Notification In NotificationX
First, click on the WordPress dashboard wp-admin -> NotificationX -> Add New section. It will help you to create your product reviews notification alert.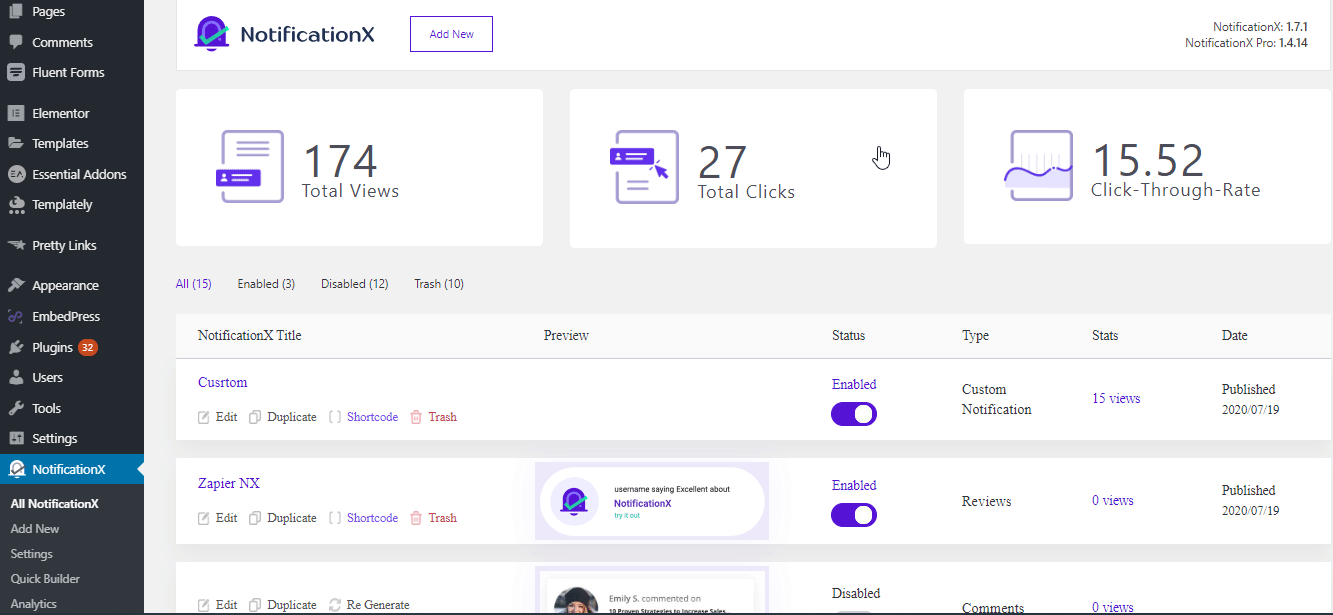 Step 2: Pick Your Product Reviews Source Type
You have to select your product reviews from the 'Source'. And then choose your desired integrations like WordPress, WooCommerce, or others. From where you want to track and showcase your reviews & ratings into the website. We will pick 'WordPress' to display our real-time product reviews and ratings of buyers on the website. As Zapier and Freemius integration is available only for NotificationX Pro.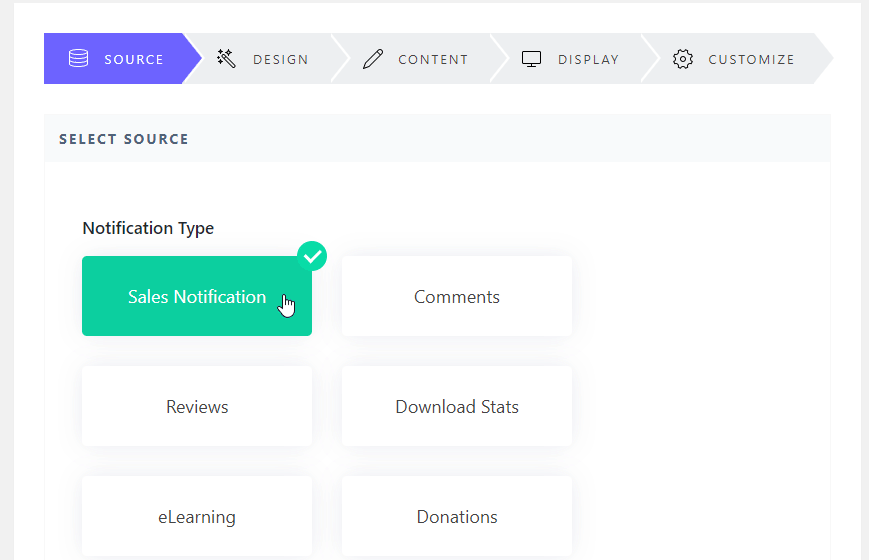 Step 3: Choose From The Stunning Ready Product Reviews Template of NotificationX
Afterward, you can choose your product reviews and rating popup template from the in-built ready designs from NotificationX 'Design' tab. Though it's pretty amazing that you can go with it each design without any modification. But if you want to add some extra spice, then you can do it with its Advanced Design feature to make it the way you prefer.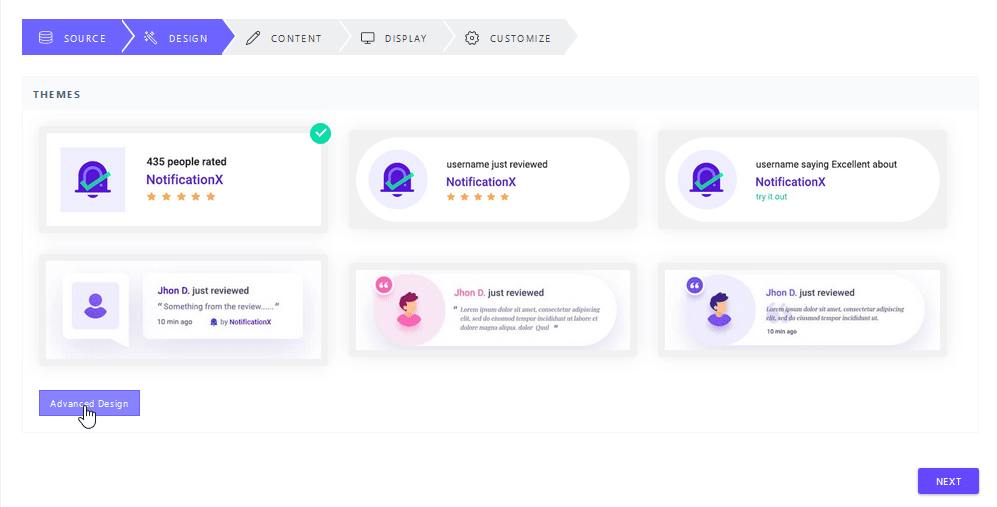 You can also modify and customize your template content entirely by configuring the 'Content' section of NotificationX. You have the option to choose the type of your product from 'Item Type'. Also, you have to select 'Notification Template' to mention what you actually going to highlight on your Fomo popup alert. You can easily customize your product reviews and ratings popup template too using the Advance Template feature.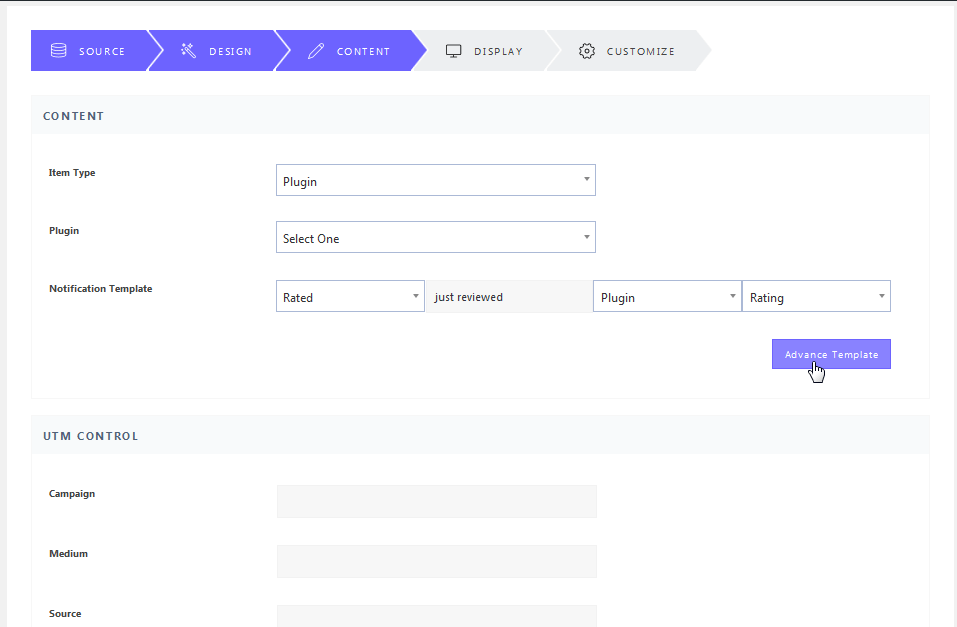 You can configure the 'Display' section to showcase your reviews with default images or can give your customers the ability to add their preferred images. Even if you want, you can choose where your product reviews and ratings will appear from the 'Visibility' section.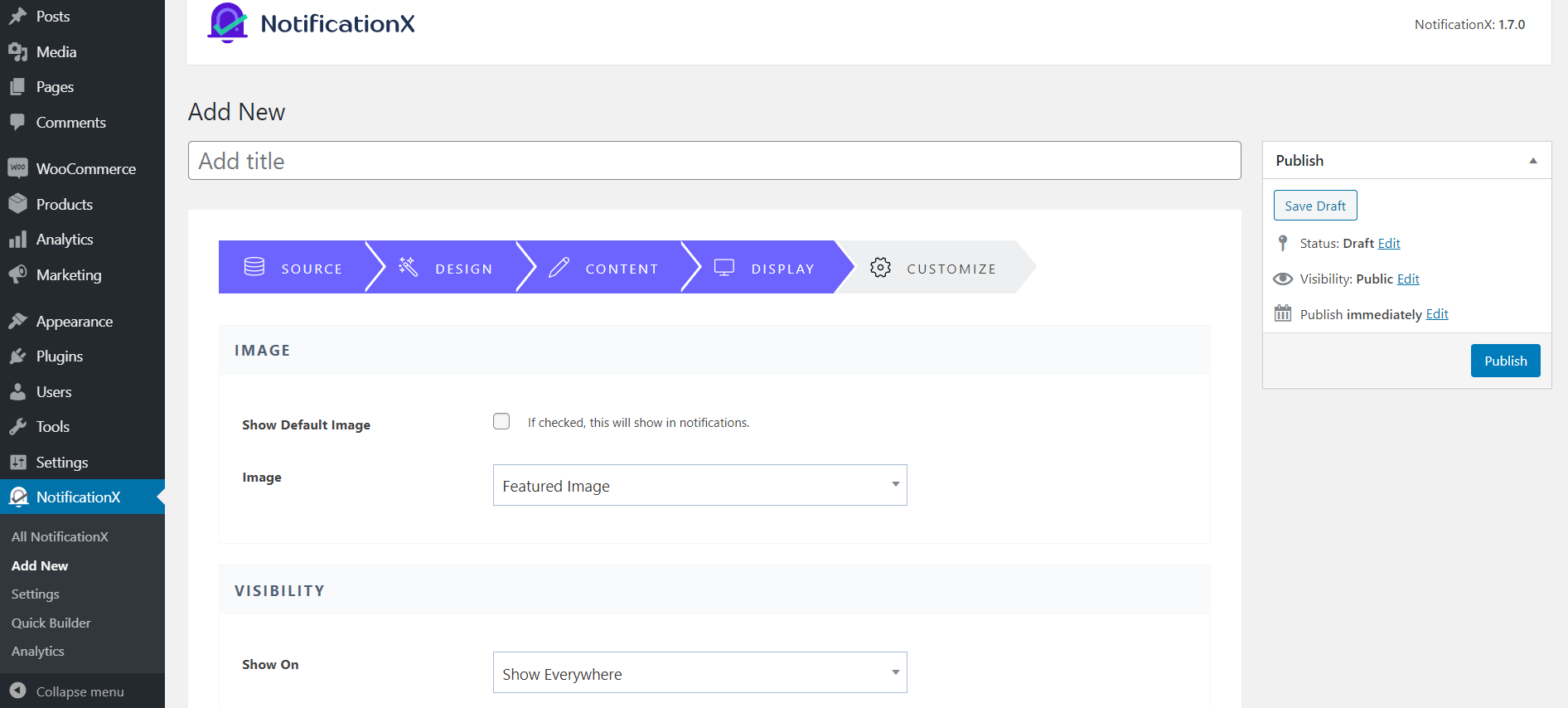 You will also get a full Customization feature which will help you configure your appearance, time-period, and conversion time of your customer reviews and ratings. This will showcase only your selected time-period live notification on the website.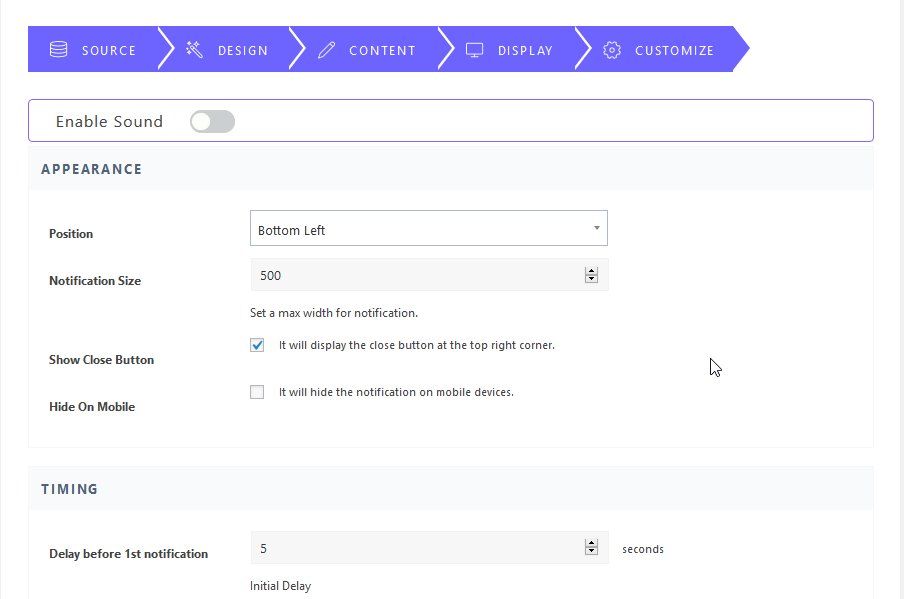 Besides, NotificationX also comes with an in-built Analytics tool to track and analyze your overall customer reviews and rating impact on your website. You can evaluate your product efficiency and attract your clients more with a live notification alert.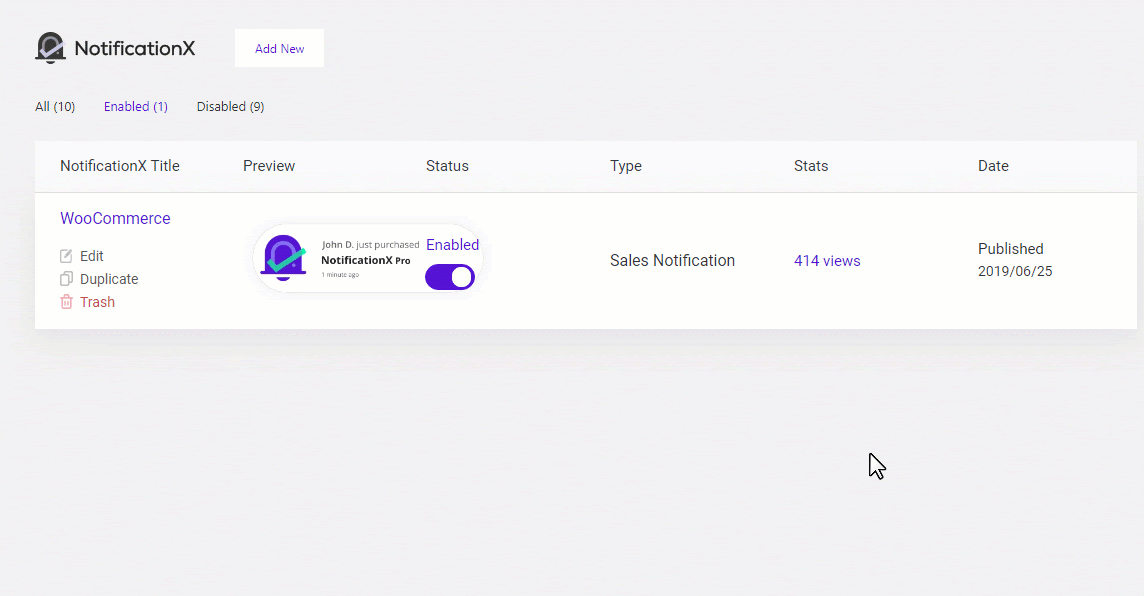 Final Outcome
If you have followed all the steps above, you should create your product reviews and rating notification alerts on your WordPress site using NotificationX. Even if you want, you can check out this detailed documentation to configure the NotificationX product review notifications.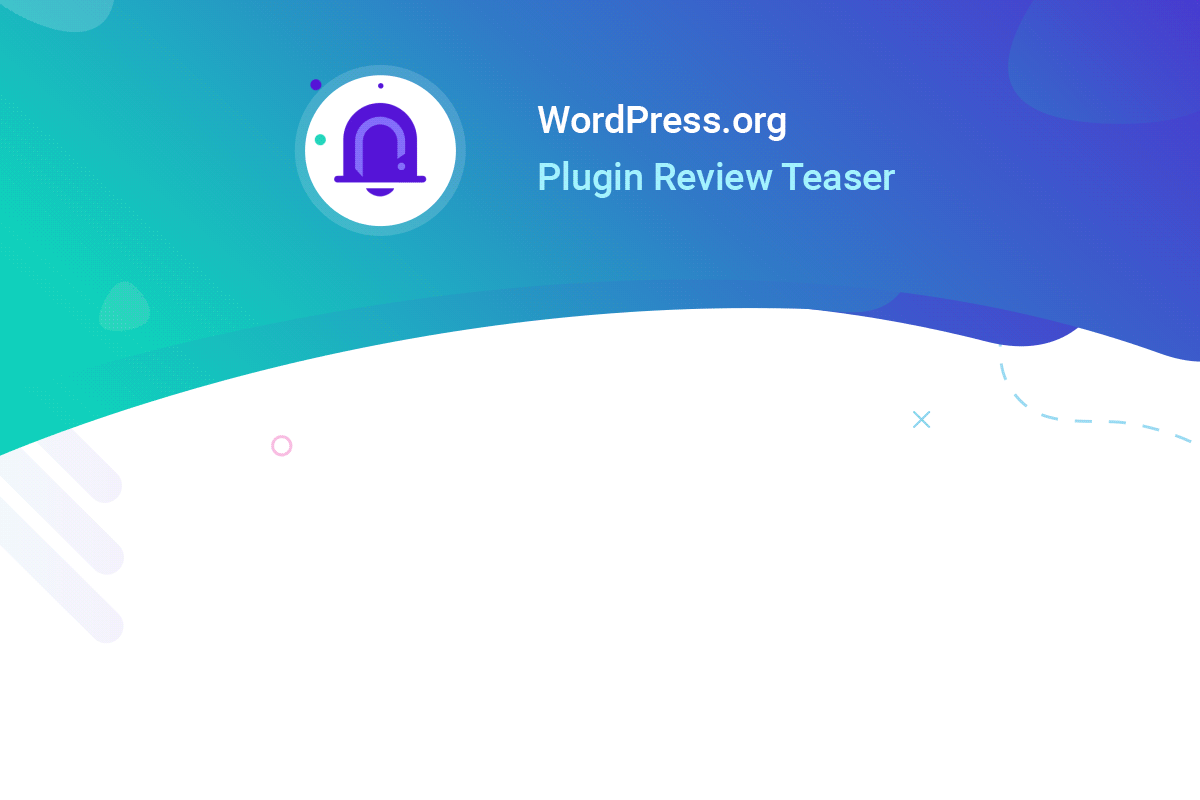 Positive product reviews and ratings make a great impact on the audience before purchasing any product. It helps them to make the ultimate purchase decision instantly. That's why NotificationX real-time product reviews and rating feature will help you to influence other clients to give their feedback and get engaged. Eventually, this will encourage your potential buyers to purchase your products and lead you towards more sales.
If you didn't use NotificationX yet, then you can give it a try now and let us know your experience or present tips and tricks by commenting below.