The biggest shopping season Cyber Monday is just around the corner. Did you know that 37% of sales during this season was made through smartphones last year? To increase your sales this holiday season, come up with Cyber Monday marketing ideas and create a device-friendly, optimizable, and responsive Cyber Monday Deal Page.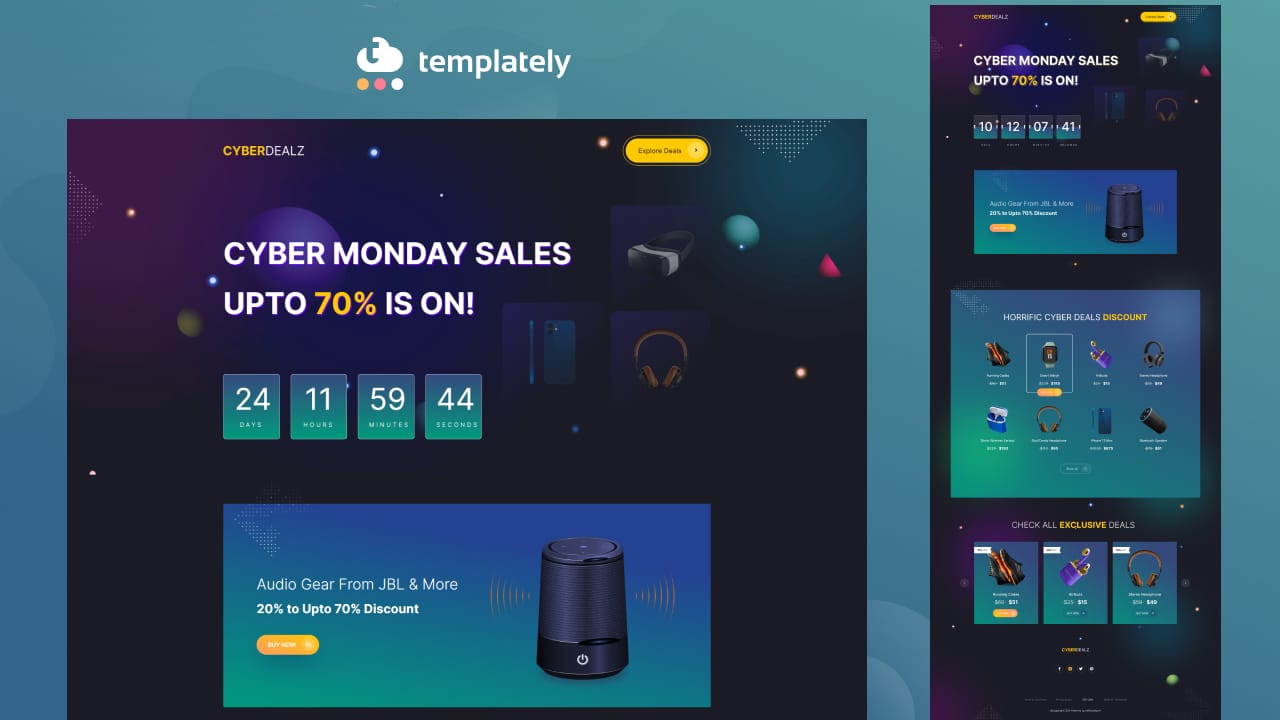 All business owners are likely to earn double at the end of the year. If you already have a WordPress website for your business, why not create a separate Cyber Monday deal page to display all the products you're ready to put on sale? 
You can do social media promotions of your Cyber Monday offer that's going on as much as you want. But you might be wondering how to create a separate Cyber Monday offer page on the fly. In this blog, you will learn how to create a stunning deal page step-by-step and launch it within 5 minutes using some stunning Cyber Monday marketing ideas.
🎉Cyber Monday Website Marketing Ideas To Drive Sales 
Cyber Monday season is the main saving event of the year. That's why Cyber Monday has always been a prime time to boost online sales. But this year, due to Covid-19 still affecting many places, people are now more into shopping online. Statistics show us that visiting physical stores has been reduced by 49% during this pandemic. Based on this situation, all business owners have to now come up with different Cyber Monday marketing ideas to entice people properly.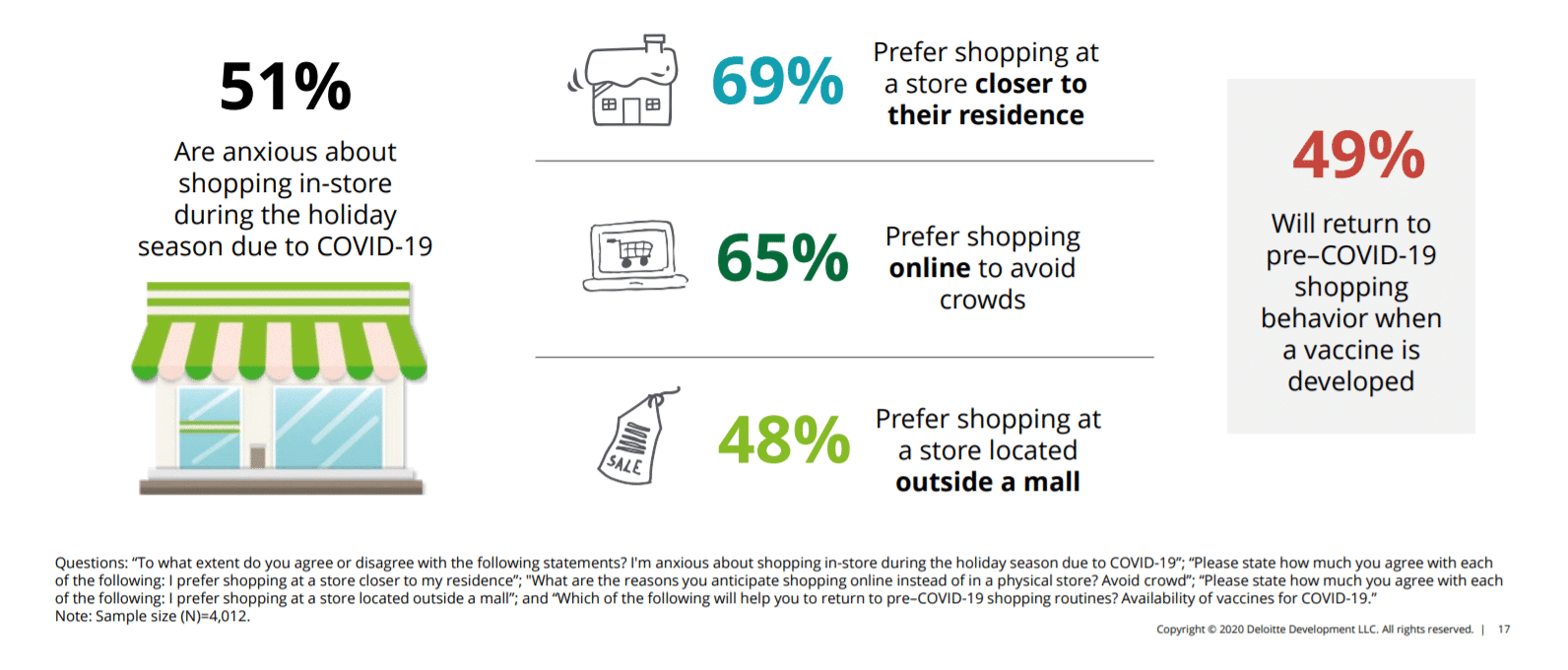 When you are planning for Cyber Monday marketing ideas, your goal should be to provide visitors with the best user experience while they are surfing through your website. So after this pandemic, as all businesses have gone online, you must start implementing the best Cyber Monday website marketing strategies to drive more sales and increase your profit. 
🔔Create An Interactive Display For Exclusive Products
One of the best Cyber Monday marketing ideas will be to add a whole section of different kinds of products that are on sale. Instead of showing the sale price only, you can show a price comparison after the discount. Thus people will be enticed to check out the section first and explore all products. You can use animated product sliders to display your products.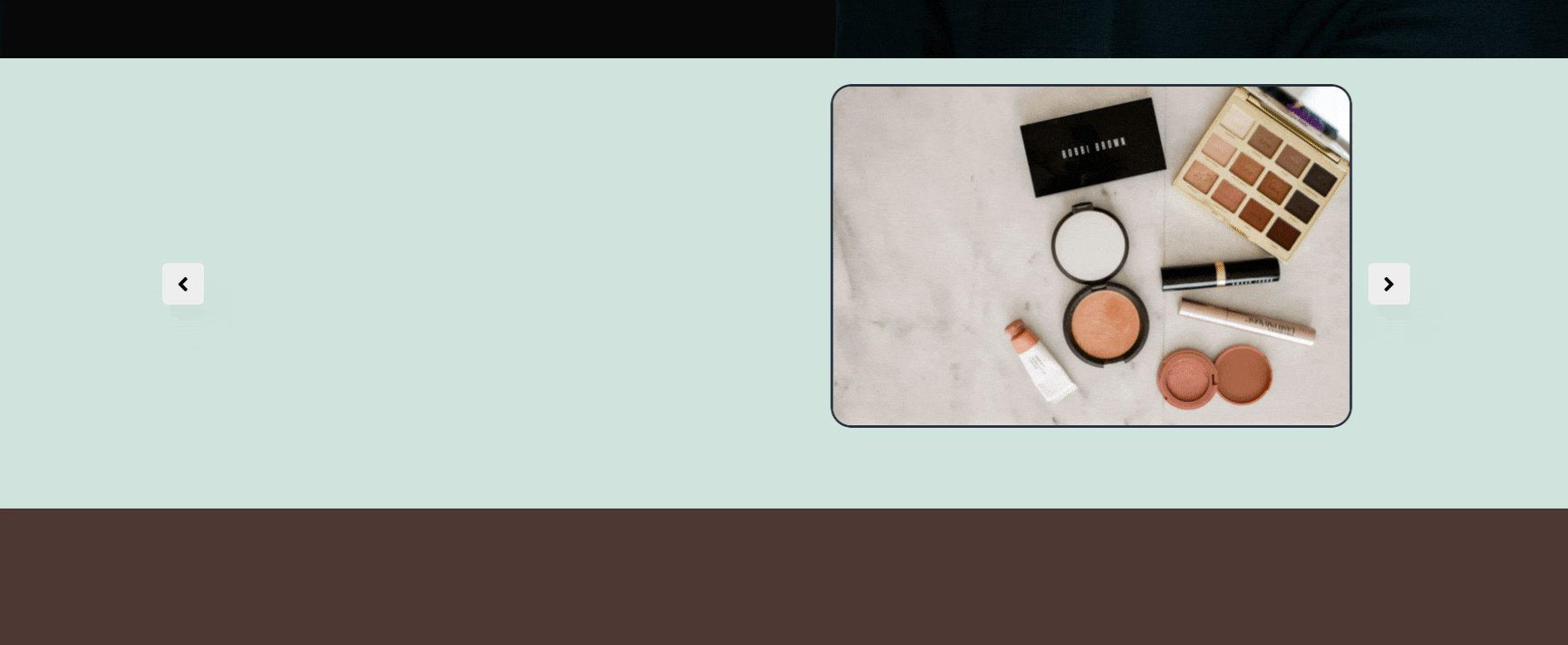 🔔Display Animated Discount Countdown 
Any Cyber Monday offer page should have a discount countdown since it promotes the fear of missing out tactic. According to Cyber Monday marketing ideas, when you show your customers who land on your Cyber Monday deal page a countdown, they will be compelled to check out the deals and purchase within a limited time.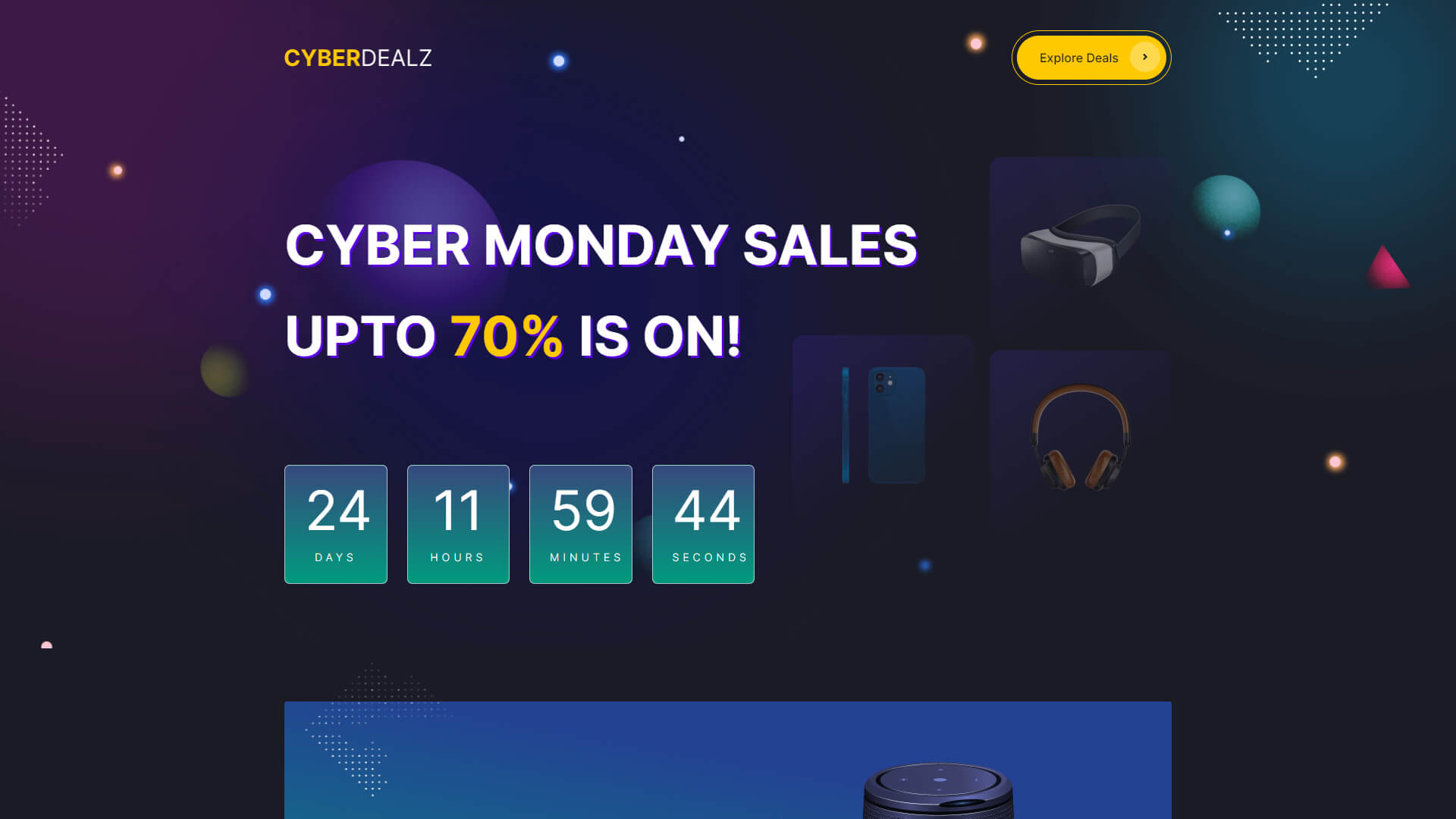 🔔Interactive Call-To-Action Buttons
Check if the template includes interactive call-to-action buttons that will redirect your customers to the right pages. A common Cyber Monday marketing idea is to include attractive buttons so that your website visitors can notice the buttons and take action.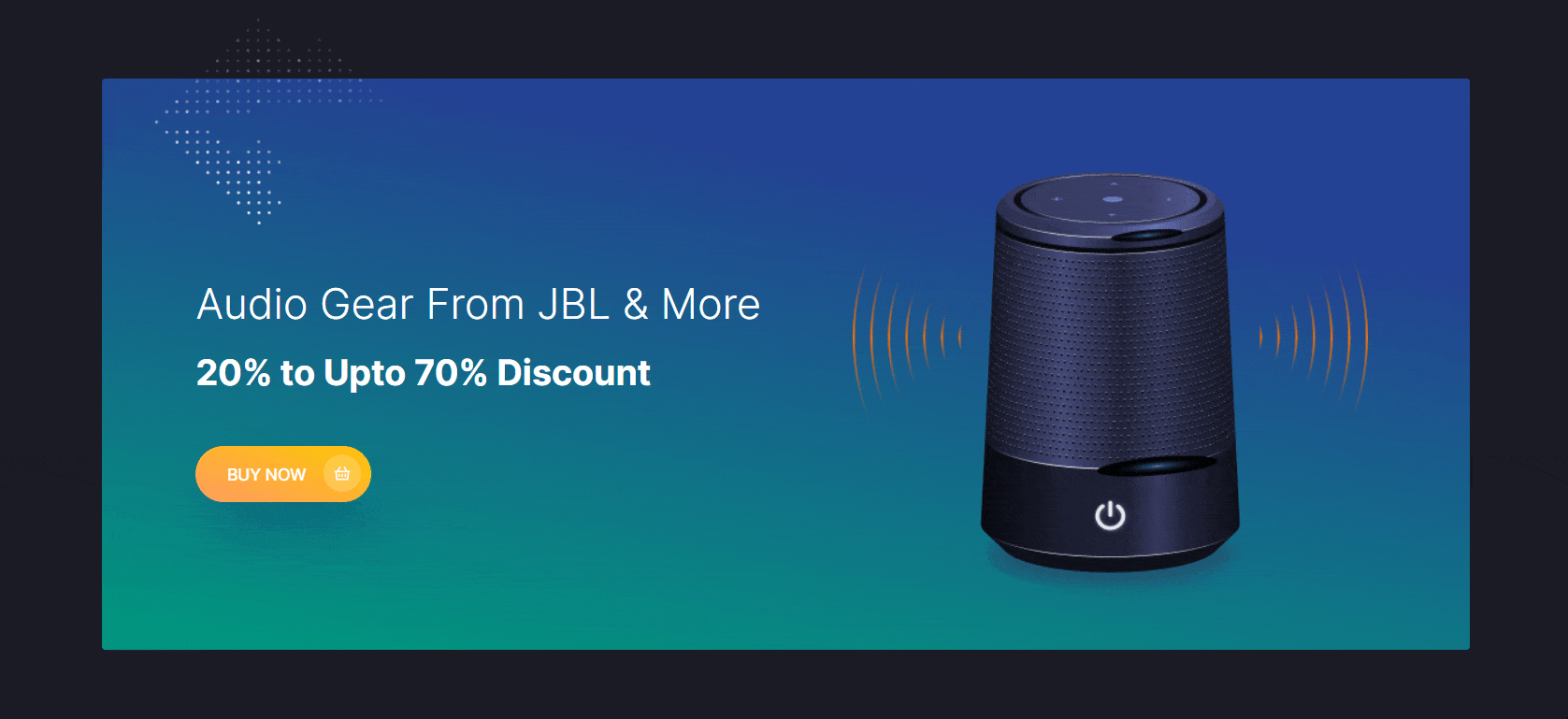 🔔Social Proof Notification Alerts 
Showing your customers social proof is a  great approach to let them know about the recent sale you've made. You can use plugins to share the social proof with your clients if you're using WordPress to create a Cyber Monday deal page. NotificationX, for example, is a marketing tool that will help you build more trust by displaying various forms of notification alerts. Gaining trust during a sale season is a must according to Cyber Monday marketing ideas.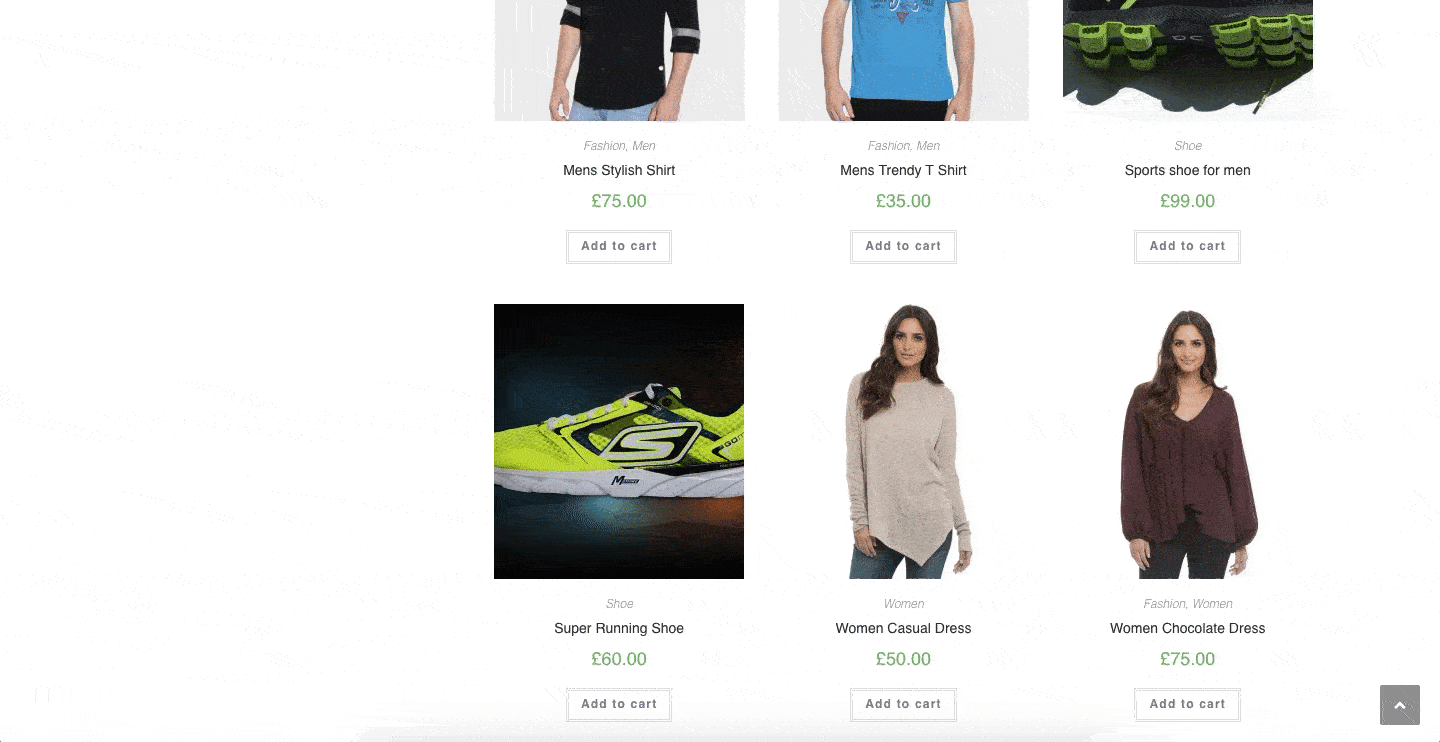 What Makes WordPress So Great For Creating Cyber Monday Deal Page?
WordPress is the finest platform to start with if you want to develop a Cyber Monday deal page. WordPress provides you with a plethora of stunning themes and templates from which to build your Cyber Monday website. WordPress powers up more than 35% of the website from the entire internet. Let's take a look at the benefits of using WordPress to create a Cyber Monday offer page.
⚡WordPress provides you with a variety of free and premium Cyber Monday templates. This gives you limitless customization choices for your eCommerce website or Cyber Monday deal page.
⚡Proper Cyber Monday marketing idea is to add more functionality to your website by installing free plugins. Even if you have no experience with coding, WordPress makes it simple to start any kind of deal page or website.
⚡WordPress is a platform that is reasonably simple to use. Installing plugins, setting up themes and templates, and publishing your content becomes easier as you become more familiar with WordPress.
How To Create Cyber Monday Deal Page In WordPress Using Elementor Template?
Introducing the CyberDealz – Cyber Deal Template by Templately. The most beautiful one for creating your Cyber Monday deal page with just a few clicks. Take a deep dive below to implement all Cyber Monday marketing ideas and know what it actually comes with:
Step 1: Install Essential Plugins For Elementor Template
Before using the free Elementor template 'CyberDealz' by Templately to create your Cyber Monday offer page, you'll need to install certain necessary plugins on WordPress. Check out the following must-have plugins:
👉Elementor: To use this ready template, you must first install and activate the Elementor page builder.
👉Essential Addons for Elementor: You must activate Essential Addons for Elementor, the best elements library with over 1 million happy customers and 70 fully-functional elements.
👉Templately: Create an account and install the 'Templately' plugin on WordPress. To use the 'CyberDealz' ready deal page template, upgrade to the premium version of Templately.
Step 2: Insert 'CyberDealz' Template From Templately 
On the WordPress dashboard, select Edit with Elementor to create a new page. It will create a new page in the Elementor editor within a minute.
After that, you must click on the blue icon in the middle of the page that says 'Templately.' It will then display all of Templately's ready-to-use collections in a popup window.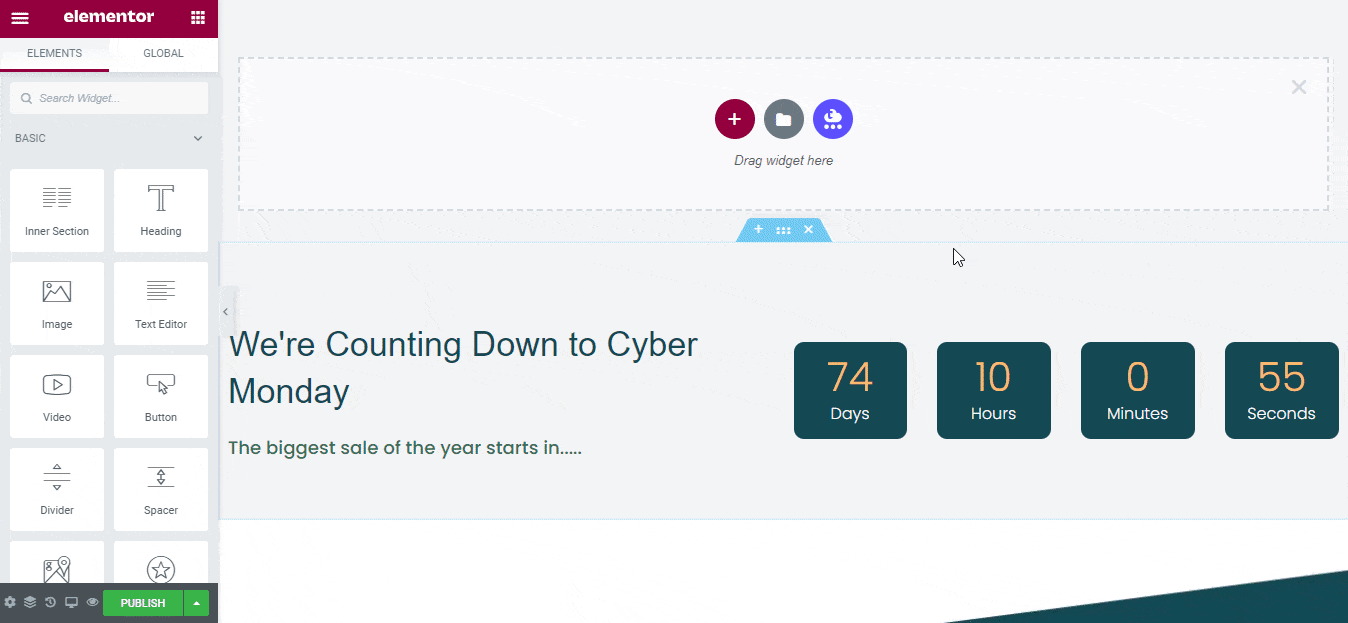 Now search for 'CyberDealz', and it will automatically show the ready-made deal page. We will pick the first one, hit the 'Insert' button, and start customizing the ready template design as per our requirements.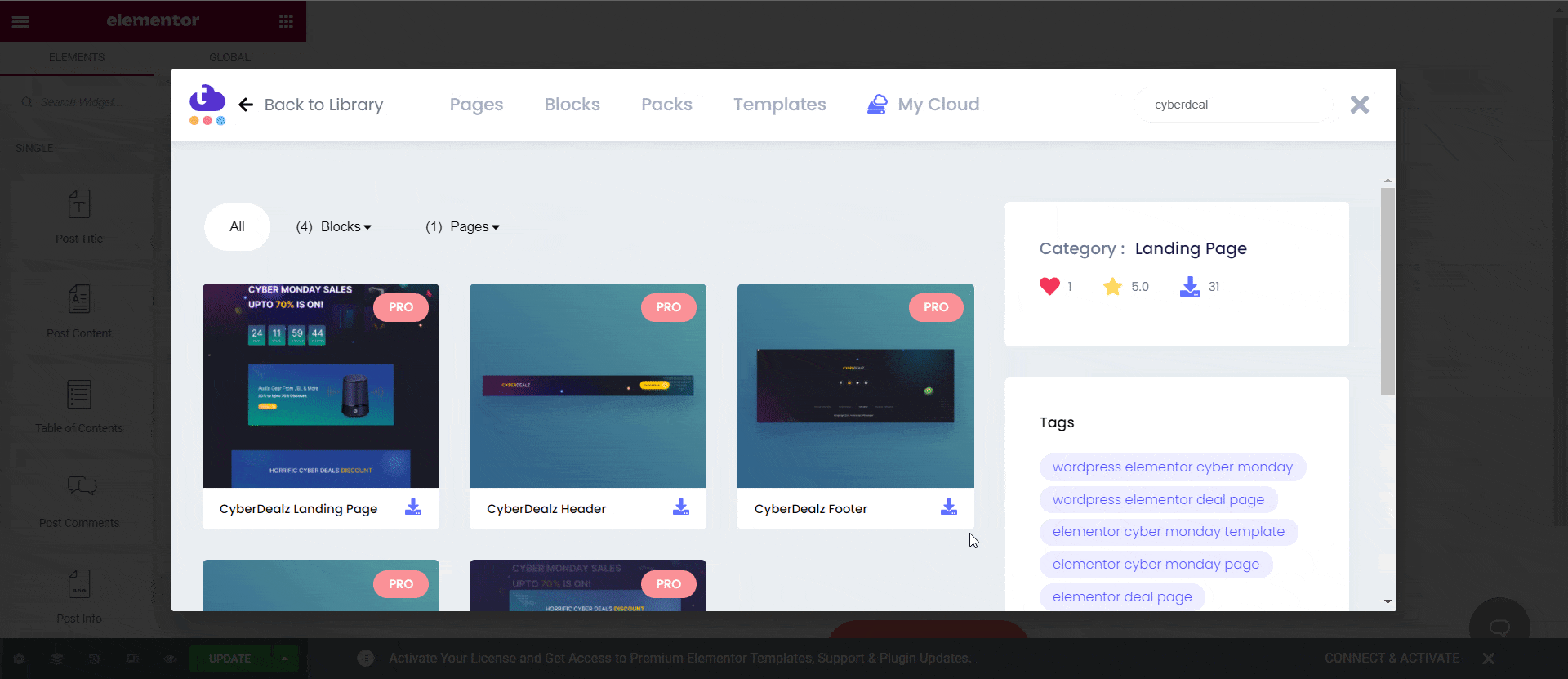 As you have inserted the main landing page template for the Cyber Monday deal page, you can add a header, footer as per your requirement. From the edit section, you can customize the appearance of the template easily.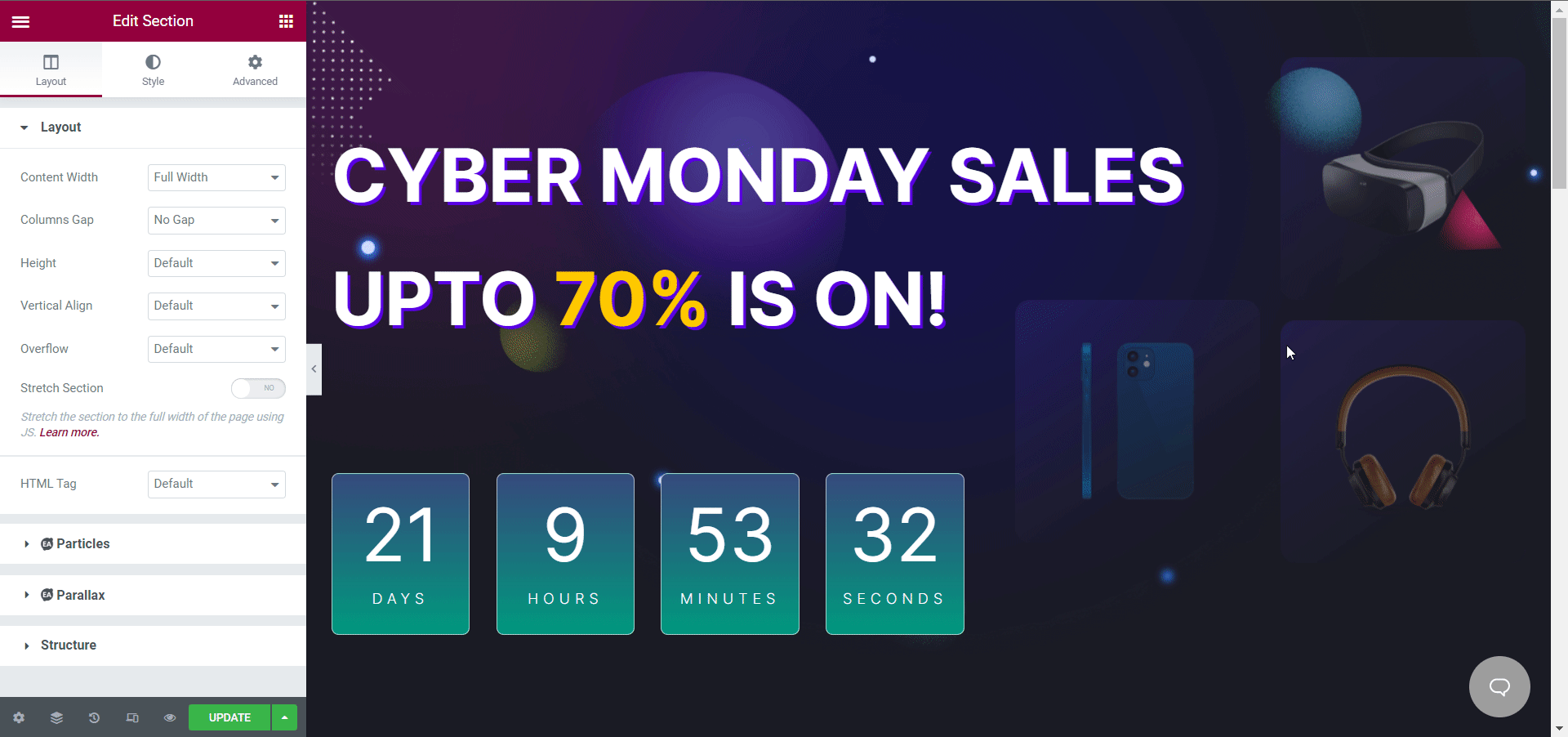 Step 3: Customize Cyber Deal Page Content
You can now completely personalize the ready-to-go 'CyberDealz' Cyber Monday page design by adding your own text or visual content to each creative part. You can drag and drop sections, insert any of the preset blocks if needed, or make additional changes to have it ready to publish right away.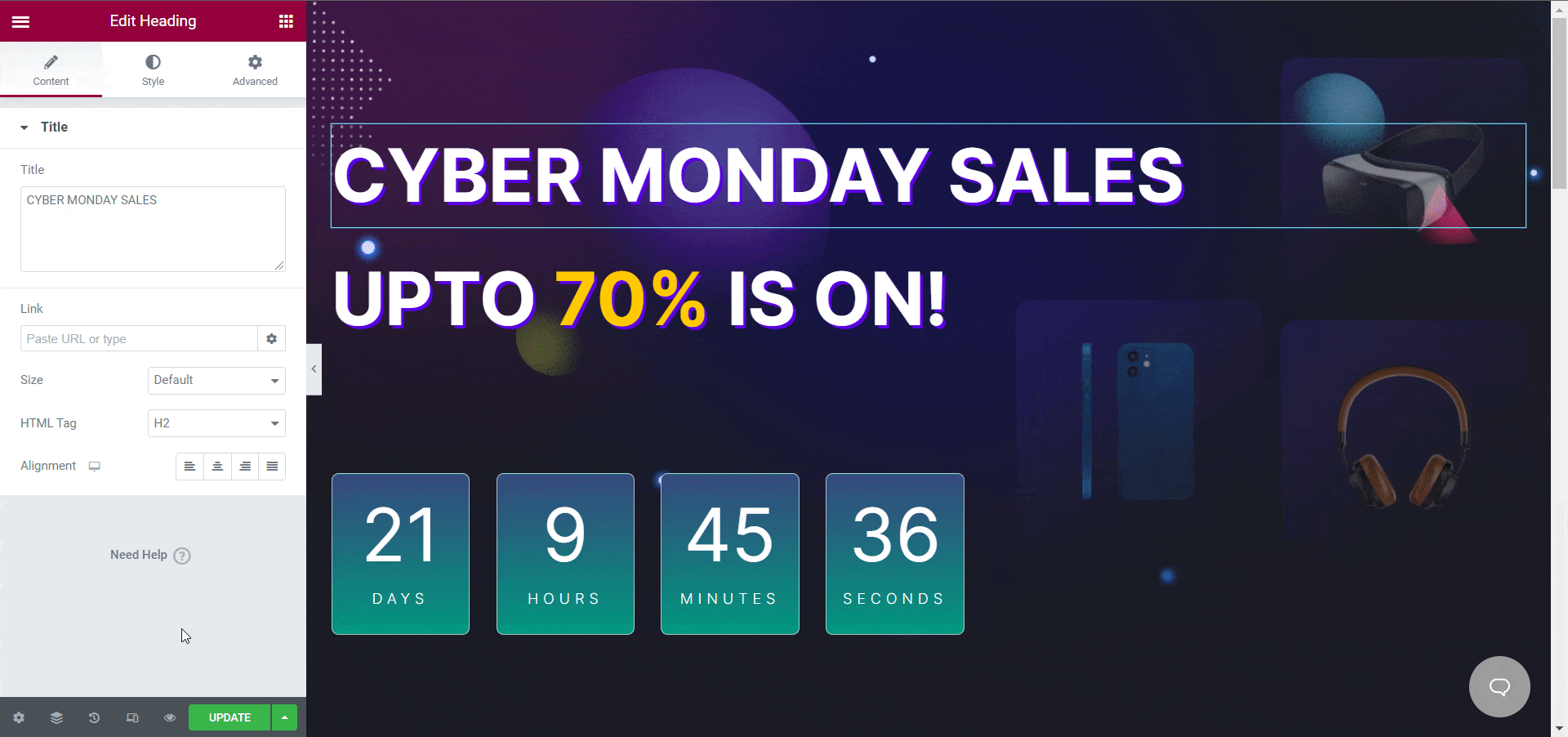 We hope that this blog has provided you with comprehensive instructions for utilizing the Elementor template to create a Cyber Monday deal page. When you make the Cyber Monday deal page live, it will look like this.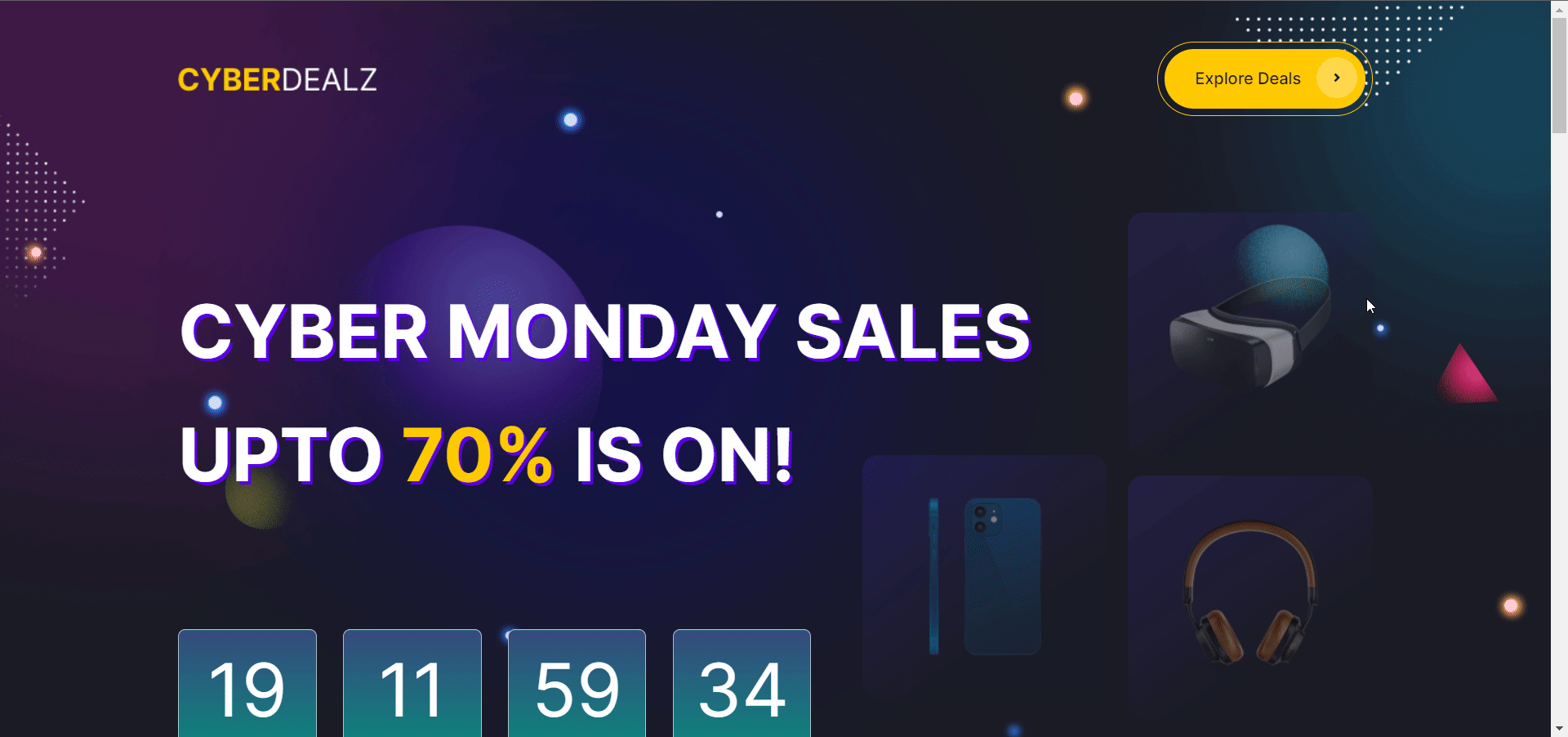 ⚡How To Get Your Website Ready For Cyber Monday?
As mentioned earlier, the Cyber Monday season has brought more competition to the market as everything has gone online. That's why you need to implement Cyber Monday marketing ideas and be prepared for high traffic, loading and other website issues. People will be accessing your website through different devices from anywhere. So your website must be ready to serve them the best. Let's see where you must keep your eyes on before you create a Cyber Monday deal page. 
⭐Increase Website Speed 
Choosing a suitable web hosting provider is important for any website owner. If you are a WordPress user, you can check out some of the best website hosting providers and choose the best one for you. The most useful Cyber Monday marketing idea will be to use caching plugins to clear your cache and keep your website at an increased speed. If you want to instantly create a Cyber Monday deal page from scratch, you can use templates that are lightweight and go with your website theme. In this way, you can maintain the website speed easily. 
⭐Ensure Device Responsiveness 
As your customers will access your website from different devices, you need to have your website ready for that too. While creating your Cyber Monday deal page with any template, check first if the deal page template is device responsive or not. For example, if you use templates from Templately, you will get device friendly templates to create any type of website. 
⭐Track Engagement Rate 
During the Cyber Monday sale season, it's essential to keep track of your website engagement rate. According to research, people are more likely to click on short and specific links. That's why, for your Cyber Monday marketing campaigns, you can use WordPress link shortener plugins to create short, attractive, and shareable links to advertise your deal page on social media, such as BetterLinks, an all-in-one plugin. BetterLinks plugin can be great for tracking Cyber Monday offer page links, from measuring the click-through rate to getting a complete report of all links.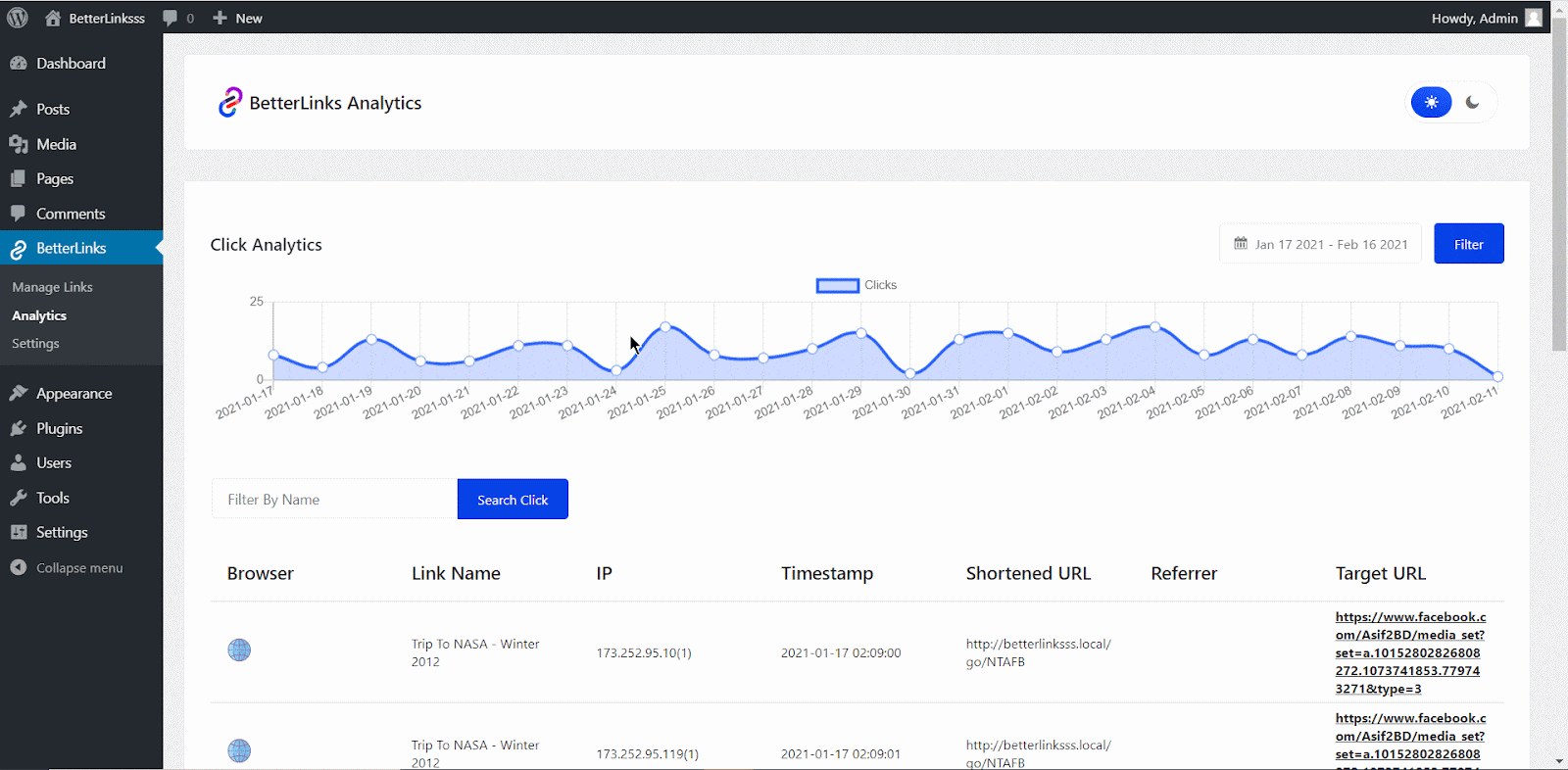 If you find this blog informative for you, you can share your thoughts by joining our Facebook community to connect with other Templately users and stay up to date by subscribing to our blog.