Want to set your business apart from all the competition in the market in 2023 by converting it into the best eCommerce niche? Then, this is the perfect time for you to explore all the niches that are predicted to grow big and profitable in the upcoming year.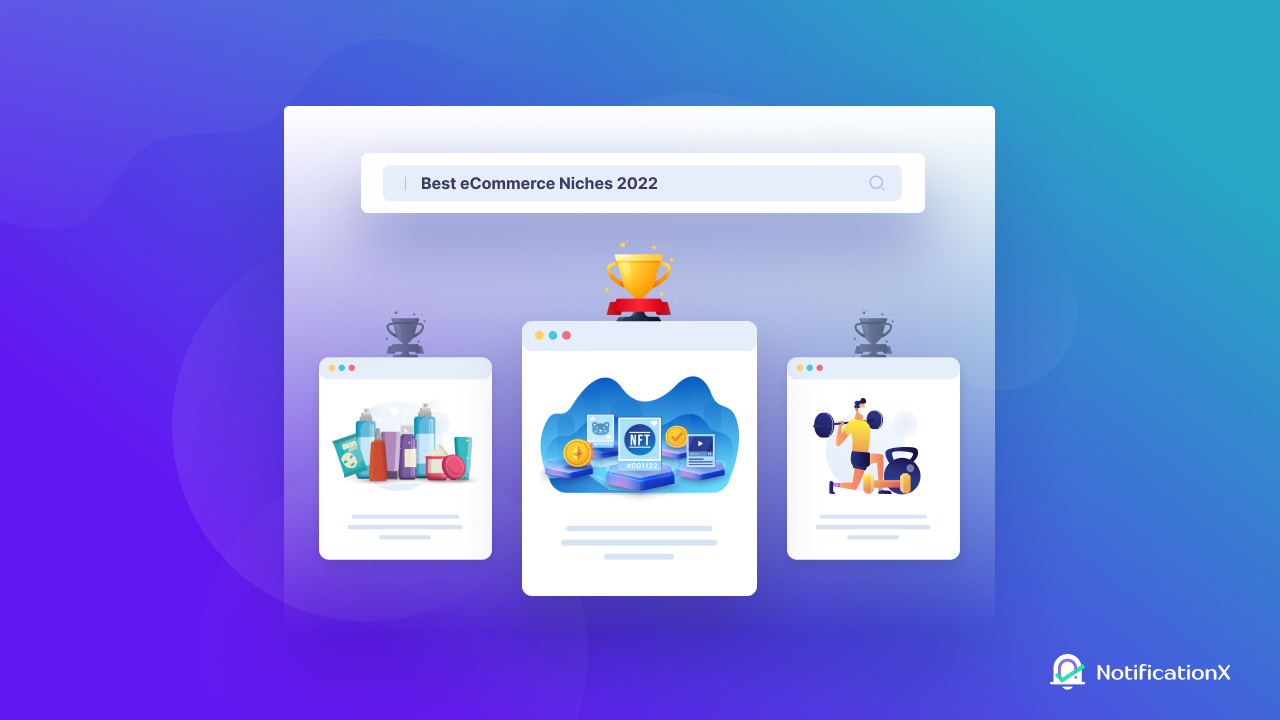 And to help you do just that, we bring you a list of the best eCommerce niches that are most likely to dominate the market. But not just that, in this blog, we will walk you through everything you need to know about eCommerce niches, all the way from what they are, how to choose the right one for you, and much more. So without further ado, let's dive right in and explore  
Understanding What A Niche Is In eCommerce Businesses
eCommerce niches (pronounced like neesh) are specialized segments of business within an industry. Or, if we say in even simpler words – a niche is a small and specialized market of goods and services. It is usually a smaller subsection of a larger market that is more specific about its target audience and usually sells one type of product or focuses on a single category of goods.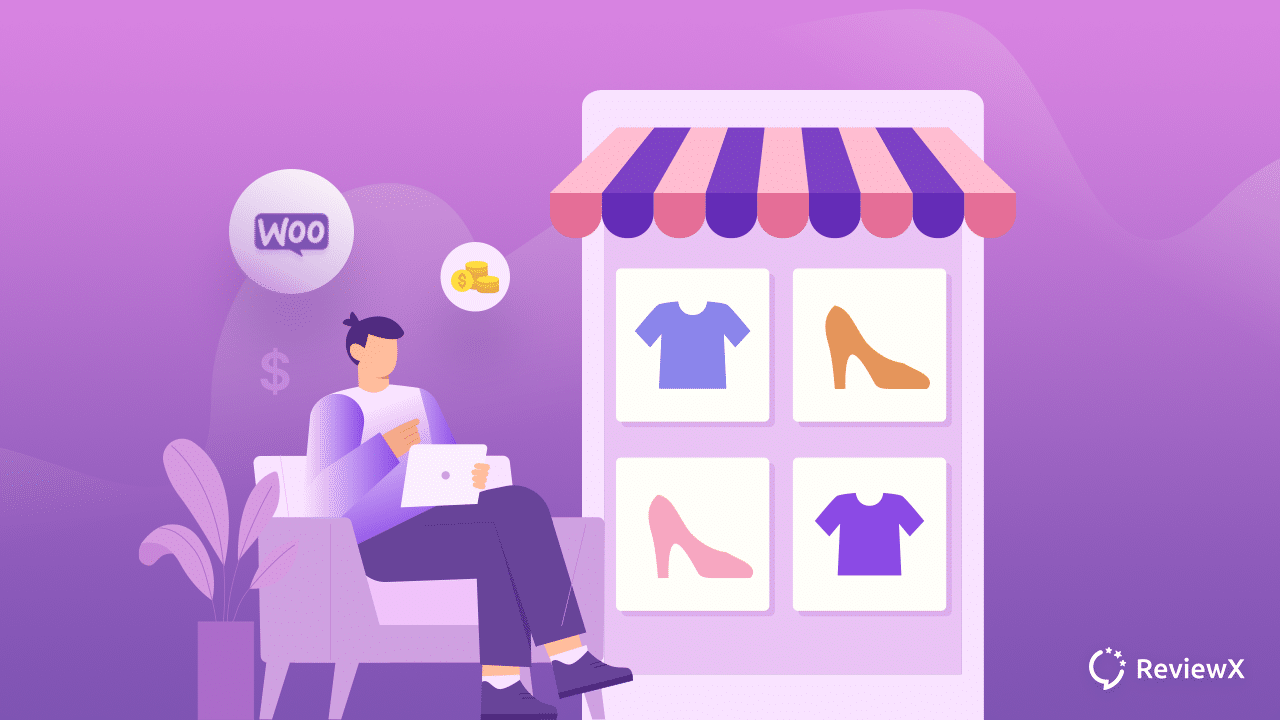 For example, while there may be many grocery shops around, shops that focus on selling organic produce exclusively will be setting a niche – their target will be to sell to customers who prefer organic goods only. People looking for homegrown food or farm-fresh items will prefer this particular brand over all other businesses regardless of their branding status.
Moreover, eCommerce businesses can further make themselves exclusive or niche by providing products that are divided based on the following categories:
💼 Demographics — You can set your business niche by targeting various characteristics of the target audience like age, gender, income, education level, etc.
🌏 Geographic — Or, you can also base the type of your niche based on the location of your business, which is particularly important if the product you are selling depends on the weather or climate.
💰 Pricing — You may also separate your eCommerce niche based on the pricing of goods or services you sell. You may target a specific price structure – from premium or high-end luxury items to dollar-store brands that are affordable to the majority of customers.
👨 Psychographic — And finally, you can choose to target the behavior of your target audiences like religious beliefs, interests, or lifestyle.
However, by now you must have understood that niche stores usually have a much fewer number of customers compared to brands that sell all types of products for the general crowd. But you need to keep in mind that, that's precisely the point of setting up a niche. With fewer customers, you can easily optimize your marketing or sales strategies more accurately and serve your customers better, ensuring your conversion rates are always as high as can be.  
Top Benefits Of Choosing A Niche For Your Online Business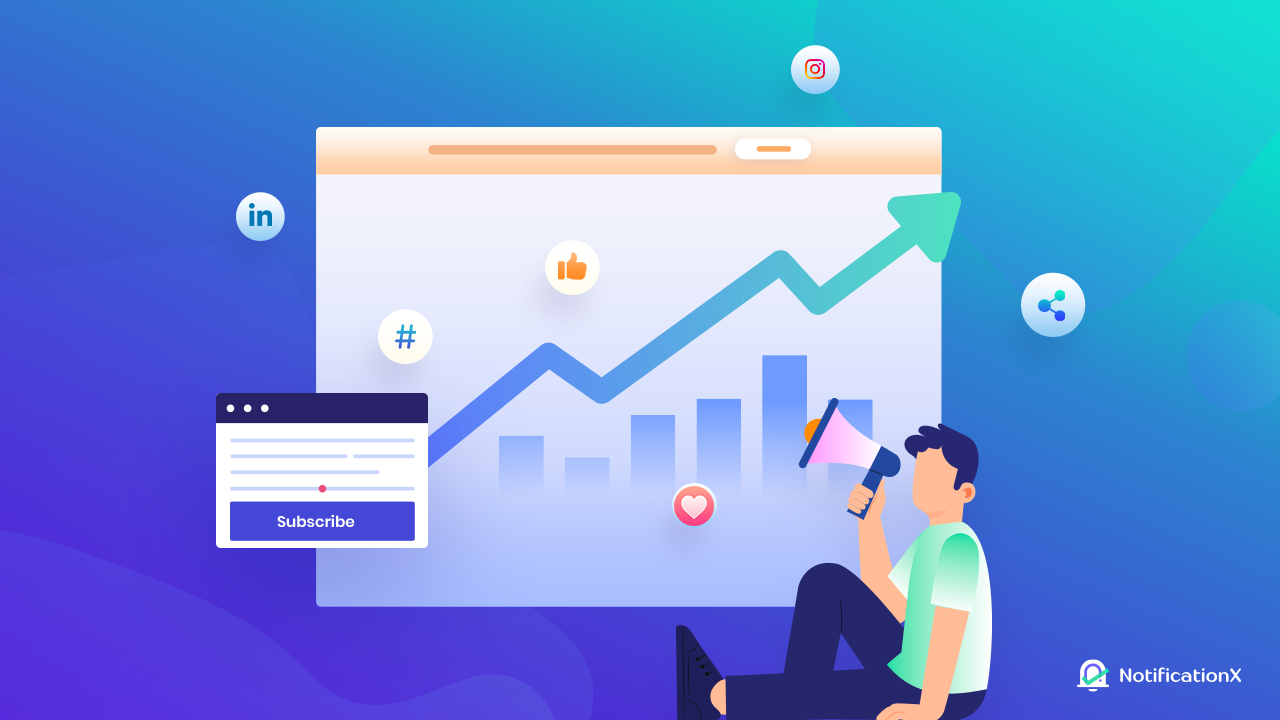 And following that, we have to say that even though niching your best eCommerce business might reduce the number of potential customers you can provide for, there are several benefits that come with this form of business. Let's take a quick look and find out more.
🎖️ Fewer Competition In The Market
Finding the best eCommerce niche that will help you limit the number of brands you need to battle it out with for customers. While you do need to focus on continuously providing high-quality products and services to your customers, you will not have to worry about other competitors doing on top of that. This can help you retain more customers with ease. 
If you can keep providing good products with great service for long enough, your niche business can stand out and easily get recognized by a greater audience. If you succeed, you can always expand your niche to cater to more customers according to their demands and taste in products. 
📢 Lower Operation & Marketing Costs
Niche businesses that target to sell a specific number of goods and products can save massively on their operation cost. This can vary from type to type of business but most niches need smaller storage space, or less number of salesman, etc,

On the other hand, since the business will be targeting to sell the product to a smaller customer base or audience, their marketing and advertising budget can be a lot smaller than other types of generalized stores. You can easily get greater control over how you will promote your products and your brand to customers. 
🚀 Better Profit With Greater Customer Loyalty
When you choose to provide a particular type of product to a specific customer base exclusively you can set a high price, if there is little to no competition in the market for that product. However, with price, you have to ensure that you're providing a quality that is suited for that price. 
Since there is almost no competition that your customers can turn to, your customers will be willing to pay what you charge and be loyal to your brand. And as a result, you will be able to gain a much higher profit compared to businesses that do not focus on a niche.
How To Choose The Right Niche For Your Business?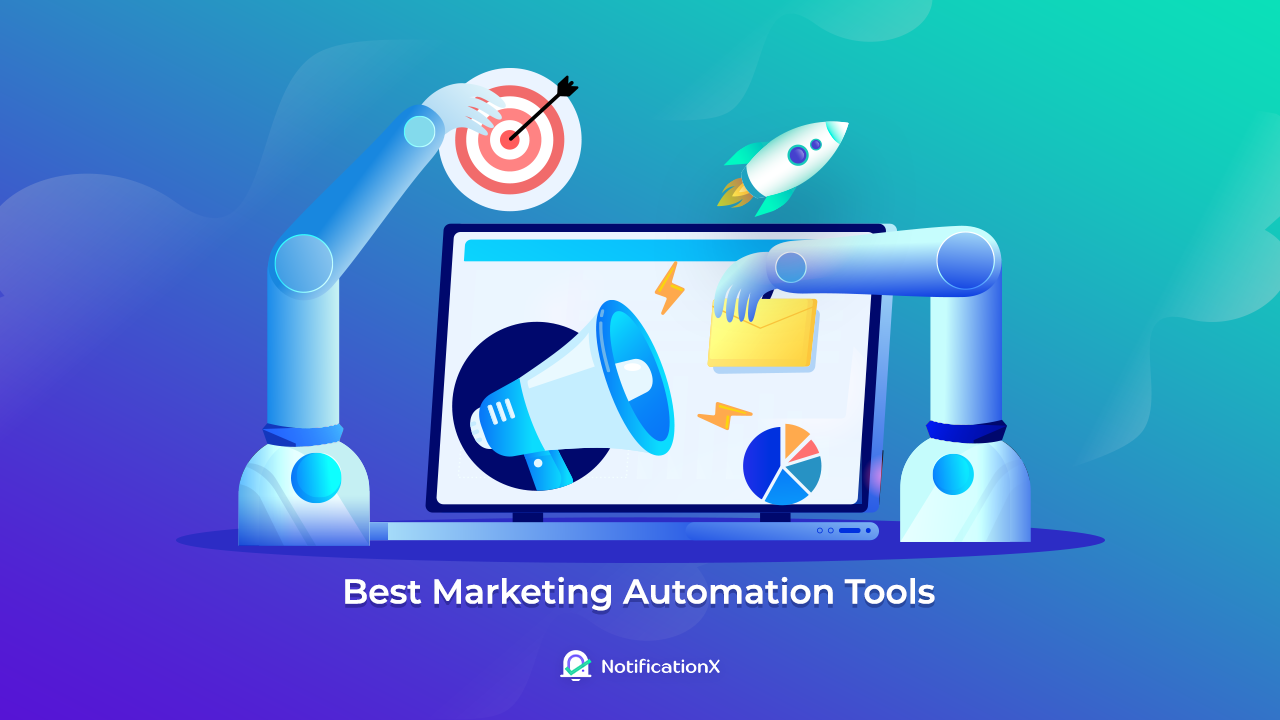 Choosing a niche to target for your eCommerce business is one of the most important decisions that you will have to take. You will have to consider multiple factors like the market demand, the customer shopping habits, the availability of the products in the market, and more. 
We will suggest that you go for a niche that you and your company brand feel passionate about because only then you will be able to provide the best for your target audience. But at the same time, make sure you look at the trends in the online business niches that are making that are dominating the market. 
Then, try to choose products with a high-profit margin that will help you cut down on the cost but keep your revenues skyrocketing. And finally, do not just choose to sell one particular product; instead target a type or genre of products (like organic food as mentioned in the example above) which will lower the risk of failure in the market while giving you access to a greater number of traffic. 
Best Trending Niches That Will Dominate The Market In 2023
And finally, let's discuss some of the best eCommerce niches that are predicted to reach massive popularity and growth in the year to come. Without further ado, let's dive right into our list of the top trending niches in no particular order: 
🏆 Digital Artwork, NFT & CryptoCurrency Business
First up, let's start with a highly trending and profitable eCommerce business niche that's creating a buzz around the world – the Non-fungible tokens (NFTs) and digital artwork built on blockchain technology. 
In early December 2020, token-based art sales are believed to have reached $8.2 million. And you can easily take advantage of the rise in the niches' success by kickstarting a bestselling NFT marketplace easily, and attracting buyers, sellers, and artists from around the world.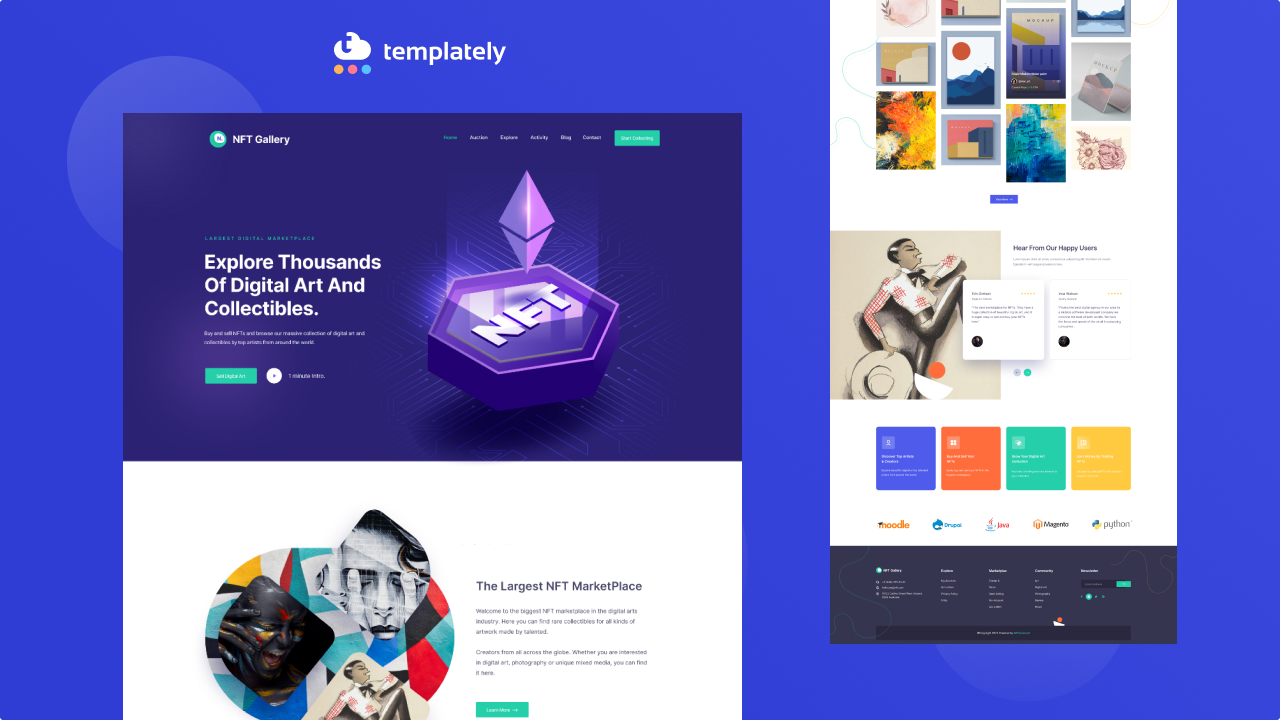 💻 Home Office & Remote Working Equipments 
Over the last two years, working from home has become the norm across several sectors of the economy. The shift in the way we work is clearly seen with the massive 40% of the American population now working from home full-time, while the rest 60% do part-time remote jobs. 
But it is not just the US where we can see the shift, businesses around the world now follow the same pattern of remote work. And therefore, home office equipment, and high-tech instruments, have become the new necessity for which the demand keeps growing by the day. 
Even in the year to come, this sector of the best eCommerce niche is believed to grow with rising demand, as more and more customers settle for the new form of lifestyle. Therefore, the Home Office niche can be a brilliant choice for anyone trying to make a good amount of profit.
Remote working equipment that you can sell to your customers may include:
👉 Ergonomic office chairs that provide the right comfort
👉 Adjustable work desks that are the right fit to hold laptops and other devices
👉 Desk lamps to help brighten up customers' workspaces, etc.
👉 Items for social media influencers such as ring lamps, microphones, cameras & tripods, and even tripods
👉 Instruments and gadgets for musicians such as noise-canceling headphones, editing equipment, etc. 
👟 Home Gym, Healthcare Products & Fitness Equipment
Covid 19 pandemic has also seen a similar shift in people's lifestyle over the past two years, where everyone has become more concerned and aware of their health and fitness. And so, home gym equipment is another best eCommerce niche that has seen a massive boom in its market and is expected to take the niche beyond 8.5 billion USD by 2023.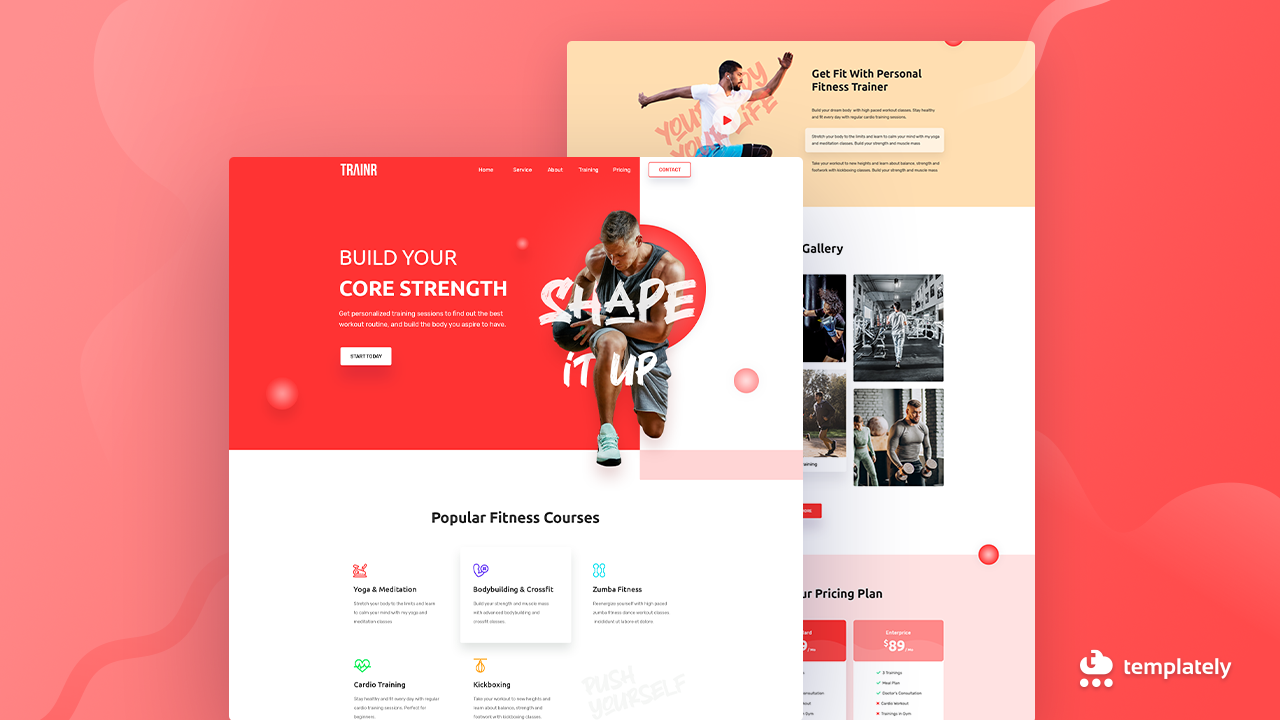 With a stunning new fitness and gym website on WordPress, you can focus on selling different types of on-home gym equipment such as treadmills, ellipticals, dumbbells, resistance bands. But the list of products you can do doesn't just stop there – you can also sell supplements, protein powders, and energy drinks for anyone who wants to take their fitness regime a step higher. 
Among other gym equipment, you can consider selling: 
👉 Jump ropes
👉 Slider discs
👉 Yoga mats
👉 Weight lifting gloves, etc. 
🌿 Eco-Friendly Products That Serve The Environment
Also seen from the last two years, customers are becoming more aware and conscious about the impacts of their lifestyle on the environment. These days, customers no longer want to purchase plastic or non-biodegradable items that will harm nature. 
A smart decision to take here would be to create your best eCommerce niche based around eco-friendly and organic products that are increasingly becoming popular with time and are believed to be dominating the markets in 2023 as well. 
Eco-friendly products that you can focus on selling at your business might include:
👉 Metal water bottles
👉 Reusable metal or bamboo straws
👉 Tote or jute bags
👉 Organic soaps and shampoo
👉 Bamboo toothbrushes
👉 Biodegradable garbage bags
👉 Solar powered energy bulbs, etc.
Following the example mentioned last, we have to say that renewable energy sources are trending big in the markets these days. So now would be the perfect time for you to consider this niche for your WooCommerce business. 
🎓 Online Education And eLearning System
The demand for online education courses and eLearning is consistently growing over the months after the pandemic hit. And with that, we have seen a great increase in the number of online courses and learning websites. 
Whether you want to focus on selling eBooks, or on selling courses with professional tutors, this best eCommerce niche is perfect for any business for the upcoming year: 
👉 eBooks from different publishers
👉 Online paid course service
👉 Video tutorials and much more.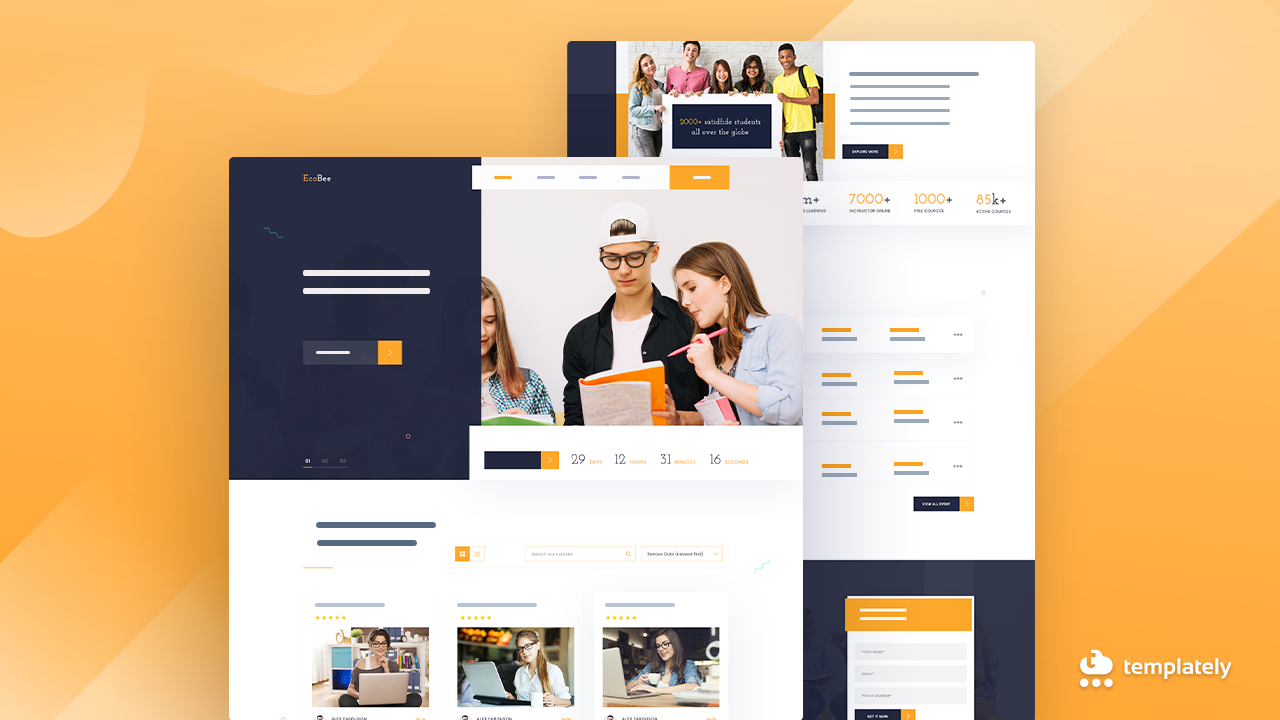 You can take ideas on how to create a perfect online educational website and learn from the step-by-step guide from this blog on 'How To Create An Online Education Website During Covid 19'
✨ Beauty & Skincare Products For The General 
Up next on our list, we have the beauty and skincare industry. Regardless of your expertise on the topic, it is quite hard to miss its rising popularity among the best eCommerce industries. 
From cruelty-free cosmetics to vegan beauty products, lots of new brands are taking the markets by storm and bringing customers a variety of products that are perfect for their needs. Most noticeably, the Korean beauty industry has been making huge profits all around the world. 
While this is a pretty big sector of eCommerce still, you can easily choose sub-niches to focus on specifically, such as the following: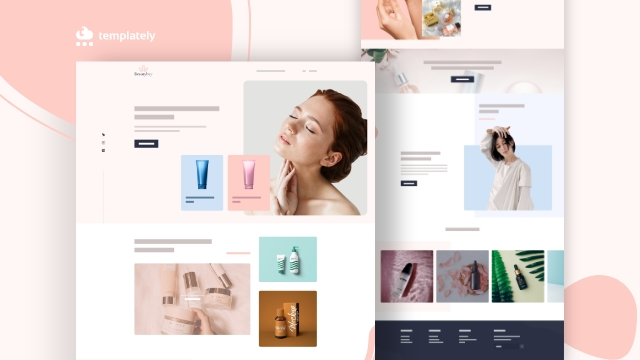 👉 Organic cosmetics
👉 Vegan skincare products
👉 Anti-aging products 
👉 Skin masks, peels, and scrubs made from fruits and vegetables
👉 Specialized makeup and cosmetics, and so on
This highly demanding and best eCommerce niche does come with a certain level of competitors already existing in the market, but this is also one of the sectors that will keep growing continuously and consistently. So if you are looking for the best eCommerce niche with a massive growth prediction for your business, this is one to try out. 
🐶 All Types Of Pet Products & Supplies
And finally, we have the rising pet product niche. With at least one pet in approximately 85 million households in the US alone, recent years have seen billions of money being spent on pet supplies around the world.
And so, it would be a great idea to start selling pet products in the market with a stunning website that would easily catch the eyes of animal lovers everywhere. And the best part is, you have many sections within this niche to focus on: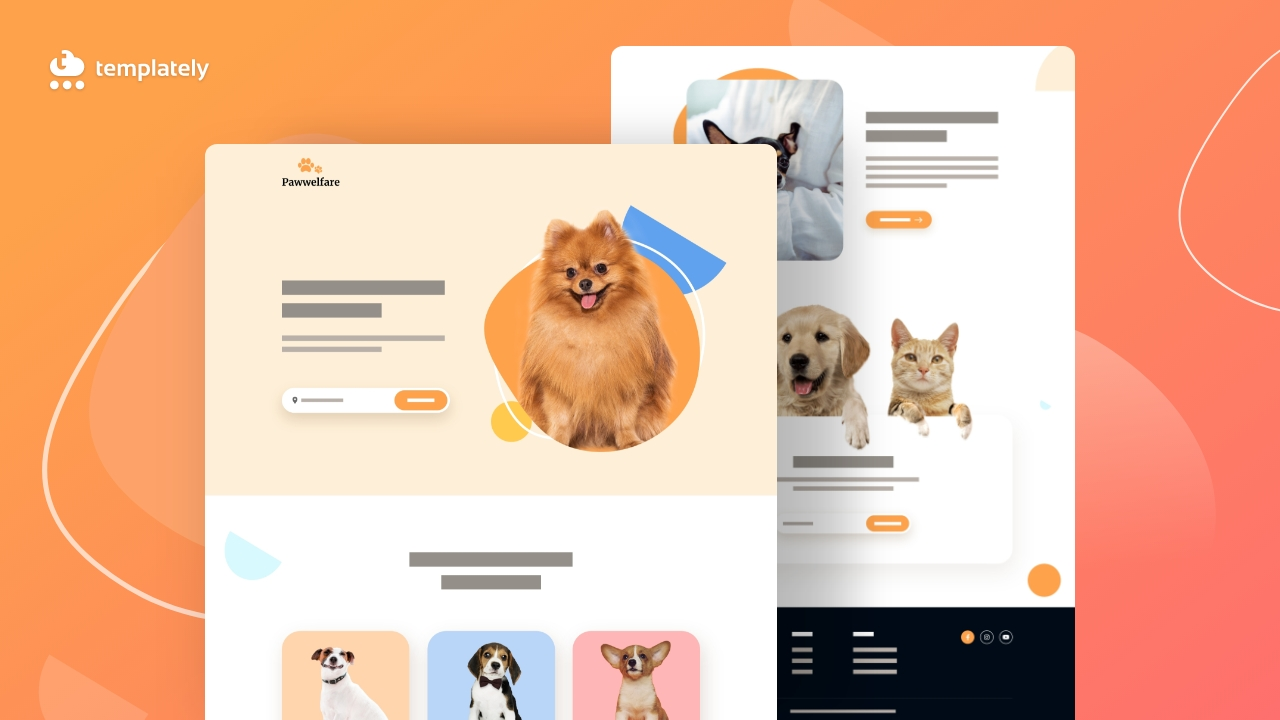 Pet food: Different types of food need to be sourced for the different kinds of animals –  dogs, cats, birds, or fish.
Pet bathing tools and products: It is an absolute necessity to keep pets clean and so the demand for wash products is undeniable in the market as well.
And with that, we want to conclude our ultimate list of the best eCommerce niche for your business. We hope this blog was helpful to you in deciding the right one for you. Let us know which one you choose and about your experience with the plugin by commenting below; we would love to hear from you. 
Join our Facebook group to communicate or subscribe to our blog for more useful guides, insightful tips and tricks, trending news, and the latest updates.