Want to start the year, 2023, with top-notch marketing strategies under your belt to grow your business? We have your back. With this blog, we bring you a complete list of the top digital marketing trends that you need to know about and master. So, without further ado, let's get started.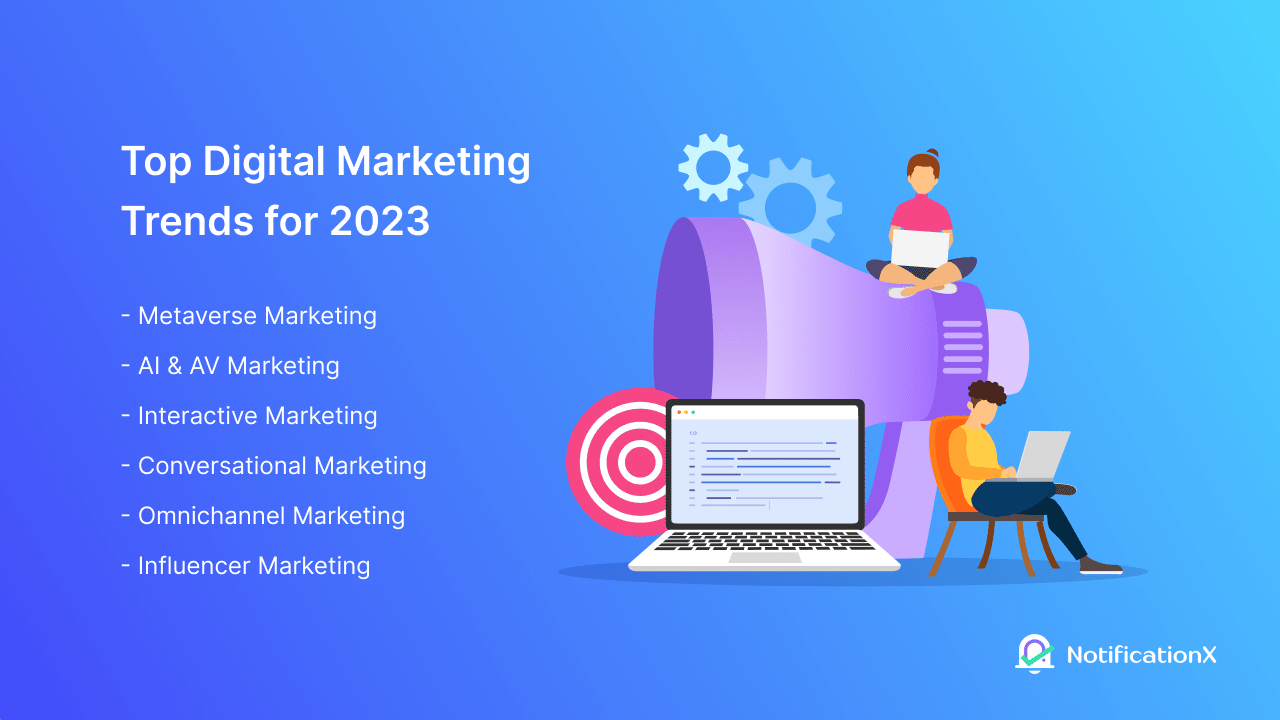 Top 12 Digital Marketing Trends Believed To Be Popular In 2023
While there are many marketing strategies that a marketer can use, below we have listed the top 12 digital marketing trends that promise an invincible path to success.
🚀 ArtificiaI Intelligence (AI) In Marketing Is Steadily Rising
We must start off the list by mentioning the rise of Artificial intelligence (AI), gradually taking over digital marketing channels with increasing popularity. AI-driven digital marketing campaigns can provide faster and more accurate insights into customer behavior, leading to higher campaign success rates.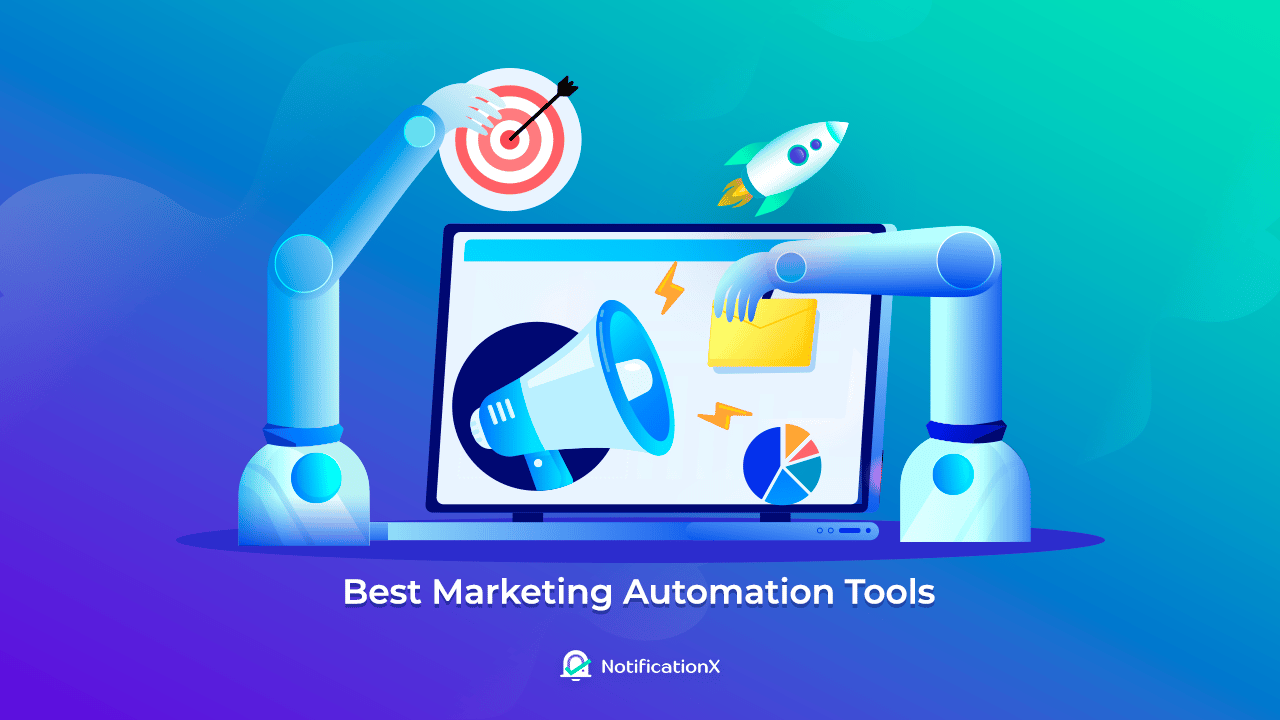 Algorithms created from accumulated data can help to determine what type of social media posts viewers engage with, the search results that rank higher, and even the ads displayed to potential customers. One such company that is making full use of AI to personalize search engine results is Google.
Along with collecting data, AI can be used to automate content scheduling strategies, send regular emails to your customer list, and create urgency to motivate conversions. Even better, you automatize keyword tracking, trending topic analysis, and personalization capabilities. And finally, when your content or campaigns are ready, you can use AI to post on several social media platforms.
🚀 Metaverse Marketing Is A Strategy Growing In Popularity
Another trend that is quite new but quickly gaining fame among marketers worldwide is the use of Metaverse. It's a digital universe where business owners and customers can engage in a realistic, three-dimensional computer-generated environment. Therefore, it gives an innovative concept that involves the integration of digital and physical spaces via Virtual Reality (VR) and Augmented Reality (AR) to create an immersive digital experience in which brands sell their products or services.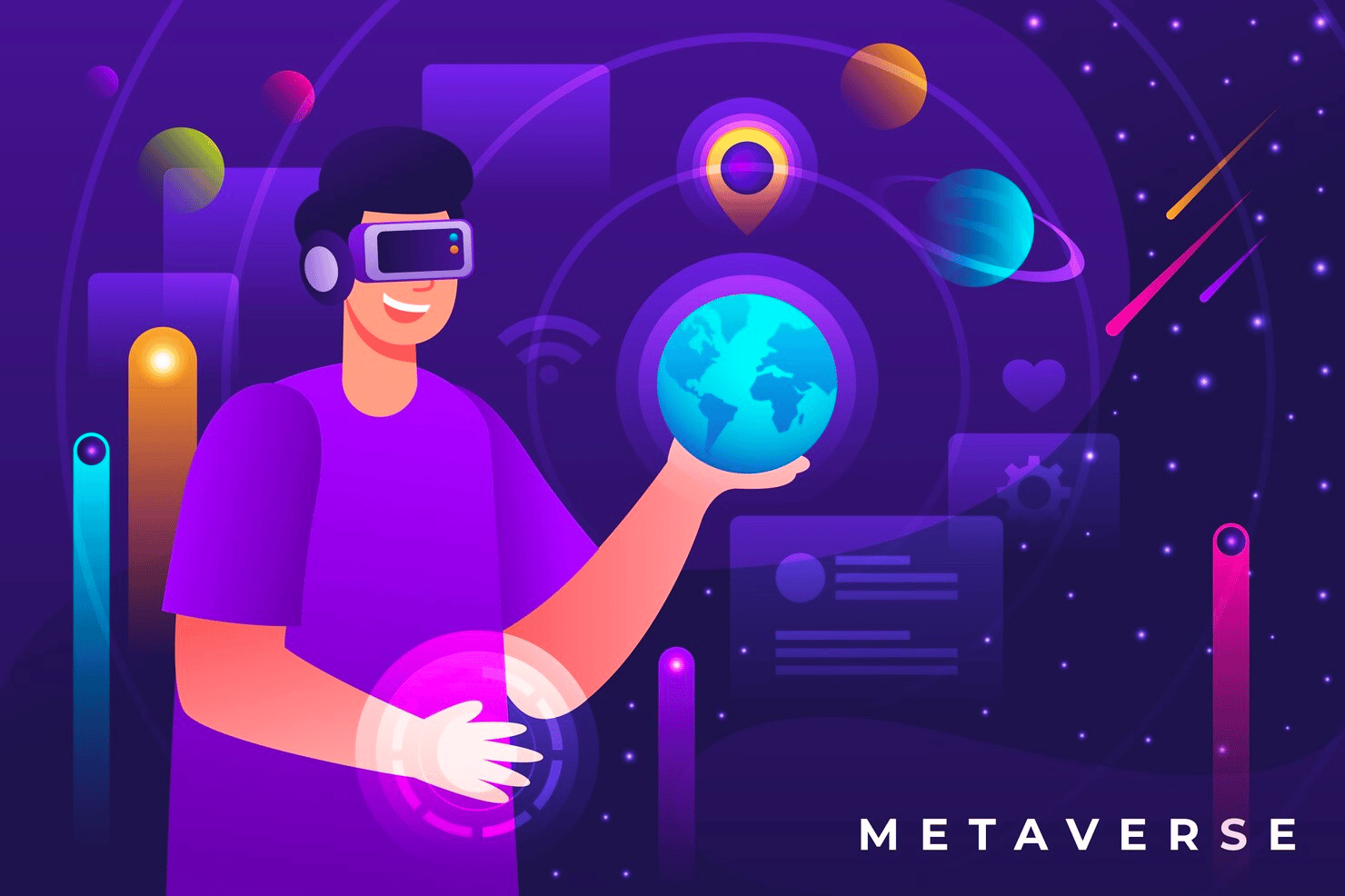 It offers emerging brands the chance to engage consumers in ways that standard digital marketing strategies are unable to provide. This can involve building customer-accessible digital stores within the Metaverse or developing interactive brand campaigns that more visitors can explore online. But more importantly, it makes it possible for companies to monitor consumer behavior and provide consumers with tailored experiences based on their preferences.
According to data from the Financial Express, Metaverse marketing is expected to reach $783.3 billion by 2024 at an average growth rate of 13.1%.
Well-known brands such as Nike and Starbucks have mentioned the use of Metaverse marketing strategies in the past years and can be an inspiration for you to follow in 2023. However, this is still an experimental tactic in the digital marketing environment, which means you can explore the universe and participate in all types of campaigns before creating your own tactics to win the market.
🚀 Augmented Reality Will Create An Immersive User Experience
Continuing with a similar idea, Augmented Reality (AR) and immersive technologies have also become quite popular experiential marketing strategies for brands that want to directly engage and connect with consumers through participatory experiences. Moreover, many brands and companies are considering it as a method of creating a live marketing campaign.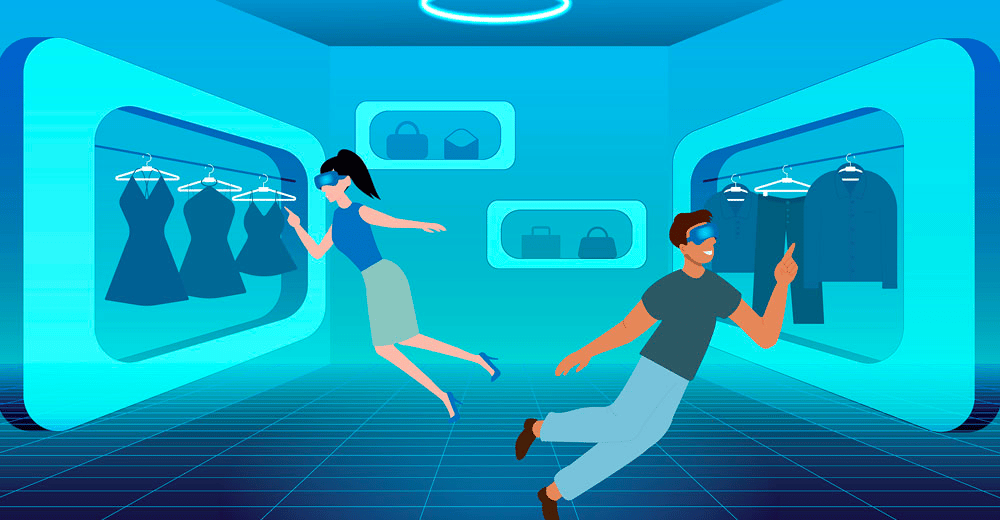 AR provides a new space to promote a unique buying experience for customers in multiple industries. It offers the possibility of making sales more interactive and customized for individual users. For example, luxury brands, including Balenciaga and Gucci, have already leveraged AR technology to sell virtual clothing for real dollars. On the other hand, companies like IKEA have come up with AR apps that allow users to take a picture of a room and 'test drive' what it would look like with furniture items from the store.
With AR improving rapidly, we will see a huge uptake in brands finding useful applications for the technology in the future. And there is a great chance that the latest digital marketing trend will see the use of AR growing within the Metaverse.
🚀 Conversational Marketing: Use Of Voice Assistants & Chatbots
With all the talks about artificial intelligence and Metaverse, digital marketing trends have become more interactive than ever before. And so, it becomes clear that marketing involves conversational tactics – which includes using chatbots, voice searches, and modern voice assistants, among many others, on websites and social media.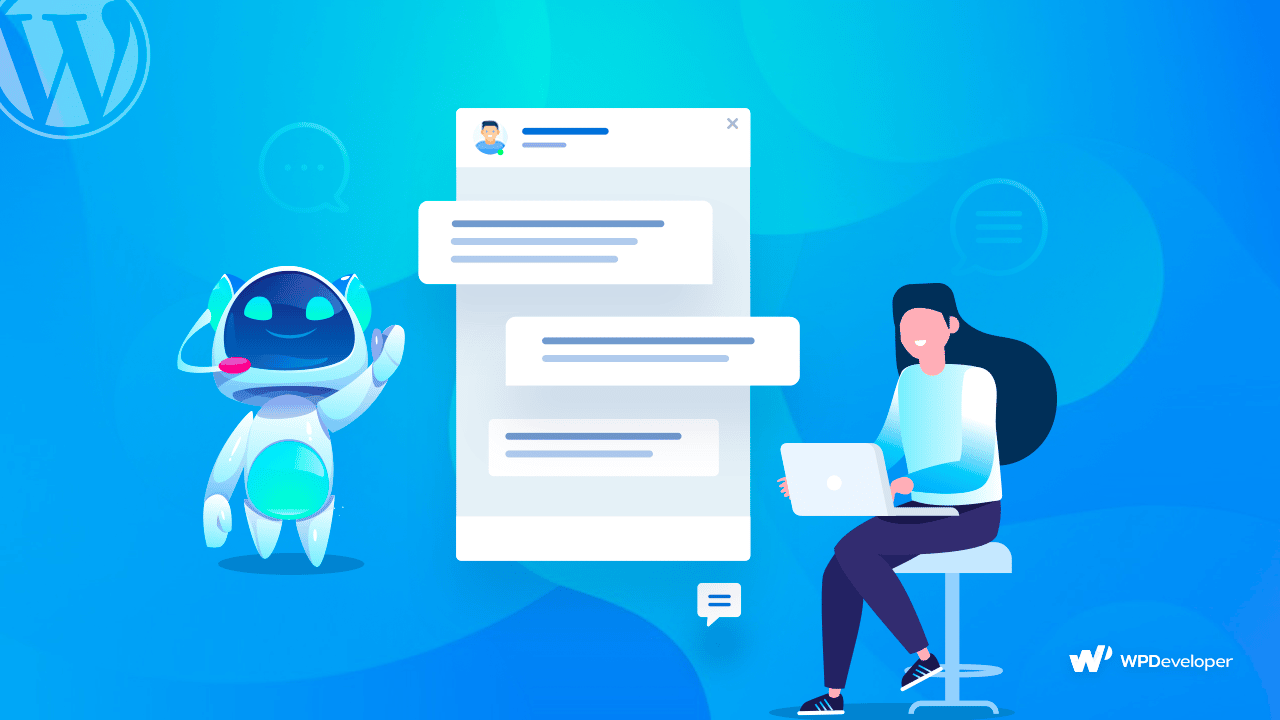 This is highly important because when consumers have a question or are looking for a solution, they tend to want an immediate response. So the main aim of Conversational Marketing is to create a unique experience that helps businesses to connect to users on a personal level. Businesses can provide more engaging interactions while gaining insightful information about their target audience by utilizing AI technology to analyze customer intent and generate customized responses.
Websites To Become More Engaging With Interactive Marketing:
Next in our list of the top digital marketing trends for 2023, we must mention Interactive Marketing – the strategy that involves incorporating interactive and highly engaging elements into your campaigns. These can be simple games, quizzes, poles, etc. that attract users to a deeper level and entertain them as well.
While using this strategy, the focus should be on creating high-quality, relevant content. While an interactive calculator that tells users how much paint they need for their room redecoration on your website might be useful if you're in the infrastructure business, it will not work for a gaming website.
So, the best way to win users with interactive marketing is to test different elements for your campaigns to see which works best with your targeted audience. You can also try A/B testing your interactive marketing campaigns to increase website traffic to determine which drives more people to your site.
Influencers Can Be The Perfect Channel For Marketing Online
Another top digital marketing trend that can help you to boost website interaction, brand credibility, and followers on social media channels in 2023 is Influencer marketing. It is a word-of-mouth marketing tactic where dedicated social media influencers or celebrities promote your brand to their followers. The concept has recently gained much popularity in the field of business, so much so that many are now calling it "the future of advertising".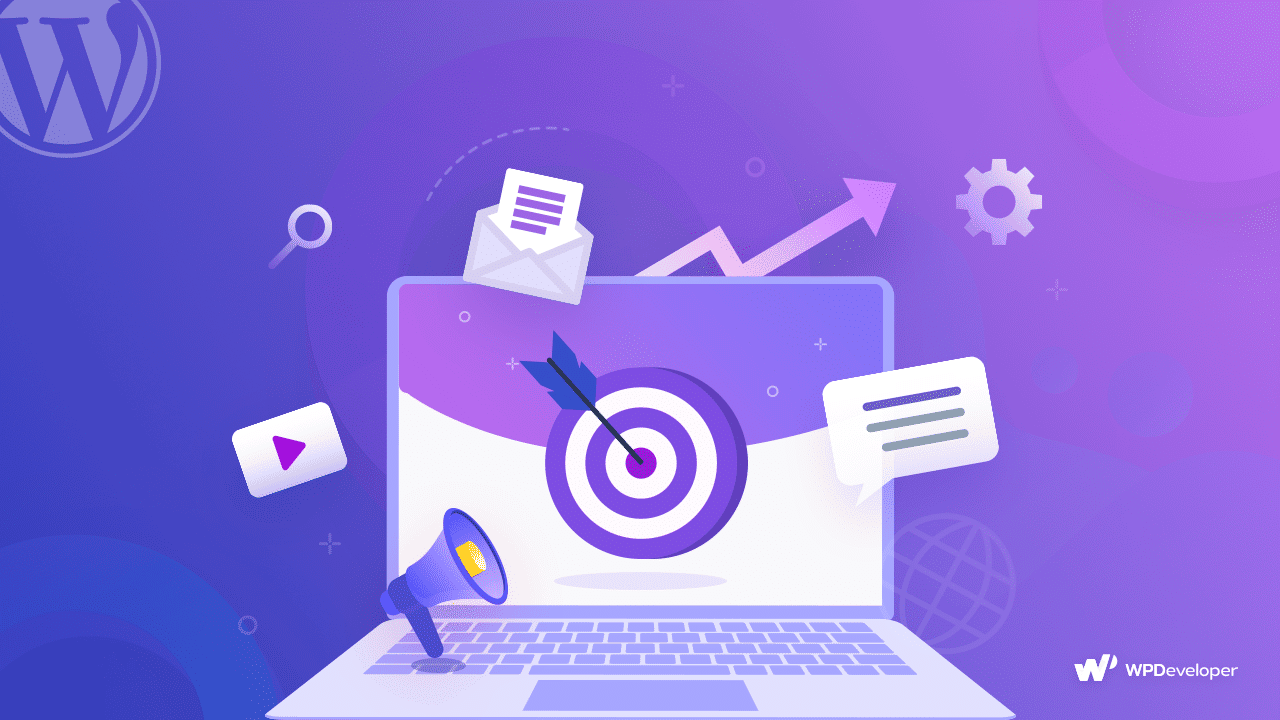 These influencers can be Instagram or YouTube personalities, for example, with a long line of followers who would gladly try out any product they advertise. This type of marketing creates a more positive impact than any advertising done by a brand itself because these celebrities usually have a greater reach in society.
To be more clear about the idea of using Influencer marketing, think about Адидас – one of the most popular brands in the world. While it requires no advertising to be known to the mass population, if personalities like David Beckham was to promote them or wear their products, followers or fans of the player would be more likely to purchase and give them a good try.
Marketing Will Focus On Short Videos & Live Streams
Another digital marketing trend that is expected to gain much popularity in 2023 across all channels if the use of short videos and live streams. With Tiktok, YouTube, and other video-related applications quickly becoming the preferred marketing platforms for many brands, more than 84% of customers prefer to watch short videos before making purchasing decisions.

As you can already tell, the marketing universe growing more dependent on interaction than ever before. Therefore, in most cases, a short but precise video or live stream about your product would engage customers much more than documentation written about it.
A Large Number Of Customers Prefer Listening To Podcasts
According to a study by the Content Entrepreneur Benchmark Research 2022, about 26 percent of content creators use podcasting to reach their audiences. From the same year, the Content Matters report shows 26 percent of organizations use podcasts to distribute their content. And therefore, the use of podcasts is now quickly becoming a growing digital marketing trend that you need to look out for and emphasize more on in 2023.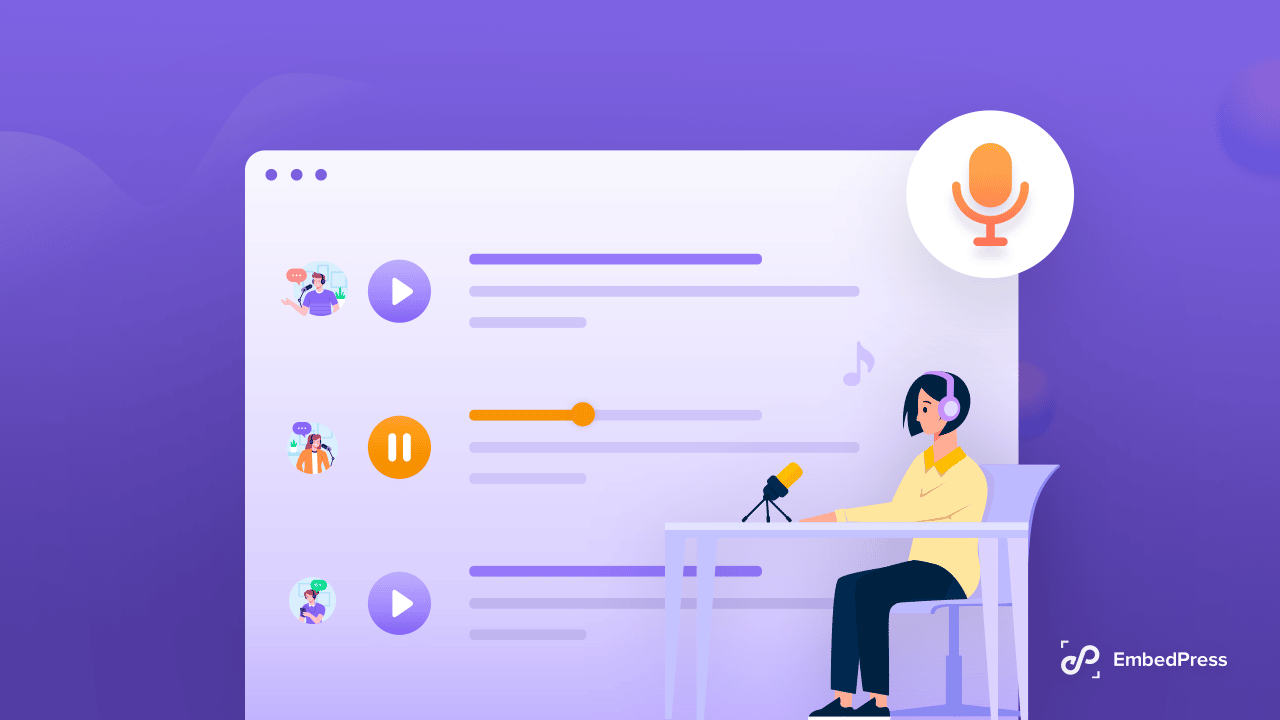 Podcasts help you reach highly engaged audiences and create original, engaging content that listeners can easily download or stream. You can also partner with influencers in your industry to build brand awareness. However, what you need to also keep in mind is that podcasts might not be a very successful strategy to use when you want to grow your email subscriber lists, for example. And therefore, to truly succeed in the field of digital marketing using such conversational marketing, you must come up with more optimized tactics.
User Generated Content Can Help Gain Credibility & Trust
User-generated content (abbreviated as UGC) is also a top digital marketing trend that you need to look out for in 2023 if you want to grow your business. UGC is any type of content — text, posts, images, videos, reviews, and more — that is created by the customers/users of a product or service and published online or on the social network. It can range from product photo reviews online to dedicated blog posts on websites.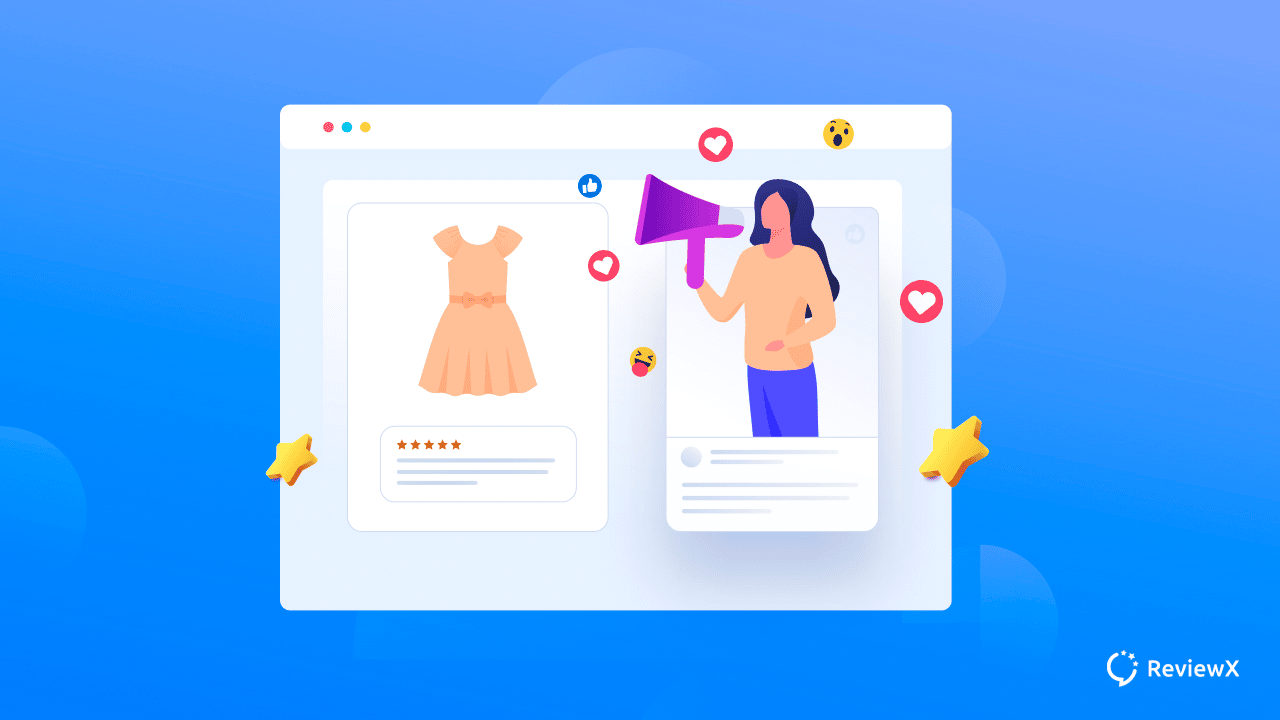 The main focus point here is that the review content is prepared and shared by the users and customers of the goods, instead of the brand or company itself. This not only works as promotional content by users that markets the product to the world but also as an excellent source of social proof. And while it might sound a lot like Influencer marketing, the difference here is that the content is not required to be created by a famous or well-known personality. It can be a simple product review by the general users.
Since online customers do not get to test the product physically before purchasing, most of them tend to check others' reviews, comments, and feedback to ensure the authenticity of the product and the reliability of the business' website. And as we already know, the basic idea of user-generated content is that the customers of the brand will provide genuine recommendations to other users helping them make the final purchasing decision. And as a result, making use of this type of trending marketing strategy can be an excellent way to boost brand awareness and sales at the same time.
Marketing Will Focus On Inclusivity & Social Responsibility:
Next, we must mention a digital marketing strategy that has made a lot of positive impact in the past year – Inclusive Marketing. More than ever before, customers and users are interested in seeing what a company stands for.
According to a social media survey from 2022, 46 percent of marketers believe that placing emphasis on diversity, equity, and inclusion can help gain the trust of customers and to become more culturally relevant. Moreso, representing the under-represented or marginalized community through Inclusive marketing strategies can help brands better connect with audiences across different cultures, languages, and backgrounds.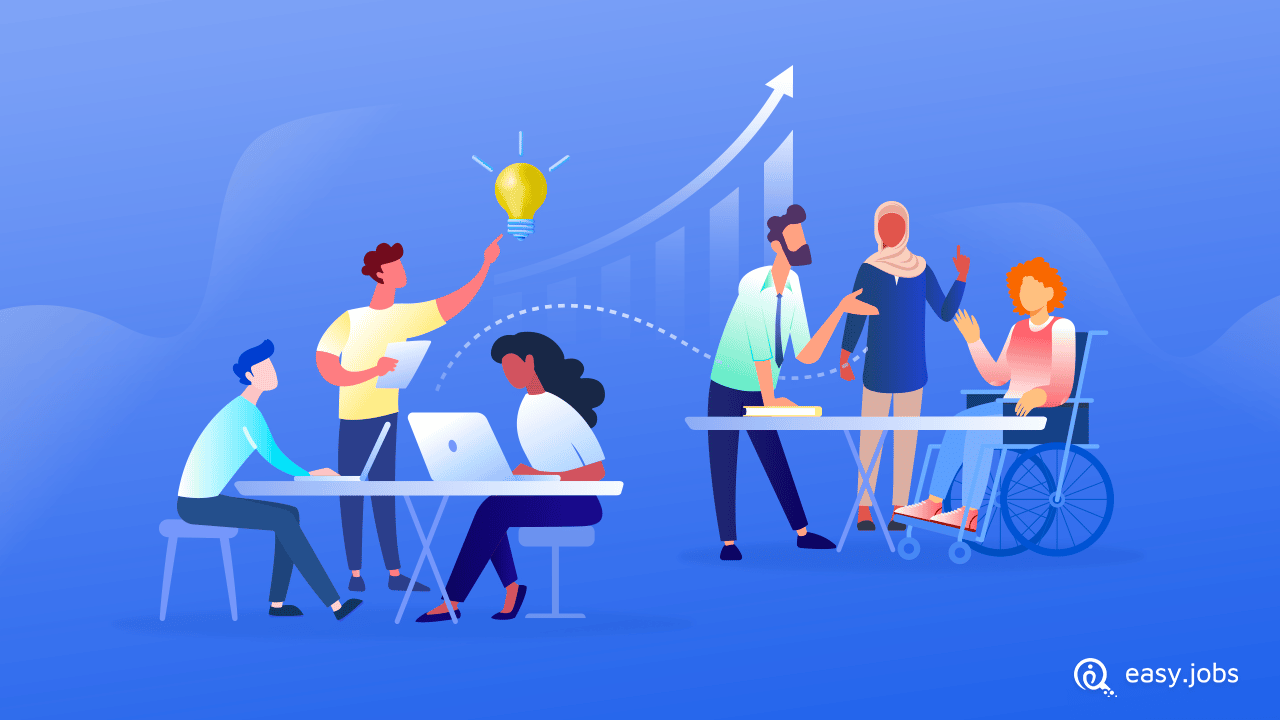 To be able to truly master the art of Inclusive marketing, companies need to be careful about the message they send out – regardless of the form. It needs to voice the values of the full spectrum of potential customers and this can be done through a thorough evaluation of a company's targeted demographics like age, gender, education levels, and employment status.
In the same way, social responsibility will become ever more significant in 2023. This means that ethical and transparent digital marketing initiatives are necessary for all marketers and businesses. This includes ensuring that any message they distributed does not promote misleading information or content that might have a detrimental effect on society. Digital marketers should also make an effort to produce messages that respects other cultures and communities and illustrates how socially beneficial the campaign can be.
Brands that use these strategies in the development of their marketing campaigns will be in a better position to succeed since they will be able to win over customers' trust and differentiate themselves from the competition. And so, if you are planning on following the top digital marketing trends that will make an impact in 2023, this is the one to look out for.
Marketers Will Ensure User Experience Is The Focal Point
As you can already tell, the focal point of all top digital marketing trends believed to become popular in 2023 will be user experience. Regardless of whether you are making use of AI marketing or omnichannel marketing or simply posting short video content on social media platforms, all must ensure that the customer has the best experience throughout.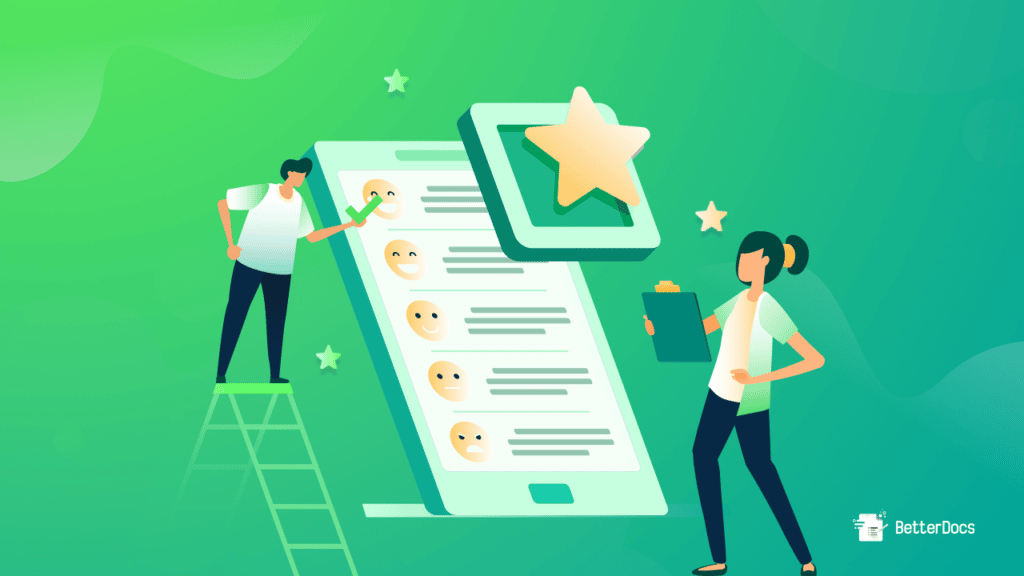 This can be in terms of publishing marketing materials that focus on easily explaining the product to the customers in a convincing way. Or, it can be a really well-designed website that helps the customers navigate through easily. Or, it can also be ensuring your business has access to a proper support team that can help in conversational marketing. Whichever strategy you may follow, the main aim should be to please and convince a customer.
Businesses Are Likely To Pursue Omnichannel Marketing
And finally, as we conclude our list of the top digital marketing trends that are likely to grow even more prominent in 2023, we must mention Omnichannel marketing – the strategy to create an integrated user experience across all channels of customer interaction to reinforce your brand image. Why? This is the perfect way to combine strategies for different channels to ensure a much stronger relationship with audiences through marketing.
This means businesses can leverage the use of social media, emails, podcasts, and all other types of marketing (as mentioned in this blog) together, along with outstanding website content to promote their brand to customers. And this has the most potential of convincing probable customers that to make a positive purchasing decision because studies have shown that consumers prefer to use 2/3 channels to research before actually buying something.
Bonus: Top Digital Marketing Courses To Stay Ahead Of The Competition In 2023
With that, we conclude our complete list of the best and most promising digital marketing trends for 2023. But before we leave, we want to ensure to can ace the tactics and strategies that you need to ensure success. Take a look at this blog, to check out the best courses that you can take to learn digital marketing in-depth, or brush up on your knowledge.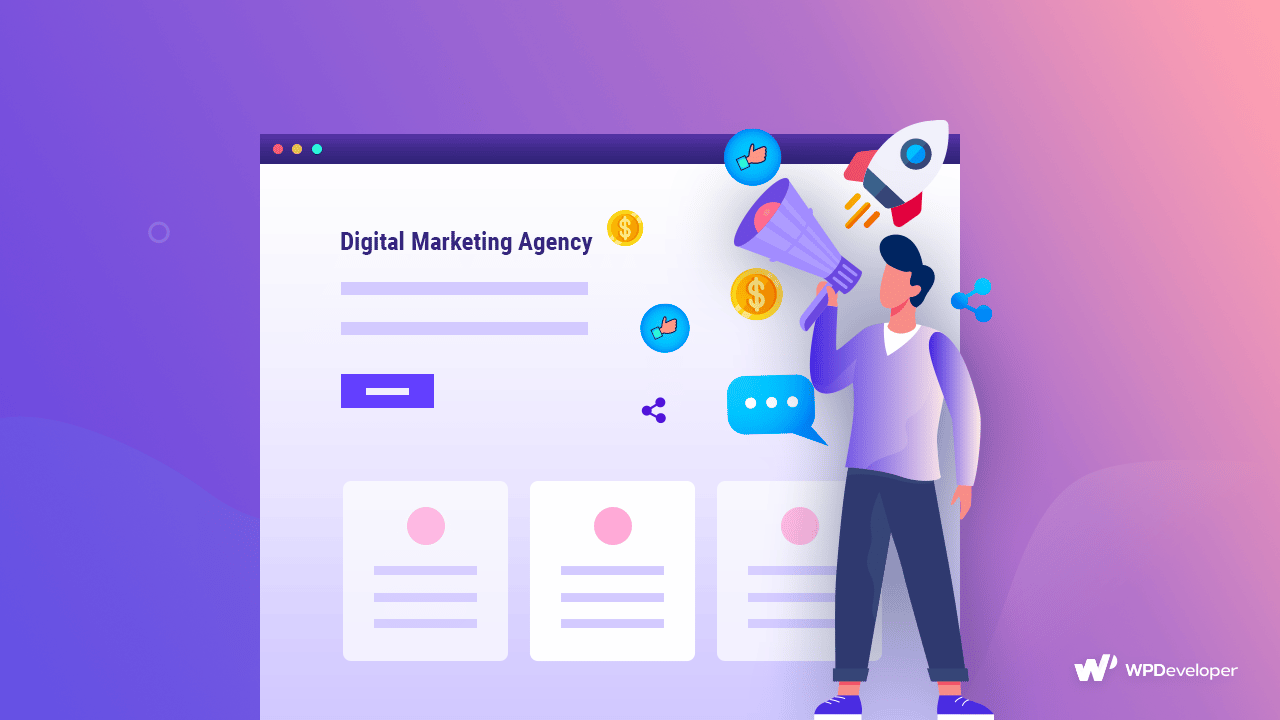 Enjoyed reading the blog, then let us know by commenting below. Join our Сообщество Facebook and share your thoughts and for more information, подписывайтесь на наши блоги.