Flashcards are powerful tools for interactive learning, and with the right WordPress plugins, you can easily incorporate them into your website. Whether you're an educator looking to create engaging eLearning courses or a language enthusiast wanting to improve your vocabulary using your website, these flashcard plugins have got you covered. In this article, we'll explore the 5 best flashcards for WordPress that offer features and facilities to create interactive learning experiences with ease. Let's dive in!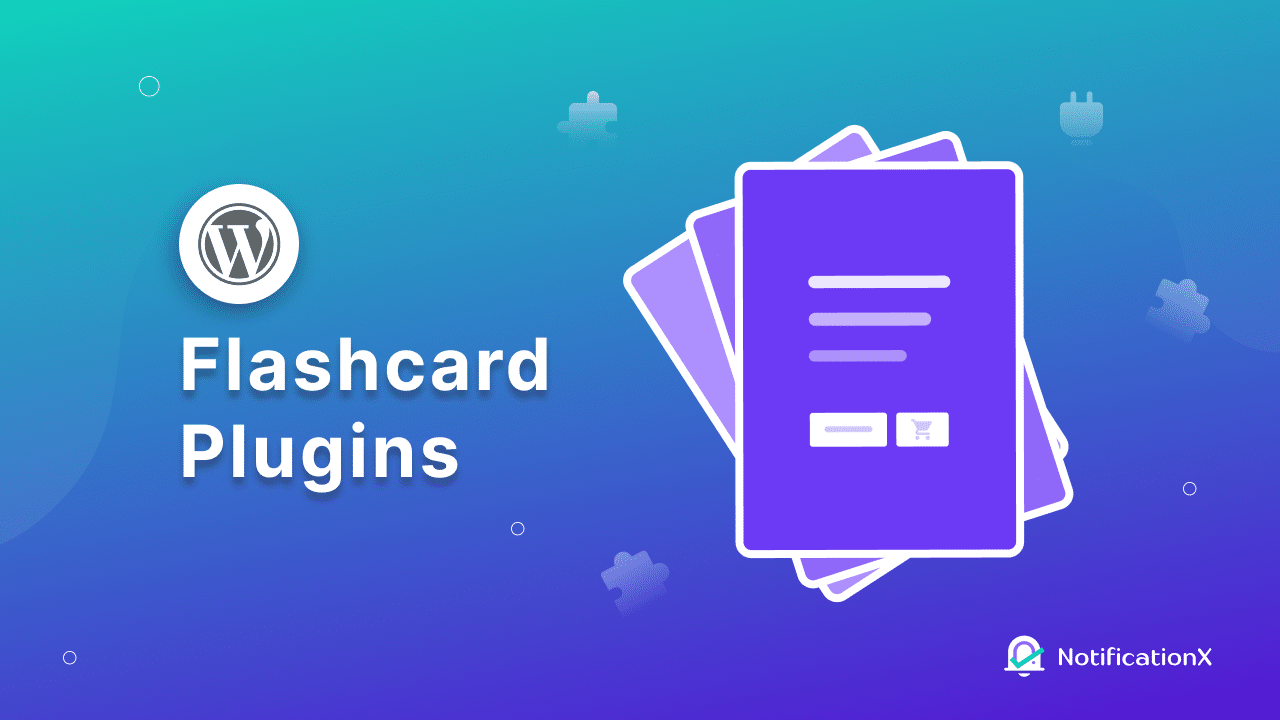 9 Benefits Of Using Flashcards For WordPress Website
Using flashcards on your WordPress site can offer several benefits, especially if you're in the education or training sector. Below are some of the advantages you can enjoy by incorporating flashcards into your WordPress website.
1 Enhanced Learning And Retention
Flashcards are a proven tool for enhancing learning and improving knowledge retention – regardless of whether they are in physical forms or digital. They engage users in an active recall, which strengthens memory and comprehension. By using flashcards, you can help your audience grasp and remember key concepts or eLearning materials more effectively.
2 Self-Paced Learning
Flashcards enable self-paced learning, allowing users to review and test their knowledge at their own speed and repetitively. This flexibility is particularly beneficial for online courses and tutorials, as it accommodates various learning styles and preferences.
3 Versatile Educational Tools
Flashcards can be used in various educational scenarios, such as language learning, test preparation, history lessons, science concepts, and more. This versatility allows you to cater to a wide range of educational or other needs on your WordPress site.
4 Game-Based Approach
Many flashcard plugins offer game-based features, such as quizzes and scoring systems. This learning process can motivate users to participate more actively and compete with themselves or others, further enhancing engagement.
5 Interactive Content
WordPress Flashcard plugins help to provide interactive content on your website that easily catches readers' eyes. They break up text-heavy pages and add an element of interactivity or visual engagement, making the learning experience more enjoyable and effective.
6 Flexibility And Customization
Flashcard plugins for WordPress offer customization options, allowing you to tailor the appearance and functionality of your flashcards to match your website's branding and educational goals.
7 Increased User Engagement
Interactive elements like flashcards can boost user engagement on your website. Visitors are more likely to spend time on your site when they can actively participate in the learning process. This can also lead to higher page views and improved user satisfaction.
8 Data And Analytics
Some flashcard plugins provide analytics and data-tracking features. This allows you to monitor user progress, identify areas where users may struggle, and make data-driven improvements to your educational content.
9 SEO Benefits
Adding interactive elements like flashcards can improve your website's search engine optimization (SEO) scores. Engaging content tends to keep users on your site longer, which can reduce bounce rates and signal to search engines that your site provides valuable information.
Incorporating flashcards into your WordPress site can be a valuable strategy for educators, trainers, and anyone looking to provide effective and engaging educational content to their audience. It can help you create a dynamic and interactive learning environment that fosters knowledge acquisition and retention.
Top 5 WordPress Flashcard Plugins For Your Website
Now you already know how flashcards are a powerful tool for enhancing learning and engagement on your WordPress website. Let's explore the top 5 flashcards for WordPress that can help you create interactive and engaging flashcards on your website.
1 QSM Flashcards: Quiz And Survey Master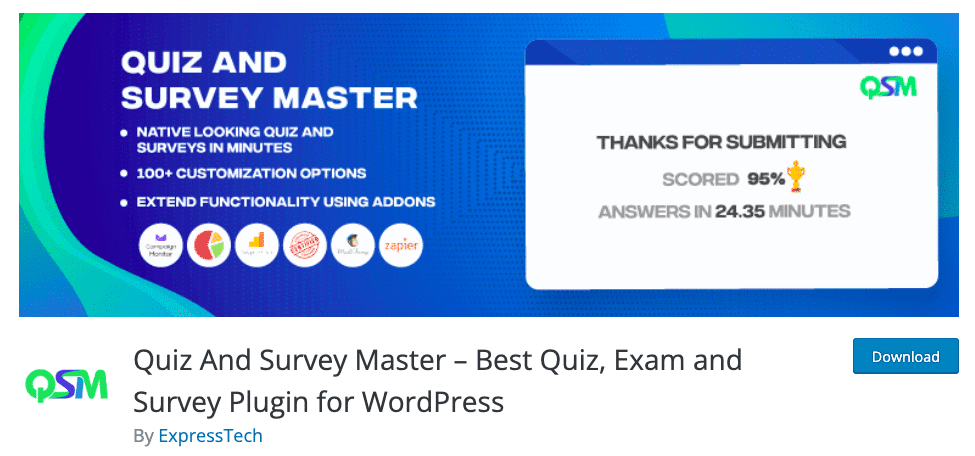 If you're looking to create quizzes and surveys with a card system, QSM Flashcards is the perfect plugin for you. This add-on for the Quiz and Survey Master plugin allows students to learn from interactive flashcards.
With QSM Flashcards, you can easily create flashcards using shortcodes and customize them with fonts, sizes, and more. The plugin also offers features like skipping cards, setting up quizzes series, and quick flashcard insertion into WordPress posts and pages. Let's have a look at the key features of QSM Flashcards.
✅ Easy installation and setup
✅ Customizable card fonts and sizes
✅ Quizzes series and surveys
✅ Flashcard skipping feature
✅ Emails after quiz or survey
✅ Shortcode integration for easy flashcard insertion
✅ Allow sharing results on social networks
✅ Schedule when quiz or survey
✅ Can enable hints for questions
✅ Set up time limits on the quiz or survey
✅ Create and display math formulas
✅ Compatible with WPML and its extensions
And much more…
2 LearnPress – WordPress LMS Plugin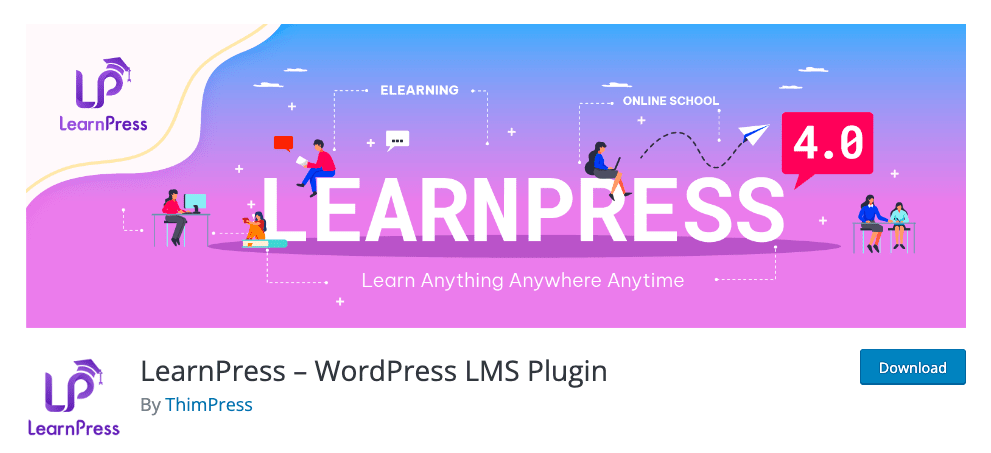 LearnPress is primarily known as a Learning Management System (LMS) plugin for WordPress, but it also offers powerful flashcard functionality. This plugin is perfect if you're planning to create an e-learning website or need advanced features for managing courses and quizzes. LearnPress provides a comprehensive solution for those looking to build an online course platform with flashcard capabilities. Let's see some of the key features of LearnPress below.
✅ Interactive flashcard creation with rich text, images, and multimedia
✅ Integration with WooCommerce for selling courses
✅ User-friendly drag-and-drop course builder
✅ Comprehensive analytics and reporting tools
And much more…
3 WP Flashcard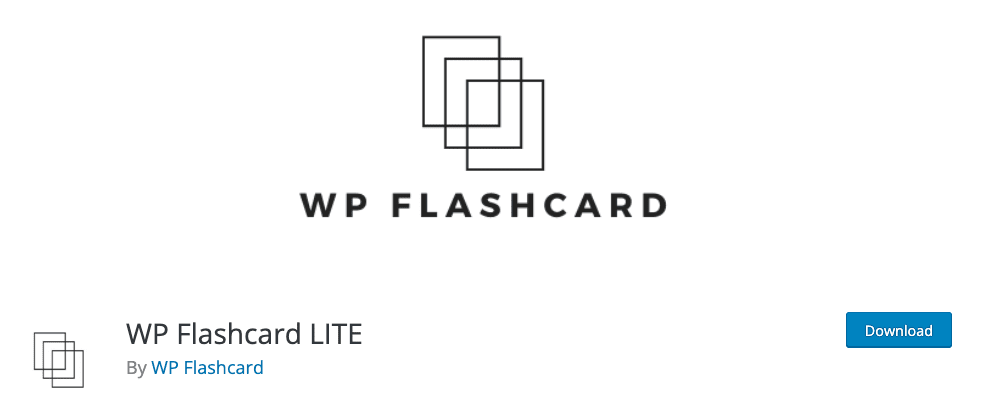 В WP Flashcard is a top-notch card learning system designed for students of all levels. With this plugin, you can easily create study sets with flashcards that include text, images, videos, and audio-based information. It's an ideal solution for creating quizzes, study materials, and even preparing for competitive exams. WP Flashcard is fully compatible with major LMS systems such as LearnDash, making it a versatile tool for educators. The WP Flashcard is a WordPress premium plugin. You can use the free version WP Flashcard LITE. Let's have a look at some key features of WP Flashcard.
✅ Compatibility with major LMS systems
✅ Bulk card upload via CSV files
✅ Unlimited sets and cards
✅ Customizable text and card colors
✅ Mobile-friendly design
✅ Star feature to study later
And much more…
4 Qwizcards – Online Quizzes And Flashcards
Qwizcards is a powerful flashcard plugin that offers an online wizard for creating interactive flashcards. With Qwizcards, you can easily create flashcards using a WYSIWYG editor and add headers, introductions, and various card types. The plugin also provides reporting and tracking features to monitor student performance. Whether you're creating online courses or quizzes, Qwizcards has got you covered. Let's have a look at the key features of Qwizcards.
✅ Easy quiz creation and editing
✅ Flashcard embedding using shortcodes
✅ Reporting and tracking of student performance
✅ Flashcards as datasets for online courses
✅ Labeled diagram support for quiz flashcards
And much more…
5 Sensei LMS – Online Courses, Quizzes, & Learning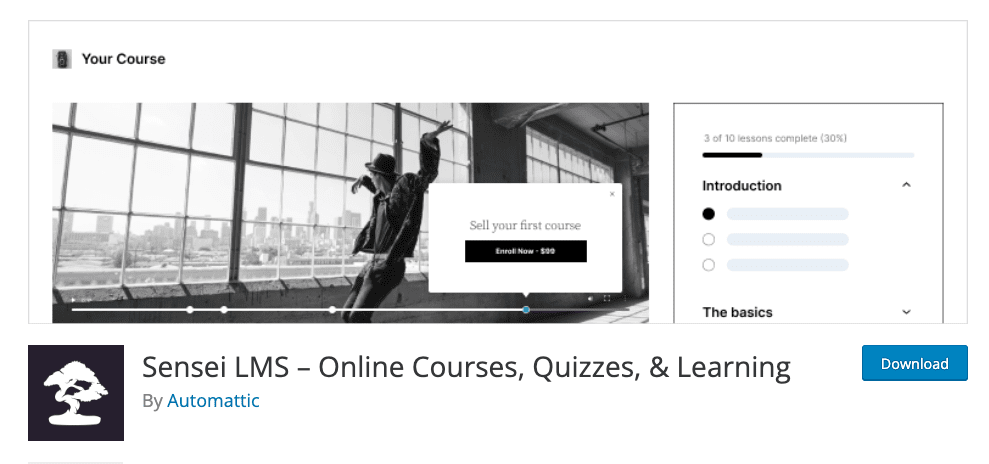 Sensei LMS – Online Courses, Quizzes, & Learning WordPress plugin is created by Automattic, the developers of WordPress, WooCommerce, and Jetpack. This plugin allows you to create interactive quizzes for online course learning. With Sensei LMS, you can add text, videos, and images to both sides of the flashcards, providing a comprehensive learning experience. Let's have a look at the key features of Sensei LMS to create flashcards. 
✅ Flashcard support for quizzes
✅ Flashcards with text, videos, and images
✅ Customization of card color and size
✅ Enhanced interaction with the card flip feature
✅ Immersive interactive blocks for flashcards
✅ WooCommerce integration
✅ Enhanced Quiz Features
And much more…
Create Engaging Websites With Interactive Quizzes and Surveys 
Flashcards are an effective tool for interactive learning, and these 5 WordPress plugins make it easy to incorporate them into your website. Whether you're a teacher, student, or language enthusiast, these plugins offer a range of features to enhance your learning experience. From customizable flashcards to integration with LMS platforms, there's a plugin for every need. So go ahead, choose the one that suits you best, and unlock a whole new world of interactive learning with flashcards on your WordPress website.
Считаете ли вы этот блог полезным? Не забудьте подписывайтесь на наш блог to read more tutorials, tips and tricks. Or, you can also join our Сообщество Facebook, where you can connect with other marketers too.