Black Friday, the shopping extravaganza you eagerly await all year, is just around the corner. While the promise of incredible deals and discounts fills the air, so does the lurking threat of email scams. Cybercriminals are sharpening their tactics, ready to catch you off guard. In this blog, we unveil common email scams and 5 crucial tactics that will serve as your armor against email scams during this Black Friday frenzy.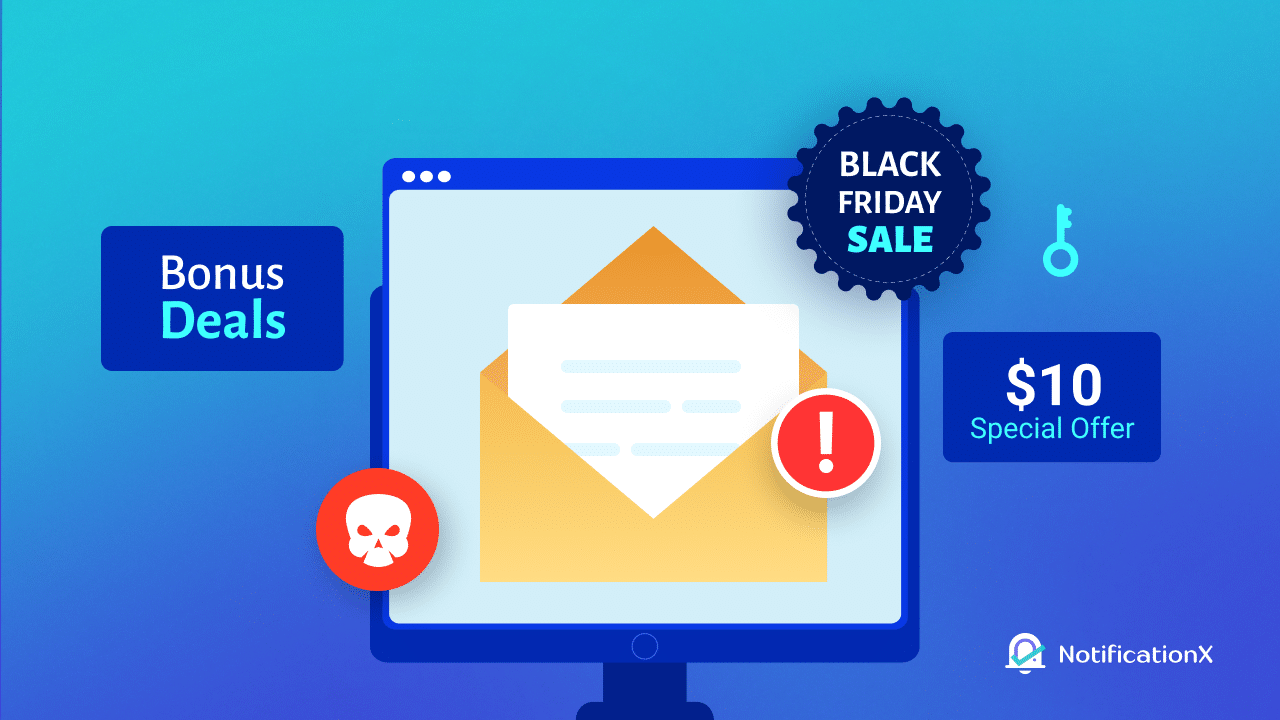 Beware Of These Email Scams: Protect Yourself Online
Email scams are one of the most common and insidious threats over the years. There are plenty of variations of it. Here, we will shed light on the most common email scams and dangerous deceptions lurking in your inbox. Here we go-
Beware Of Bogus 'Account Verification' Requests
These are some of the most common email scam examples that you should be aware of., Whether they claim to be from your bank, Netflix, or any other site, typically share a common message: "Your account is locked for a reason, click this link to unlock it." It is important to note that trusted organizations do not send such random emails. If you receive one while not actively dealing with that company, it is almost certainly an email scam.
When in doubt, check your records for the organization's contact information, call them, and ask about your account. If they confirm there is no issue, thank them, label the email as spam, and carry on. This simple precaution can help you avoid falling for email phishing attempts.
Don't Fall For the 'Click And Collect' Scam
Another common email scam example is the 'Click and Collect' scam. Due to the last pandemic, 'Click and Collect' has become a common way to shop. Here is how it works: you order something online from a nearby store. When you arrive at the store, you let them know you are there, and they bring your item to your car. Sometimes, they even put it in your trunk so you do not have to meet them in person.
But here is the important part: there is no email that says, 'Click here if you didn't order this.' So, treat any unexpected emails about your Click and Collect orders the same as you would with Order Confirmation requests. If you did not have any dealings with the company, it is likely an email scam example. Even if you have dealt with the company but did not place an order, it is still a scam. When in doubt, it is best to contact the company directly rather than replying to the suspicious email.
Watch Out For 'Order Confirmation' Requests
A classic trick that is still going strong, especially with the rise of online shopping, is the 'Order Confirmation' email scam. These scams often look legitimate, especially when they involve significant sums of money, aiming to make you click the 'Unconfirm' link out of panic.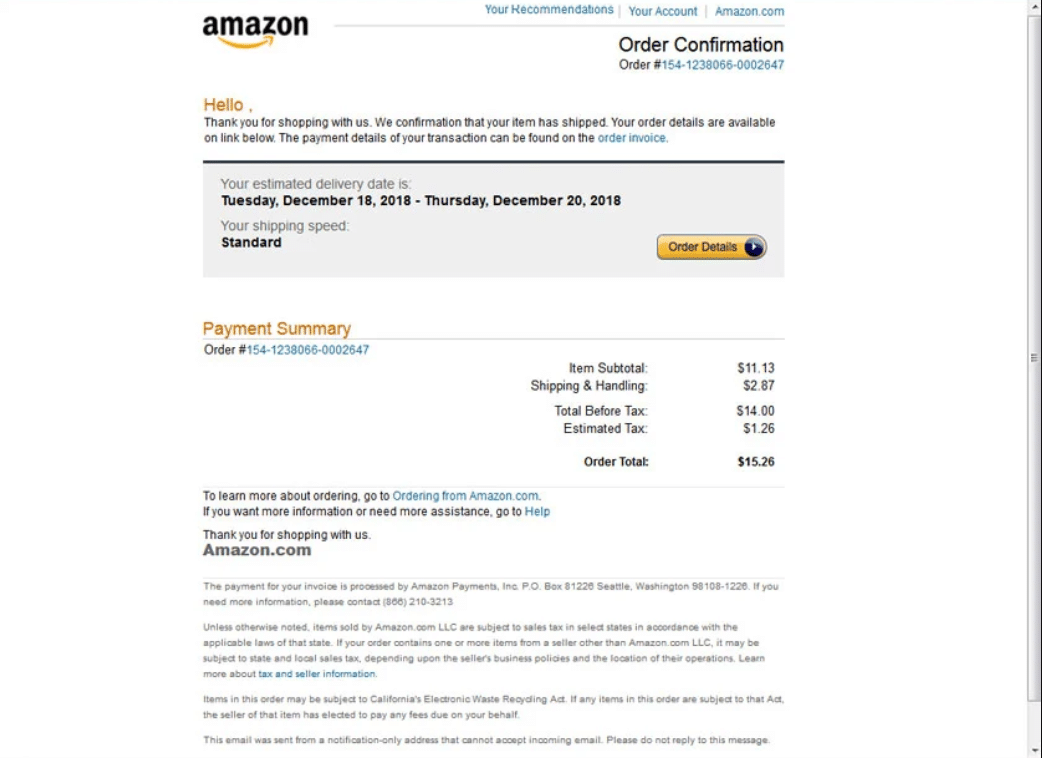 Bron: Amazone
However, if the email is from an unfamiliar company, ignore it, mark it as spam, and move on. If it appears to be from a company you have dealt with, contact them directly through official channels to verify the order. If they deny involvement, label it as spam to protect your online security.
Surprise 'Billing Error' Alerts You Didn't Expect
Scammers are constantly coming up with new ways to trick people out of their money. One common email scam is to send fake billing error notices. These notices may look like they are from a legitimate company, but they are actually from scammers who are trying to steal your personal information or get you to click on malicious links.
If you receive an email claiming that there is a problem with your account, do not click on any links in the email, and do not call any phone numbers that are included in the email. Instead, go to the company's website directly and log into your account. If there is a problem with your account, you will be able to see it there. If you are unsure whether an email is legitimate, you can always contact the company directly to inquire.
5 Strategies For A Secure Black Friday: Guard Against Email Scams
Zwarte vrijdag is the ultimate shopping frenzy, but it is not just shoppers who are excited. Cybercriminals are eager too. One of their favorite tricks? Email scams. In this section, we will share five simple strategies to keep your Black Friday secure, with a focus on guarding against email scams. Stay safe while snagging those deals!
1. Verify Links Before Clicking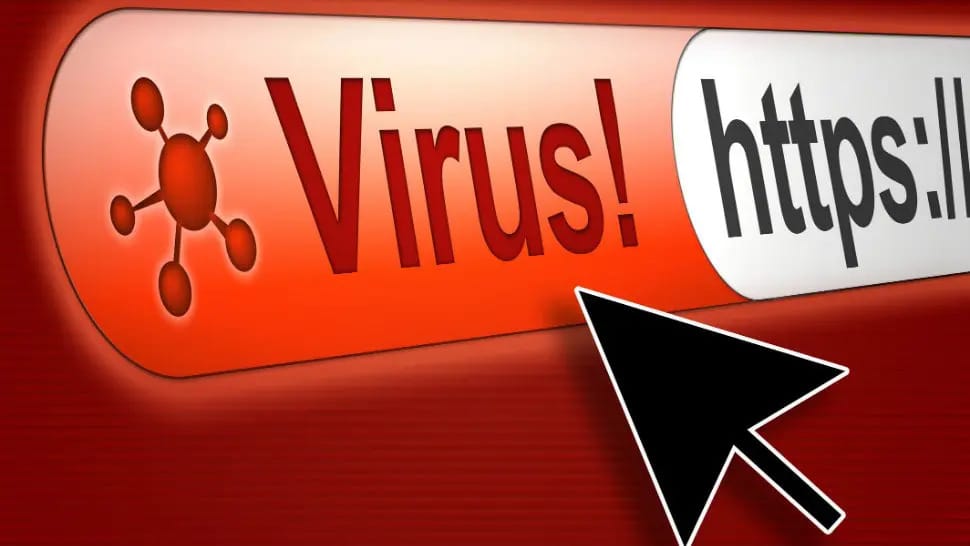 Bron: komando.com
Hover over links to reveal their actual URLs, paying close attention to the domain name. Discrepancies like "https://goog.le" instead of "https://google.com" are inevitable signs of email phishing. Enable link verification features if available in your email client to prevent malware downloads.
2. Check The Sender's Address
Phishing emails often use deceptive sender addresses. Even if it appears to be from a familiar source, scrutinize the email address. For instance, an email claiming to be from Netflix but originating from an address like XXX@yahoo.jp is a clear red flag. Be cautious and skeptical of unexpected emails, even from acquaintances.
3. Examine Email Headers
Advanced users can gain insights by inspecting email headers, though this may not be necessary for everyone. Email headers contain valuable information about the message's origins and authenticity.
4. Don't Automatically Download Attachments
Configure your email program to prevent automatic downloads of attachments. Even seemingly harmless files, like Microsoft Word documents, can be malicious. If you're not expecting an attachment, do not open it.
5. Trust Your Instincts
Listen to your instincts. If something about an email seems off, even if it is from someone you know, verify its legitimacy through other means. Avoid opening suspicious emails, as they may contain harmful scripts or malware.
Stay Safe And Secure This Black Friday From Email Scams
Protecting your email reclame from email scams is vital, especially at the time of the biggest deals of the year – Black Friday. All you need to be more cautious with emails or calls asking for personal info, check links before clicking, and watch out for every possible threat your instincts say. Use strong, unique passwords for each account to stay safe online.
Following these steps helps keep your info secure and avoids online scams. Hope you find this blog helpful, feel free to share your helpful opinion and insightful feedback with our Facebook-gemeenschap. You can also abonneer je op onze blogs for valuable tutorials, guides, knowledge, tips, and the latest updates.