Despite its reputation for the astonishing highest return on investment, email marketing can be frustrating at times. Many sales emails get ignored and fail to contribute meaningful value to your business. So, what's going wrong? In this blog, we will explain why your email marketing failed. So, without further ado let's get started.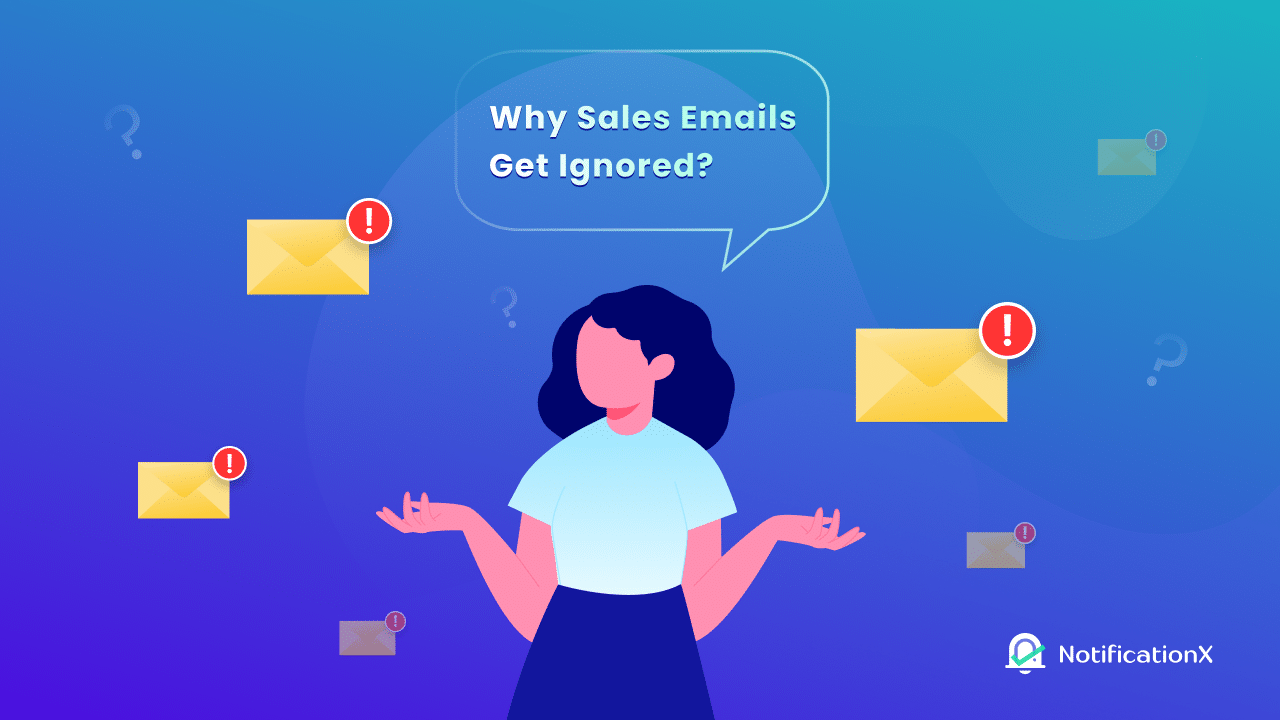 ✨ 10 Reasons Why Sales Emails Get Ignored
Sales emails are one of the most potent marketing campaigns that can help you convert your leads into customers. However, there could be many reasons they are getting ignored by your leads. Here, we are going to tell you 10 possible reasons why your email marketing is falling and how you can make it better. So, without further ado, let us get started.
⭐ Lack Of Personalization
One of the most common reasons for sales emails getting ignored is a lack of personalization. As people get tons of generic emails every day if your email does not have a personal touch, it would probably be ignored by your leaders. If you don't provide what your leads are looking for, your emails won't bring any good to your business.

⭐ Unclear Value Proposition
People don't have time to decipher your sales emails. If your email fails to clearly articulate what you are offering, they will probably ignore your email. Therefore, you need to be concise and tell your leads what they are getting from your email. Avoiding industry jargon or abbreviations can be one of the reasons for sales emails get ignored.
⭐ Too long & Text-Heavy Content
In this modern era, people don't have the time to read a full email. They just scan through and try to grasp the gist from a glimpse. However, if you send heavy-text emails, they can be ignored by your leads. Therefore, you should keep your emails short and sweet while using bullet points and breaking up text perfectly.
⭐ Neglecting Follow-up Emails
According to a study, follow-up emails can boost the reply rate by 49%. With just a single email, you should not lose your patience. Instead, after sending a single email, write a follow-up with polite, well-timed reminders instead of giving up. In this way, you can supercharge your conversion rates.
⭐ Imperfect Timing For Emails
When you are offering something to your customers over email, imperfectly timed emails can be buried in their inboxes. If you send emails on weekends, or while your customers are on vacation, it would not bring expected results for you. Therefore, you should research your target customers's habits and send emails when they are most likely to be available to respond.
⭐ Neglecting Subject Lines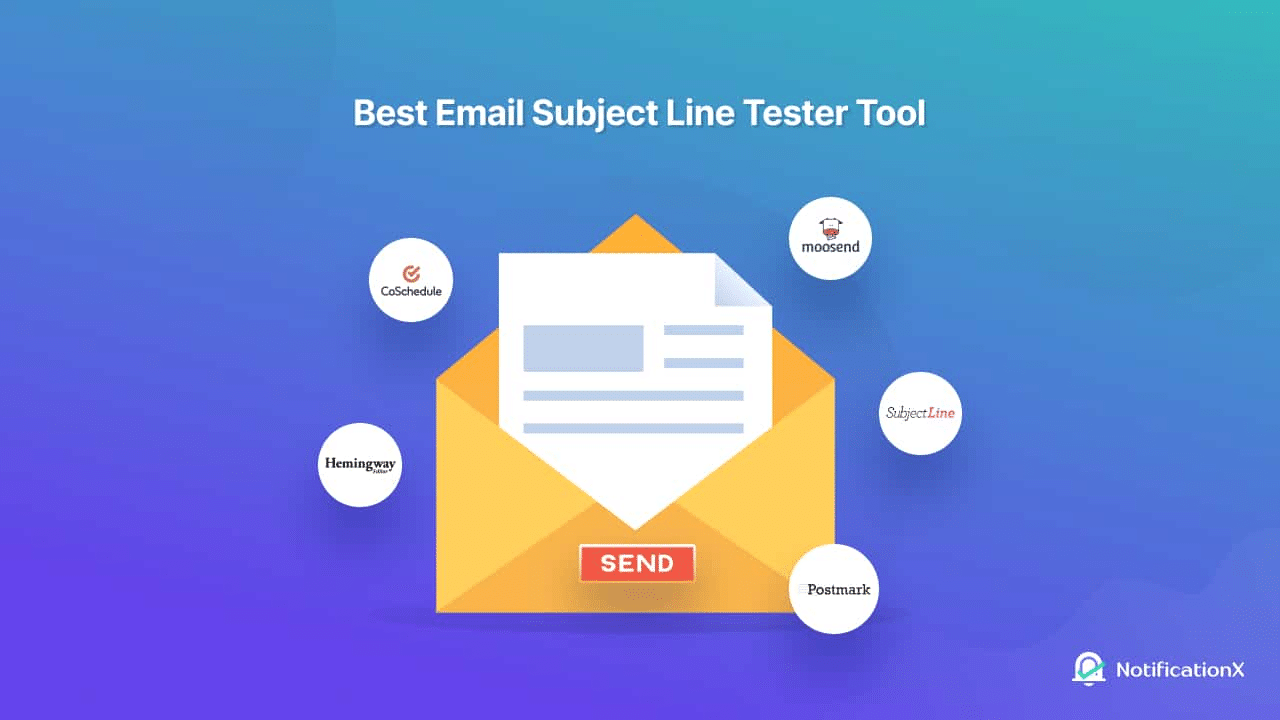 Subject lines are the main component for you to increase your email open rates. If your email subject lines are bland, spammy, or clickbait, your sales emails can be ignored. So, if you want your customers to open your emails, write compelling, relevant subject lines aligning with your email content.
⭐ Not Segmenting Your Audience
Even if you have qualified leads for your business, sending the same emails to everyone might to be effective at all. Your leads may have different preferences or buying habits. Therefore, you should know your audience and properly segment them based on their demographics, behaviors, or preferences.
⭐ Ignoring Analytics Reports
Analytical reports can help you improve your email marketing strategy with valuable insights. If you ignore these reports, you might miss the opportunity to convert your prospects into customers. Therefore, after sending your sales emails, track the key data like open rates, click-through rates, and conversion rates to see what's working for you.
⭐Lack Of Trustworthiness
We mentioned earlier that email marketing can be frustrating at times. Especially, if you fail to earn the trust of your prospects. Without being trusted to your leads your sales emails will have a high probability of getting ignored. Therefore, you should make sure that your email address or domain does not trigger spam filters or looks suspicious. Also, you should send emails in a professional manner to earn the trust of your prospects.
⭐ Sending Too Many Emails
Follow-up emails are great for converting visitors into customers. However, if you send too many emails to your customers, they will ignore your emails or probably unsubscribe from your emails. Therefore, you should plan your email marketing campaigns carefully without overwhelming your prospects.
✨ 5 Advanced Tips To Boost Your Email Open Rates
If you want to convert your visitors into customers, the first thing you should do is improve your email open rates. So, here are a few advanced tips that you can follow to boost your email open rates:
⭐ Pre-header Text Optimization
People put so much effort into optimizing their email subject lines, however, often they forget to optimize the pre-header text. However, it can help you boost your email open rates. With a pre-header text, you can make your subject line more powerful.
⭐ Engaging Subject Lines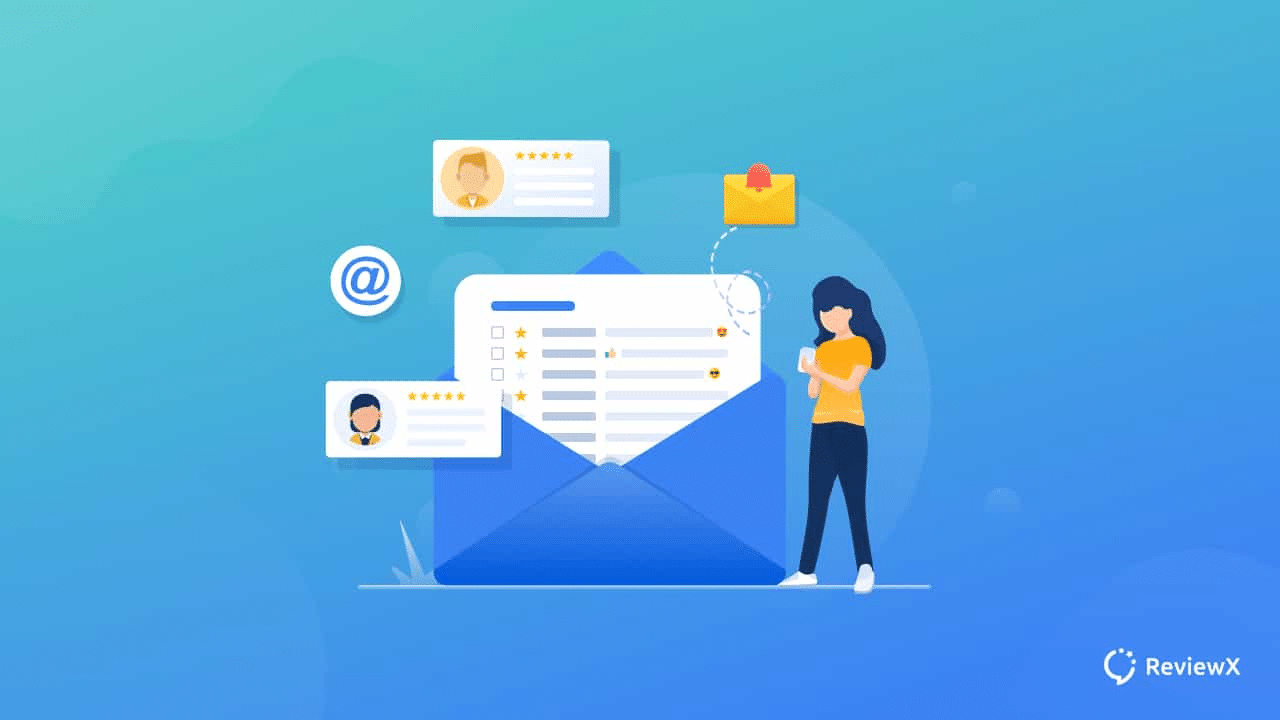 While writing the subject line you need to be creative enough to attract your target audience. If your subject lines fail to create interest, your email open rates will not increase. You can take inspiration from others and make your email subject lines better.
⭐ Email List Cleaning
Qualifying your leads can help you to increase your conversion rate by a huge margin. If you have a big list of email subscribers, you should remove the inactive emails and remove anyone who is not your target audience.
⭐ A/B Testing
Email marketing depends on a lot of A/B testing. Nobody actually knows what would work for your audience until doing some tests. Therefore, you should try different types of subject lines and learn what's working for your audience.
⭐ Optimize Your Timing
We mentioned earlier that email timing is extremely important. If you are sending your emails at the wrong time, your open rates will probably drop. So, you should test and find the perfect timing for sending your emails.
📧 Adjusting Your Strategy & Improve Email Engagement
Successful email campaigns can drive your business growth. If your sales emails get ignored, your time and effort will go to waste. We hope you got the idea of why your sales emails are not working from this blog. Now, take the right approach and boost your business growth with email campaigns. Have you found this guide useful? If you do, then please berlangganan blog kami dan bergabunglah dengan kami Komunitas Facebook for regular updates.