When it comes to motivating your customers to make a purchase, peringatan pemberitahuan penjualan can help businesses skyrocket their revenues with little effort. These sales notification alerts let your potential customers know that others are also purchasing your products, and thus help you gain trust and credibility. Today, we're going to look at some of the real impacts of how sales notifications can help businesses thrive in the long run.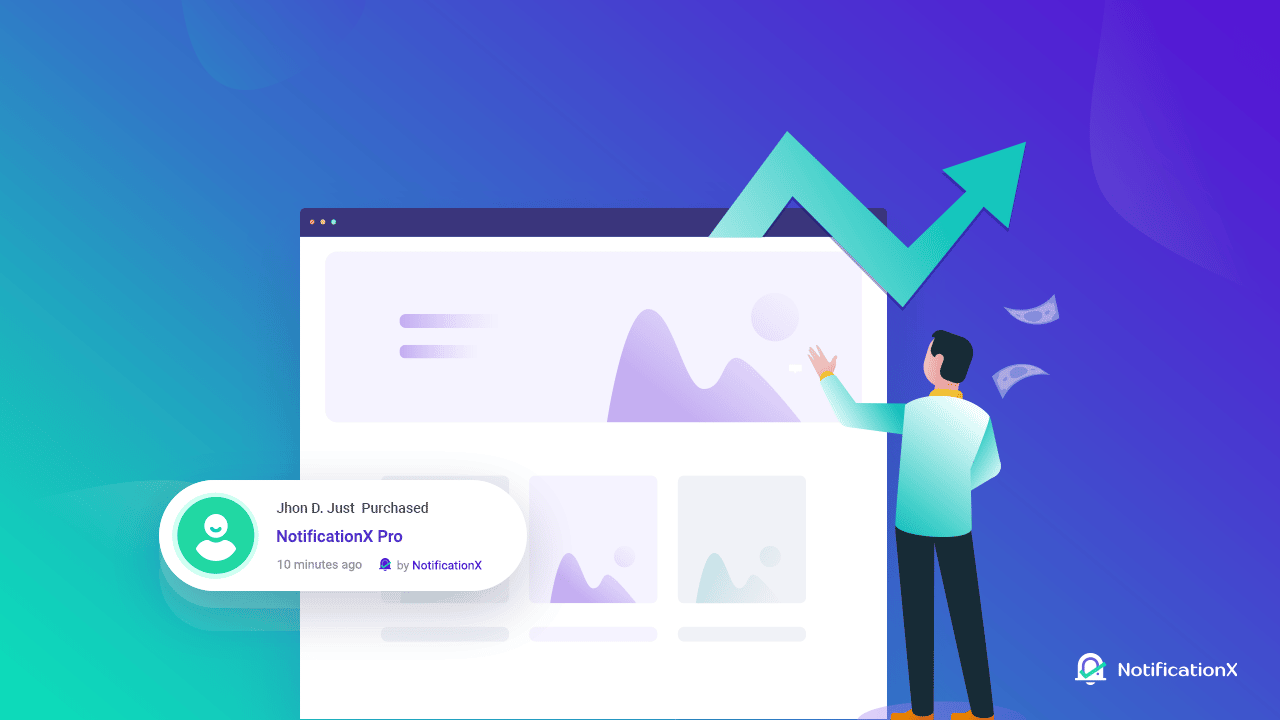 How Do Sales Notification Alerts Help Businesses Gain Credibility?
Imagine, you are exploring an eCommerce website for the first time. There's no doubt that at first, you might experience a bit of apprehension about making a purchase from a business you have not interacted with before. In such a situation, when you see a small, unobtrusive sales notification popup on the web page, you might feel more at ease knowing that other customers are also making a purchase. This phenomenon is also known as bukti sosial.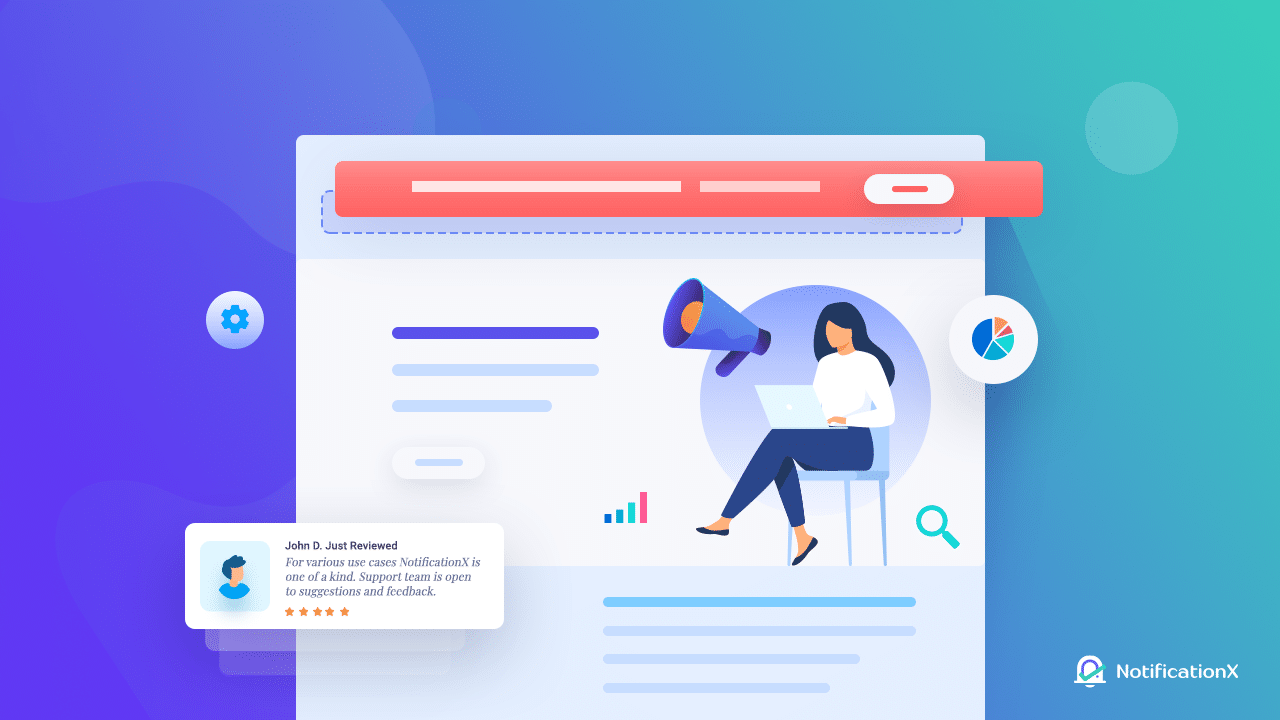 This same principle applies to renowned businesses as well. For instance, when you have a limited-time offer for a product, if you display a sales notification alert on your website, then other potential customers will make the purchase decision more quickly as they do not want to miss out on the offer. This is also known as FOMO, or fear of missing out. 
Businesses have been using social proof and FOMO marketing for years now with great success. This strategy is not a new one, but it is a strategy that has been proven to be effective.
If you are still not convinced, here are some of real-life examples of how sales notifications can help businesses. 
Top Examples Of How Sales Notifications Helps Businesses Boost Their Revenues
Regardless of what kind of business you are running, sales notifications can be the right trigger that you need to grow your revenues. But how do you create such social proof notification alerts?
There are tons of WordPress sales notifications plugins available that will help you to get the job done, and one such popular sales notification plugin is PemberitahuanX. NotificationX can create attractive, minimally designed sales notification alerts like the one shown below.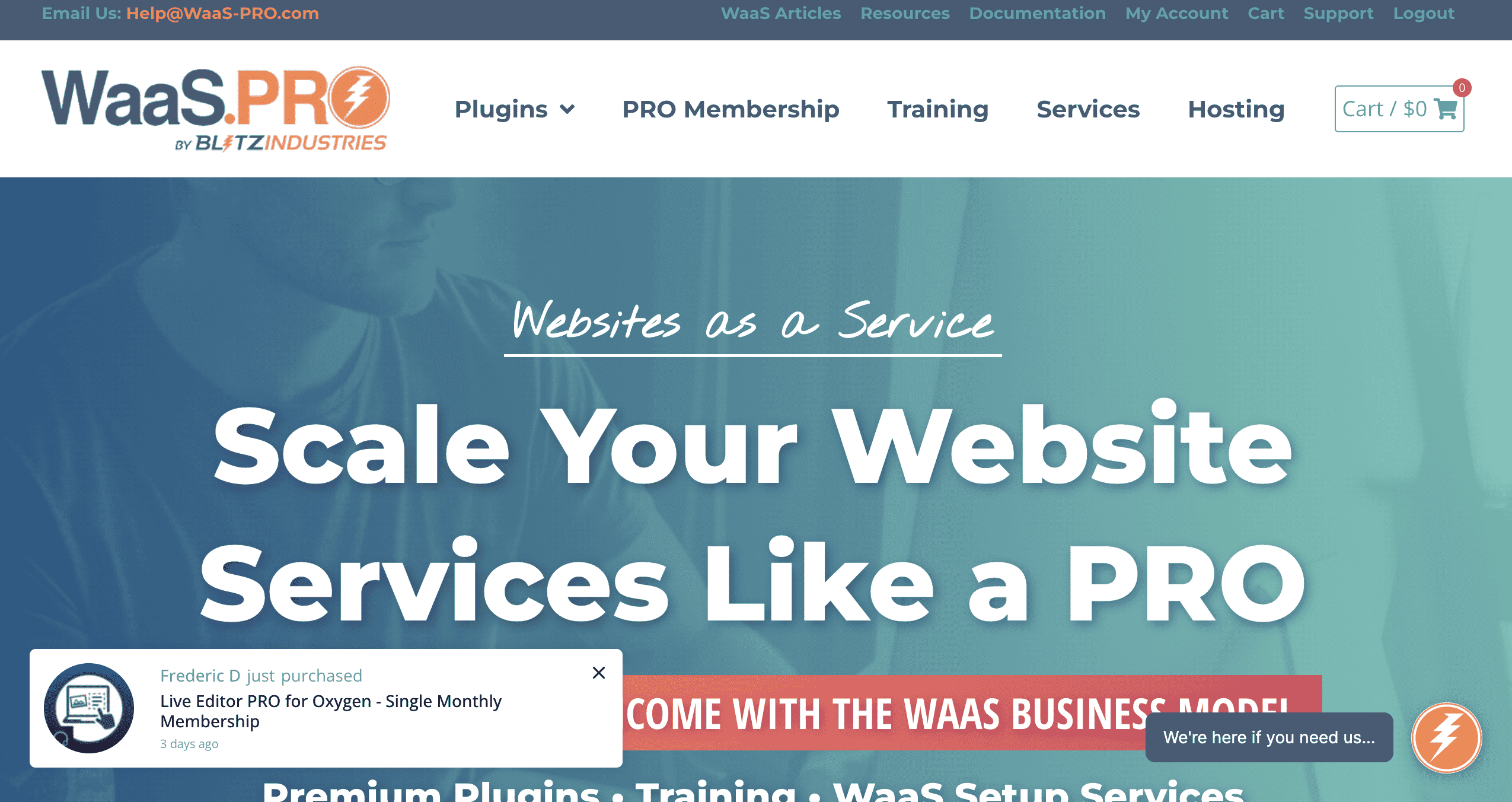 Here, you can see that WaaSPRO leveraging the power of social proof and FOMO marketing with the help of a sales notification alert. As you can see from this example, they have clearly displayed which customer has purchased a specific product and when. 
Dengan PemberitahuanX, you can easily create WordPress sales notifications alerts like these to gain credibility. By displaying a sales notification alert that clearly shows that real customers are also making purchases from your business, you can gain the trust of your site visitors and help them make the purchase decision more quickly.
Another great example of how sales notifications can help businesses is shown below. Ampfluence is a social media marketing agency that helps businesses and individuals grow their followers and engagement on platforms like Twitter and Instagram.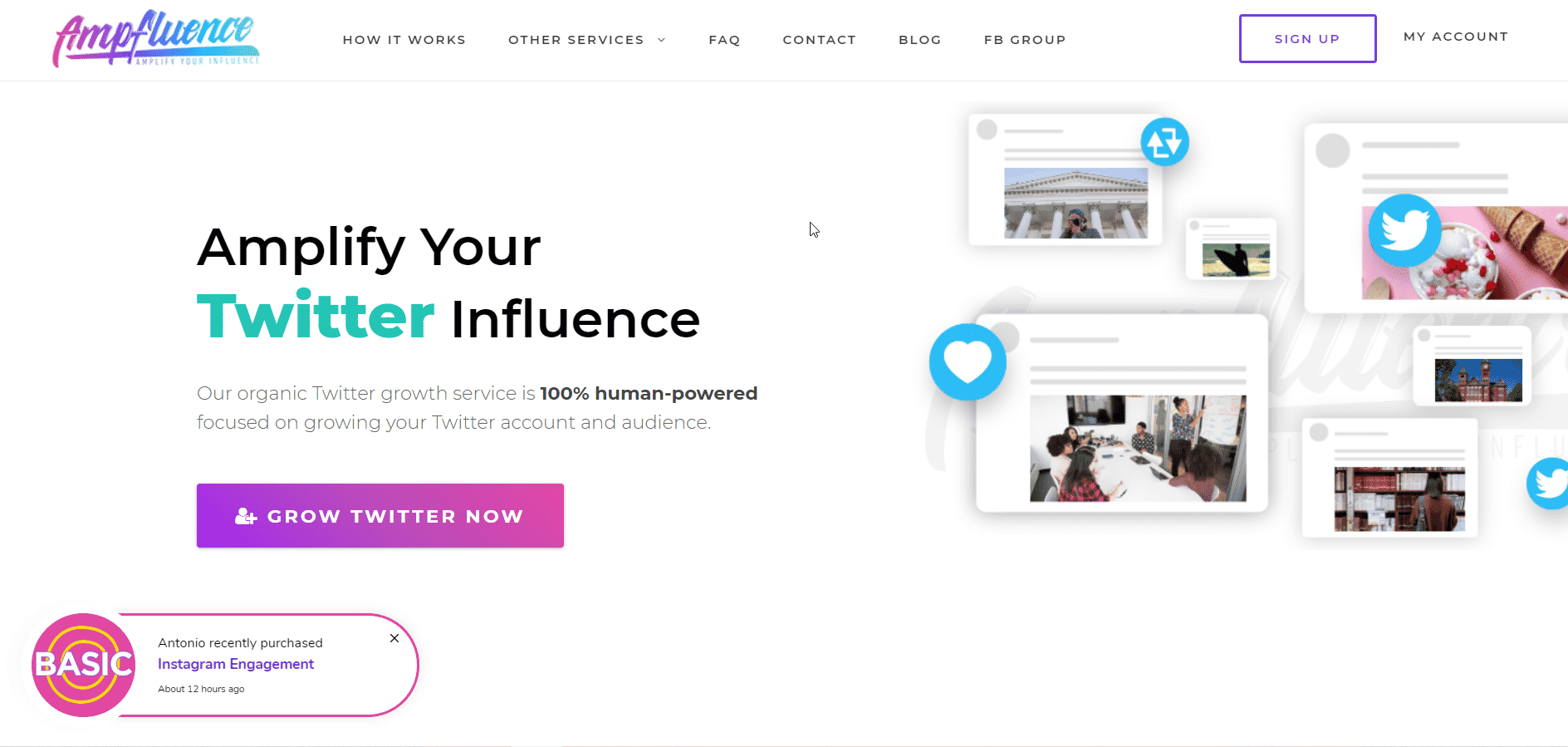 Although this is a service based business, social proof and FOMO marketing can still help them gain the credibility of potential clients. So, even if your business is service based like Ampfluence, you can still benefit from using sales notification alerts on your website to boost revenues.
Best WordPress Sales Notification Plugins To Grow Conversions
When it comes to creating WordPress sales notification alerts, there are tons of advanced plugins you can choose from. You can check out our handpicked list of the best WordPress sales notification plugins here to learn which one would be best for your business. 
If you are looking for a powerful WordPress sales notification plugin that can seamlessly integrate with multiple eCommerce platforms like WooCommerce, Freemius, Unduhan Digital Mudah and more, then look no further than PemberitahuanX.
Trusted by lebih dari 30.000 bisnis from all over the world, PemberitahuanX lets you create stunning sales notification alerts and display them anywhere on your website.
Moreover, you can customize these sales notification alerts however you want with ready templates, and manage multiple sales notification alerts effortlessly using a centralized global queue management system. 
That's not all. With PemberitahuanX, you can create attractive social proof notification alerts for customer reviews, email subscriptions, and even create WordPress notification bars with dynamic, evergreen countdown timers.  
Want to find out more about PemberitahuanX? Check out this detailed guide on how NotificationX can help boost your sales. 
Tutorial: How To Easily Create Sales Notification Alerts In WordPress With NotificationX?
If you are ready to reap the benefits of adding sales notification alerts on your WordPress website, then let's dive into the tutorial. In only a matter of minutes, you can gain credibility by creating attractive, live sales notifications alerts with the help of NotificationX.
Langkah 1: Instal Dan Aktifkan NotificationX Di Situs Web Anda
The first thing you need to do is instal dan aktifkan NotificationX on your WordPress website. Head over to your WordPress dashboard and add the plugin to get started effortlessly.
To help you out, NotificationX comes with a Pembangun Cepat that walks you through all the basic steps of creating your live sales notification alerts, or any kind of alert you like. You can check out the detailed instructions in this documentation to learn how to use the Quick Builder with NotificationX. Or, you can follow the steps given below as well.
Step 2: Create Your Live Sales Notification Alert
To create your live sales notification alert on WordPress, you need to head over to your dashboard and navigate to NotificationX → Tambah Baru seperti yang ditunjukkan di bawah ini. 
Step 3: Choose The Source For Your Sales Notification
You will be redirected to a new page where you can choose the source for your WordPress sales notification alert. With NotificationX, you can create live sales notification alerts for WooCommerce, Freemius, Envato, and more.
For this tutorial, we are going to create a WooCommerce sales notification alert. So, we will be choosing WooCommerce as our 'Source'. 
Step 4: Design & Customize Your Sales Popup Alert
Now that you have created your WooCommerce live sales notification alert, it is time to customize it. From the 'Design' tab, you can customize the appearance of your sales popup alert however you want. 
For example, from the 'Tema' section, you can choose the layout of your WooCommerce live sales notification alert. You can also customize the 'Image Shape' and 'Typography'.
Moreover, you can also choose how to display the content in your WooCommerce sales notification. Learn more about configuring and customizing sales notification in WordPress from our detailed documentation here.  
Step 5: Publish Your Live Sales Notification Alert
Once you are done with the four steps outlined above, you are ready to publish your live sales notification alert! Don't forget, you can also configure advanced settings such as global queue management and random order control to manage multiple live sales notification alerts at the same time. 
Take a look at the sales notification alert we have created for this tutorial!
Bonus: Important Sales Growth Metrics & KPIs You Should Track
Although it's clear that sales notifications can help businesses grow their revenues effortlessly, you also have to take the necessary steps to monitor and measure business growth from time to time. Check out our comprehensive guide on the most important sales growth metrics and KPIs you should measure.