Displaying Google Reviews is one of the most effective ways to engage customers and with NotificationX, you can stunningly show Google Review Popups on WordPress websites. Customers' reviews of your company speak louder than your own advertising efforts, and Google Reviews send a more powerful message to your potential customers. Today, this blog will give you a quick guide on how to show Google Review popups with PemberitahuanX.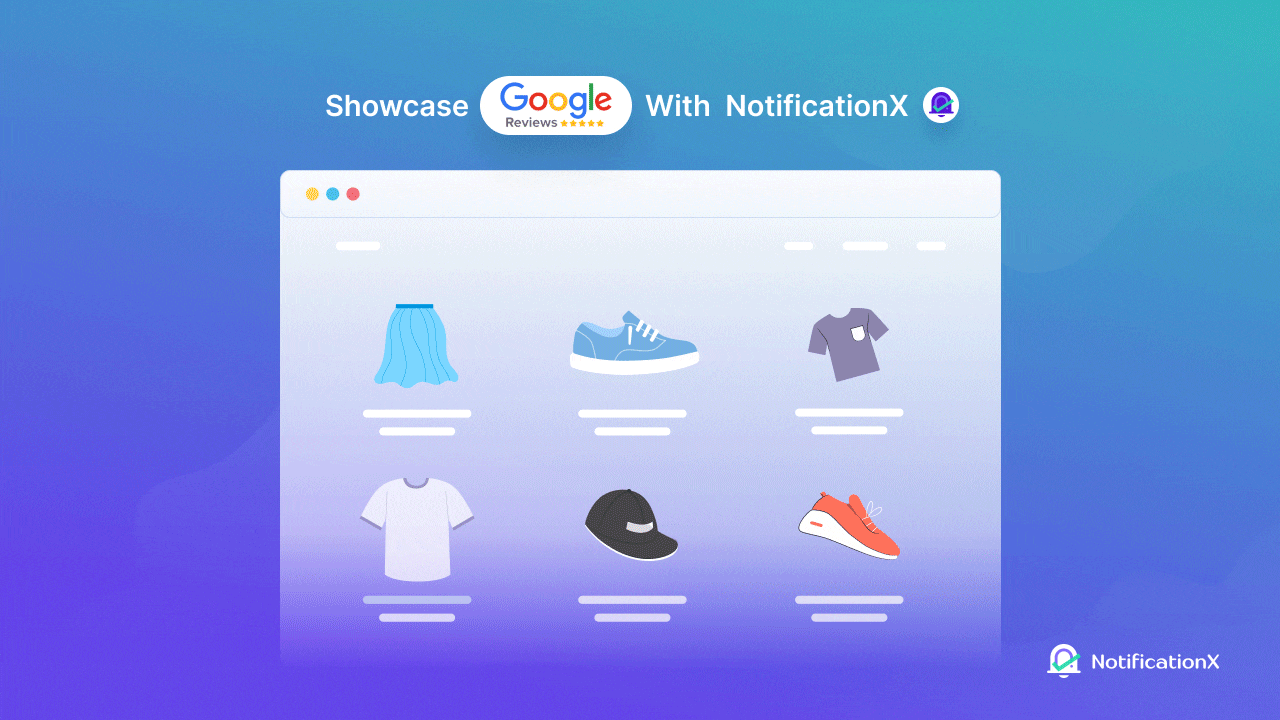 Google Review Popups With NotificationX: Why Should You Use It?
The authenticity and credibility of your business, company, or website are demonstrated by customer reviews. You can benefit more from Google Reviews if you want to increase the credibility of your business. What others say about you serves as powerful social proof for your business that motivates them to buy from you.  Similarly, customer reviews on Google stand as strong social proof for your business.
PemberitahuanX allows you to design review popups beautifully. For showing reviews, there are 6 powerful integrations and Google Reviews is one of them. To keep visitors interested, you can design eye-catching Google Review popups for your WordPress website. With NotificationX, you can easily show Google Reviews with stunning popups that increase your online authority through social proof.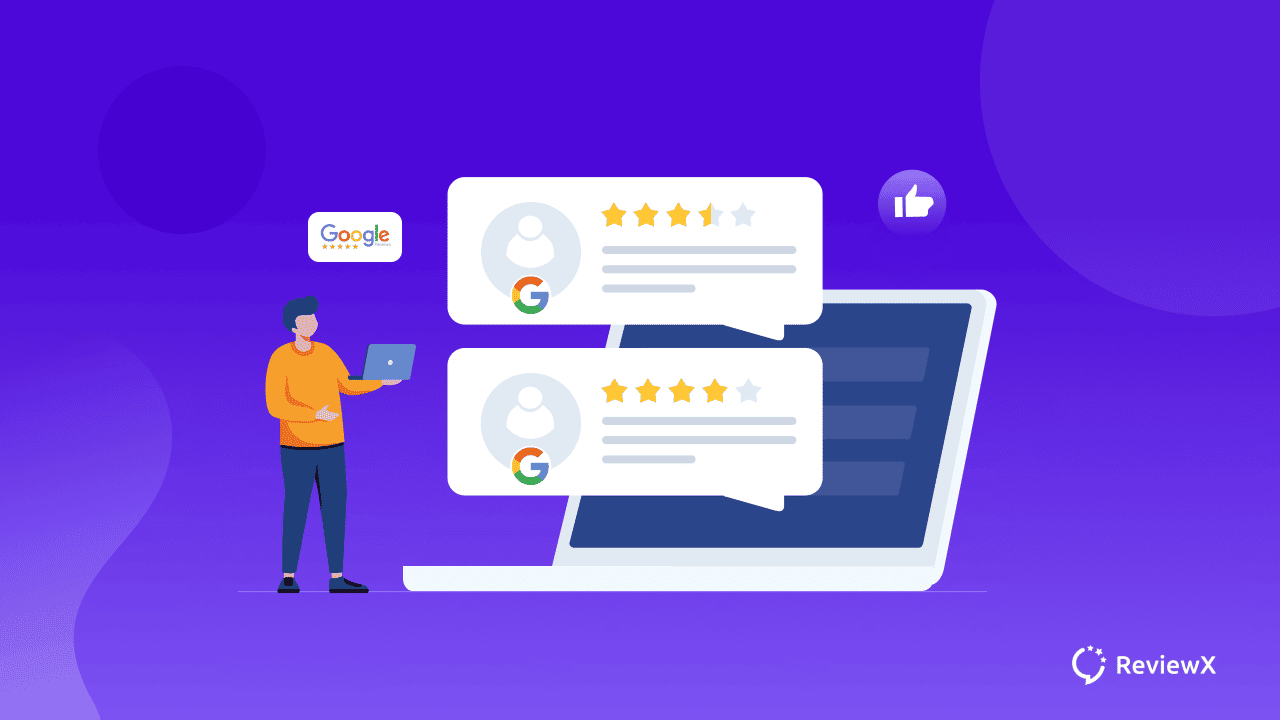 The nature of business in the modern world is constantly changing. Do you recall the first time you browsed an online store or business website with the intention of buying something? To find out more about the products or services offered by the business, you might have looked for reviews from previous or existing customers. You perhaps didn't decide to buy the product until you had read good customer feedback. Google Reviews serve as a motivating factor for the audience to trust your business and make a purchase from you. Visitors to your website search for information that confirms your authority as a merchant.
So, if you want to show Google Reviews on websites with an eye-catchy popup notification, you can use NotificationX because there are multiple options to customize the design and content of the review. You can tweak the design and content of the notification alert the way it matches your website. 

Displaying Google reviews on websites is considered essential to boost your business growth.  Google reviews with genuine customer reviews, evaluations, or feedback are among the best strategies to draw the visitor's attention. Your potential consumers are positively influenced when they find positive Google reviews whether you run a personal website or an e-commerce one. It can benefit your business in a variety of ways, from enhancing local SEO to uplifting your brand reputation.
Positive Google Reviews on websites are an effective technique to grow the interest of your visitors and customers for your company. Showcasing Google Reviews beautifully can affect both your ranking and reputation in terms of your ability to draw in new customers. Therefore, if you display Google Reviews stunningly with genuine consumer feedback, it will boost visitors' trust and compel them to either read what you have to say or make a purchase. Google reviews thus play a vital role in increasing sales.
So if you want to boost user engagement of your company and achieve your business goals, it's time to think about Google Reviews and showcasing them in a unique way. Thinking about how you can display Google Reviews on WordPress websites attractively? With PemberitahuanX – one of the best WordPress marketing plugins to display beautiful review popups on your website. 
There are plenty of advanced customization options in NotificationX for making the Google Review popups interactive and engaging. You can also add display images for the notification popups making the review popups more credible. In addition to that, the integration process is super easy. Considering all the advanced features and functionalities, NotificationX stands as the best tool to display Google Review popups beautifully. Want to learn how? Dive deeper into the blog!
How To Show Google Review Popup With NotificationX Easily? 
To display Google Review Alert on any WordPress website easily with NotificationX, go through the following steps. Before you start, make sure you have the API key collected from Google Console.
Step 1: Configure Settings From The Dashboard
Google Review popup is a PRO feature of NotificationX. So, do not forget to install & activate the NotificationX Pro plugin on your WordPress website. Once you are done installing and activating it, you are all set to proceed to the next step to add the Google Review alerts easily. Now, from the 'Settings' tab, enable 'Google Reviews'.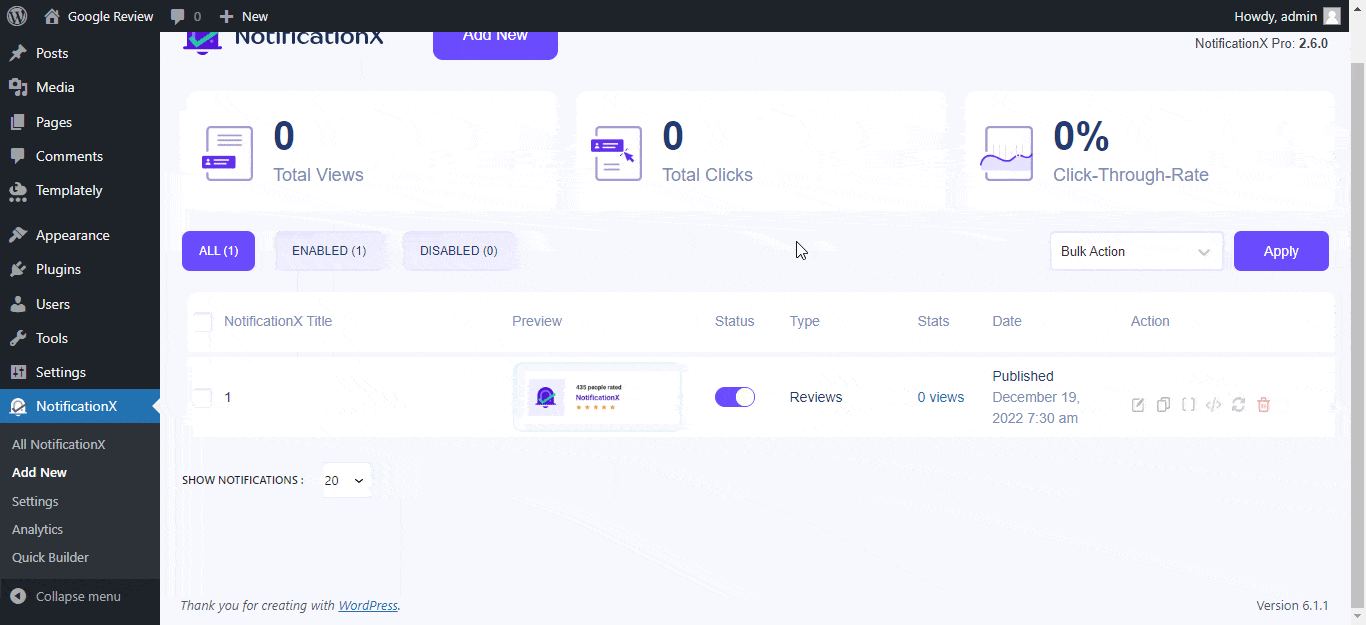 Step 2: Validate The Google Review API Key
Next, you need to validate the API Key that you retrieved from the console. Go to the 'API Integration' page, paste your key and click validate. 
Step 3: Add Google Review Alerts With NotificationX 
The next step is to add the Google review notification alert from the dashboard. Navigate to Notifications→Add New, from there click on 'Ulasan' and choose 'Google Reviews' as the source.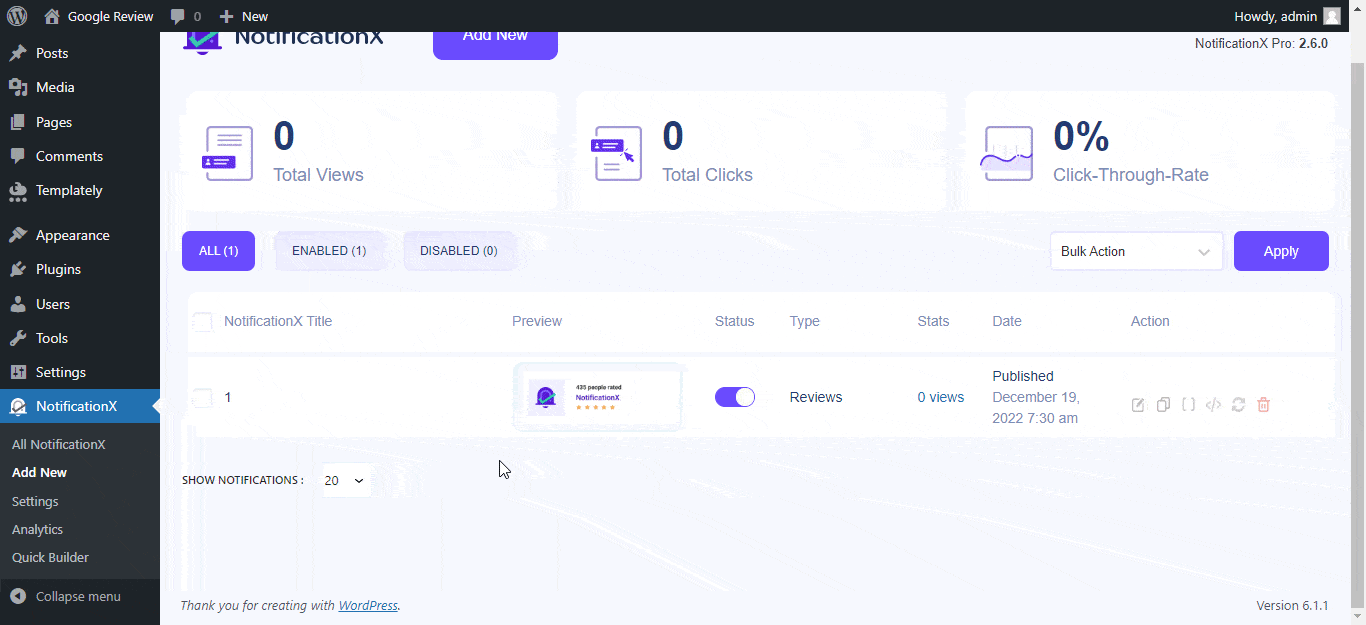 Step 4: Choose Google Review Theme
You pick any notification theme you want from the 'Desain' tab. On enabling the 'Desain Lanjutan' option, you can customize the form 'Warna latar belakang', dan 'Warna teks' with many 'Berbatasan' customization options. You can change the Typography and customize the image position as needed.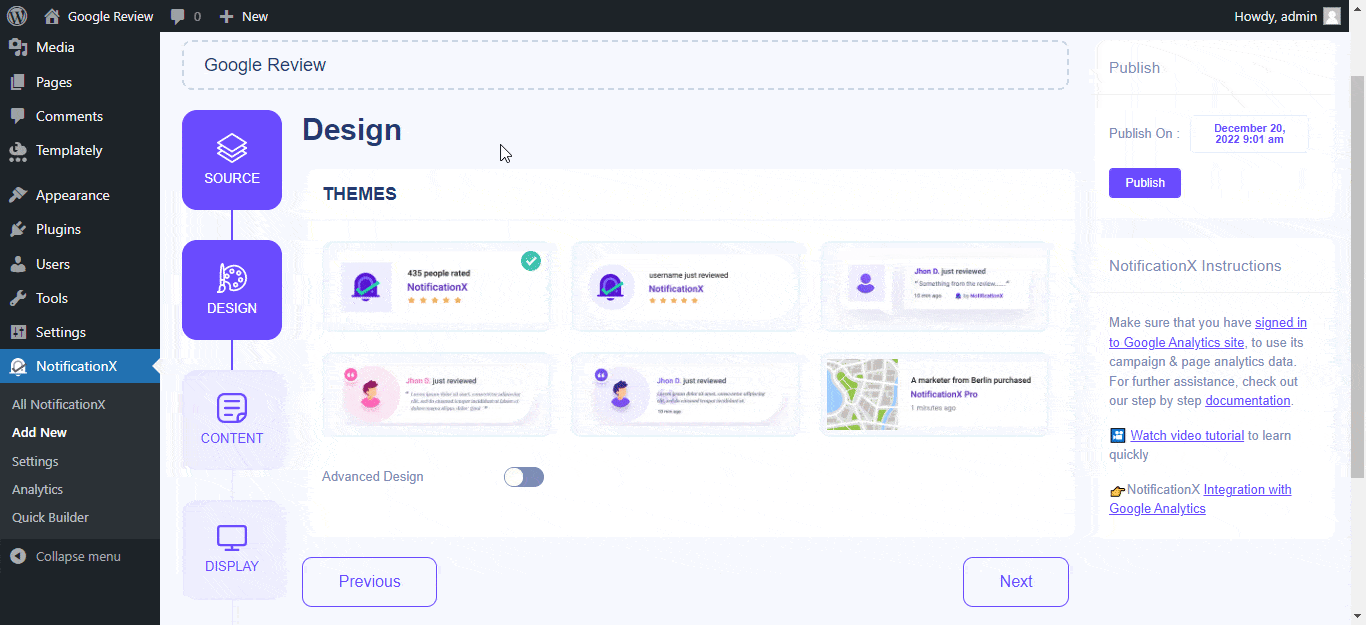 Step 5: Set The Google Review Content
Dari 'Kandungan' tab, change the review content and you will have many advanced options to customize your review. You can select your Review and customize the Notification Template from there. Set your preferred location in the Place Name field, and Google will locate the region for you. Your reviews can be simply sorted by "Most Relevant" or "Newest" reviews. Enable the 'Template Lanjutan' option if you want to manually add attributes to your review.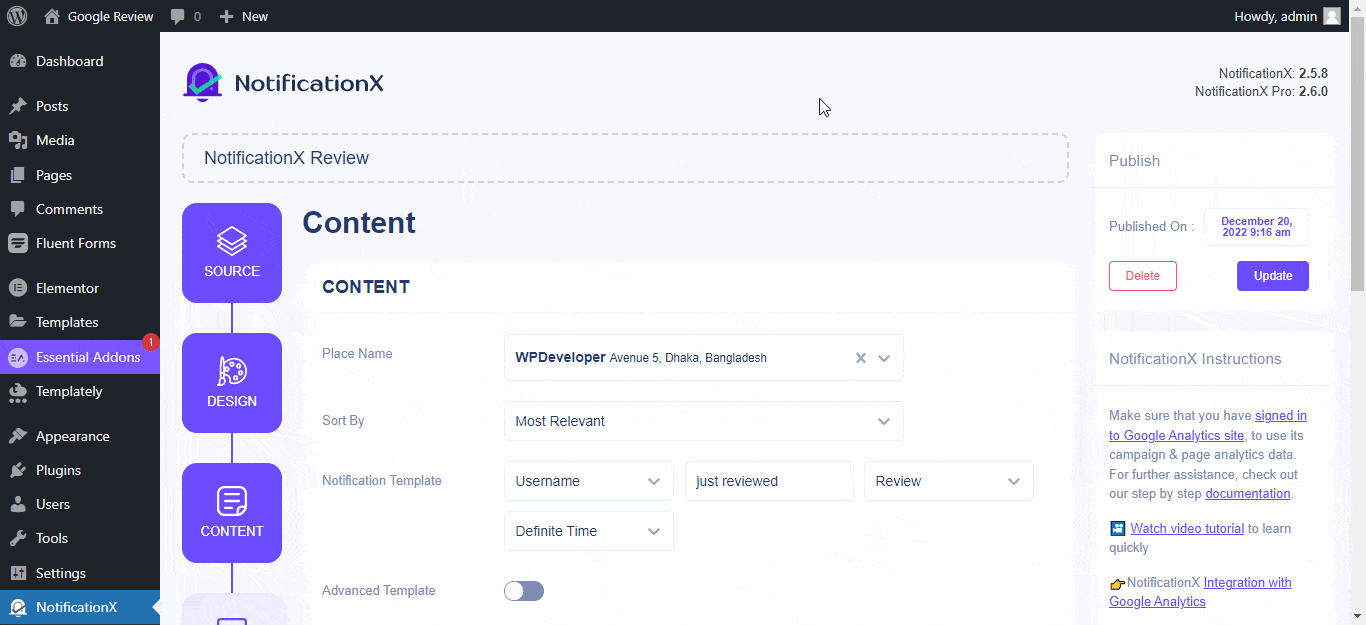 Step 6: Customize The Google Review Display
You have the option to upload any image or show the default images under the "Display" tab. You can set the visibility of the notification as well.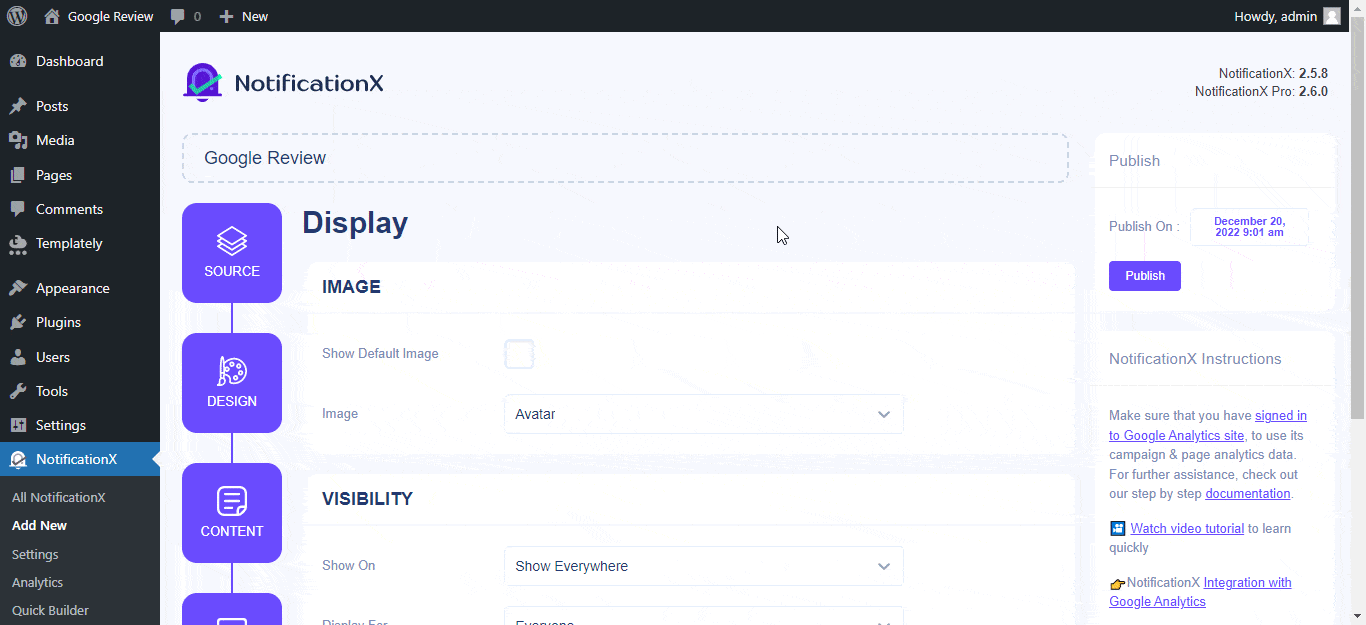 Step 7: Configure The Google Review Settings
You can customize your Google Review 'Penampilan', 'Manajemen Antrian', 'Waktu', 'Sound Settings', etc with ease in the 'Sesuaikan' tab.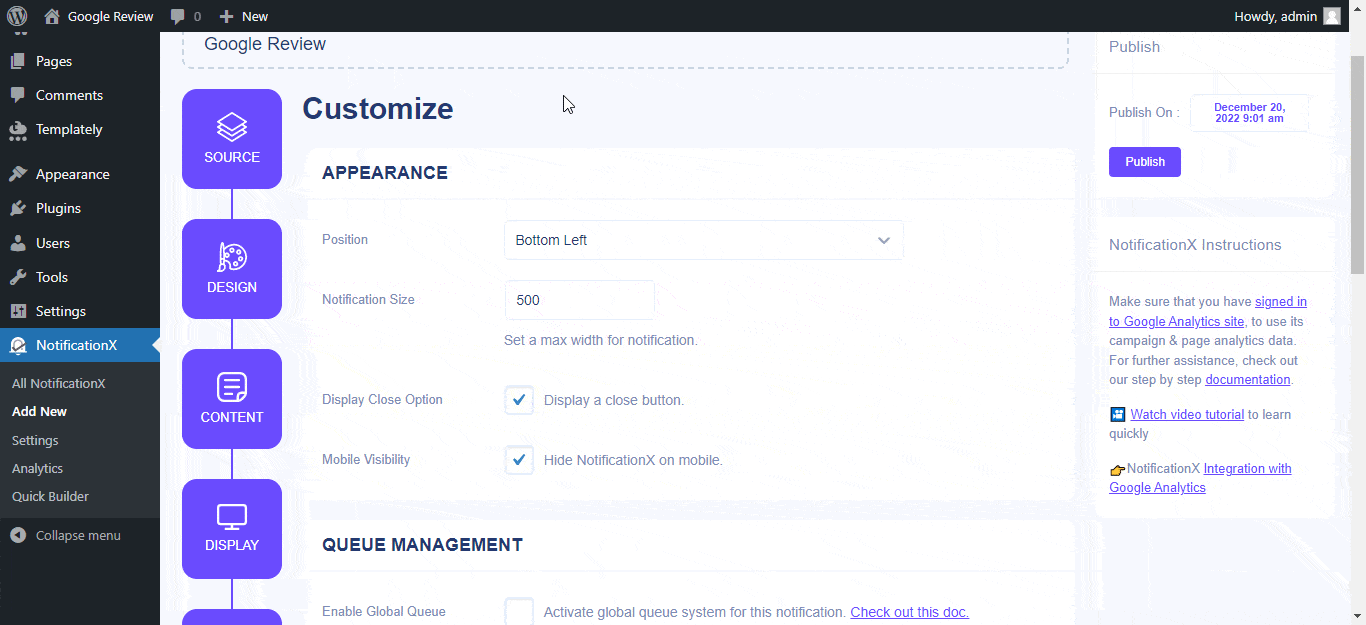 By following the easy steps mentioned above, you can effortlessly showcase single, or multiple, Google Review alerts using NotificationX. Here's how this is going to appear on your website,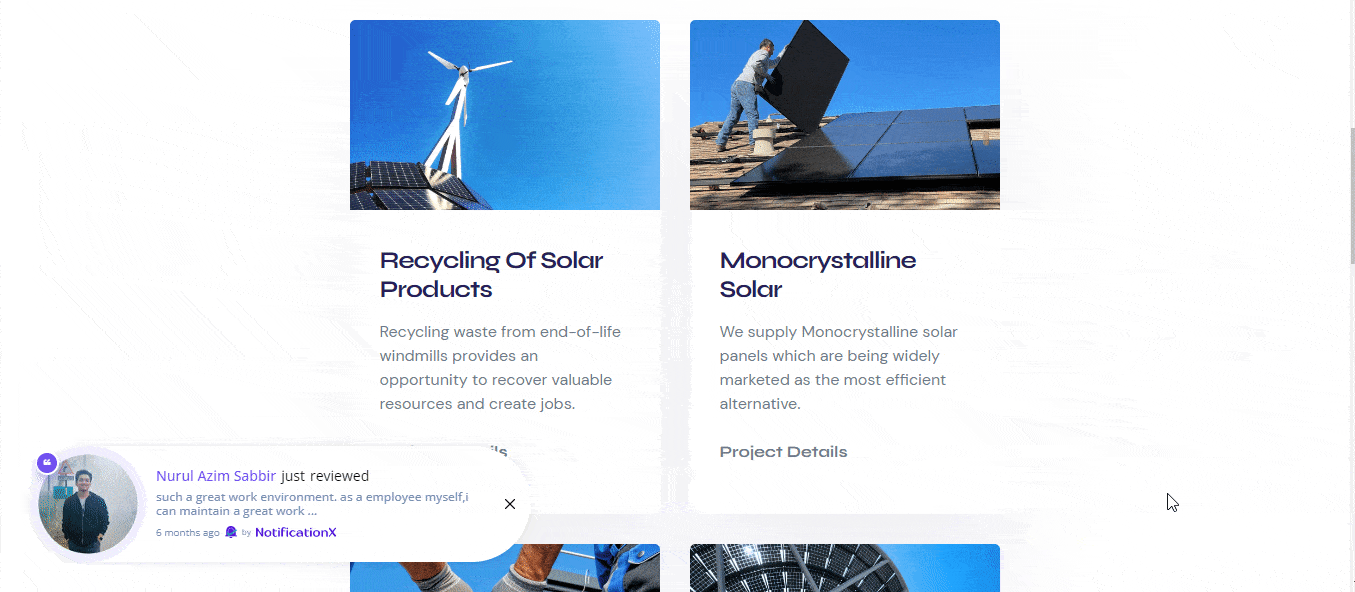 Show Google Review Popups On WordPress Websites Stunningly & Boost Credibility
People give value to what other customers say about your business and Google Reviews not only helps in boosting sales but also helps to place your business website higher. So, if you want a WordPress Google reviews plugin you can use PemberitahuanX to show reviews even more stunningly. So why not incorporate Google Reviews into your business strategy in a more fascinating way? 
Enjoyed reading the blog? Join our Komunitas Facebook and share your thoughts and for more information, berlangganan blog kami.