Popup notifications can assist companies in exponentially increasing their sales with minimal effort when it comes to encouraging customers to make a purchase. These popups inform potential clients about important messages that help build credibility and boost growth. This blog is to let you know about the 5 best WordPress popup plugins that boost customer engagement and business revenue.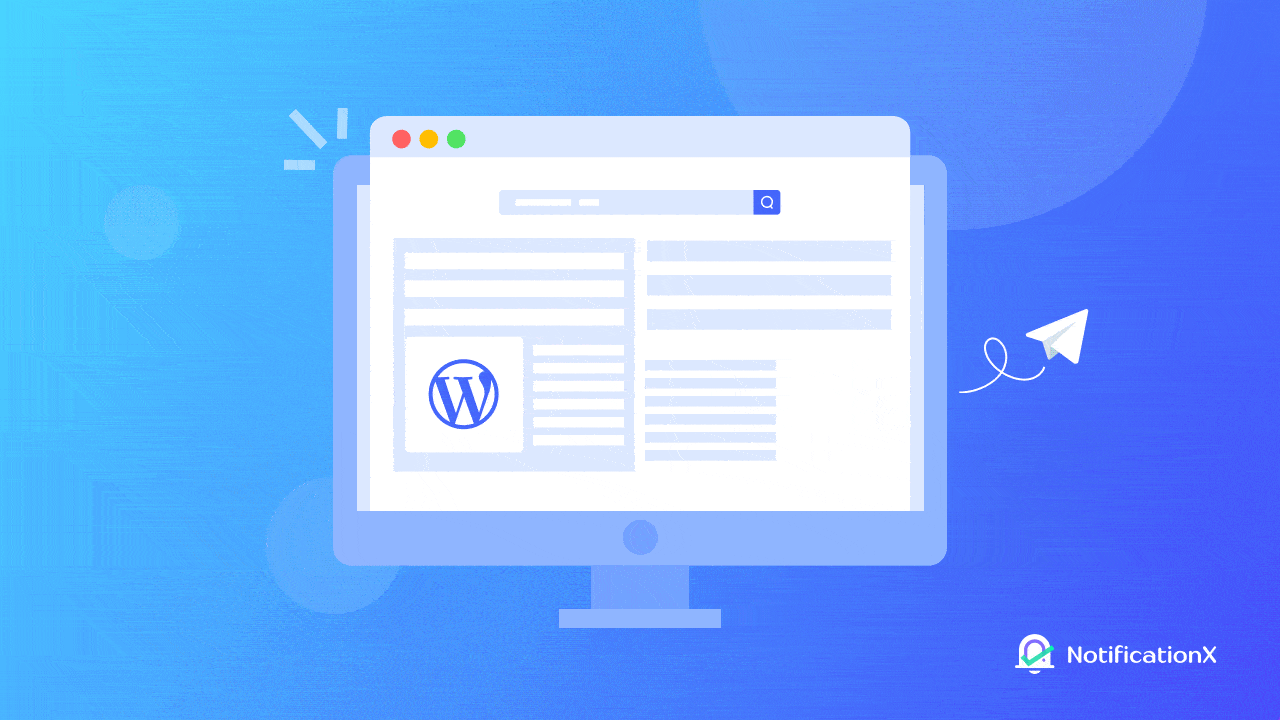 Reasons To Use The WordPress Popup Plugin & What To Look For
Why should you use WordPress popup plugins? Does this question hit your mind? There are many advantages of using popup plugins for WordPress websites. So, let's know the benefits of WordPress popup plugins first.
🎯 Enhance Social Proof Of Your Business
Consider that you are exploring a WordPress WooCommerce store and intend to purchase for the first time. There's no denying that at first, you might feel a little doubtful or confused about buying something from a company you haven't dealt with before. In this case, you might feel more convinced when you see a small, attractive sales notice popup on the website knowing that other consumers are also purchasing. So, if you display stunning popup notifications or sales alerts, your customers will rely on your business and will feel safe to purchase from you.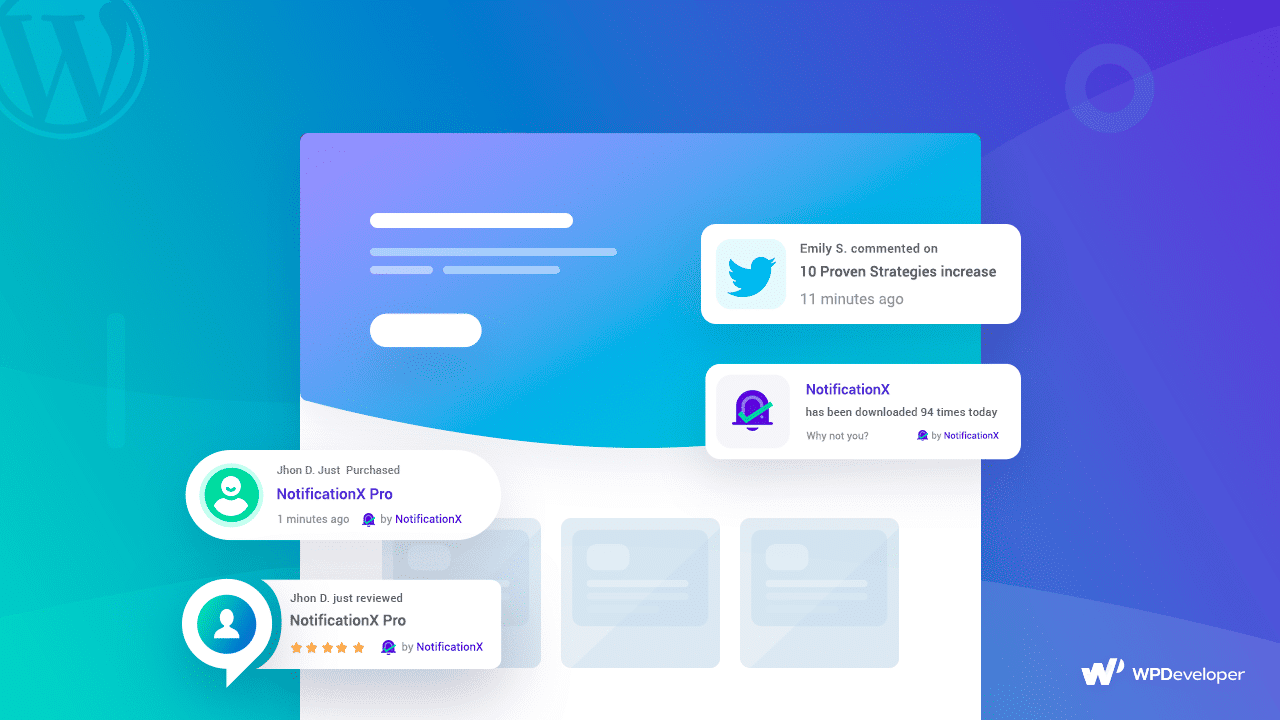 🎯 Increase Customer Engagement
You need to engage as many customers as possible to expand your business. The more people rely on your business, the more purchases your customers will make. So, to engage the visitors and grab their attention, you can show popups with important information, notices, or notifications on your WordPress website which is more engaging than lengthy texts.
🎯 Help Display Important Messages
Pop-ups help in converting new visitors into regular clients. Running pop-up campaigns can increase the number of people who subscribe to your newsletter via email opt-ins, lower the website's cart abandonment rate, and promote ongoing events.
For instance, if you post a quick notification alert on your website when you have a limited-time offer for a product, other potential customers would be eager to purchase because they do not want to lose out on the deal. This is called FOMO or fear of missing out, which is an effective marketing tactic.
5 Best WordPress Popup Plugins To Boost Engagement & Revenue
The importance of popup plugins for WordPress is evident from the discussions above. Now it's time to dive deeper to know about the 5 best WordPress popup plugins to boost engagement and business revenue.
Popup Builder

In this list of the best WordPress popup plugins, we are going to mention the Popup Builder WordPress plugin that lets you add any kind of content to your popups. You can create customized animation effects using this popular popup plugin for WordPress. It has integration with popular email service providers like MailChimp et AWeber. 
Automated closing, user retargeting, and time delay triggers are some of the powerful features that make this plugin worth giving a try. This plugin offers different types of popups for various occasions. It provides both free (Image Popup, HTML Popup, Facebook Popup, Subscription Popup) and paid WordPress popups with premium features (Video Popup, Web Push Notification Popup, Exit Intent popup, Mailchimp popup, WooCommerce, Login Popup, and more).
Popup builder has a very user-friendly interface that is easy to use. The designs are easily customizable. So you can create and personalize the popups to increase brand awareness. This plugin has both free and paid versions with advanced features.
Elementor Popup

The popular page builder plugin Elementor has a popup builder feature that you can use to design stunning popups. Using the same Elementor widgets, and styling options, you can design the popup. These include buttons, countdown timers, email opt-in forms, and more. This plugin provides a selection of popup forms such as fly-ins and full-screen overlays, similar to many of the other plugins. 
This popup builder feature comes with Elementor PRO. It offers access to over 100+ popup templates and widgets along with entrance & exit animations that can easily grab visitors' attention and enhance engagement. However, this does not offer the A/B split testing feature which might be a limitation of this popup builder.
Popup Domination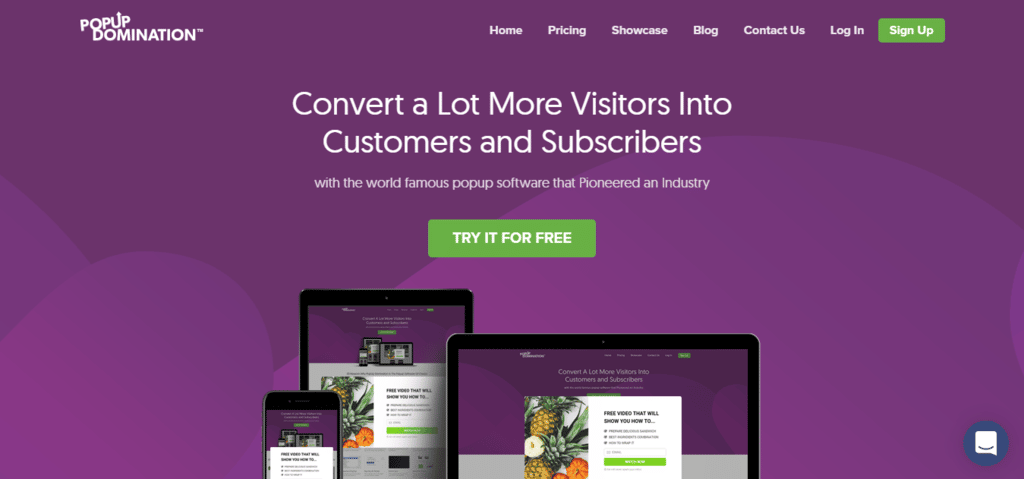 Next, we are going to mention another top-notch WordPress pop-up plugin, Popup Domination. This plugin offers a variety of templates, from email pop-ups to on-click pop-ups. Each template is responsive and GDPR-compliant. Integration with Google Analytics and a built-in analytics feature is there to help you make better business decisions. You can also split-test your pop-up campaigns using this plugin, as it features a powerful A/B split testing feature.
You can customize the popup designs easily and for advanced customization, the designs support custom HTML, CSS, and, JavaScript. Popup builder has compatibility with popular eCommerce platforms like Shopify, BigComemrce, and, Squarespace.
Thrive Leads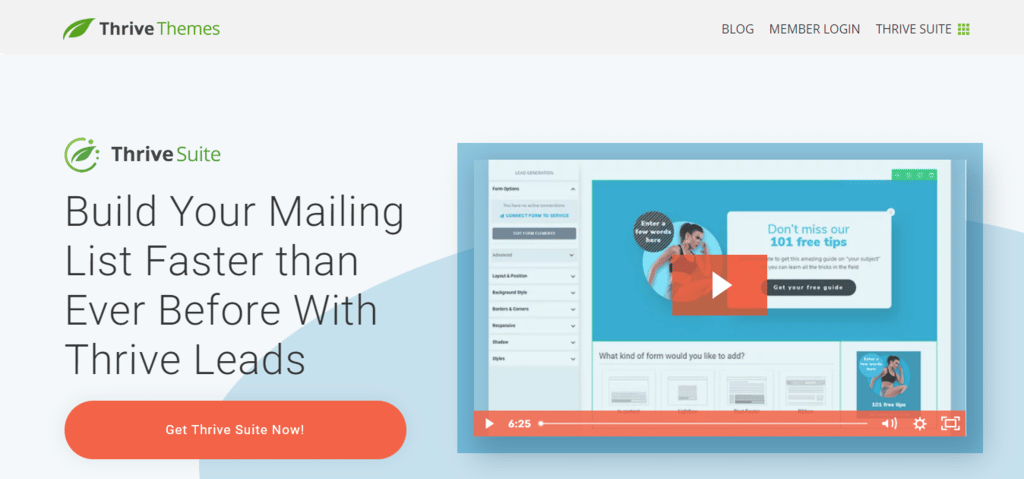 Another WordPress popup plugin on our list is Thrive Leads, a powerful plugin to add stunning popups to your WordPress site. It provides versatile opt-in forms, such as two-step opt-ins, screen filler overlays, and multiple-choice forms. For conversion optimization, it is among the best popup plugin for WordPress that we don't want to skip. 
This plugin also offers A/B split testing and reporting features to help you find the ideal opt-in form designs for your WordPress site. Thrive leads is an easy-to-use popup plugin for WordPress that comes with a simple drag & drop editor. You can display mobile-specific opt-in forms with this popup plugin for WordPress.
Bloom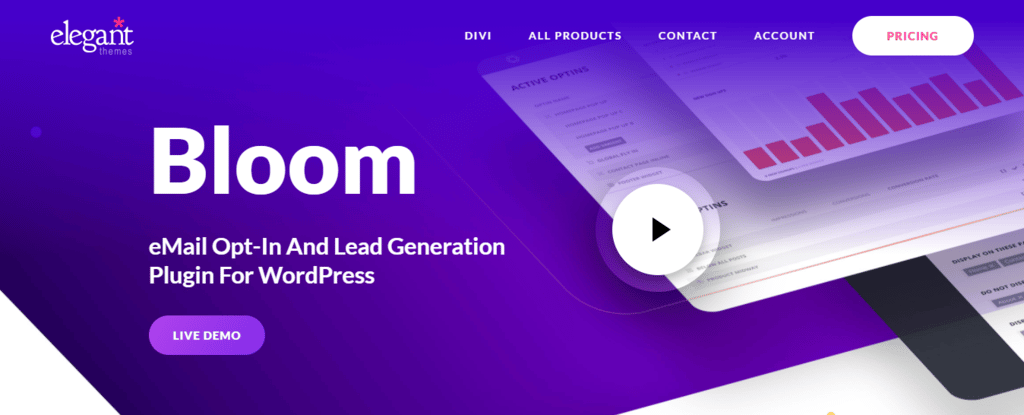 Elegant Themes, one of the first commercial WordPress theme stores, is the creator behind the popular popup plugin for WordPress called Bloom. Bloggers can create WordPress popups easily using this WordPress popup plugin. It comes with an automatic lightbox popup, and multiple opt-in types including sidebars, slide-in, and below post signup forms. 
This plugin provides unique trigger options along with basic post or page-level targeting. For instance, you can make a popup appear after a user comments on your page or after a user makes a purchase. Bloom is a standalone WordPress plugin that loads all the codes of your WordPress site that may sometimes affect your page-load time. However, you can not separately purchase this plugin. It comes as part of a bundle.
Add Social Proof Popup Alerts With The Best WordPress FOMO Marketing Plugin: NotificationX
Customers frequently find themselves curious about other people's purchases. Because of this, business owners employ the FOMO marketing strategy to increase sales. Using this strategy, you may increase website traffic and eventually turn those visitors into regular clients. To enhance the social proof of your WordPress site, engage customers with attractive popups, and boost sales, you can use NotificationX which allows you to create popup notifications that you can customize beautifully. 

With NotificationX, you can easily create WordPress sales notification alerts to gain credibility. This popup plugin for WordPress has 19+ intégrations puissantes like WooCommerce, MailChimp, Contact Form, Envato, Google Analytics, Tutor LMS, and more. To display sales notifications, email subscription alerts, and social proof popups to skyrocket conversions, you can use this plugin effortlessly. The faster user interface, WPML compatibility, and powerful analytics tool, all make this plugin unique and a must-try.
Gain Business Revenue & Credibility With Social Proof Notifications
To expand, maintain and boost the revenue of your company you need to embrace different marketing tactics and implement strategies accordingly. Social proof is a constant sales booster for every firm. To achieve desired results, you should not ignore the power of enhancing the social proof of your business. With NotificationX, you can stunningly display popup sales & growth notifications and be more credible. 
Don't forget to try out your preferred WordPress popup plugin and let us know how it works for you. To receive more of this kind of insights, news, and updates abonnez-vous à notre blog.