It will be pretty unbelievable if you claim not to have the urge to buy something merely because someone else has. Similarly, it is also common for customers to be intrigued by other people's purchases. That's why marketers from all over the world use FOMO marketing policy  to boost their sales. This tactic can help you to drive more traffic to your website and convert them to returning customers over time. So, let's dive in and see what FOMO marketing is all about.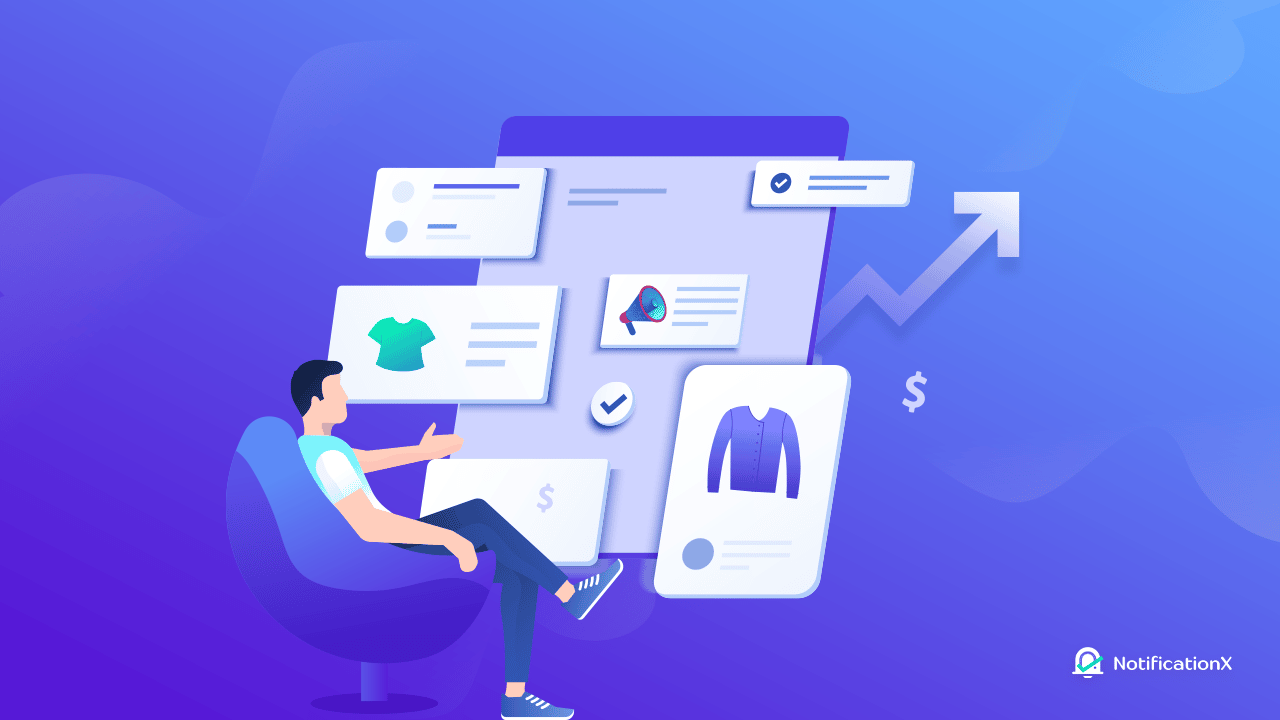 FOMO Marketing Policy: Get Your Concept Clear 
FOMO, which means 'Fear Of Missing Out', has become quite a popular marketing strategy in today's world. If you are a business owner and want to skyrocket your sales within a short time, this proven FOMO marketing policy can be your chance to boost sales over time. 
Dr. Dan Herman initially coined the term FOMO in 1996, and in 2000 he published the first academic study on the subject in The Journal of Brand Management. According to a psychological theory, people become anxious yet eager when they worry that they will miss out on an opportunity or experience. They will often try to reduce their anxiety by imitating the behavior of others in order to achieve their goals of others.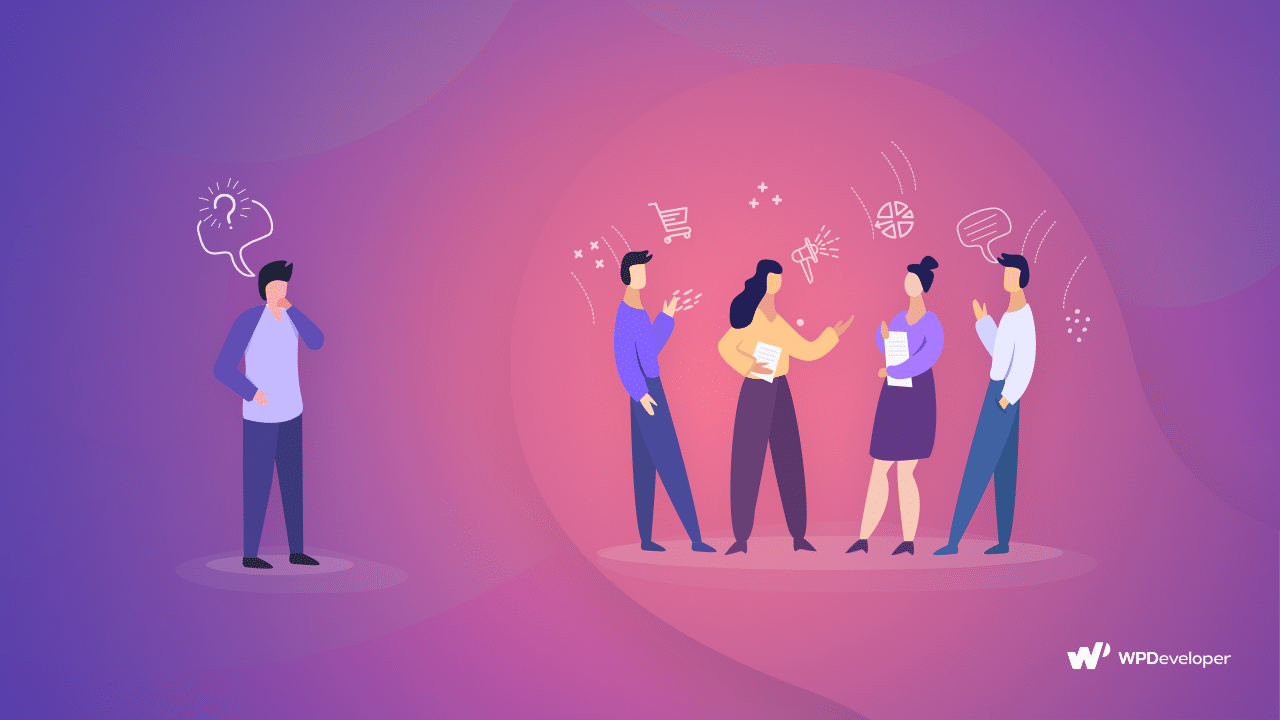 But how come this tactic helps you boost your sales anyways? Well, the solution is just in front of you. When you are able to trigger your potential customers by infusing a sense of urgency to buy your service or products, they will feel the FOMO and will be compelled to buy things from you. While you use this psychological tactic to entice more customers to your business, you will be able to implement FOMO marketing strategies in your business. 
FOMO Marketing Strategies To Grow Your Business 
Wussten Sie das 85% of people let other people's internet evaluations affect them directly? Customers are not always aware of their own needs before they actually see the service or products you are selling. It's the marketer's job to pitch the services or products that will make their life simpler. Therefore, when you apply the correct form of FOMO along with sufficient social proof and credibility, you will be able to effortlessly grow sales and business. Let's explore some of the top FOMO marketing strategies below: 
1. Drawing Attention to Your Limited Stock or Availability
A great way to catch the attention of your potential customers is by showing them the limited stock or availability of a certain product. This is the most common practice among all sorts of marketers while using the FOMO marketing strategy. People will know which products are being sold out in less time, which products are currently in demand, and how much time is left to purchase the popular product from you.
In this way, they will start calculating the stakes and might buy your product in no time. So showing limited stock or availability of a product for a certain time is a way to create FOMO among your potential customers. 
2. Special Promotion With A Time Limit
When you showcase special promotions with a time limit, it becomes evident that customers who see this offer will become compelled to react to the offer. No matter if you see this special promotion on the top bar or optin notification alert, it will do the work either way. You draw attention to exclusive, limited-time offerings in a captivating, attention-grabbing style to evoke a feeling of urgency using a countdown timer. Your potential customers may be more motivated to make a purchase by seeing these limited-time deals on every page of your website.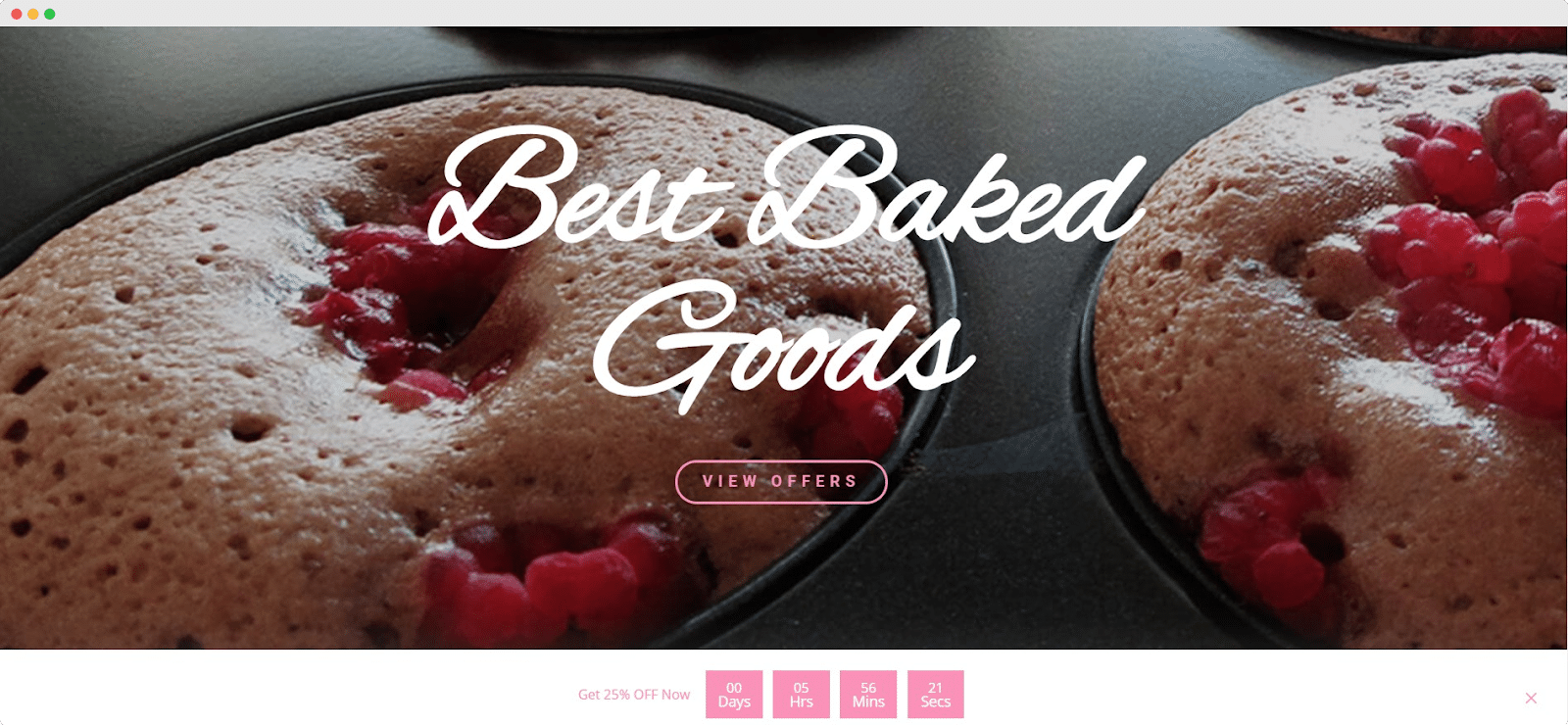 Convincing Email Subject Lines For More Open Rate 
When you are able to write email subject lines that can convince people to click on your email and read the content. In this case, you must write it in a way that people get interested in the content immediately. FOMO marketing strategies make you learn different ways to implement FOMO marketing policy and eventually increase your emails' open rate and click-through rate. 
Showcasing Social Proof Notifications To Visitors
Popup alert window on your website that can contain any form of Social Proof messages and serve in an automated way. For instance, you might post a sales notice alert on your website to let visitors know about the most recent purchases made by your loyal clients. You may choose the conversation time to see the interval between the start of the sales period and the point at which your product receives the most active consumers.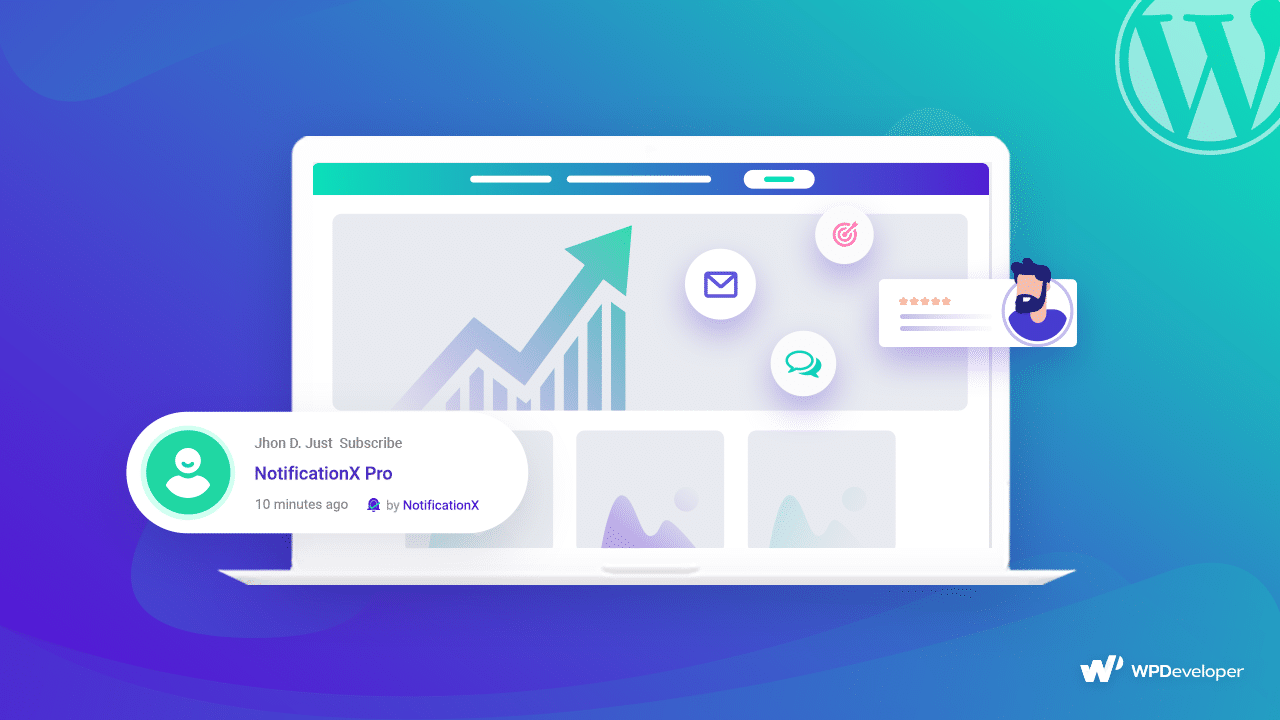 On the spot, it will undoubtedly increase your reputation and win the faith of forthcoming or potential buyers. The information will subsequently be updated with that of the new clients and displayed automatically on-site if you use real-time notification features.
Grabbing The Attention Through Social Media 
Social media exposure is a two-way communication method to collect client input, and it will serve as a convincing indicator of social presence in the meantime. With a solid online presence to increase your reputation and have an effect on the expansion of your brand, will undoubtedly strengthen your FOMO marketing strategy. You will draw in a larger audience who may be eager to join the social media discussion if you show who has participated in the discussion about the product already. 
Displaying Popular Products To Entice More People
Social proof will increase your sales, as you are already aware. On your website, you may display download statistics for your most well-liked products. They will perceive you as more trustworthy because so many people use your service and profit from it. This will offer customers confidence in your company and enhance the reputation of your brand.
Recommended FOMO Marketing Solution To Grow Your Business 
Now that you are aware of it, you can use FOMO to increase sales. But how can you begin utilizing this effective marketing policy? NotificationX is a simple fix for this. For WordPress websites, this is a powerful FOMO and social proof solution. You may create FOMO in your potential consumers with the aid of NotificationX by presenting eye-catching popups for sales, reviews, ratings, comments, email subscriptions, and much more.

Make Convincing Popup Notifications For Sales
You may post a stunning sales popup alert on your website whenever a consumer makes a purchase from your company so that new site visitors can see these sales notifications. This will make it clear to them that other people are interested in and buying from you. You may show sales alerts from several platforms, including WooCommerce, Freemius, Einfache digitale Downloads, and more, using NotificationX.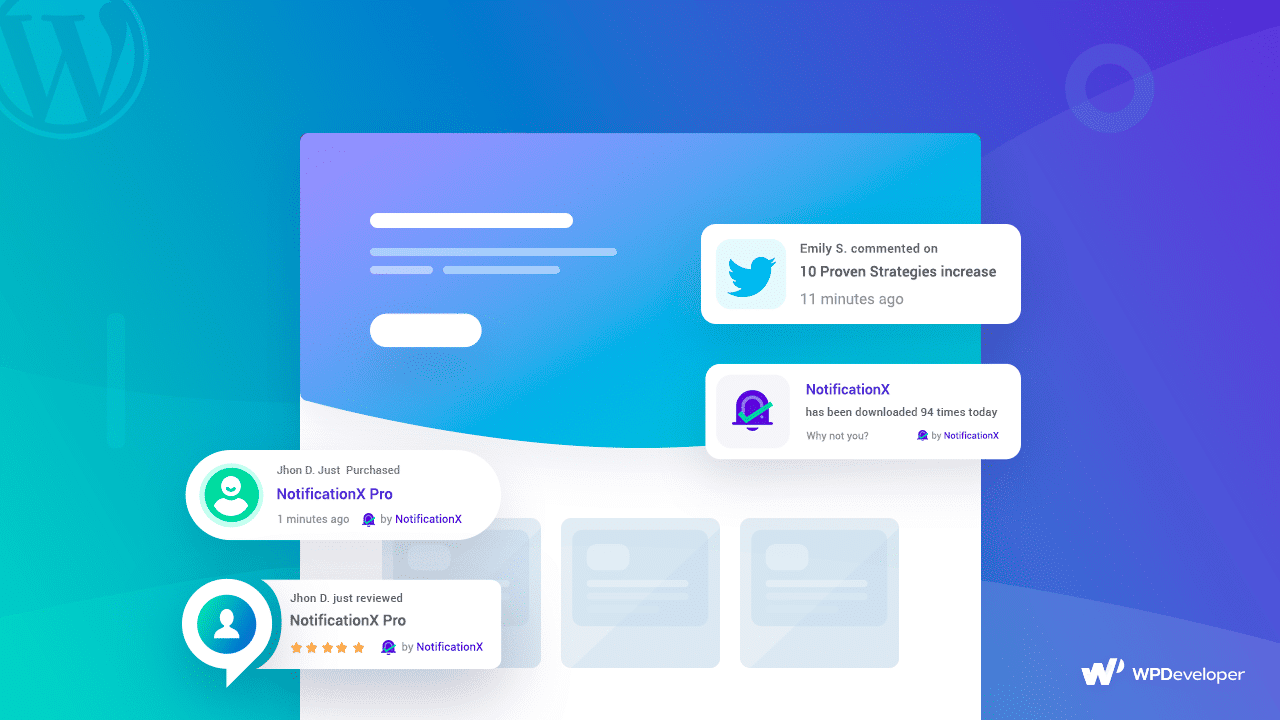 Showcase Teaser Excerpts From Customer Reviews
As was already established, using user-generated content, such as product evaluations, to your advantage might help you increase sales and spark FOMO. Using NotificationX, you can create review popups or teasers and show them on your website to promote reviews. These testimonials about your company can allow a new site visitor to perceive you as dependable and trustworthy. This may entice them to examine your offers and boost your revenue.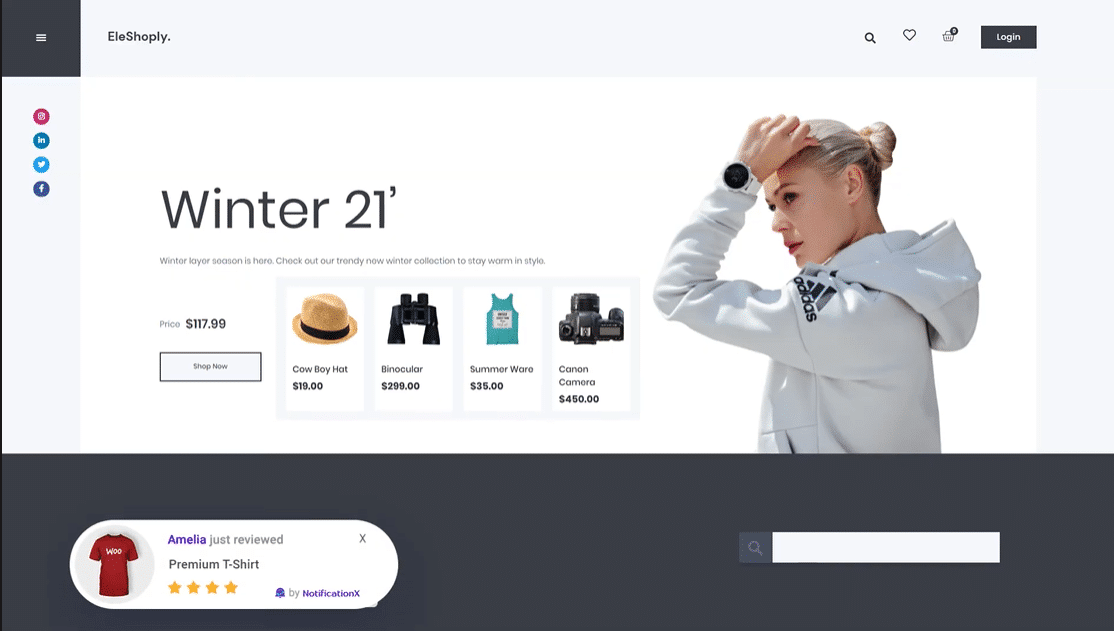 Utilize Optin Popups to Display Special Offers
WordPress notification bars or optin popups are excellent for showcasing limited-time deals, sales events, and discounts. These essentially function as banners that you can add at the top or bottom of your homepage to make a unique announcement. Create a Halloween-themed choice popup for your website, for instance, and use it to display the notification if you are conducting a special campaign for Halloween.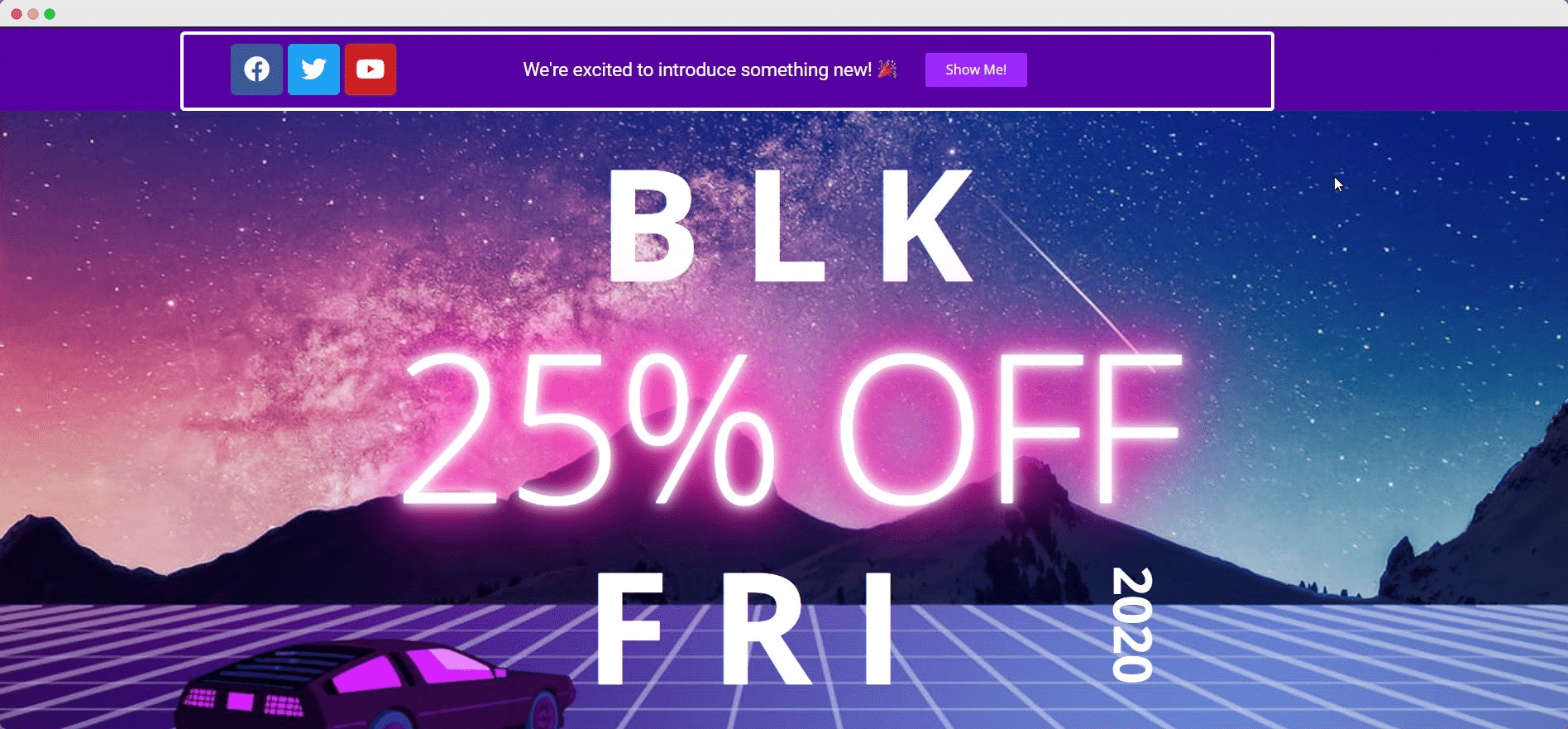 It takes less than five minutes to create your very own optin popup or notification bar with NotificationX. By including dynamic, evergreen countdown clocks and eye-catching Call To Action buttons in these notification bars, you can make your website visitors feel a sense of urgency.
Use Google Analytics To View Visitor Counts
You may utilize Google Analytics to display visitor numbers if you have NotificationX Pro. For instance, you may show that a single product page has been seen by a new site visitor. This will give your company a more genuine appearance while also encouraging your potential customers to buy now. You can show how many individuals visited your website during a specific period of time and even their geographical location.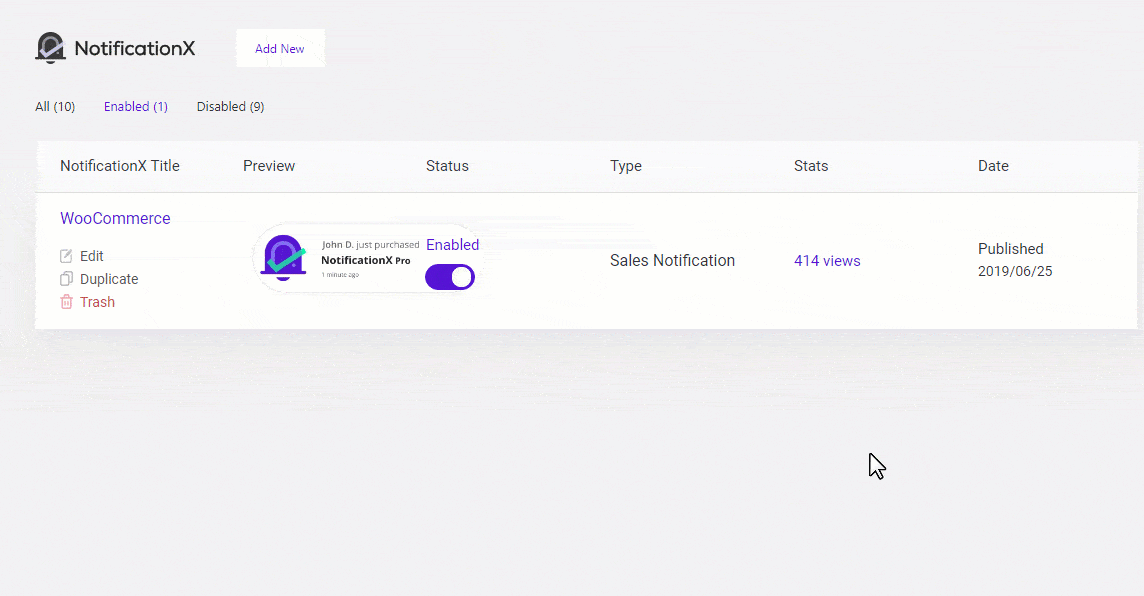 Implement FOMO Marketing Strategies Using NotificationX
As you can see, regardless of the type of business you are running, FOMO marketing may be a great and efficient strategy to increase your sales. All you need to do is understand how to utilize it effectively and what tools to employ. Give FOMO marketing a try by using NotificationX to test it out for yourself. We'd love to hear about your experience, so please feel free to share it with us in the comments.
Join our Facebook Community to interact with other WordPress communities oder abonniere unseren Blog for more entertaining tutorials, growth hacks, updates, and news.