Having a visually appealing and fully functional personal trainer website for your gym, studio, or training business can become your ultimate sales booster without any doubt. So if you are interested or planning to create your own personal trainer website with a free WordPress templates pack, then keep reading this blog. 
ক responsive, SEO-friendly, compelling website can help you find new trainees and promote your fitness products. It can also connect people with information on the training schedule and help them, book classes, online. 
Top 3 Reasons To Start Creating A Personal Trainer Website
When you are a full-time personal trainer, a personal trainer website can uplift your business in many ways. Let's discuss why you should create your own personal fitness trainer website.
⭐ If you create a personal trainer website, your services can easily be come on other health enthusiastics search results. From there they can land on your website to get services. This you can continuously get more potential customers. 
⭐ Potential customers can review all of your offered fitness services, compare the pricing, check out in which sectors you are experienced most, and choose the one pricing plan that will complement them. 
⭐ Moreover, you can manage and maintain all subscriptions of clients directly from your website. This will make your job easier if you can enroll your customers via online transactions.
Must-Have Elements To Get More Clients With A Personal Trainer Website
A personal trainer website can help you in managing your business, enrolling more clients, and most importantly create a virtual identity. If you are wondering what must-have elements of your website attract more clients, then this section is for you. Read till the end to find out about them.
Interactive Landing Page To Create The First Impression
For any website, you have to ensure a user-engaging landing page that can help you to influence your customers to scroll through the whole website. Without this, you can not make the first impression and impress them to get your service immediately. So you must have to design an interactive trainer website landing page. 
Preview All Ongoing Courses At Once To Influence Customers
Some people want to join a yoga course, jumba, and some bodybuilding courses or others. If you offer all these and more courses, you can represent these in an interactive section. It will help you to show all course details that can help your customer to find out their better services and get enrolled.
Display All Your Recent Activities & Services Attractively
When you are creating a personal trainer website, make sure you don't use generic images from free image sources. Instead, if you can fill your gallery with actual client images, before-after transitions, course videos, that will attract more consumers instantly. It will help you add credibility to your business.
Showcase Your Trainer Details & Make Your Service Credible
Naturally, before enrolling in any courses and especially if it's related to fitness, you have to display your teammates or trainers details beautifully on a separate team page to enlighten your customers. This will help your potential clients to get all information in one place and get a clear idea about your business. It will eventually convince them to be your regular customer. 
Keep Doors Open For Direct Communication & Get Engaged 
You can provide a direct communication way on your personal trainer website. It will help you to get connected with your page visitors. If you can satisfy them with your convenient answers, and eventually your client lists will grow higher.
How To Get Free WordPressTemplates For Personal Trainer Website
If you are not comfortable creating your online portfolio using coding, then WordPress templates are there for you. But if you want to make your website design journey smoother and more interactive, এলিমেন্টার page builder is the best solution to go for.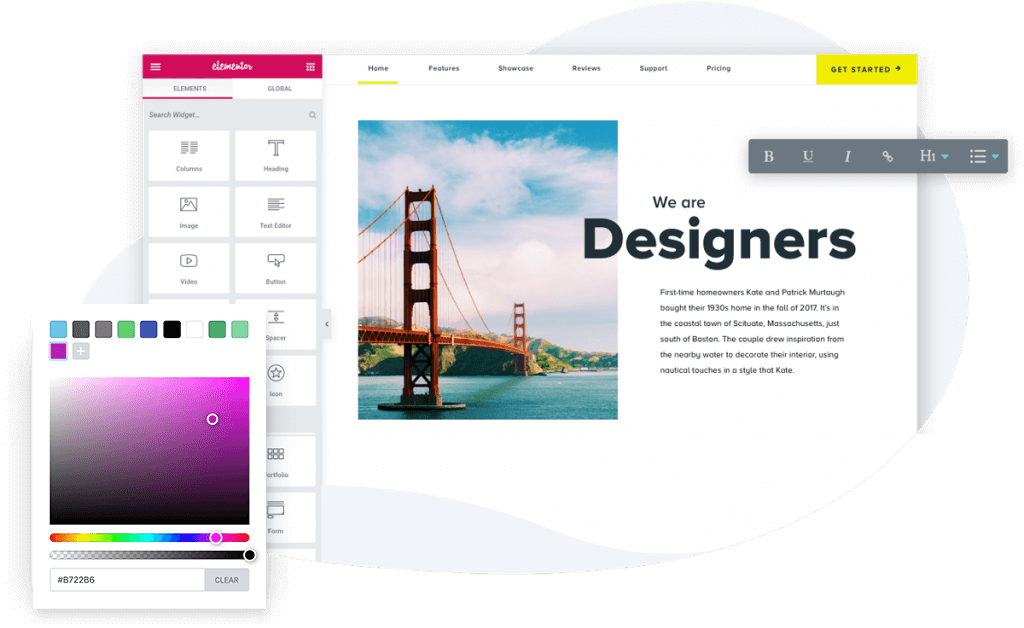 With its drag and drop feature, you can include every widget on your website, and you can also preview your live customization from the same page. 
So with WordPress Elementor templates, you can create any portfolio instantly. There are so many free and premium template resources of Elementor templates. If you want to make your personal trainer website attractive, then you can go for Templately– the ultimate template cloud for Elementor templates. It has so many varieties of ready templates and all of them so alluring. 
You can build any type of website just with a few clicks. And for creating a personal trainer website, Templately has bought a specially designed template to make your personal fitness trainer website more user-engaging. Templately will help you to make your template choosing easier, and faster to build a compelling trainer website without coding. 
Introducing Balance: Health & Wellness Template for Elementor
Having a personal trainer website as a trainer is a mandatory one in today's era. If you are looking for a WordPress template to create your stunning personal fitness trainer website, you can check out Balance Health & Wellness Template for Elementor থেকে Templately. This Elementor template is suitable as personal websites for personal trainers, yoga centers, yoga trainers, meditation centers, spa, fitness centers, relaxation centers, and other health & wellness centers or services.
With this attractive, bold, and fully responsive website template you can beautifully create a complete website and reach your niche clients. This comes with 8 beautiful essential premade pages for your yoga trainer website.
Essential Plugins For Using Personal Trainer Website Template From Templately
When you are creating your personal trainer website with WordPress Templates, you will need to install and activate all these essential plugins. Without them, Templately WordPress templates will not function. The essential plugins are:
Step-By-Step Guide: How To Build Your Personal Trainer Website
After setting up the environment, now it's time to start creating your personal fitness trainer website. Follow this no-coding guideline for creating your very own personal trainer website.
Step 1: Select The 'Balance' Template From Templately
First, open your WordPress dashboard and create a new page. There you will find the 'Edit with Elementor' button. After clicking the button it will take you to the Elementor editing panel. Without using a single line of code you can complete your personal trainer website instantly.
On your Elementor editorial panel, you will find this 'Templately blue' icon in the middle of the page. If you click it will take you to the unlimited template collections of Templately. For tutorial purposes, you will show you how to create a yoga trainer website using the Balance template pack. Search for the template and insert it. 
Templately templates are so light weighted that, just after within a minute template will insert into your website. We've chosen to insert Balance Home Page. After loading, your personal fitness trainer landing page will look like this.
Step 2: Customize Personal Trainer Website To Suit Your Brand
In this step, you can customize the text color, title, upload images, and logo to give your personal touch. It will reflect your own passion and taste on your fitness trainer website. So try to make your landing page catchy and interactive. 
Select the block you want to customize, then double-click it. Your widget panel box will be open on the left side. Twerk and turn all the options given to adjust with your brand value, logo color, and so on. The fun part of using WordPress এলিমেন্টার templates is you can see a live preview of all your changes. Upload all your videos, images, etc, and make it attractive. 
Step 3: Save Your Designs In Templately Cloud Storage
You can store your creative customized ready designs that you have made right now and reuse for further by saving this on Templately cloud storage. This cool feature is called Templately MyCloud, it's your personal cloud storage, and you will get it just by signing up for Templately. You can save and secure an entire page or specific block from your website and can reuse them in near future. 
To save a single block, right-click on the block and select 'Save Block In Templately' from the drop-down menu. It will take you directly to your cloud storage. You can insert this block in other pages or websites directly from your cloud storage.
In the same process, select 'Save Page In Templately' and save your newly customized page. Another cool feature of Templately is আমার ওয়ার্কস্পেস. Are you interested in helping your other band members create a rocking musician online portfolio like yours? Exactly this cool facility is provided by Templately My WorkSpace that you can share your ready designs, pages with your team easily using one organized place. They can access your designs directly from their Templately account.
Check Out Your Own Trainer Website
After making all the changes, click the 'Preview' button from the bottom left to see how your personal trainer website will look live. If you are done with all changes and customization, hit the 'প্রকাশ' button. Congratulations! Your fitness trainer website has been published. Now complete create other pages and make your website live. It will look just like this. 
✨ Pro Tip: How To Increase  Your Trainer Websites Site Engagement?
সামাজিক প্রমাণ work like a magnet to increase your trainer's website engagement. In WordPress, you can easily implement social proof and FOMO strategies by getting the most popular marketing plugin: NotificationX. With these plugins' interactive and catchy popups, you can showcase how many attendees do you have for each session, who has purchased the service, the best reviews, and many more. These implantations will instantly grab visitors' attention and increase engagement.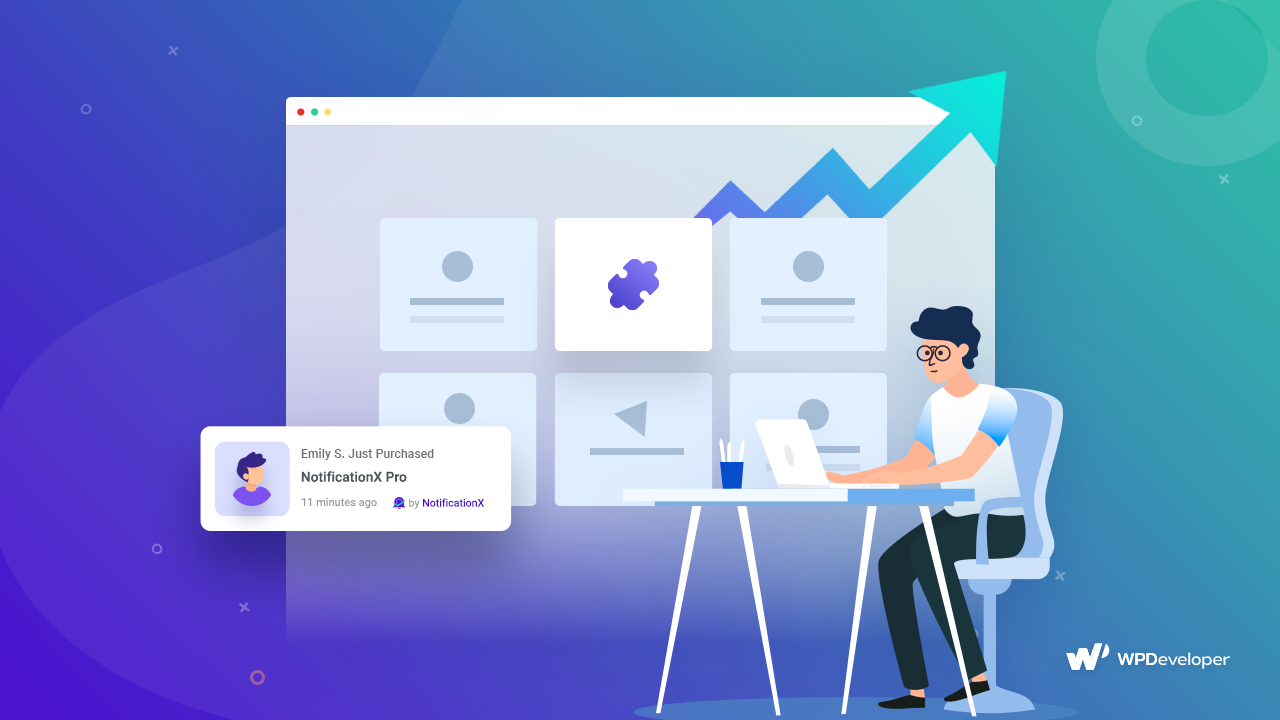 It's not mandatory to be tech-savvy when creating a personal trainer website with WordPress templates. You just have to find the right solution and way of doing it. So Sign up for Templately now and get access to the Balance Elementor template pack and start designing your personal fitness trainer website beautifully without coding. Contact our support team for further assistance in using Templately templates.
If you have enjoyed this then আমাদের ব্লগে সাবস্ক্রাইব করুন so that you won't miss any of our fun tutorials, news, insights like this one. Join our ফেসবুক সম্প্রদায় and share your amazing musician online portfolio with other Templately users.