As a trainer or course instructor who doesn't want to get the opportunity to drive student enrollment for online courses and connects globally? Online Learning Management Systems offer you this advanced facility that can easily serve your purpose of creating an eLearning site, enter your online courses, and sell this right away.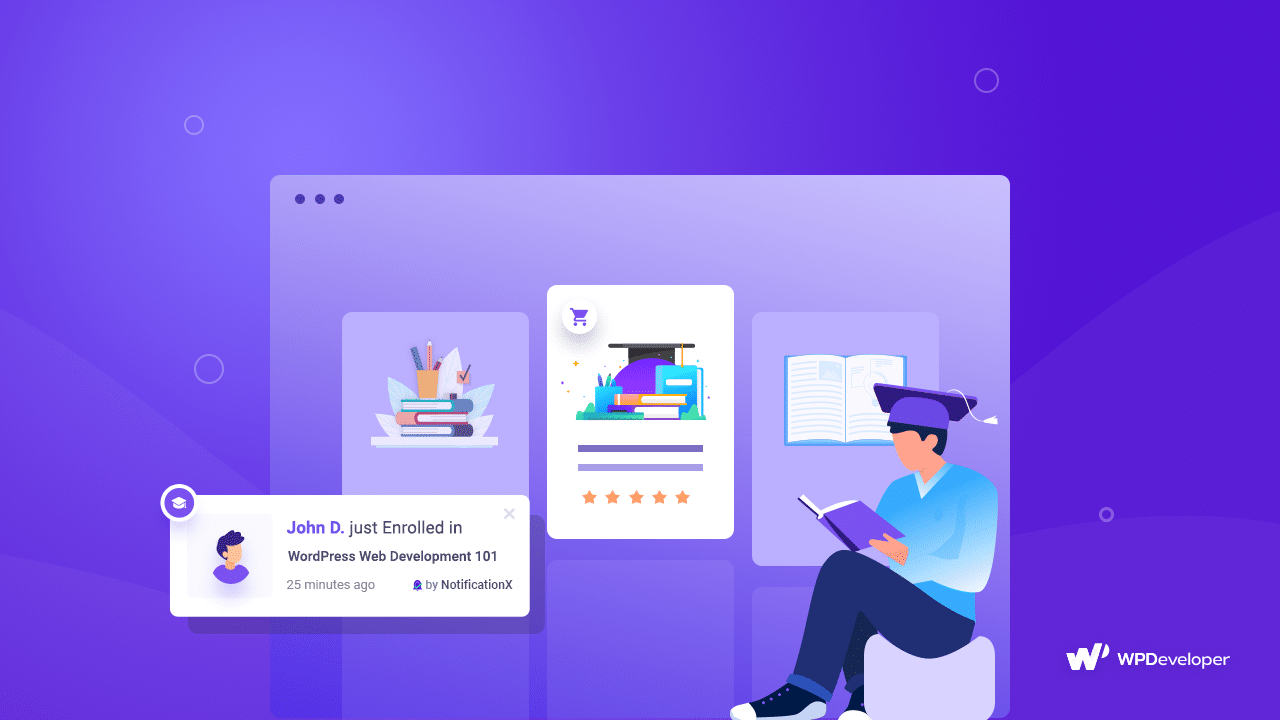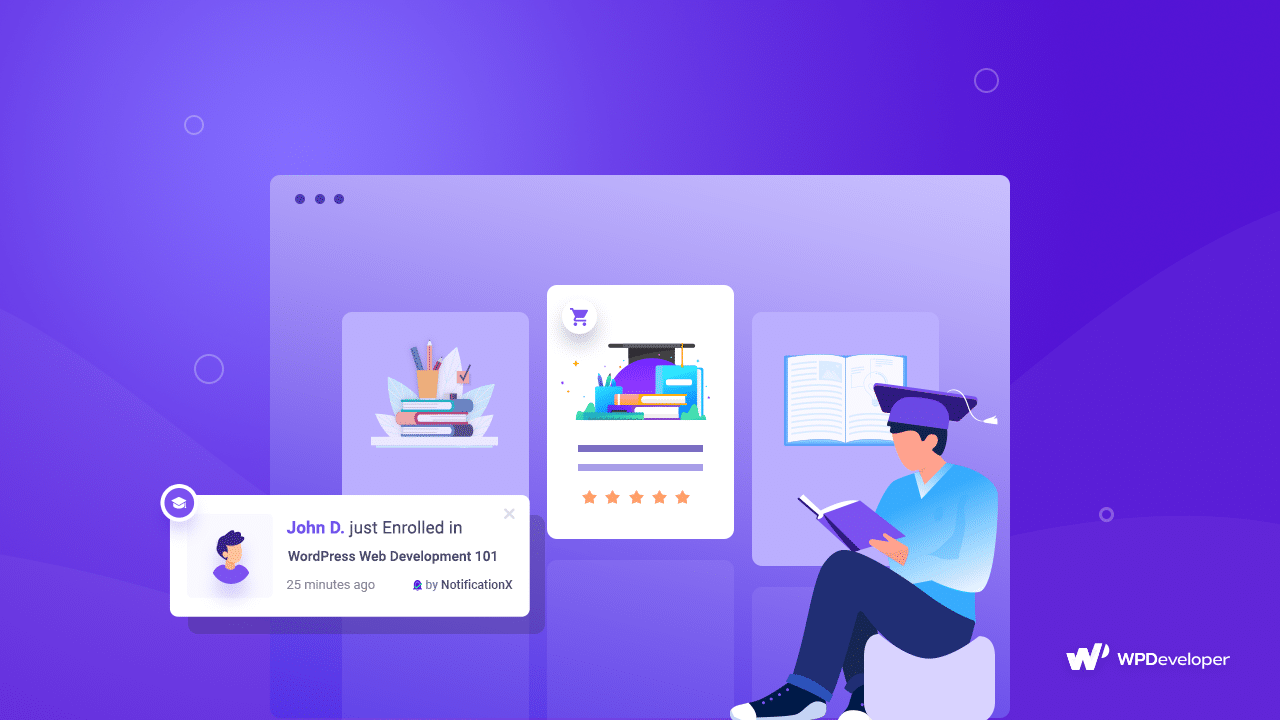 All you have to do is to choose the right solution that can help you out managing your online eLearning site by implementing exclusive growth hacks marketing tactics. Get engaged to this blog till the last to get your ultimate solution. Take a look!
Get The Perfect Solution To Build Elearning Site
To manage your eLearning site to drive student enrollment for your offered online courses can handle effectively by using LearnDash or Tutor LMS any of these online learning management systems. Here you will get to know the two popular learning management systems to create and make ends meet your need in advance.
Besides, if you want to use any online learning management systems then WordPress is your permanent friend to organize your eLearning sites full of flexibility and advanced marketing tactics. So any of these solutions' proper utilization on WordPress can work for growth hacking your online course enrollments. Without any further description let's jumped into the main topic!
Trust & Build Elearning Website With LearnDash 
With LearnDash you can build your online educational or professional training site just by following some simple instructions. WordPress users can also use it as their ultimate solution. It's one of the most trusted platforms and open to all types of users. You can manage your website with its exclusive features and functions in advance. It will help you to organize your overall site outlook and encourage your visitors to be your student.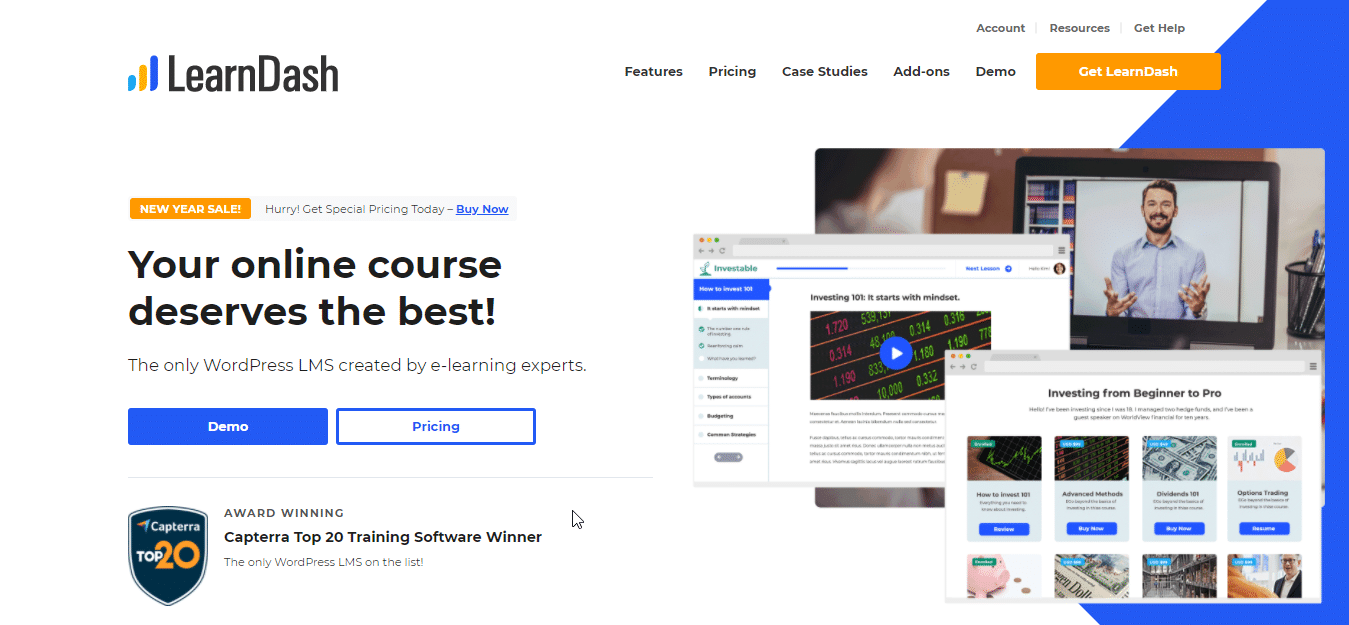 Drive Student Course Enrollment With Tutor LMS  
Tutor LMS is built especially for WordPress users to create and maintain their eLearning site. You can consider this plugin to accomplish your goal as a trainer. You can create an entire educational, eLearning platform or can work as an individual instructor by considering Tutor LMS. Without any code with its advanced features, you can manage your entire eLearning website with ease.

Choose Best Fomo Marketing Tactics For Growth Hacks
After choosing the learning management system, you have to find out smart marketing tactics to grow faster in this industry. For this, you need to find out the latest marketing tactics to drive course enrollment for your online courses. Introducing NotificationX the best marketing plugin for WordPress can help you to attack your potential customers to get enrolled in your online courses implementing an advanced FOMO marketing strategy.
NotificationX can display your latest customers' sales popup notifications on your WordPress site and influence potential customers instantly with these continuous FOMO alerts. And guess what? Tutor LMS and LearnDash both have powerfully integrated with NotificationX to consume this exclusive facility to drive student enrollment right away. Let's find out its whole work process and advantages below:
Display Live Course Enrollment Notification
You have to select the Notification Type as 'Sales Notification', and Source Type as LearnDash or Tutor LMS to showcase your student live online course enrollment growth hacks through popups. It will automatically visualize your course subscriber alerts with an amazing ready notification popup template.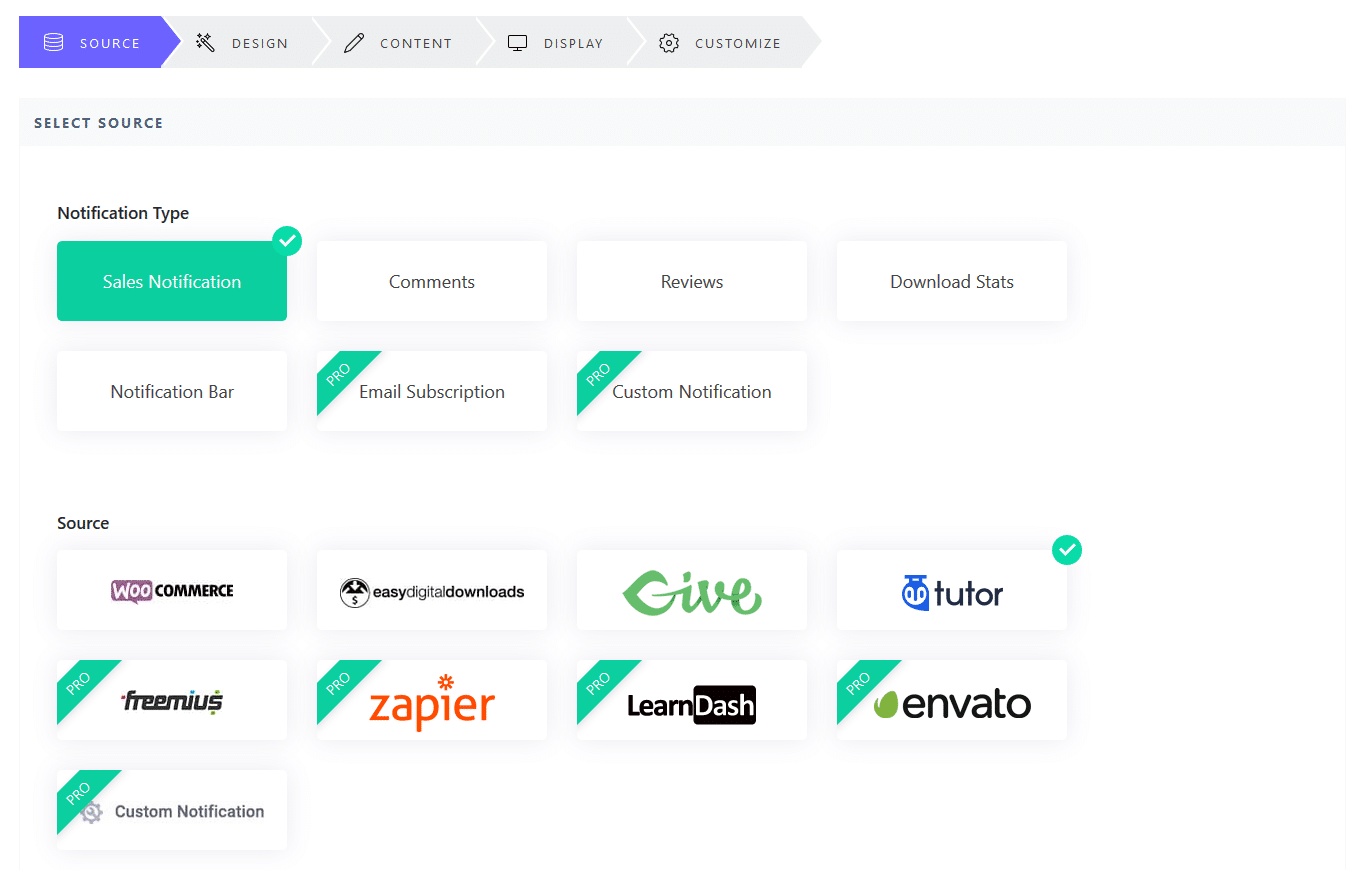 You will get a variety of template designs from the design tab to select and display. Also, you can customize the template as per your desire. Inbuilt templates are so advanced that you won't feel the necessity to give effort to customization.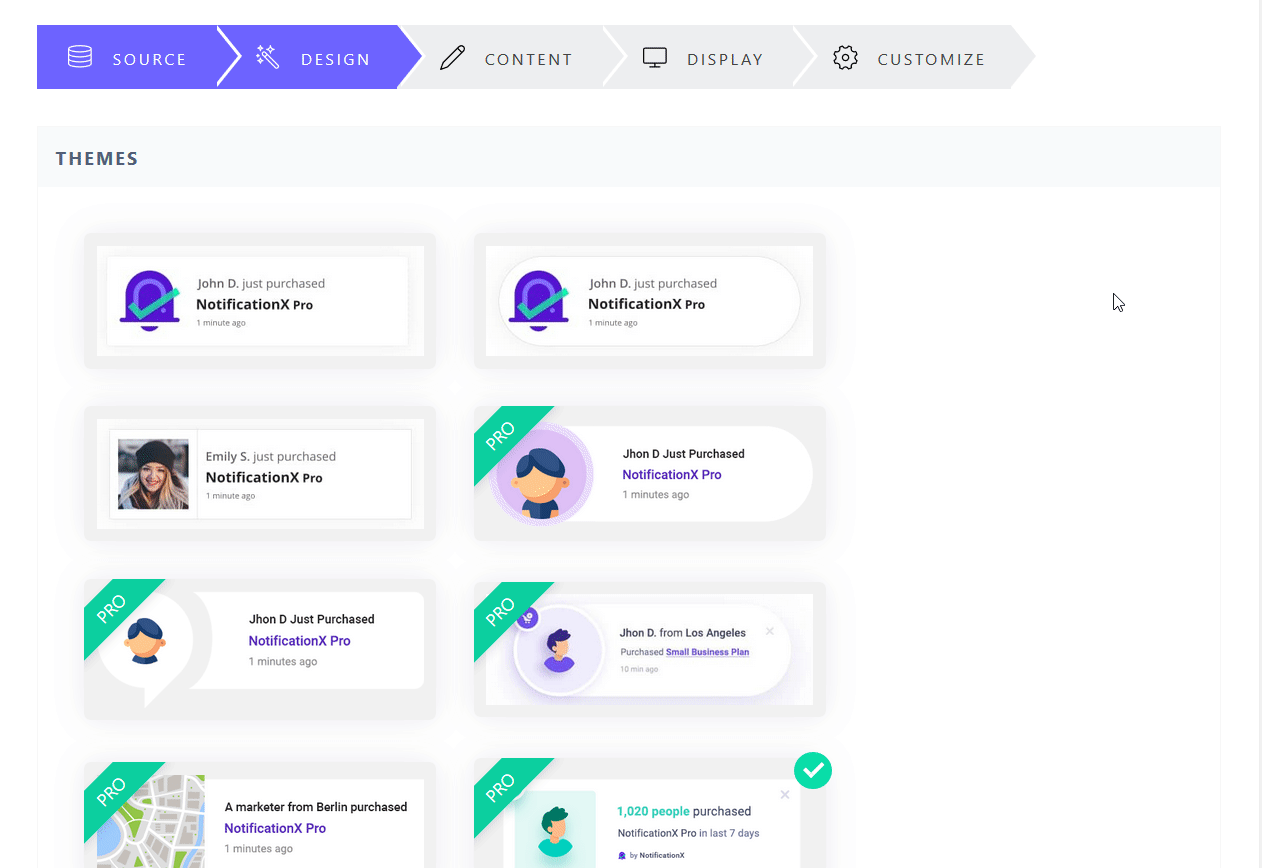 In the meantime, you can select the default text or can insert your preferred content from the Content Tab. The tag line will be displayed on the notification popup which will help you to draw your customer's attention. So for that reason, you have the facility to change the content from the advanced template section.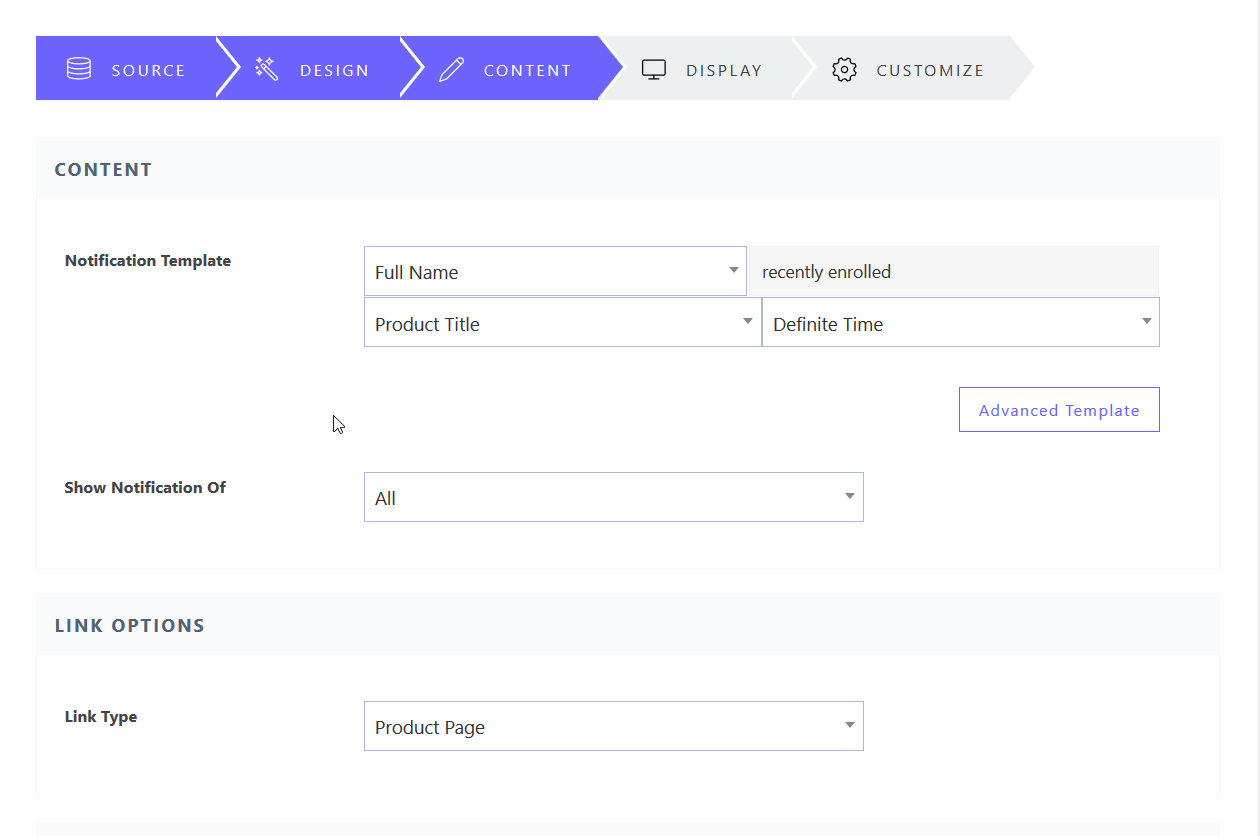 At next, you can choose where to show your notification popup from Display Tab. Suppose all the pages of your eLearning website or selected page like the homepage. You have the full authority to set up your FOMO notification popup to drag customer attention.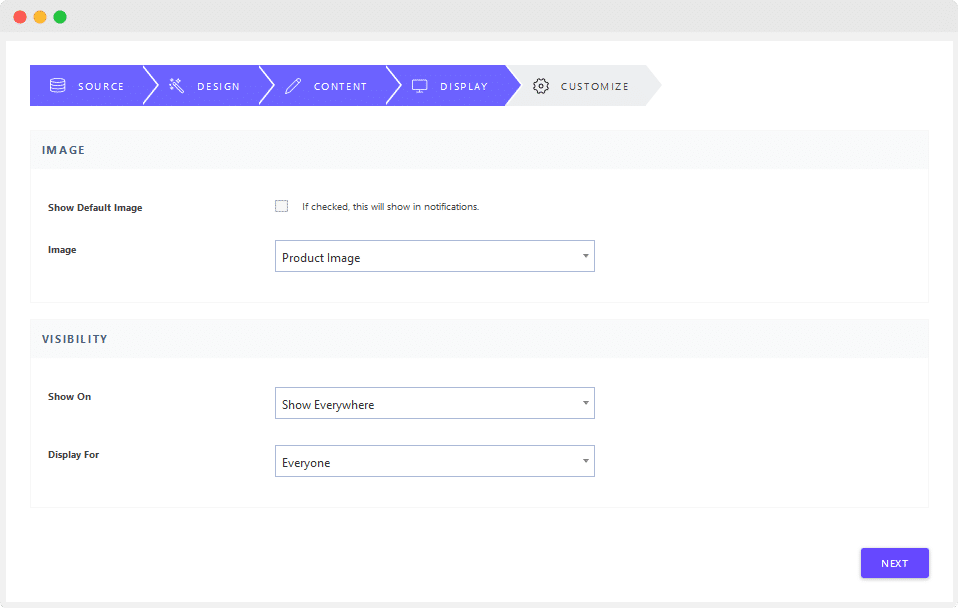 Lastly, you get the customize tab to set the conversion time period and position of notification. For instance, you want to showcase the last three months' course enrollment news of students' on the bottom of your selected page. You can set it up the position from the Appearance section. And the conversion time from the Timing section.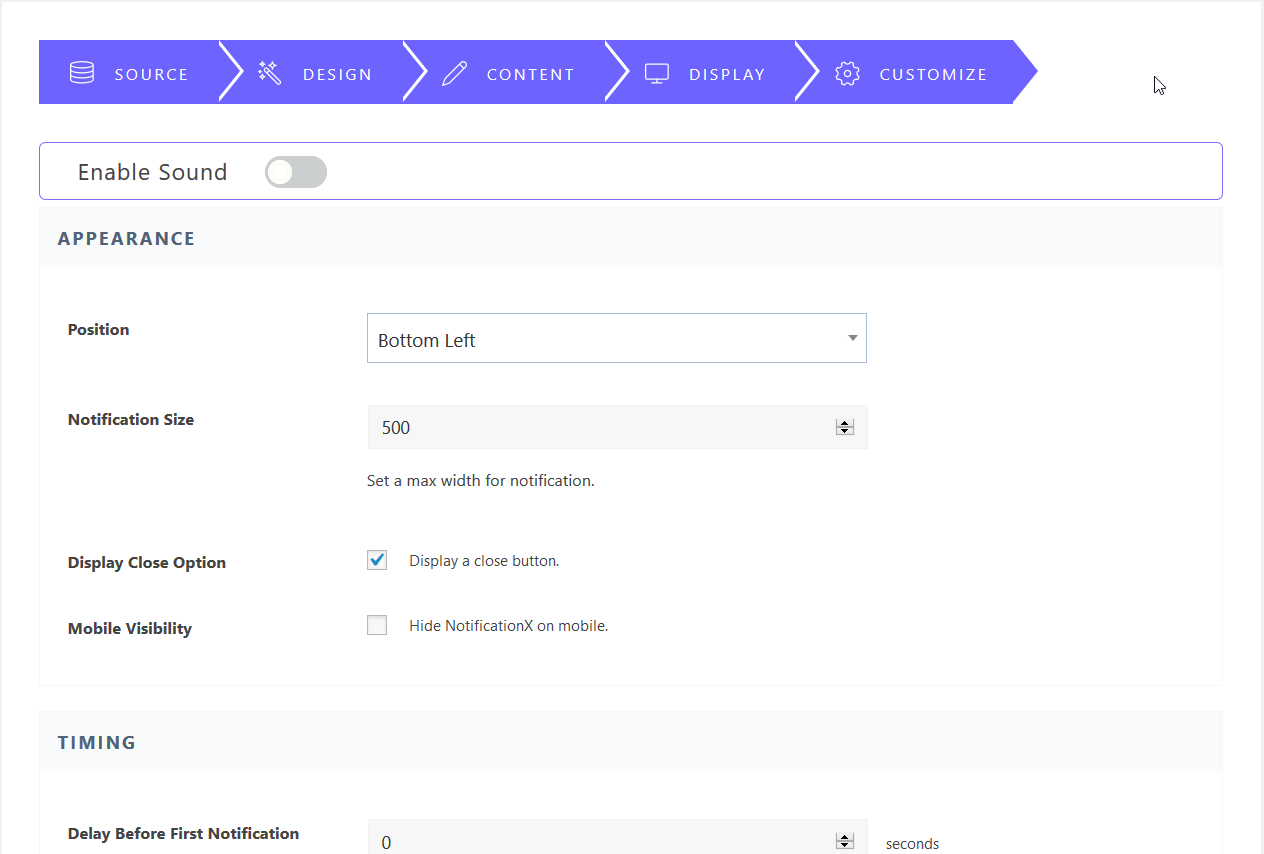 Finally, you will get your preferred sales notification template and publish it on your website. Following these simple steps, you can display your students' live course enrollment activity with an instant notification popup on the website.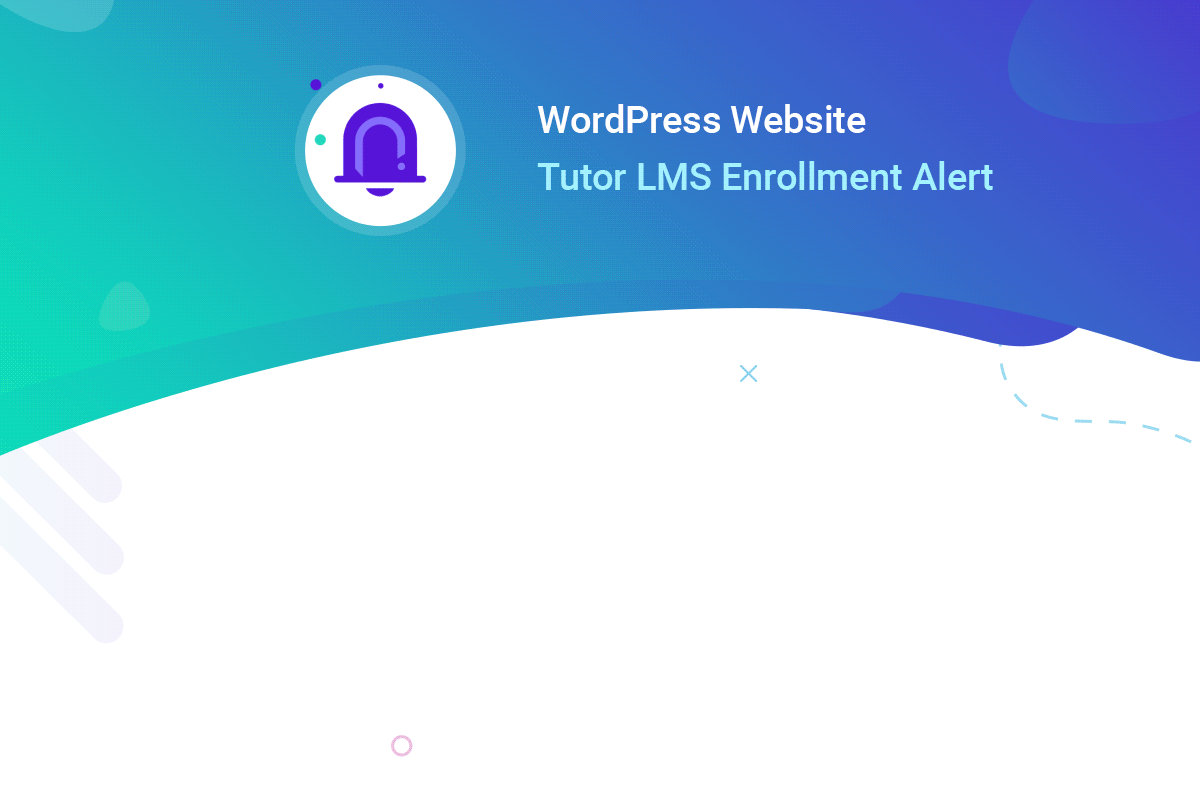 In short, you have to find out the most effective method to establish yourself as an online course instructor. First, you have to select the right Learning Management System to build and maintain your website. Then to run your eLearning site you need to find out and apply smart marketing tactics for your business growth hacks.
So try out NotificationX to explore your experience and let us know your experience by commenting below. Also, don't forget to check out our daily blog updates and to join our Facebook Community to get attached with