If you want to boost your email open rates, then you should work on your email subject line first. Email subject line with preview text helps your customers to draw their attention to click on your email and read. This is why the best email subject line tester tool is one of the necessary ones you should know. Don't worry! Here you can learn the 7 best email subject line tester tools review that can help you out entirely. Check all details below.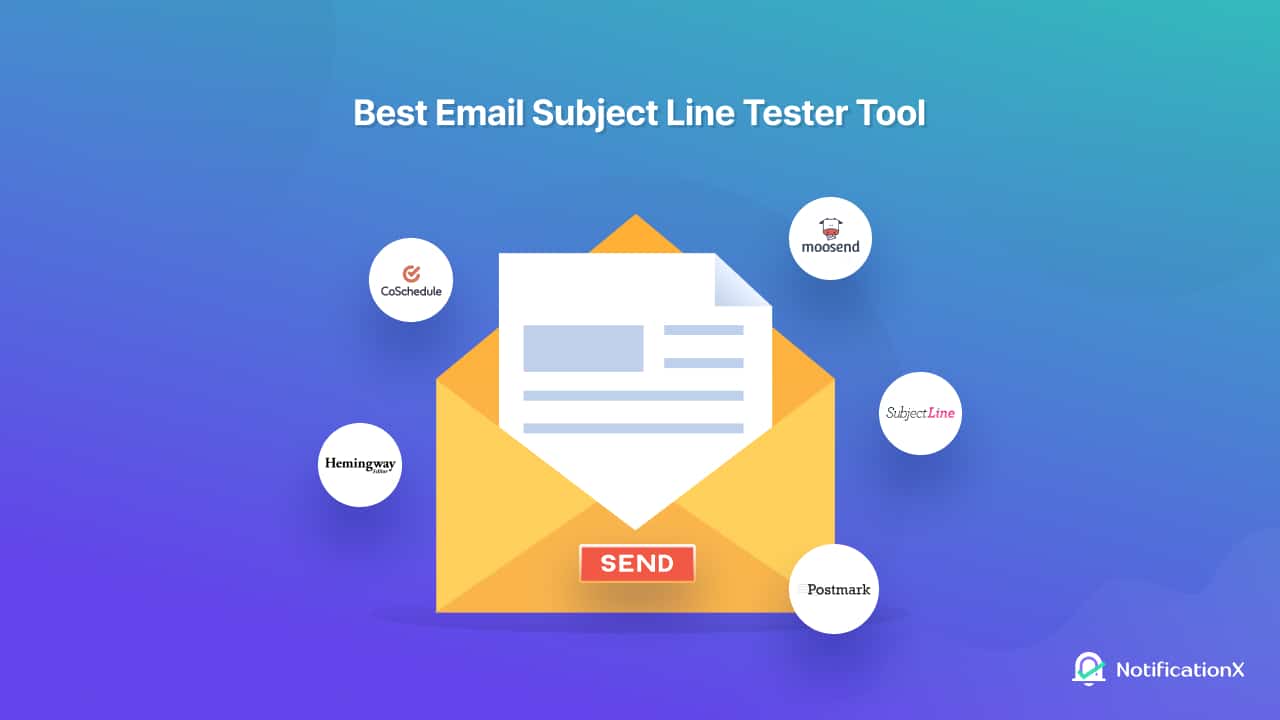 Learn Why Your Email Subject Lines Matter
Das email subject line creates the first impression about your email. Whether it can be positive or negative depends on your approach. So to drag your customers' attention to open your email works only if you analyze and work on your email subject line to get the best results and earn maximum revenue. 
According to Business2Community research, "47% of email recipients open an email based on the subject line alone and 69% of email recipients report email as spam based solely on the subject line." From the above statistics, you can guess the importance of email subject lines to run a successful email campaign.   
7 Best Email Subject Line Tester Tools Review
In this section, you are going to know all the 7 best email subject line tester tools that can help you improve your subject lines and boost email open rates. Now take a deep dive into this blog to know all details below: 
Omnisend
Best For: Overall Email Performance   
Price: Free & Premium 

Omnisend helps you to analyze your email subject lines with proper suggestions. You can easily solve the issues and make your subject lines better. It will provide you with the length, wording, scalability, and subject line preview with all the little details about your email. 
This online email subject line tester tool comes with both free and premium versions. With its free service, you can check 500 emails, and if you want more than that you have to upgrade your package anytime. 
Test Subject by Zurb
Best For: Email Subject Outlook On Mobile Devices  
Kostenlos 

Zurb email subject line tester tool can help you test your email subject line for mobile devices. How the subject line with preview text will look on your customer's smartphone device can easily be seen with Zurb live preview. You have to fill the input section like sender name, subject line, and preheader test. And it will immediately showcase the live preview of your inputs for mobile devices. This solution is completely free for anyone.     
In the US, over 57% of all internet traffic comes from smartphones, and analysts expect the number of emails from businesses and consumers to increase to 347 billion by 2023. 
Spam Check by Postmark
Best For: Email Subject Line Spam Score
Kostenlos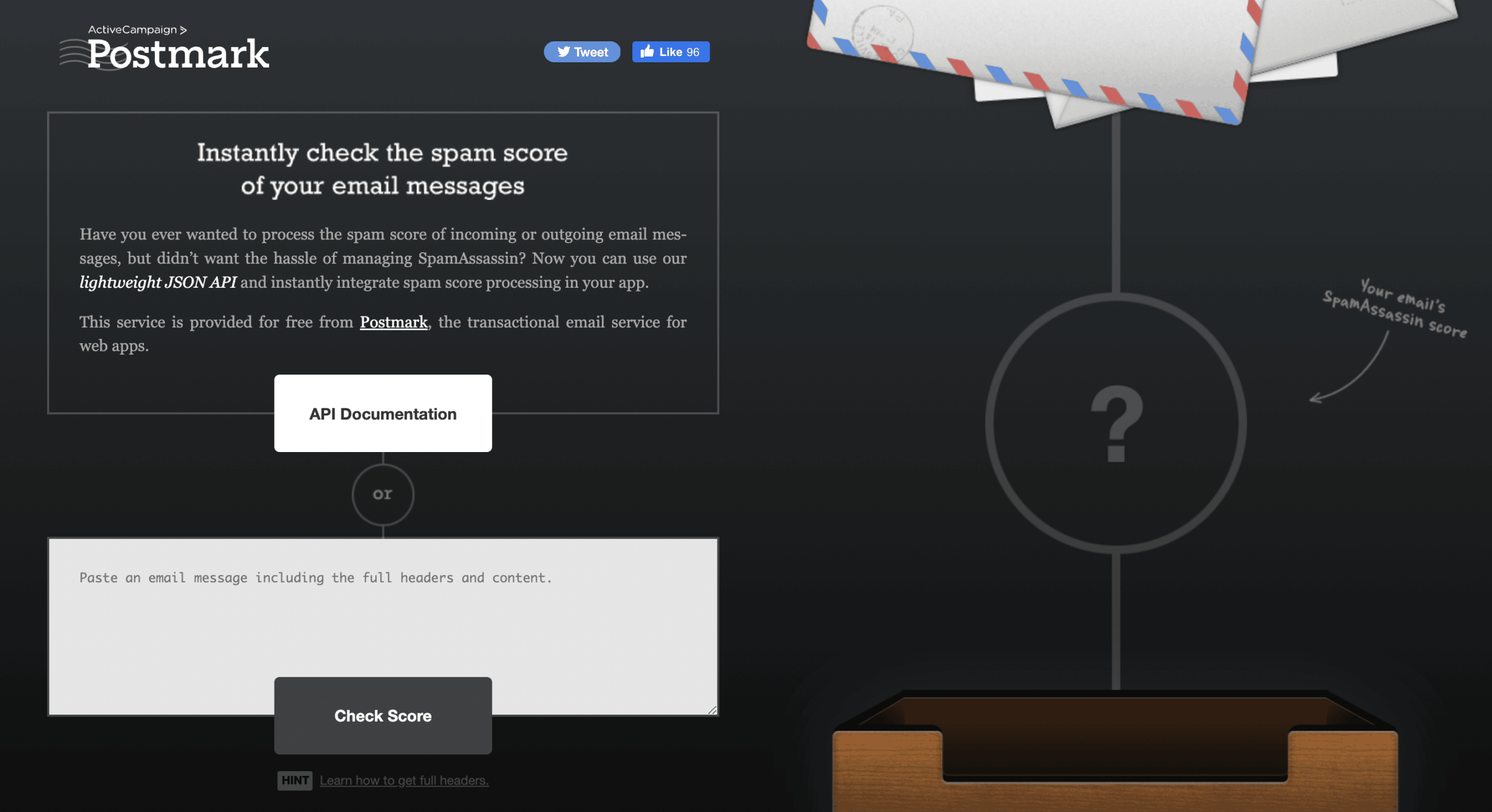 Spam Check by Postmark is a completely free email subject line tester tool to measure your subject line success rate before sending. It helps you to check your email subject line spam score. This email subject line tester tool is best for testing your subject line spam score with details. So you can easily identify and accordingly make the changes.  
Refine by Moosend
Best For: Overall Email Performance   
Kostenlos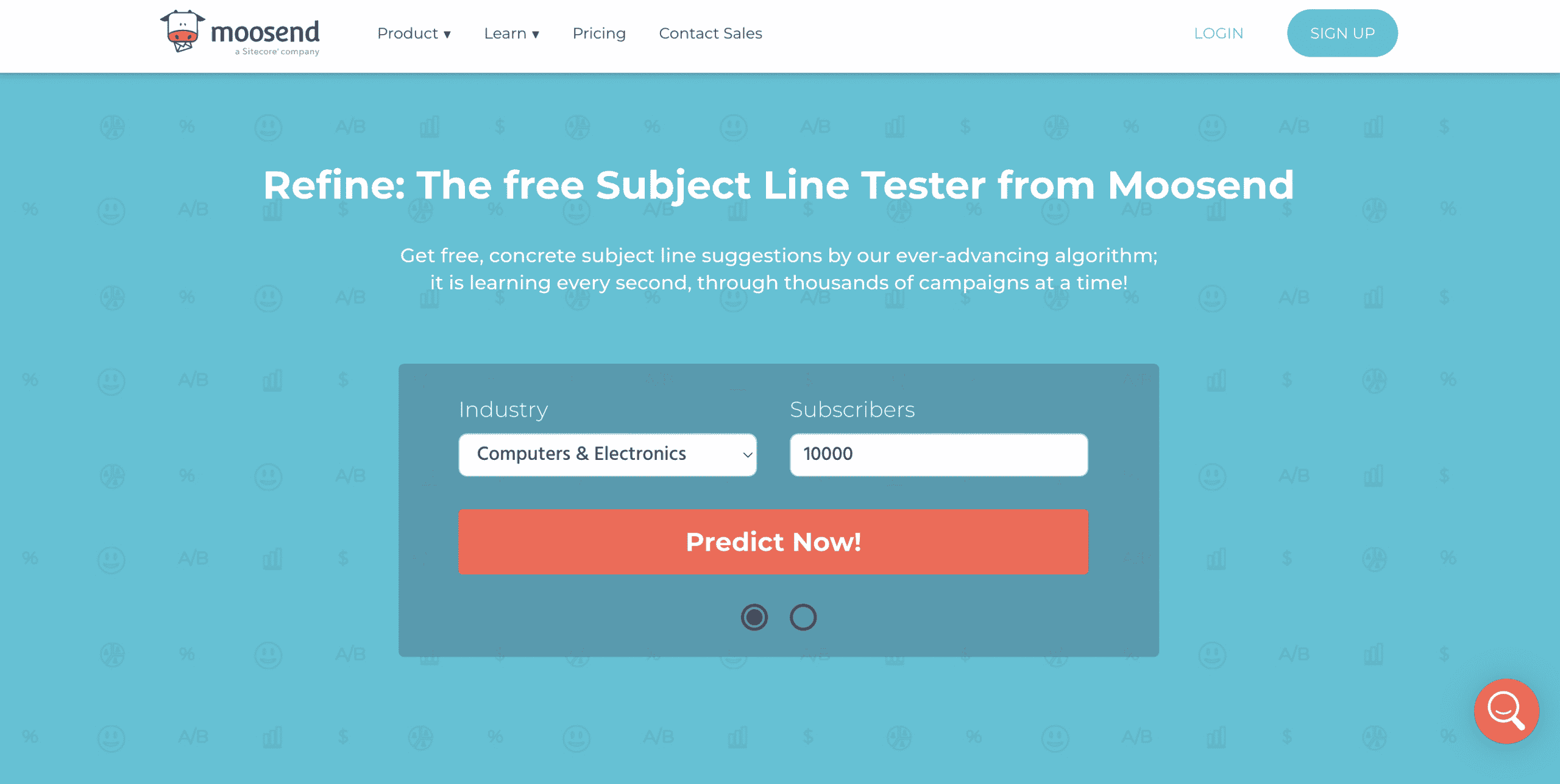 Refine by Moosend is free and one of the best email subject line tester tools. With this email subject line tester, you just have to input your email subject line and it will come back with a score, suggestions on where you should make the changes, and also can try their recommendations to improve right away. It will provide you with a complete result of how your email subject line will be performed with a score.  
Headline Analyzer by CoSchedule
Best For: Overall Email Performance   
Kostenlos 

Headline Analyzer by CoSchedule is another best email subject line tester tool that helps you analyze email, blog, or article headlines also. It will generate your email subject line score, structure, grammar, word replacement, and more in detail. CoSchedule headline analyzer tool is completely free and advanced to help you out. 
Hemingway App
Best For: Complete Editor  
Kostenlos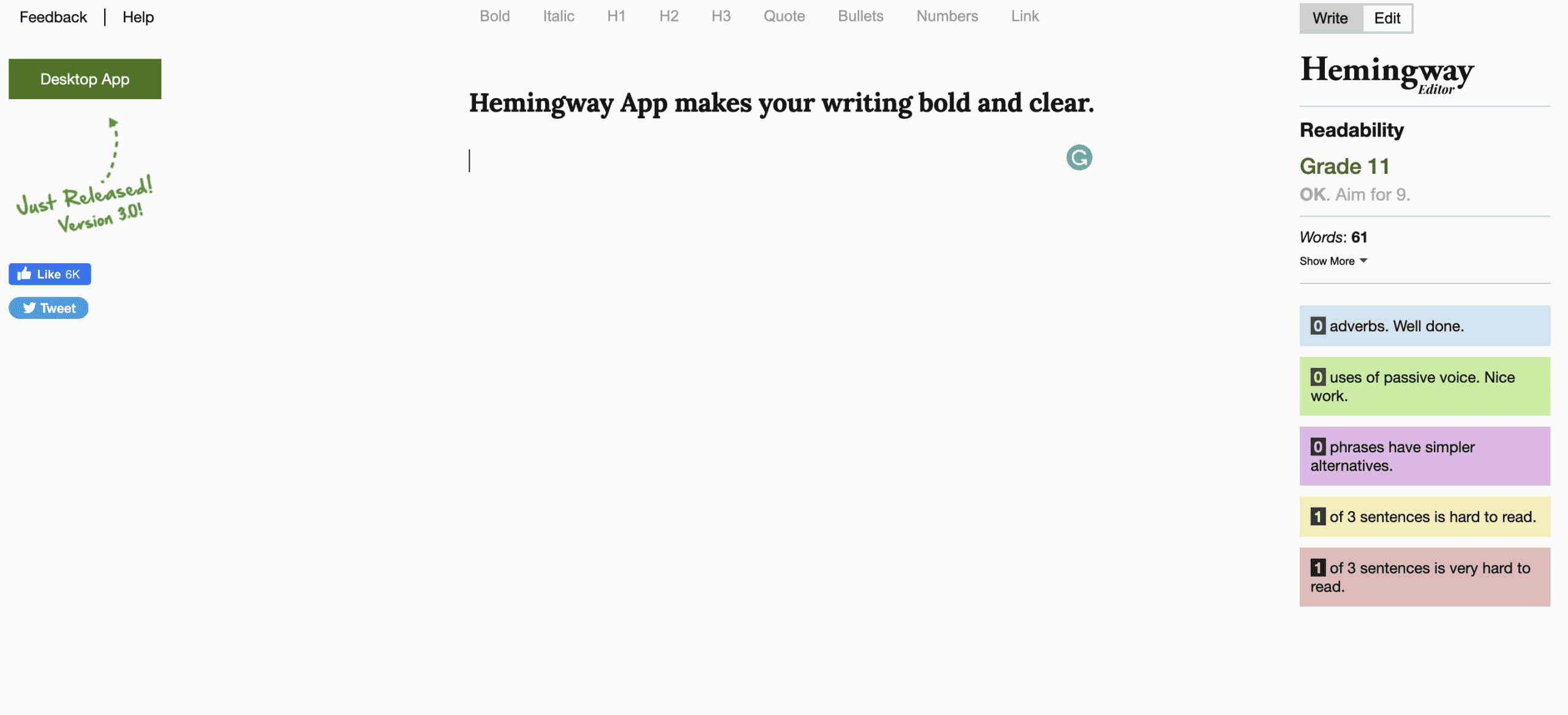 Hemingway App can be considered as your email subject and overall email text readability tester. It can help you to showcase where your writing needs to improve with the score. So that you can easily recognize and make the changes as per your need. It is completely to check your email body, and subject lines and make your content more user-friendly right away. 
SubjectLine.com
Best For: Overall Email Performance  
Kostenlos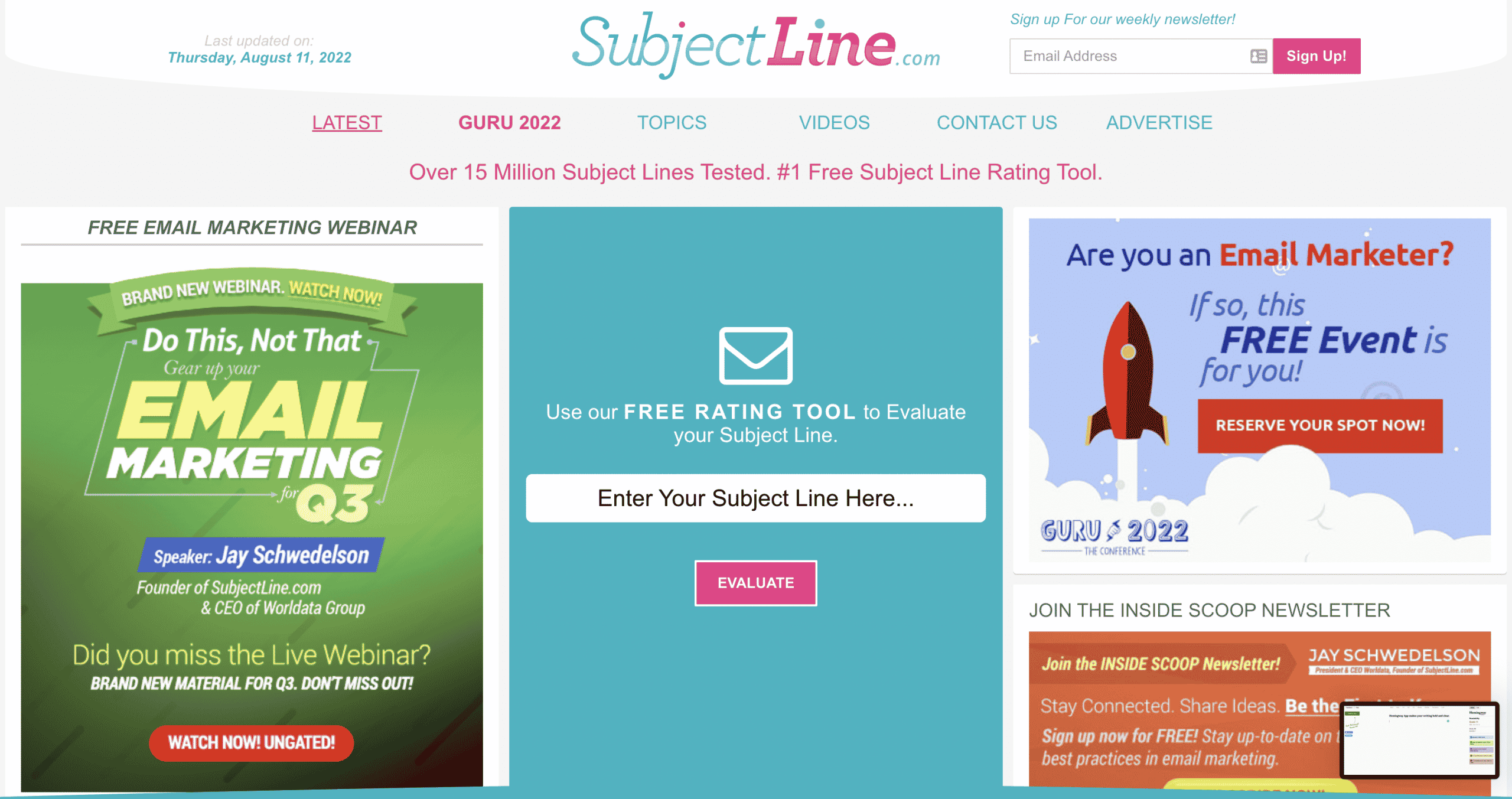 SubjectLine.com is handy for testing your email subject lines by generating complete marketing reports. It will help you with showcasing the lost points of your emails. So that, you can easily evaluate where the changes should be made and accordingly fix them to get more open rates on your emails. 
🔰Tips: How To Make Best Subject Lines
As you know the importance of your email subject line, now here you will get some tips on making your email subject line even better. Take a look below: 
🔵Always Test Your Headlines
You have to always test your subject's headline. Advanced email marketing platforms help you to test your email performance through A/B test, and split testing to know which type of your emails perform on your audience. You can then improve your headlines and improve your subject line and boost your email subject line performance right away. 
🔵Correctly Segment Your Audiences
You have to know which target audience will open your email, according to this you have to segment your audience and send them an email. Correct segmentation is the most important part of emails to escalate open email rates.   
🔵Keep It Short, Simple & Convey Urgency
It would be best if you had to focus on creating short and simple emails with urgency in tone. That will help your audience to connect with your special news, offers, or discounts right away. So if you can hit the right point in the right way, your potential customers will open it on the spot. 
🔵Use Powerful Language
You have to use powerful language in your email to make it attractive in the eyes of your audience. Impactful, strong, powerful words are appreciated to write the best email subject lines that will boost your email opening rates. 
Jetzt können Sie es erkunden!
As you already get an idea of the 7 best email subject line tester tools and let us know if you find this blog helpful by commenting below. If you want to read more exciting blogs like this, Abonnieren Sie unsere Blogs, und vergessen Sie nicht, sich unserem anzuschließen Facebook-Community. Genießen! 
More Blogs Are Trending: